Barbeque, chilaquiles, and sabudana khichdi: it's time to feast on good food and good stories.
For Thanksgiving this year, Roads & Kingdoms is having a potluck. We each grabbed a dish from an R&K story that resonated with us for one reason or another: a reminder of family rituals, a means to express a political sentiment, or just something that sounded damn delicious.
It might seem, at first, like a strange mix; goulash and pancakes don't intuitively go together. But taken as a whole, this is the best sort of feast, one that takes you in unexpected directions, that brings out strange and delightful contrasts. This holiday is for coming together for food and good conversation, and that's what we've done here. From the R&K family to yours, happy Thanksgiving.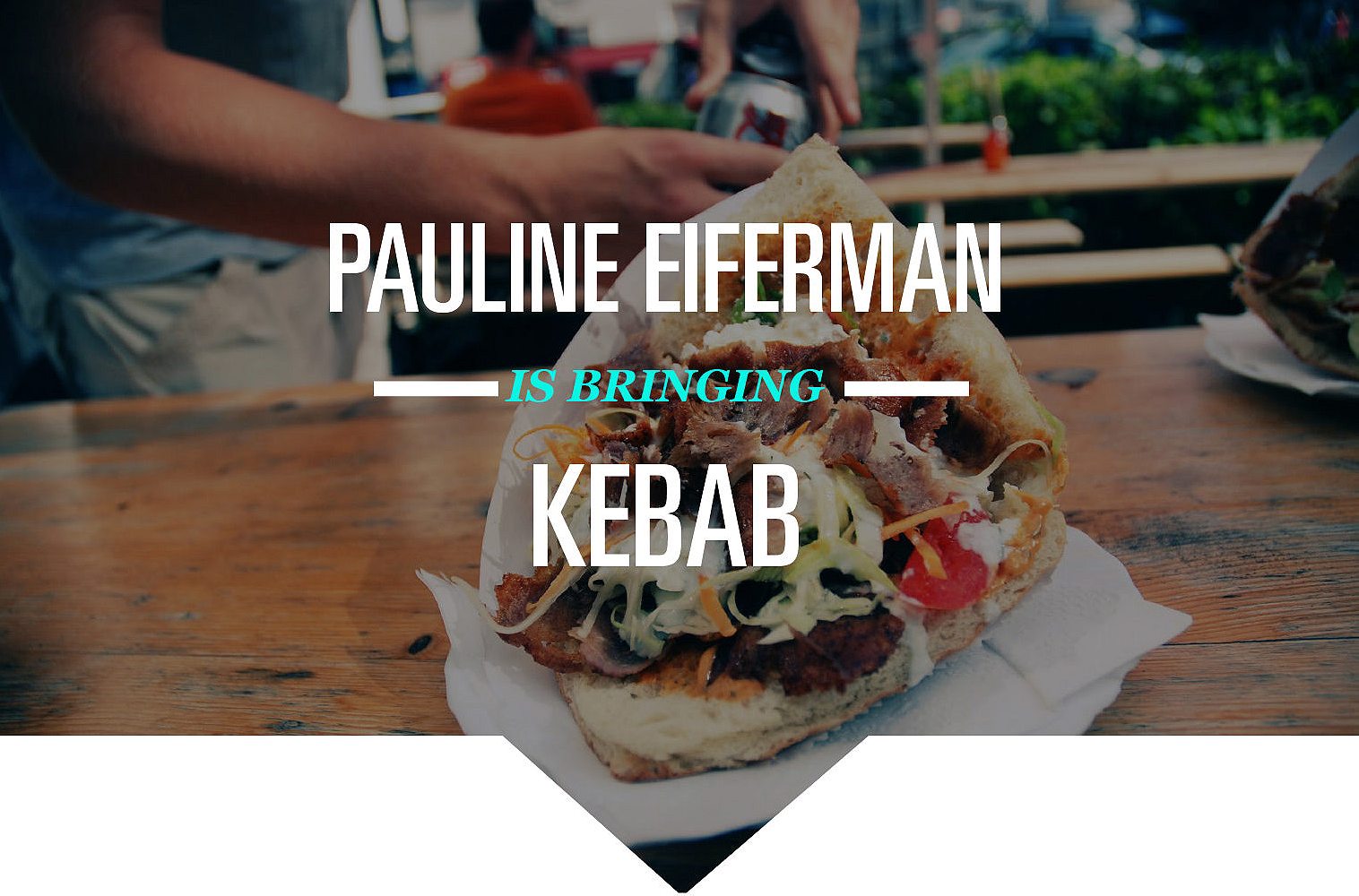 A Kebab Kibosh in Fair Verona
After the vicious and wildly divisive election season we all just went through, there's a good chance that Thanksgiving 2016 might be slightly more tense than previous years. So I'd like to bring kebabs. Not to provoke anyone on a day of celebration, but because this story of Verona banning "takeaway ethnic foods" from "oriental and Middle Eastern culture" has been on my mind. At R&K, we believe that food can be a powerful vehicle to learn from one another, no matter how greasy or unhealthy the dish might be. So let's use Thanksgiving as an opportunity to celebrate diversity, and give thanks to all of those who, in search of the American Dream, have elevated the country by sharing a bit of their culture with us.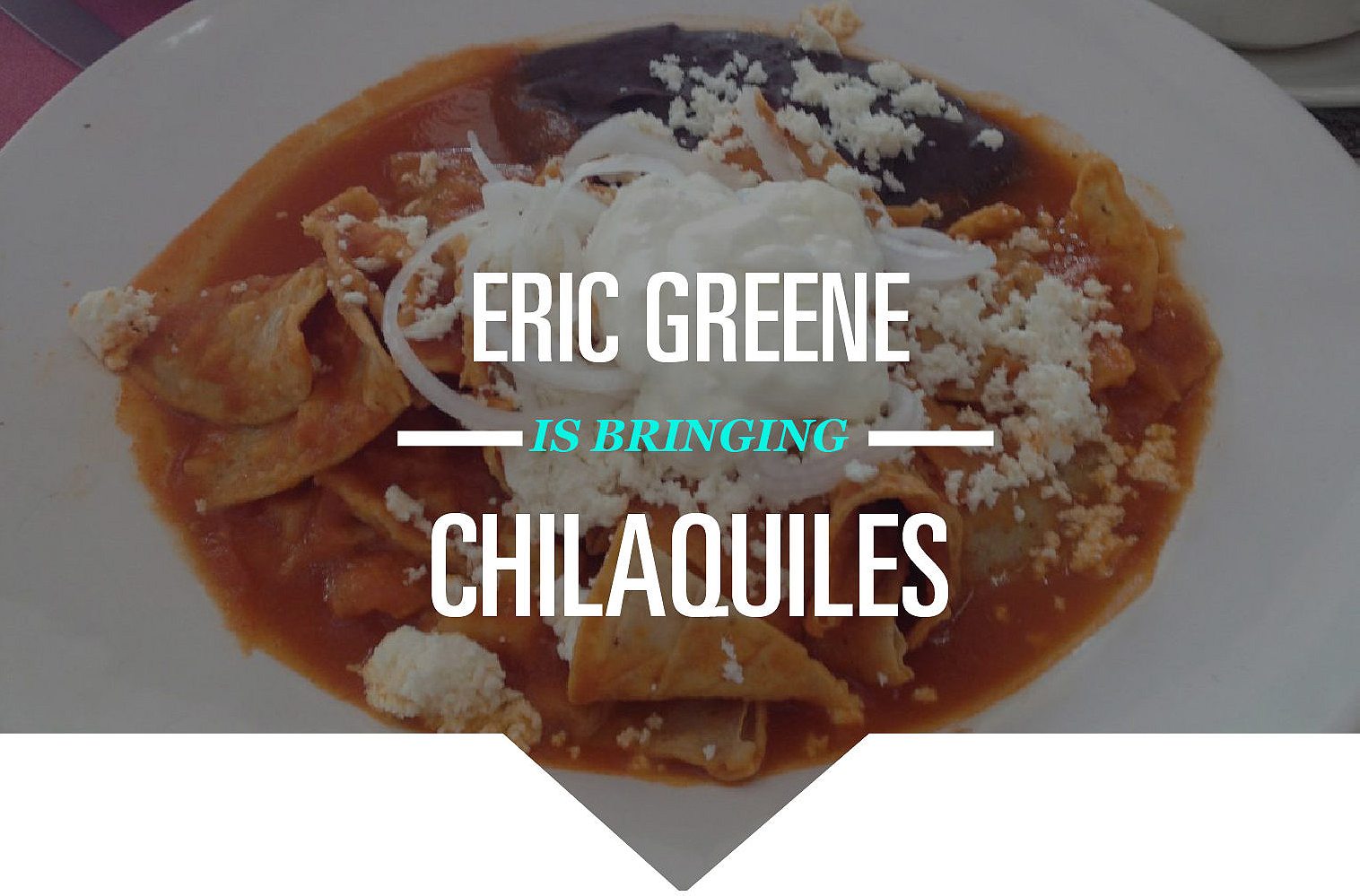 The Best Pretty Good Chilaquiles in Oaxaca
I'm Canadian, live in the United States, and am a resident of Mexico (long story). I like Mexican food as much as everyone else, but my true love is Mexico itself, particularly Oaxaca. Chilaquiles is not an amazing dish. It's leftover tortillas, mixed with onion and queso fresco, then smothered with sauce. But it gets the job done and can be relied on anywhere in Mexico. The value and satisfaction of a meal is often found in the experience as much as the food, and this story from Oaxaca's Zócalo sets the tone of the tranquil-yet-active moments in a restaurant that is essentially the same as every other restaurant on the block. Chilaquiles couldn't be more atypical of Thanksgiving, but to me, it's this type of familiar food that can bring us all together.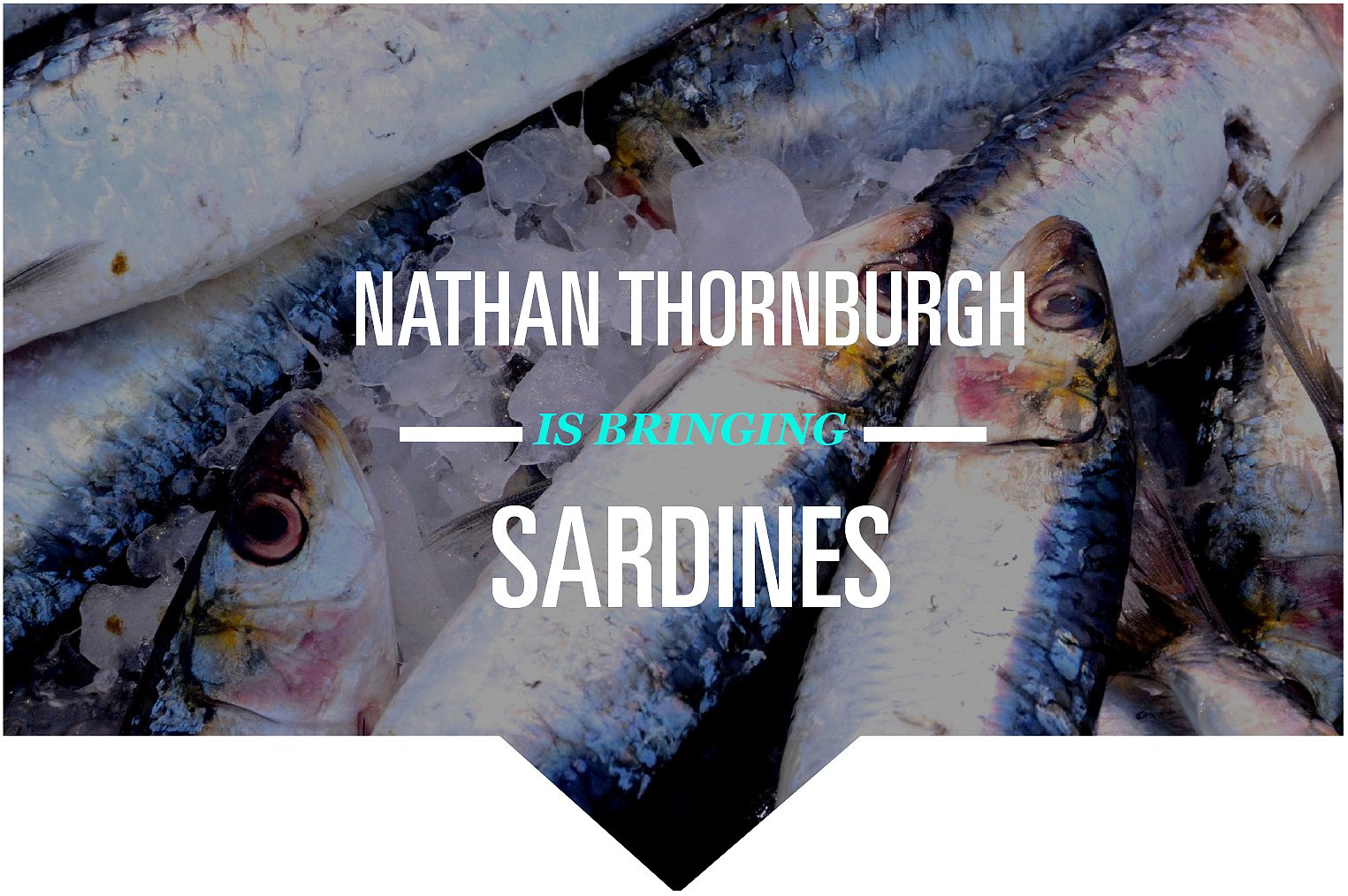 Saint Sardine
Thanksgiving is the most claustrophobic holiday, a perfectly good day off cooped up with extended family—in the kitchen, or on the couch in front of the TV, or around a cramped table overflowing with cutlery and poultry—trying not to let slip how you really feel about each other. It's a taut one-note drama, a cosplay nation acting out miniature productions of Death of a Salesman throughout the U.S. That's why my dish for the potluck is something completely different, almost hostile to the holiday. Instead of a monstrous flavorless bird, I choose a tiny, oily flavor-dense fish. As Cara's exuberant piece about St. Anthony's summer sardine fest in Lisbon makes clear, you can coax the essential Sardinity out of the fish with little more than hot grill and a squeeze of lemon. No brining required. But the real genius of the dish isn't its flavor profile; it's that these little fish carry the memory of much more public, liberating celebrations. St Anthony's in the summer is a time for the Portuguese to take to the streets to find their community, huddled around sardine-stuffed grills, listening to music, drinking rivers of beer with strangers well into the summer's night. In short, it's everything Thanksgiving could be, but isn't.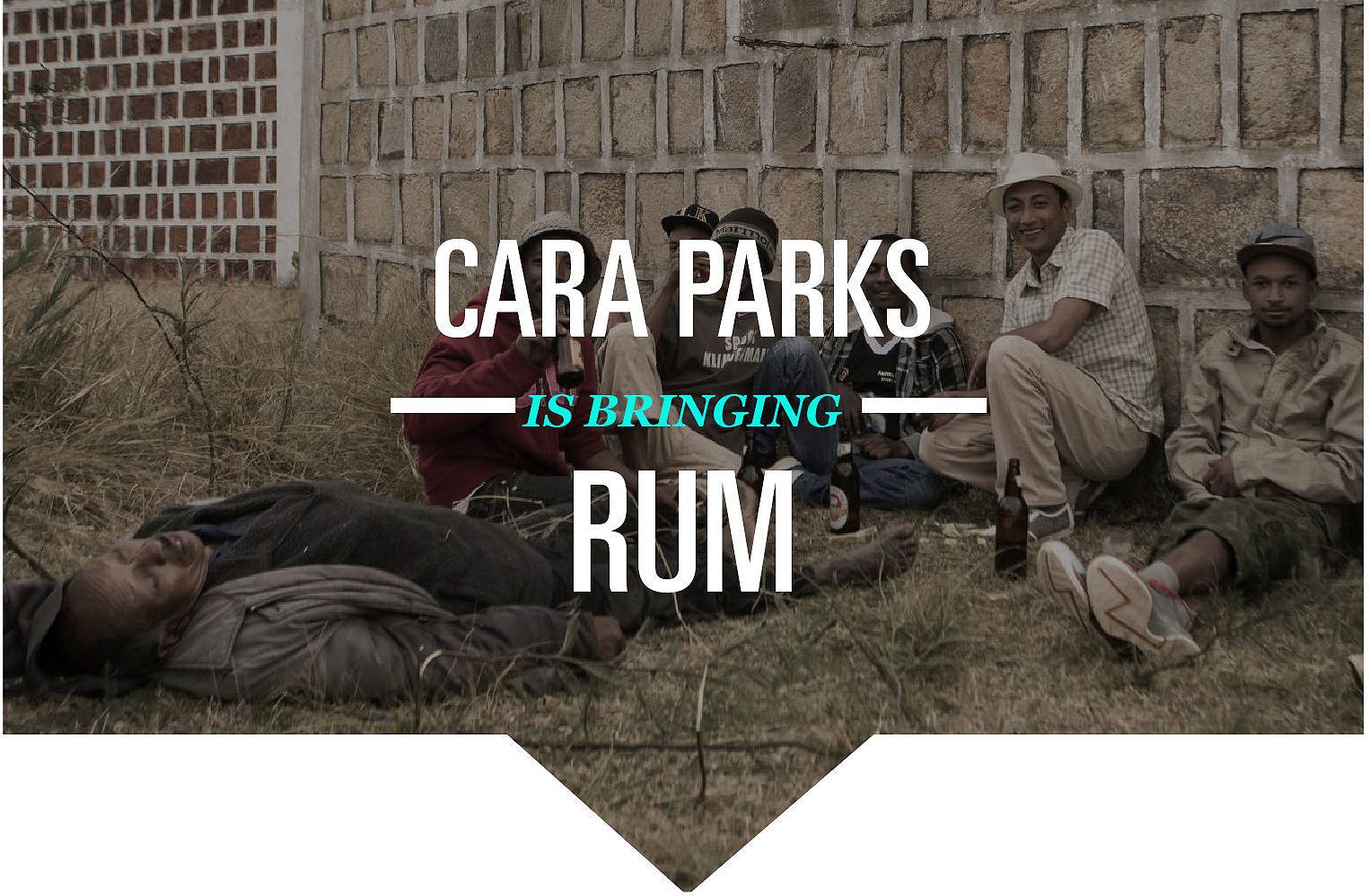 Dancing With the Dead
Holding our nation's most important family-focused holiday mere weeks after the presidential election is one of the great scheduling failures in modern history. Seriously, we can't all hang out in February? But truth be told, I'm excited to see my family for our big annual shindig this year, even though we don't all always agree on …. anything. We may argue, but that's ok; ultimately, a little conflict and chaos is part of what binds family together. I thought of this story, about a funereal ceremony in Madagascar during which deceased loved ones are exhumed from their graves for a day of dancing and drinking. Sounds a little grim, but it's actually a "joyous, irreverent, hectic, and chaotic" celebration; as one man told our reporter, "It reminds us to love each other within our lifetimes, while we are alive." That's not always easy, of course; that's what the rum is for.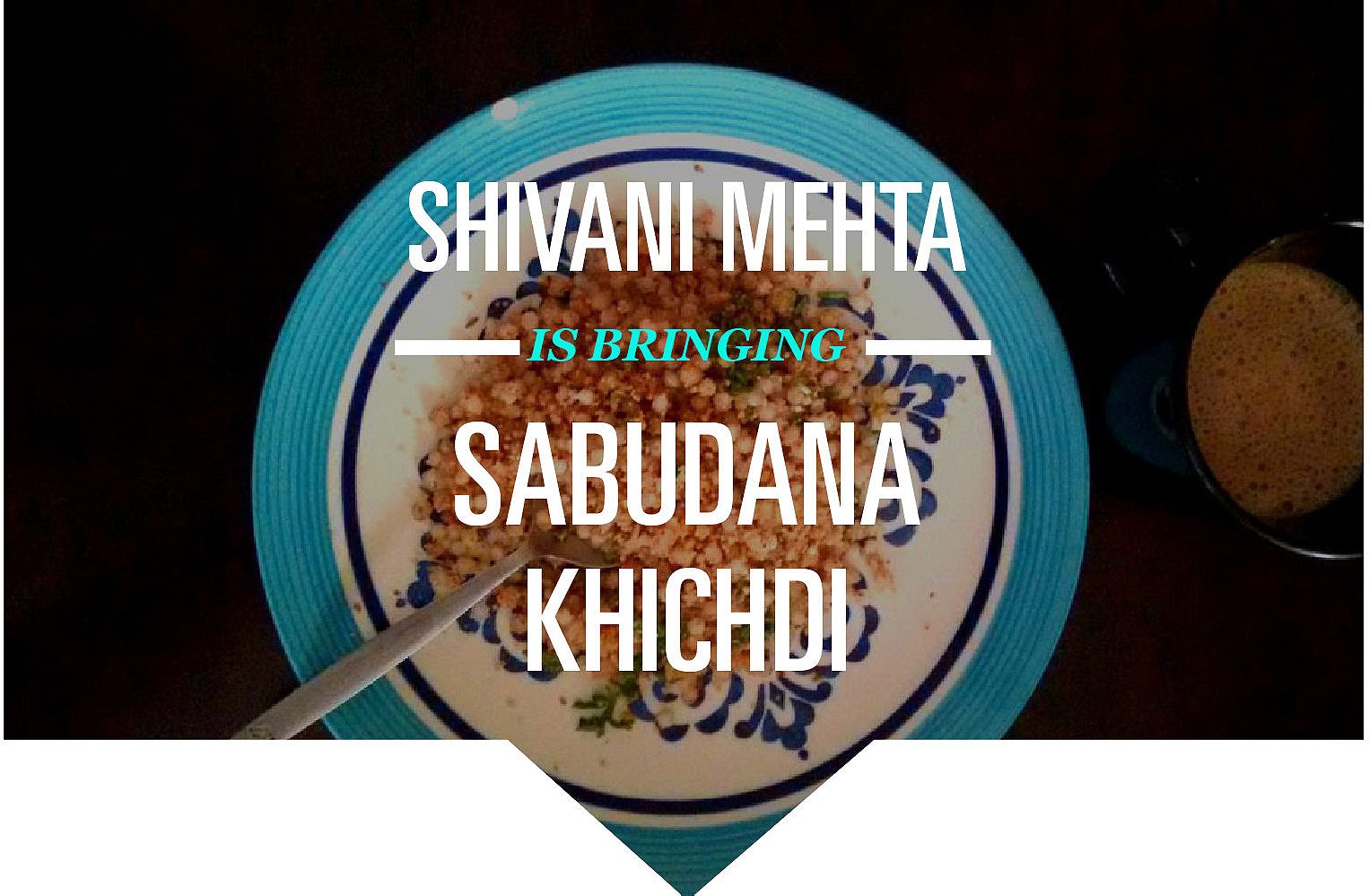 The Translucent Pearls of Breakfast Wisdom
I'm bringing sabudana khichdi. Mostly because it's one of those "festival recipes" my mother would make only a couple of times a year. Sabudana—tapioca—is one of the few foods considered appropriate to eat during certain Hindu religious fasting periods. While it's not as exciting as a deep fried Sabudana Vada, and Thanksgiving certainly has nothing to do with fasting, this khichdi is classic and comforting, which is what Thanksgiving is about, right? It's a solid vegetarian addition that will (hopefully) please both the Hindu gods and my mother.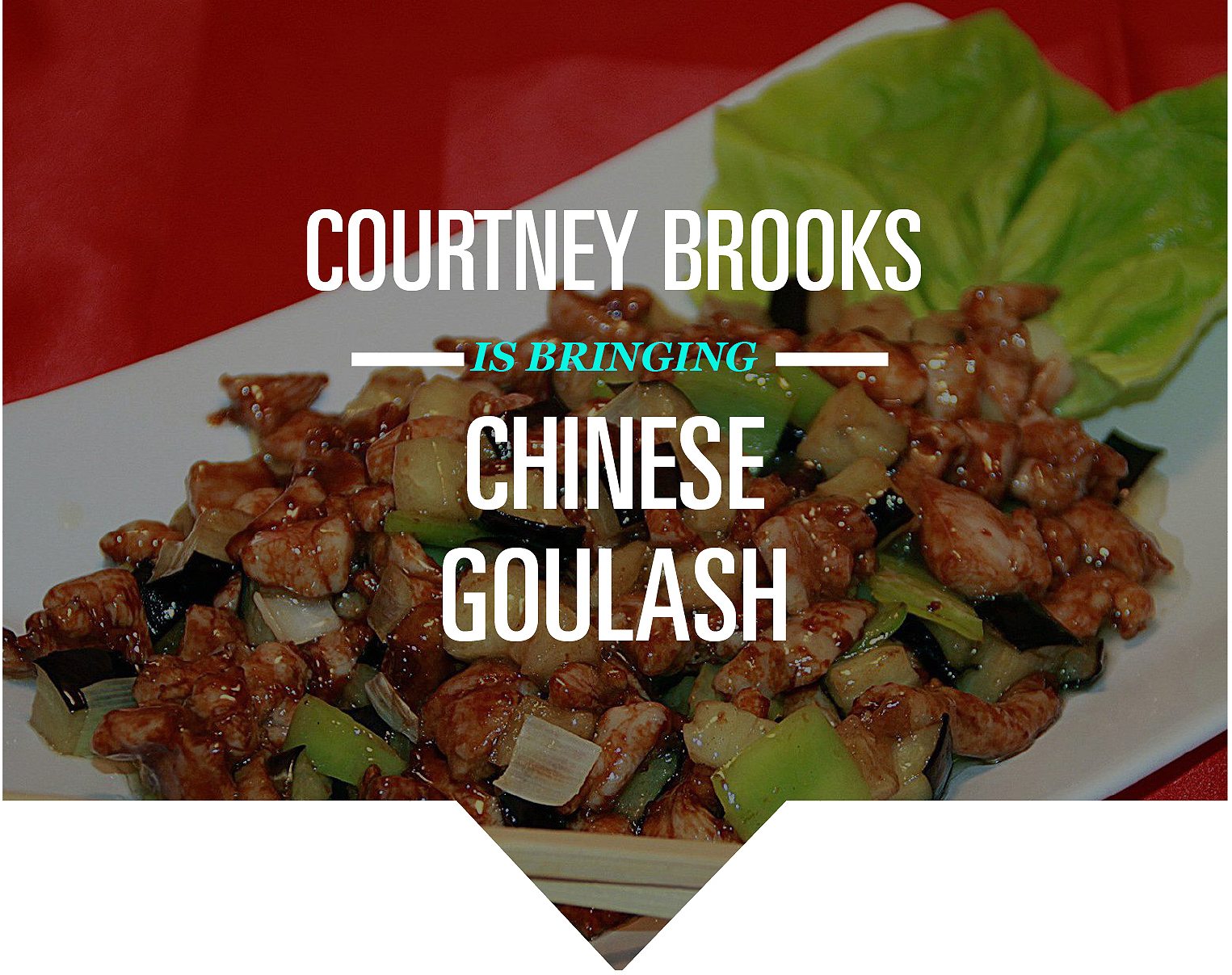 Chinese Goulash
This year, I'm bringing Chinese goulash. This may not seem like traditional Thanksgiving fare, but a large percentage of my country effectively voted against immigrants this year, and I want an example of culinary amalgamation on the table, damn it. This dish comes from a country which is very unwelcoming to immigrants, which makes me want to eat it all the more. In July, Hungarian Prime Minister Viktor Orban called refugees fleeing war and persecution in the Middle East and Africa "a poison," and said Hungary did not want or need "a single migrant". Welp, anyone who has eaten Chinese-inspired Hungarian food—or Hungarian-inspired Chinese food—will beg to differ. Not that Hungary's Chinese immigrants have had an easy time—our writer Cher Tan notes that there is no assimilation strategy to speak of, and research has shown that Hungarians dislike Chinese people even more than Russians or Arabs (let that sink in). And yet, where food cultures mix, perhaps there is hope. As a Hungarian waiter working in a Chinese restaurant told Tan: "The Chinese use paprika, too."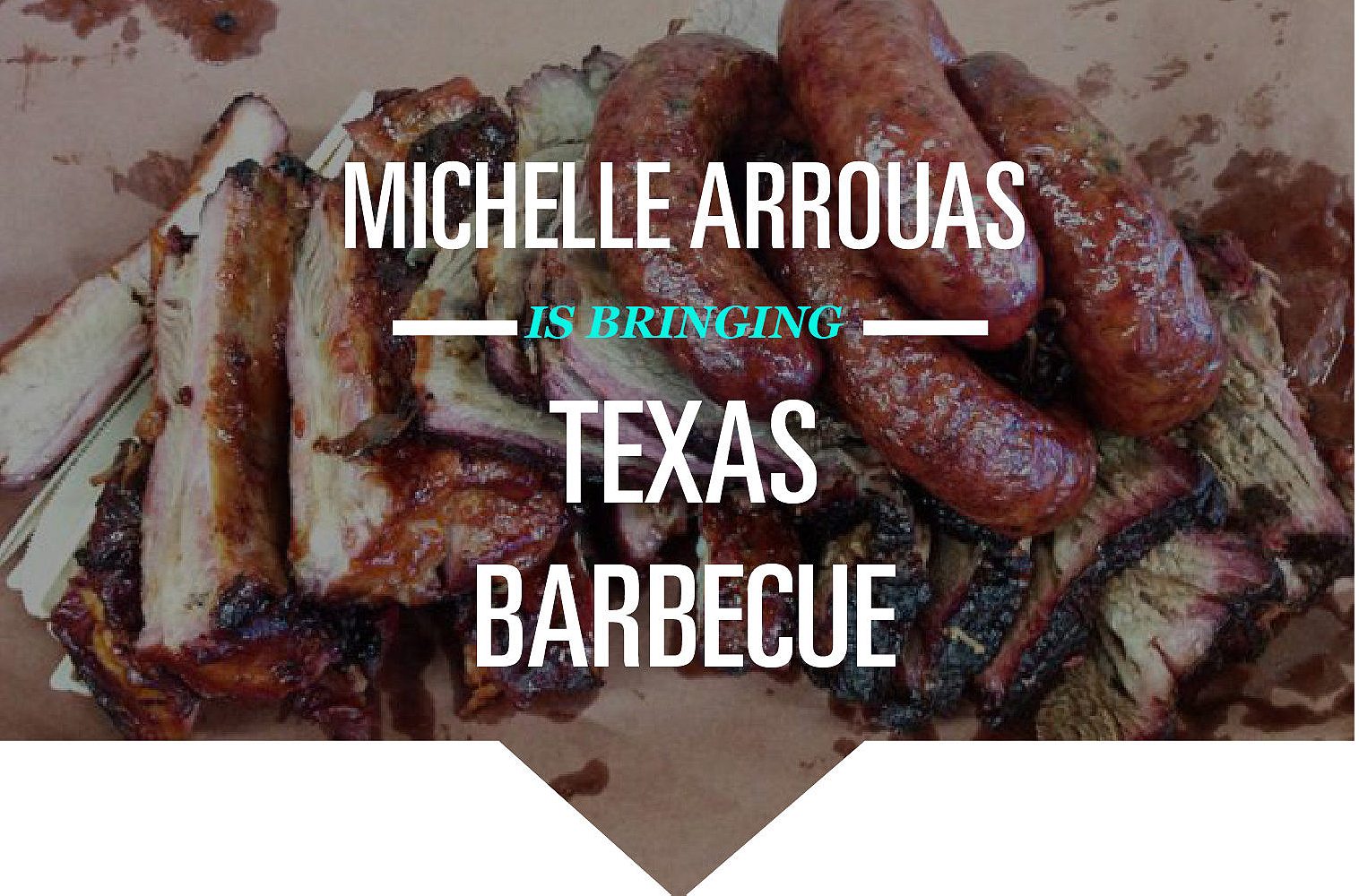 Smitty's Barbecue in Lockhart, Texas
I met Caroline my first day of work at a newspaper's D.C. bureau, and at first we didn't like one another. She was a religious Republican while I'd been raised by Danish-French hippies, and she thought I was an arrogant European (she might have been right). But after a few collegial potluck dinners, we began a cultural exchange program. I brought macarons to the office and she brought donuts. She took me to church and I took her to wine bars. The exchange program eventually grew into a friendship, and though I'm still not a churchgoer, there's one thing I'll always be thankful to her for introducing me to: Texan BBQ. That's why I'm bringing this dish for our potluck dinner.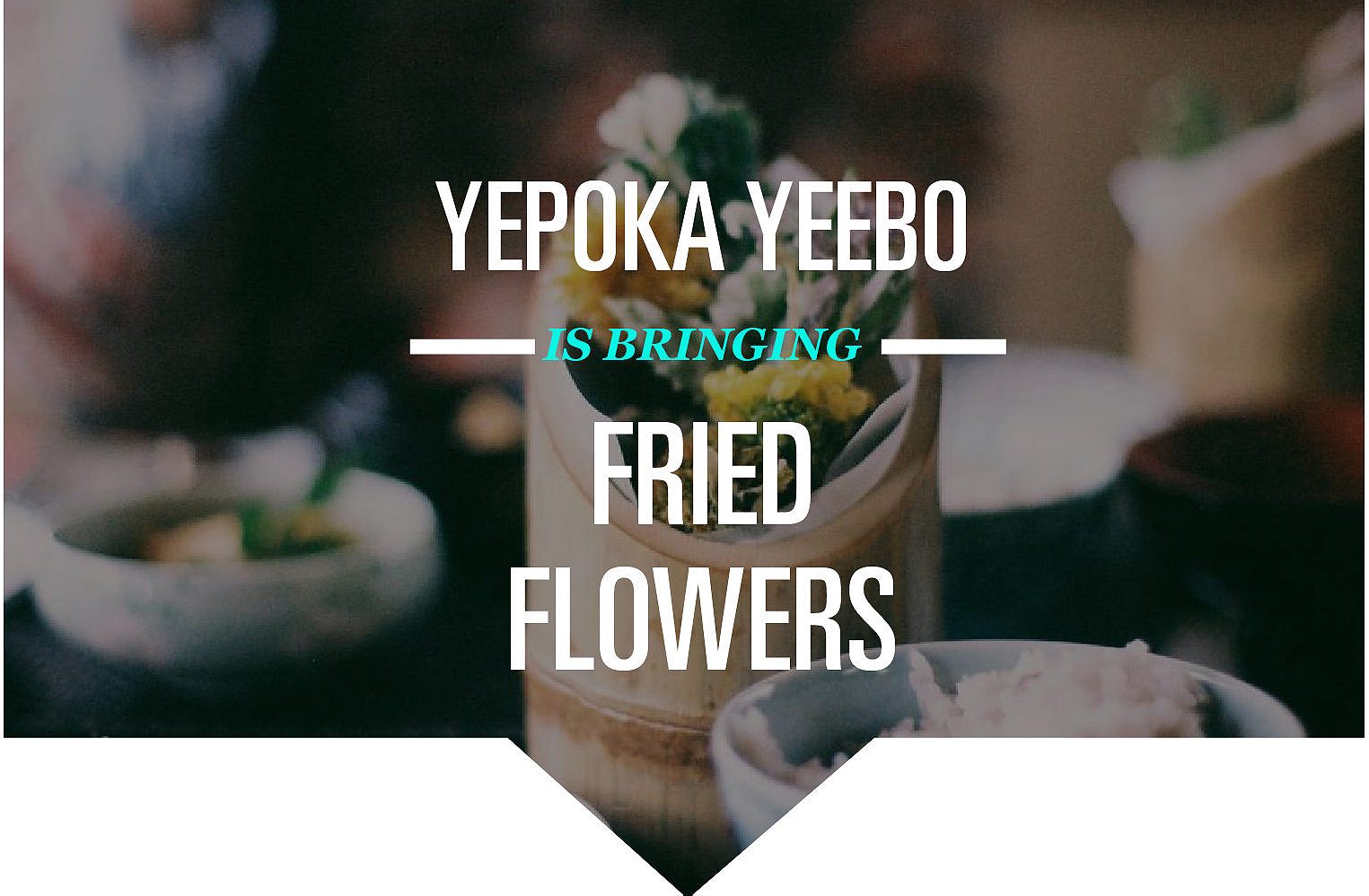 Waste Not, Want Not
I'm bringing feather-light flowers encased in a brittle layer of tempura batter. They're from Ellen Freeman's piece about a restaurant in an abandoned elementary school in Takachiho, Japan. The bouquet of dandelions, squash blossoms, lavender-like utsubo florets, and butterbur bulbs is served with matcha salt. Freeman says they have the satisfying crunch of a good potato chip. The restaurant's owner, Sayomi Sakamoto, told Freeman she got the idea for the tempura when she realized how vivid and delicious wildflowers look. Sakamoto's restaurant specializes in turning ingredients that are ostensibly inedible into delicate dishes, finding bounty in what often seems to be barren.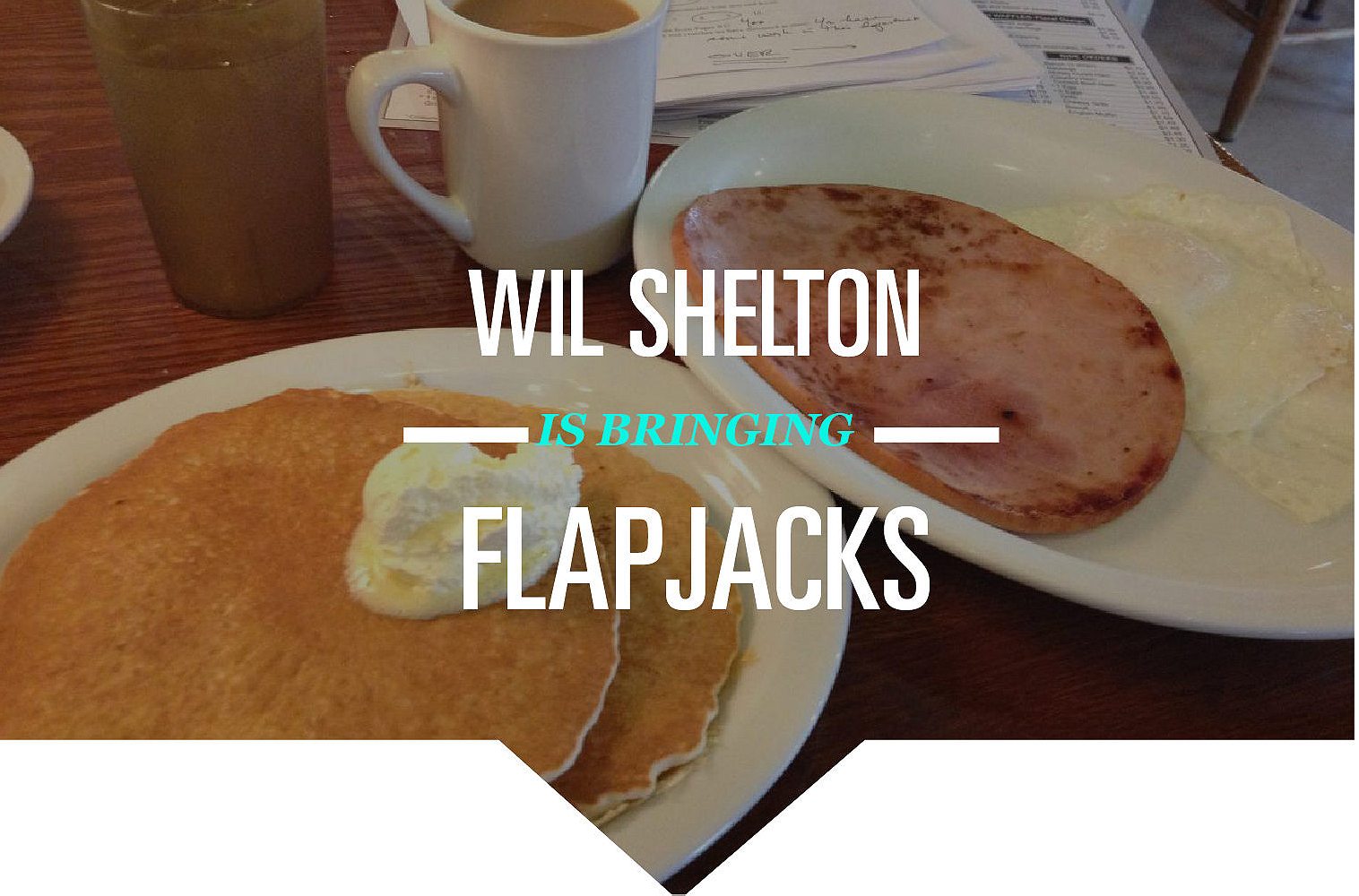 Grading Papers in a Pancake House
For our potluck, I'm bringing pancakes. Thanksgiving is a time for family. Whether your dinner table is alive with the sounds of joyous conversation or the shouts of your drunk uncle, it's a time to be together. Growing up, I was lucky to enjoy this feeling not once a year, but almost every day around the breakfast table. My father would get up early so that my brothers and I could wake up to the smell of bacon frying and pancakes on the griddle. When I think of family, I think of hot cakes on a cold morning in the Appalachian Mountains, the place that will always be home to me.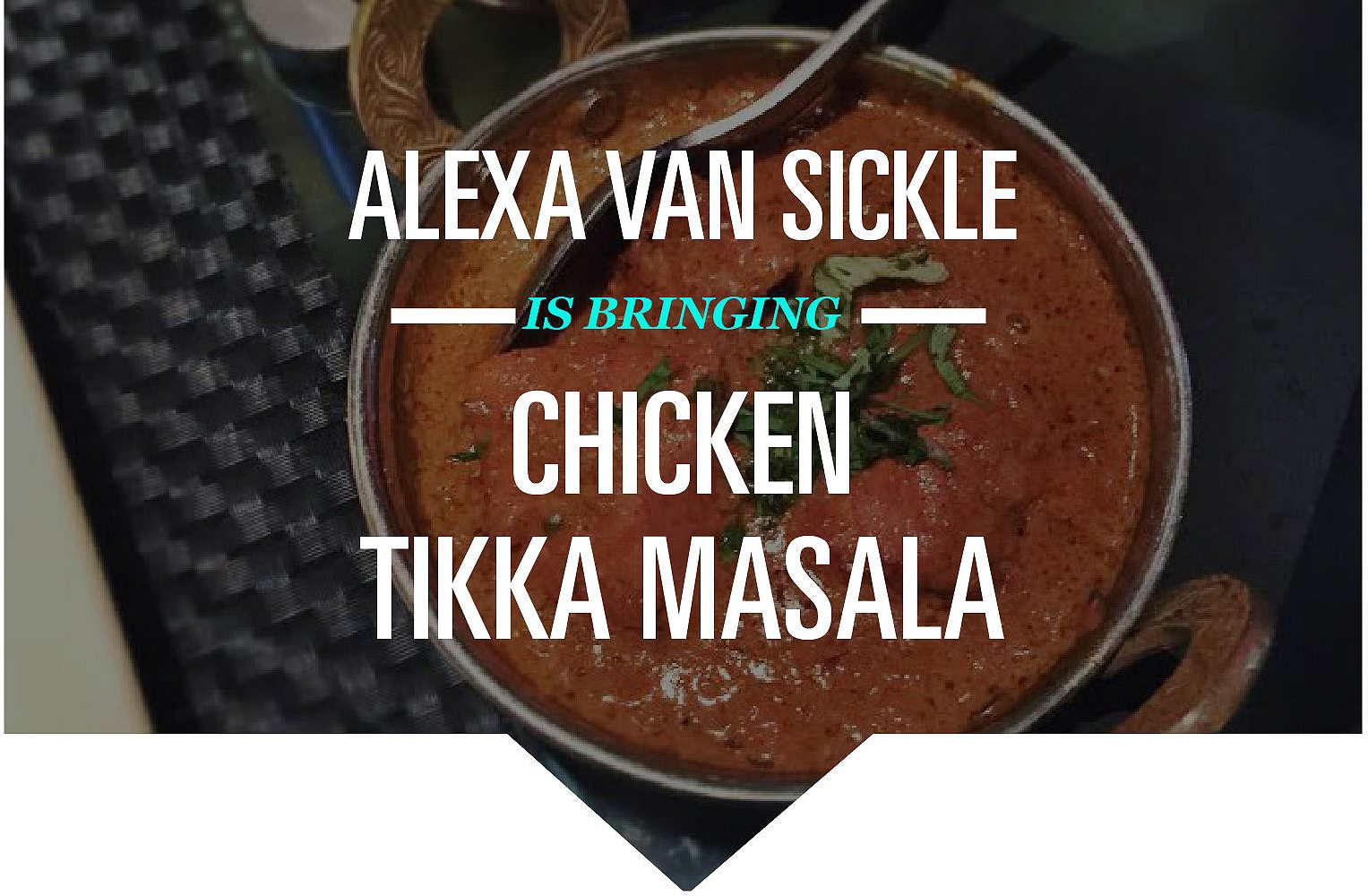 Who Owns Chicken Tikka Masala?
I'm in the U.K. for Thanksgiving this year, so I'm bringing Chicken Tikka Masala. Chicken cutlets, marinated in spices and yogurt and cooked in a tandoori oven, smothered in burnt-orange masala sauce: this curry house staple was declared a British national dish in 2001. Writer Mark Hay investigated the dish's competing origin stories, from Glasgow to the Punjab, but its popularity is undisputed. It is the dish that symbolizes British-Indian cuisine—my comfort food. (Although my preference is chicken jalfrezi.) Although this was the nation of my passport, when I moved to the U.K. as a teenager it was a foreign country to me. It was through friends, Blackadder, and Sue Townsend's Adrian Mole books—and of course, the ritual of post-pub curry sessions—that I absorbed a working knowledge of this odd island with an outsize shadow, and how it sees itself. But after the ugly campaign this year preceding the shocking vote in June to leave the E.U., it once again feels like a foreign country to me.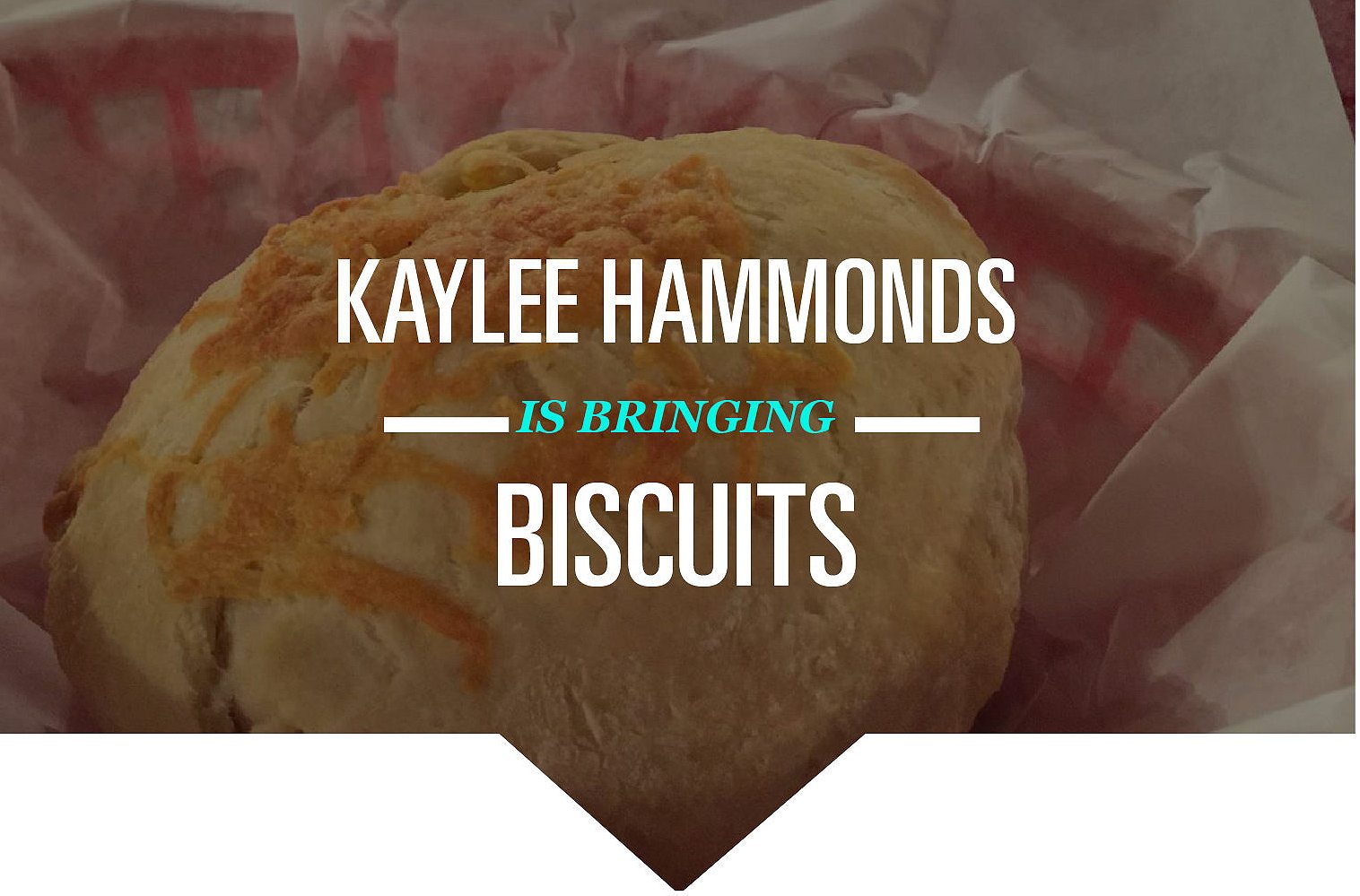 Alabama Bakes
I grew up in Alabama and we take carbs seriously. It is, I think, the only place in the world where a majority of people consider mac and cheese to be a vegetable. Sure, there are tons of problems with this sort of philosophy, but it's the holidays and we have to avoid politics—even the politics of food—in order to keep everything pleasant. Which means: yes to cornbread dressing, no to the white-bread stuffing I grew to love in college, yes to Sister Schubert's frozen yeast rolls, and a hell yes to biscuits dripping with butter and sawmill gravy. The sedative effect of a carb-fest should not be underestimated. This year, I'm placing all of my hopes on it, so I'll be rolling out batches and batches of buttermilk biscuits.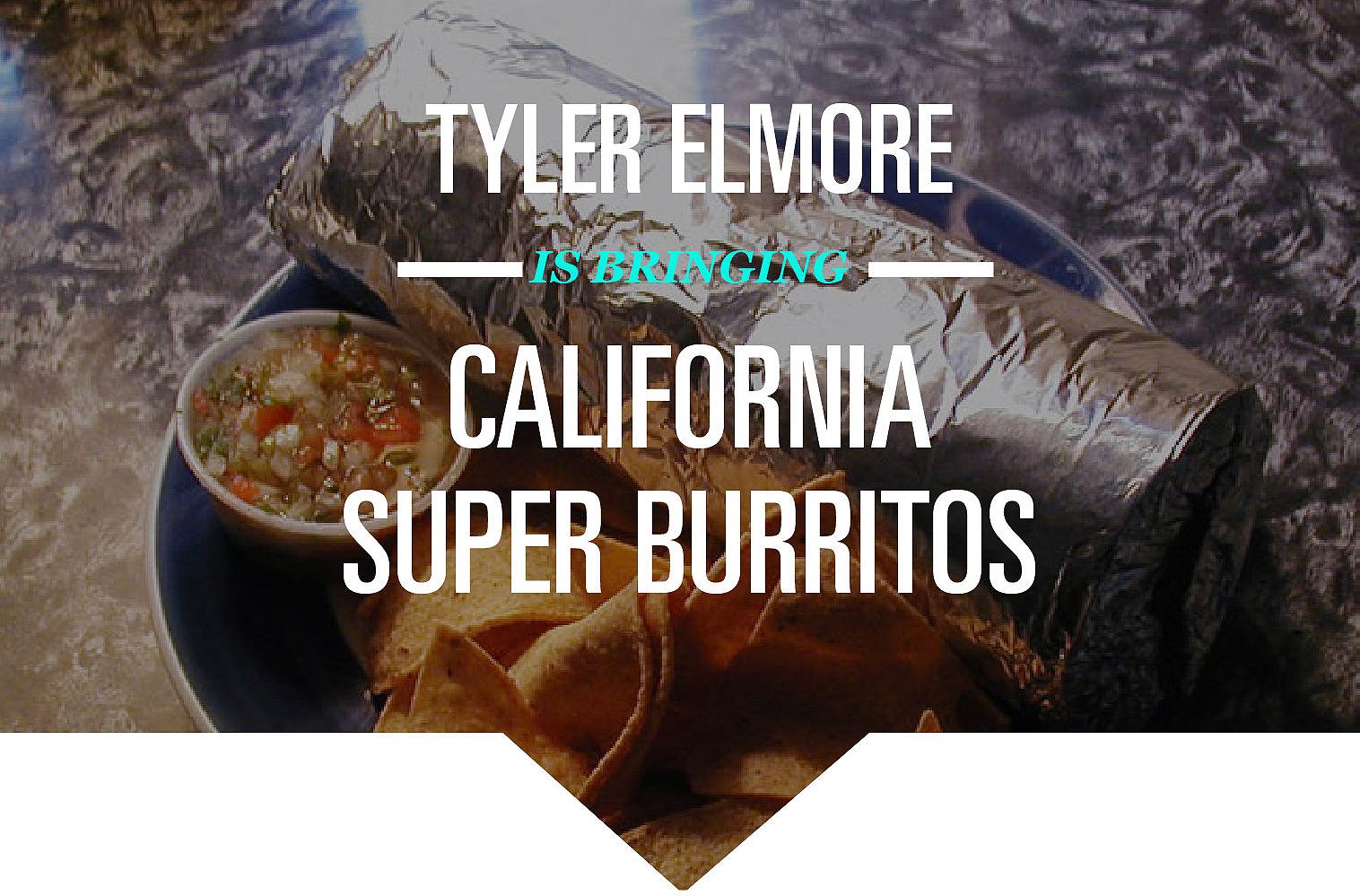 The Mission Burrito 
I'm bringing an El Farolito carne asada super burrito (perhaps the best super burrito) because I believe that burritos should be the new Thanksgiving food. I'm sure some sadist has already created some monstrosity by shoving all of "Thanksgiving" into a tortilla, and that's not what I'm talking about. I stand firm in my hatred of soggy bread (stuffing) and gelatinous cranberries. I don't want to eat a giant, hormone-filled bird. I want something that I am actually grateful to eat. I am grateful for avocados during the drought. I am grateful for the tomatoes, onions, and garlic that go into neon-orange rice. I am grateful for the choice of having black or pinto beans. And that is what Thanksgiving is about, right? Being grateful?