Photographer Jeremy Suyker visits six countries in 10 days with a group of Chinese tourists.
In 2015, Chinese tourists made 120 million trips abroad—a figure that has more than doubled in the last five years. And because only six percent of China's population currently has a passport, that dizzying pace of growth is expected to continue.
Europe is their number one Western destination, thanks to its heritage and shopping opportunities. More than a tourist holiday, a trip to the Old Continent is a symbol of social achievement. It's a trophy to bring home on a memory card—or in the form of the latest Louis Vuitton suitcase. Chinese travel agencies plan every element of the tours for a clientele made up mostly of first-time international travelers who want to visit as many countries as possible in a limited amount of time.
Last April, I joined a group on a 10-day journey to the UK, France, Switzerland, Liechtenstein, Austria, and Italy. What started as journalistic curiosity rapidly evolved into a photographic statement against the abuses of a system that promotes consumption at the expense of meaningful human experiences. As one traveler told me: "When we will be asked what we remember of Europe, we will answer: nothing."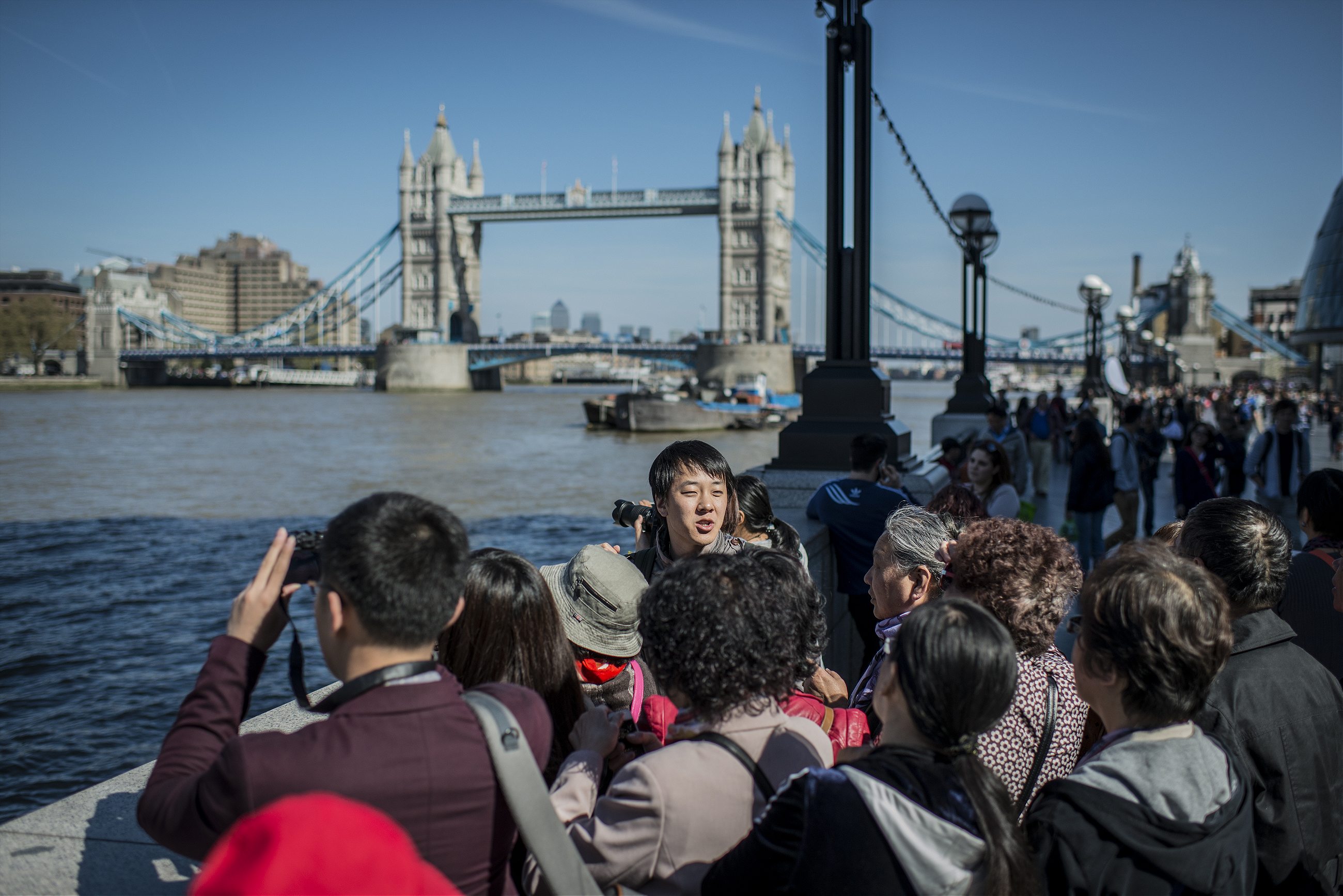 The tour begins in London. Here snapping Tower Bridge, the tourists have one day to see Buckingham Palace, Westminster, and the British Museum. Day two is devoted to Windsor and Oxford.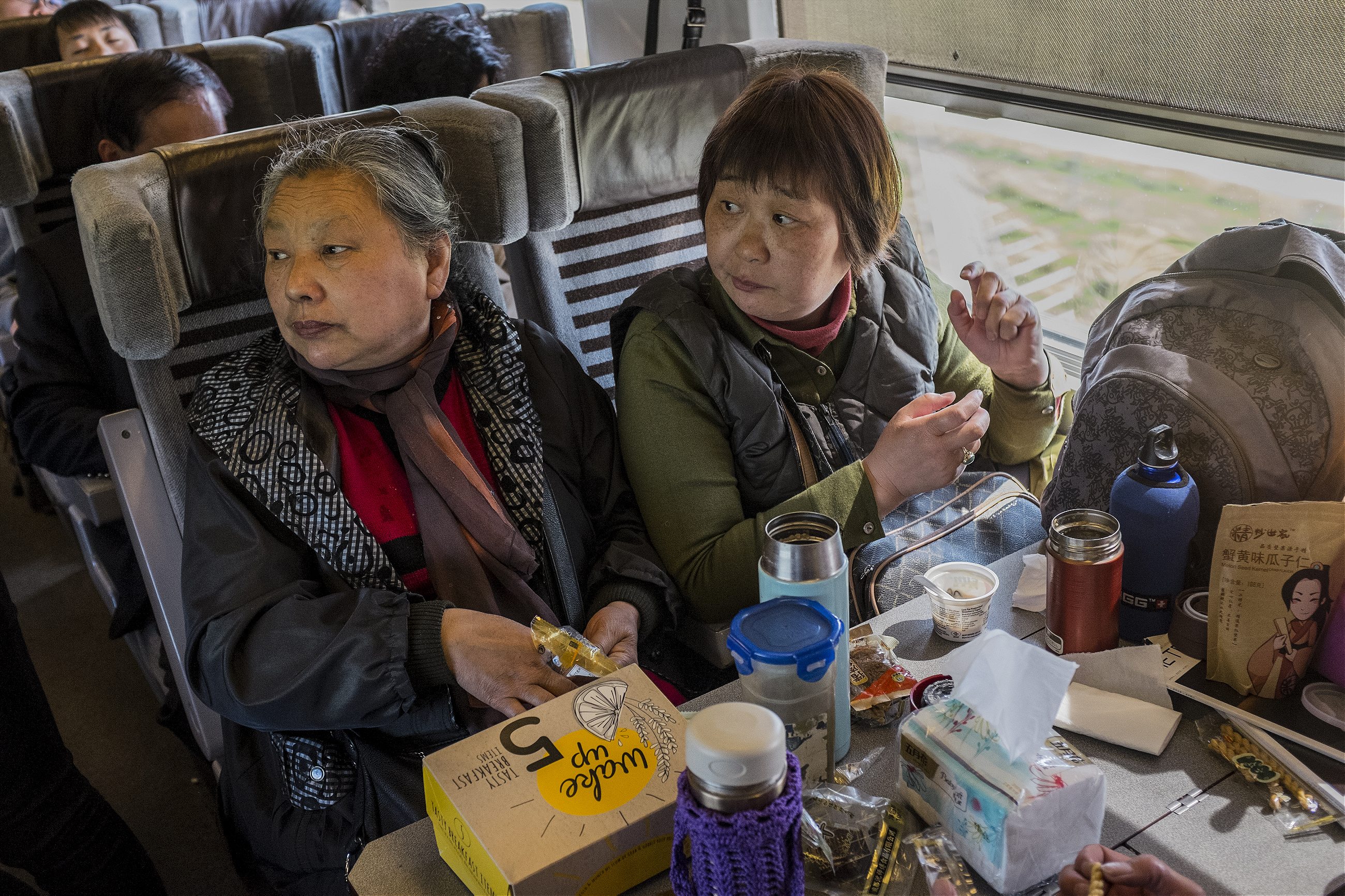 Breakfast for day three is aboard a Eurostar from London to Paris. Chinese tourists usually prefer to eat their own food.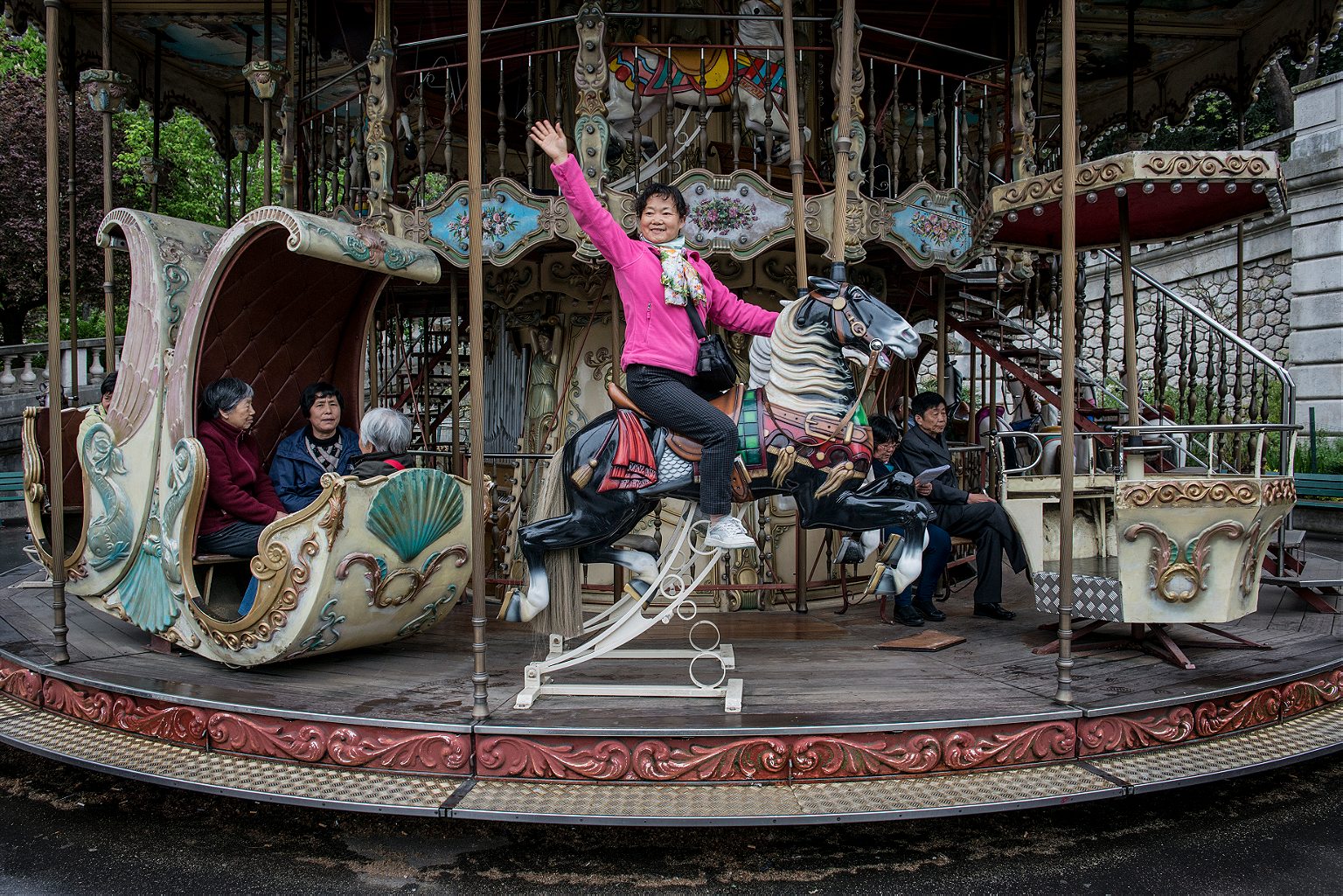 The day in Paris starts with a quick visit of Montmartre. They have 30 minutes to see it all.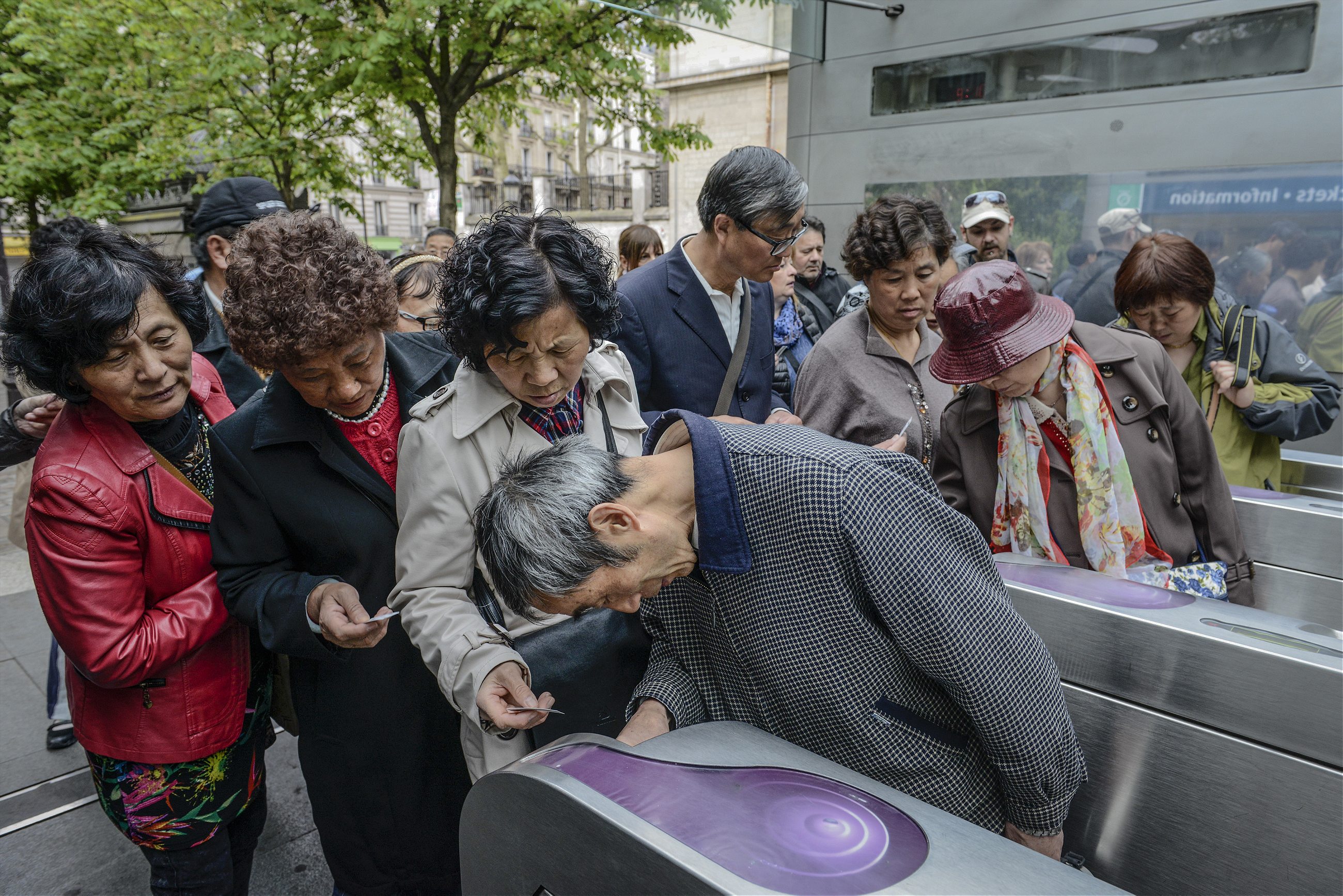 Most travelers have never left their country. The journey can have its own little complications.
We buy luxury goods but we eat like dogs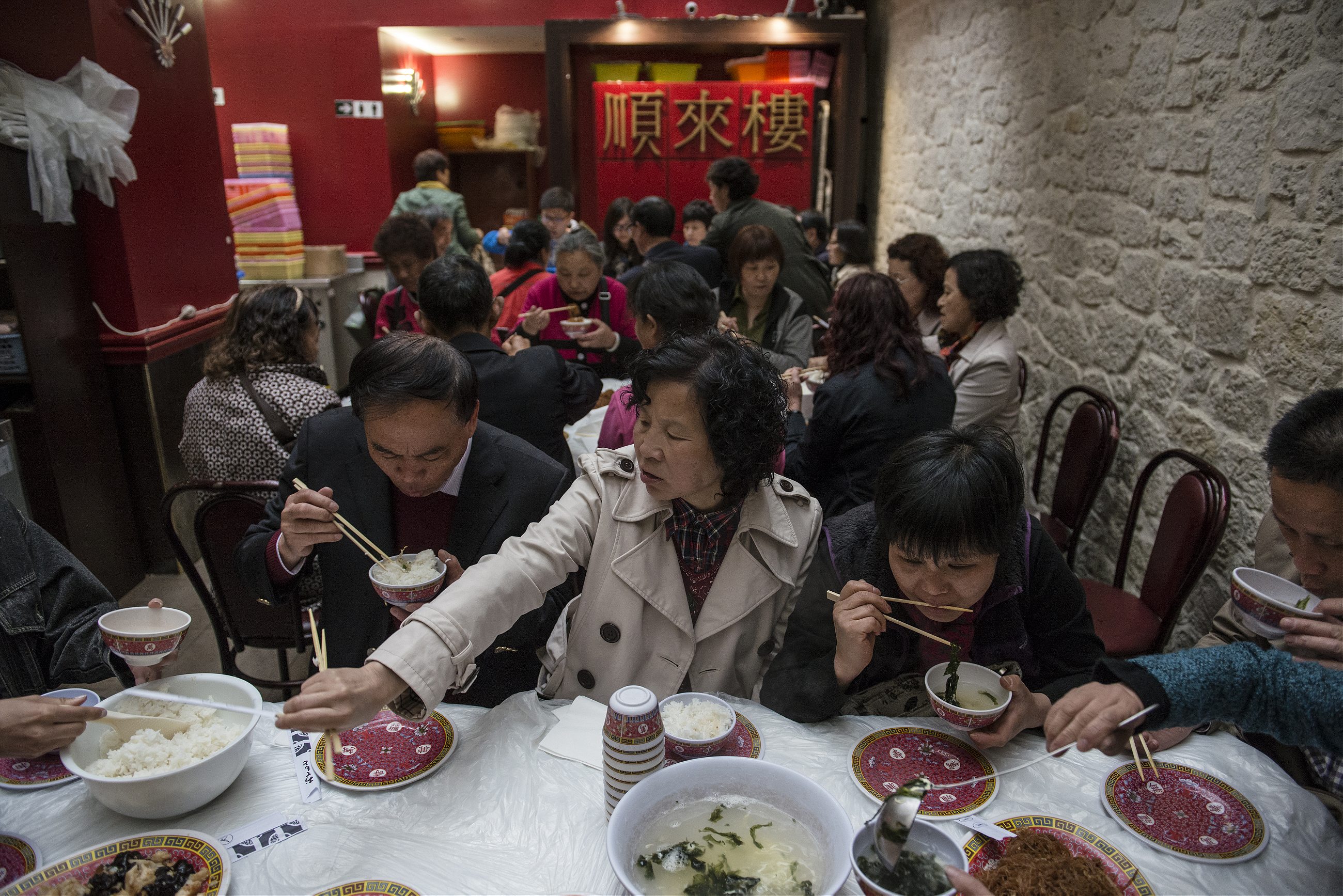 A block away from a Parisian luxury megastore, "The Spring of Jade" restaurant hosts Chinese tourists exclusively. Meals included in the tour's fee are negotiated at about five euros per head.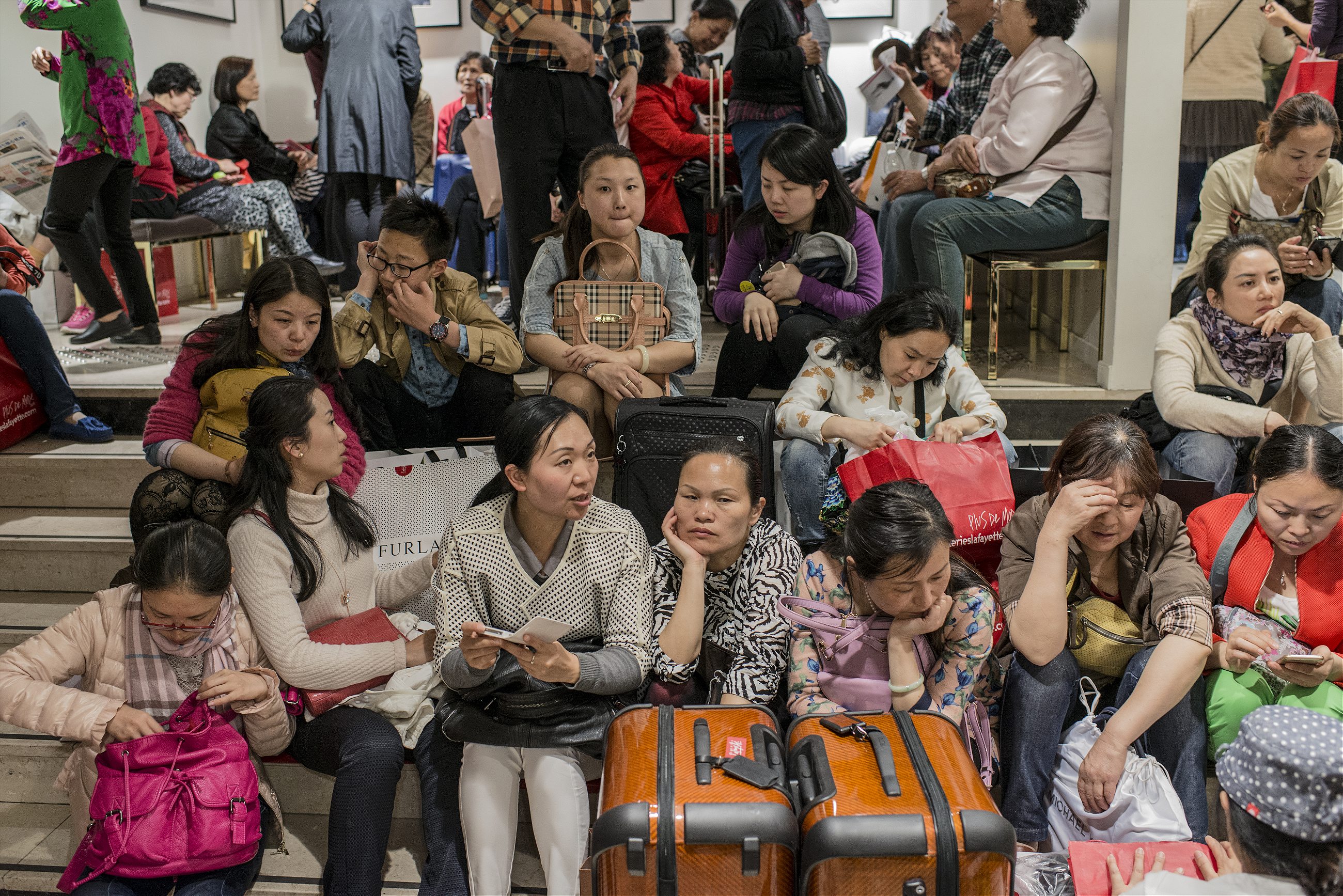 Day five is shopping day in Paris. At the Galeries Lafayette megastore, Chinese groups get in through a side door and have their own shopping area where they can pick up designer brands.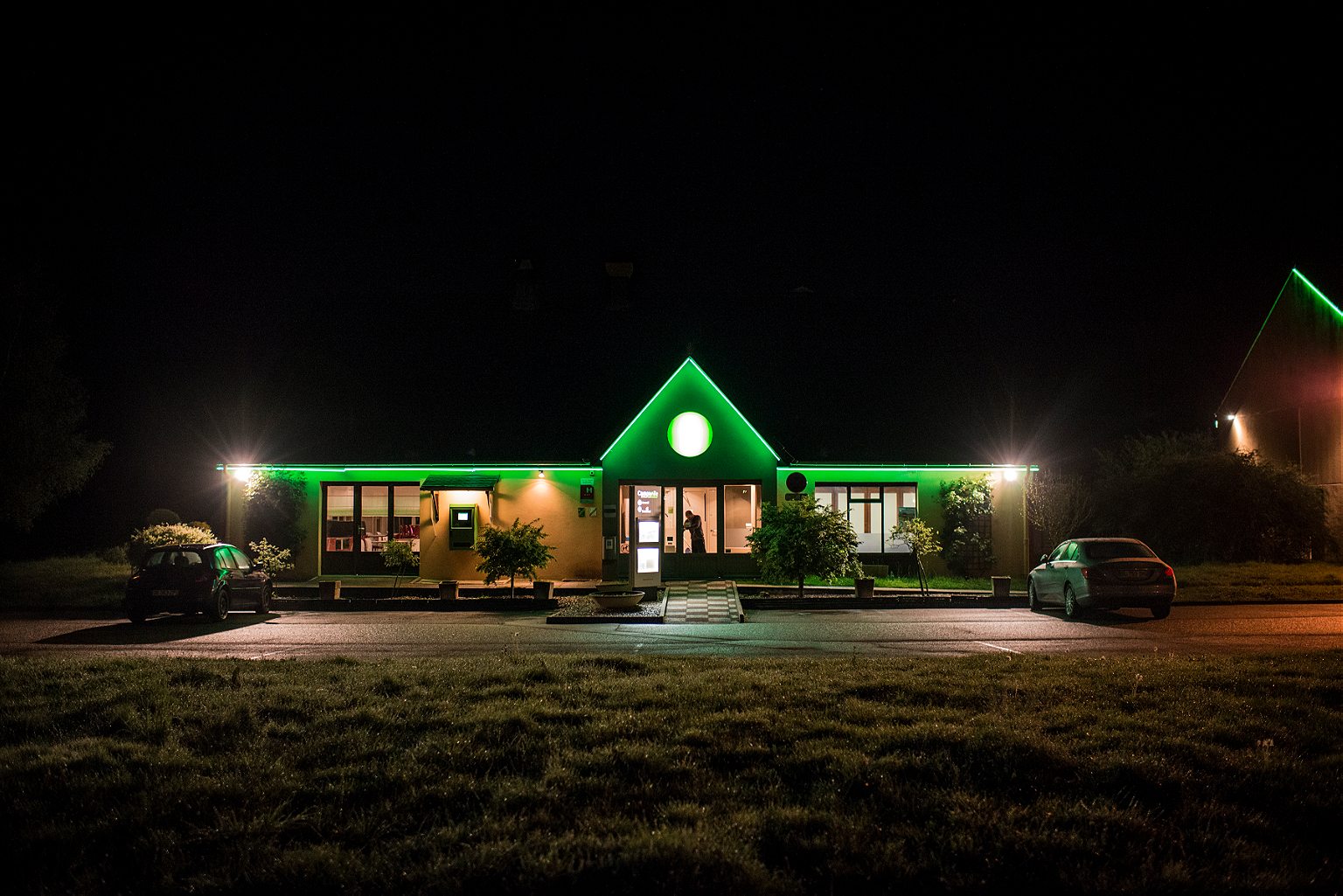 After leaving Paris for Bourgogne in the afternoon, the group ends up in a highway-side hotel in Sauvigny-le-Bois. Itineraries are plotted around a string of cheap, Chinese-friendly suburban hotels, often miles away from cities of interest.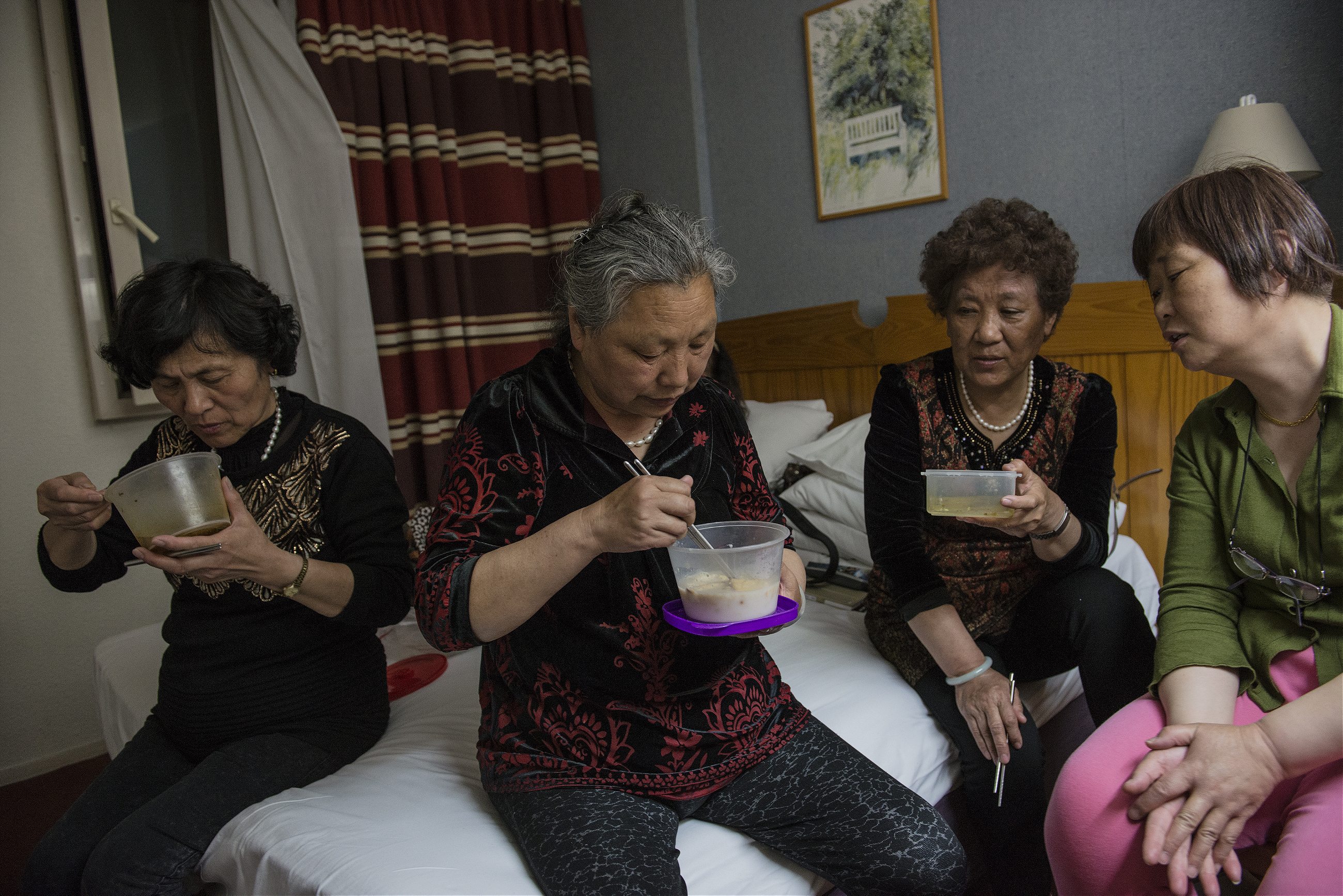 Some guests choose to eat in their room. They travel with a bag full of dehydrated food: it's cheaper and it tastes like home.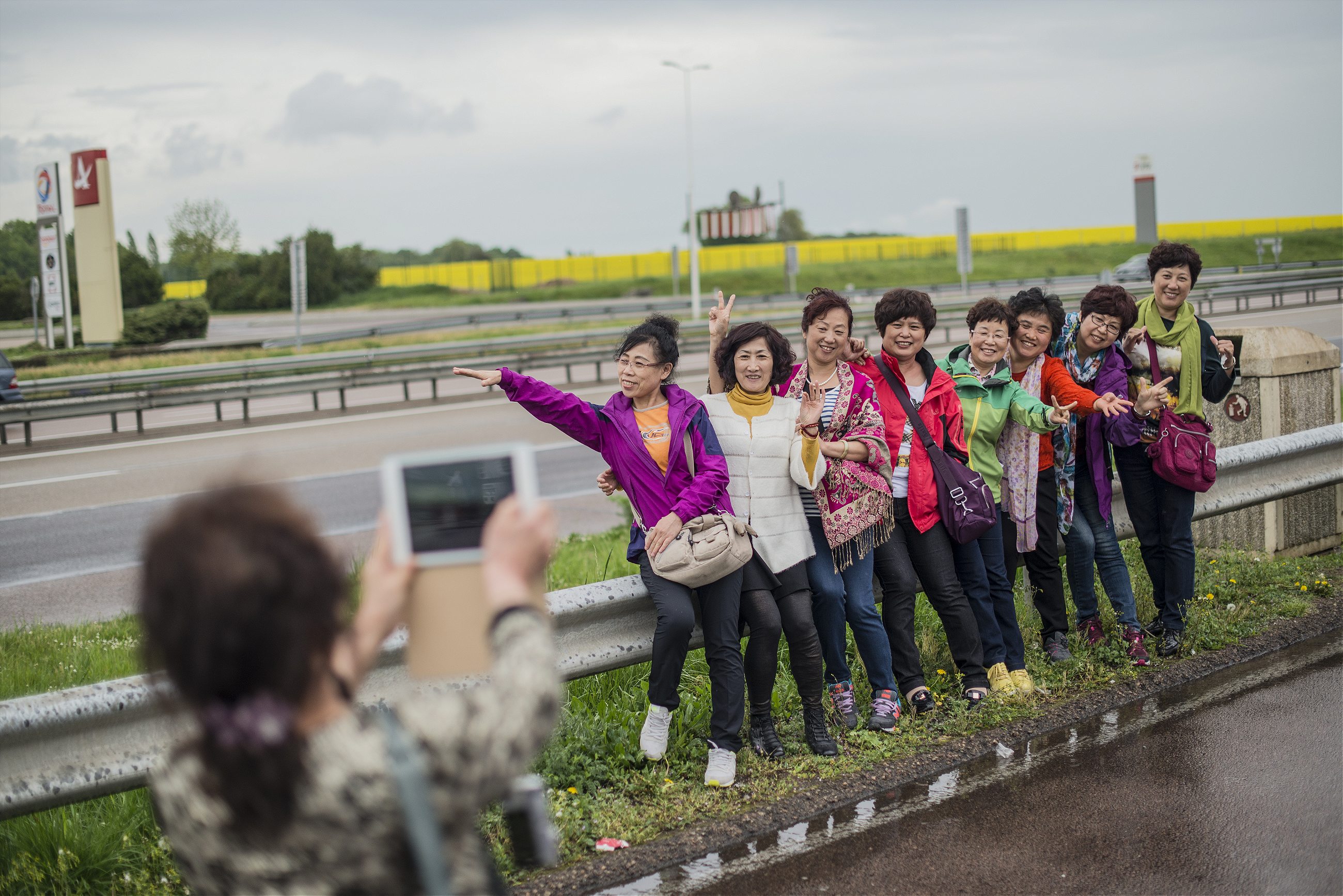 Because bus drivers have to take breaks every two hours, gas stations and rest areas become attractions themselves.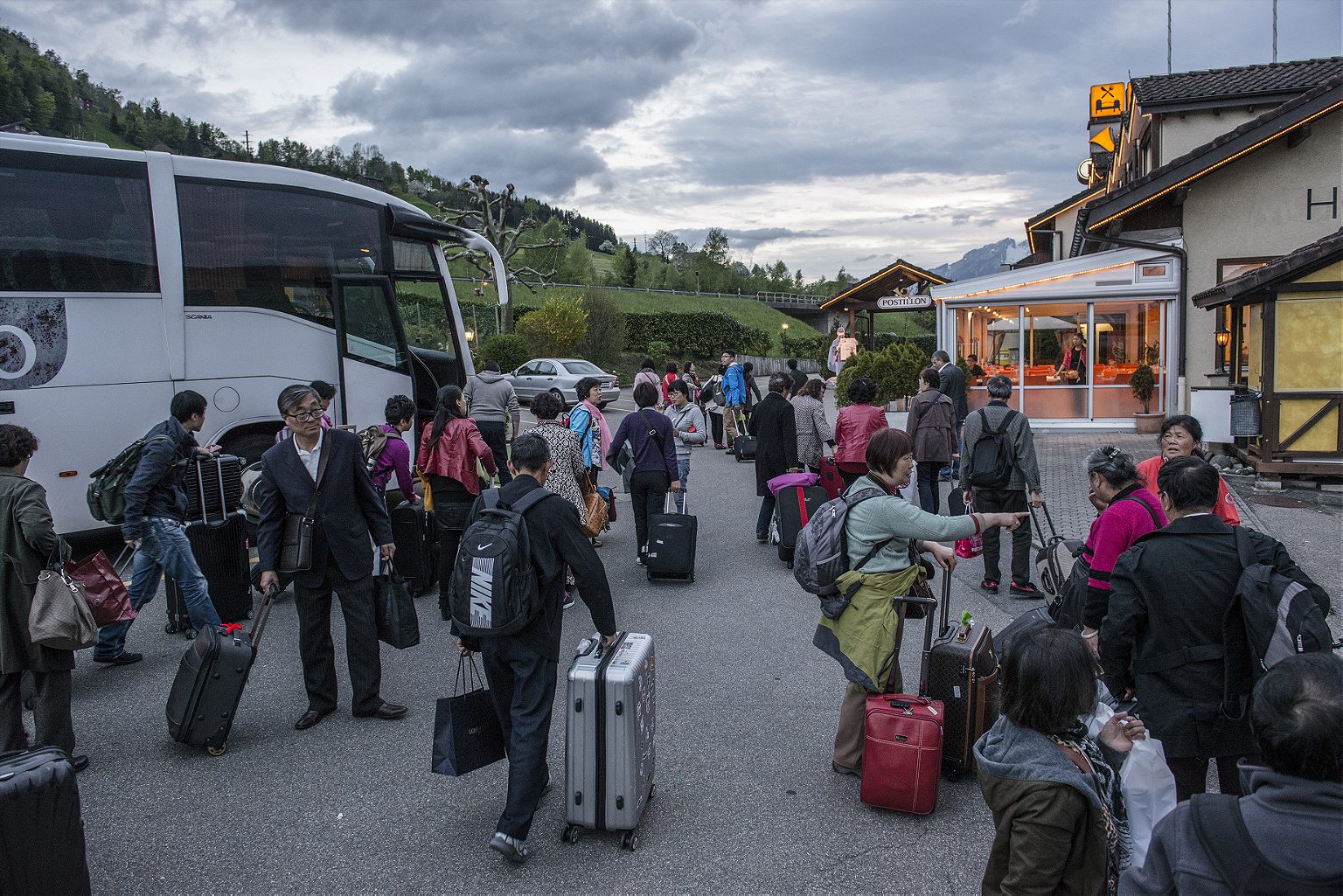 Chinese tour groups always make a stop in Switzerland. The Alpine landscape is considered a peaceful haven, a refuge from hasty urban life in China.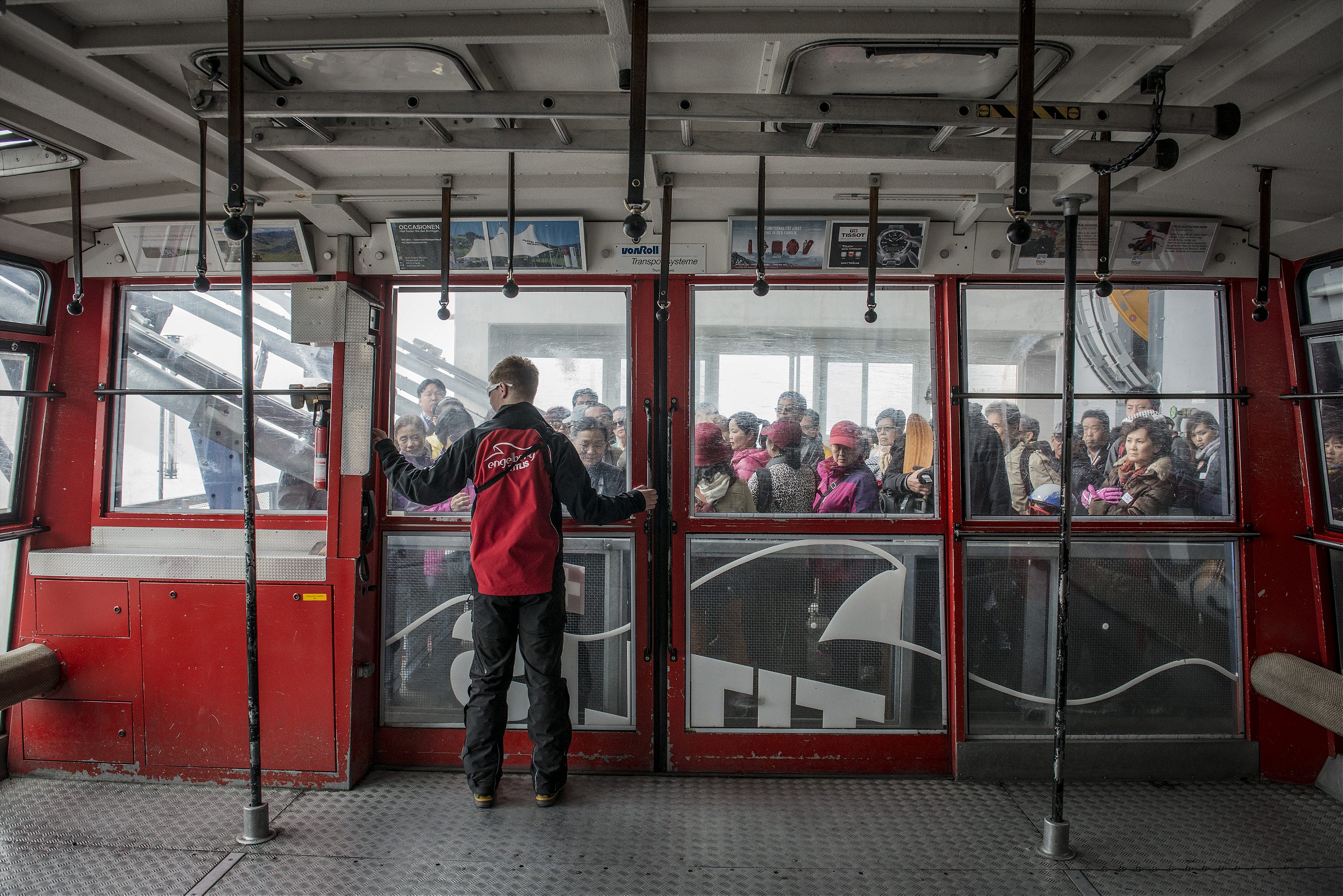 The Swiss station of Mount Titlis is very popular among Asian tourists; nobody really knows why. With 30 minutes, they can breathe in some mountain air and stretch their legs, but there isn't enough time to ski.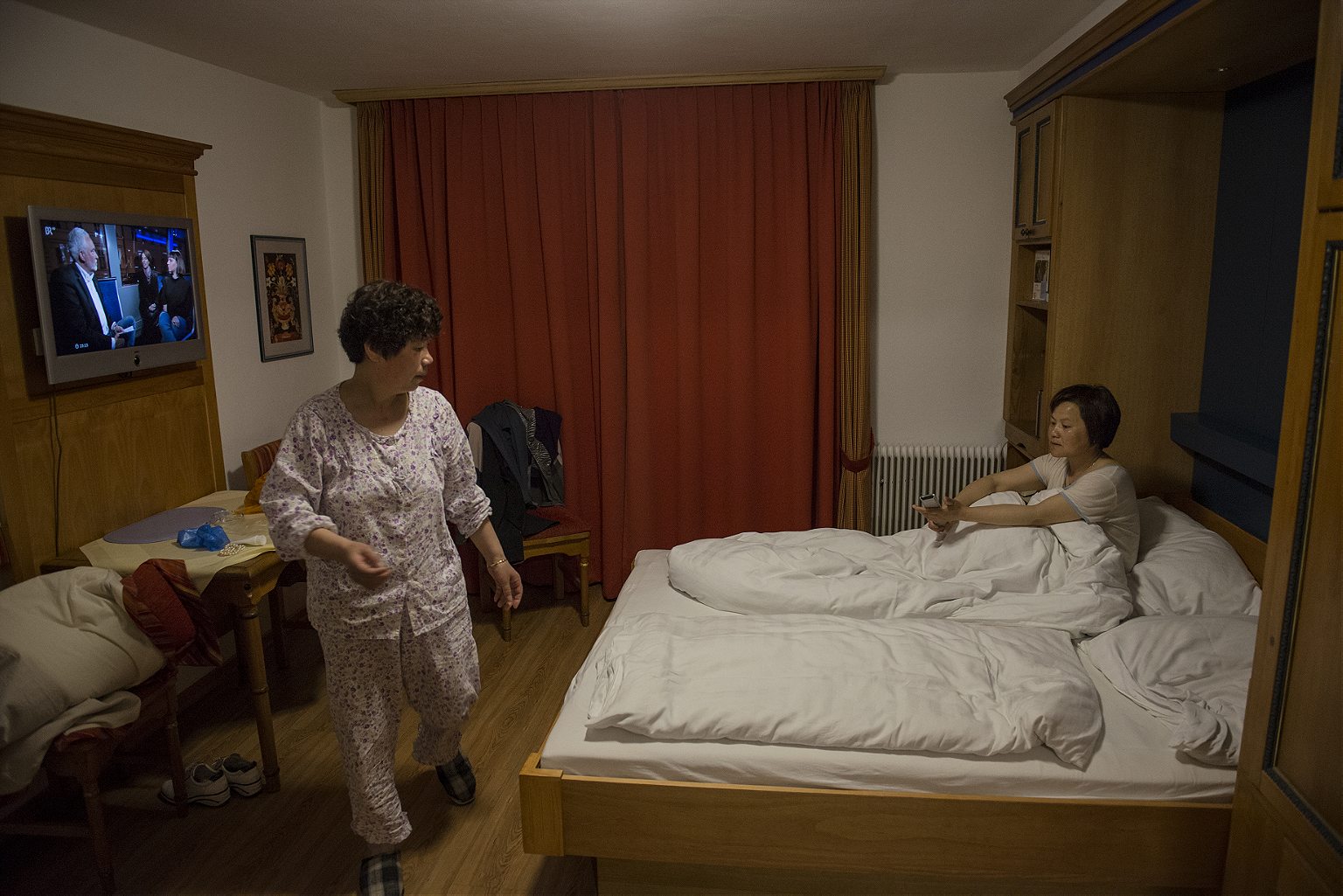 After a pit stop in Liechtenstein, Austria is seen from the comfort of a cheap hotel room.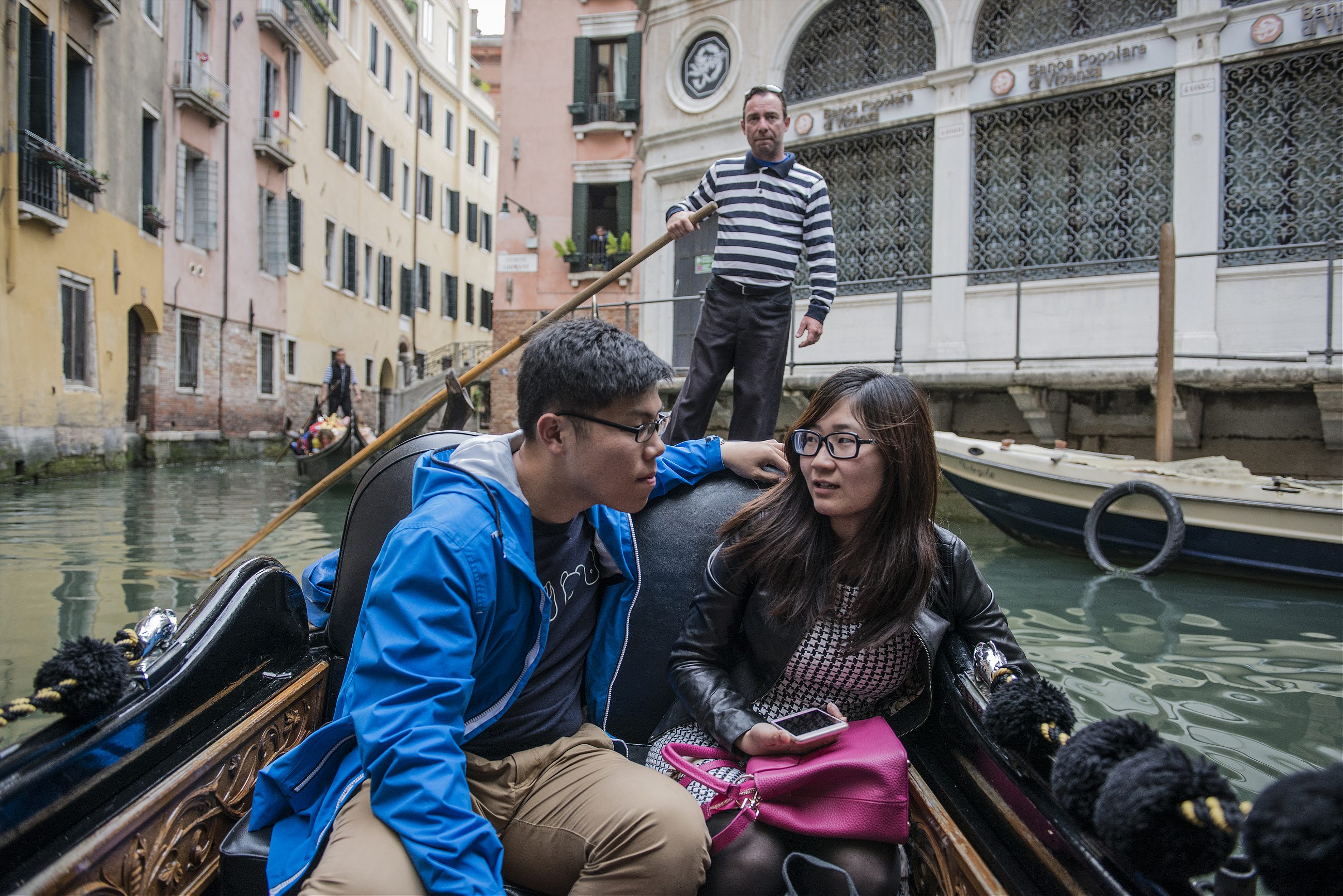 Time allowed in Venice: three hours. Honeymooners snatch a romantic moment on a gondola, but they have to be quick.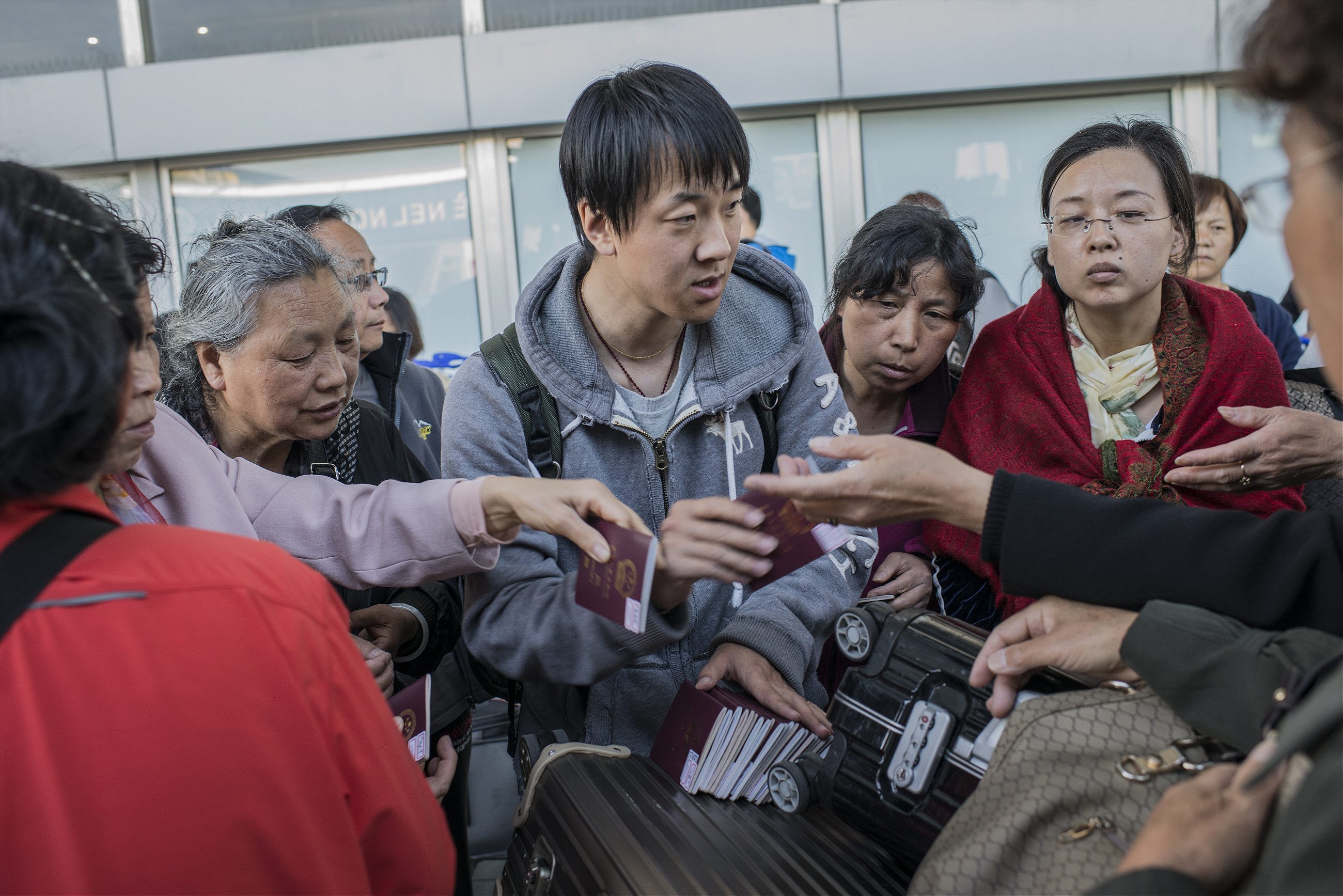 In front of the airport in Rome, the tour guide redistributes everyone's passports. The travel agencies in Beijing will pick them up again so that European embassies in China can make sure all the tourists have returned.