Life hasn't always been easy for Budapest's Chinese migrants, but food is helping bring two cultures together.
It's easy to spot the change in scenery as you venture out of District VII and arrive at District VIII. Only one subway stop away, it's hardly noticeable underground; but do the roughly one mile trip on foot, and see the hip cafés and ruin pubs turn into a busy intersection with tentacles spreading outward. Veer quickly into Népszínház utca and the façade transforms yet again: There are dingy pubs and small family-run shoe shops, signs in multiple languages juxtaposed with the standard Hungarian. Hop on the 28 tram to the heart of Józsefváros and a sprawling complex of shacks and warehouses looms into full view: the Four Tigers Market, also known as the Józsefvárosi Kinai Piac, the unofficial Chinatown in Budapest.
It is said that the Chinese are "the best and the oldest Europeans." Out of other migrant groups such as the Arabs and the Vietnamese, the Chinese have shown the most mobility. As newcomers to the continent, they have rapidly moved from early target countries such as Russia to occupy visible positions in trade and catering in nearly all countries of the region, with the exception of the Balkans (minus Serbia) and the Baltics. Numbers range from several thousand to tens of thousands, with probably several hundred thousand in Russia. Against the odds of unpredictable immigration policies and hostile borders, they travel between states to pursue business opportunities almost as if they were already part of a united Europe.
According to figures from the Immigration and Naturalization Office, there are 11,000 legal Chinese residents in Hungary—a nation of ten million—at present. The real figure, however, is estimated at 20,000, even 30,000, most of whom live in Budapest. Large-scale migration there was triggered by the 1989 Tiananmen Massacre. Just a year earlier a visa-free travel agreement came into effect and the country served as a gateway to Western Europe for Chinese migrants. From 1989 to 1991, the Chinese population in Hungary grew from practically zero to around 50,000. Hungarian officials reacted by re-imposing the visa requirement in early 1992, periodically freezing the granting and extension of residence permits, and rounding up undocumented migrants from mainland China. This resulted in a secondary migration to Poland, the former Czechoslovakia, Romania, and to a lesser extent other countries of the region, as well as Western Europe, with roughly 10,000 remaining in Hungary.
Today, the Chinese run bustling businesses in Budapest. The Four Tigers Market is now known as a place for obtaining cheap goods, ranging from clothes to electronics to hardware. It is also the go-to center for newly-migrated Chinese to find a place that isn't too unlike home. There are hairdressing salons, food stalls selling dumplings and noodles, internet cafés, and more. In other corners there are Chinese unloading goods out of container trucks, and gambling dens filled with people loudly playing cards. I tried taking photos but someone shouted "Nem!"—"No!"—then later, "Bù xíng!" upon recognizing my Chinese features. In the Hungarian Chinatown, anything goes, but please, no photos allowed.
Józsefváros' character spreads out to nearby neighborhoods. I follow the railway tracks along Kerepesi út towards the main Keleti station, and within minutes I come across a kínai étterem (Chinese restaurant) amid a desolate industrial landscape. The menu boasts some standard Chinese fare: sweet and sour pork, stir-fried black bean chicken, Sichuan soup. But a few unique items catch my eye: paprika-infused fried chicken and stir-fried potato and cabbage in paprika.
I enter the restaurant and ask for a table, and the Hungarian waiter obliges. I order the two paprika items and a cold cabbage and celery appetizer (líang bàn qíncài). The waiter asks me if I like paprika, and I tell him I find the dishes curious—are they Hungarian-influenced, perhaps? He smiles knowingly, and replies that there has been a surge in Hungarian customers in recent years, and these dishes are there to assuage any existing feelings of trepidation. "Us Hungarians aren't very open to foreign things, we like to stick to tradition," the waiter explains. "These paprika dishes are there to make them feel comfortable, then maybe they will dare to try the other more Chinese classics. Some of them even have paprika to begin with! The Chinese use paprika too."
Kínai Étterems are burgeoning in Hungary
The paprika-infused fried chicken reminds me of a cross between chicken paprikás and rántott csirke (fried chicken in breadcrumbs), two favorites which feature in much of Hungarian cuisine. The stir-fried potato and cabbage in paprika is a winner. I'm eating it, amazed, brought back to the time I was at a Hungarian friend's house in Australia and her mother had made us a potato and cabbage soup cooked with generous servings of paprika. The dish at this kínai étterem was similar, but the gravy had been reduced to a fine sliver, the paprika beautifully coating the vegetables and providing a delicate, spicy tinge. There were paprika shakers on tables, together with the standard salt and pepper. I sprinkle a bit of paprika on my rice and eat it with the bàn qíncài. The meal hardly came up to 2,000 forint, or $7.
Kínai Étterems are burgeoning in Hungary, in particular in Budapest. Away from the Chinese-populated areas near the Four Tigers Market in District VIII, one can see many others along Rákóczi út and the café-populated lanes in District VII, a few in the tourist centers surrounding District VI, and more than a handful across the river in the less bustling, wealthier Buda. One of the more popular restaurants according to online reviews, Ping Kínai Étterem, is located on the busy Széll Kálmán tér, just miles from the Margaret Bridge crossing over into Buda.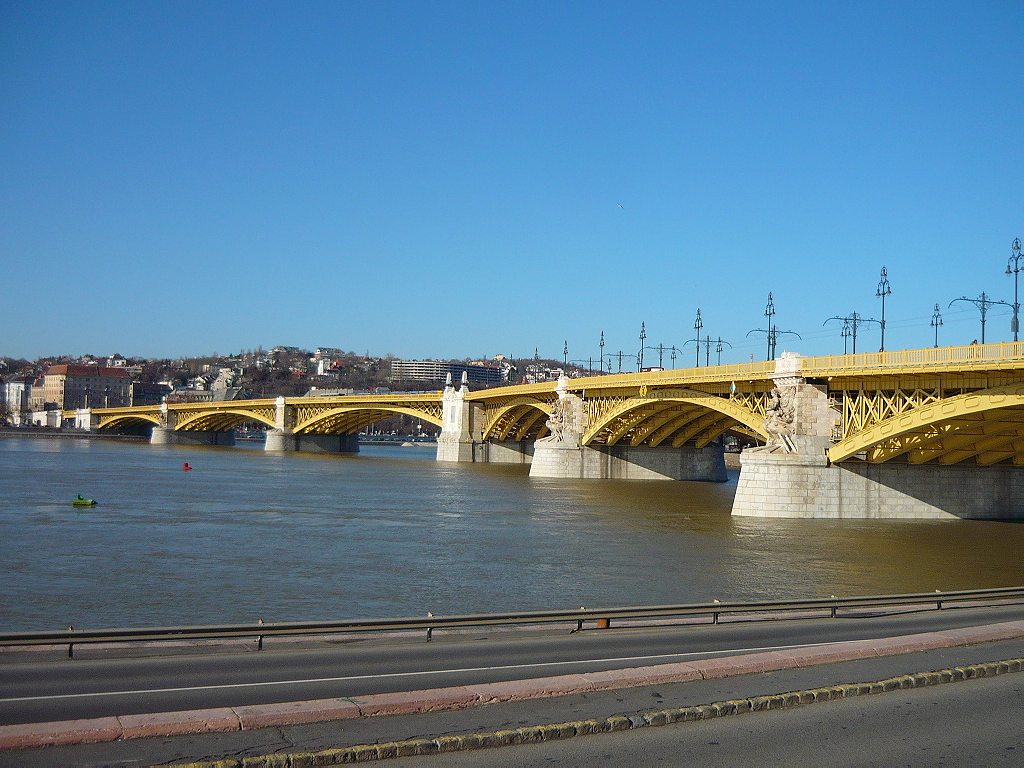 On the other side of the coin, the fast-food/take-out versions of the Kínai Étterems, the Kinai Gyorsétterem (or sometimes called Kinai Büfé or Kinai Gyors Büfé) are a similar yet vastly different beast. These joints are typically small, often with little or no seating area, with precooked food sitting in heated bain-maries waiting to be served on plastic plates or take-away containers. The classic Westernized Chinese dishes that can be found in low-end Chinese restaurants across the United States, Western Europe, and Australia—honey-glazed chicken, deep fried fish, fried rice, noodles stir-fried with peppers and cabbage, greens in oyster sauce—are all there, together with Chinese dishes specific to regions in China, depending on which one you go to. Some of them have Hungarian-influenced dishes, but only if you go during a certain time (lunchtime is your best bet). At one of the Kinai Büfés I visit in Lágymányos, there is a burger that has a pork and cabbage filling, bolstered with a paprika relish. Most are not as adventurous; I go to one with a paprika-seasoned egg soup that isn't unlike a typical dàn huā tang (egg drop soup). Call it Chinese goulash.
During mealtimes, the better-rated Gyorsétterems in the more bourgeois District VII and the up-and-coming District XI, have queues out the door, with Hungarians from various walks of life lining up for a cheap (a standard rice or noodle selection piled with two to three assorted dishes will only set you back 1000 forint at most) and tasty feed. A restaurant on the edge of the inner city gives out fortune cookies for free with every meal purchased, and mine uncovered a fortune that said "Jó, hogy meglátod az apró dolgokat is"—"It is good that you will see the tiny things."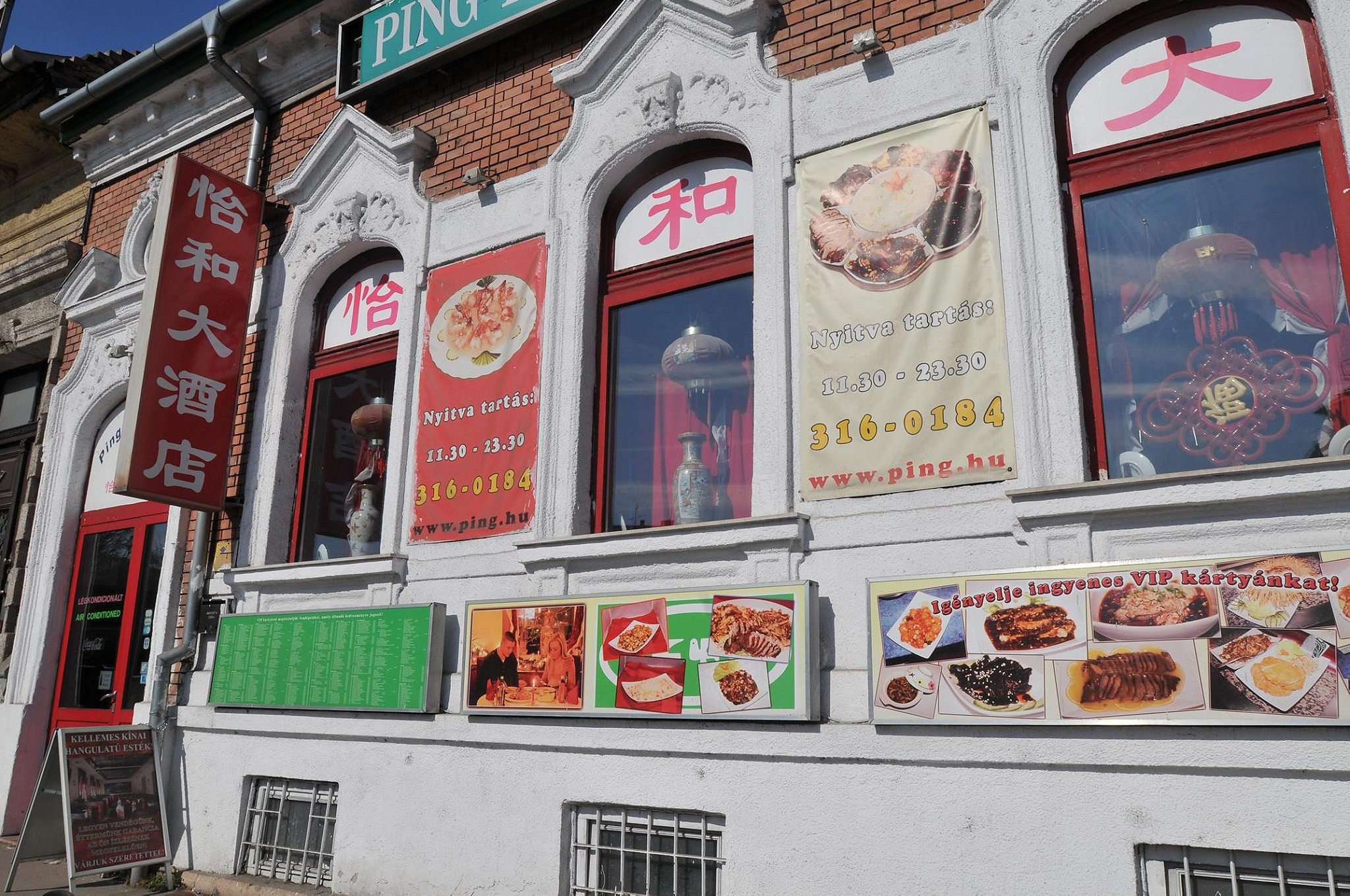 The history of Chinese food in Hungary is a curious one. Following the post-war communist takeover in 1947, the country was closed to both immigrants and emigrants, and even after borders were reopened the country has been hostile (or lukewarm, at best) to foreigners. The Aliens Act enacted in 1993 requires a foreigner to have lived and worked in Hungary for three years with a residence permit before they are able to obtain immigrant status.
In 2008, the Hungarian social science research organisation TÁRKI revealed one-third of the population to be xenophobic. Seven years later, in 2015, the European Commission for Racism and Intolerance (ECRI) found data to have been unchanged, with human rights workers believing the situation to have gotten worse. Immigration is still seen as bad and harmful to the fabric of Hungarian society, a residual effect from the Communist era.
As a result, the relationship between the Chinese and the Hungarians are fraught. Even though Hungary was the first European country to join China's Silk Road project, aimed at strengthening trade ties between the two regions, resentment towards Chinese nationals continue to fester unresolved. The TÁRKI data show the Chinese to be even more disliked than Russians and Arabs, only slightly more accepted than the Roma. Meanwhile, the state still has no assimilation strategy to speak of.
The result is a vicious cycle: Chinese migrants in Hungary mostly keep to themselves, and most don't speak Hungarian. In 2002, a Bank of China branch opened—a tell-tale sign that the Chinese community would rather not mix with the native populace.
Chinese food in wider Budapest society continues to thrive nonetheless. What initially started as a means to an end—to create local businesses and to feed homesick migrants and tourists in their home away from home—is now creeping into mainstream society. The oldest Chinese restaurant in Budapest, Hong Kong Restaurant (called Taiwan Étterem in Hungarian), opened its doors in 1990 and is one of the biggest in the city.
There are no official statistics on the total number of Chinese étterems and gyorsétterems in Hungary, but social media check-in apps like Foursquare and review sites like TripAdvisor list up to 90 eateries in Budapest alone, with some existing as far as District XVIII and XXII. When I ask my server, Jie, in a kinai büfé on District XI about the future popularity of Chinese food in Hungary, she chuckles and then asks me if I'm serious. "Ever heard of "Chinese stomach?" she says, referring to the Chinese expression that means when one sticks to or suddenly craves Chinese food as a result of being brought up on or exposed widely to it. "You're probably here because of it. I don't think you can contract Chinese stomach if you've never tried Chinese food before."
In other words, people don't generally develop a taste for Chinese food, regardless of quality, if they haven't had it before. But, I ask, couldn't Hungarians grow to love it? "I don't know. I feel like our cuisine is not for everyone," Jie says.
And there's the rub. The protectionism felt by some Chinese tends to feed into a migrant community's insularity, which can sometimes fuel a sense of distrust among a host country's natives. However, as evidenced from the check-ins seen on Foursquare, more and more Hungarians, especially the young, are trying Chinese food and liking it. Hungary's pursuit of greater trade ties with China, and China's funding of a railway line between Budapest and Belgrade (which also has a significant Chinese population), signals more integration to come.
The spring rolls I find at Barátságos Kínai Étterem in District XIII, deep-fried to the point that they almost look like rántott sajt (fried cheese croquette), is indicative of this trend. I'm reminded of what the waiter in the kínai étterem in District VII told me: the melding of cultures is happening, slowly but surely.