The geopolitical struggle between China and the Philippines has strangled Filipino fishermen's access to some of their richest fishing grounds
SAN SALVADOR ISLAND, Zambales, Philippines—
"Kaya pa, I can still do it," Rony Drio takes aim with his handmade speargun. A split second later, the sharp end pierces the wooden target set against a mango tree outside his home on the northern Philippine island of San Salvador.
Drio, 56, has been spearfishing since he was a teenager and, like most men in San Salvador, is an expert marksman with the speargun, a classic fishing tool of the Philippines. He can still dive up to 15 meters—holding his breath for nearly eight minutes at a time—as he hunts grouper, red snapper, and mackerel.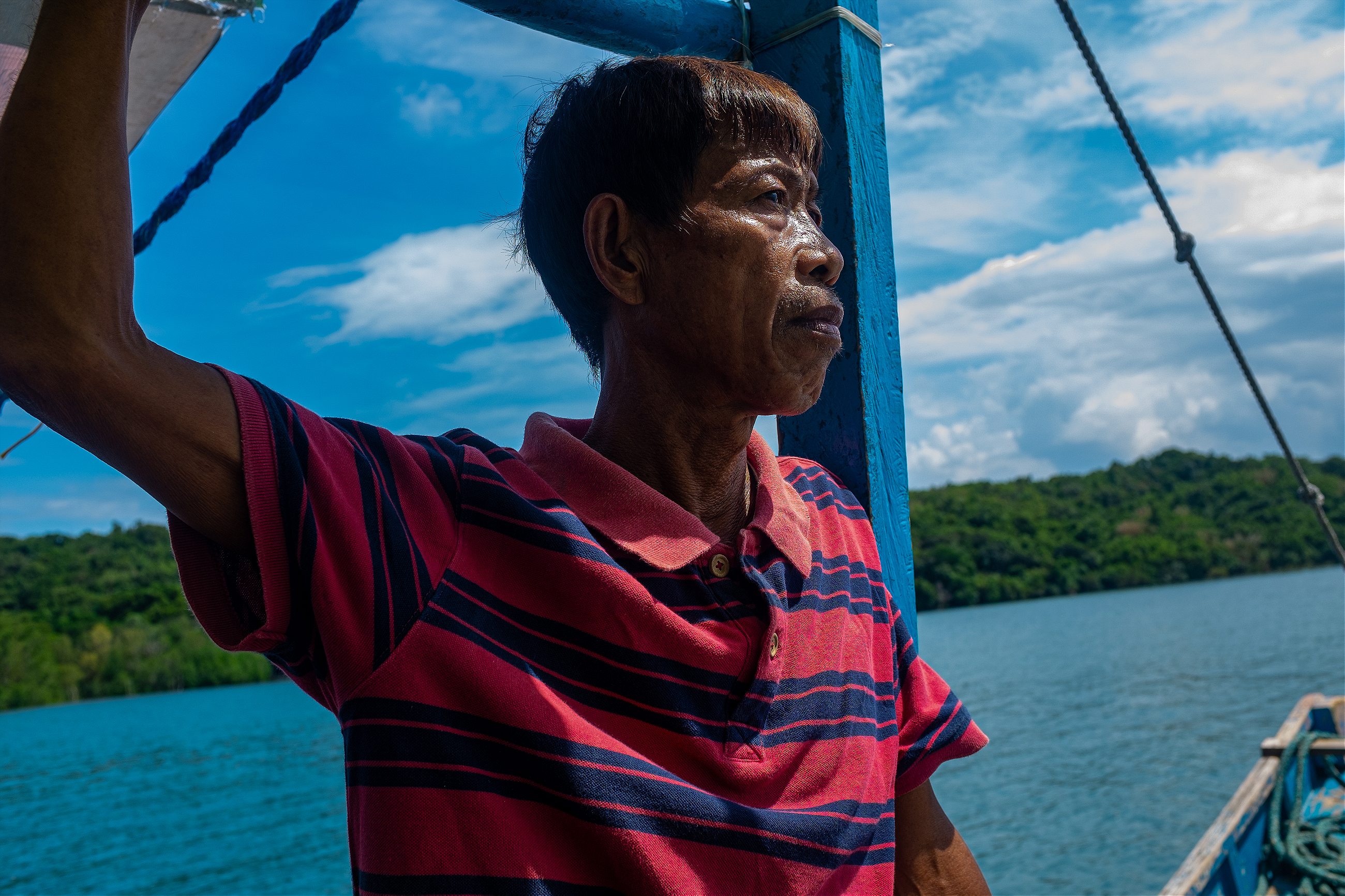 So no, it's not age or infirmity that is threatening his livelihood as a fisherman. It's geopolitics. For Drio, a coral atoll called Bajo de Masinloc, in the West Philippine Sea about 140 miles offshore from San Salvador—is a key fishery that has sustained his community for generations. To the rest of the world, that area is known as Scarborough Shoal: a clutch of rocks that has become a frontline of naval conflict with China. It's a flashpoint that menaces relations between the two Asian countries and epitomizes Beijing's rough treatment of smaller neighbors it says are friends.
From San Salvador, it can take up to 18 hours in small fishing boats—in good weather—to reach Scarborough Shoal. The triangle-shaped ring of reefs around a vast lagoon has long provided sanctuary to storm-battered ships and food for San Salvador. Fishing is the primary source of income for the more than 500 households on the idyllic island of San Salvador, where ramshackle bungalows nose towards white sandy beaches and only the occasional day-tripping tourist visits its shallow coral reefs.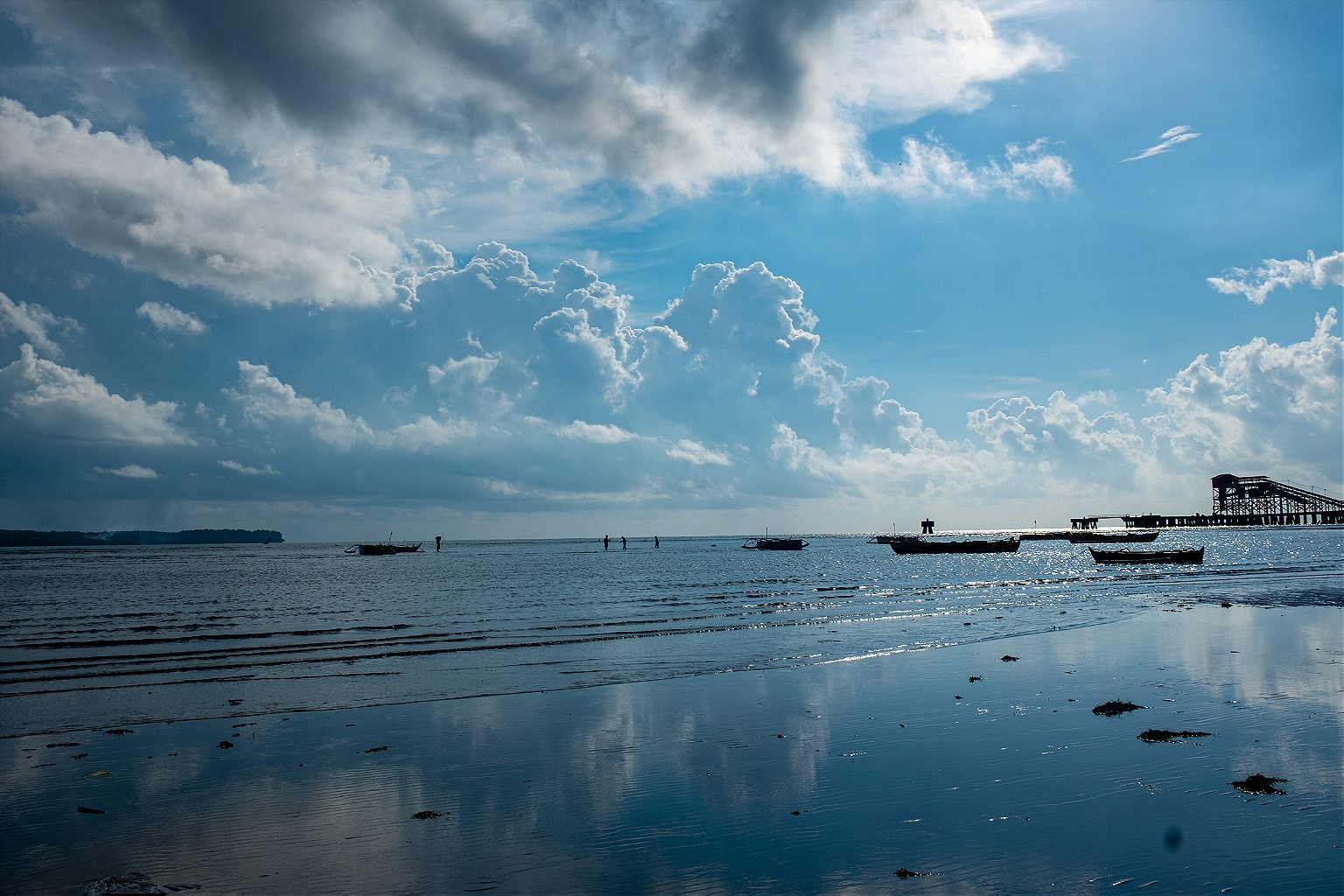 The Scarborough Shoal, named after a British ship that grounded on the atoll nearly three centuries ago, lies within the exclusive economic zone of the Philippines. Yet to Beijing, the shoal is the strategic center of the South China Sea and in the heart of shipping lanes crucial to China's multi-trillion-dollar maritime trade. There are also substantial untapped oil and gas reserves under the seafloor there. Over the past decade, China has intensified its claim to "historic rights" to disputed waters, deploying naval and fishing vessels in the region that block Filipino fishermen from accessing the shoal.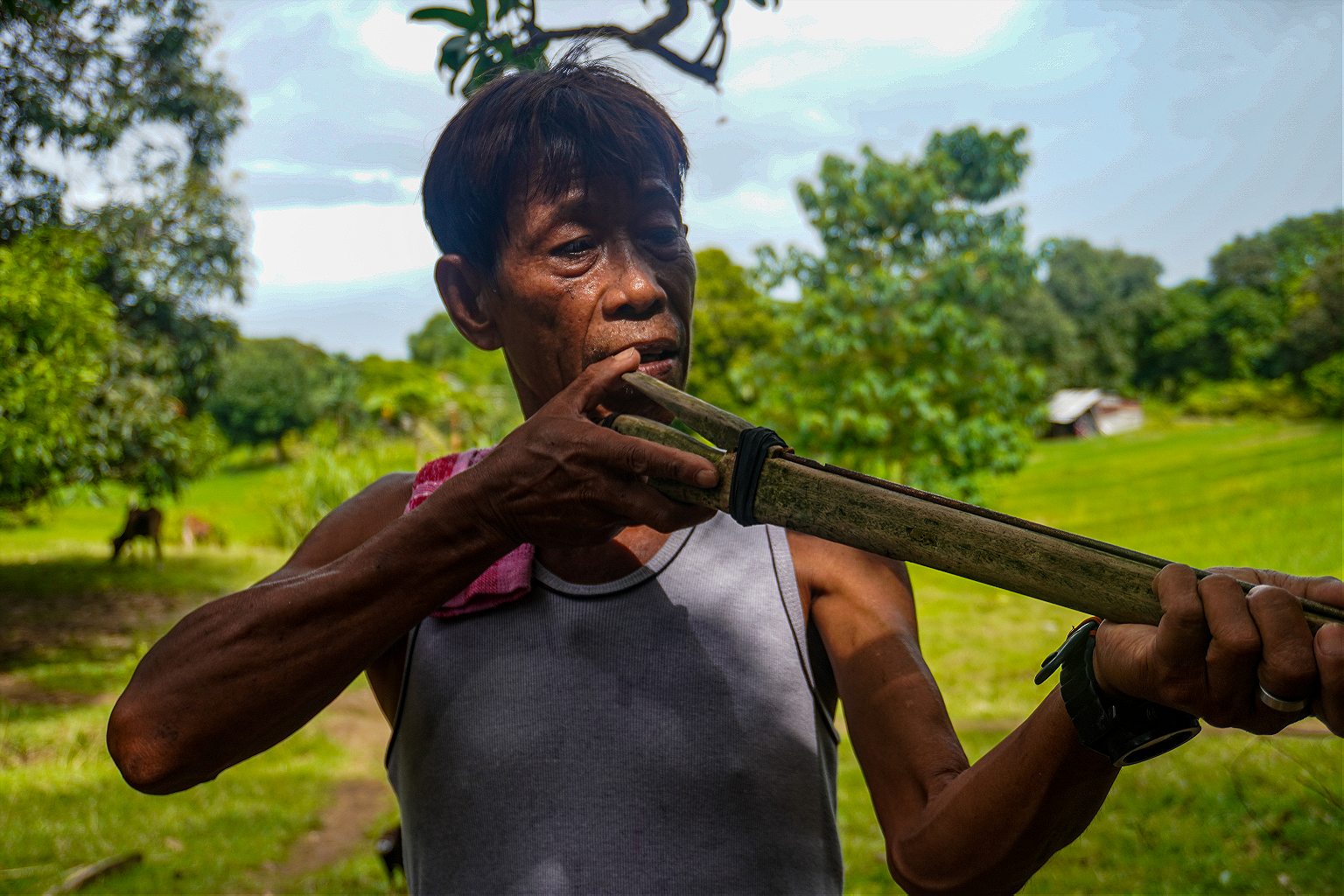 Beijing refuses to acknowledge the validity of a 2016 Arbitral Tribunal ruling that favored the rights of Filipinos to fish the waters. Yet an official international ruling on sovereignty has never been made, leaving access to the waters to the whims of the Chinese coastguard patrols. On rare occasions, the fishermen are allowed in; usually they are not.
It's hard and it hurts. What belongs to us, we cannot go to, we cannot enter
"It's hard and it hurts. What belongs to us, we cannot go to, we cannot enter," Drio says.
He cites a 2012 stand-off between the Philippine Navy and Chinese surveillance ships as the turning point into an unpredictable and increasingly hostile era in the Scarborough Shoal's history. "Before the stand-off, we were still OK with the Chinese surveillance," he says.
But after 2012, the "white boats" of the Chinese coastguard arrived, blocking access to the fishermen. "They were armed and had so many speedboats. Their boats are big and strong, if the ships of the Chinese coastguards collide with us, our boats will be destroyed."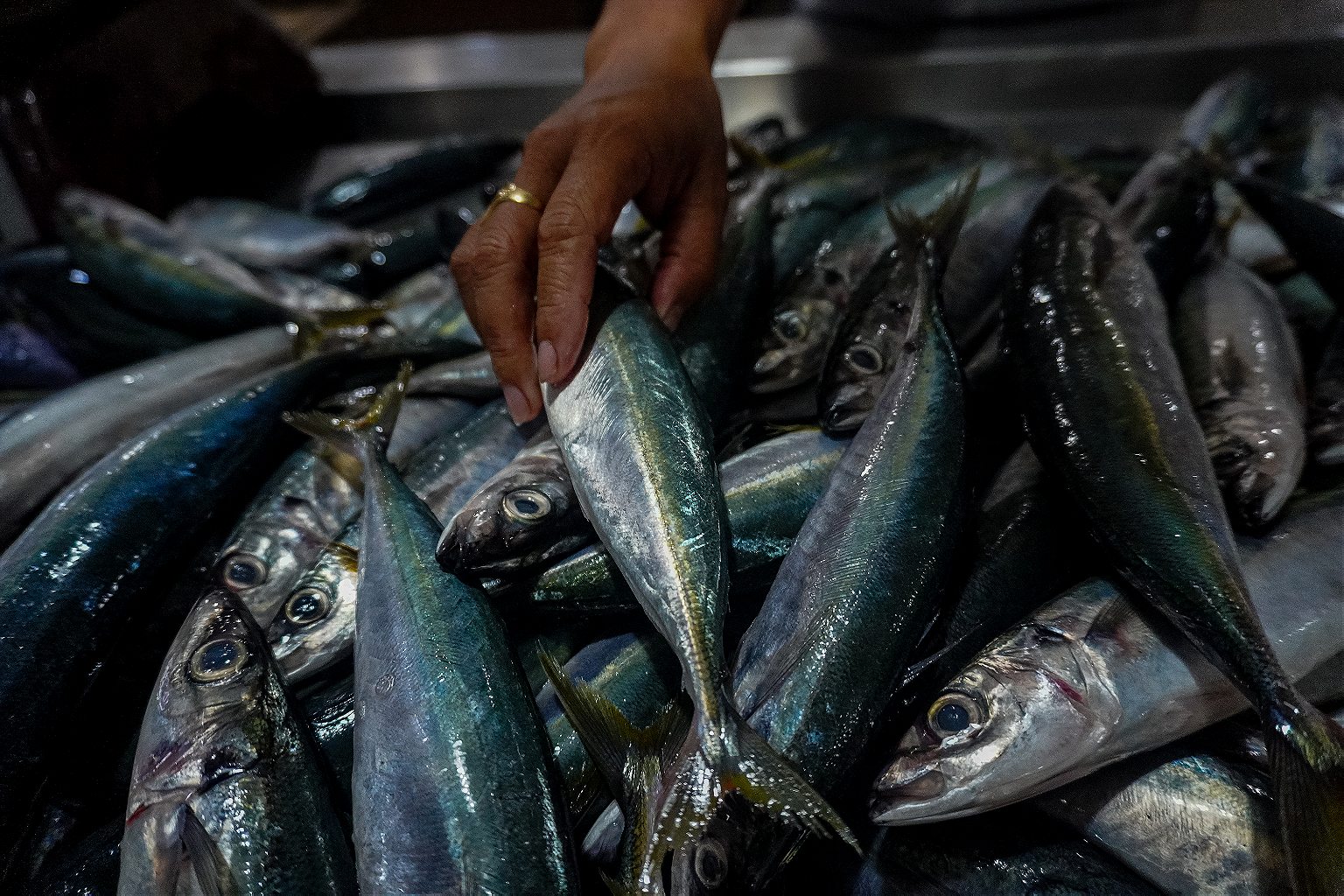 Barriers to fishing
Still, Drio and his fishing partner, Job Ermita (nicknamed Jay-ar), continue to spearfish in the waters of the Scarborough Shoal, although these days he must help his closest friend who lost part of his hearing in a diving accident. 
"Even from a distance, when Jay-ar sees a white boat, he is restless, he can't concentrate on earning a living. 'They're here again,' he'll say," Drio explains. "We are always being harassed." 
Their group of fishermen has captured numerous occasions of intimidation on mobile phone cameras, but the Philippine Coast Guard in their area has proved powerless to act, despite the mounting evidence.
In 2018, Drio's son Jurry, and two other fishermen were invited to the presidential Malacañang Palace in Manila to brief the press about the harassment they had experienced at the hands of the Chinese coastguard while fishing in Scarborough Shoal, alleging their catch was seized. The presidential spokesperson at the time, Harry Roque, said his government had raised the issue with the Chinese embassy. But the situation has gotten worse since then.
Even from a distance, when Jay-ar sees a white boat, he is restless, he can't concentrate on earning a living. 'They're here again,' he'll say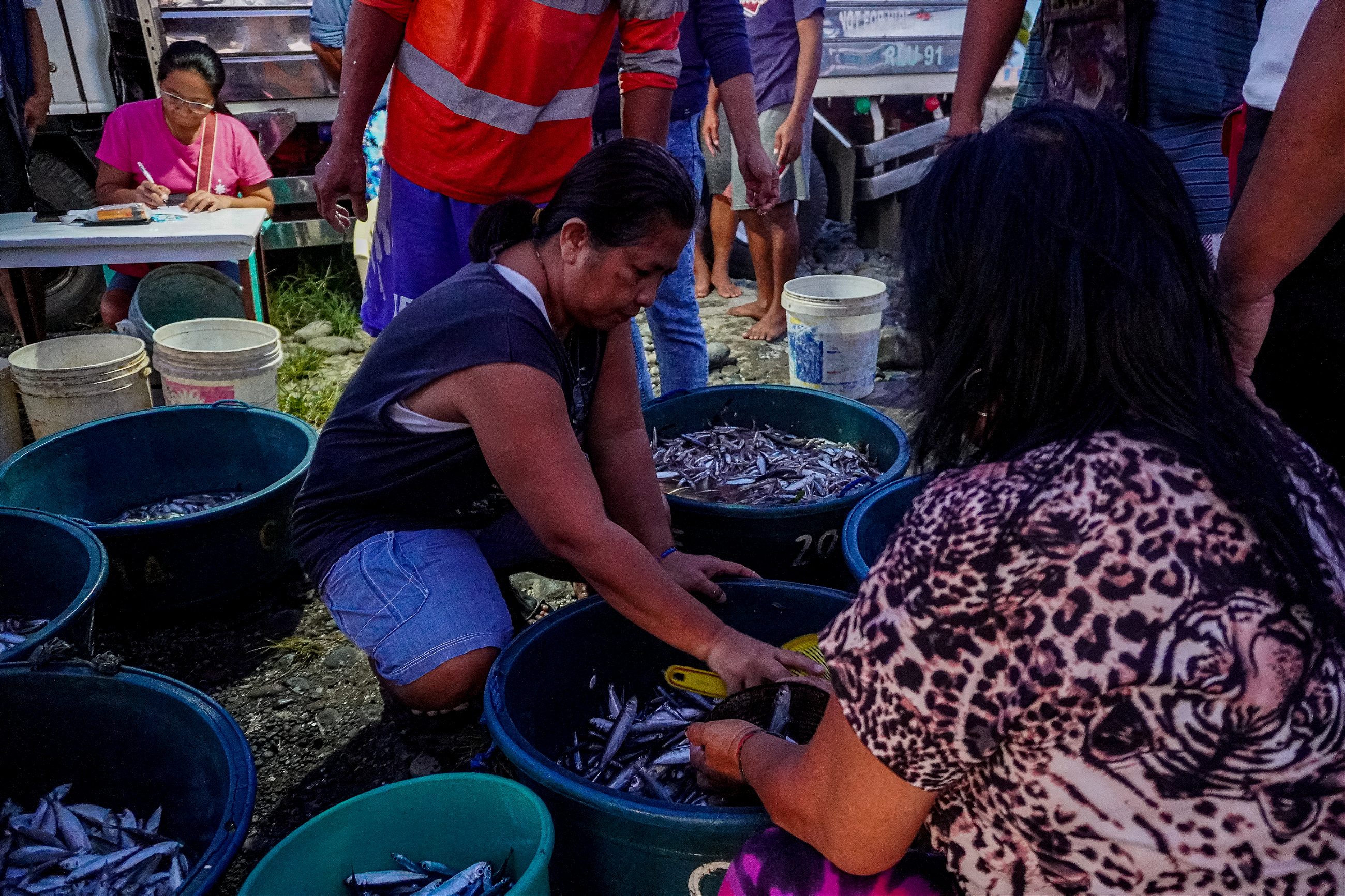 In August of this year, the Philippine Coast Guard said a Chinese vessel used a water cannon "to block, harass and interfere" with their resupply boats at another flashpoint in the Second Thomas Shoal in Palawan province. 
The United States warned at the time about the spreading conflict. The Philippines is just one of a handful of countries in the region—including Vietnam, Brunei, Malaysia, Indonesia, and Taiwan—which have overlapping claims to the South China Sea. Then, on September 22, 2023, fishermen discovered a 300-meter-long floating barrier, anchored by metal chains, that the Chinese coastguard had installed on the southeast side of the Scarborough Shoal, preventing Philippine fishing boats from entering the area. 
Images of the sea stand-off were shared on social media, showing Filipino fishermen goading the Chinese vessels, playing to nationalist sentiment at home.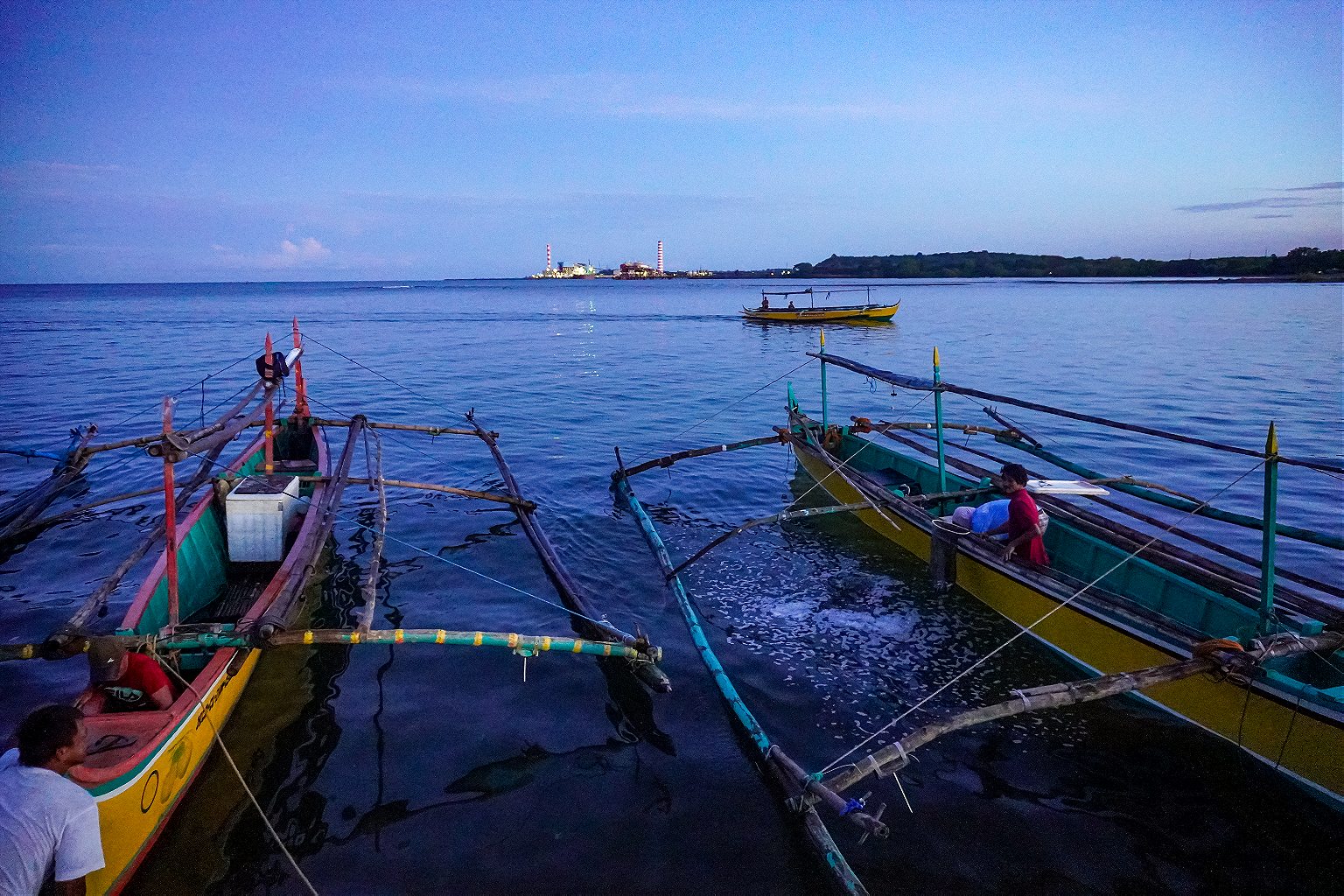 As tensions rose, Chinese coastguard vessels sent out radio warnings that the presence of Philippine vessels "violated international and domestic laws of the People's Republic of China".
Three days later, in a "special operation" sanctioned by President Ferdinand Marcos Jr., a Coast Guard diver disguised as a fisherman, armed with a snorkel and knife, cut a section of the barrier rope underwater and recovered the anchor.
The act of defiance prompted Chinese Foreign Ministry spokesman Wang Wenbin to warn the Philippines "not to provoke or stir up trouble". Marcos Jr. vowed to defend his country's maritime territory and fishermen. "We're not looking for trouble," he said on September 29. "We don't want to engage in a heated argument, but we're firm in our defense of Philippine territory."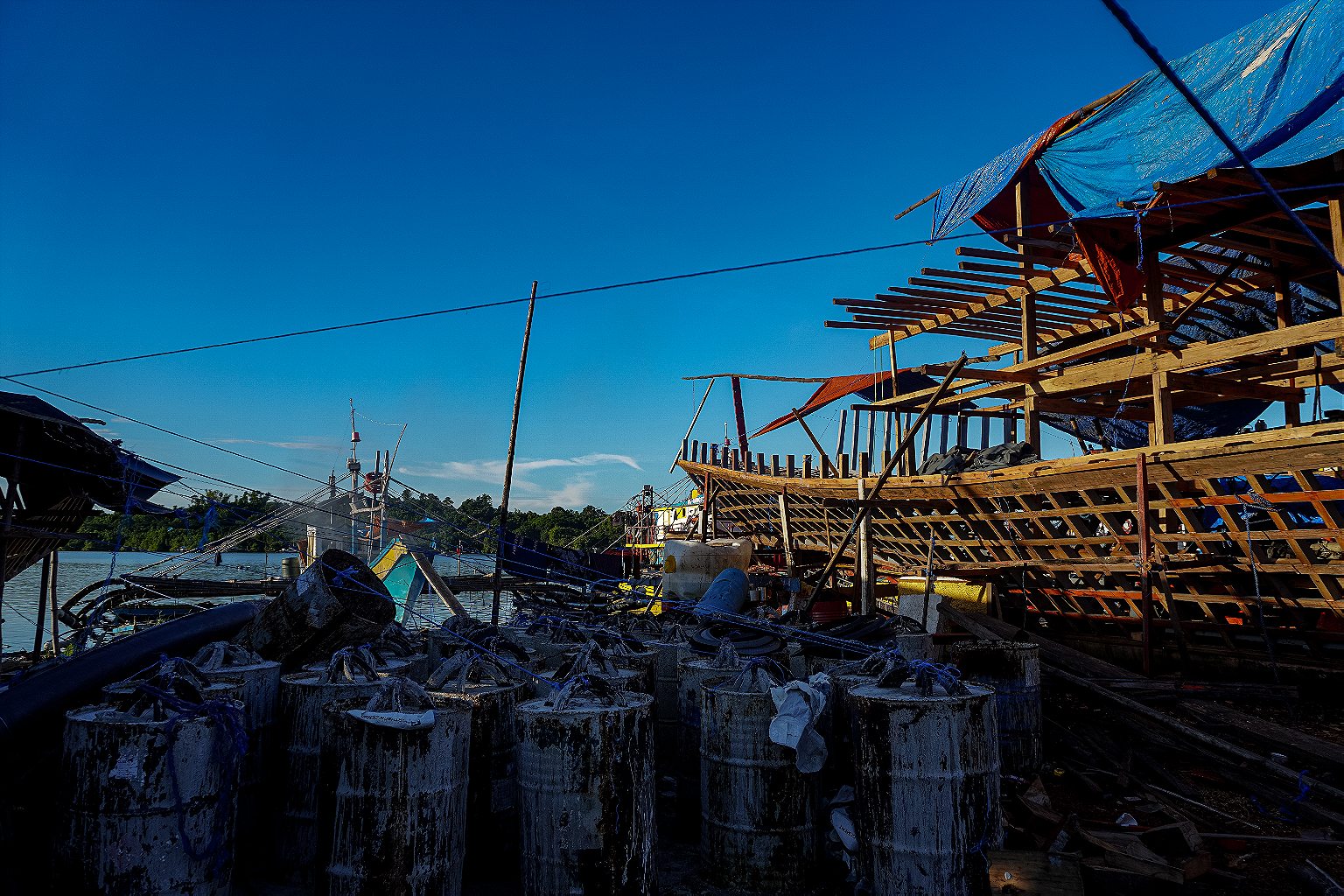 Filipino fishermen caught 164 tons of fish on the day the Philippine Coast Guard cut off the barrier, Marcos Jr. added. "That's what our fishermen lose, so there should be no barrier there."
Standing up to China may win Marcos Jr. admiration back home, but his coast guard is ill-equipped to truly take on China's naval might, not to mention the economic clout of Beijing, which holds a $20 billion USD trade surplus over Manila.
We don't want to engage in a heated argument, but we're firm in our defense of Philippine territory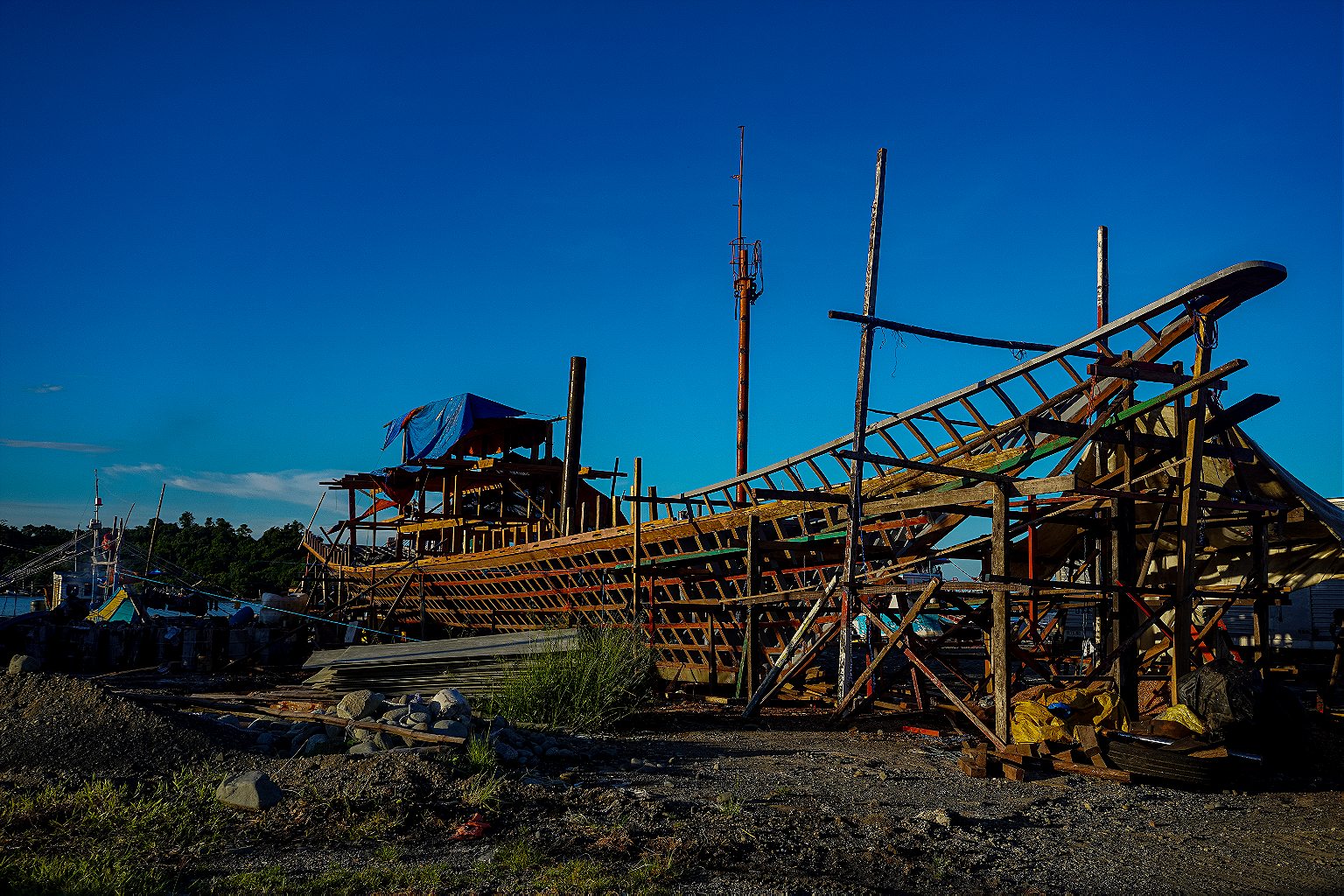 Under the Marcos Jr. administration, Washington has strengthened its ties with Manila. In May, it doubled down on a 1951 Mutual Defense Treaty, which could cover the South China Sea and act as a deterrent should China choose to respond with its military.
In August, US Defense Secretary Lloyd Austin reiterated that the defense treaty "extends to Philippine public vessels, aircraft, and armed forces, including its Coast Guard in the Pacific and South China Sea". The Philippines has since promised to deploy more vessels to patrol and protect its fishermen. Just three days ago on October 22, a Chinese vessel bumped a Coast Guard resupply ship in what the Philippine government called "dangerous blocking maneuvers" at the Second Thomas Shoal. 
But Beijing continues to lay extensive claims throughout the entire South China Sea, expanding its territory with a new map, military outposts, artificial islands, and deployed vessels in contested seas. They sum it all up with what is called the nine-dash-line: nine curved dashes on a map drawn by China that encompass a huge amount of the South China Sea.
'No more trouble'
The cost of geopolitical squabbles is being counted out in the nets of Drio and his fellow fishermen, with income from the seas dropping by half in recent years. In his village, access to education and state services is weak, leaving the younger generation with a limited future as fishing becomes increasingly perilous.
The Philippine Bureau of Fisheries and Aquatic Resources provided the fishermen with new boats to help improve their situation. But it was an ineffective gesture: the boats were commissioned without consulting the fishermen, and their design made them incapable of hauling the 50 blocks of ice needed for fishing the shoals. So, the new boats have idled on the shores of San Salvador for more than a year.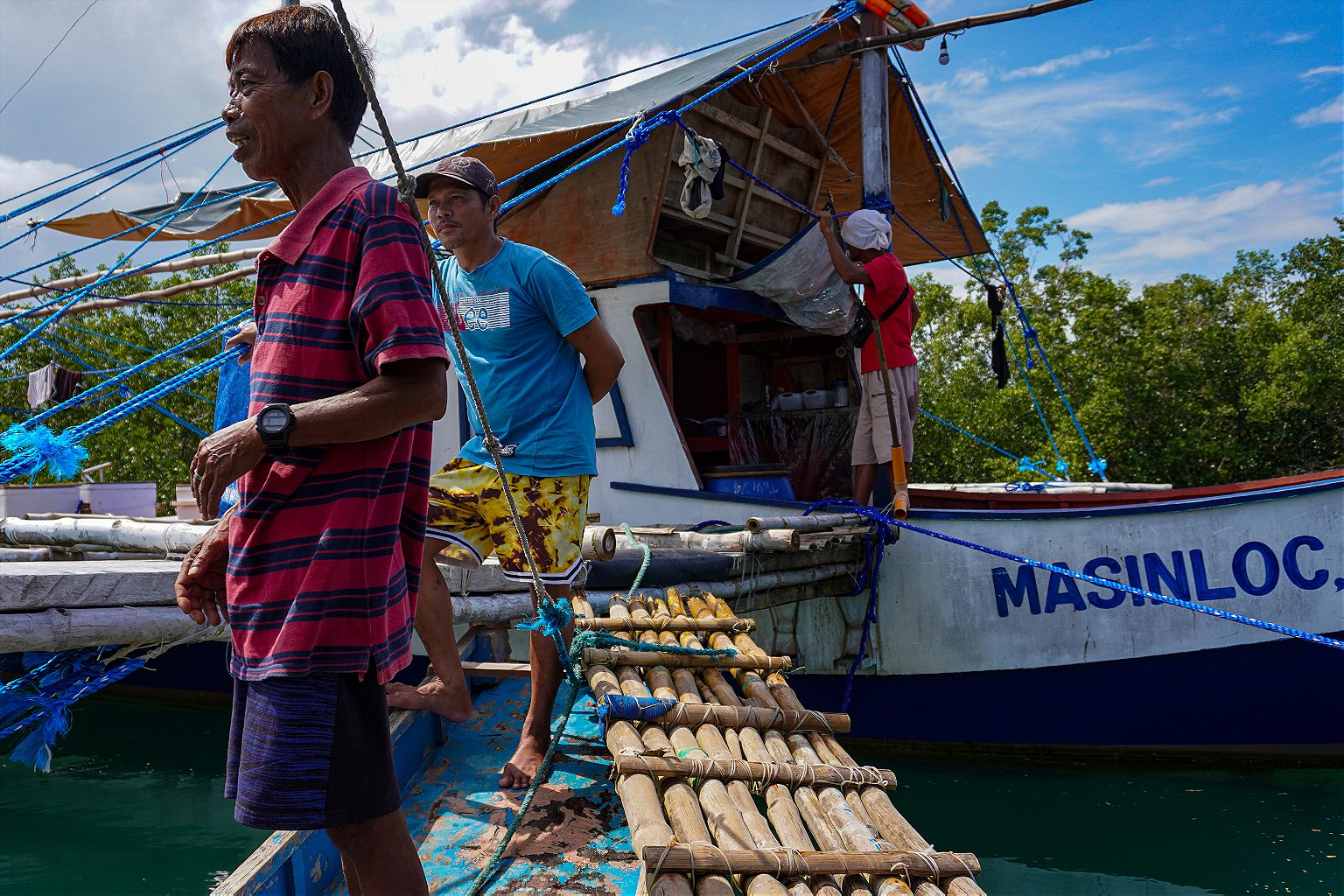 Rony's last trip to the shoal was in June, and he now wonders if he will live long enough to ever see an amicable agreement between the two countries over who has access to its abundant seas.
"If this is how it's going to be … if [the Chinese] can fish, we should also be allowed to fish without bothering each other," Drio says. "That's what I thought of. No more trouble. I just hope this can be resolved peacefully."
No more trouble. I just hope this can be resolved peacefully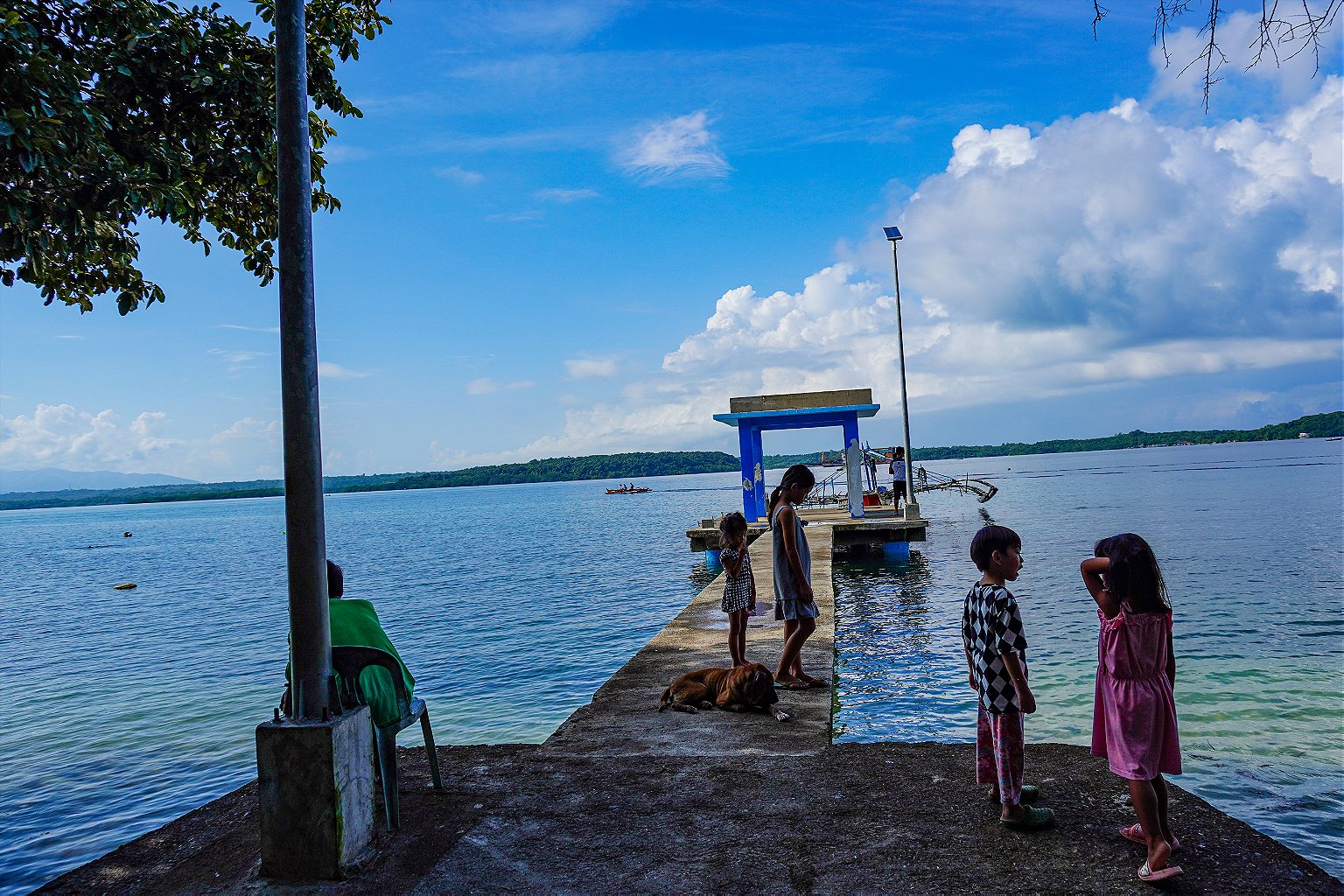 Click here to watch Shirin Bhandari's video report on the struggles of Rony Drio and other Filipino fishermen affected by the confrontation between China and the Philippines.
Reporting for that video and this feature was supported by the Pulitzer Center on Crisis Reporting and published in partnership with the South China Morning Post.