The British-born Sichuan savant has a new cookbook out on Shanghainese cuisine. So R&K's Cara Parks thoughtlessly makes her eat more soup dumplings in New York.
About sixty seconds before Fuchsia Dunlop walks into the restaurant, it occurs to me that inviting someone who has just spent years researching Shanghainese food to eat the same cuisine in New York is a bit cruel. How many plates of xiaolongbao—the steamed buns filled with meat and a hit of hot broth that have become ubiquitous in New York—must this poor woman have been death-marched through by too-cute journalists?
But before I can start calling around for the nearest pintxos place, Dunlop is walking into Joe's Shanghai in Manhattan's Chinatown. Shortly thereafter, a waiter thuds down a bamboo steamer full of the restaurant's signature soup dumplings.
Dunlop made her name writing about Sichuanese food, the fiery cuisine of China's southwest. In the early 1990s, she fell hard for the complex flavors of the region: the numbing heat of the Sichuan peppercorn, the interplay of sweet and sour, the fresh ingredients spiked with pickled vegetables. Eventually, she became the first foreigner to study full-time at the Sichuan Institute of Higher Cuisine.
After more than a decade of focusing relentlessly on this food, however, Dunlop felt herself growing tired. "I got really fed up with China and I was thinking of giving it all up," she tells me.
Pausing, Dunlop rattles off a few menu items to our server in fluent Mandarin, selecting dishes typical of the Jiangnan—or "south of the river"—region, which includes Shanghai as well as other culinary centers less well known in the West, including the provincial capital, Hangzhou. The title of her new book, Land of Fish and Rice, is a reference to this area, which reinvigorated Dunlop's interest in Chinese gastronomical traditions. "I found my muse again in Hangzhou," she says. "In China, the serious gourmet types regard the food of this region as being sort of elevated," she says. "A friend of mine in North China who's a very excellent food writer, he said to me a while ago, you can't really consider yourself a serious gourmet if you go on insisting that Sichuanese is the best cuisine," she says with a laugh.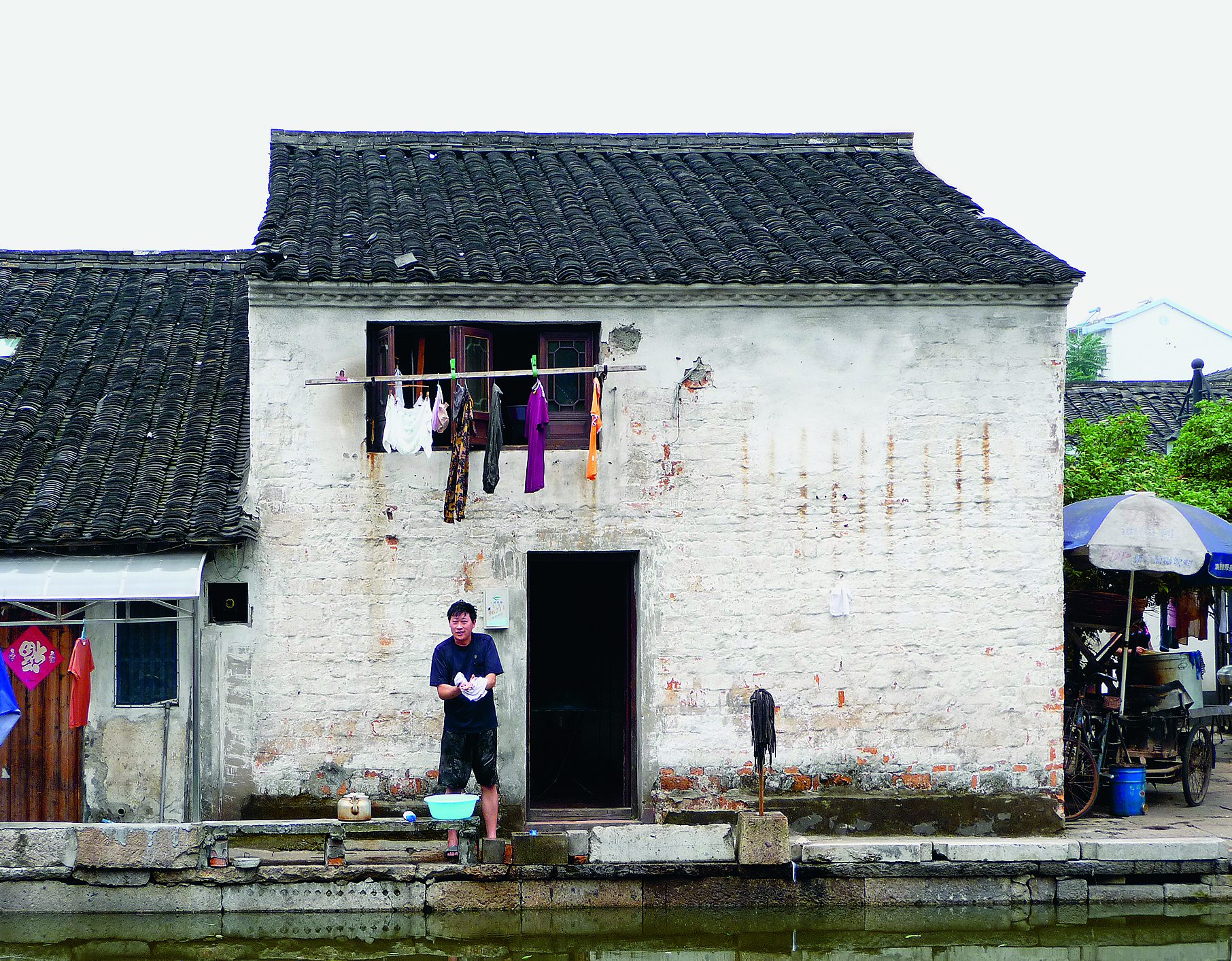 Food begins to arrive quickly, beginning with a bowl of slivered eels with yellow chives. Yellow chives, Dunlop explains, are grown in the dark to give them a more delicate, fragrant aspect than typical green chives. The eel, cut into tender savory matchsticks, is finished with hot oil and the chives. Next, a bowl of thinly sliced tofu skin, looking a bit like wide ribbons of linguini, appears, dotted with minced pork, bright green soybeans, and a mildly sour pickled vegetable that Dunlop tells me is snow vegetable, a common addition in Shanghainese cooking.
"I think of Sichuanese as being jazz and this being classical," she says as we eat. A plate of red-braised pork studded with bundles of intricately wrapped tofu skin appears, the rich sauce—made from soy sauce, rice wine, and sugar—covering unctuous pieces of pork belly. There is none of the snap and sizzle of Sichuan cooking, but there is a depth of flavor and a balance to the dishes that pleases in its own way.
Dunlop was headed back to Sichuan when chance took her to Hangzhou instead. She was leading a tour group when an earthquake hit Sichuan and the group had to quickly re-route. A friend suggested they visit Dragon Well Manor, a restaurant also running an organic farm. "That lunch was a total revelation and it was immediately obvious that they were doing something exceptional there," she says. She wrote about the restaurant for the New Yorker in 2008 and has been visiting ever since.
"In the West, you take it for granted that when you go to a high-end restaurant, that you'll have really exquisite cooking technique married with the finest produce," Dunlop says. "And in China, that's very difficult." Pollution, fractured supply chains, and the disruptiveness of China's twentieth-century history have made it rare to find fresh rural ingredients combined with urban culinary know-how. Restaurateur Dai Jianjun, who runs Dragon Well Manor, is seeking to preserve a sustainable, local food culture for the next generation of Chinese chefs and eaters, much as New York's Stone Barns does in the U.S. She describes a recent meal she ate at Dragon Well that included tiny river crabs, their leg meat cooked with soy sauce and served in a spoon, while the meat from the body was sautéed with ginger and served in the fragile shell. The description alone makes me mildly dissatisfied with every meal I've had recently.
"To understand the cuisine, it helps to understand the landscape it comes from and the rural culture in China," says Dunlop. "Particularly in this region, where part of cultural gastronomy is a yearning for getting close to nature, yearning for idealized rural life, so it's very much part of it." For the book, she focused on "getting beyond eating in restaurants and getting out there and meeting people and eating in farm houses and going fishing and stuff. It's part of getting under the skin of it."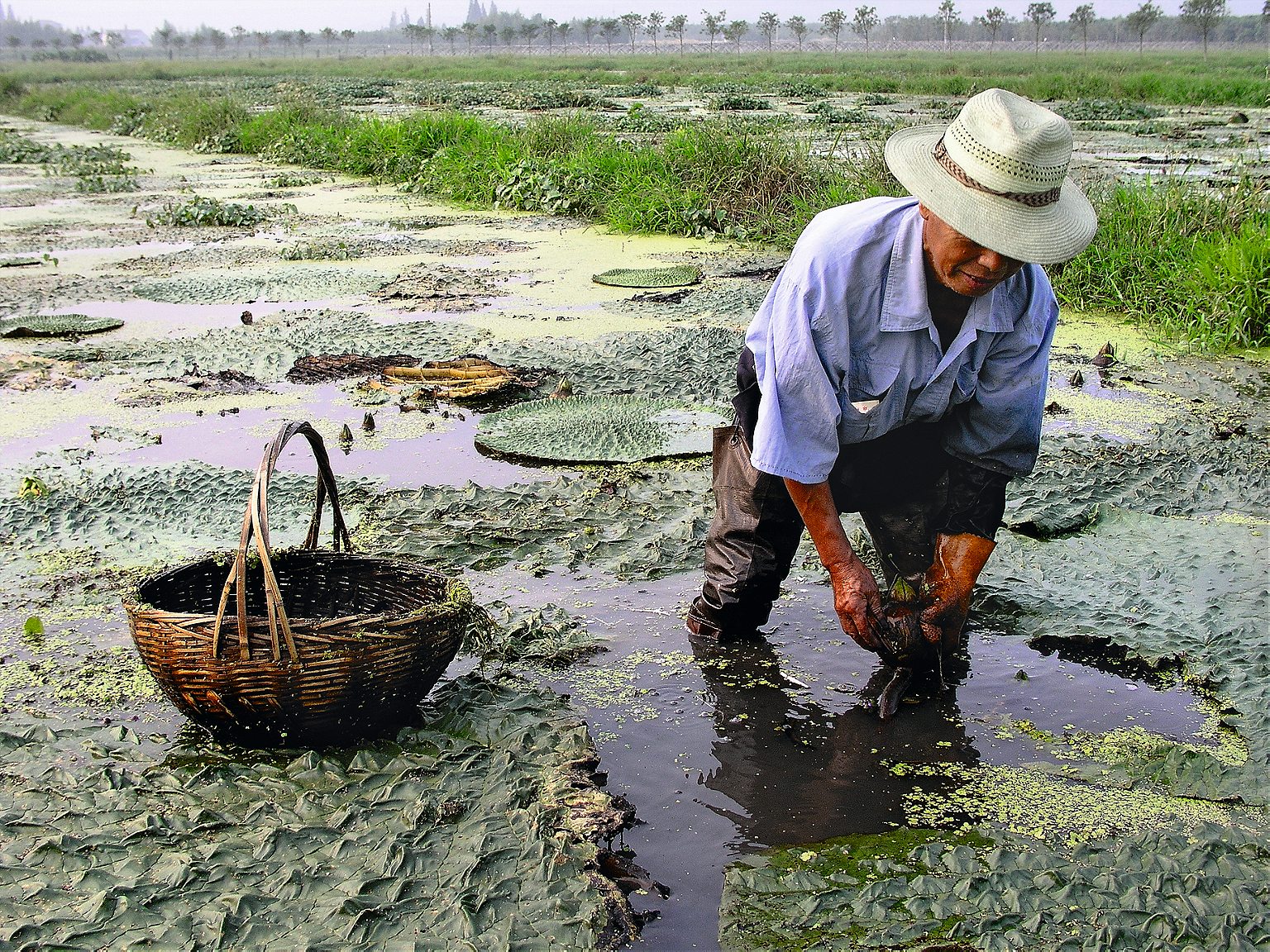 The food at Joe's is delicious even if it's hardly of the caliber Dunlop is describing. The slivered eel is a highlight; this region's cuisine is known for drawing from the water, from water vegetables to eel to river fish. Dunlop is particularly glad to see the dish on the menu. Although London has become a food destination over the last decade while British chefs (and British food writers, including Dunlop) have seen their stars rise, she says it is still a work in progress to get high-quality, regional Chinese cooking there. Surveying our crowded table, she says, "Yeah, you have none of this in London."
When Dunlop first tried to publish her book on Sichuan cooking, publishers balked at the idea of such a specific deep-dive into one regional cuisine; her proposal was rejected six times before she found someone willing to take a risk on what were then considered highly exotic flavors. "I wanted to say, Sichuan is the size of France; it's one of the world's great cuisines. But at that point, people couldn't see beyond 'China' and weren't interested," says Dunlop. Today, she says, the mindset has changed rapidly; the view of Chinese food in London (as in New York and other metropolises) has shifted from mostly "Anglo-Cantonese food" with a reputation as "cheap and junky" to a more nuanced view, including diverse regional options and upscale dining. Dunlop consults for the restaurant Bar Shu in London, a tonier option for Sichuan food, and has witnessed the growing interest in localized Chinese eating. "We're never ever going to get the full range, you really have to go to China to experience it, but it's getting better and better," she says. "The rise of China and China's growing confidence on the international stage means that there's more respect for Chinese culture than there used to be."
It's a pattern that has been repeated with cuisines from around the world as a nation's fortunes rise and fall. "We see a more fine-grained, nuanced culture if it is richer and powerful than if it is poor," Krishnendu Ray, an associate professor of food studies at New York University and the author of the recent book The Ethnic Restaurateur, told The Atlantic this year. "If you pay attention to any culture," Ray says, "you will find beautiful things in it, things to value, things to respect, things that are prestigious."
Chinese people eat these things because they really, really enjoy them
This is very similar to how Dunlop describes her approach to teaching eaters unfamiliar with Chinese gastronomy to appreciate, rather than tolerate, its differences from other palates. "Chinese people eat these things because they really, really enjoy them. So first of all, you have to think 'there is pleasure to be had in these things'." She describes focusing on what a new texture actually feels like in the mouth rather than rejecting it outright as too slimy, too tough, too alien.
One of the advantages of working as someone who is both intimately familiar with Chinese gastronomy but also came to the cuisine as an outsider is that she is able to navigate between the two palates. On many occasions, she says, when ordering for the Western tour groups she leads in China, waiters try to dissuade her from ordering certain dishes, saying that Westerners will not enjoy them. As someone who has made her own way from grudging tolerance to tentative acceptance to full-on enthusiast, she wants to help others navigate the more challenging distances between different palates. This mission pushes her to adapt a more journalistic bent even when writing cookbooks, including stories about the places, people, reasoning, and culinary heritage of the different dishes that make these dishes more approachable to a Western reader in particular. "I'm not Chinese, so what I have to offer is really, to do my best to collect what I find in China, as accurately and honestly as I can," she says.
Our talk turns to cleavers, the omnipresent Chinese kitchen cutlery of choice. Dunlop promises to give me a lesson on how to better wield the one I picked up a few years ago while traveling. I mention this only so as to have witnesses.
Outside the restaurant a line has formed, people waiting impatiently for a seat at Joe's, even on a chilly Monday night. As we are gathering our things to leave, I apologize for my choice of venue, but she waves me off in a way only a charming Brit can pull off convincingly. She tells me that she was, however, disappointed when her first visit to the U.S. coincided with her first book tour. Everyone she met invited her to a Sichuan feast, but she wanted to eat good old American diner food. But many years and trips later, the exoticism has worn off. "Now, I've had burgers. I've had pancakes with maple syrup," she laughs.