R&K Insider: Masarap Manila and the Leisure Blight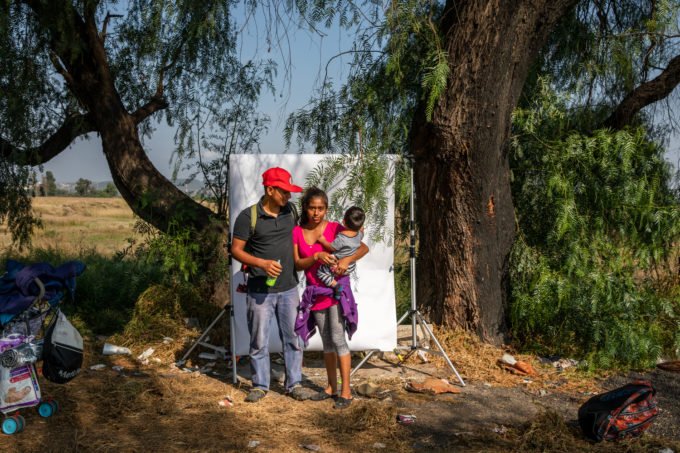 This week on R&K, a delicious guide to Manila, portraits from the migrant trail in Mexico, and bleisure and bananas with Francis Lam in Thailand.
Happy Holi! Yesterday marked our first step into a very temperamental spring. As usual, R&K has some great stories that you shouldn't miss.
Photographer Brett Gundlock came to R&K's DUMBO office to share stories from the migrant trail in Mexico. With a portable photo studio and a team of two, Gundlock followed the caravan north for six days. His portraits highlight the strength of those who have left their home to make the journey north for a better life.
Also, Manila native Shirin Bhandari guides us through the masarap (tasty) chaos and many cultural influences of her hometown. Some pro tips: catch a Jeepney, avoid the monsoon, and BYOW (Bring Your Own Wi-Fi.) Pad your beers with a plate piled high with sisig (fatty pig's head finely chopped and fried to a crisp with onions, chilis, and calamansi). And don't forget to take home a multi-purpose bottle of local rum.
More on rum: R&K's Emily Marinoff interviewed Brooklyn spirits expert Shannon Mustipher on tiki culture for a culturally conscious generation and engaging with Crown Heights' Caribbean community by sourcing rum from island countries.
On The Trip podcast, we ended our Thailand series with chef, author, and "bleisure" expert Francis Lam, host of The Splendid Table. Over hot locally-sourced coffee, Lam muses about his first-ever trip to Thailand, the complexities of the debate about culinary "authenticity," and deep-fried marinated tofu and pork sandwiches. Listen to the episode on Apple Podcasts, Spotify, Radio Public, or Stitcher. For quotable quips on bleisure and bananas, check out The Trip's shiny new Instagram.
Finally, the Roads & Kingdoms team sends its deepest condolences to everyone affected by the mass shooting in Christchurch, New Zealand. Love and light.
See you next week.
—Irene