R&K Insider: Yangon Calling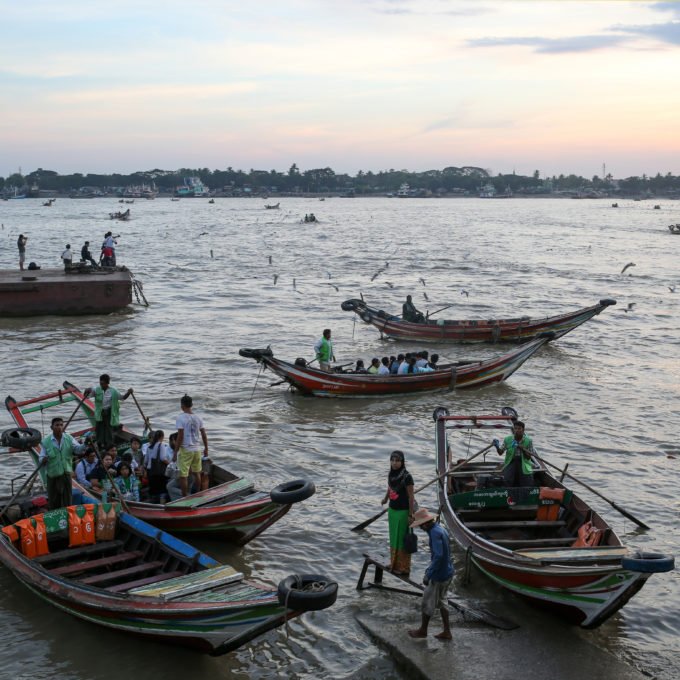 This week on R&K, what to know before you go to Yangon, a lobster feast (and a herb bath) in Brazil, and talking borderless cuisine with Naomi Duguid.
It's Thursday, in a week that was equal parts confusing and horrifying, thanks to the UK parliament voting itself into anarchy over Brexit and this footage of Mitt Romney blowing out his birthday Twinkie-cake candles individually.
Moving on. This week, we published an insider's guide to Yangon, Myanmar's largest city and its cultural and spiritual center. Yangon-based multimedia journalist Victoria Milko, who has spent several years shooting and reporting in Myanmar, shares with us her finest wisdom: where to enjoy hot tea, cold beer, the best time to visit the showcase pagodas, where to get a custom-made suit—and how to make sure your cash goes to local businesses and people.
Spanish author and food writer Pau Arenós wrote about a feast in the Tereré quilombo—a community once built by former slaves—in the northeast Brazilian state of Bahía. Two chefs hope that showcasing the area's local staples, manioc and palm oil, will generate income for the residents. Many meals in Bahía are related to the Afro-Brazilian religion, Candomblé, whose adherents worship divine entities known as orixás. Arenós attends a campfire banquet that celebrates both local ingredients and the local faith. Painstakingly extracted manioc flour is transformed into cakes dusted with coconut; palm oil seasons the crabs; there are mounds of fresh lobster and a fish stew. Before they eat, they must ask permission from the local orixá, a priestess presides over the meal, and a ritual herbal bath rounds it off ("three buckets of water on a naked body").
R&K's Leo Schwartz interviewed photojournalist Gary Coronado, who spent over a year documenting killings related to the street-level drug war in Tijuana. Coronado talks about trauma photography, Tijuana's grim statistics, and the biggest misconceptions Americans have about the drug war. As he notes, "The majority of guns are coming from the United States. That's a fact, not an opinion."
On The Trip podcast, we have the second episode in our Thailand series with cookbook author and multi-cuisine guide, Naomi Duguid, who wrote Taste of Persia and Burma: Rivers of Flavor. Over sticky rice wine, she tells us about being a constant traveler, why she settled in Chiang Mai, and her forthcoming book—on the joy of salt. Listen to the episode on Apple Podcasts, or Spotify, or Radio Public, or Stitcher. And check out The Trip's new Instagram feed!
Roll on Friday.
—Alexa