R&K Insider: Hello Istanbul, goodbye Anna Loulou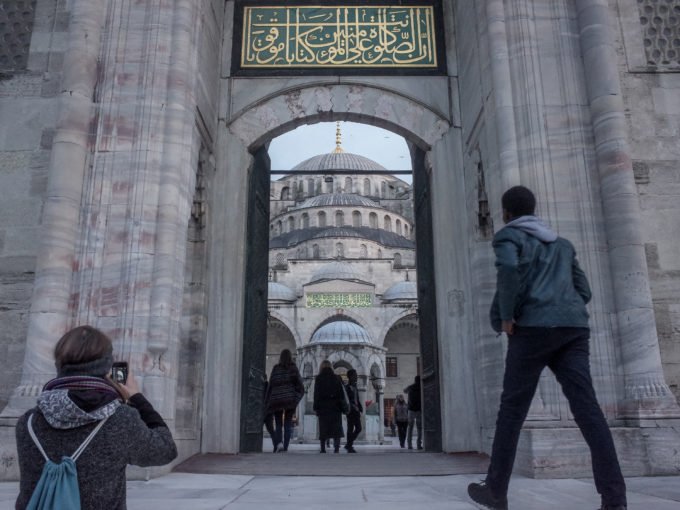 This week on R&K, a guide to Istanbul, a music farewell to a beloved Tel Aviv club, and filmmaking in Thailand
Happy Thursday!
This week, we're excited to dig into our guide to Istanbul, one of the world's great cities by any measure: history, sights, people, and of course, food. (It is also the only city that spans two continents.) We break down where to stay, where to catch the epic sunsets, and most importantly, where to spend your mealtimes, from epic breakfast spreads to post-beer and -raki sessions with Istanbul's unique night-snack invention: the islak (wet) burger—a steamed slider soaked in garlicky sauce. Can someone bring some back for us?
Last month, the quotidian march of gentrification claimed another beloved cultural institution—this time the Anna Loulou bar in Jaffa, Israel, which closed down after endless complaints from neighbors and crippling fines. The end of beloved bar eras are (almost) always sad, but in this case the loss is even deeper, because Anna Loulou was a space where all felt welcome, and a place where Arabs and Jews, Israelis and Palestinians mingled socially. Its commitment to inclusiveness extended to its music, providing a platform for Palestinian artists and DJs who lacked other places to perform in Tel Aviv. Reporter Naomi Zeveloff spoke to one of the co-owners about what's next for the bar—and got the DJs to curate an Anna Loulou playlist, from Palestinian ballads to Algerian folk to Hebrew pop.
We also interviewed Ashley Tillery, a self-taught photographer (and health and safety officer by day) about her intimate portraits of people in Washington, D.C., why she only uses a smartphone, and documenting the city's disappearing black culture.
On The Trip podcast, we kicked off a round of three Thailand episodes with Thai-Irish film director Tom Waller, whose film—the only Thai-led one—about the youth soccer team's rescue from the Tham Luang cave comes out later this year. The extraordinary and harrowing rescue made global headlines, but Waller's film, The Cave, delves into the unreported stories—not to mention the unsung heroes  that made it all possible. Over Thai iced tea, Waller talks Bangkok smog, beating Hollywood to the punch, and getting films past Thai government censors. Listen to the episode on Apple Podcasts, or Spotify, or Radio Public, or Stitcher.
(The Trip now has its very own Instagram account! Follow us for our latest adventures drinking and talking with exceptional people.)
In other big podcast news, as of April 22, we're moving The Trip podcast to Luminary, a new podcasting platform offering exclusive, ad-free shows. We will be joining a roster of incredible peers, with hosts ranging from Trevor Noah to Karamo Brown to Hana Baba to Lauren Shippen. We're making this move because we believe subscription-based podcasting is the way forward, and will give us and the medium the freedom to grow, get better, and get weirder. So join us for our next round of travel-interview-drink-episode-extravaganzas, everywhere from New Orleans to London. (Sign up to Luminary early and get all sorts of perks.)
Don't forget, tomorrow is international women's day. (This Italian far-right party demonstrates how not to celebrate.) We suggest reading about (and articles written by) badass women. Helen Rosner's piece on Niki Nakayama—who's made the male-dominated kaiseki tradition of elaborate Japanese meals her own—is a great place to start.
Until next week.
—Alexa