R&K Insider: Singapore's food obsession, pizza in Marseille, & love hotels in Japan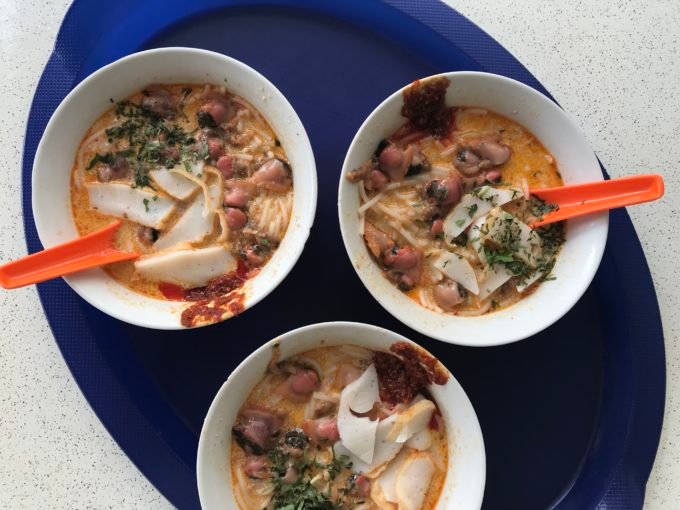 This week on R&K, a history of Singapore in 10 dishes, what to know before you go to Marseille, and six hours in a Japanese love hotel.
Happy Thursday. Hope you're hungry. And going to Singapore. Or Marseille.
"Singaporeans are obsessed with food," writes Wee Ling Soh. "Perhaps because most of us are the descendents of immigrants thrust into an artificial construct of a nation, one of the few tangible things that connects us to the past and our cultural identity is food." In our latest Edible History piece, Soh traces the history of the island city-state in 10 dishes, from spicy Portuguese-Eurasian offal stew to kaya toast to mala xiang guo, a fiery, mouth-numbing stir-fry from southwestern China. Fights over spice markets, colonialism, centuries of immigration, war, and even the advent of cineplexes have shaped Singapore's rich food culture, which fuses Malay, Chinese, Peranakan, Indian, Eurasian, and Western cuisine. (Don't worry; we tell you where to try it all.)
Also this week, we have Alexis Steinman's primer on Marseille, capital of Provence and France's second-largest city. This diverse Mediterranean port city became a haven for Corsican, Italian, Armenian, Maghreb, and many more communities—and is now luring visitors seeking a lesser-traveled South of France. What to know before you go to Marseille explains why you should spend your lunch money on moit-moit—half-half—pizza over the hyped fish stew, bouillabaisse, explore the quartiers outside of the Vieux Port, the correct way to order a pastis, and where to soak up the Mediterranean sunsets with a bottle of rosé and charcuterie. "Marseille isn't made up of monumental sights, but simple things: outdoor terraces, street art, makeshift apéro at one of its many tiny ports with your feet dangling in the water."
R&K's Tafi Mukunyadzi speaks with photographer Tiffany L. Clark about her project A Release: Stories of Self Injuries. Clark's photo series challenges perceptions about self-harm by capturing the daily lives of women who struggle with it. "I had friends in college who self-harmed and I saw on TV the stereotypes—like it's attention-seeking—that people always assumed about the people who self-harm. That's not what it's about, and I wanted to talk about it in some other way."
And yes, we know last week was Valentine's week, but Japanese love hotels are always in season—so we prolonged the magic with our latest The Trip podcast episode. Nathan Thornburgh and journalist Toko Sekiguchi spend a platonic evening in a Tokyo love hotel, investigating how and why the Japanese nailed the concept of a hotel for having sex. (Their room came with heart-shaped ashtrays, very specific mood lighting, and a porn library.) Read a condensed version of Nathan and Toko's conversation from this week's episode of The Trip: Drinking around the World with Exceptional People. Listen to the episode on Apple Podcasts, or Spotify, or Radio Public, or Stitcher.
Enjoy, and consider booking a love hotel for your next karaoke night.
—Alexa