R&K Insider: 2018, Signing Off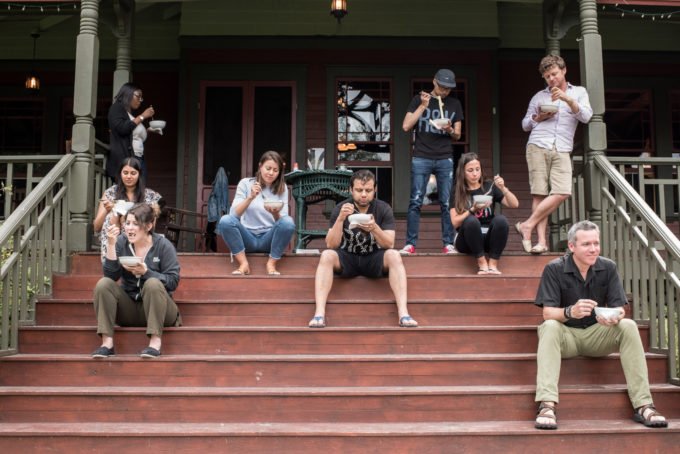 This post originally appeared on December 28, 2018, in R&K's weekly newsletter. Read the archives and subscribe to the newsletter.
***
This year has not been our favorite here at Roads & Kingdoms. But, like you who are reading this, we have made it (nearly) to the end. And that is something to celebrate.
We are looking forward to 2019. Yes, there's plenty of trouble and tragedy out there. But from our small vantage point on the world, we also see the possibilities for a better year. Throughout the year we get dozens of story submissions a week from every corner of the world, and taken together they tell a powerful truth: everyone everywhere basically wants the same things in life. Decent food, security, a good moment every once in a while with family and friends. Those commonalities must be able to outweigh any cynical efforts to divide people. And besides, there  are still outlandish German cakes in Lahore. Ali Latifi is still listening to Björk and telling the truth about life in Kabul. Mark Maryboy is still fighting for open space in his ancestors' homeland in Utah. Mohideen's is still putting that secret sauce on its steak sandwich in Johannesburg. Let us hope that 2019 is their year.
Our crew of editors—you can meet them on our About Page—put together a set of Best-Of lists for 2018, including restaurants, albums, books, movies, articles from around the web, R&K stories. These lists are not meant to be definitive. It's just a group of people I'm proud to work with telling you about a few of the things that gave them joy or made them think this year.
There will be no newsletter on Monday: we're going to be too busy making pruno out of whatever overripe fruit we have on hand to gear up for New Year's Eve. Look for the next regular newsletter on Friday January 4.
Please party exquisitely in whichever way you choose. And thank you for being a reader.
Nathan