R&K Insider: Bad Colds and Good reading Edition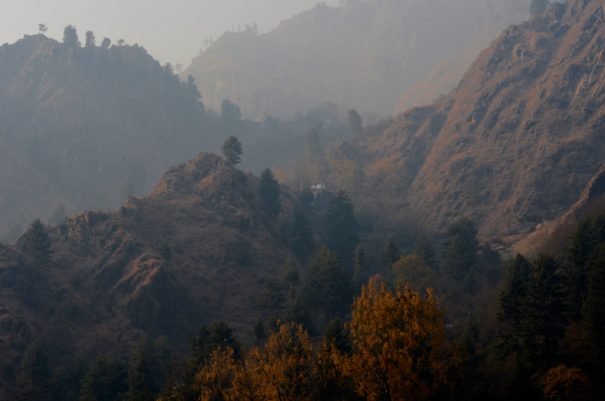 Happy New Year! We bring you mysteries on the Hippie Trail, direct trains from China to London, and Czech beer in Saigon.
Sign up for R&K Insider, our collection of the most compelling happenings in food, politics, and travel from across the web.
I don't know about you all, but I decided to ring in the New Year with a terrible cold. The redeeming aspect of being confined to bed for days, however, is plenty of time to catch up on some long articles. To begin, R&K started 2017 with a dispatch from India's Himachal Pradesh region, where our writer set out along the hash-and-hippie trail to investigate the mysterious disappearance of a young man this fall. There's suicide, a holy man, sketchy cops, and whacked-out Ukrainians. Especially if you have a little bit of a fever-induced dream-state going on, it's fantastically creepy.
Or, check out this excellent look at a resurgent Russia by Joshua Keating over at Slate. Also creepy. Less creepy: "Architectural preservation is rarely so thrilling as it was in 1930s China." That's … not a high bar to clear at all, but it's a good article. And what comes after Standing Rock?
Or maybe you're too sick for a long narrative. Lucky for you, this is THE week to publish travel guides for the year ahead. The New York Times weighed in, as did Bloomberg. As far as I can tell, these lists are comprised of a few places no one gives a shit about, a few places that just emerged from some sort of political or armed conflict, a few paradises people already know they want to visit, and a couple of rando American cities because fuck it, why not. So I'll see you guys in Hamburg, Egypt, Belize, and Sedona (lol).
Perhaps you're really, really sick—me circa Monday sick, for example—and reading is hard but you're feeling the true crime vibe from above. Checkout current R&K podcast favorite My Favorite Murder. It doesn't have anything to do with travel, or food, or geopolitics, we all just like it a lot.
Now, it's time to heal ourselves with food, and that, for me, means a big bowl of pho. It's pretty easy to go down the pho rabbit hole if you're so inclined, but I'll stick with this excellent history of the soup, take a moment to remember the great pho controversy of 2016 (HA! 2016 SUCKED and now it's OVER!), and then dream of eating proper solids again while I re-read this deep dive on banh mi. Pro tip: the Czech foreign consulate in Saigon is also a Czech-style beer hall that houses one of the city's best microbreweries. That is an actual upcoming story on roadsandkingdoms.com so keep your eyes peeled.
Did you know Hawaii was once home to the largest individually owned cattle ranch in the U.S.? I did not know that and I'm still struggling to wrap my head around it. A reminder of "how revolutionary travel writing by people of color can be." Really love the idea that sci-fi will save us, but I am NOT OK with the term "cli-fi." No, sir, and good day. But perhaps we have real-life hope in the form of vertical farms?
There's a McDonald's outside of the Vatican now, and frankly, I don't know how to feel about that. Bewildered? Not as bewildered, however, as when I read there's a direct train from China to London. What to drink when it's too late for tequila. Puppies that "look like a cross between a Tibetan Mastiff, a Bernese Mountain dog, and a teddy bear." Yes, please. Today in you've got to be kidding me. And finally, obviously it is not funny, not funny at all, for a pilot to enter an aircraft intoxicated. Obviously. But whoo-boy, did that article make me chuckle! Bonus points to the intrepid reporter for getting the quote "drunks can be quite clever" in there. (Did I mention I have a fever?)
That's it for this week! See you next week for more of the best politics, food, and travel from around the web.