R&K Insider: Grab a Sagres. We're going to Lisbon.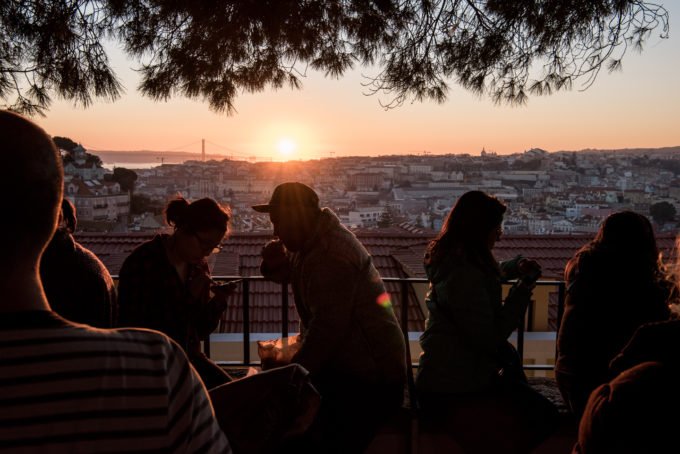 This week on R&K: Our guide to Lisbon, and what Jason Rezaian learned as a prisoner in Iran.
This post originally appeared on February 7, 2019, in R&K's weekly newsletter. Read the archives and subscribe to the newsletter.
***
Happy Friday everyone, and a very happy Chinese New Year. We ventured across the East River into Chinatown for some dumplings, noodles, and beer to ring in the festivities, and hope you did the same.
On R&K this week, we dropped a brand new city guide: Lisbon, Portugal—a city that after some years of decline now swells with buzz, visitors, and sun-seeking expats. Yet, Lisbon's many charms remain under-appreciated. As with all our city guides, it has the essentials for what you need to eat, see, and drink, but with our local team of writers we also get to the heart of what Lisbon is about. We have the usual primer on what to know before you go (including where to spend your lunchtimes and beer money wisely). This history of Lisbon in 10 dishes explains how Portugal's maritime power, colonial misadventures, immigration—and a king's apocryphal fondness for roast chicken—shaped the city's diverse diet, from sardines and bacalhau to Cape Verdean stew and Nepali momos. We have a walking tour through the waterfront neighborhood of Alcântara, where pre-hype Lisbon lives on; tips on how to get around the city; a playlist of 10 songs to listen to while you're there; why bacalhau à Brás is the one dish not to miss; and, finally, a day trip off-the-grid to central Portugal's Beira region, where remote hilltop villages have been restored after decades of ruin and neglect.
I was lucky enough to test-drive the guide last week and strolled through the winding cobblestone hills with my camera in tow. Within minutes of arriving, I was asking myself why it had taken so long for me to visit. Beyond the rolling Targus river, the cable cars and lifts creaking along, and street after street filled with cafes and tascas, it was perhaps Lisbon's spirit that relaxed, yet excited me the most. Every bite of food was fresh and delicious, each conversation warm, and every viewpoint spectacular.
On The Trip podcast, Nathan Thornburgh talks with Jason Rezaian, the Washington Post reporter who spent 544 days in prison in Iran, about his captors, his stubborn hopes for the country, and his new book about the ordeal—Prisoner: My 544 Days in an Iranian Prison—Solitary Confinement, a Sham Trial, High-stakes Diplomacy, and the Extraordinary Efforts It Took to Get Me Out. Listen to the interview on Apple here, on Stitcher here—and don't forget to subscribe!
And this morning, R&K's Irene Jiang talks with photographer Cam Robert about his project Pastel and why he's trying to deconstruct the narrative around black masculinity.
In other news, Trump is, unsurprisingly, unable to give speeches that match the level of office he holds—total loser. New York's freshman Congresswoman Alexandria Ocasio-Cortez dropped a new Green Deal that's seeks to "to achieve net-zero greenhouse gas emissions". As lovers of trees and staying alive in general, we can only hope some sort of sensible action is put forward quickly to stave off our planet's impending destruction. And finally on The Internets, the #fuckfuckjerry movement has cost the joke and image thieving Instagram-based production company hundreds of thousands of followers. We at R&K wish them nothing but the worst.
Made it to February in one piece. I'm at cengiz@roadsandkingdoms.com for your hate mail.
—Cengiz