Drink, eat, and travel well in Portugal's capital, preferably with robust footwear.
Lisbon is not a city of grand monuments and squares in the architectural tradition of European capitals such as London, Paris, or Madrid. Europe's westernmost capital is colorful and hilly, with a compact and strollable center. It has many charms: The views, cobbled streets, rickety trams, reasonably priced and rich cuisine. But the Tagus river, stretching languidly towards the Atlantic, is perhaps its most striking feature. In winter, it reflects the sun's rays, covering the city in tender light. In summer, it offers relief from the heat and brings the scent of the ocean. But Lisbon's charms are not undiscovered. The friendly prices and sunny climate bring growing numbers of visitors, as well as expat remote-workers. Here's a primer on how to spend your time and money wisely—from someone who learned it all from scratch more than a decade ago.

Speak the basics. Most locals under 30 have a good grasp of English, and people older than that generally know enough to help you get by. But learn the essential olá (hello), obrigado (thank you), a conta, por favor (check, please). Locals will respect the effort and immediately try to switch to the language you speak. (Just don't try to speak Spanish.)

Choose restaurants wisely in Baixa. Not all restaurants in Lisbon's visitor-heavy downtown area are unredeemable tourist traps. Many are fine, some are good, a few are unmissable—such as Taberna Moderna, in Rua dos Bacalhoeiros (don't miss their gin bar), or Caxemira, a small Indian restaurant on the 1st floor of an unassuming building that makes the best chamuças—samosas—in town. But the bulk of the area's restaurants are overpriced for the quality they offer. Some tips: avoid menus with stock photographs of dishes and restaurants with employees trying to attract passersby. A good rule of thumb is that no dish should cost more than 20 euros (with some exceptions, mostly involving seafood). In case you're taking the risk, always ask for prices beforehand and don't accept off-menu suggestions from restaurant staff.

Find the tascas. Lisbon's tourism boom has brought with it kind of fashionable but bland restaurants that proliferate in other destination cities. Skip those and eat at tascas. You'll never eat as well (or as much) as in these unpretentious restaurants serving traditional food. My favorites: Antigo 1 de Maio, a no-frills joint in Bairro Alto, an unmissable neighborhood for food-focused travelers; Zé dos Cornos, next to St. George Castle, ticks all the boxes of a typical tasca (paper towels, tasty, calorific food, and limited seating); and Tico-Tico in Alvalade, which is a little further from the center, but worth a detour for the 1950s architecture and excellent meat croquettes. Tipping isn't compulsory, but is is appreciated.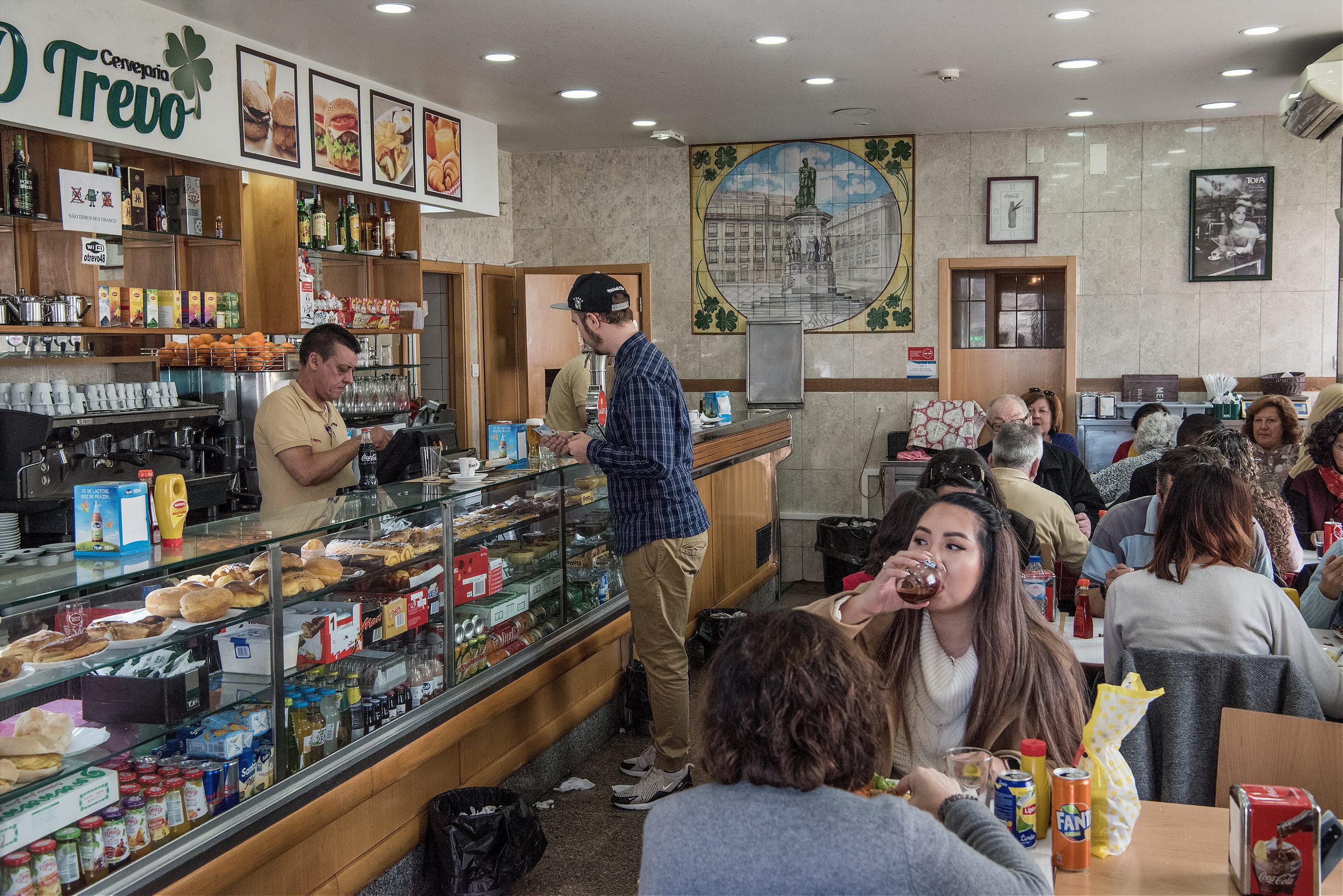 You eat it, you buy it. This is a common pitfall for first-time visitors. If you eat the unsolicited olives, bread, or other small dishes brought to your table at restaurants (known as couvert) you'll be charged for them—although it usually won't cost you more than a couple of euros. If you leave them untouched, they'll be removed.

Stay outside the center. If you want to experience a calmer slice of Lisbon life, try Alvalade, a neighborhood built in the 1940s for an emerging middle class. Benfica, a formerly rural village built around a small church, now part of the city proper, retains the feel of a tight-knit community. Follow the locals to discover the best pastelarias (pastry shops)—such as Frutalmeidas (Avenida de Roma, 45) in Alvalade, and Pastelaria Nilo (Estrada de Benfica, 715). Both neighborhoods are a 40-minute walk from the center. To be a little closer to the action, try Campo de Ourique, an upper middle-class neighbourhood with sophisticated restaurants (such as Tasca da Esquina, specializing in Portuguese food) and close to the charming Jardim da Estrela, one of the Lisbon's many mid-sized public gardens.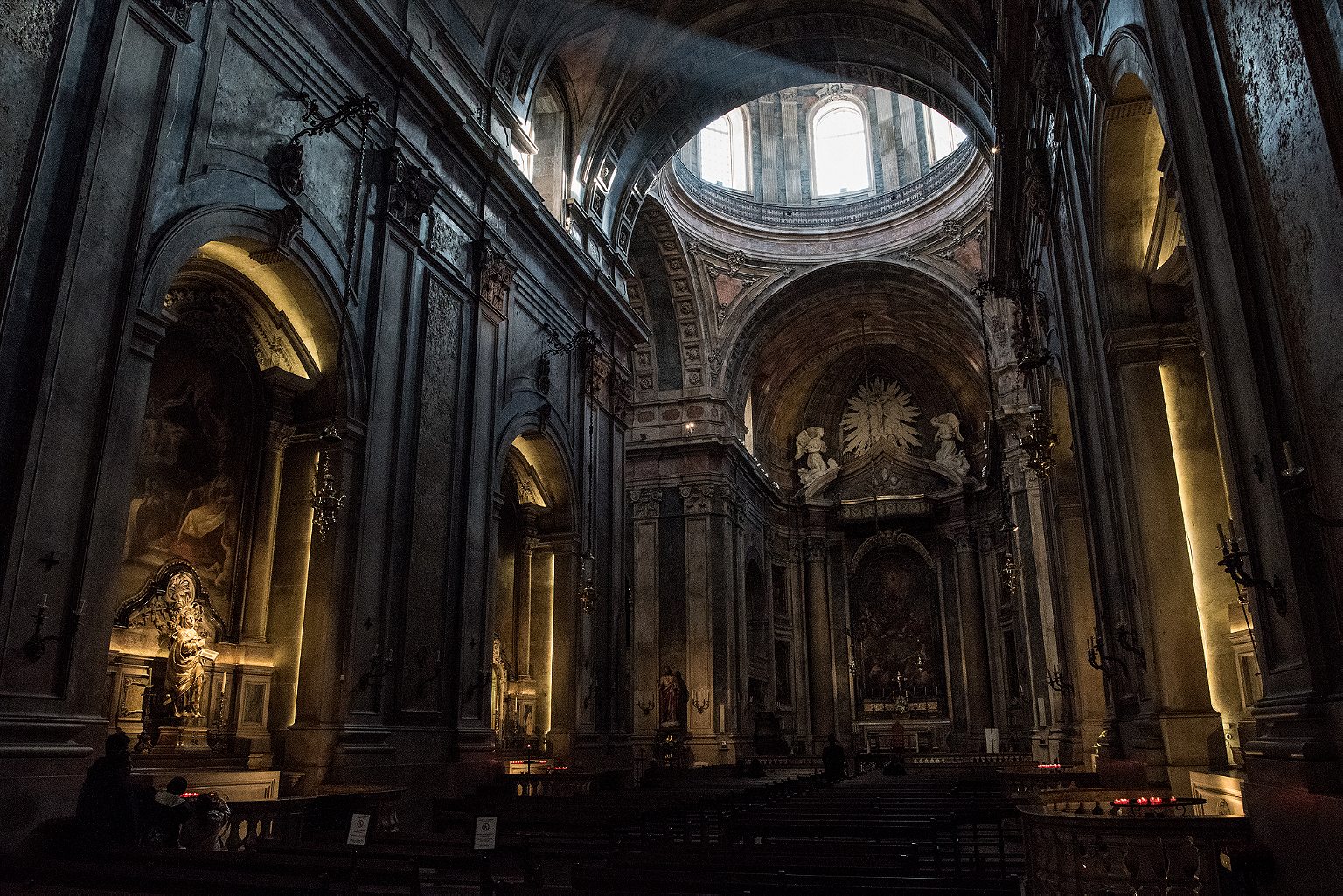 Find views, not sights. Lisbon doesn't trade in Eiffel Tower-type sights or grand squares and monuments. While it does have some landmarks, such as the Praça do Comércio, Avenida da Liberdade, and the 25 April bridge, the city's strengths are its miradouros—viewpoints. The Nossa Senhora do Monte miradouro, Graça, up on a hill, is a personal favorite. But there are many other options, such as the top of the 7th pillar of the 25 April bridge, or just cross the river at Cais do Ginjal in Cacilhas for an unbeatable panorama.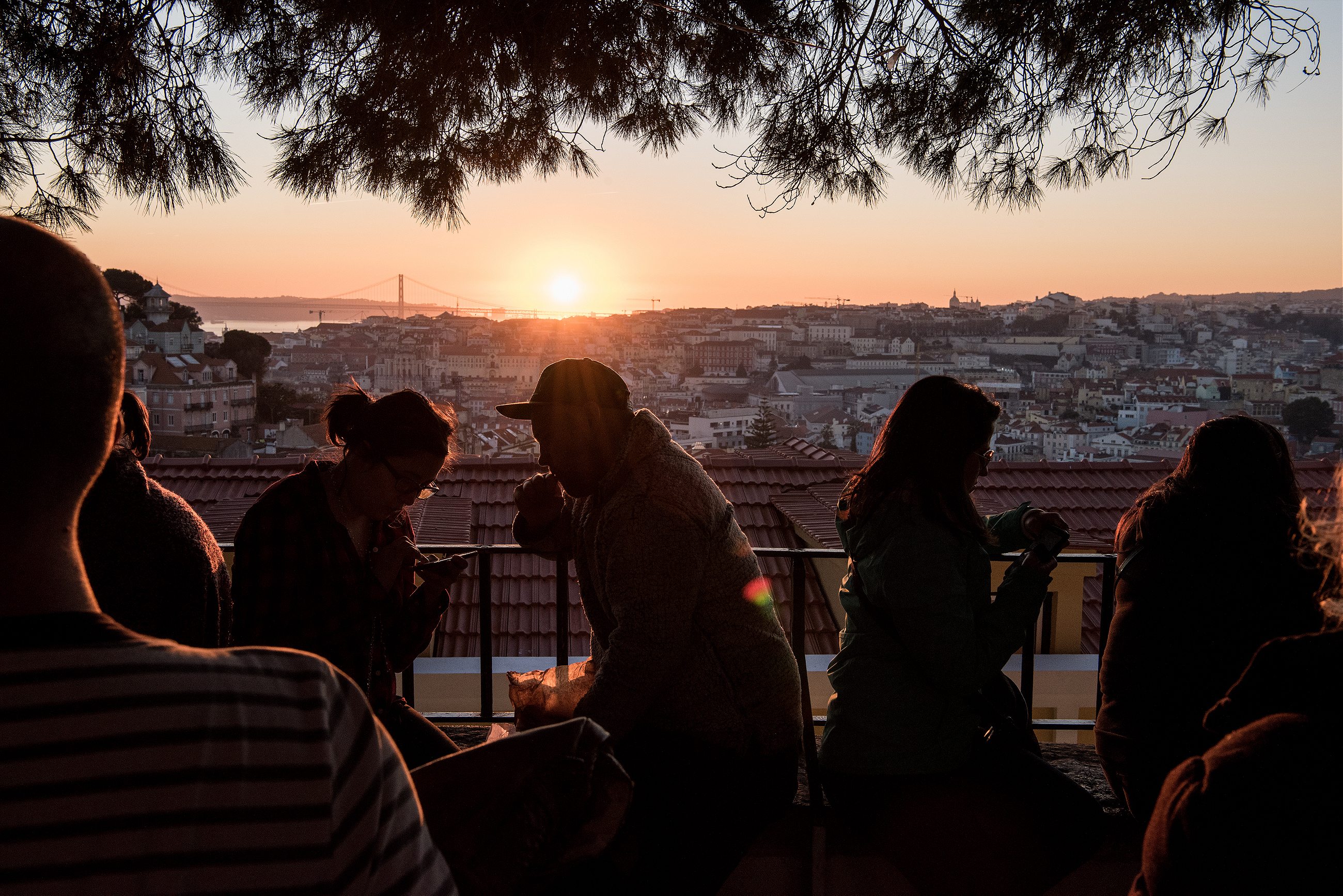 Be aware. Pickpockets are common in the Alfama and Baixa neighborhoods, as well as the 28 tram, and at attractions such as the Belém Tower or the Santa Justa elevator. They are often disguised as regular tourists, with cameras dangling from their necks.

Be smart about the 28. The 28E tram is a 45-minute journey that takes in some of the loveliest parts—and views—of Lisbon, but it's almost always packed, much to the dismay of residents who need it for their commute. It's also prime pickpocketing territory. If you simply must tick that box, the best way to get a seat is to go early in the morning—the first trams start at 5.40 a.m., but 8 or 9 a.m. should be O.K., or late in the evening, after 8 p.m. Save cash: the on-board price for trams is 3 euros (US$3.40) but with a Lisboa Viva Viagem card you'll pay only 1.35 euros (US$1.50).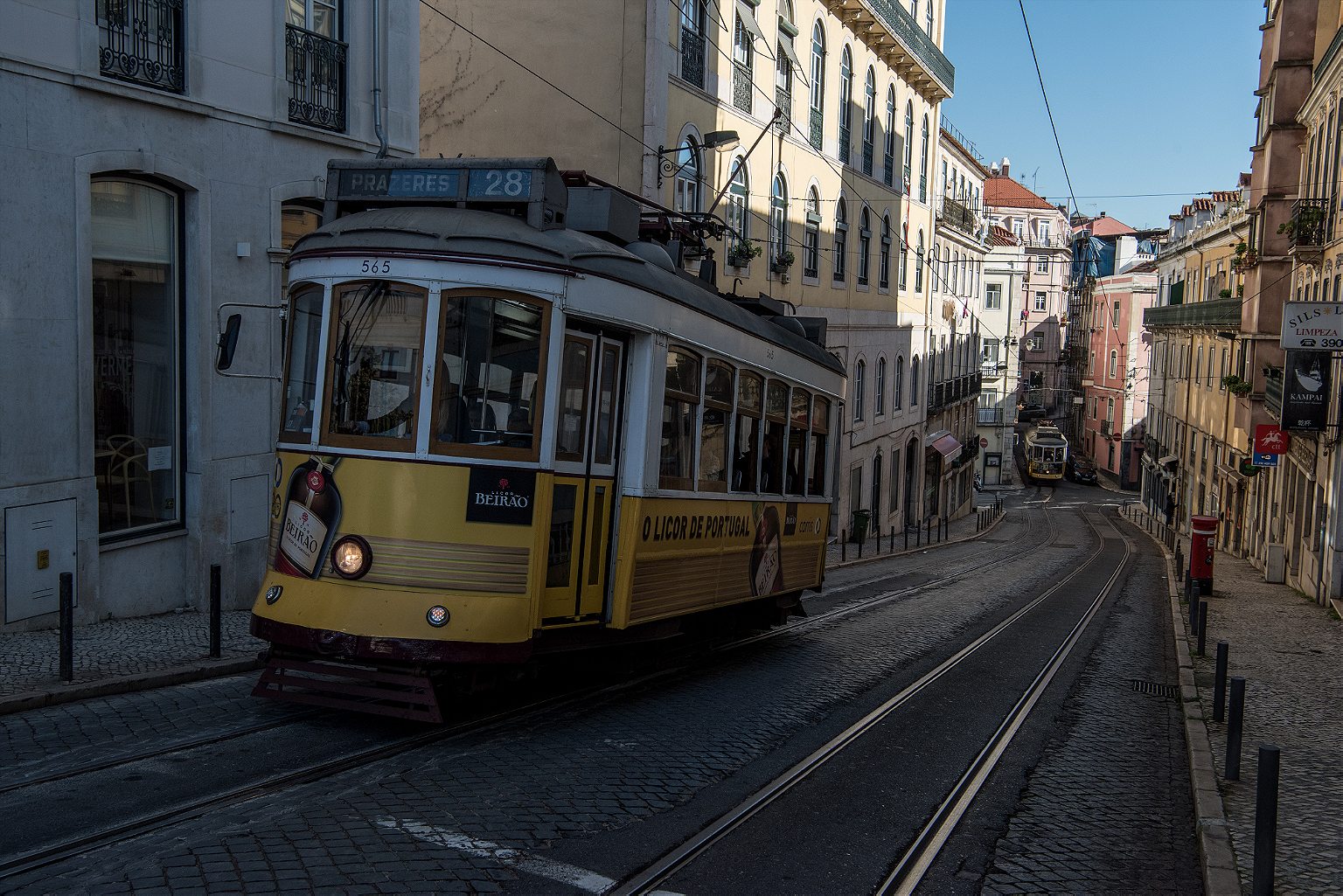 Don't pay too much for beer. No beer here is worth more than 1.50 euro (US$1.70). Paying more than that is unreasonable, and to locals, this price already verges on robbery. That's why locals avoid restaurants and bars close to tourist attractions for their summer end-of-the-day beer, and you should too. You'll probably drink a lot of the the two main beer brands, Sagres and Super Bock, but there are other options. Dois Corvos Cervejeira (Rua Capitão Leitão, 94) is probably the most well-known local brand; their distillery, located in hip neighbourhood Marvila, has a small bar for sampling. Cerveteca (Praça das Flores, 62) pioneered the city's artisanal beer craze—and still has an unbeatable ale catalog.

If you're not into beer… try ginjinha, a liqueur made from sour cherry (ginja) and aguardiente, sweetened with sugar and flavored with cinnamon sticks. This drink has been a mainstay of Lisbon's since the 19th century, when a Galician entrepreneur opened the first ginjinha stand near Rossio Square. Ginjinha is usually served in small shot-type glasses, and nowadays sometimes even in tiny chocolate cups. It's still sold in the original location: a tiny shop with a marble counter called simply A Ginjinha (Largo de São Domingos, 8). Also try Ginjinha Sem Rival (Rua das Portas de Santo Antão, 7) and Ginjinha Rubi (Rua Barros Queirós, 27).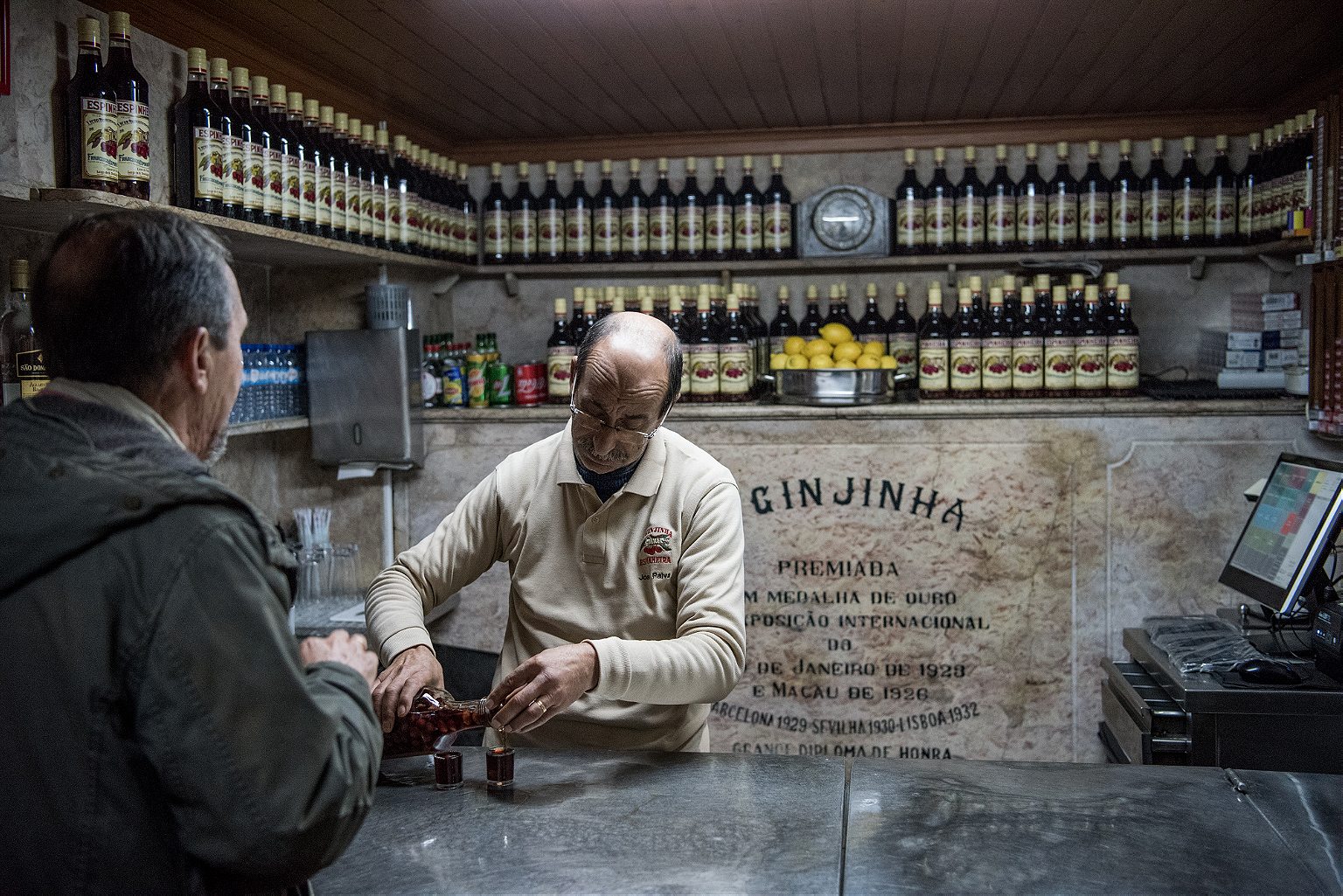 Bring sensible shoes. Lisbon's is built over seven steep hills clad in cobblestoned streets, responsible for many a tumble, sprained ankle, or even broken leg. During the rainy months—during fall, late winter, and early spring, the city's hospitals treat injuries and casualties of the uneven, slick sidewalks. Skip the heels.

…and waterproof shoes. Rain in Lisbon usually means some flooding, because the city was built over muddy land and hundreds of small, subterranean water flows. The downtown area, Baixa, is built on the tops of hundreds of wooden stakes, constructed to provide structural support to the buildings following the 1755 earthquake—one of the strongest earthquakes in the world ever registered. The city intends to invest more than 100 million dollars in a two-tunnel drainage system to stop the flooding, but until then, flooding is still a local hazard.

…and earplugs. For a quiet break, avoid June, when the city celebrates Saint Anthony, the patron saint of Lisbon. In June every neighborhood has street fairs and concerts as smoke wafts from street-side sardine barbecues. If you're in town, the Madragoa, Alfama, and Campolide neighborhoods are safe bets for a good slice of the celebrations—just follow the poppy music and the scent of charcoal. The celebrations peak on the night before June 13, St Anthony's Day, a city-wide holiday. During the rest of the year, take note: nightlife is centered mainly in Bairro Alto, Bica, and Cais do Sodré areas—and things only get going from midnight. Earplugs are useful if you stay in those areas. After bars close—at 3 a.m. on Fridays, Saturdays and on the eve of national holidays—people usually head to clubs such as Lux (Cais da Pedra, Santa Apolónia), far from most residential areas.

Explore the suburbs. For many lisboetas, what lies beyond the city's frontiers is uncharted territory, a patchy mass of neighborhoods criss-crossed by highways and train lines. But you should venture out. The National Palace of Queluz, located in the suburb of Queluz—a kind of Portuguese Versailles where the royal family used to go to spend the summer months—is easily accessible by train. And Cacilhas, on the southern bank of the Tagus river, is a charming neighborhood of colorful buildings, small churches, and seafood restaurants such as O Farol, in front of the ferry terminal, which serves fish just snatched from the sea.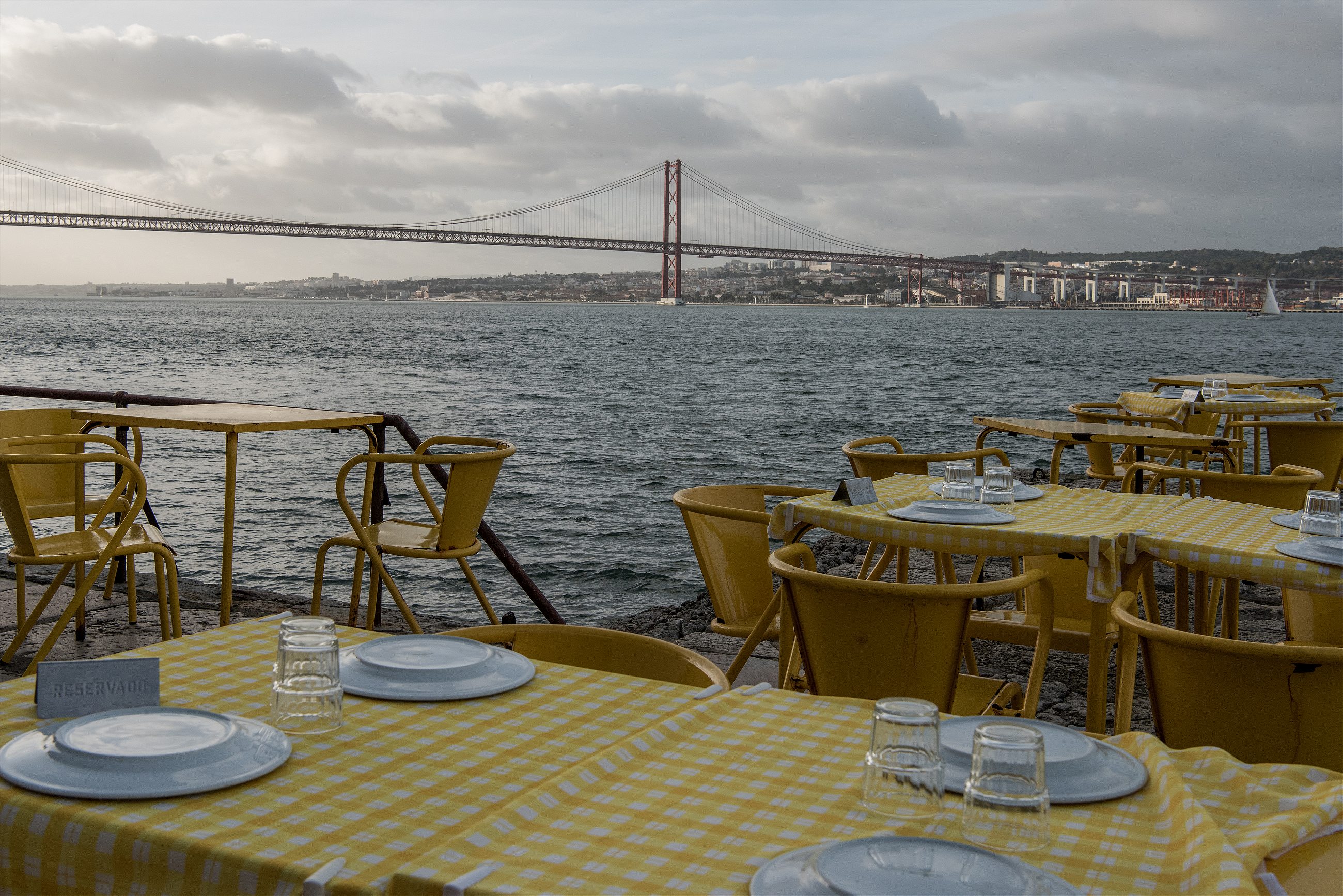 Watch out for traffic. Driving in Lisbon can be challenging: it's congested, and the traffic rules can seem unclear to the visitor, so keep that in mind if you rent a car. Driving is useful if you want to see parts of the city not served by public transport, such as Sesimbra, a village south of Lisbon known for its beaches and fresh fish. But don't bother renting a car if you don't intend to stray from the Cascais-Sintra-Lisbon triangle. Pedestrians crossings can also be lawless territory—people tend not to respect the lights—so take extra care when you're behind the wheel.

Think twice before calling an Uber. Ride-sharing apps are active in Lisbon, but the city's taxi drivers have unrivalled knowledge of the city's best spots and shortcuts, and they tend to be cheaper than Uber and other ride-hailing apps, such as Taxify, Cabify, and Chauffeur Privé. (Bear in mind that an airport-city center taxi trip should cost no more than 10 euros, with luggage fees.) In town, you can flag taxis down or order one through MyTaxi, the most popular platform for the traditional taxi service.

Take a stroll along the Tagus. Walking by the river shows you one of the most important facets of Lisbon's identity and history: its port, dotted with containers, cranes, and cargo ships, evoking far-away places accessible only by sea. Start off at the ferry station in Cais do Sodré and follow the bike lane into Belém, a 4-mile walk. Don't forget to look up when you pass under the bridge to admire its the scale of the structure (with an undeniable resemblance to San Francisco's Golden Gate), built in the 1950s during Salazar's dictatorship.

Bike with a helmet. Cycling can be a hairy experience, because Lisbon drivers are still getting used to sharing the road with two-wheeled commuters. A recent refurbishment of Lisbon's main avenues gave the city decent bike lanes, and now there is ride-sharing city bike scheme, Gira. It's considered a success, but old habits of pedestrians and drivers alike die hard. If you rent a bike, ask for a helmet.

If all else fails, walk. The public transportation system can be challenging. The Metro system covers only part of the city—the central and eastern areas, leaving visitor favorites such as  Belém, in Lisbon's west, subway-less—and the tram and train networks are patchy too. Buying single tickets for each trip is inconvenient and expensive. Get a pay-as-you-go Lisboa Viva Viagem card (around US$0.50) in any Metro station and top it up with whatever you'll need for the day. It is valid for trains, Metro, trams, funiculars that take people between hills, and ferries. (Fare dodging is not an option; turnstiles and ticket collectors are all over.)

Shop anytime. Shops, supermarkets, and malls don't close on weekends. On Sundays, most shops in areas such as Chiado, one of Lisbon's most-frequented shopping spots, are open, and malls are usually full of people taking their post-lunch stroll. Supermarkets are open even on most national holidays, except Christmas Day, January 1, and May 1. Malls such as Colombo and Amoreiras are where lisboetas to do their shopping, but I'd rather shop in neighborhoods like Chiado, Bairro Alto, and Baixa—where many historic businesses were saved from closure thanks to a city-wide program called Lisbon Historic Shops, which has protected struggling traditional businesses from rising real estate prices.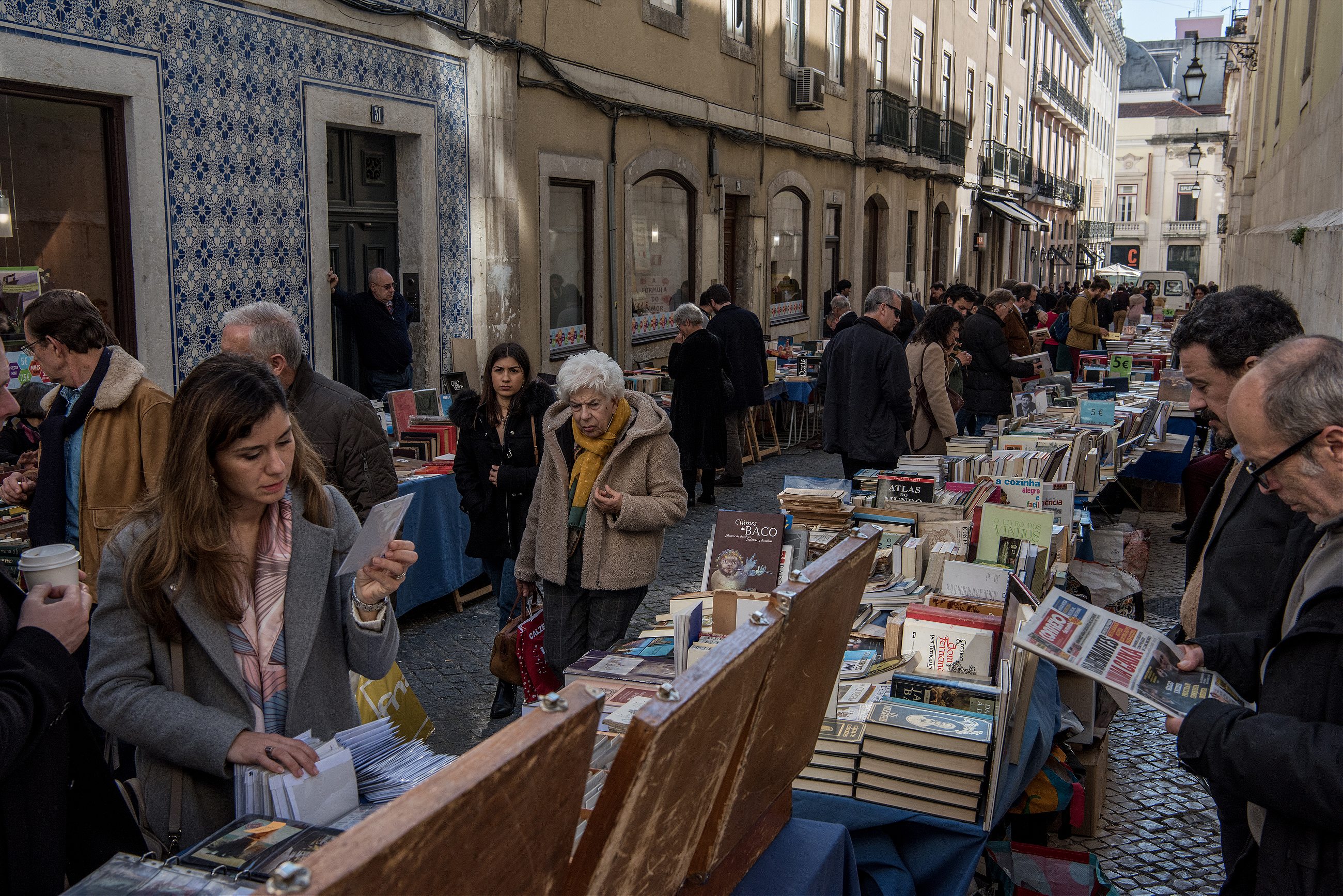 Get on the water. Portugal's legacy as a maritime power endures in the hearts (and hobbies) of Lisbon's residents. Take advantage of the city's location and join the many seafaring Portuguese: take rowing or sailing classes, or bring your own surfboard, which will earn you respect from locals. Sailing hotspots are at the Tagus river estuary and the nearby village of Cascais. Costa de Caparica is a good choice for surfers—and don't forget that Lisbon is close to many fantastic beaches.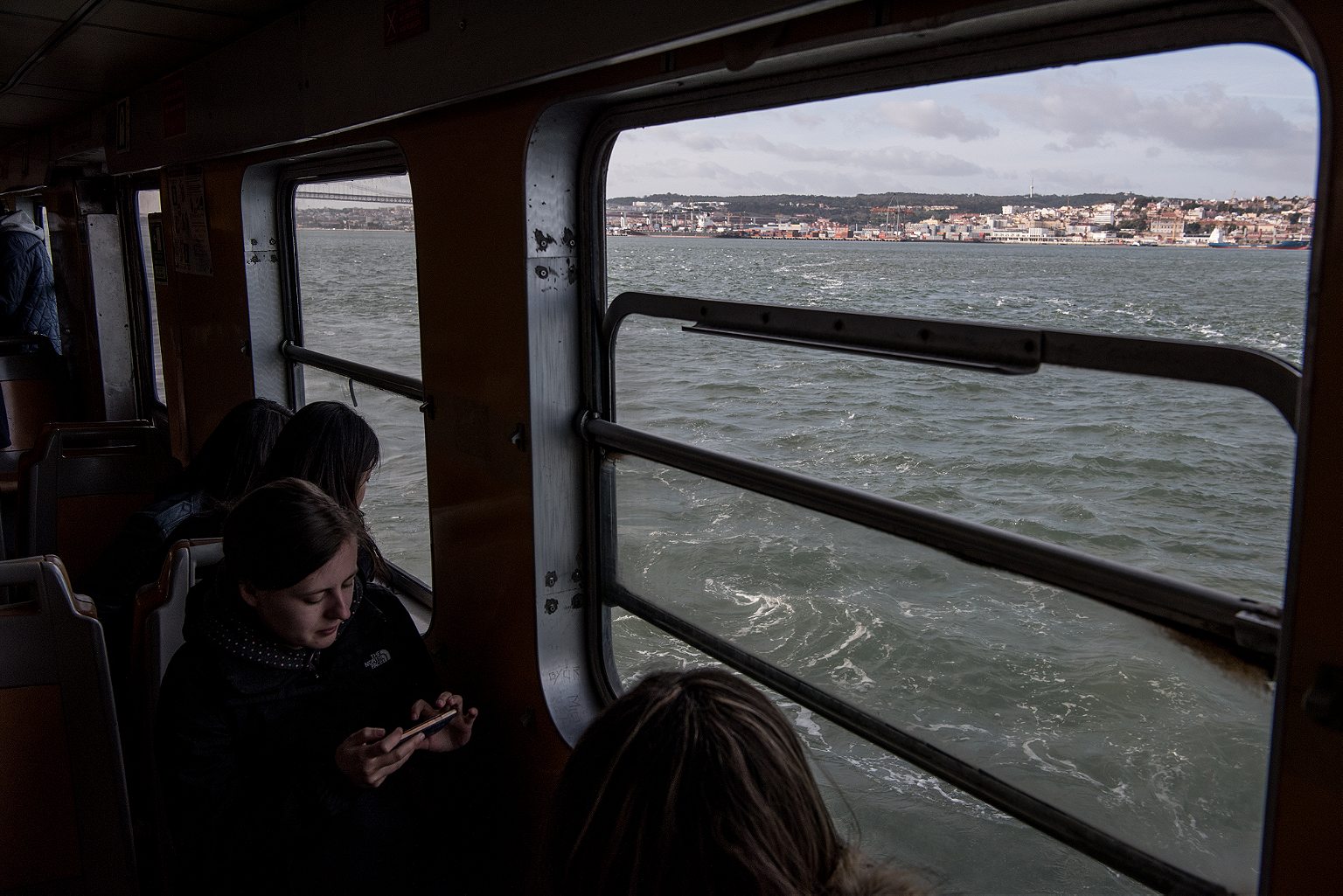 Escape at the Gulbenkian Foundation. The Gulbenkian Foundation was built on the fortune of Calouste Gulbenkian, an Armenian oil magnate who died in Lisbon in 1955. The contemporary art museum is worth a visit, and its classical music concerts attract thousands every year, but the landscaped gardens are its best feature. Far enough from the center to be avoid crowds, Gulbenkian's gardens (easily accessible through Metro stations São Sebastião and Praça de Espanha) are a calm oasis in Lisbon.