From elevators to 'zapping,' here's how to get around in Lisbon
Flying in
Lisbon airport is close to the center, and connected to the metro system. Buy a Viva viagem card and top it up with cash. The airport metro station can get crowded: try the ticket machine around the corner to the right after you enter the metro station that no one notices.
The tourist Aerobus is more expensive (€4, €3.40 if bought online and printed in advance) but allows for sightseeing. It goes to Cais do Sodré station, by the river, as well as Marques Pombal, which has high-end hotels. Both metro and bus take about 40 minutes to the centre. The bus stop is outside arrivals. You can pay on board.
Get taxis at departures, where there are fewer queues. To the center should be about €15 and take about 20 minutes. Lisbon is not known for taxi scams, but anecdotal evidence suggest it happens to tourists occasionally. Just make sure there's a meter in the taxi, or if not (which is unlikely) that you agree the price in advance.  It costs extra to put luggage in the trunk. There are larger sized taxis that will cost more if you are more than four people. They shouldn't cost more if you are fewer, but check with the driver if you're unsure.
Walk it
Apart from going to the airport, the beach or across the river, you might have no need for public transport. Lisbon is compact and walkable if you don't mind hills and cobblestones (bring sensible footwear, and take care in the rain). The tram sometimes runs very close to the pavement: stay alert! You can walk on pedestrian paths along the river from Praça do Commercio to Belem, and beyond, to the beaches.
Driving is best avoided. The Portuguese love it, but the city wasn't built for it—it's congested and difficult to park.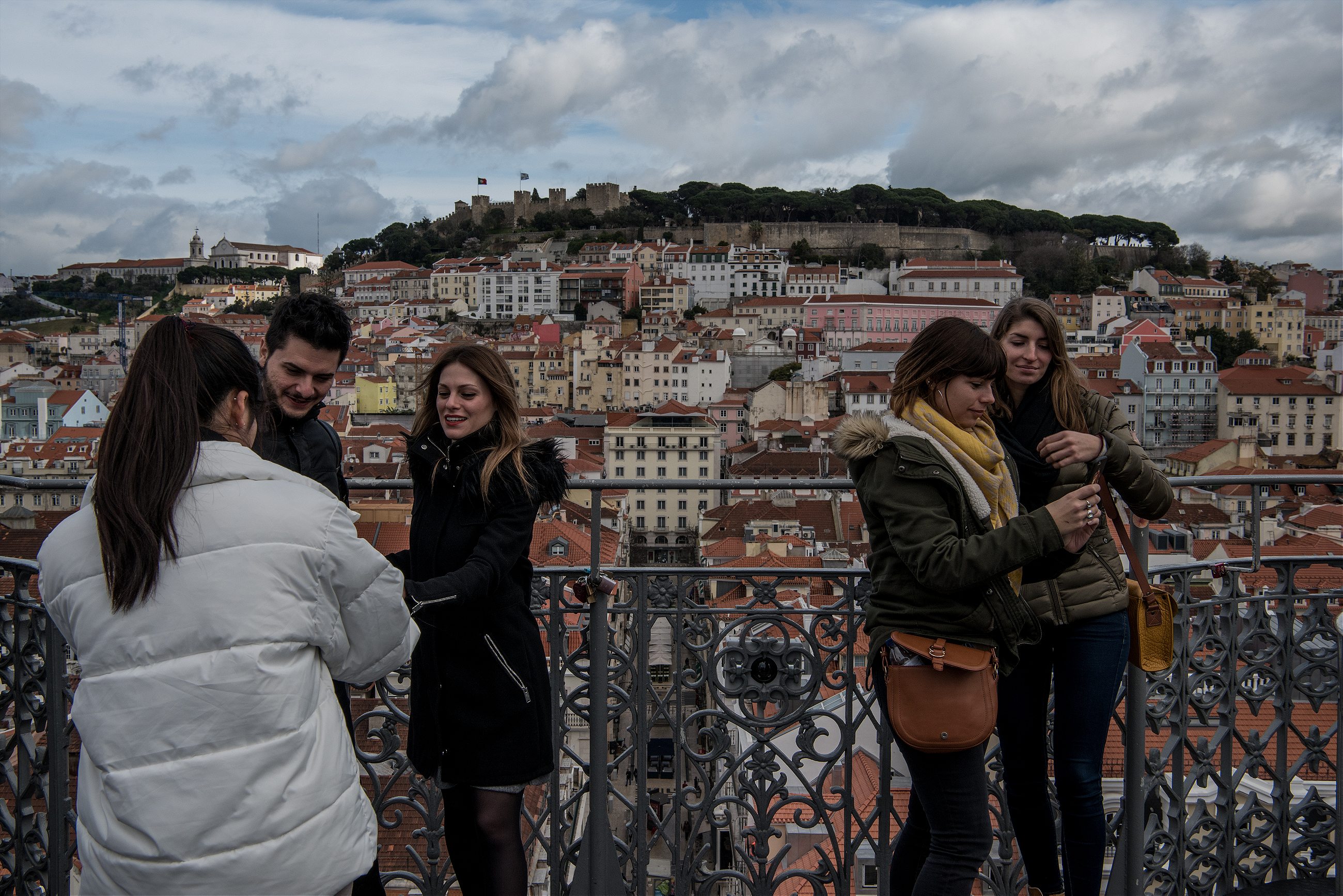 Help with hills
Free elevators go from the flat center (Baixa) towards the castle until 9 p.m., between Rua dos Fanqueiros and Rua da Madalena and between Largo Atafona and Costa do Castelo. The ornate Santa Justa elevator, between Rua do Ouro and Largo do Carmo, is a tourist attraction for which you pay a high price by Lisbon standards. There are usually lines. The more mundane way to get from Baixa to Chiado is to use the escalators inside the Baixa-Chiado metro station.
There are also escalators between Rua Garrett and Travessa do Carmo; Praça Martim Moniz and Rua Marquês Ponte de Lima and Rua Norberto de Araújo and Largo Santa Luzia.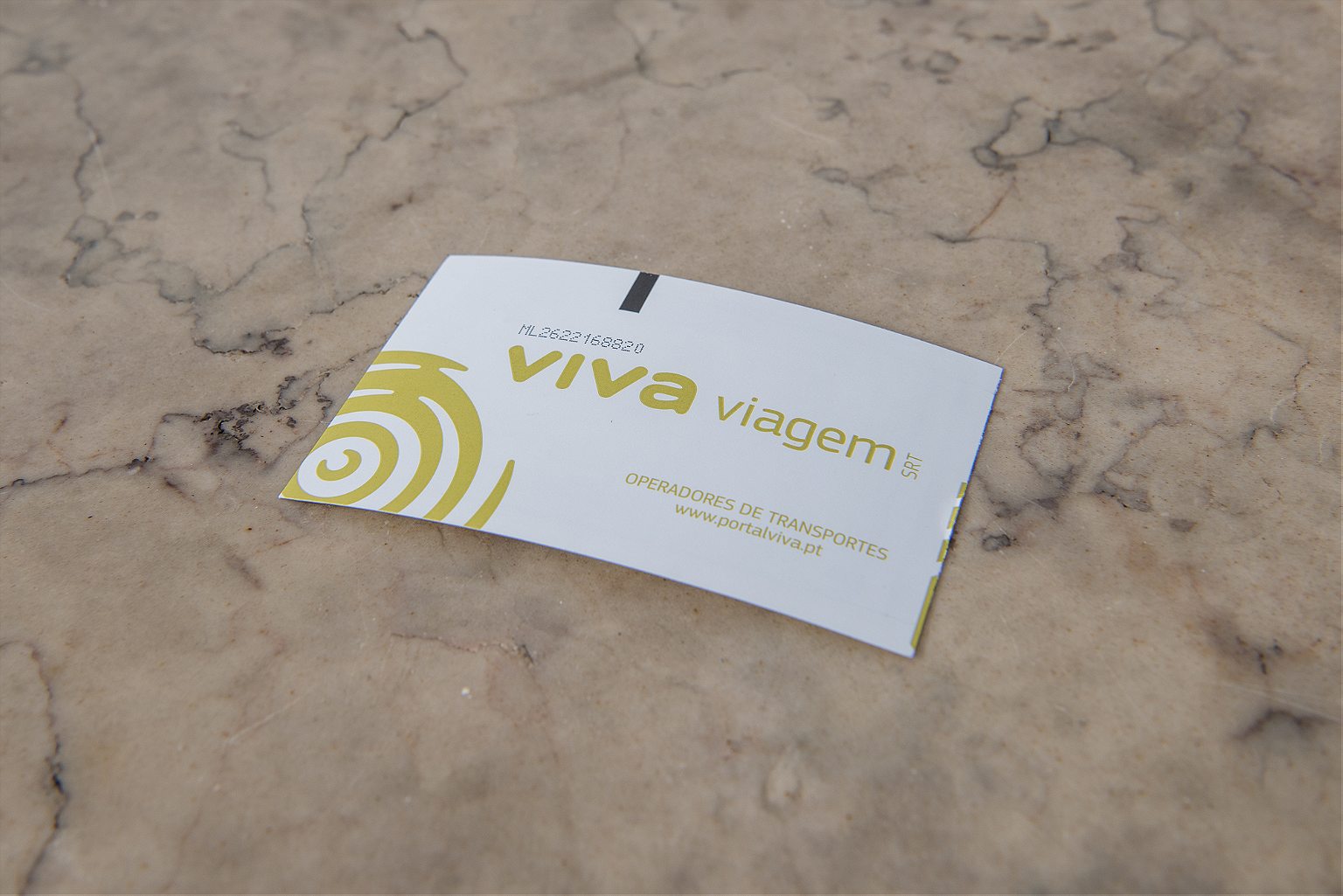 'Zapping' around
Buy a green 'Viva viagem' card in a metro or train station and top it up with money (called 'zapping', it's cheaper than buying single tickets). The machines have an English option and take cash or cards. The card costs €0.50, but is worth it if you'll make more than two journeys. Each metro, tram, or bus journey is €1.30 with the card. You can also use it on local trains and ferries.
Taxi tips
Uber is controversial here–taxi drivers often go on strike over it. Taxis are metered and not pricey. People use apps like MyTaxi to book and pay online. Taxi drivers don't expect tips, but they don't have much change and can't take large notes.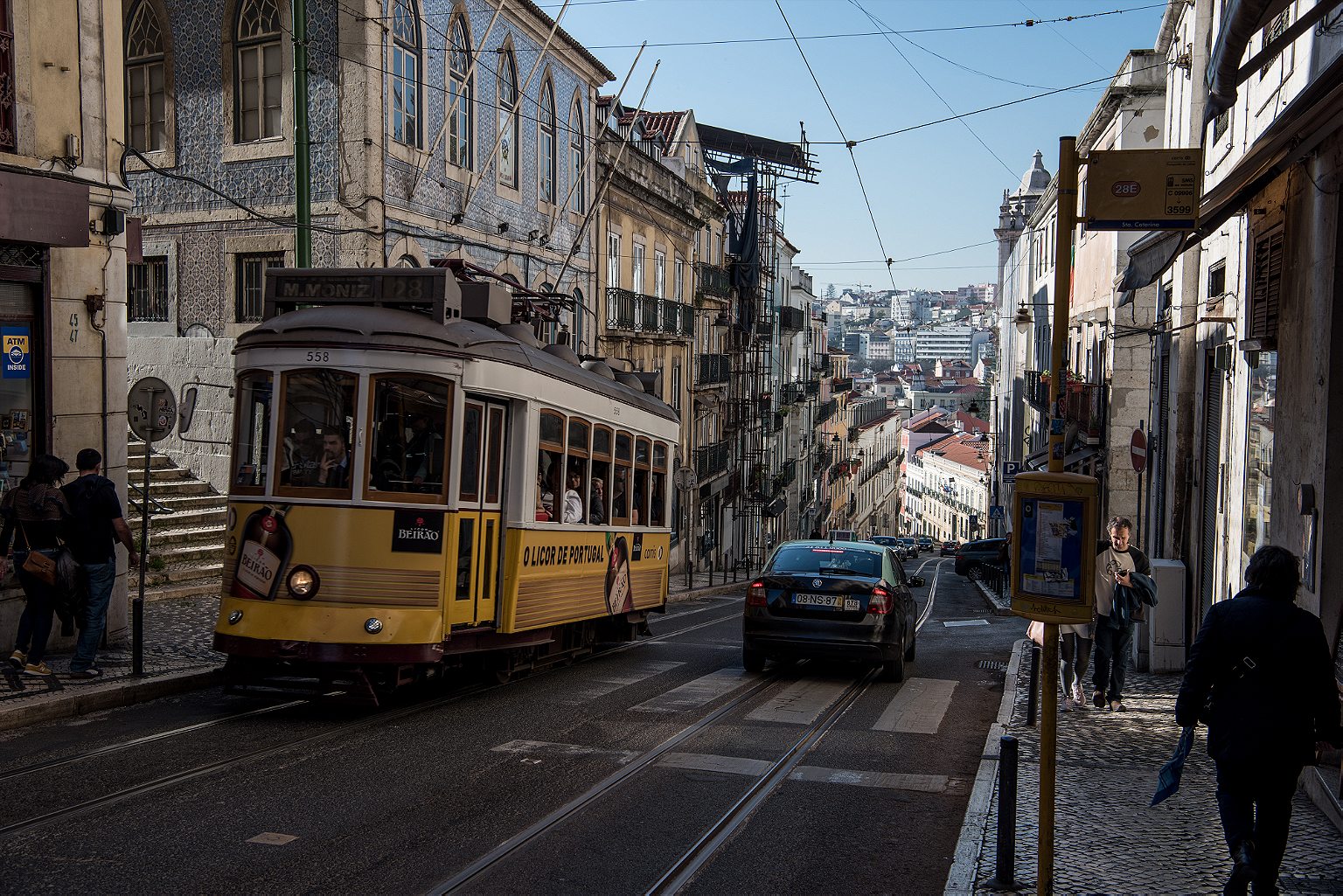 Popular transport
Everyone loves the 28 tram. It runs from Martim Moniz in the center, up the hill to Graca, then across town, via tiny Alfama streets and the cathedral, up another hill to Chiado, to the Basilica and gardens of Estrela and finally to the chic neighbourhood of Campo Ourique in the west. You can't do better for seeing the city than sitting on it for the whole route. But you might find every other visitor doing this too, to the point where it's not much fun. Try it in the evening, get the more expensive tourist tram (Hills Tram, run by Yellow Bus Tours—it does the same route as far as Estrela), take the 25 tram, which does just the western half of the route, or follow the tram lines on foot.
Sweet, old funiculars take you up some of the steepest hills. The Ascensor da Bica runs between Rua Duarte Belo and Largo de Calhariz, the Elevador da Glória between Praça dos Restauradores and Bairro Alto, and the Ascensor do Lavra between Largo da Anunciada and Rua Câmara Pestana. You can use zapping on these too.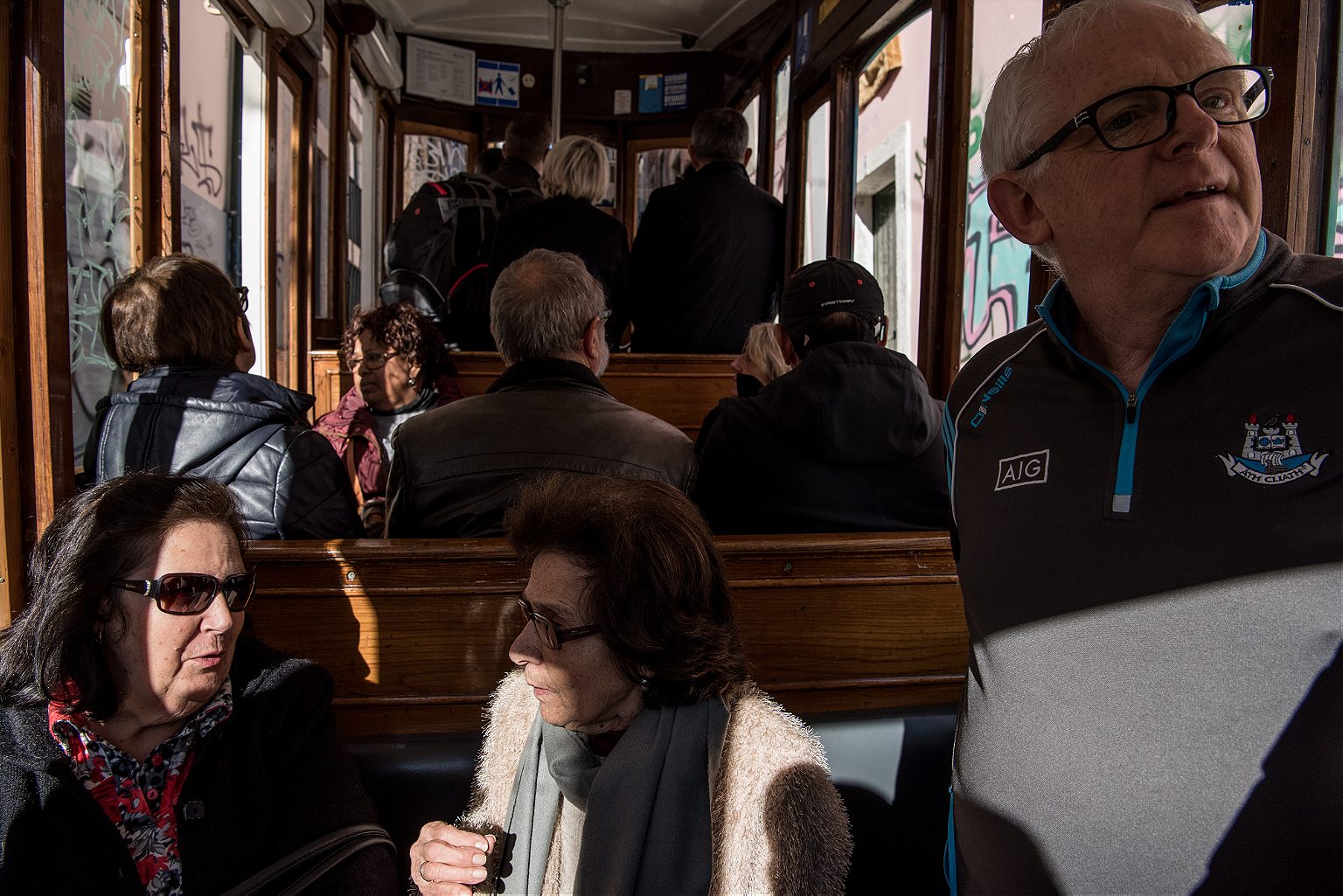 Cycle awareness
Steep, narrow cobbled streets, potholes, tram tracks, distracted tourists on segways and drivers who go fast and have little cyclist awareness all mean cycling and scootering are not for the faint-hearted, but more people are starting to do it.  There are cycle lanes on the fringes of the center and along the river. There's a city bike scheme (Gira), electric scooters (Lime) and mopeds (Ecooltra). The bike hire companies around Praça do Comércio also rent electric bikes. Bikes are allowed on metro and trains. Be careful! Portugal has one of the highest road accident rates in Europe.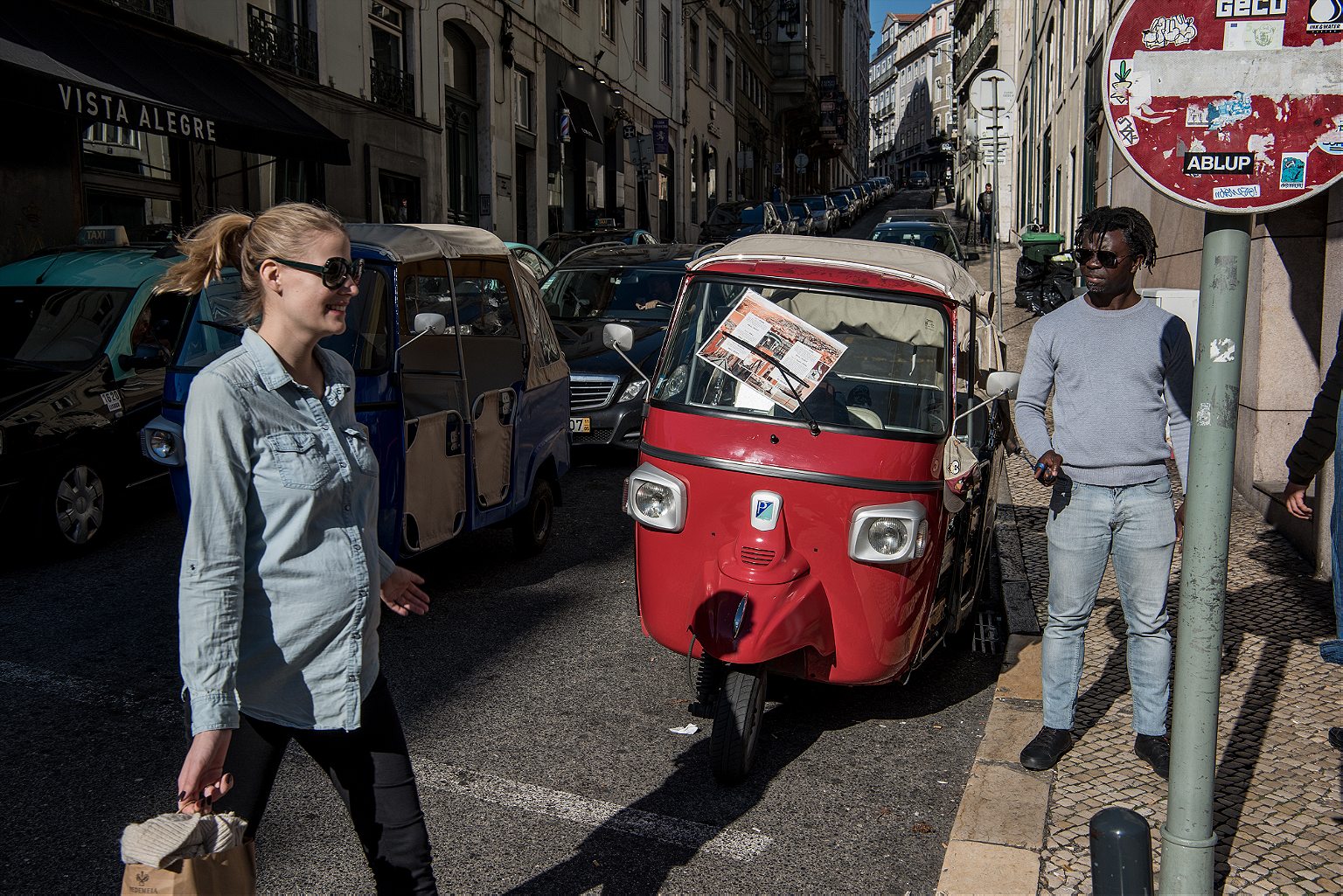 Tuk-tuk tensions
Only use these if you have money to burn and don't mind being a source of irritation—or worse—to locals. Motorized tuk-tuks (like the auto-rickshaws found in Asia) are being phased out because of noise, pollution, and invasiveness in residential areas. Only the larger electric tuk-tuks are officially allowed, but you do still see the old ones.