R&K Insider: From Hong Kong with Love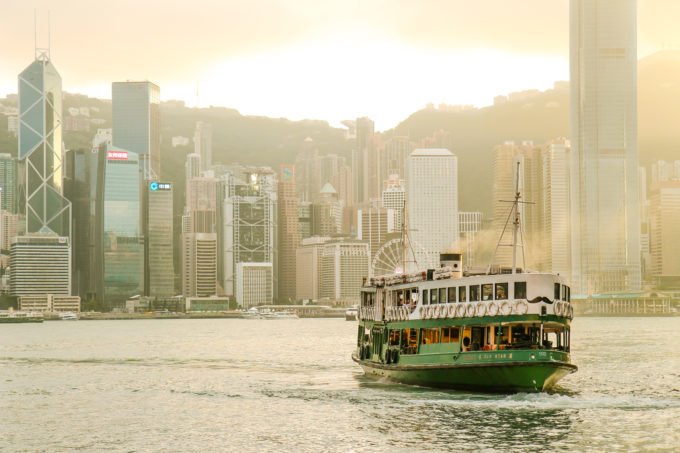 On R&K this week, the 23 keys to doing Hong Kong right, a big whiskey-fueled conversation about African-Americans in barbecue culture, and an African Food Map from filmmaker Tuleka Prah.
Alexa is taking a much-deserved break this week and next, so it's Nathan Thornburgh here, the OG Roads & Kingdoms newsletter rambler.
We've been thinking a lot about media this week, because the remorseless sloshing of media companies filing for bankruptcy or looking for buyers or seeking refuge in the arms of more Wall Street wolves. That's all pretty grim, so let's concentrate on some good news: the L.A. Times is here to kick ass. They just launched their first standalone print food section in forever, and it looks fantastic. Yes, it helps to have a billionaire backer, but we've seen money get meaningless without the kind of big writing and editing talent the Times food section has acquired. Start with Food Editor Peter Meehan, who took the job after his Cheney-esque search for the section's next editor ended in front of a mirror. It makes perfect sense: his magazine Lucky Peach died too young and was too smart and too vital for him not to have an even bigger canvas to work on at some point. He has it now, with a savagely good team leading from the front, including Deputy Food Editor Andrea Chang, columnist Lucas Kwan Peterson, staff writers Jenn Harris and Amy Scatter good, and restaurant critics Bill Addison and Patricia Escárcega. As we pointed out last week, they are going straight after the NY Times, which persists in infantilizing both Los Angeles and its food scene. I'm putting on some popcorn, pretty geeked for the fight.
On R&K this week, we're picking some low-hanging fruit with 23 Things to Know Before You Go to Hong Kong. I mean, it was just last year, somewhere on the boat-ride back from Cheung Chau island, with a belly full of chili crab and the sun punching me in the face, that I realized that Hong Kong is now and will forever be one of my favorite places on earth. I'm not alone in this thinking. But still, there are good and bad ways to bite the bao, and Hong Kong-based writer Kate Springer does an excellent job of crafting tips that will save you a few dollars and get you amped for your trip.
A bit closer to home, our editor Tafi Mukunyadzi has a insightful interview with Berlin-based filmmaker Tuleka Prah. The subject: Prah's My African Food Map, which seeks to put the continent of her parents on the culinary map, so that one day, for example, you might turn on Netflix and find African cooking along with European and Asian cooking. It's an honest and at times unflinching interview, and Mukunyadzi—who is to my knowledge the only Zimbabwean-Arkansan working anywhere near food media—is a perfect interviewer for the subject.
On The Trip podcast, the final episode from New Orleans is out. It's me and Dr. Howard Conyers, drinking Uncle Nearest Whiskey (named after Nearest Green, the freed slave who helped teach Jack Daniels how to distill), and talking about, well, a lot of things. Range is inevitable when talking to someone like Dr. Conyers, who is both a rocket scientist (specialty: aeroelastics) and a renowned barbecue pitmaster (specialty: whole hog bbq). We talked about the lost African-American history of barbecue; the crossover between science and cooking; and about how he's trying, along with so many other young black professionals, to be a role model for New Orleans' next generations.
Remember the top of this newsletter, with its little list o' doom for media outlets this week? We are also a media company, and the Doom never seems far away here either. Which is why we're excited about subscription models that combine innovation, tech, integrity and ambition. Luminary Media is one of those, and they are going to be the exclusive distributor of The Trip podcast from now on. It's not quite enough to say that we're excited to have the show on Luminary. We wouldn't have the show at all if it weren't for Luminary. They have put together a mighty stable of exclusive podcasts, from people ranging from Trevor Noah and Russell Brand and Lena Dunham all the way down to Roads & Kingdoms and me. Yes, it's another subscription to add to your subscriptions for insider Petrochemical news and ethical porn, but it is a good value for so many earfuls of audio awesome. Now through April 22, you can sign up at luminary.link/trip for discounts on subscription, and, for US residents, for a chance at some very unique experience-based prizes. The app is going live on April 23, and we'll have our next series of episodes—from Los Angeles of course!—on the app when it launches.
Last but never least, Guatemalan photographer Juan Brenner is taking over our Instagram this week. Brenner's work comes from his project called Tonatiuh that will be published in book form later this year. The project traces the path from colonization to globalization, leaving Guatemala's poor and indigenous in what he calls a "medieval reality" of deprivation and neglect. And yet: his photos are so completely human and humanizing. In a week where the American president decapitated his own homeland security apparatus in a relentless effort to seek more cruelty and exclusion on the southern border, just as desperate Central Americans head north for asylum in unprecedented numbers, Brenner's work is a tribute to the power of intimacy in journalism, how it lets us see ourselves in the lives of others. Go take a look.
—Nathan