R&K Insider: Save our Stinky Tofu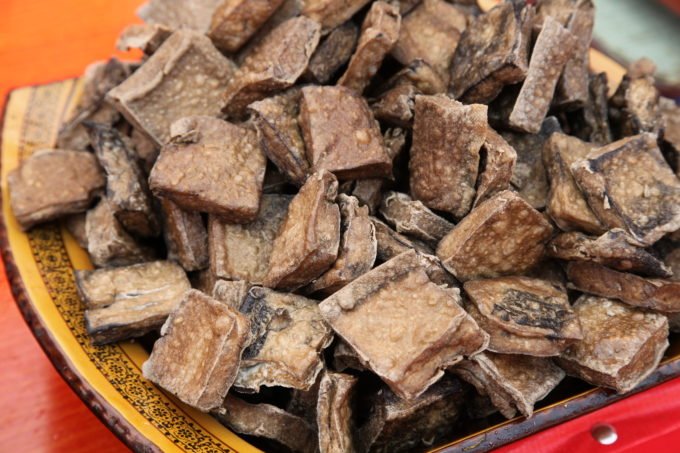 On R&K this week, a smelly delicacy in Shaoxing, China, a guide to Montevideo, Uruguay, and civil resistance in Morocco.
This week began with the painfully accurate take that April Fools Day was cancelled because of the current state of reality (was this not the case last year and the year before?). Still, a hat tip to the LA Times' prank burn about New York's expanding dining scene. There was also some real news that made us smile this week: Chicago elected Lori Lightfoot to serve as the city's first female, black, openly gay mayor. Slovakia elected its first female president, Zuzana Caputova, a progressive lawyer and anti-corruption campaigner. Meanwhile, in Ukraine, some April 1st-worthy reality crept in: Volodymyr Zelenskiya, an actor and comedian who plays the president on a TV show, won the first round of Ukraine's presidential election, running with no experience or policy positions on a platform of "No Promises, No Disappointment." Actually, sounds pretty good.
On R&K this week, we're in Shaoxing, China, where Justin Bergman reports on the plight of Zhao Baoxian, a street-food vendor caught in the crosshairs of China's food-safety crackdown. Zhao specializes in a local delicacy, chou doufu, or stinky tofu, prized for its putrid smell. (It's tofu, fried in the potent stench of fermented amaranth stalks, and perhaps a secret ingredient or two. It has a 2,500-year legacy in the city, and it also goes well with Starbucks coffee.) Zhao's stall was thriving when he was slapped with a US$63,000 fine for not having a license he didn't know he needed—sparking a slew of legal troubles and a public campaign. As new laws squeeze out the city's street-food vendors, fewer and fewer people are making stinky tofu these days. But the good news is that Zhao and his stall, The Most Fragrant Old Man Wang's Stinky Tofu, are still in business. So go try some—Shaoxing is only 90 mins southwest of Shanghai.
We also have a primer on Montevideo, Uruguay's capital, just across the Rio de Plata from Buenos Aires. Bridget Gleeson has all you need to know about local weed laws, Uruguayan wines, keeping costs down, and getting around. Do as the porteños do: sip mate on the sand, attend a political protest, cycle along the beachfront promenade, and dig in to the Everest of steak sandwiches.
R&K's Irene Jiang interviews Moroccan filmmaker and activist Nadir Bouhmouch, who collaborated closely with an Amazigh community in Imider to make a documentary about their long-term resistance against Africa's largest silver mine. In 2011, the villagers shut down a valve in a major mine waterway that had been depleting and contaminating their water. The valve site, on Mount Alebban, is now a semi-permanent protest camp that has enabled the villagers to get water back for farming, but remains under intense state scrutiny.
On The Trip podcast, we continue our mini NOLA-series with food and environmental lawyer and activist Shawn "Pepper" Bowen, who shares a couple of WTF daiqiries with Nathan Thornburgh and talks about food law, the link between food and social justice, and what daiqiries mean to New Orleans. Listen on Apple Podcasts, or Spotify, or Radio Public, or Stitcher. (On April 22, The Trip podcast is moving to a new podcasting platform, Luminary—so sign up and join us!)
And finally, Cairo-based photographer Sima Diab is taking over our Instagram this week. Diab is showcasing a spread of her powerful work from the past few years covering refugees and migration across the Middle East and Europe.
May your week be prank-free.
—Alexa