From river beaches and dancing to local wine and super-sized sandwiches, a smart guide to Uruguay's capital.
Just across the river from Buenos Aires, Argentina, Uruguay's capital doesn't get as much attention as its Argentine counterpart. The two cities have plenty in common: located on the Rio de la Plata and colonized by the Spanish, both are major South American ports that welcomed waves of European immigrants in the late 19th and early 20th centuries. But Montevideo has its own personality, characterized by a laid-back beach ambience, café culture, and Parisian-inspired architecture in the Ciudad Vieja (Old City). Do as porteños (Montevideo residents—the word translates to "people from a port city") do: sip mate on the sand, attend a political protest, cycle along the beachfront promenade, and dig in to the super-sized chivito sandwich.

Get your geography right. You'd be forgiven for thinking, at least on first glance, that Montevideo sits on the edge of the Atlantic Ocean. (In 1516, an early Spanish explorer nicknamed the body of water mar dulce (sweet sea), because it looked like the ocean but had fresh—i.e. not salt—water.) It's not a sea, but the Rio de Plata, the wide river that separates Uruguay from Argentina. Locals spend plenty of time on the city's sandy river beaches. But when they need their fix of salty air and crashing waves, they make the trip to Punta del Este, a two-hour drive east, where the river meets the ocean.

Master the basics of mate. Drinking mate—a tea-like infusion made by pouring hot water over dried yerba mate leaves—is a shared experience. If you're spending time with locals either at home or in a public space, like the beach, it's only a matter of time before someone passes you the gourd. One person (usually the person offering the mate) is in charge of preparing the gourd with mate leaves and filling it with hot water from a thermos. When someone passes you the gourd, you drink the whole "cup" before passing it back. Uruguayans drink the beverage  year-round (for various health benefits), and at any time of day. When it's really hot out, some people will have a refreshing tereré (a cold version of mate sometimes flavored with fruit juice or other herbs) instead.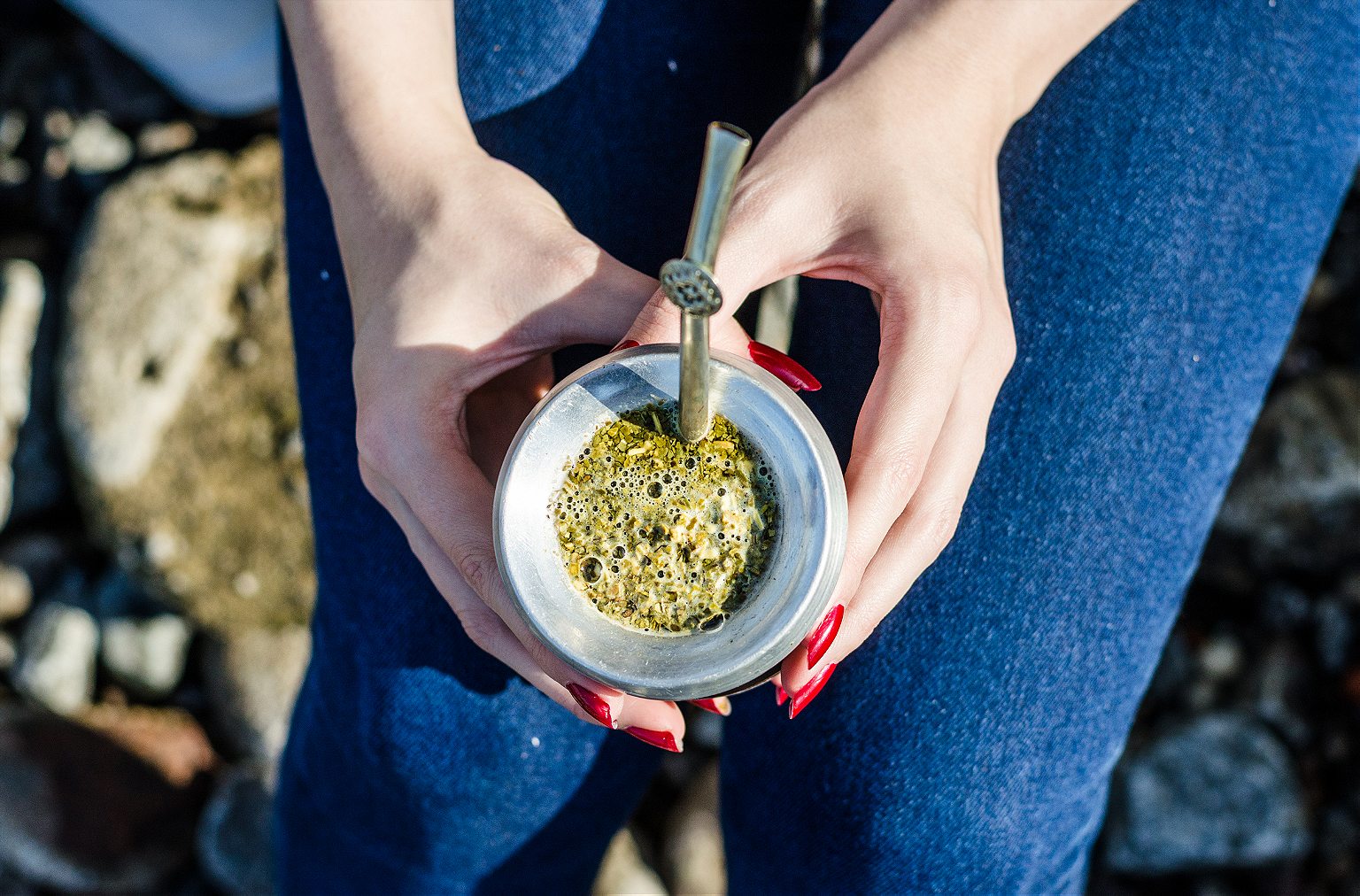 Don't rush. Whether you're waiting for your morning coffee to be served or standing in line for the bus, just relax—and schedule some extra time into your plans, if need be. Uruguay feels laid-back, which is part of Montevideo's charm. The concept of slowing down and taking your time is key to Uruguayan culture: a favorite toast at the beginning of a meal is, "salud, dinero, amor, y tiempo para disfrutarlo" (health, wealth, love, and the time to enjoy it).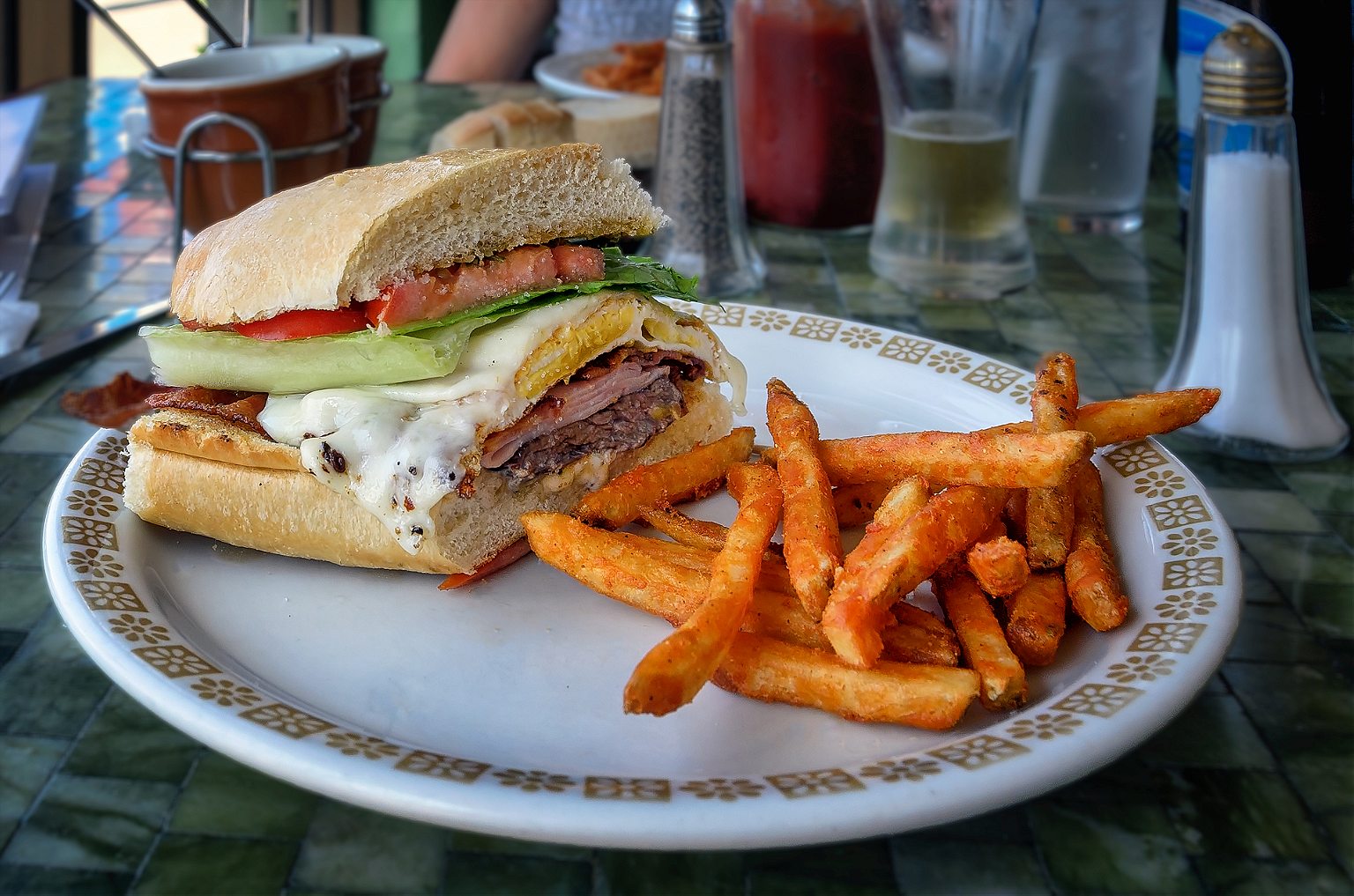 Share that sandwich. The chivito has been called "the Everest of steak sandwiches." The national sandwich of Uruguay is soft roll packed with steak, cheese, ham, lettuce, tomato, and a fried egg. Depending on where you get it, the chivito is either large, extra-large, or monster-sized. It's customary to share the sandwich with a friend, and sandwich-makers often cut the chivito in half (or even in quarters) with a large knife before serving it. You'll spot chiviterías (sandwich shops) all over Montevideo. Local favorites include Bar Arocena, open 24/7 in the Carrasco neighborhood, and El Rey del Chivito in Punta Gorda, a chivitería that's been in business for more than fifty years. For a modern take, try hip Futuro Refuerzos for lunch—they'll deliver gourmet versions of chivitos, burgers, and fresh fish sandwiches to your door, too.

Pick up some local phrases. Maybe you learned tú or Usted (informal and formal for "you") in your high school Spanish class. But in Uruguay, you're more likely to be referred to in passing as vos or che, or even bo or to. Arriba bo—which loosely translates to "Hey you, let's go"is a classic Uruguayan saying.Uruguayans love slang and wordplay, but you'll be fine in Montevideo if you have some basic Spanish skills. Other simple words you should be familiar with include ta, dale, or da for "okay" or "fine." A useful expression to know is todo bien (everything's okay.) So when someone asks you como estás? (how are you?), reply todo bien. Unless it's not. (But this is Uruguay, so it probably is.)

Know the law. In 2007, Uruguay legalized marijuana, allowing cannabis to be sold over-the-counter throughout the country, and people are allowed to buy up to 1.4 ounces each month at select pharmacies. But these rules only apply to Uruguayans; foreigners can't legally purchase marijuana in Uruguay. A black market still exists (as it does pretty much everywhere else). And anyone over 18, resident or not, is legally allowed to smoke pot, as long as they're not inside a public place like a bar or restaurant.

Eat your way through the old market. Sure, it's a little crowded, but it's worth making your way through the crowds of Mercado del Puerto (Port Market) to get freshly baked empanadas and seafood platters washed down with cold beer. The market opened its doors in 1868 beside the port that was the main point of entry for tens of thousands of immigrants (primarily from Spain and Italy, but also from France, Switzerland, Armenia, and Eastern Europe, as well as a significant number of African slaves) who arrived in Uruguay from the late 19th century through the mid-20th century. The structure was built in Liverpool, England, then loaded onto a ship for the sea crossing—and the market, with its stalls filled with antiques, is a pleasure to walk through. If you're in the mood for grilled steak, pull up a wooden stool at Don García, one of the market's most popular places; for a quick vermouth and a picada (a wooden board piled high with sliced cheese, salami, and olives) try Los Pinguinos. Note that the marketplace isn't open at night: daily hours are 9:30 a.m. to 5 p.m.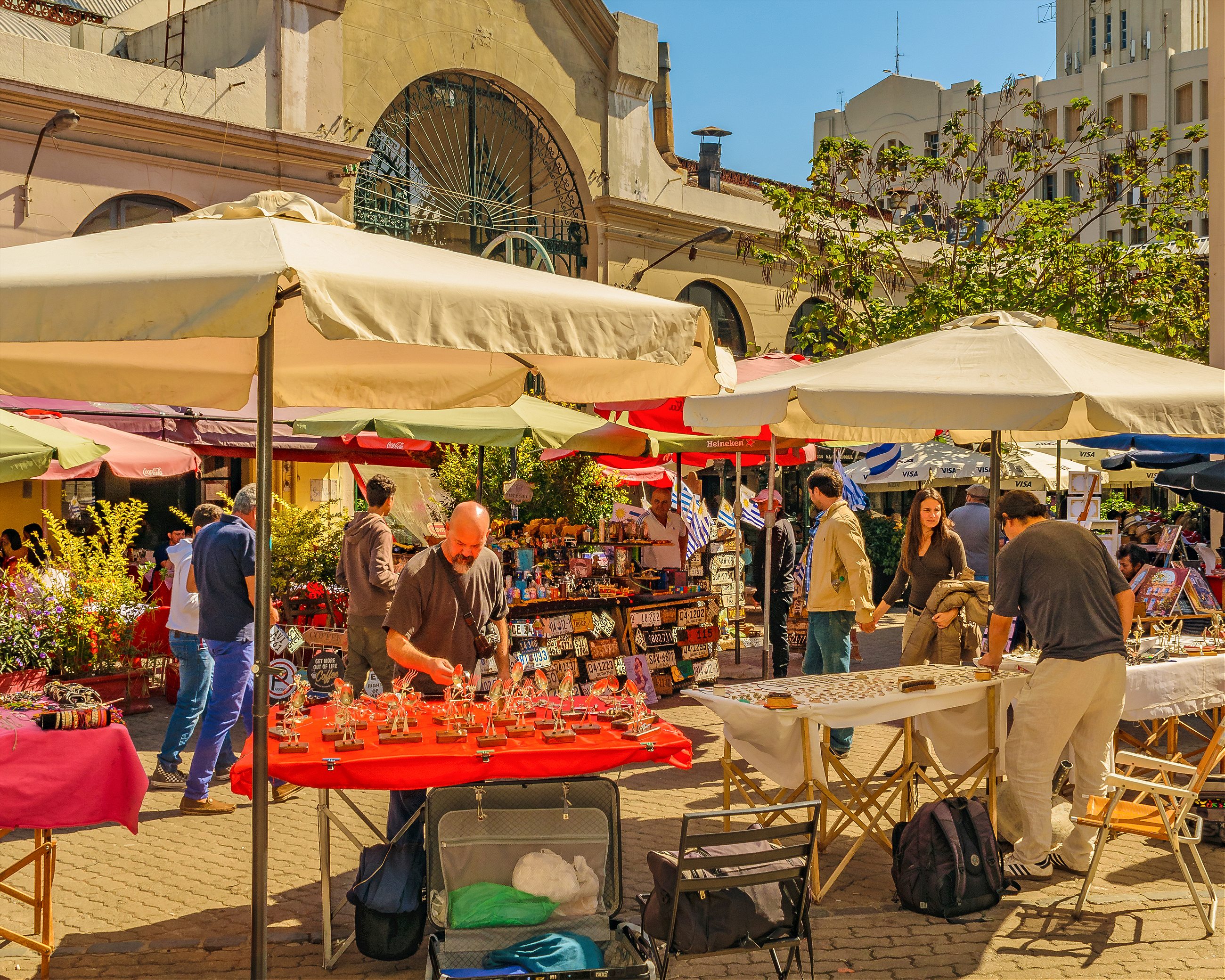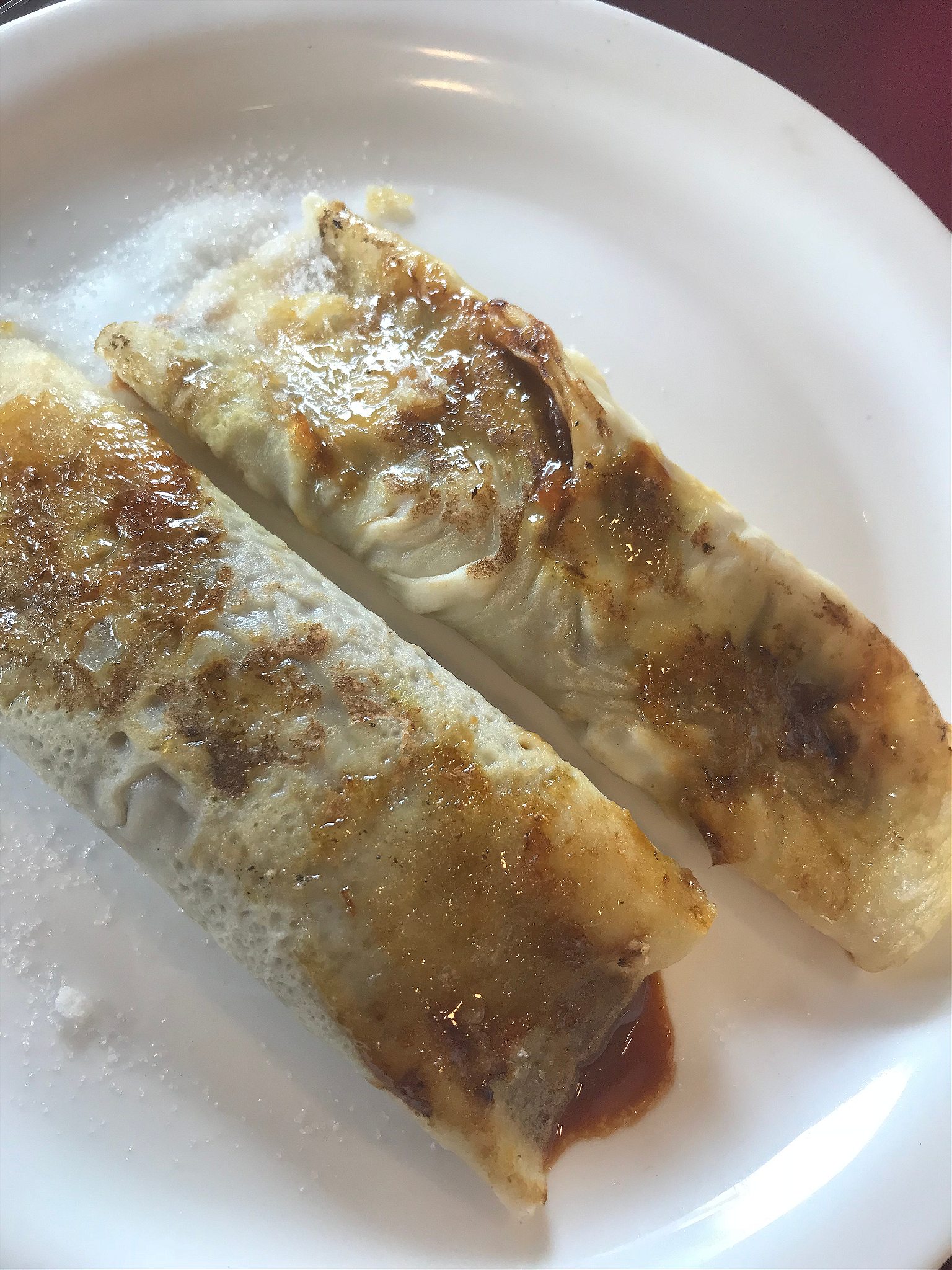 Dig into dessert. Whether you're finishing dinner with a flourish or looking to pair your afternoon coffee or tea with something sweet, Montevideo's restaurants, cafés, and bakeries have a range of creative desserts. Thanks to its grass-fed dairy cows, Uruguay is famous in South America for its high-quality dairy products, from rich cream to dulce de leche (a caramel-like spread), that are key ingredients in the region's cakes, cookies, and pastries. Try a house-made alfajor, the Uruguayan version of a sandwich cookie, at cozy Escaramuza Libros y Café, or a slice of pasta frola, a traditional pie made with quince jam, at La Farmacia, an old-fashioned pharmacy-turned-café in Ciudad Vieja, the oldest part of the city.

Learn the basics of tango. Most people think tango was born in Buenos Aires. It was—but the art form has roots in Montevideo, too. Tango, both the musical style and the dance, developed in the ports on both sides of the Rio de la Plata. In fact, one of the most famous tangos, La Cumparsita, was first performed in 1916 at an old café, which has since been demolished, in Montevideo. Today, porteños are proud of their tango heritage: take a peek inside a milonga (tango club like El Chamuyo or La Clandestina, or pull up a chair near the dance floor and order a glass of wine, to see locals moving around the floor as old Carlos Gardel records play. At weekend milongas, you might even catch some live tango music by an orquesta tipica, a traditional tango orchestra. If you want to learn how to dance, Joventango offers classes for all levels Monday through Saturday, with a milonga-style event most evenings that draws locals and first-timers alike.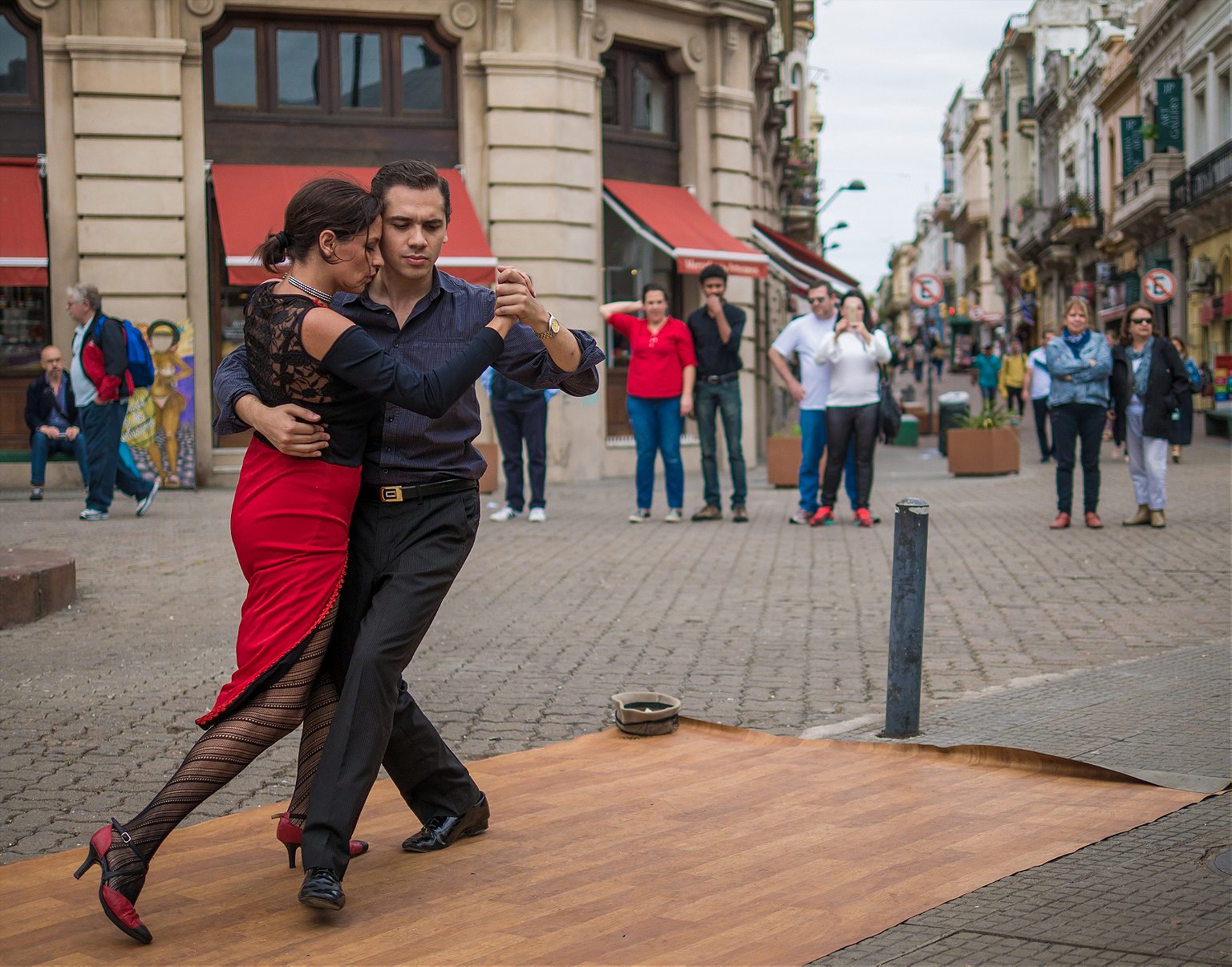 Bring your walking shoes. Montevideo residents love the city's waterfront setting, and there's hardly a better place to enjoy it than along La Rambla. It runs for nearly 14 miles along the coastline of the Rio de la Plata and is open to cyclists, joggers, and anyone who wants to go for a stroll. Early morning and early evening are the prime times to join a crowd of locals on the breezy promenade.

Be aware of Uber politics. Like in many places, the rideshare service is popular in Montevideo—but less so with taxi drivers. The rise of Uber has prompted protests and public debate, not to mention the creation of local apps designed to compete with Uber, such as Easy and Voy en Taxi, bringing more business to traditional taxi drivers. Call an Uber when you want—it's convenient!—but be sensitive to the city's mood about it, and don't be surprised if your Uber driver asks you to ride up front instead of climbing into the back, so as to attract less attention from taxi drivers while sitting in traffic.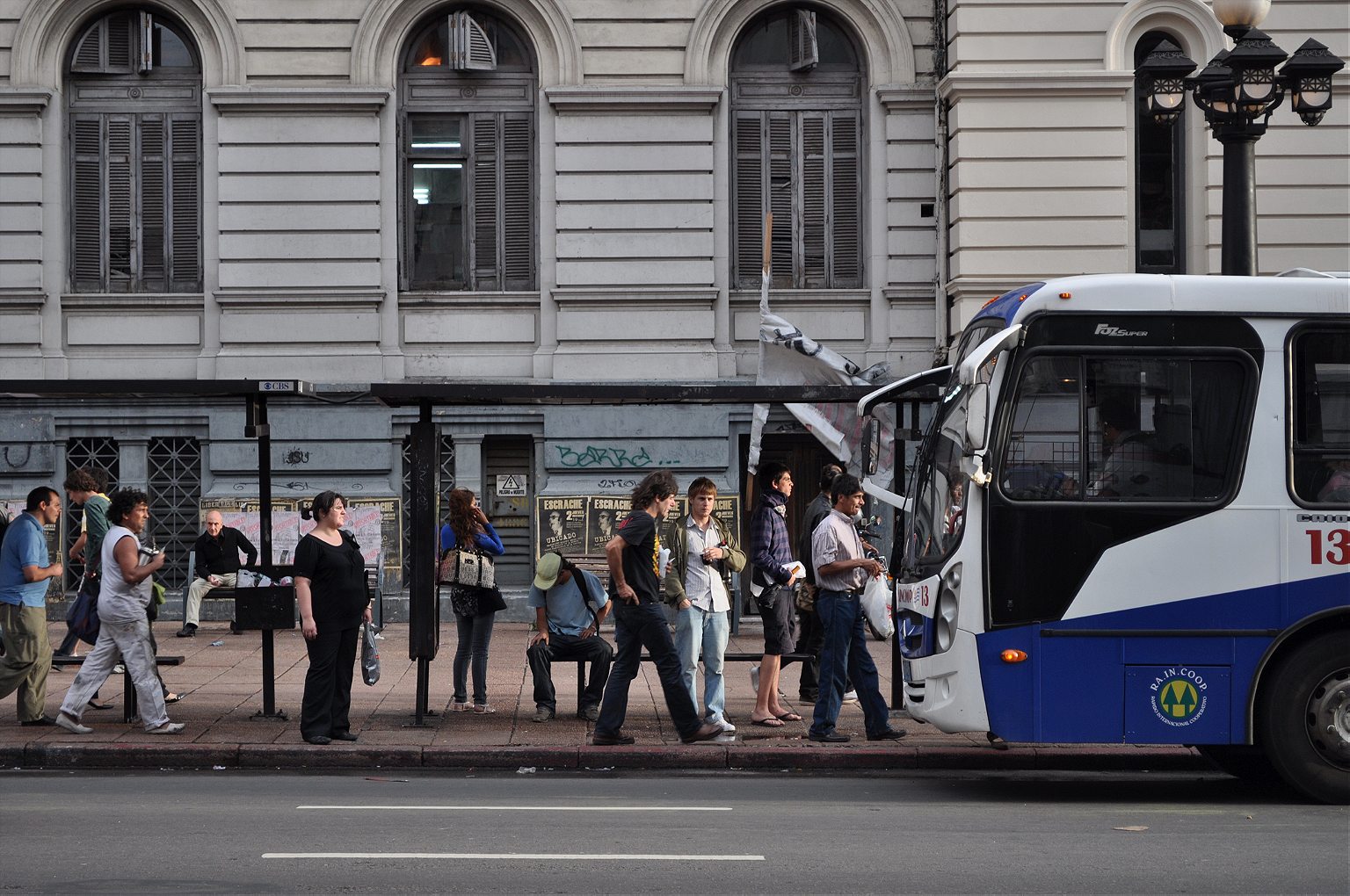 Take the bus… The city bus in Montevideo is a good option if you have basic Spanish skills. Since maps and timetables aren't posted at bus stops, you'll need to plan out your journey ahead of time using a handy online resource such as Como Ir. Avoid traveling at rush hour, when buses get uncomfortably packed. But for the rest of the day, city buses are a cheap and reliable way to get where you're going. Bus line 121, which runs from Ciudad Vieja through the city center to the beach neighborhoods of Pocitos and Punta Carretas, is particularly useful. Most visitors pay the driver in cash—a ticket costs around US$1—but if you're going to be making lots of trips, consider picking up an STM transport card, which are available at bus stations, that you swipe when you board the bus. Just remember you'll need to show your passport to get the card.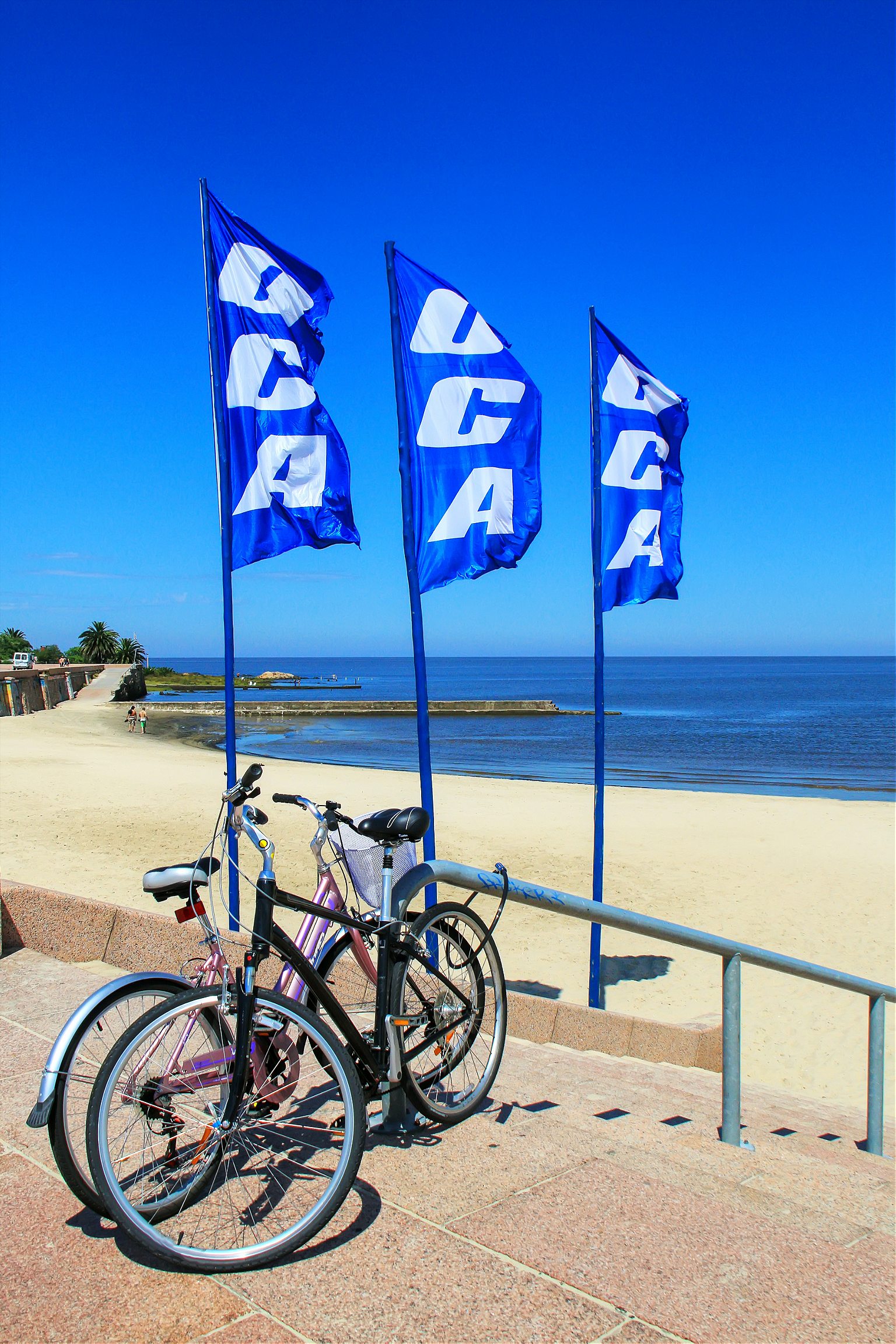 …or get on two wheels. Montevideo is ideal to explore on a bicycle, and the city's public bike share program, Movete, is convenient and easy to use, with stations set up throughout the city. Log onto the city's official page to register and pay a nominal fee, or check out one of Montevideo's many bike rentals, such as Orange Bike.

Drink local wine. Compared to the staggering number of wines produced by Argentina, Uruguay's wine scene is limited. But local production is getting better and better, particularly white wines such as Chardonnay and Albariño. You'll spot wine bars around Montevideo specializing in Uruguayan wines, such as  BocaNegra Vinos y Tapas and Barolo Wine Bar, plus a museum dedicated to wine, the Museo del Vino, with its own bar, cellar, and tasting space. Take advantage and stop for an informal tasting at Montevideo Wine Experience, a rustic vinoteca near the old port: it's a great place to try tannat, Uruguay's signature red. Also, take a short trip outside the city to visit family-run wineries such as  Bodegas Carrau or Bodega Bouza.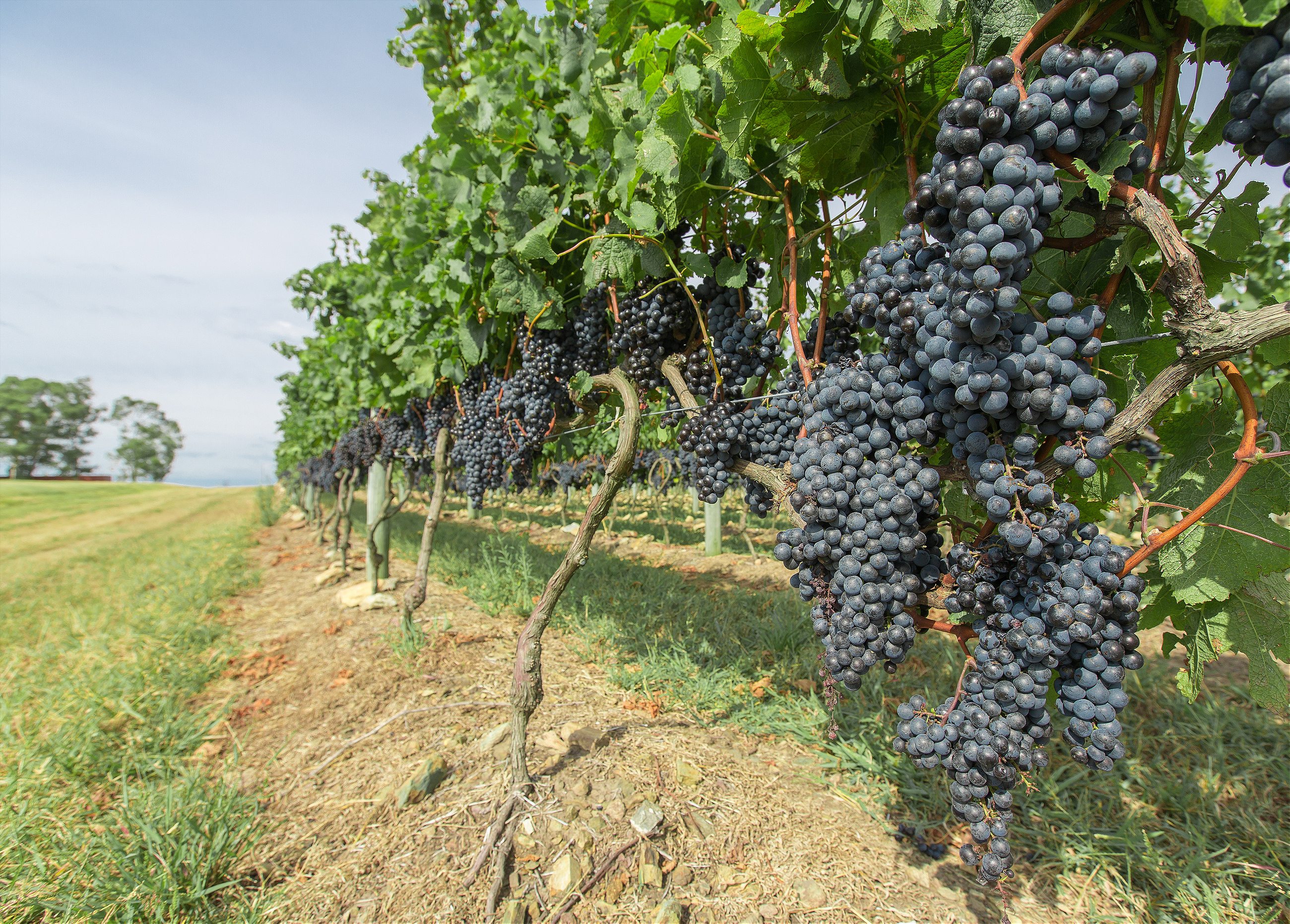 Try medio y medio at least once. Sweet sparkling wine mixed with dry white wine: That's the recipe for medio y medio (half and half), a bubbly Uruguayan drink that's been popular in Montevideo's port since the late 19th century. Some versions come pre-mixed, but you can get yours mixed to order in cafes. It's not for everyone, but it's worth a try, especially while you're soaking up the ambience of one of the old bars or cafés in the Ciudad Vieja, like Café Brasilero. To try medio y medio in its birthplace, step into the Mercado del Puerto and look for Café Roldós.

Keep an eye on price tags. Check twice before throwing items into your cart at the corner market: Uruguay depends on goods shipped in from all over the world, and import duties are high, so everyday items can seem unreasonably expensive. Dining out in restaurants feels pricey, too, especially if you're coming from comparatively affordable Buenos Aires. To keep costs down, your best tactic is to keep it local—reach for a bottle of Uruguayan wine instead of one imported from Chile or Argentina—and to arrive with the main things you'll need. This isn't the place to buy new sneakers or a stroller or iPhone accessories: bring it with you.

Plan on late nights. Don't be surprised when you see empty restaurants in Montevideo at 8 p.m. Uruguay is on a schedule similar to that of Argentina or Spain: days start and end a little later, and dinner usually doesn't begin until after 9 p.m., and later on weekends. Porteños will have a merienda, or afternoon snack, anywhere between 5 p.m. and 7 p.m. A merienda usually involves mate, coffee, or tea with cookies, pastries, or a slice of cake. But some locals opt for a savory merienda, which is referred to as refuerzo, and is usually a sandwich. You should too.

Watch fútbol. If you can time your visit with a match, you'll never forget what it feels like to be part of the crowd at Parque Centenario: Montevideo's historic stadium which was built to host the inaugural FIFA World Cup in 1930 (Uruguay defeated Argentina for the title). The next-best option is to catch a game inside one of Montevideo's old bars or cafés—or to watch inside a porteño apartment, where putting out a giant picada (a table filled with olives, cheeses, cold cuts, peanuts, potato chips) and drinking copious amounts of cold beer is standard practice. The classic rivalry in Montevideo (called the Clásico when the two teams compete) is between Nacional and Peñarol. Try to catch a match featuring either team.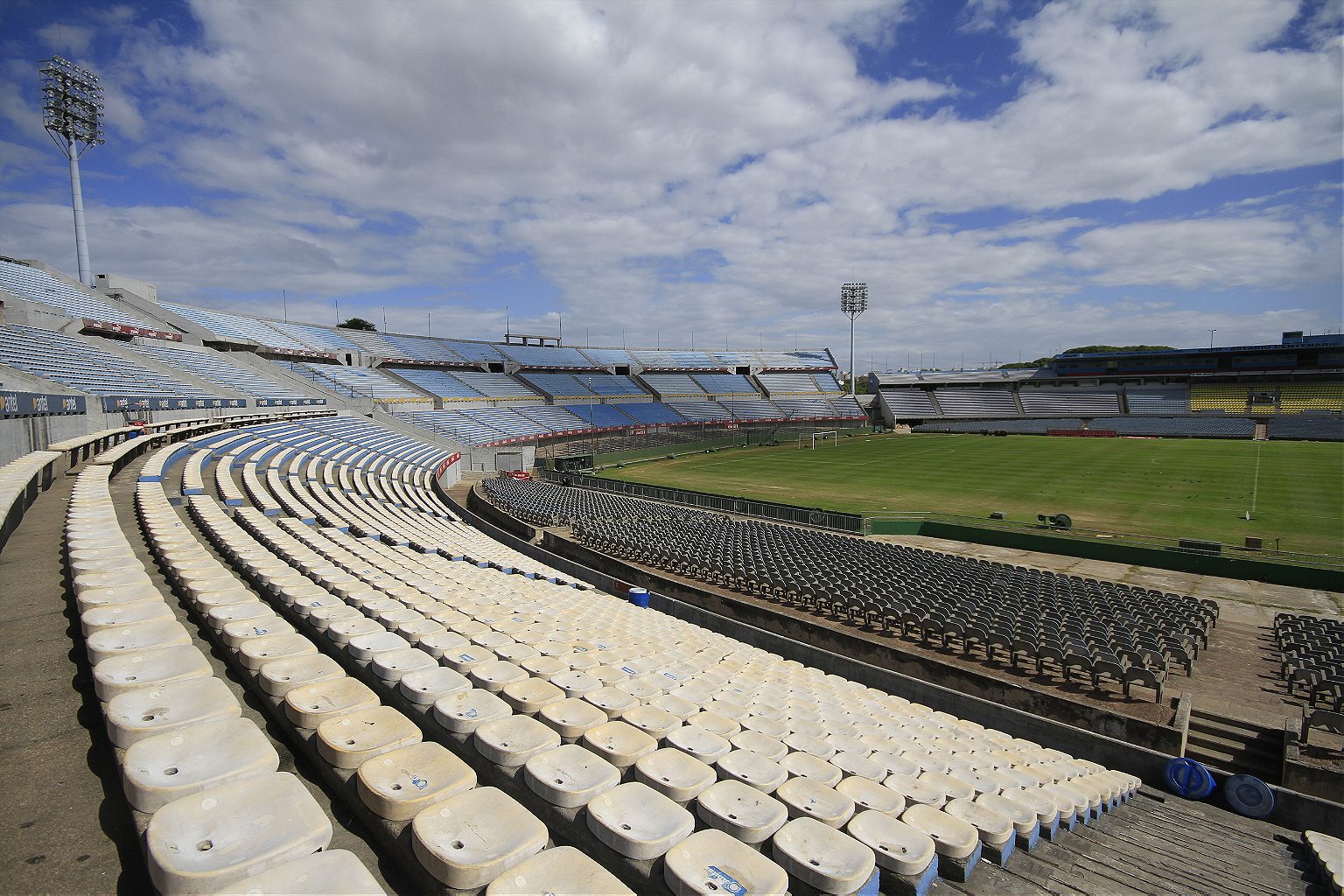 Be careful hitchhiking. In and around Montevideo, and especially on the road to the Atlantic coast, you'll see hitchhikers along the roadsides, thumbs stuck out, waiting for someone to offer a ride. Hitchhiking is relatively commonplace in Uruguay, and it's not considered particularly dangerous. But regardless, you're taking the same risks here as you would be anywhere else in the world. In other words, consider hitching a ride a last resort: there are plenty of buses to get you wherever you need to go.

Hit the beach. While it's true that Montevideo's coastline can't compare with pristine stretches of sand in quieter reaches of Uruguay, porteños are proud of their city beaches, and heading to the shore for sunbathing, a workout, or a late-afternoon mate is an essential part of local culture. Montevideo has 18 beaches, manned by lifeguards from November through April, that offer organized recreational activities for all ages. Playa Ramírez, the beach closest to the port, is a popular spot for pick-up beach volleyball, while adjacent Pocitos, the city's busiest beach, hosts frequent fútbol matches on the sand. Catch a regatta or buy fish fresh off the boat at Playa Buceo, or just walk or cycle along La Rambla until you find the perfect place to put down your beach blanket and relax.