A local's guide to Ireland's capital, from Guinness pours to post-pub feasts.
Dublin is a small but vibrant city, with over 1,000 years of history—including some big changes in the last 30 years. Once a bastion of conservative Catholicism, it now has a big Pride festival. Same-sex marriage is legal. Tens of thousands of people from all around the world have immigrated. Hip Brazilian bars sit next to traditional "Old Man" pubs. The boom years in the early 2000s, followed by the banking crisis and crash in 2009 almost brought the city to its knees, but it has bounced back.
I grew up in Dublin. I saw the changes firsthand: the city's rundown docklands being converted into office blocks, attendance at Mass declining, peace in Northern Ireland. They were strange times to live through, but now the city is a much happier, cosmopolitan place. And there's never been a better time to visit.

Stay somewhere central. Dublin is not great for getting around. The public transport is expensive, infrequent, and inefficient, traffic is awful, and taxis are expensive. Whatever money you save by staying outside the city, you'll end up spending on taxis to go anywhere. If you're on a tighter budget, look just north of the River Liffey, near O'Connell Street or Parnell Street, otherwise, stay south of the Liffey but North of the Grand Canal—Temple Bar can work, but it's very loud, day and night. And of course, if budget is no object, stay near St. Stephen's Green or Grafton Street. Dublin is pretty small so if you're central, everything will be walking distance.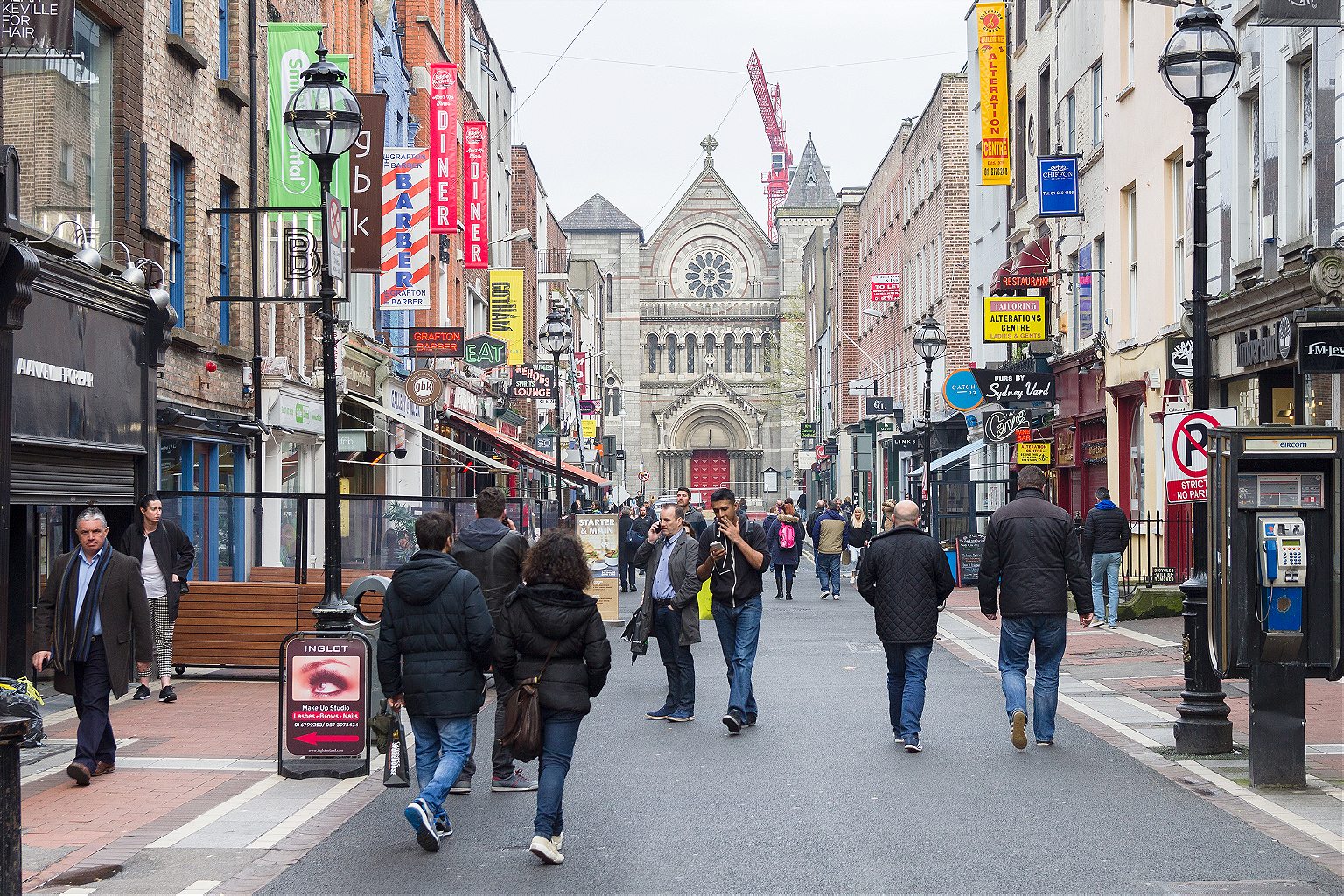 Forget the apps. Taxis are heavily regulated in Dublin, and only people with a taxi license are allowed to offer rides for pay. This means Uber and Lyft and other ride-sharing apps are illegal here. That said, Dublin has more taxis than New York City so you can usually just flag one down on the street. The only time they won't be available is in the very small hours of the morning. You can also ask your hotel or restaurant to call one. The MyTaxi app—it's like Uber for taxis—can also work, however, it's not very well designed. At busy times when drivers know they can just pick someone up off the street, taxi they turn it off, so as not to give an outside company a cut of their fare. Also, check out the cheap public bike scheme. A 3-day ticket is 5 euros; every time you take a bike, the first half hour is free, and every half hour after that is 50 cents.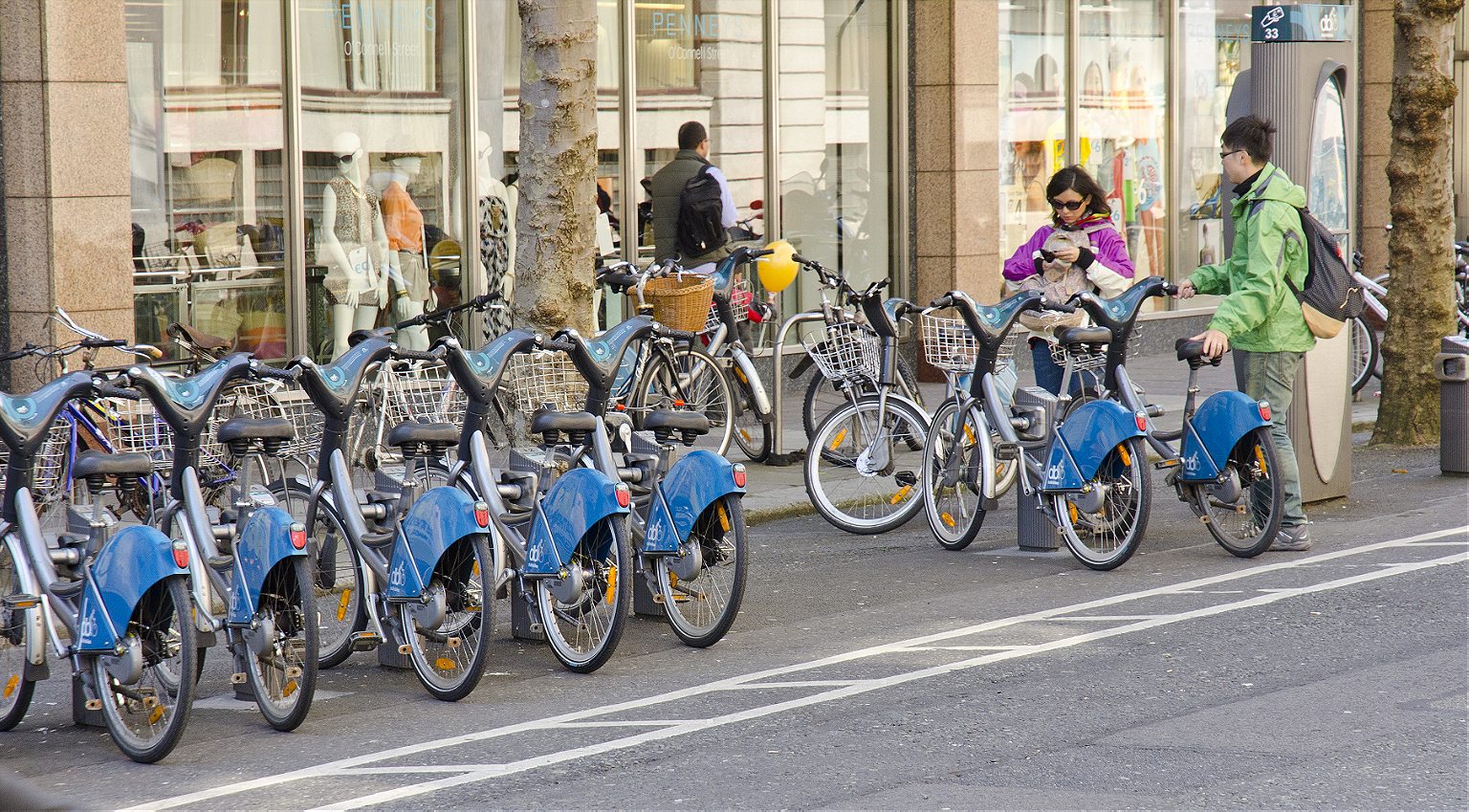 Be prepared to spend. Dublin is expensive. Like, New York, Paris, and London expensive. Many locals with professional jobs live at home into their 30s because they either can't afford to rent, or can't afford to rent and save up to buy a home. Unless you come from a ridiculously expensive city or have a super favorable exchange rate with the euro, the chances are that everything will be more expensive in Dublin than it is at home.

Skip St. Patrick's Day. It's a terrible time to visit Dublin. The locals hide, the already-high prices go up, the city is too crowded, and the craic is decidedly not mighty. If you want to come for a festival, the Bloomsday festival—which celebrates the life and works of James Joyce—and Dublin Pride are both in June; September has the Dublin Theatre Festival and Dublin Fringe Festival; and if you're prepared to head outside of Dublin, the Galway Races in July and the Cork Jazz Festival in October are also awesome. Dublin, however, is a pretty hopping city. There'll always be something on.

Don't call it Gaelic. The native language in Ireland is called Gaeilge (pronounced "gale-ga") or, simply, Irish. English rule between the 1500s and 1922 slowly eroded the amount of people who spoke it as their first language, and now there are only a few isolated handfuls left. That doesn't mean its presence is no longer felt. All Irish children must study it in school so everyone is at least a little bit proficient. It's also had a huge influence on how English is spoken in Ireland—and around the world. Words such as smithereen, slogan, galore, hooligan, bog, and banshee all have their roots in the Irish language. You'll also hear plenty of words, slang, and verb constructs unique to Ireland while you visit.

Invest in a good jacket, not an umbrella. They say Ireland has a wet winter, wet spring, wet summer, and wet autumn. While there's some truth to it, it doesn't rain all the time. (It rains somewhere in Dublin for at least some time about 150 days a year.) More than an umbrella, what you actually need for Irish weather is a good jacket—even in the summer. When it's raining, the wind quickly turns umbrellas into kites. Even when it's not raining, the cool humid air feels a lot colder than the temperature would suggest. I find a 50 degrees Fahrenheit day in Ireland is about equivalent to a 40 somewhere drier.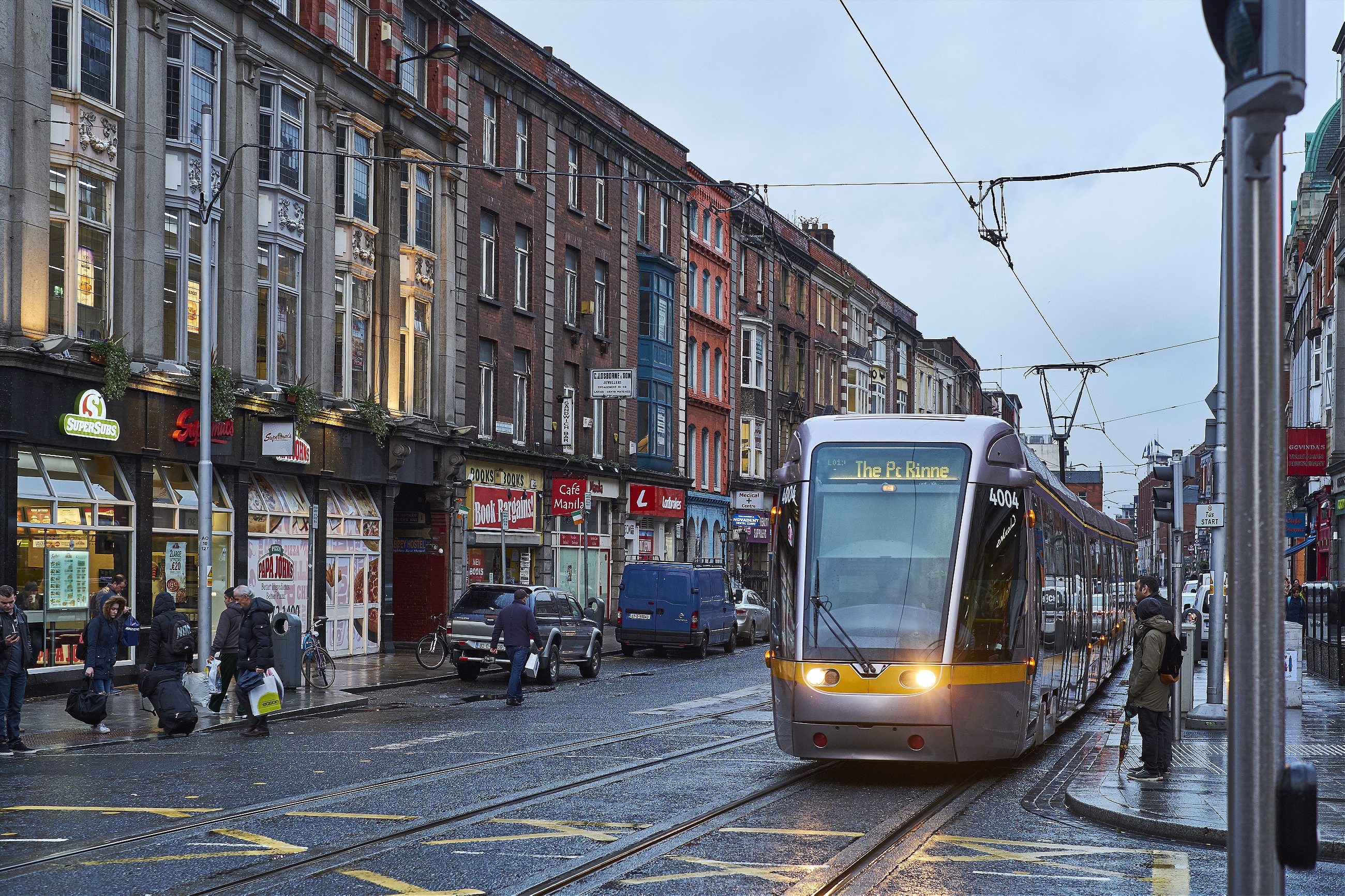 Drink Guinness wherever you find it. For every five pints poured in Ireland, one is Guinness. The best pints aren't found in the big tourist bars staffed by minimum-wage-earning teenagers, but in small pubs with a single bartender who's been there for years, keeps his beer lines clean, and knows exactly how to properly pull—two parts, a minute rest in the middle—the perfect pint. My go-to is the Dawson Lounge, just off Grafton Street. It's opposite my grandfather's old offices—he used to slip across for a pint at lunchtime. It also claims to be the smallest bar in the city; five people is enough for an atmosphere. Elsewhere in the city, Kehoe's on Anne Street, Grogan's on William Street, and Mary's on Wicklow Street, are all great spots for a pint, though pretty busy at the weekends. For these and other big-name bars, make it a midweek pint if you want to have enough space to soak up the atmosphere.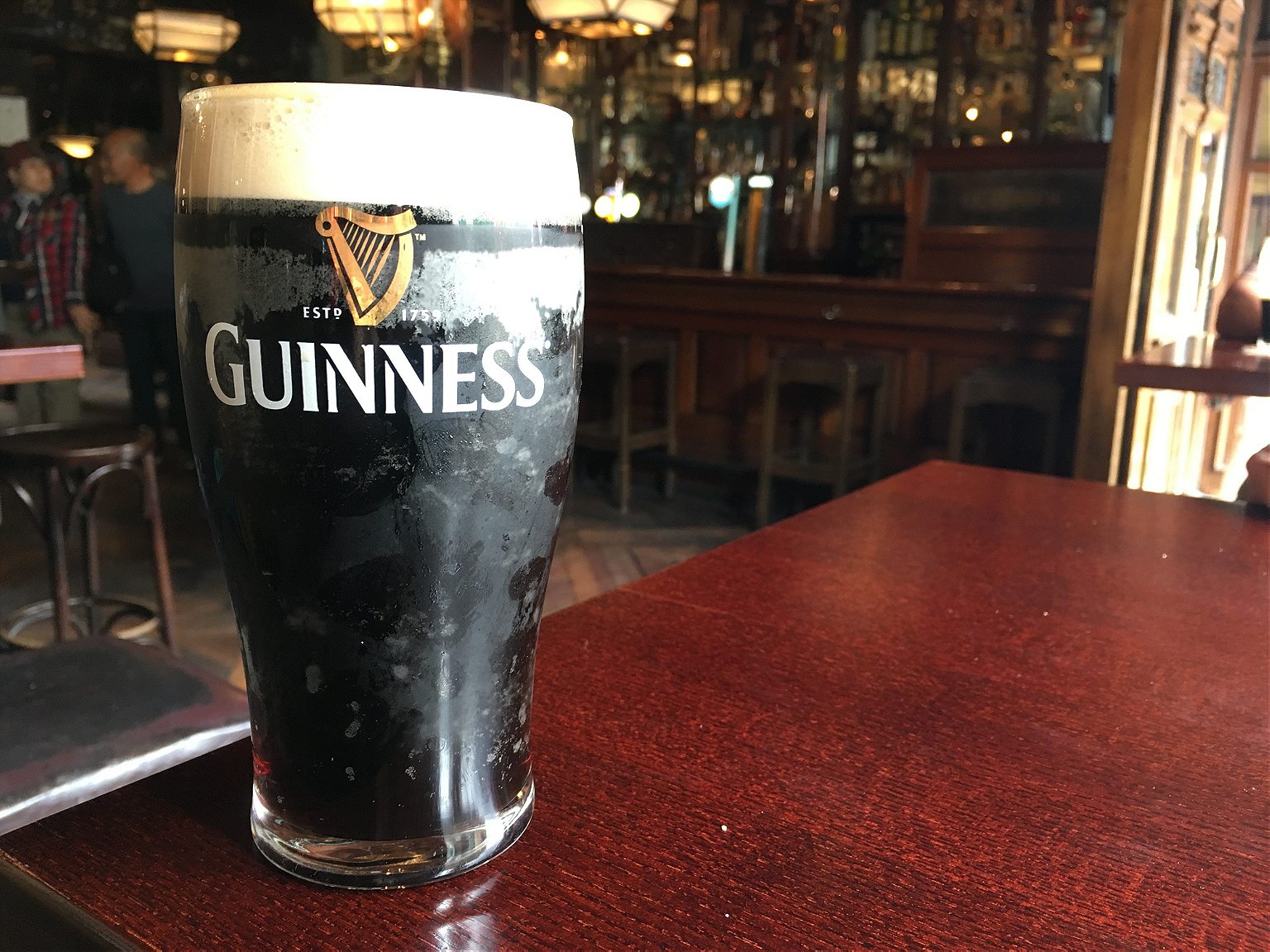 Look beyond Guinness… There is, like everywhere else, a growing craft beer scene in Ireland. Most pubs have at least a few interesting local brews available. Two breweries to watch out for are Wicklow Wolf and Franciscan Well.

…and Jameson. Ireland has some great gins (Drumshanbo Gunpowder Irish Gin, Dingle Gin), mead (Bunratty Mead), and of course, whiskeys. I'm a huge fan of Greenspot, Redbreast, and anything from the Teeling Distillery, the first new distillery to open in Dublin in 125 years. Try Ireland's finest spirits at the Dingle Whiskey Bar on Nassau Street or the Celtic Whiskey Shop on Dame Street.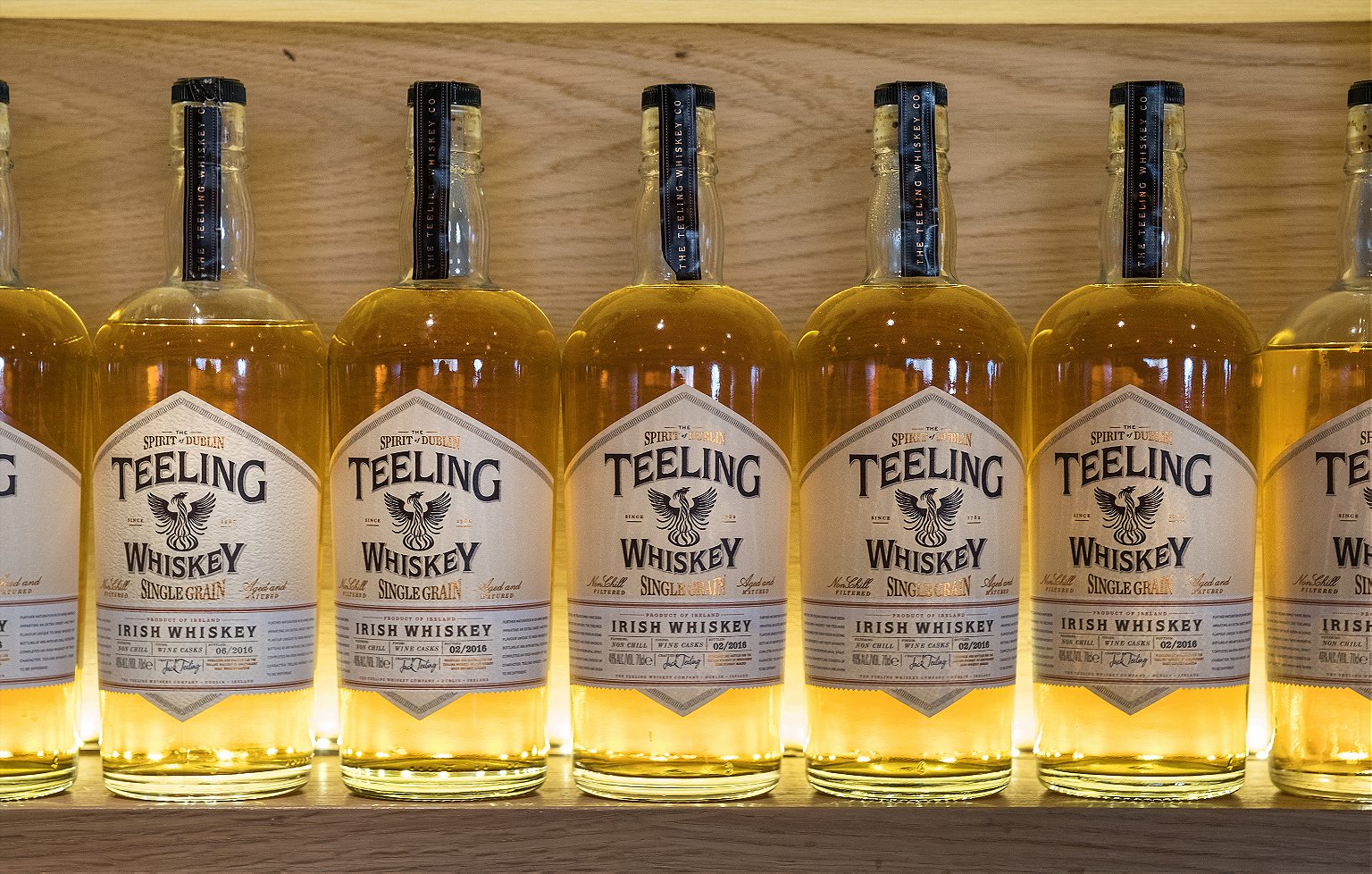 Find some poitín. Poitín (pronounced "potcheen"), Ireland's answer to moonshine, is traditionally made with potatoes by rural farmers for their own consumption, although it's now more common for it to be made with grains such as wheat. It's essentially unaged whiskey and so rough that, as many an Irish Mammy has said, it will put hairs on your chest. In the last few years, the drink has gone respectable, and you might spy a bottle of Glendalough Poitín behind any bar in Dublin.

It's not about the cuisine, it's about the ingredients. Irish "traditional" cuisine is heavy on potatoes, cabbage, and stews. But, while Ireland's traditional fare may not be the most exciting, we have mastered producing quality local ingredients—hundreds of cheeses, shellfish and smoked salmon, Ireland-reared beef and lamb—that are showcased in modern Irish cuisine (and modern interpretations of traditional dishes). Dublin now also has a thriving international restaurant scene. Sushi chain Yamamori is a local favorite, and many a Dubliner's night starts off with a few tuna rolls there. And if the night starts in Yamamori, there's a good chance it ends in Zaytoon: a Persian kebab shop open until 4 a.m.

Grab your steak knife. Irish meat is some of the best in the world. For example, all our beef is grass-fed at least 245 days a year, hormones are banned by both Irish and EU law, and antibiotics must be used responsibly. The rolling green fields in the midlands might be boring to drive past, but they're great for rearing fat cattle. In Dublin, the best places to get a steak are Shanahan's on the Green and FX Buckleys. I'd recommend a medium-rare sirloin or fillet steak. The butchers here don't really go in for unusual cuts, but they know how to nail the traditional ones.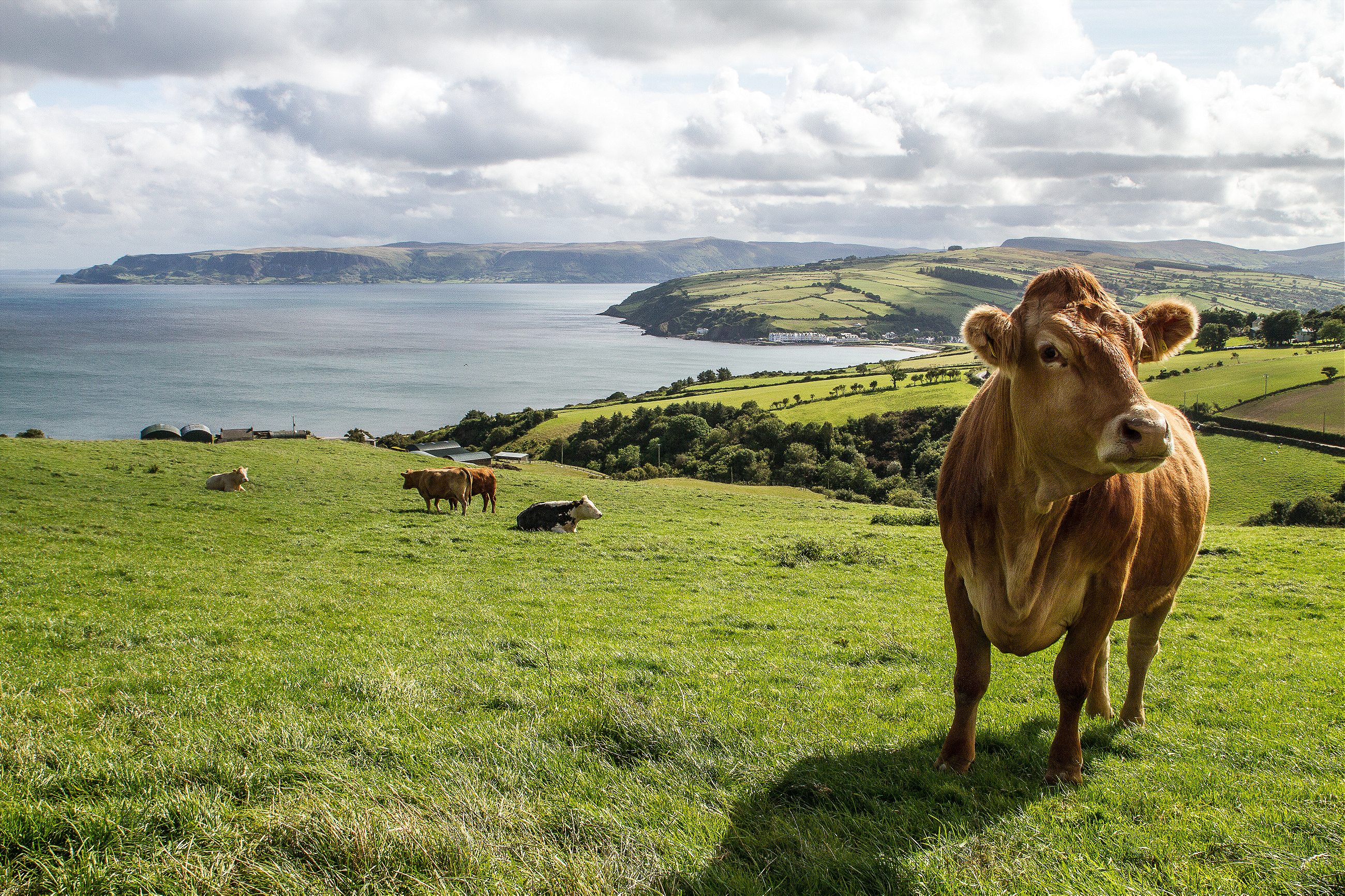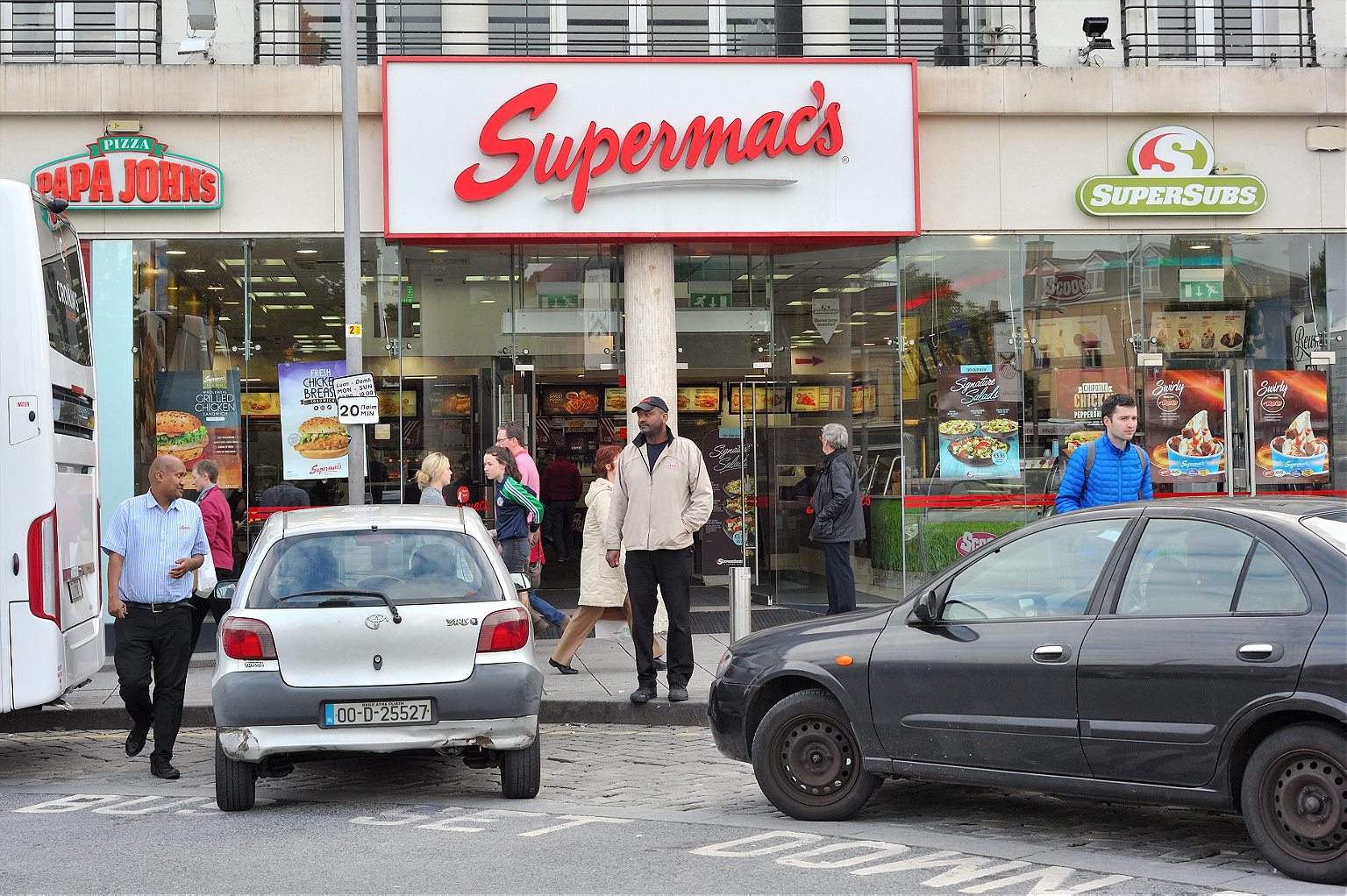 Discover Supermac's. Ireland has its own Mac-based fast-food chain: Supermac's. An institution out in the west of Ireland, there are a few in Dublin so any country buck up in the Big Smoke can get a taste of home. The one on O'Connell Street is open until 3 a.m., so it's the perfect place for a post-pub feast. Try the trademark skirting Mighty Mac with a side of taco fries.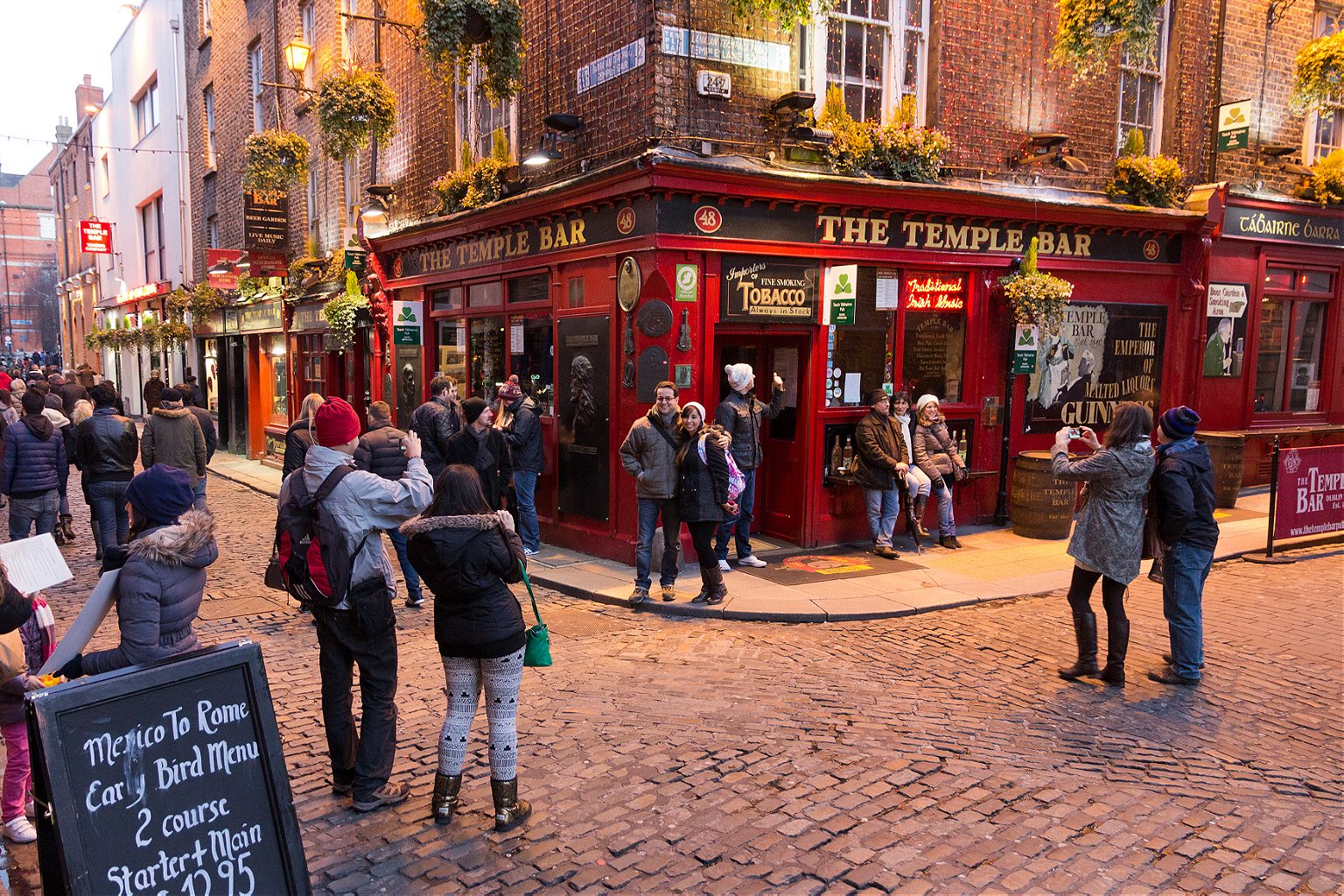 Avoid Temple Bar. In the 1980s, Temple Bar was a derelict urban area. After plans to build a bus station were scrapped, it was turned into Dublin's cultural quarter. Cheap rents let small businesses and artists move into the area, and bars followed. Unfortunately, as the area has risen in popularity as a tourist destination, it's lost its old charm. Up until about five years ago, there were still a few reasonably priced bars, but now it's busier (and more expensive) than ever—the only people you'll meet are other tourists. If that's your idea of a fun night out, go for it. But if you want a Dubliner's nightlife experience (and pints that don't cost 8 euros) then Temple Bar is a no-go.

Mind the opening hours. Ireland has two main nightlife options: pubs and clubs, and both close earlier than you might expect. Pubs open at some point after 10.30 a.m., and close between 11.30 p.m., and 1.30 a.m., depending on the day of the week, how busy the bar is, and the owner's mood. Most clubs open between 10 p.m. and midnight—though it's rare for them to be busy much before 1.00 a.m. when the pubs start to shut—and are supposed to close at between 2.30 and 3 a.m. Don't think you'll be able to pick up something to drink in any shop anytime, either. Shops with a licence can only sell alcohol between 10 a.m. and 10 p.m.

Find the music. If you're looking for traditional music, try Doheny & Nesbitt on Baggot Street, The Hairy Lemon on Stephen Street, and O'Donoghues on Merrion Row. For a pub that you can dance in, at least later in the evening, try Ruin Bar on Tara Street and Camden Exchange on Camden Street. For a nightclub, the two best options are Copper Face Jacks on Harcourt Street—if you like cheesy music—and The Workman's Club on Wellington Quay for a more laid-back vibe.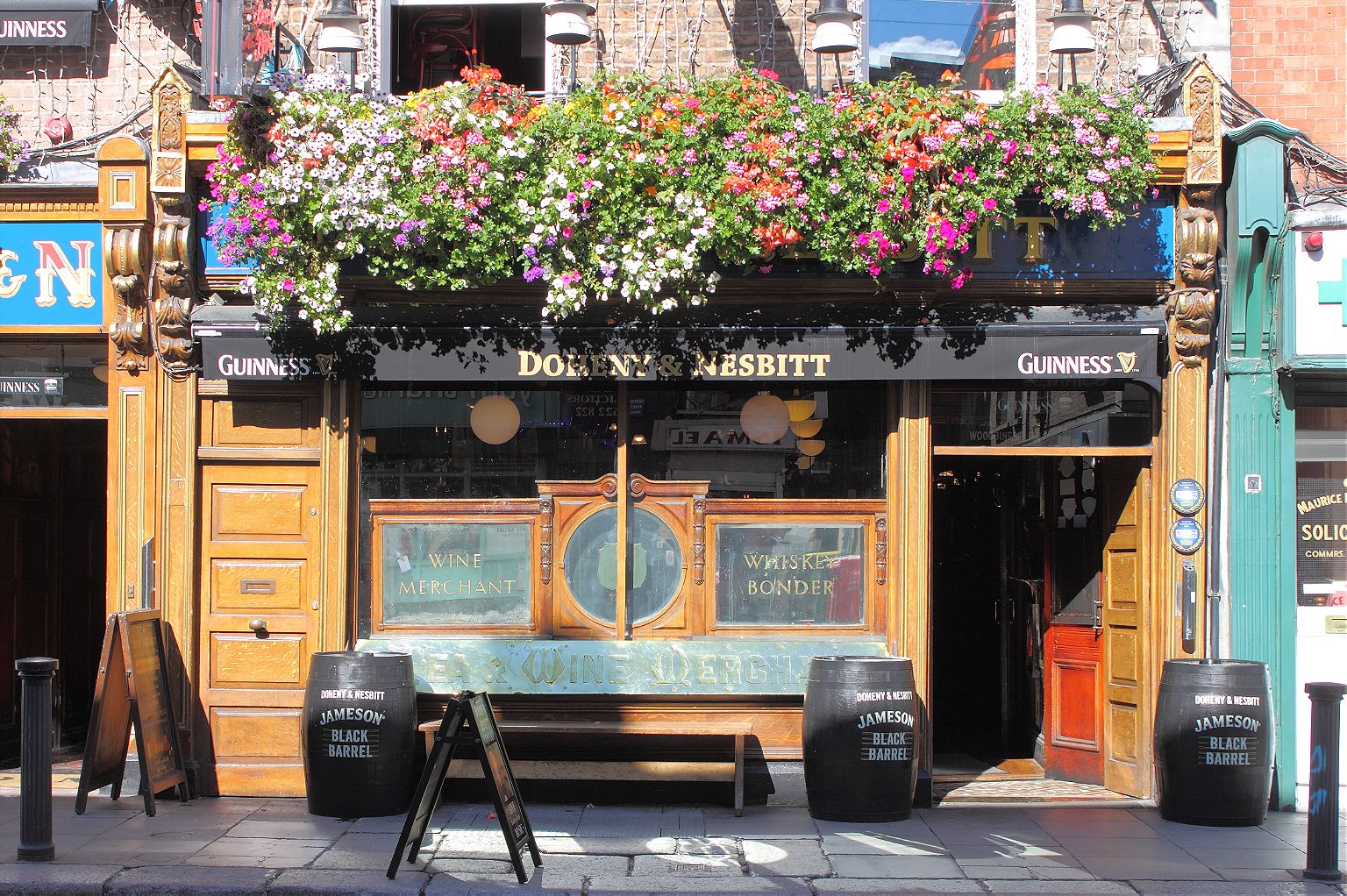 Embrace the chicken fillet roll. Walk into almost any newsagent (similar to a convenience store) in Dublin and, at the back, you'll see a deli counter selling fresh sandwiches and pastries. The most popular option by far is the strangely Irish chicken fillet roll: a white baguette filled with butter, mayo, lettuce, tomatoes, and a breaded chicken breast. No one is quite sure how chicken fillet rolls became one of our national dishes, but they did, and they're here to stay. For the most local experience, stumble, hungover, into the Spar supermarket or Centra shop nearest to where you're staying.

Tip, but not too much. There isn't a big tipping culture in Ireland, but it's starting to become more expected—especially from visitors. In general, tip 10 percent for great service in restaurants and hotels, and give taxi drivers an extra euro or two on top of the fare. Bartenders and baristas won't expect a tip every drink but, if there's a tip bucket, tossing any coins you have left over at the end of the night into it will be appreciated.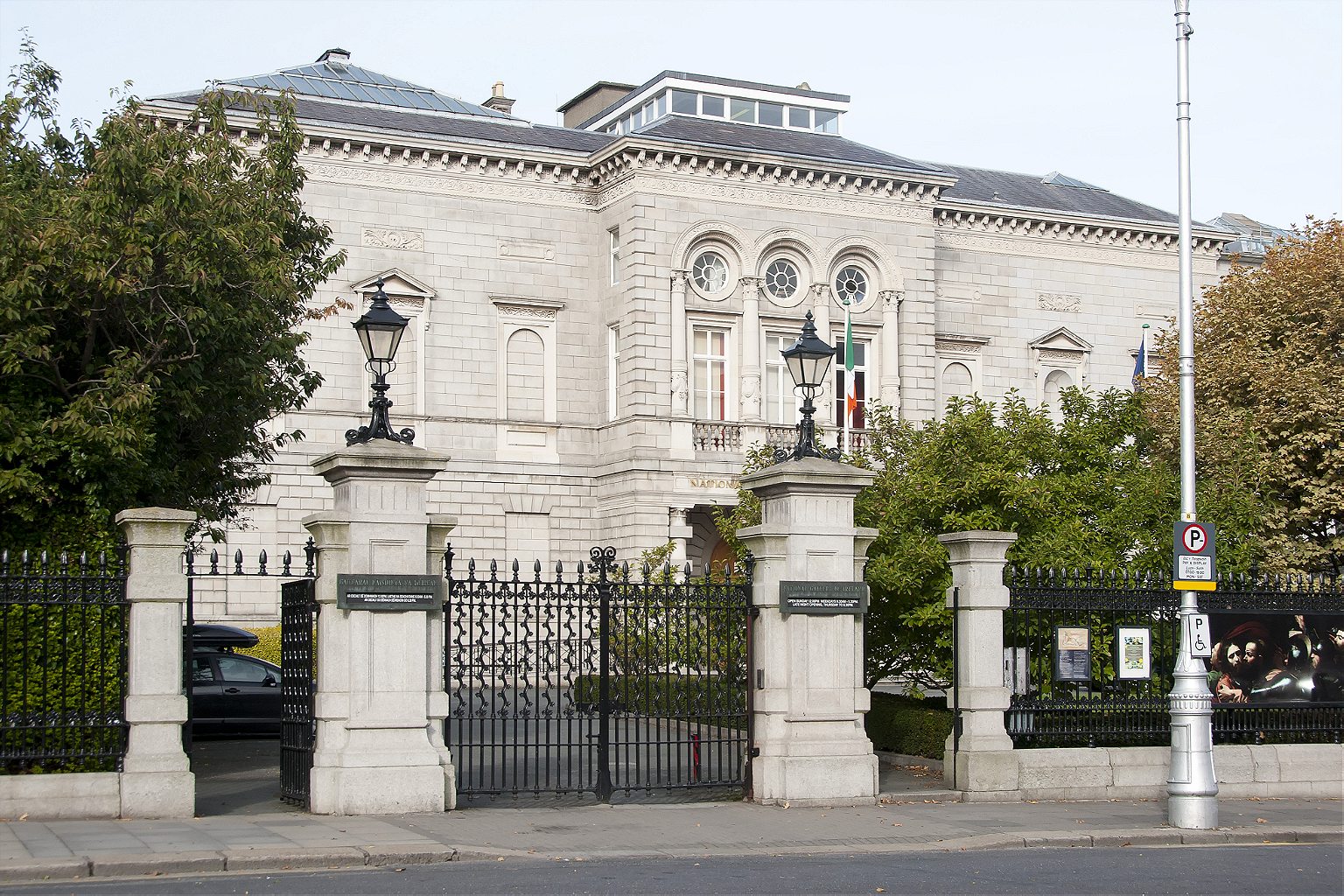 Don't miss the museums. The National History Museum, National Gallery, and Museum of Natural History (better known as the "Dead Zoo") are all within two minutes walk of each other, free to visit, and small enough to do in a single rainy day. The Dublin Writers Museum and Little Museum of Dublin are worth a visit too. While the permanent collections aren't huge, they're never super busy so it's a good chance to see a handful of world-class artifacts that you might not see elsewhere (the Vikings raided, and settled, Ireland for years and the Irish monastic period produced some over-the-top religious works) and master paintings (a Picasso, two Rembrandts, a Monet, and a Vermeer are my highlights) without waiting in line. Skip the Leprechaun Museum.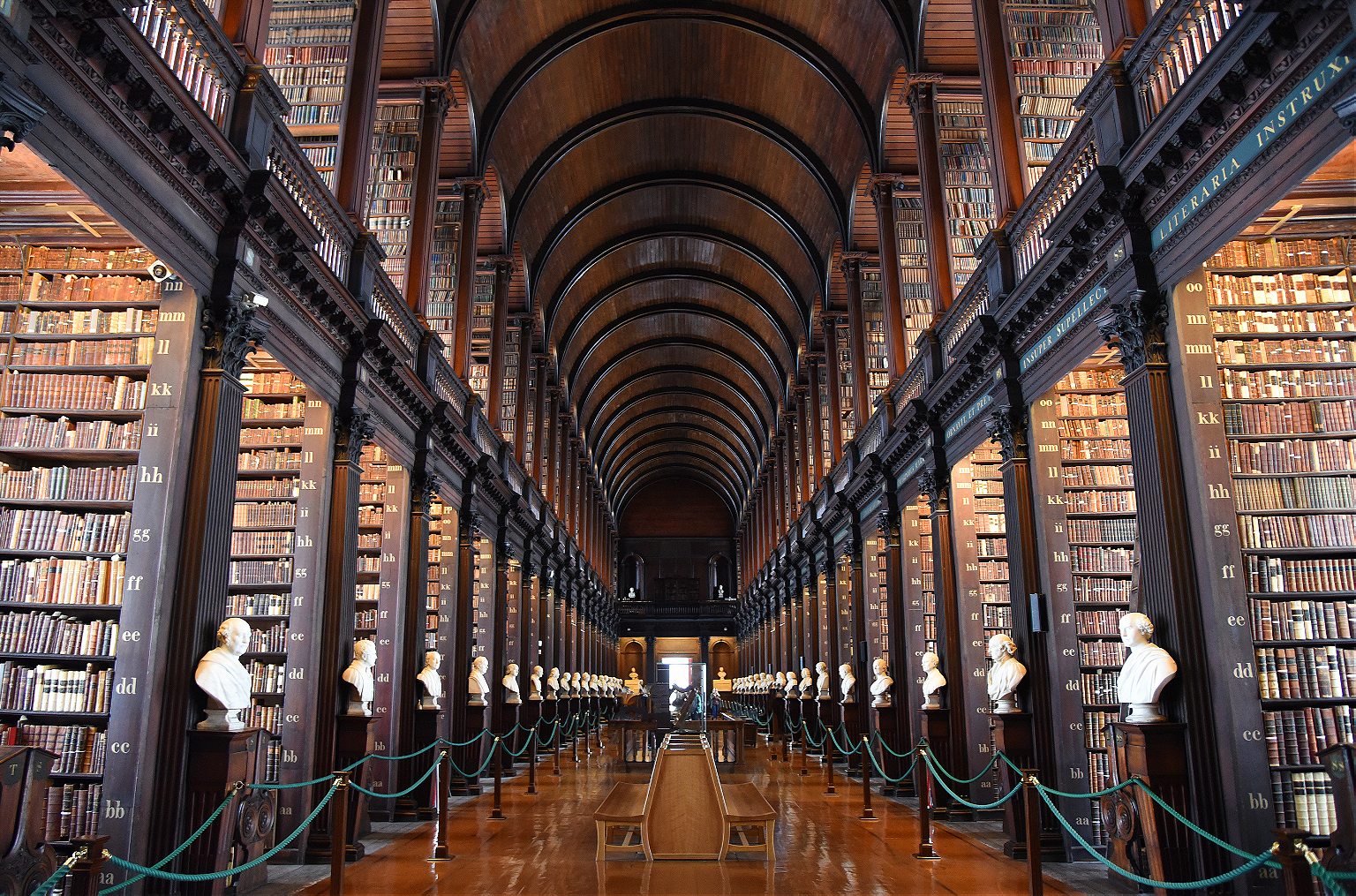 Spend some time at the big-name attractions… Some of the more obvious visitor destinations in Dublin are worth seeing despite the crowds. The Guinness Storehouse is a bit sparse, but the Gravity bar at the end of the tour has great views of the city, and the Guinness advertising gallery is the highlight of the Storehouse. It's worth a look, but don't plan to spend hours there. You can save some money and skip the queue by buying tickets online in advance; how much you save depends on how busy the timeslot you want is—the less busy, the bigger the discount. The Book of Kells is impressive, although the Old Library it's housed in is even better. The Dublin Castle tour is also impressive: The first castle was built on the site in 1230 and some of the original wall still remains buried underground, which you can see. You'll also get a solid grounding in Ireland's recent history—a lot of it played out at the Castle.

…and at the offbeat ones. If you want to see something a little different, try the mummified remains in St. Michan's Church, the ultra-modern, constantly changing exhibitions in the Science Gallery, and the collection of ancient books in the Chester Beatty Library.

Explore the parks. Dublin is a very green city, with many grassy public parks inside the city limits. Right in the center, Stephen's Green, the Iveagh Gardens, and Merrion Square are all wonderful. On sunny days, I'll just walk loops around one of them chatting with a friend. Phoenix Park is about a mile east from the center, and at 1,750 acres, it's one of the largest city parks in Europe—twice the size of New York's Central Park, with enough space for 500 or so wild deer.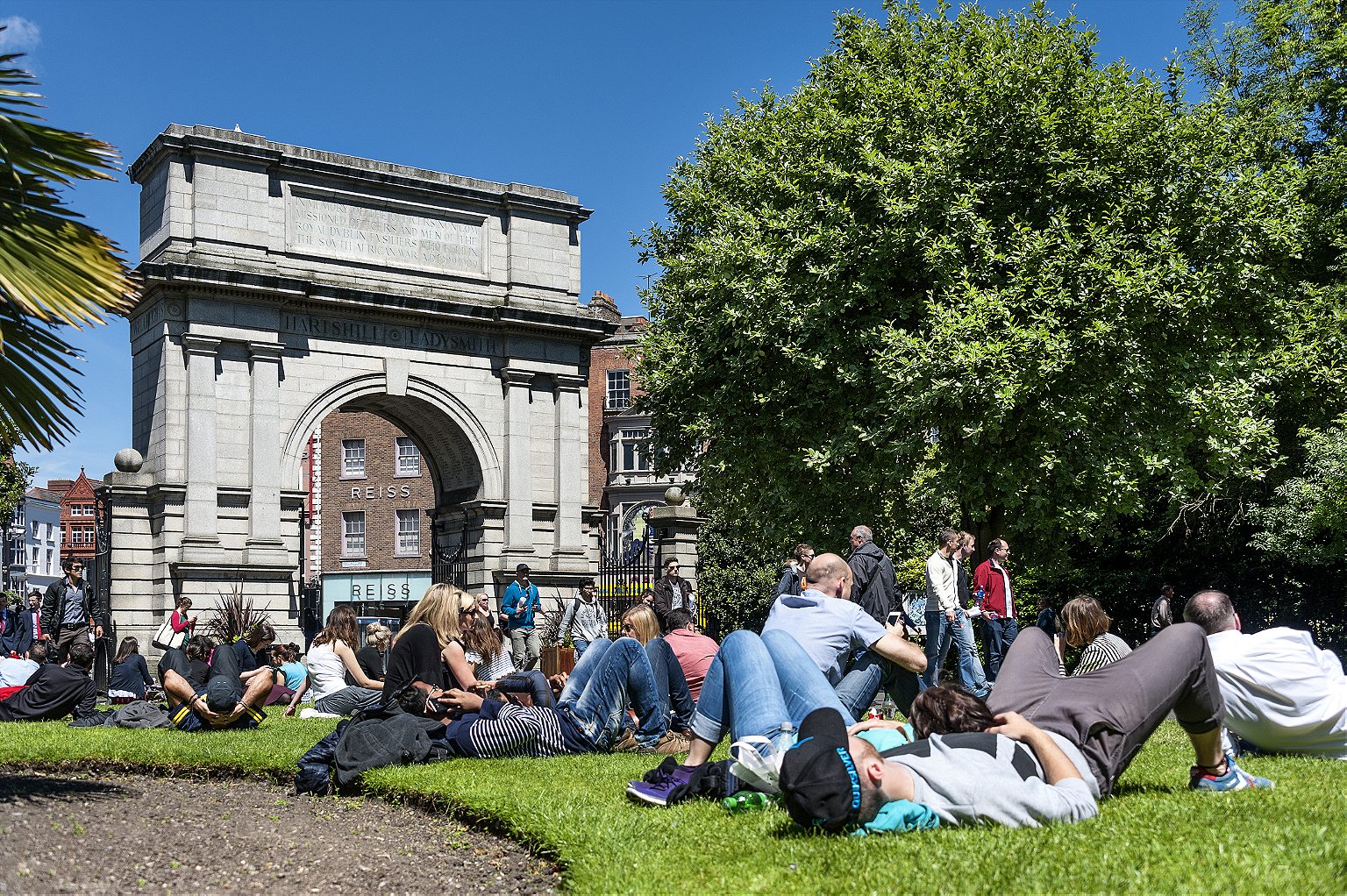 Bring hiking boots. Dublin is small, and there are lots of public trails for walkers of all abilities within an hour of the city center. For a view of the city, head out to The Hellfire Club, a ruined hunting lodge in the Dublin mountains where it's rumoured that "gentlemen of quality" engaged in Satanic practices and orgies in the 18th century. The cliff walk around Howth Hill has views over the Dublin Bay.  A little further afield, Glendalough is a gorgeous glacial valley about 90 minutes from Dublin; there you'll find everything from short loops to full day hikes.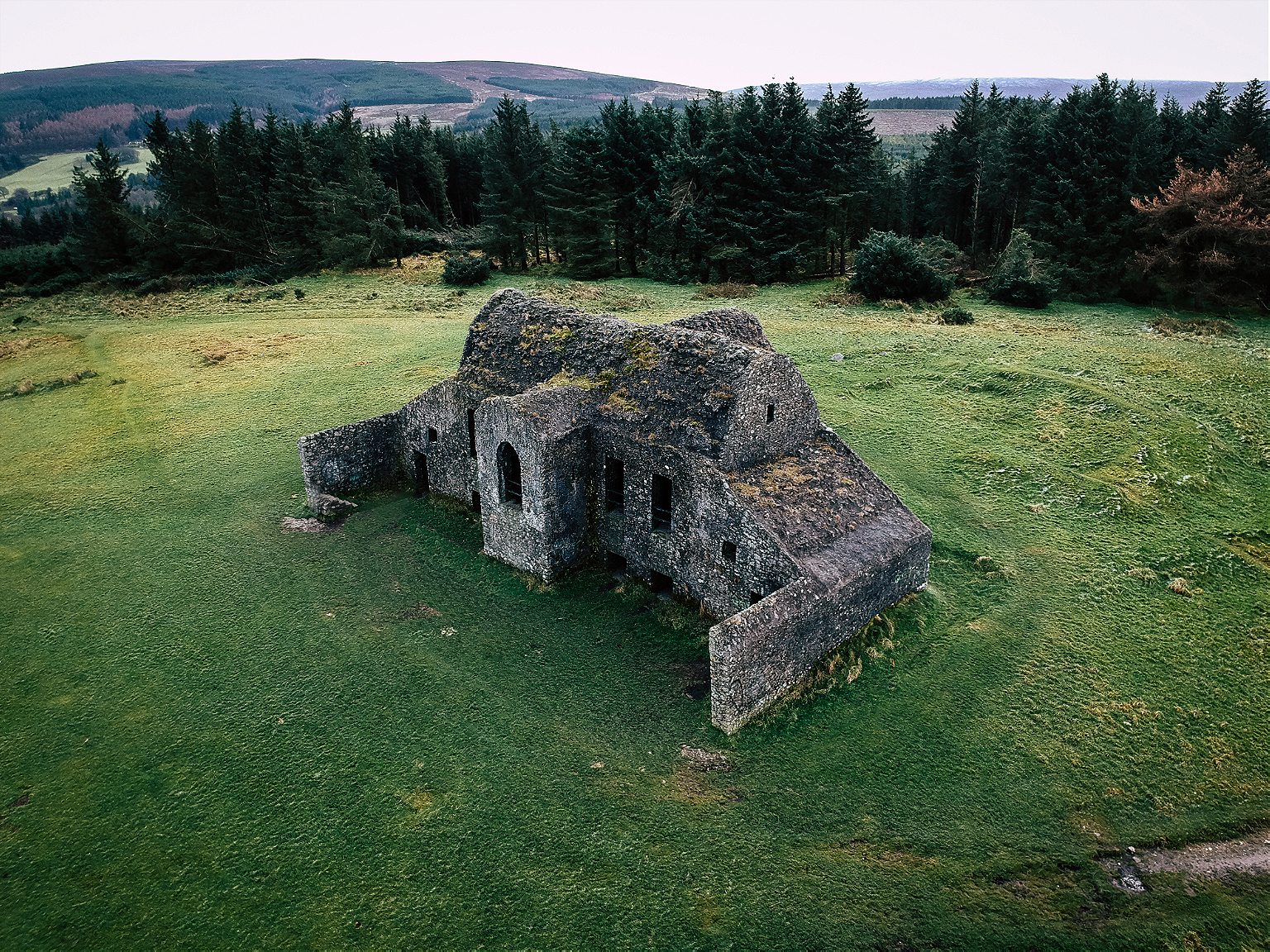 Skip the bus tours. If you're going to visit attractions outside Dublin, such as the Cliffs of Moher, Blarney Stone, or the Rock of Cashel, avoid the bus tours that go from the city and rent a car instead. It will normally work out cheaper, and give you a lot more flexibility. Public transport will only really get you between major towns so if you want to see rural Ireland, you'll need a car anyway.

Get out of Dublin. Ireland is the size of Indiana; it only takes four hours to drive from one end to the other. If you're visiting Dublin, it's worth thinking about whether you want to visit anywhere else as part of the same trip. Galway, on the west coast, is a fabulous small town you can easily spend a weekend exploring—it's got Dublin's liveliness in a smaller package. Belfast is just an hour and a half north. You can even fly to most major European cities for about €50 one way with Ryanair. Use Dublin as a gateway.