Get out of Central, take to the water, and eat as much as you can: a smart guide to Hong Kong.
Many visitors come to Hong Kong expecting some version of New York—and sure, there are glossy glass towers, a major finance district, cocktail bars, and thousands of restaurants (more than 14,000 and counting), but Hong Kong has a distinct personality rooted in Cantonese culture. Venture beyond Central and you'll discover ornate temples, tea shops, Chinese herbal-medicine apothecaries, dai pai dongs (family-run outdoor restaurants), and astoundingly dense neighborhoods–not to mention a public transit system that leaves New York (and many other cities) in the dust. It's one of the world's most enjoyable cities to explore, thanks to its hyper-efficient metro system, historic tram, and open-air Star Ferry.
Then, there's the food. Hong Kong runs on carbs, from artery-blocking volumes of dim sum to deep bowls of wonton noodles and pineapple buns smeared with melted butter. And when you're not eating, you'll likely be on the move, just trying to keep up with the city's pace.

Visit in the fall. Hong Kong has a subtropical climate, which means summers are sweltering. It's like walking around in a thick, cauldron of boiling soup—two steps and you'll sweat through your shirt. Spring showers have ruined many a travel plan, while winter skies seem clogged with pollution. But then there's autumn: the most blissful time of year. Visit from October to November when the sun's out, the mercury hovers around 70-80 degrees Fahrenheit and Hong Kong turns on all its charms.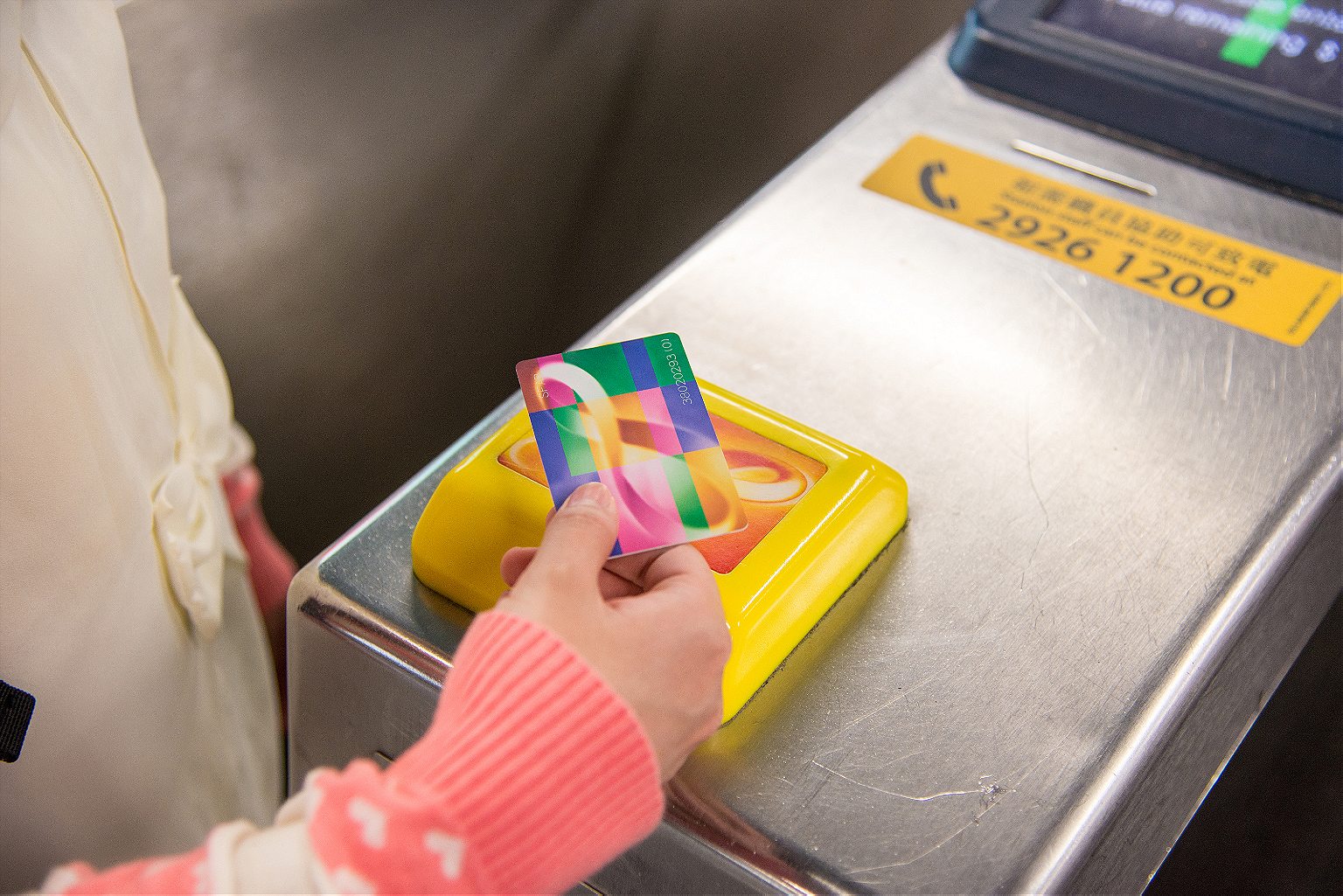 Get an Octopus card. The Octopus card is one of the handiest 'purchases' you can make in Hong Kong. Available for a HK$50 deposit (which you get back upon return) at the airport, MTR stations, and all convenience stores, the little plastic card will let you tap your way onto any form of public transit, rather than fumble with coins to purchase a physical ticket (yes, it's 2019; no, Hong Kong's ticketing machines do not take credit cards). Octopus cards are also useful for quick purchases, like a bottle of Tsingtao beer at 7-Eleven or a double-shot Americano at Starbucks.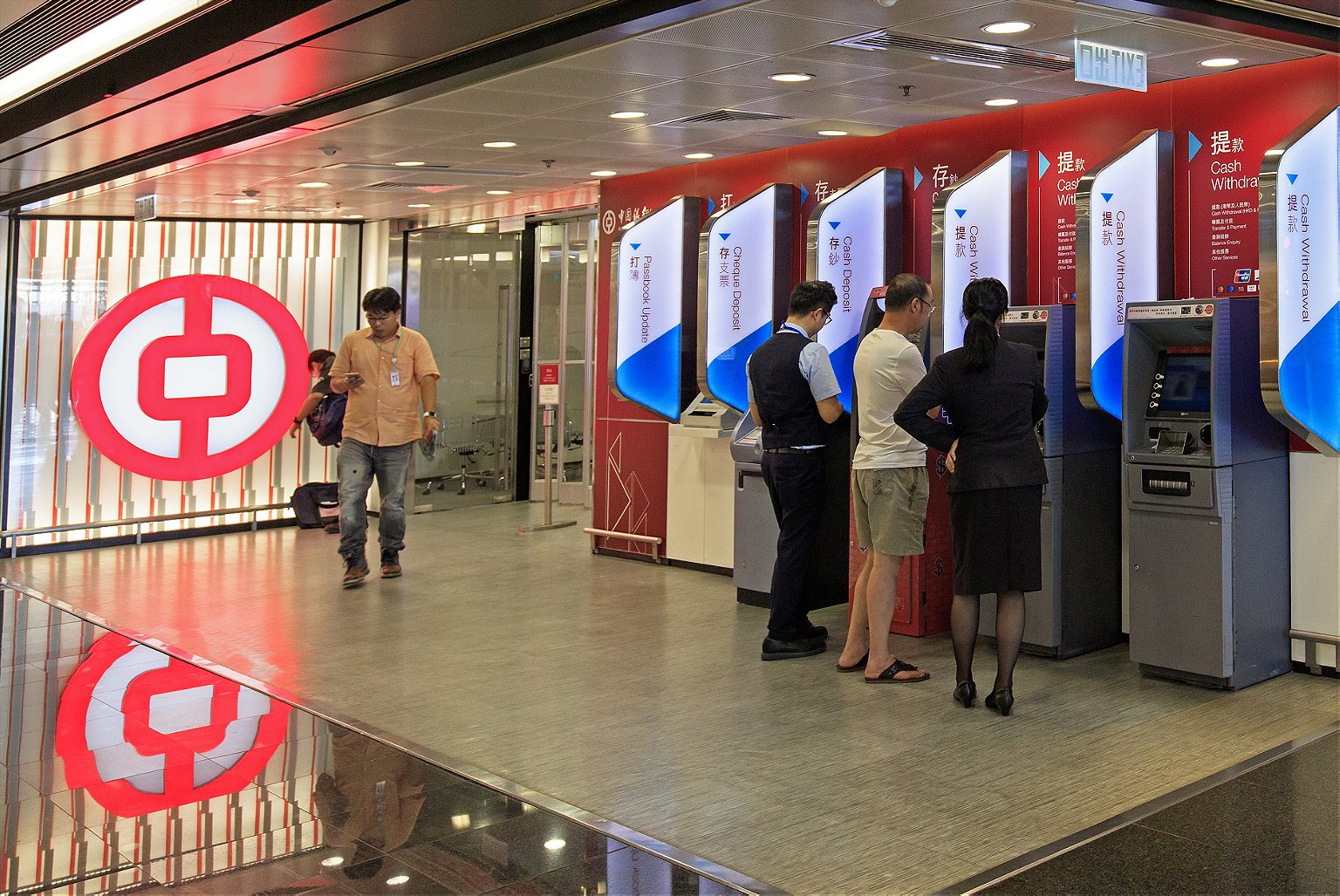 Carry cash. Hong Kong is advanced in many ways, but a surprising number of cafes and transit options don't take credit cards or Apple Pay. For visitors, the biggest headache will likely be taxis, which require cash payment. That said, there's an HSBC bank roughly every two blocks, so you are never far from from an ATM.

Understand politics. The relationship between Hong Kong and China is complicated. Founded in 214 BC by the Qin Dynasty and later ceded to Great Britain in the 1842 Treaty of Nanking following the three-year First Opium War, Hong Kong's status as a British colony continued for the next 156 years until the 'handover' back to China sovereignty in 1997. The city is currently a Special Administrative Region (SAR) of China and will adhere to the Basic Law, a mini-constitution stipulating "one country, two systems" until 2047. However, the mainland has tightened its grip on Hong Kong over the past few years with new infrastructure projects, election screenings, declining press freedoms and the increasing use of Mandarin in schools. It's sensitive but, then again, there's no need to avoid political discussions—in fact, your taxi driver might dive right in. Just remember that not all Hongkongers identify as "Chinese" and most cherish their native tongue of Cantonese, so thank people with an "mmm goi" rather than  "xie xie" and you'll do just fine.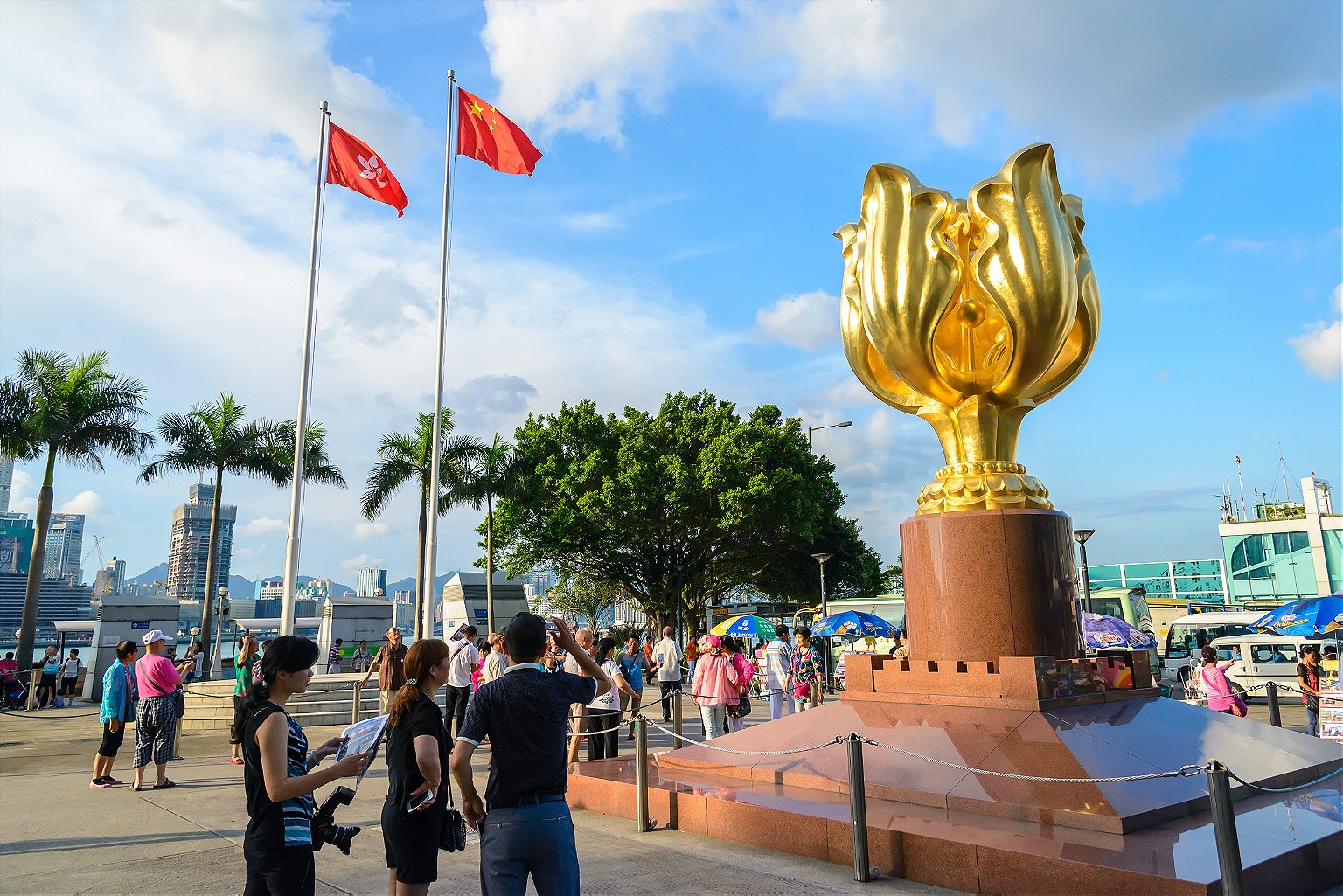 On that note, learn some lingo. Or, at least, a few phrases. English and Chinese are both official languages of Hong Kong, but the latter is the mother tongue. Roughly 90 percent of the population speaks Cantonese—not Mandarin, which is widely spoken in China. Cantonese has nine tones (nine!), making it a challenging language to master, but you can easily pick up a few phrases to use around town. For instance, ng-goi (pronounced mmm-goy) means thank you as well as excuse me; jou-sen (joe-san) means good morning; and hou-hou-sihk (ho-ho sick), means 'yummy'.  That last one will come in handy. And just for fun, you can add 'la' to just about any phrases to add emphasis or express  exasperation.

The MTR is your best friend… It always amuses me to watch people run for the MTR—the city's metro system. Rest assured, the next train will arrive in about one minute. The speed, cleanliness, and efficiency of the MTR is astounding, and a precise 31 minutes will take you from one end of Hong Kong Island to the other. You can also travel throughout the New Territories, head down to the Southside, or take the Airport Express—it makes exploring Hong Kong a breeze.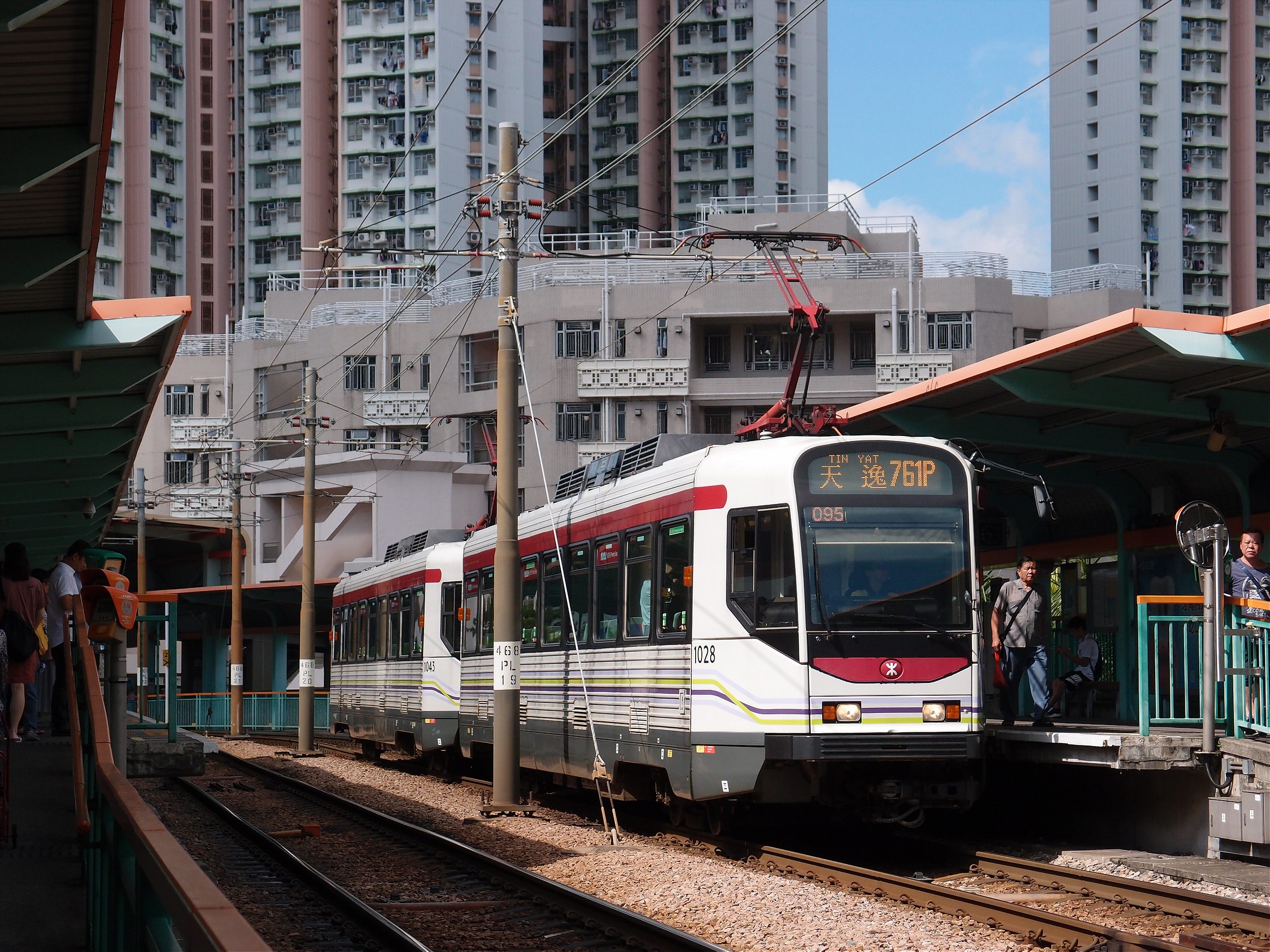 …but avoid it at rush hour. The worst place you could possibly be at 6 p.m. on a weekday is at the Central, Admiralty, or Tsim Sha Tsui MTR stations. You'll get caught in a wave of people, who have no choice but to move at the same glacial pace for fear of falling over and getting trampled. At rush hour, you could wait for five, six, seven trains to come and go before you can finally squeeze on.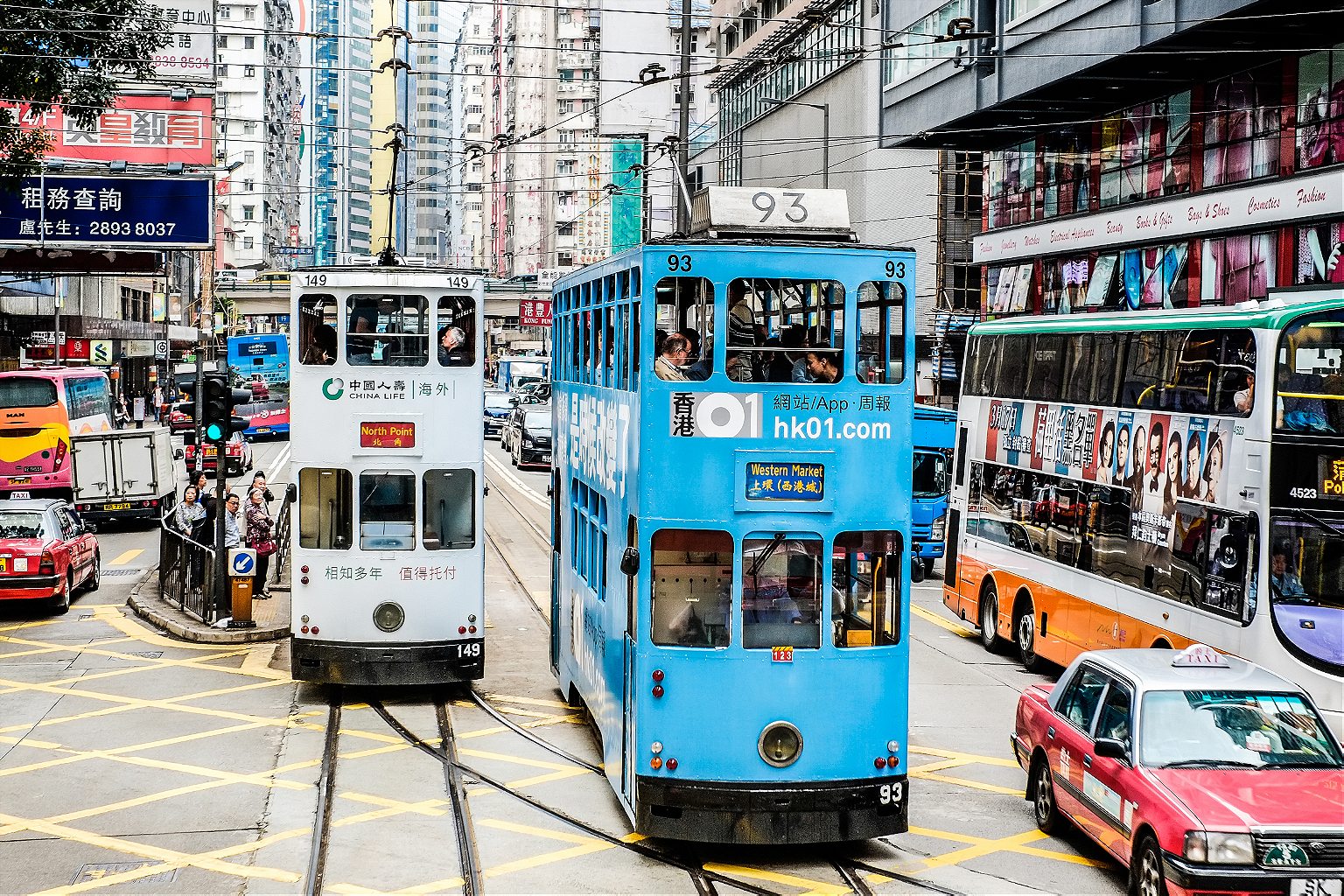 Skip minibuses, take the 'ding ding.' While out and about, you will likely see little red and green minibuses buzzing by. The green vans have set routes, while the red ones don't—you can hop on and off anywhere along the way. But these little buses have developed a reputation for being dangerous due to numerous crashes. If you're looking to cruise around the city above ground, opt for the historic tram (nicknamed the 'ding ding' for the sound it makes) to explore at leisure, or hop on a double-decker bus.

Get out of Central. Neighborhoods like Central and Tsim Sha Tsui are the primary landing spots for travelers due to their central locations, restaurants, museums and malls. But they're not the best representation of local Hong Kong culture. Take the MTR to neighborhoods such as Sham Shui Po, Kowloon City, Yau Ma Tei, or one of the smaller outlying islands (like Peng Chau or Cheung Chau). You'll find more cha chaan tengs (post-World War II diners) such as Mido Cafe or Kam Wah Café, cooked-food markets such as the Kowloon City Market and Cooked Food Centre, and lots of mom-and-pop shops. Further field in the New Territories, there are ancient walled cities like Kat Hing Wai Walled Village (built centuries ago by Chinese clans) and hiking trails.

Know your siu mei from your shu mai. Hongkongers greet each other by saying: "Have you eaten yet?" This hints at the deep, deep appreciation for food in this city. Dining out, whether for dim sum or dinner, is the preferred way to connect with friends and family, and you'll see restaurants packed to capacity almost every day of the week. The local cuisine is Cantonese, from southern China, and tends to be mild and nuanced, rather than big, bold, in-your-face flavors—think steamed fish, congee with pork, rice noodle rolls, and stir-fried morning glory. A few of the most popular dishes sound similar, such as "shu mai" (a popular dim sum dumpling, filled with pork and shrimp) and "siu mei" (barbecued meats) but, either way, you'll end up with a delicious dish. If you are worried about language barriers, then stick around the Central, Sheung Wan, and Causeway Bay areas. Street-food lovers should head over to the Kowloon peninsula for great, frills-free meals at Australia Dairy Company (order the signature scrambled eggs on toast) and Oi Man Sang (try the black pepper beef). For a more polished experience, stop by stalwart favorites such as The Chairman, Seventh Son, and Above & Beyond for a top-shelf introduction to Cantonese cuisine.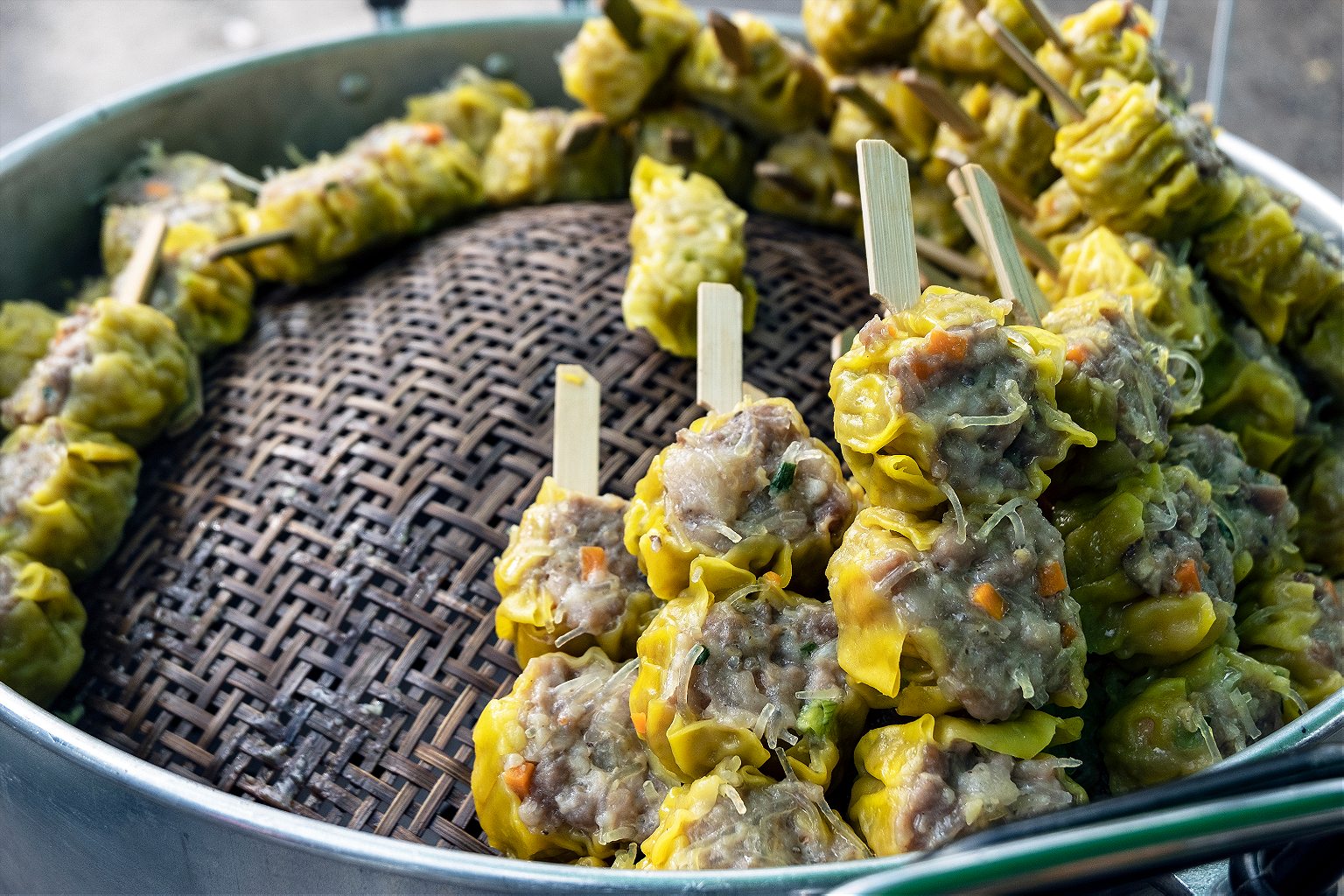 Eat as much as you can. Hong Kong might be best known for its Cantonese cuisine, but the variety is astounding. There's French, Italian, Greek, Japanese, Peruvian, Mongolian, and dozens of mash-ups—sometimes all under one roof. Though you can easily eat food from around the world, Asian cuisines are particularly well represented in Hong Kong. Try Sri Lankan at Hotal Colombo, Vietnamese at Chôm Chôm, Japanese at UMI, and Thai at Chachawan, just to name a few.

Make friends over dim sum. At some old-school restaurants, such as Lin Heung Tea House in Central or Sun Hing in Kennedy Town, there is no designated seating. You simply teeter on a tiny stool wherever there's an opening. These sharing tables provide ample opportunities to make new friends. From the bowl of boiling water in the middle of the table (use it to rinse your teacups and tableware before eating) to the line out the door, there's no shortage of ice-breakers.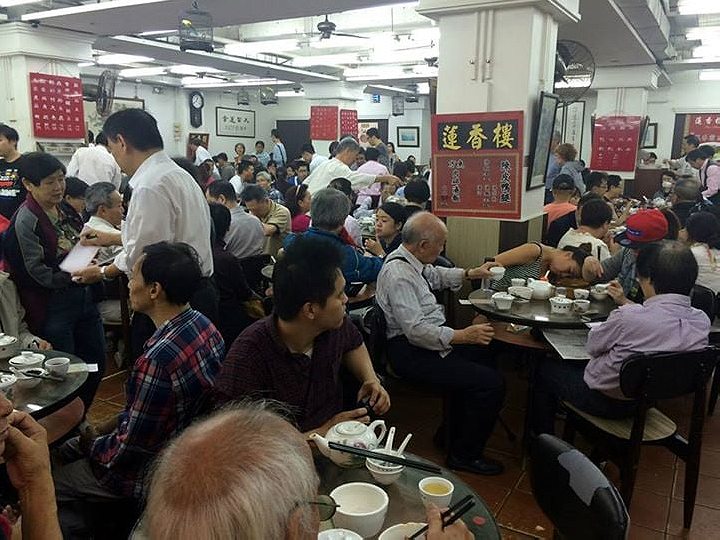 Party at Club 7-Eleven. For an affordable night out, just head to a convenience store, then spread out across one of the many popular stone stairwells in SoHo, in the hilly streets above Central. There are no open-container laws, so you can bring beer, wine and cocktails with you wherever you go—that includes the waterfront, parks, and even public rooftops. For example, the rooftop of the International Finance Centre (IFC), Hong Kong's second tallest building, is a popular spot to mingle after work.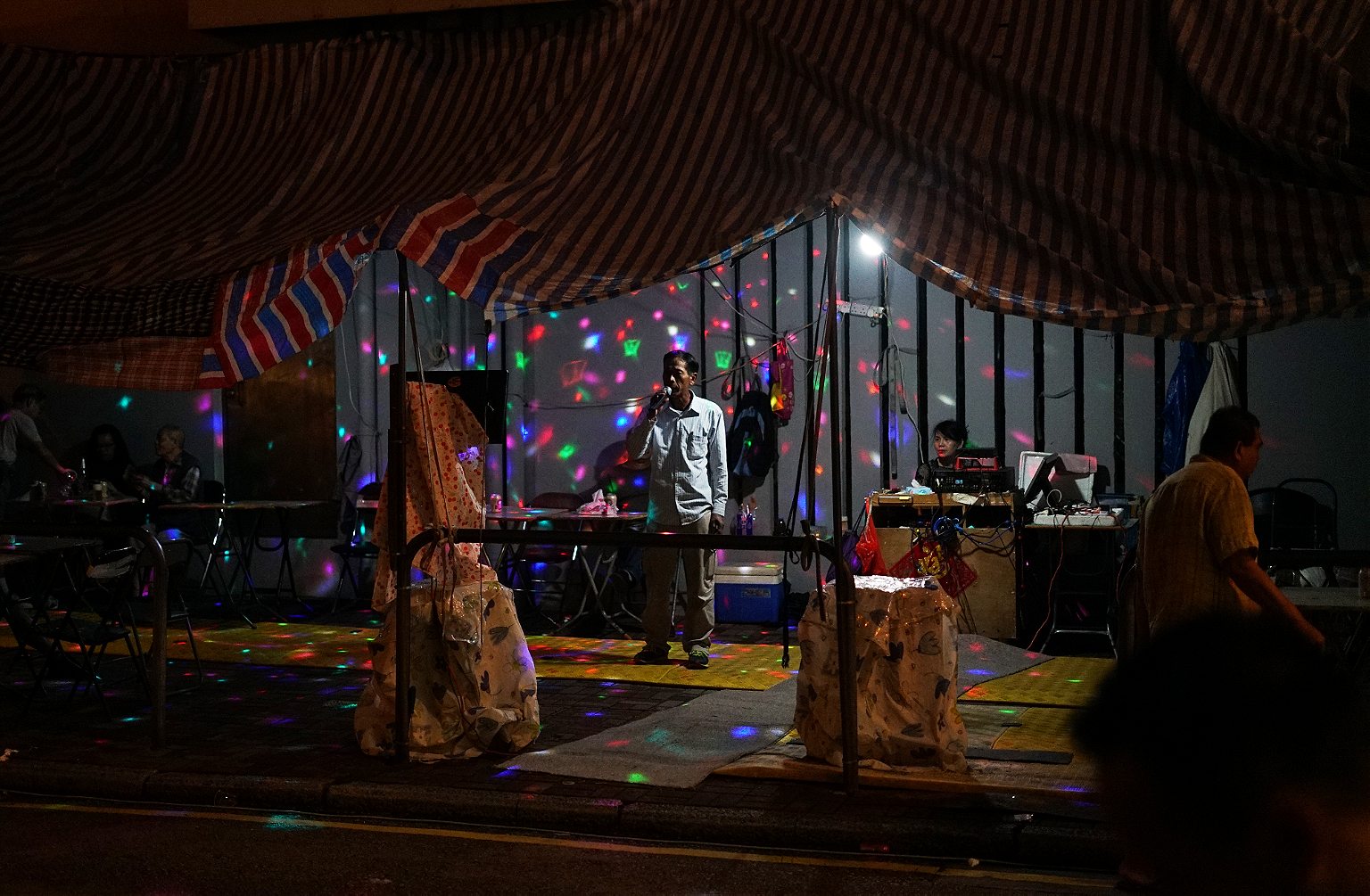 Get into karaoke. Whether you're already fluent in Canto-pop or simply love a heartfelt rendition to "Hey Jude", karaoke is one of the most popular ways to spend a weekend evening—and early morning. You can perform in public at bars like Cinta J in Wan Chai (complete with a live band) or book a private room with your own personal screen, mics, snacks and drinks service. A few of the most popular karaoke clubs are Red MR, Neway, and Music Box.

Head for the rooftops. Hong Kong's skyline is famous for a reason. It's a forest of high-density skyscrapers and LED lights, all centering around Victoria Harbour. And it is beautiful. Rather than join the masses along the waterfront, find a rooftop bar for a view. For something affordable and relaxed, Beer Bay atop the Discovery Bay Ferry Pier, in Central, should suffice. Meanwhile, an upscale night out might lead you to the rooftop of Ce La Vi in Lan Kwai Fong, Hong Kong's famed nightlife strip, or Sugar, in Quarry Bay; or Popinjays, on the roof of The Murray hotel in Admiralty.

Seek out speakeasies. Hong Kong has its share of great dive bars (Castro's, The Wanch, and Club 71, just to name a few) but cocktail lovers may want to savor proper pours. Over the past few years, speakeasy-style bars have become popular. Finding them takes some time, and only a few are worth the extra effort, such as Foxglove, J. Boroski, Room 309, Butler, and Mizunara the Whisky Library.

Eat late-night at Tsui Wah. After hours, the most popular place to end up is Tsui Wah. Founded in 1967, the local dining institution now has branches all over the city. It's like Hong Kong's answer to McDonald's (though you can find plenty of those too if you prefer a Big Mac) but with classic Cantonese comfort foods. Try the popular wonton noodles, beef brisket curry, crispy pork chop buns, fried rice, milk tea, and sweet buns drenched in condensed milk.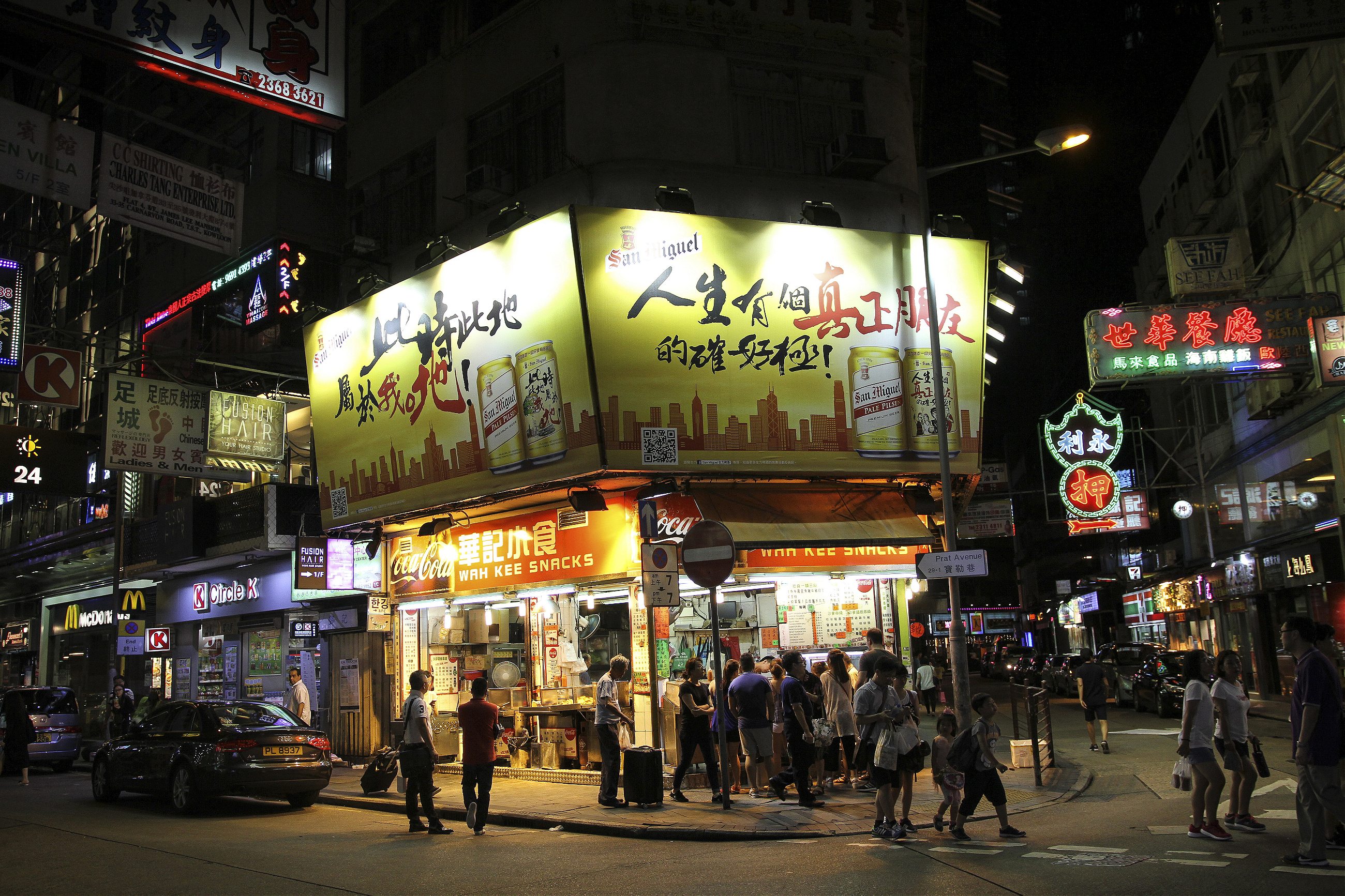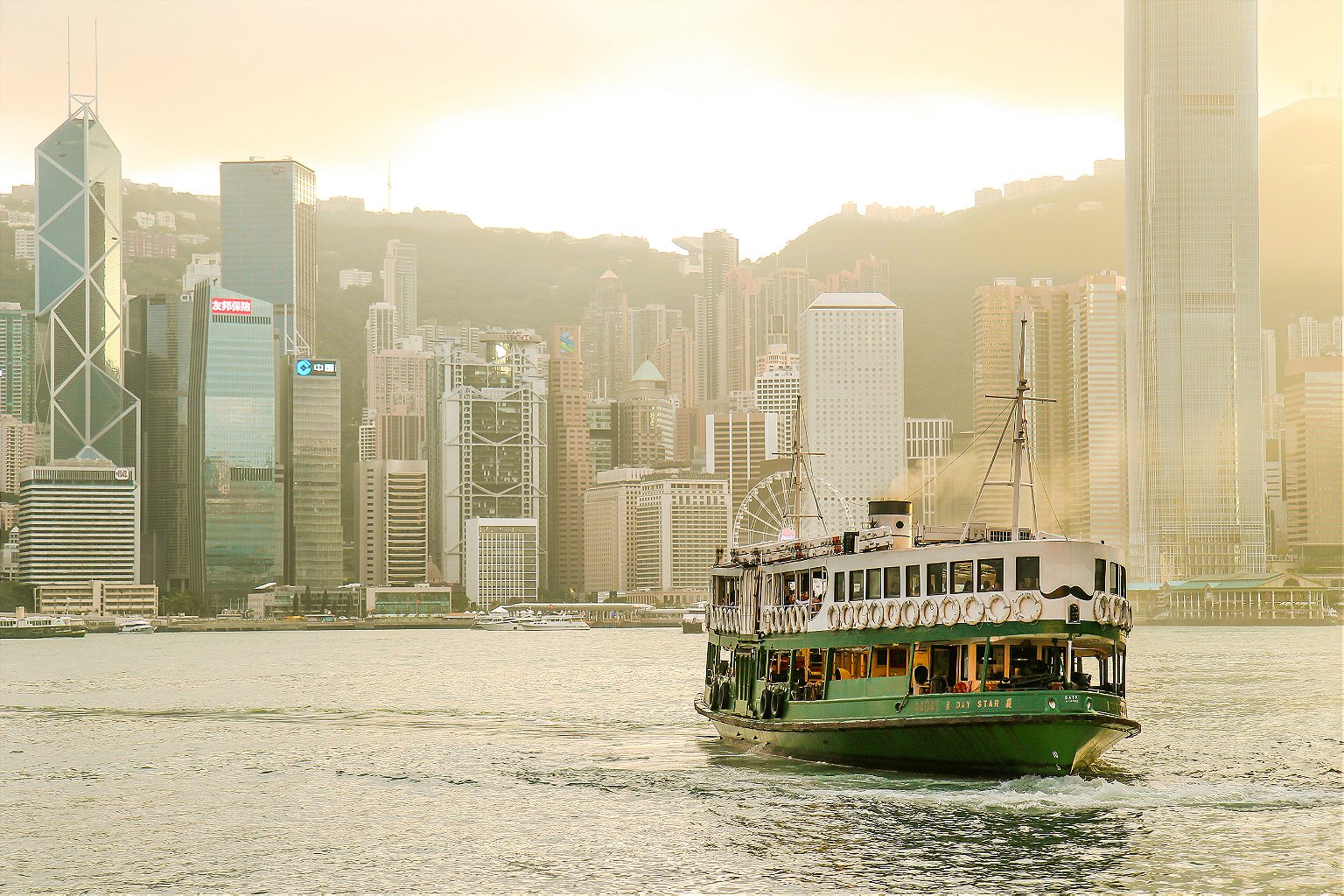 Take to the water. Some popular attractions are worth doing, and the Star Ferry is one of them. These beautiful white-and-green boats have been criss-crossing Victoria Harbour for more than a century. They're not only a relaxing way to commute, but they're also insanely affordable at just HK$2.20 per ride. If you're balling out, use the upstairs entrance to ride 'first class' (essentially, there's air-conditioning) for an extra 50 cents. Another way to cruise around the harbor is on a traditional junk boat, such as the red-sailed Aqualuna. Tours run nearly every hour and tickets include a welcome wine or beer.

Explore the outlying islands. Most travelers associate Hong Kong with fashionable Central or the crowded streets of Mong Kok, but the territory also has more than 260 outlying islands—dozens of which you can visit. Lamma island stands out as an ideal day trip. On this car-free island, there are several beaches, outdoor cafes, bars, and a traditional fishing village off to the east that's easily accessible via the Family Trail. Then there's Lantau, which is huge, but full of fascinating landmarks, from old Tai O (a fishing village with vibrant stilt houses and markets) in the southwest to the remote Trappist Monastery, accessible via a hike from Mui Wo, in the east.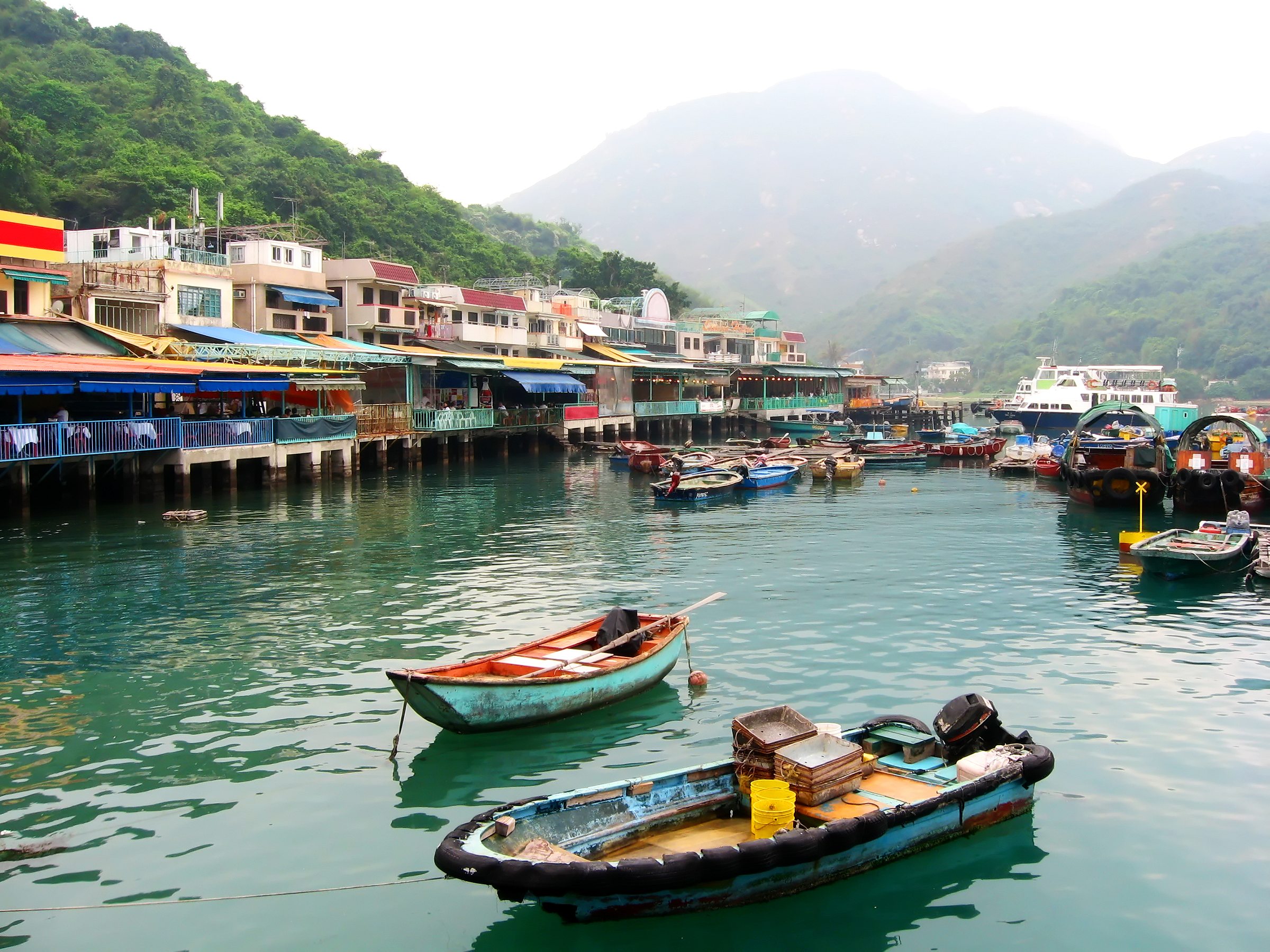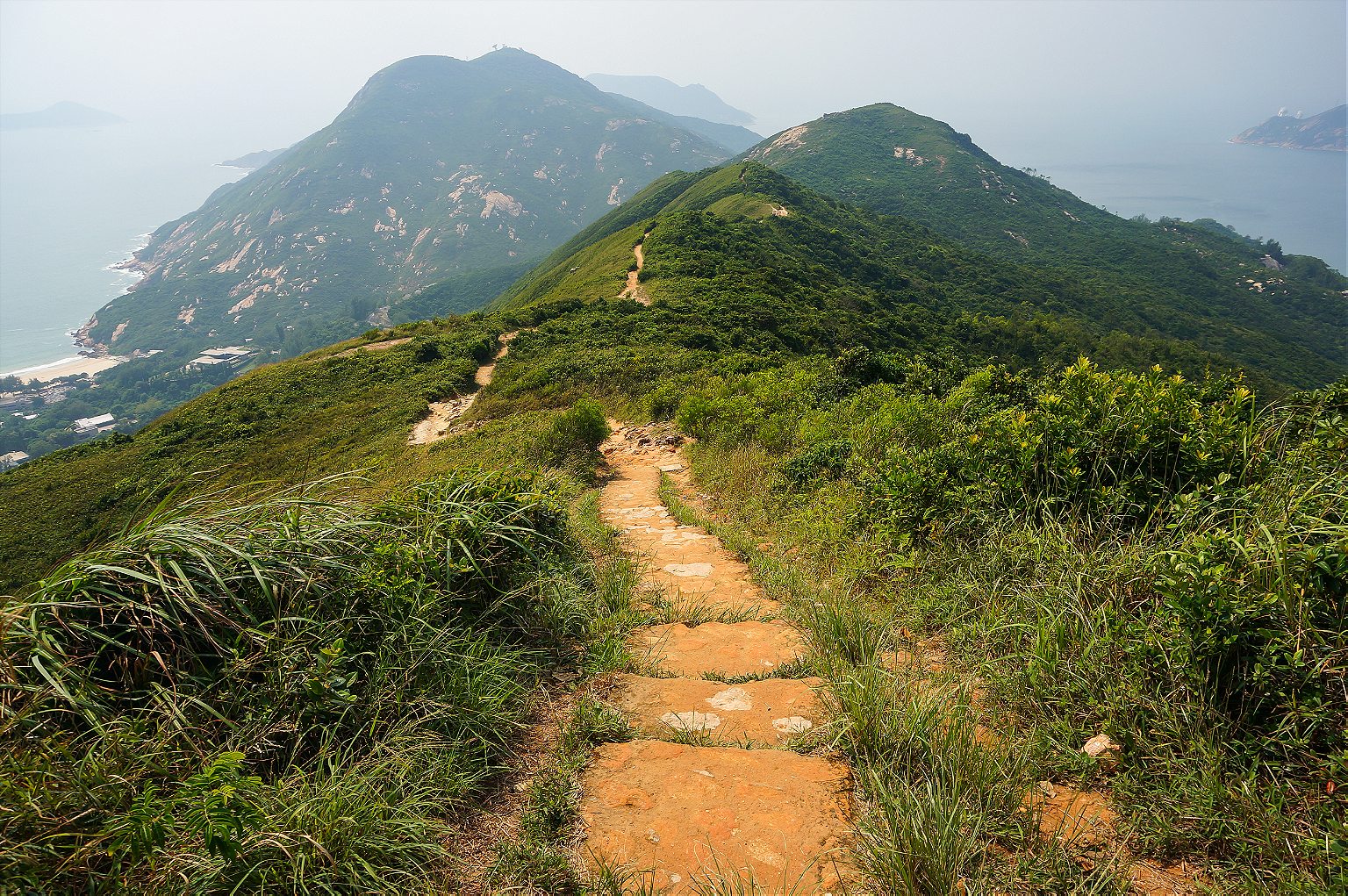 Go on a hike… The territory is covered in a network of hiking trails, some of which are easily accessible from Central. The most approachable is the hour-long Morning Trail, an alternative route to The Peak (one of the best lookout points on Hong Kong island) should you find the historic Peak Tram too touristy. Another easy trek, Dragon's Back, takes about 2.5 hours from start to finish. The hikes begins at Cape Collinson Cemetery in Chai Wan (at the eastern end of the MTR's Island Line), heads up and across an undulating ridge with views of the South China Sea, then finishes near Shek O Village (a popular beach town on the Southside). For something a bit more challenging—and time intensive—head up to Sai Kung to trek Stage 1 and 2 of the Maclehose Trail, which will take you past the East Dam of the High Island Reservoir, a bit of Hong Kong UNESCO Global Geopark (complete with fascinating rock formations), and around Tai Long Wan bay for easy access to several of Hong Kong's most beloved beaches.

…but avoid Shek O on a sunny weekend. Unfortunately, everyone else in Hong Kong will have the same brilliant idea. If you have some flexibility, head to the hills, beaches—or really any relatively accessible outdoor site—on a weekday for a much quieter, relaxing day out. If the weekend is your only option, go early to avoid the crowds.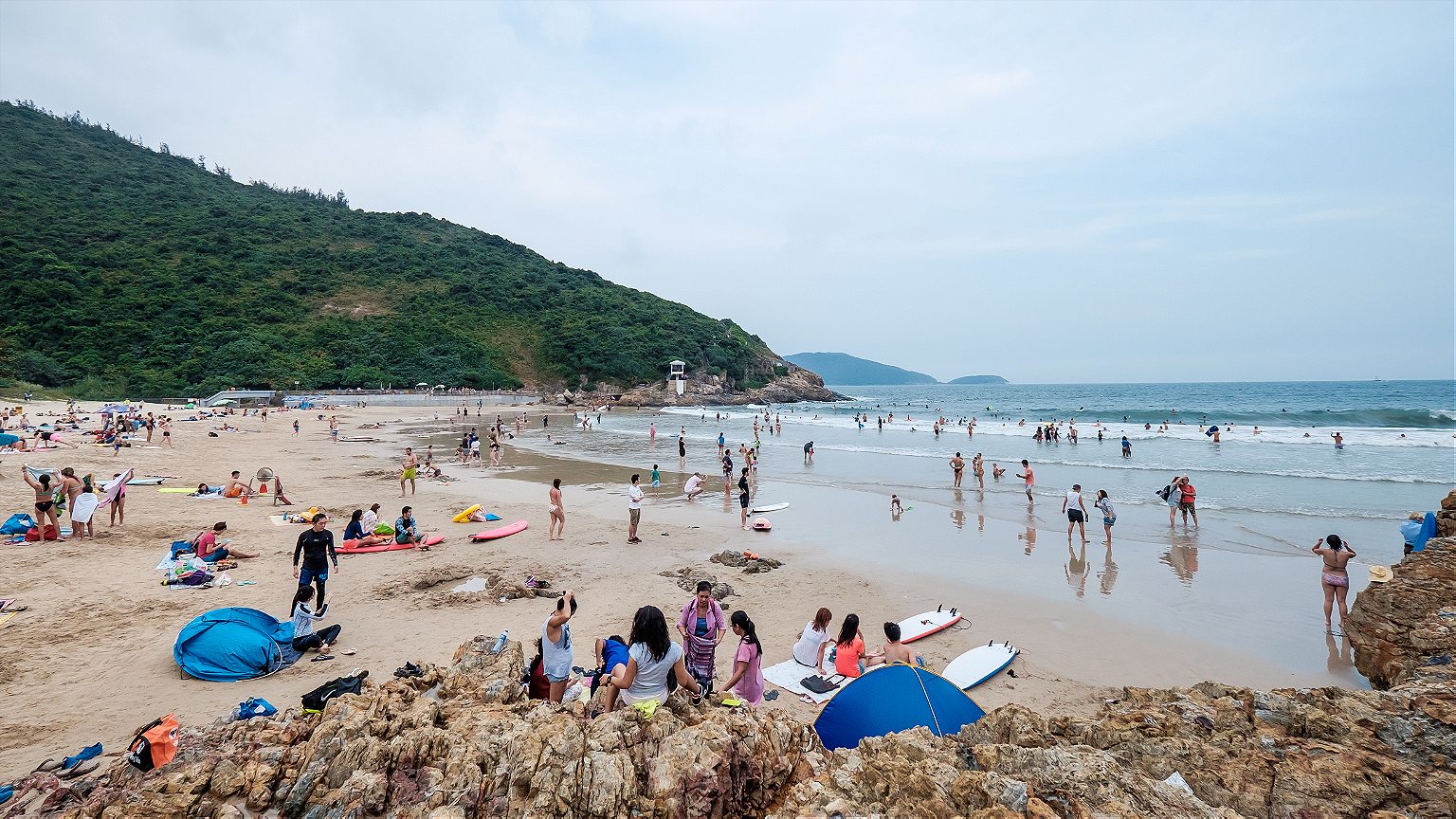 Mind the selfie-sticks. Last time I was in Shek O, I witnessed roughly 30 young women wait in line to take a selfie in front of a pastel-painted wall. Around the corner on the beach, people had GoPros, drones, and selfie-sticks galore. Whether for social media or personal purposes, photography is a constant in Hong Kong—particularly in the city's more picturesque corners.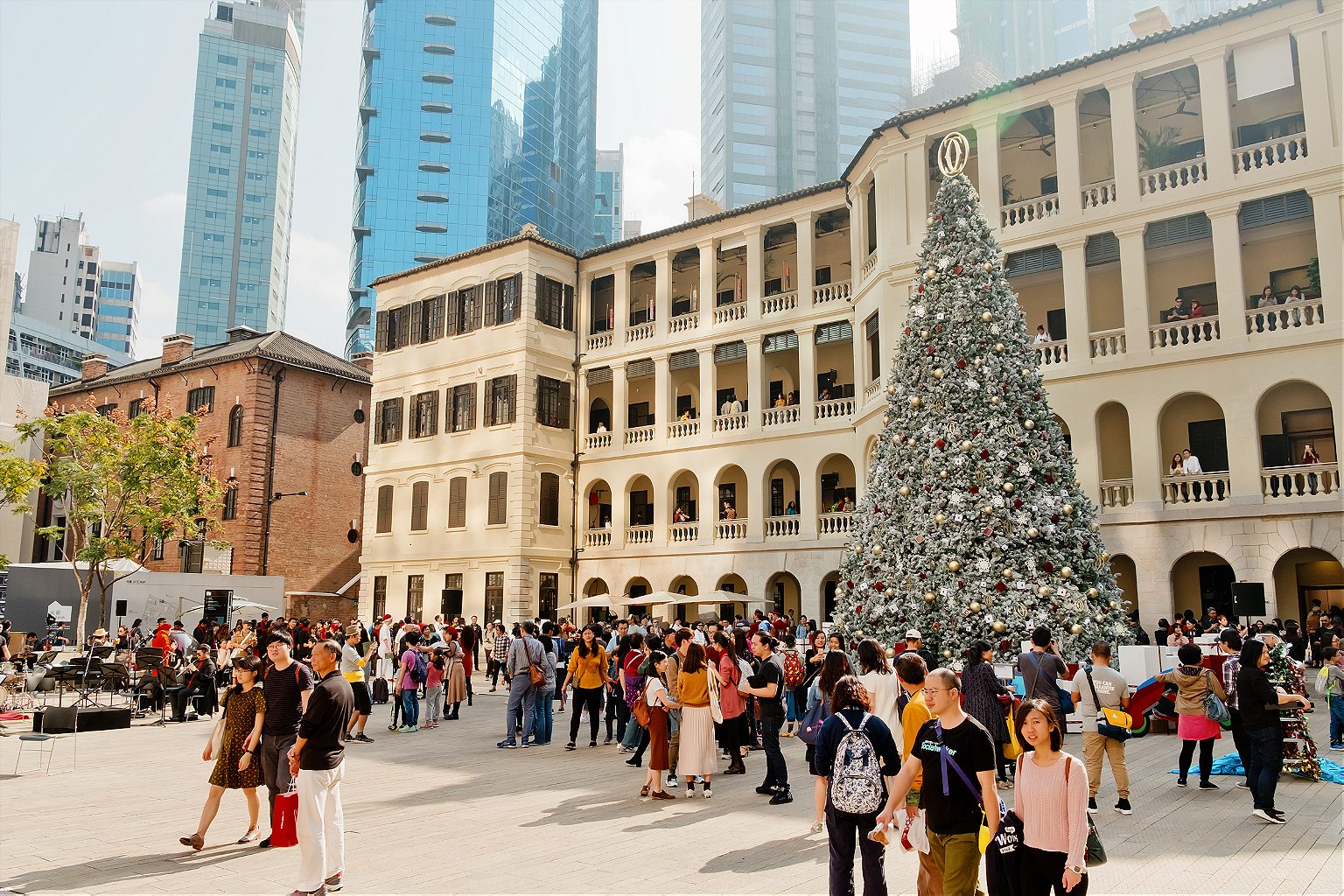 Shop at Tai Kwun, not Harbour City. Instead of wringing out your wallet at Harbour City and IFC, look for independent fashion at Tai Kwun. As the city's largest heritage conservation project to date, the lifestyle center is located on Wyndham Street in Central, on the site of the former Central Police Station compound. In addition to lots of restaurants, bars, art galleries, and performance spaces, there's also a long list of local labels, such as GLUE & GOODS, Harrison Wong, Loveramics, and Loom Loop.

Book a foot massage. Thanks to centuries of Traditional Chinese Medicine (TCM), foot reflexology is a common practice in Hong Kong. Essentially, it's believed that the foot has 'reflex' points that represents organs and glands. For example, your big toe connects with your brain, while your heel corresponds with the sciatic nerve. And according to TCM, massaging those specific points should directly improve the corresponding body parts, restore balance, and improve overall wellness. There are inexpensive foot-massage parlors all over. A few of the most popular parlors include Gao's, Tai Pan, and Happy Foot, but really you can walk in anywhere to enjoy a 45-minute rub-down for around US$15-20.