When in season, the smell of Koryushka frying and the light cucumber scent of their skin fill Saint Petersburg.
It is hard to name a Perfect Dish of a city when that dish only swims through twice a year, once in Spring and once in Autumn. But the best things are often the seasonal things, and this is true of the humble, mighty koryushka, the smelt than make their way in the Spring, fat with roe, toward the headwaters of the Neva. (If you're there off-season, though, you can still buy it smoked, dried, or canned.)
These cigar-sized fish have saved this city from starvation more than once. In nearby Kronstadt there is monument is dedicated to the Koryushka's service as patriotic protein during the Nazi blockade. Even in good times, they serve as a loud metronome for the seasons of the city. When the Koryushka are running, the smell of them frying and the light cucumber scent of their skin fill Saint Petersburg, and they're a handwritten addition to menus from Rubinstein Street in the city center to the forest cottages of the nearby Dacha districts.
The run lasts just a few weeks in the Spring, and a few in the Fall, but it is rich enough that the Koryushka has become a symbol of the city. Homeproud Petersburgers weave it into their art, get tattoos of it on their arms. As for me, I'm not ready to get inked just yet, but I'm a convert to this dish. The only question is: where to get it?
First, a word about where not to get it. There is a restaurant called Koryushka in a great location alongside the Peter and Paul Fortress. This may sound promising, but it is an outpost of the soulless upscale corporate chain called the Ginza Project, and it is no surprise that they sell the city's most expensive rendition of koryushka, with a smelt platter that runs 3990₽ (US$64). If you're in the city, skip them and head instead to RedRum on Nekrasova Street. It's an excellent beer spot that makes Koryushka Smørrebrød (open-faced sandwiches in the Danish style) for 300₽ (US$4.80) and can give you exactly the kind of crisp golden beer that Koryushka deserve and demand.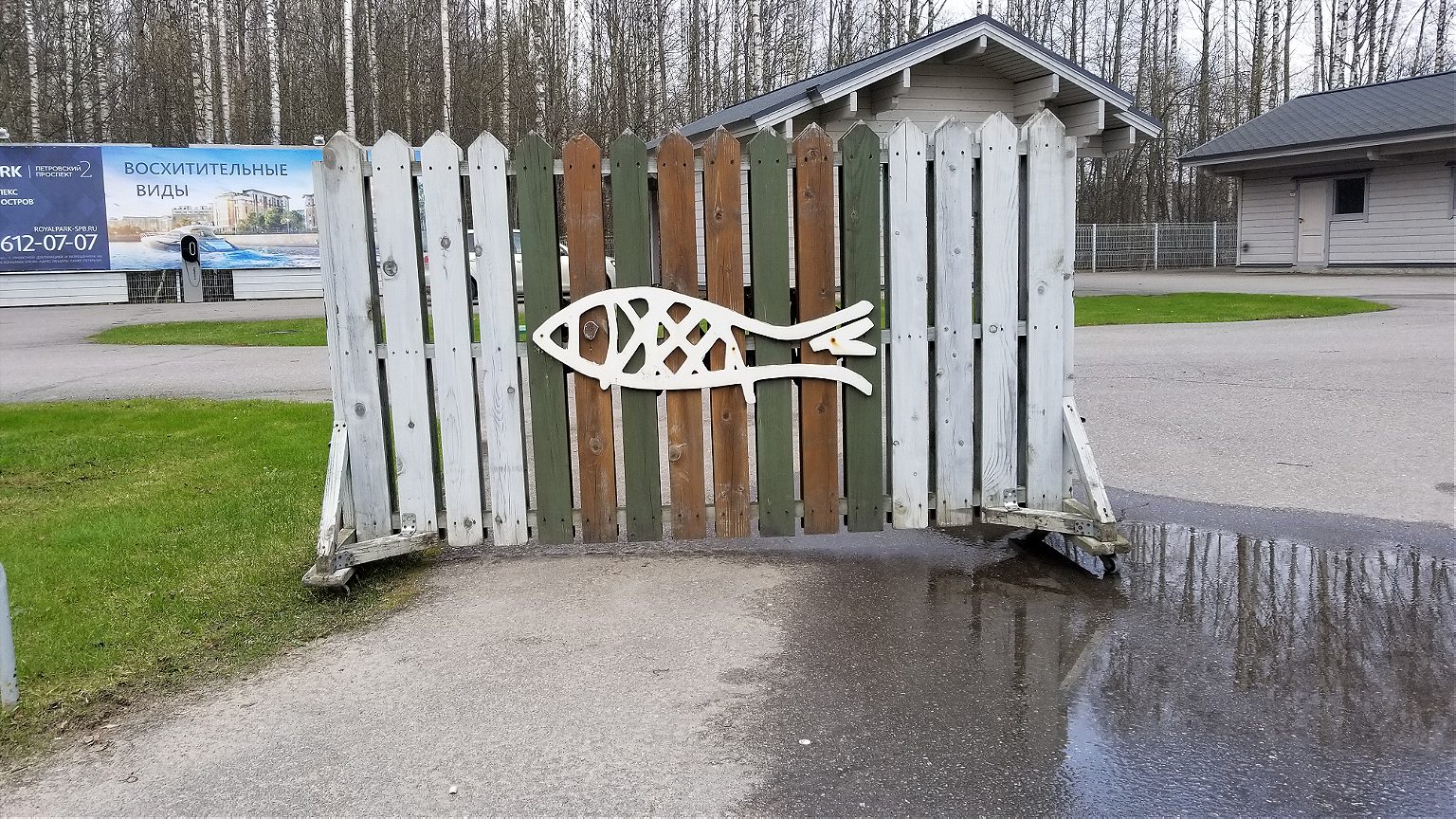 If you can get out of the city though, my recommendation is the classic Koryushka preparation from the lakeside fish restaurant Riba na Dache an hour away from Saint Petersburg: dipped in egg, dredged in flour, deep-fried, served with a wedge of lemon and topped with fresh herbs. It's surprisingly mild, heavy with Spring roe, fresh and plentiful and accessible to all.
If you're there for the World Cup, well, the Koryushka are not running then—boycotting no doubt because Italy missed the tournament. But Riba na Dache will be having match viewing parties on its expansive waterfront lawn from June 14-July 15, and it's about as pleasant a place as one could think for watching.