Bollywood shrines, political potato snacks, dangerous selfies: Mansi Choksi decodes Mumbai life and Mumbai-speak.

Adjust your expectations of space. Mumbai is a city of more than twenty million people who live in, under, and on top of buildings, slum dwellings, tarpaulin tents, temples, bridges and in one case, a burial ground. The city is one of the world's most crowded, and also has some of the world's most expensive real estate. Each spot of free space is to be seized and defended. Most times, you will simply find yourself thrust along a pedestrian wave.

Pick up life tips on Mumbai's trains. On the suburban railway network, the fastest way to get around since the British built it in 1853, you'll see a glorious display of personal space and time management. In the general compartment (occupied mostly by males), you will find men thrust to the brink of the open-door car, one arm grabbing a pole and the other reaching out for the leaves on passing trees, hair wind-swept. Inside, you might overhear stock market tips, or witness a game of cards unfolding on someone's briefcase. I grew up in Mumbai and in my lifetime, only partly spent in the ladies coach, I have had someone throw her baby into my lap so she can adjust her sari, been asked to hold a bottle of nail varnish upright, and have been offered to have my eyebrows threaded in the moving car.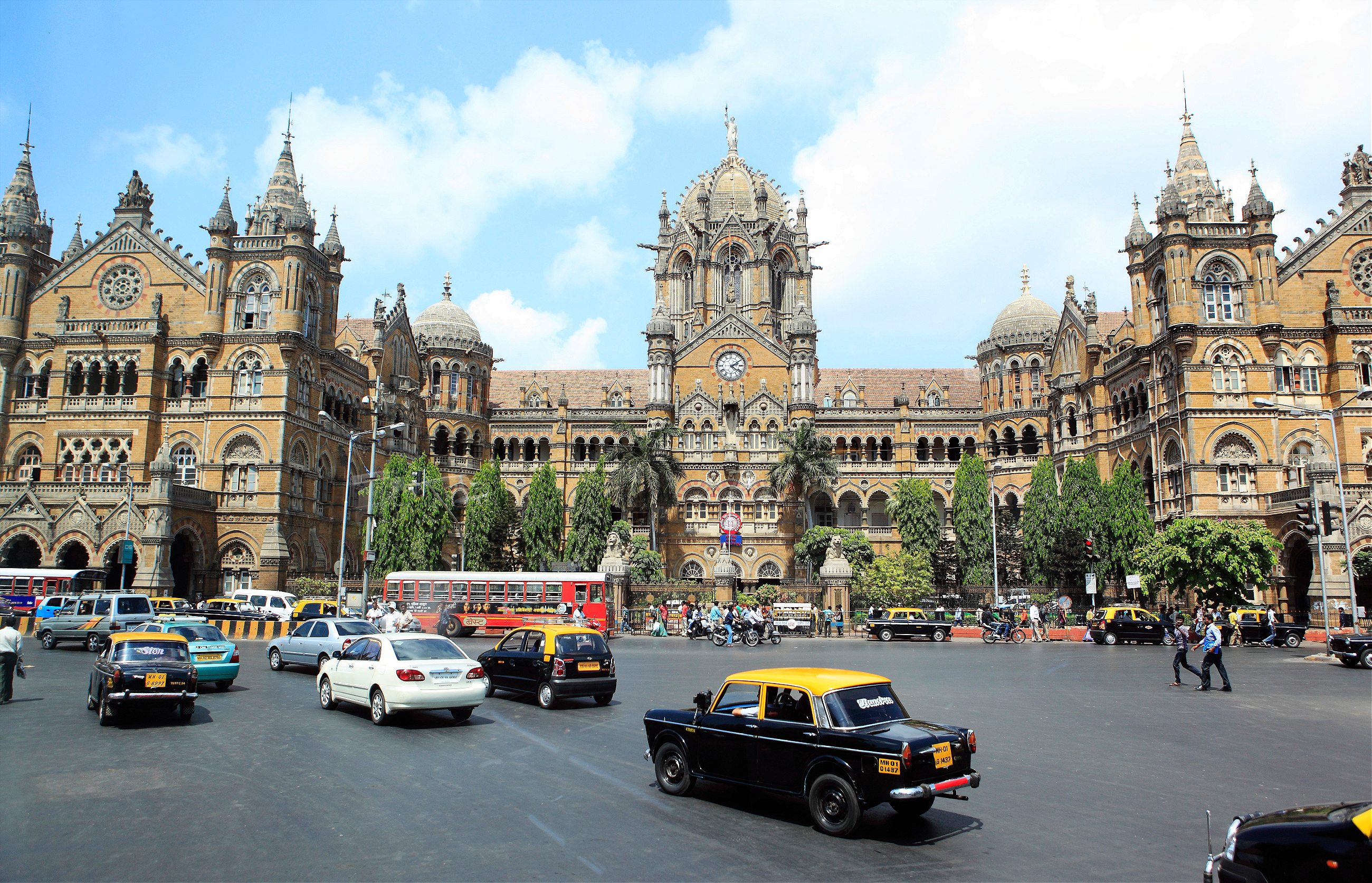 Know your Bombay from your Mumbai. Two decades after Bombay, the city's colonial-era name, was dropped for Mumbai—a word derived from Mumbadevi, a deity worshipped by the island's indigenous fishing communities—what to call this city is still a heated subject. The renaming was seen as part of a grand strategy of the right-wing political party Shiv Sena to foist a Marathi identity onto the city. (The party's voters are mostly Marathi speakers—the state's official language.) The party's leaders argued that 'Bombay' was a legacy of British rule and that the city's locals had always called it Mumbai. Shiv Sena's rule was defined by xenophobic rhetoric against migrants from other states, first South India and later North India, claiming they took locals' jobs. For liberals, 'Bombay' denotes an urbanism that welcomes everyone, and 'Mumbai' is the city's intolerant, irritable doppelgänger.

Get a room. The politics around public displays of affection are dominated by the moral police, a term for vigilante groups claiming to defend Indian culture. The moral police can include police, politicians, or self-styled citizen activists who intimidate couples looking for a private moment, arguing that "public kissing is just not Indian" and invoking a 1951 law that outlaws "indecent behavior in public." There have been debates around misuse of the law criminalizing public display of affection, and courts have upheld the right to express love, but the taboo around public kissing persists. Across the city, in sanctuaries known as Lovers Points, couples take comfort in numbers. On seafronts, along highways, and inside parks, lovers line up under the shade of umbrellas and scarves, with their backs turned to traffic, to hold hands, cuddle, and kiss. This public intimacy is born of necessity, because the prohibitive price of real estate forces most Mumbaikars to live with their parents for most of their adult lives. "Everywhere else in the world, a city's parents conspire to throw out their 20-year-olds, collectively saying, 'Go. You will be an ape for a decade. Go live with roommates. Do insane things. Learn. Fall face flat. Soar. Whatever… Come back and take care of us when we are old and you have a settled on a job and a life partner,'" the comedian Anuvab Pal wrote in his newspaper column. "Mumbai says something different. It says, 'Listen young man or lady, go through all the highs and lows of your twenties, professional, sexual, financial, right here, in this room next to your dad's and mine, while we watch you mature. Which is partly creepy but mainly because of expense.'"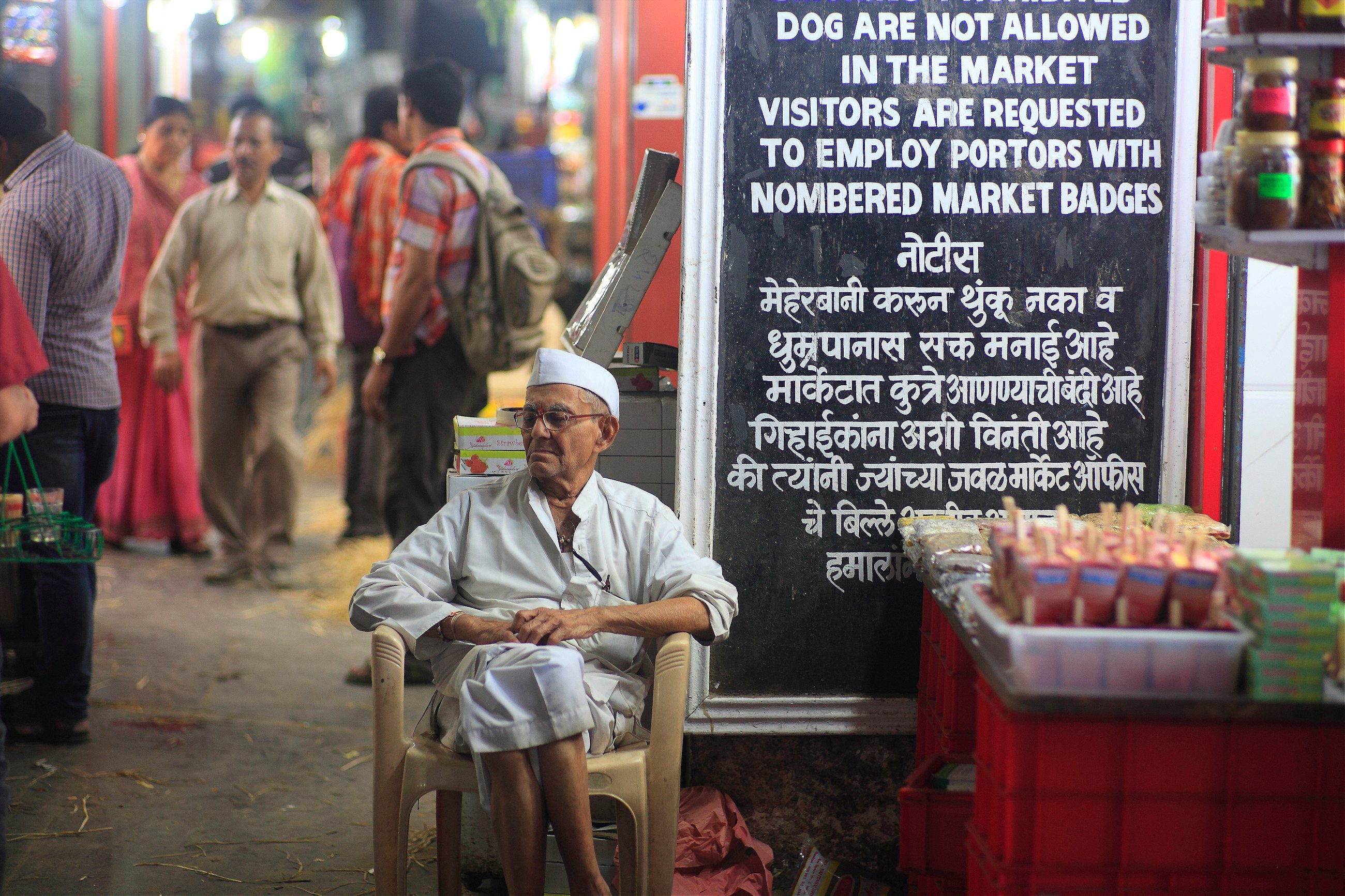 Don't be on time to anything. Everyone is always running late in Mumbai: a delayed train, a traffic snarl, power outage, taxi strike, but really, it's the cultural permission to interpret Indian Standard Time as Indian Stretchable Time. Mumbaikars have a tendency to push the cultural quirk of being fashionably late to a bitter end. But it does means they're forgiving if you turn up after they do.

Street food is delicious only when the street is in the food. Mumbai is essentially a culmination of khao gallis—food-lined "treat streets"—heaving with traffic, commotion, vexations, and delays. It's where people come to eat their feelings. Mumbai street classics, tastiest when prepared at roadside stalls, include pav bhaji (spiced and mashed vegetables with buttered soft rolls); bhel puri (puffed rice flavored with chutneys) served in cones made from yesterday's newspaper; and kebabs wrapped in soft rotis. For dosa—the South Indian staple, a fermented batter pancake—I'm partial to the dosawallah near Babulnath Temple, known for his generosity of chutneys (one so spicy it's called gunpowder). And I'm loyal to the Bombay sandwich (heavily buttered bread stuffed with potato, onion, beet and cucumber) that can come topped with coriander chutney and crisps one day, or with a thick layer of suspiciously orange ketchup the next. I like to get my Bombay sandwich from a sandwichwallah outside J. B. Petit, where I went to school.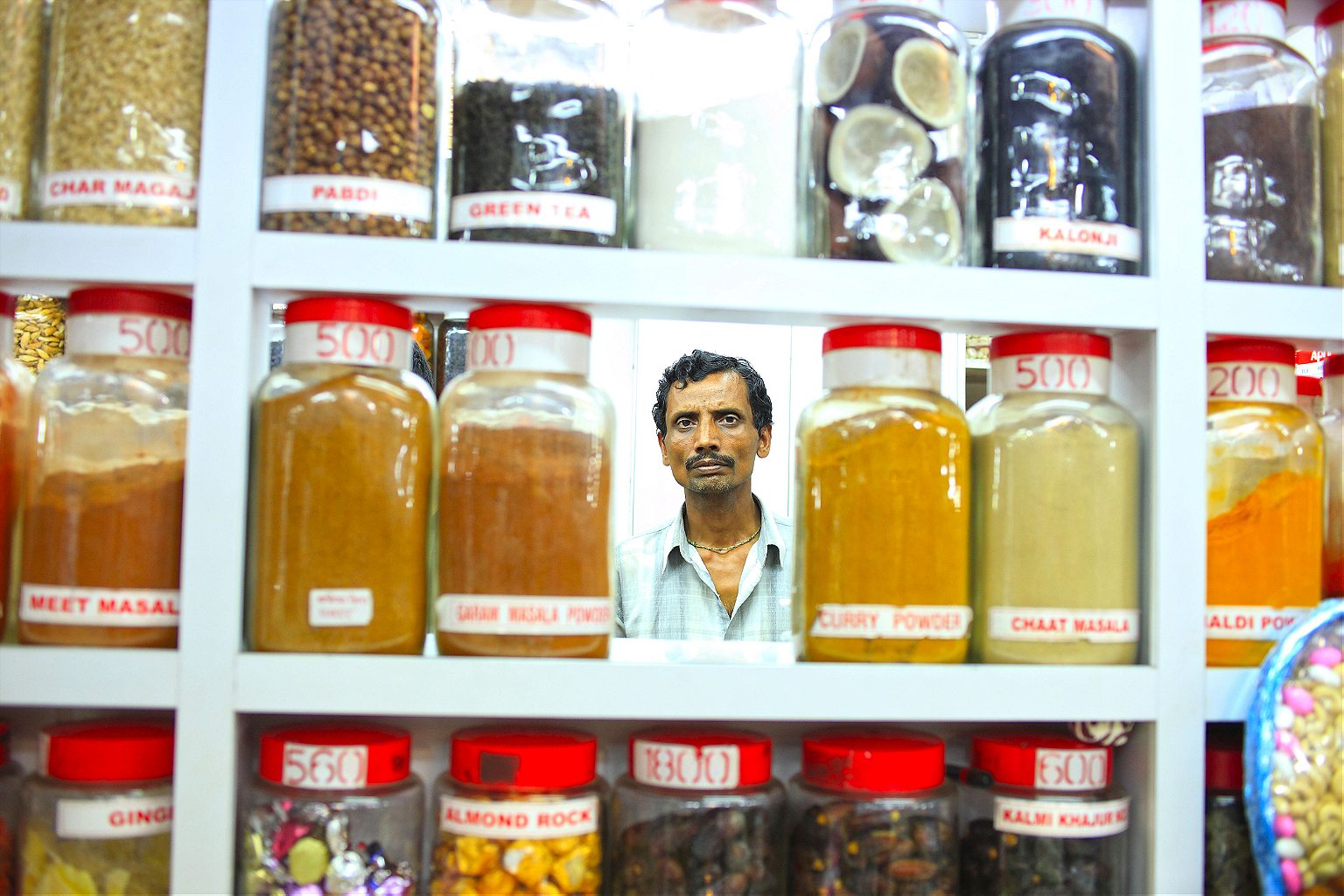 Respect 'no selfie' zones. Narendra Modi, India's Prime Minister, has been praised and scorned for the use of what is now known as Selfie Diplomacy: his urge to whip out a phone and document interactions with world leaders, Mark Zuckerberg, and his mother. But in Mumbai, "selfie fever" isn't just a nuisance, it's dangerous too. Nineteen of the world's 49 selfie deaths reportedly happened here. Earlier this year, after a man drowned trying to rescue three selfie-taking women who fell off some rocks on the coast of the Arabian Sea, the city government declared no-selfie zones, where the "perversely curious" could be fined up to ten dollars.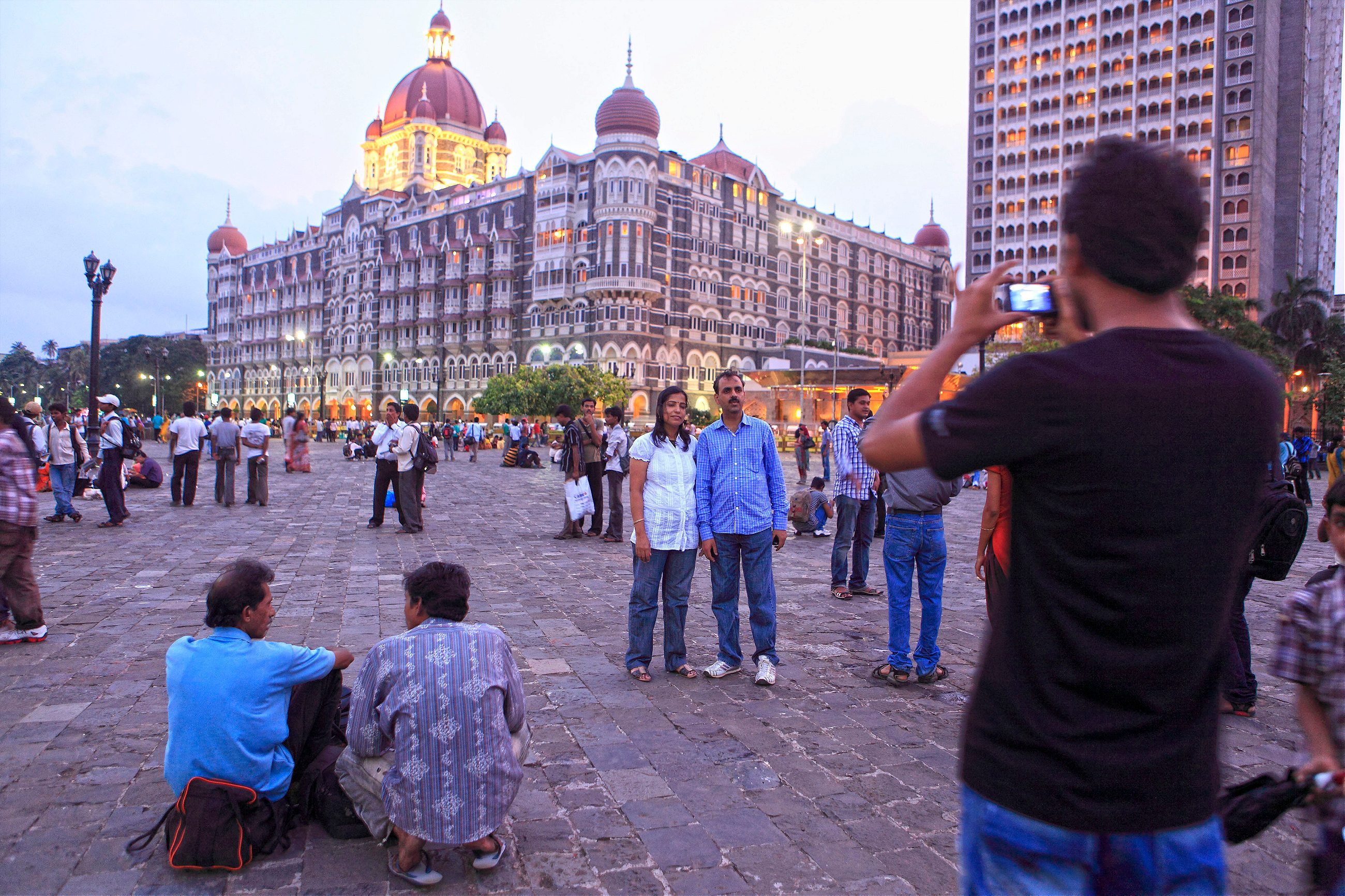 Eat vada pav to understand Indian democracy. If Mumbai had an official snack, it would be the vada pav, a bun stuffed with a steaming potato patty. The vada pav's iconic status rests on the fact that it feeds everyone in Mumbai, at both ends of the social and economic spectrum. It's quick and cheap. (I like to get mine from Aram, a little window opposite the UNESCO-anointed Chhatrapati Shivaji Terminus railway station, near The Times of India headquarters where I worked for five years.) In 2009, vada pav became the center of a political spectacle. The Shiv Sena, the party demanding preferential treatment of Marathi-speakers, launched the Shiv Vada Pav Scheme to encourage Maharashtrian youth to become vada pav entrepreneurs. It was an authentically Mumbai snack and deserved to compete with American burgers, the party's leaders said. In response, the opposition Congress party announced that it would open stalls selling pohe, a snack made from puffed rice, arguing that this was the truly local snack. Sadly, Congress pohe vanished from the streets when its government champions vanished from office, but Shiv vada pav stalls, and their patron party, are still around.
The best piece of life advice I got was from a heartbroken taxiwallah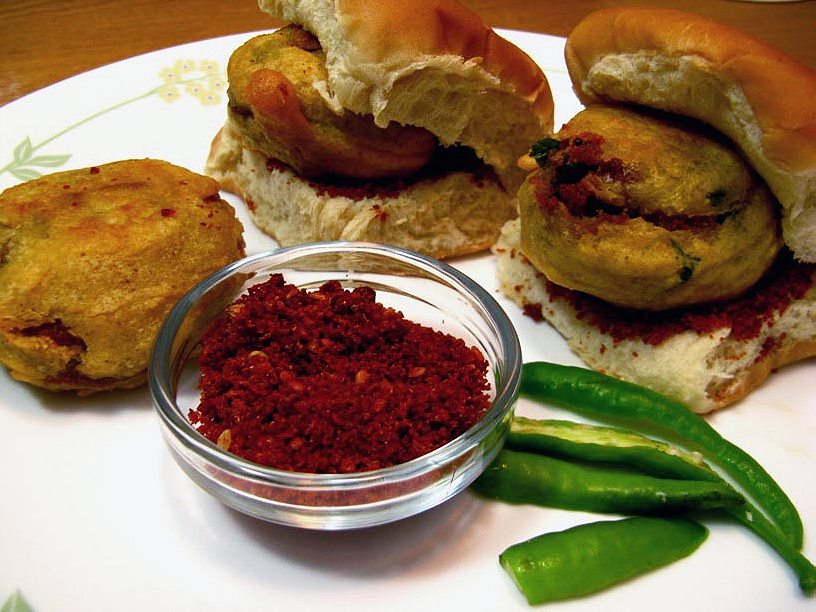 Read the taxi-art poetry. Each of Mumbai's black-and-yellow taxis, known as kaali-peelis, is a sort of wayfaring home-cum-office of the taxiwallah. Inside the kaali-peeli, you'll see reflections of the taxiwallah's aspirations, struggles, joys and frustrations: mini-chandeliers, disco lights, velvet seats, mini-fans, animal-print tapestry, mirrored ceilings, and a dream team of deities perched on the dashboard. On the rear windscreen, among names of the neighborhoods the driver would like to take you to, you will find poetry. Examples: "Confi-dance," "You are mine," "When will you come home?" The best piece of life advice I got was from a heartbroken taxiwallah, who told me there were two things not to be trusted in Mumbai: the monsoon and lovers. (The Meter Down podcast chronicling the lives of Mumbai's taxiwallahs, will bring you some insight, and perhaps, wisdom.)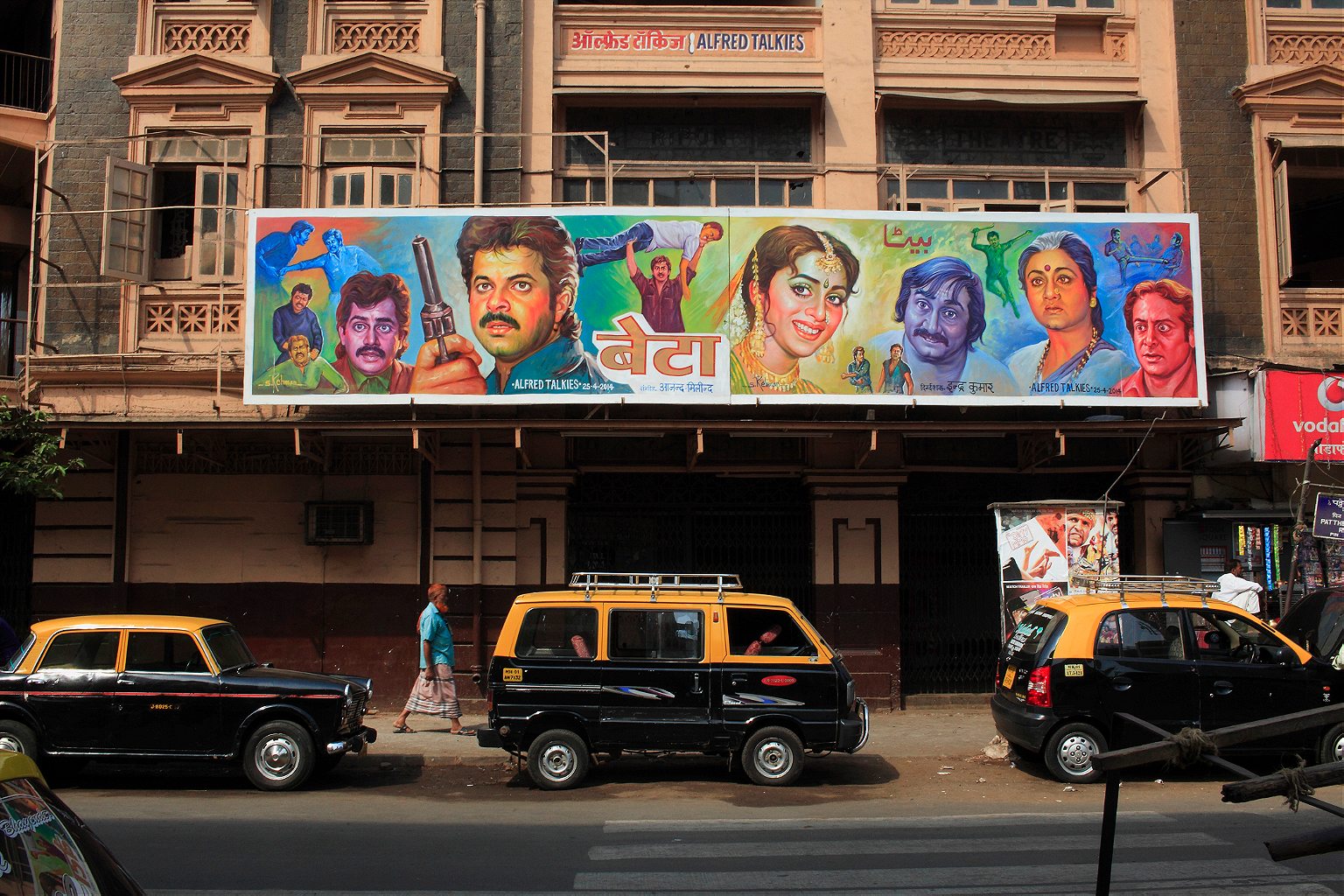 Embrace water buffalo, if you must. Twenty years ago, a bill to criminalize the slaughter of bulls, bullocks and calves passed in the Maharashtra legislature in the western Indian state of which Mumbai is the capital. The cow, revered as a sacred and sacrificing mother by Hindus, has been at the center of political discourse for the ruling National Democratic Alliance, a coalition of Hindu nationalist parties, which returned to power two years ago. Last summer, they passed a law extending the ban from cow slaughter—in place since 1976—to the slaughter of bulls. Now, the nearest thing to beef on plates in Mumbai is water buffalo, because eating beef, or even possession of it, is punishable by a five-year prison term.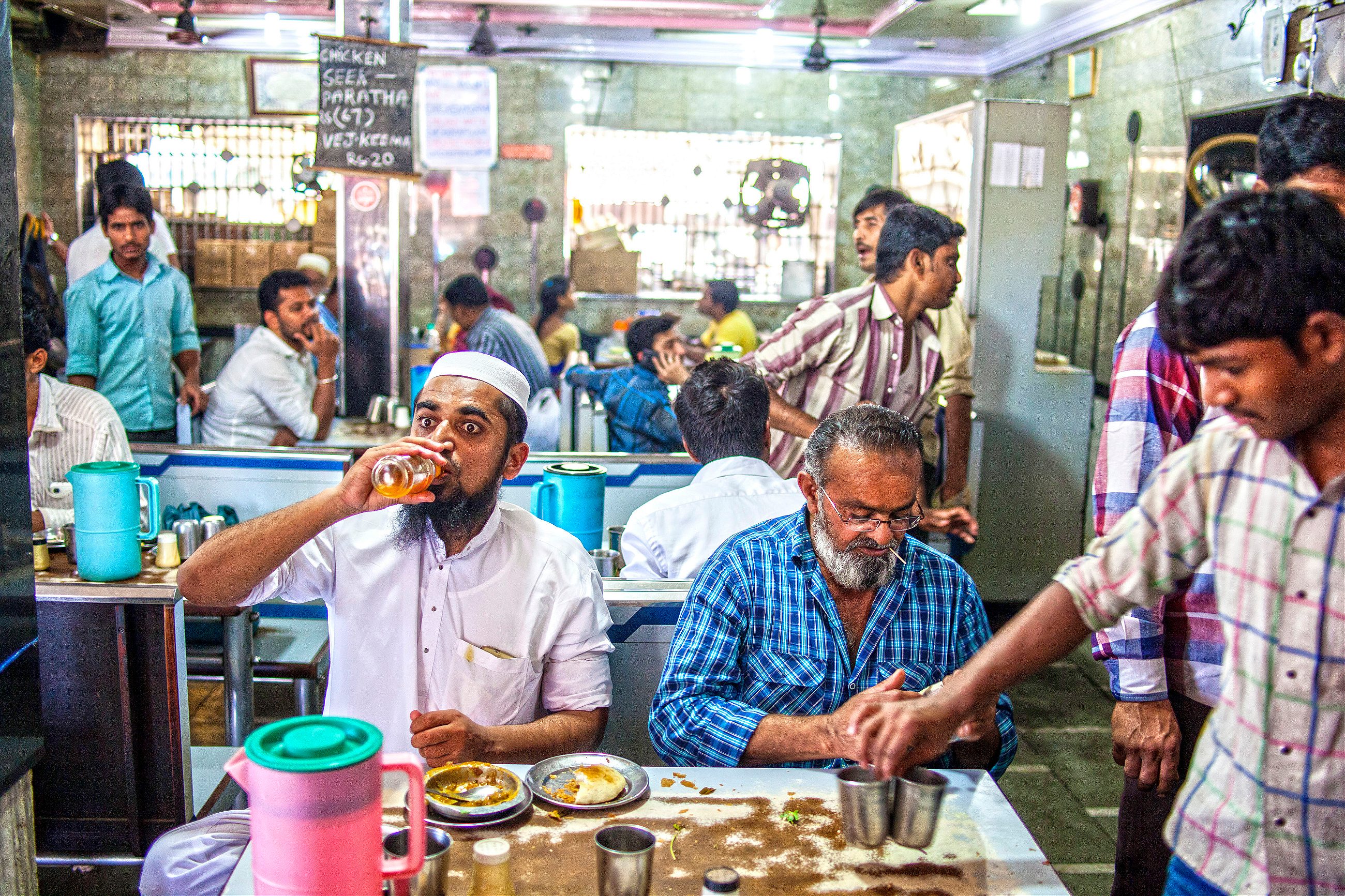 Drink Irani chai with royalists. In the late ninetieth century, when Zoroastrians fleeing persecution in Iran came to India, charming cafes serving a special menu of sweet chai, buttery buns and berry pulao sprouted on street corners across Mumbai. Through the 1990s as Mumbai rapidly developed, several Irani cafes vanished, crumbling under competition. The ones that remain are now shorthand for a kitschy nostalgia of old Bombay—bentwood chairs, red gingham table covers, stained glassed windows, wobbly ceiling fans, curmudgeonly waiters and allegiance to the British crown seven decades after independence. (The owner of one Irani cafe declared that he was "the fan of the royal family number one" and campaigned to meet the Duke and Duchess of Cambridge during their Mumbai visit recently.) The Daily Pao lunch map points you to some celebrated Irani cafes and bakeries in the Fort neighborhood. For historical perspective, here's how the poet Nissim Ezekiel described Mumbai's Irani cafes in his 1972 poem Irani Restaurant Instructions:
Please
Do not spit
Do not sit more
Pay promptly, time is invaluable
Do not write letter
Without order refreshment
Do not comb
Hair is spoiling floor
Do not make mischief's in cabin
Our waiter is reporting
Come again
All are welcome whatever caste
If not satisfied tell us
Otherwise tell others
GOD IS GREAT.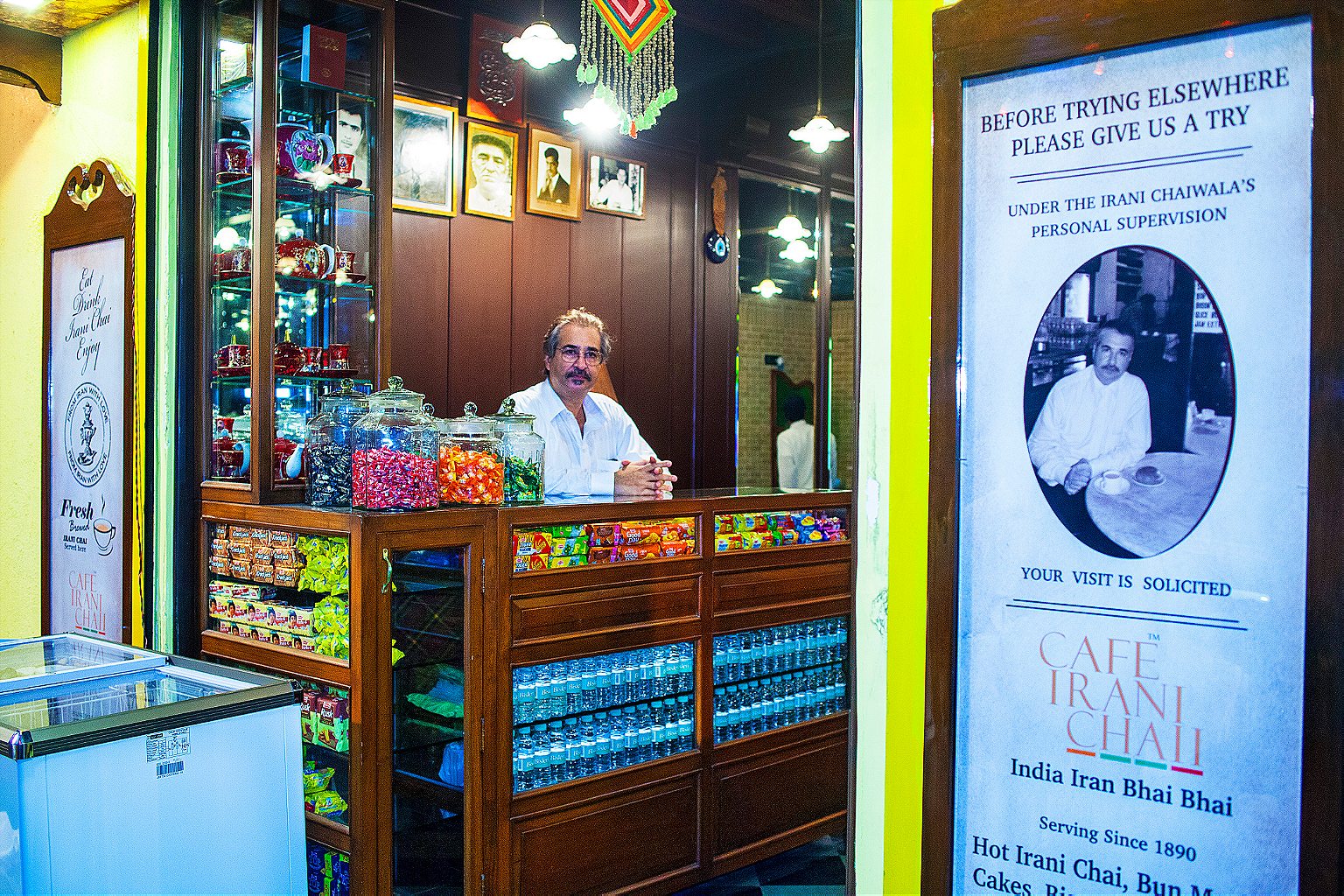 Preen at the Derby with well-heeled Mumbaikars. The Indian Derby, an annual horseracing event with high-stakes prizes, is modeled after England's Epsom Derby. It has been around since 1943, and the tradition of throwing flamboyant parties before the race is now the domain of a liquor baron named Vijay Mallya. On the first Sunday of February, the city's business tycoons, ladies who lunch, and celebrities big and small descend on the races to be photographed in bow ties, linen suits, straw hats, and billowing dresses and pearls.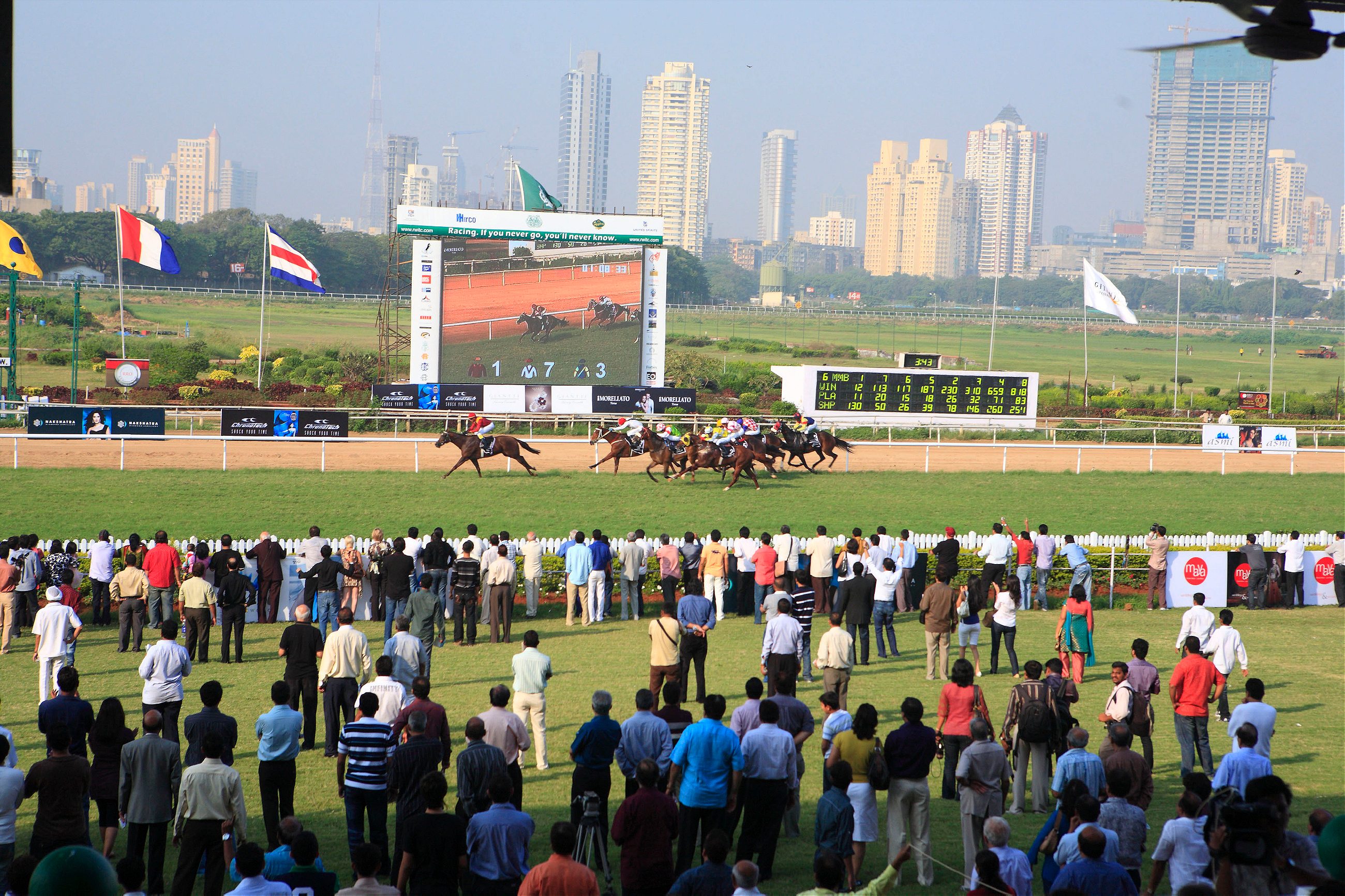 Score a part in a Bollywood film. There are two main routes to becoming a visiting Bollywood star, depending on what you look like. If you're white, hang out at any tourist spot, preferably at Leopold, a storied café in Colaba. Someone might approach you with an offer to be an extra or a back-up dancer. You might have to wear glitter, but it will be worth it. You will also get to drink chai on set. If you're not white, go to a café in a neighborhood named Versova, a republic of aspiring actors, models, film writers and directors known to be a hunting ground for Bollywood talent. Wear sunglasses and act important. To fully understand how Bollywood rules all, show up outside the homes of famous actors—modern-day shrines where every evening, massive crowds gather for a glimpse of Hindi movie stars.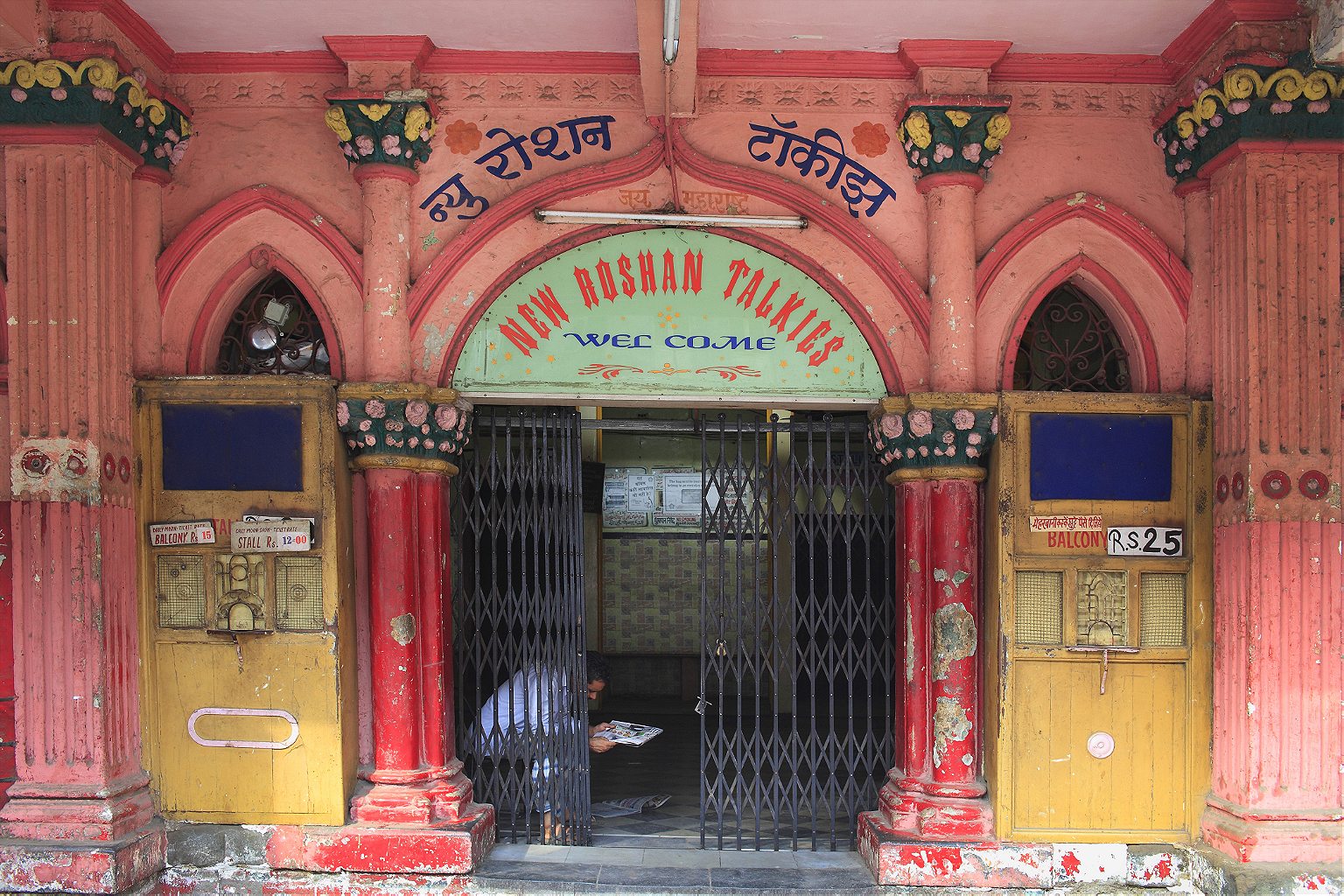 Pity the Indian millionaire (or not). Mumbai, like the rest of India, lives in extremes. While the city has a growing population of people living in crushing poverty, it is also home to most of India's roughly 250,000 millionaires, each coping with an identity impasse of being just another tycoon. India's richest man, Mukesh Ambani, built a twenty-seven-floor home with floating gardens, ballrooms, helipads and a room that can produce snow flurries in the angriest summer months. Some millionaires throw parties that employ western women to be human tables, and some order their own newly-minted family crests. (The British crown bestowed crests and coat of arms to Indian royalty.) "The ultimate Indian desire is for blood to slowly turn blue," Santosh Desai, who wrote the book Mother Pious Lady: Making Sense of Everyday India, told me when I was writing an article about Indian millionaires who would rather be maharajahs. "After having wealth or fame, it's the final confirmation of your specialness."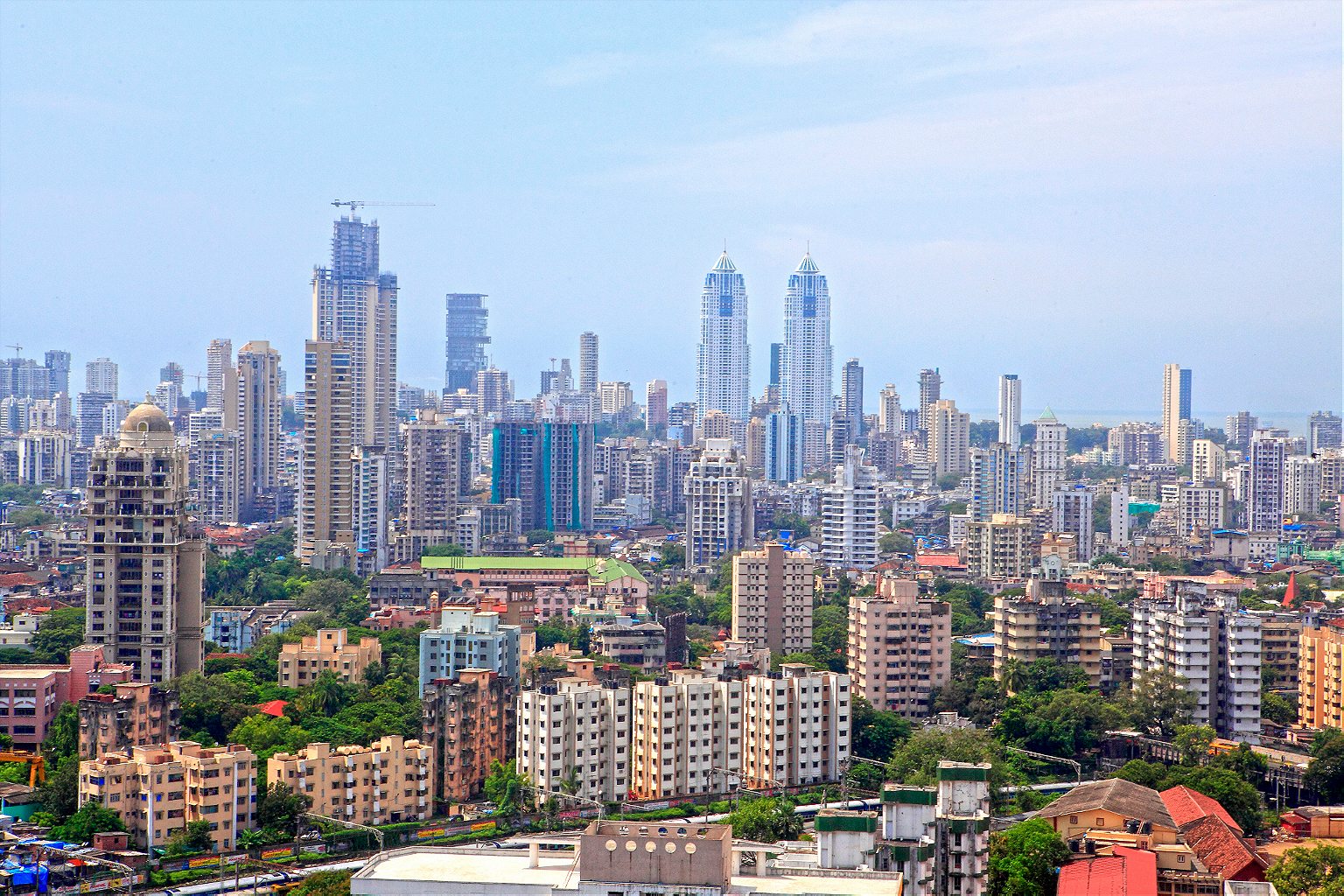 See a final glimpse of flamingos in Mumbai. Each year, thousands of flamingos descend on Mumbai's eastern coast and stay on the city's wetlands for half the year, until the monsoons sweep the island. But the city government is building a bridge that connects South Mumbai to the satellite town of Navi Mumbai, constructing over the mudflats that attract migratory birds.

16. Decode Mumbai-speak:
No, ya (phrase) means no.
Ya, no (phrase) means yes.
Town (noun) denotes South Mumbai, considered a fortress of the city's moneyed old guard.
Related: Townie (verb) is someone who lives in South Mumbai.
Burbs (noun) is a term used to refer to any neighborhood outside South Mumbai. (To learn more, see Obnoxious Townie Lemur and Friends.)
Bhai (noun) means brother, a member of the Mumbai underworld, or Salman Khan, an Indian actor.
Boss (noun) is a versatile word that can be used to address an employer, waiter, driver, friend, enemy, anyone.