Portuguese offal dishes, homegrown firewater, and cucumber feasts: a local's guide to India's melting pot.

Come for the melting pot. When the British Raj was established in India in 1858, the small southwestern state of Goa had already been a Portuguese colony for 348 years, and this influence makes it a little different from the rest of India. This is most noticeable in its people: Goa has a large Christian population and a number of Portuguese speakers, whose way of life is a blend of European and Indian, although there is a larger population of Hindus (66 percent) whose ancestors didn't convert to Christianity. My family was among the many that came from neighboring regions and put down roots in the state after its liberation in 1961. Goa celebrates this diversity. The hippies that arrived in the late 1960s—and stayed—brought with them an international food culture, and Goa's more liberal attitudes and lower prices attract artists, designers, and intellectuals from cities like Mumbai and New Delhi.

Time your visit wisely. Goa is lovely during monsoon (June to September) when the countryside is a patchwork of green. October through March is fairly pleasant, but avoid the summer months of April and May, when the temperature can reach an unholy 36°C (97° Fahrenheit), and the humidity will send you scampering back to your air-conditioned hotel room. December is the most popular time of the year for visitors, when every corner of the state celebrates Christmas and New Year. Be warned: this is also when two of India's biggest music festivals, Sunburn and Supersonic, come to town, and with them thousands of young festival-goers. This influx of visitors chokes arterial roads, which can make travel challenging.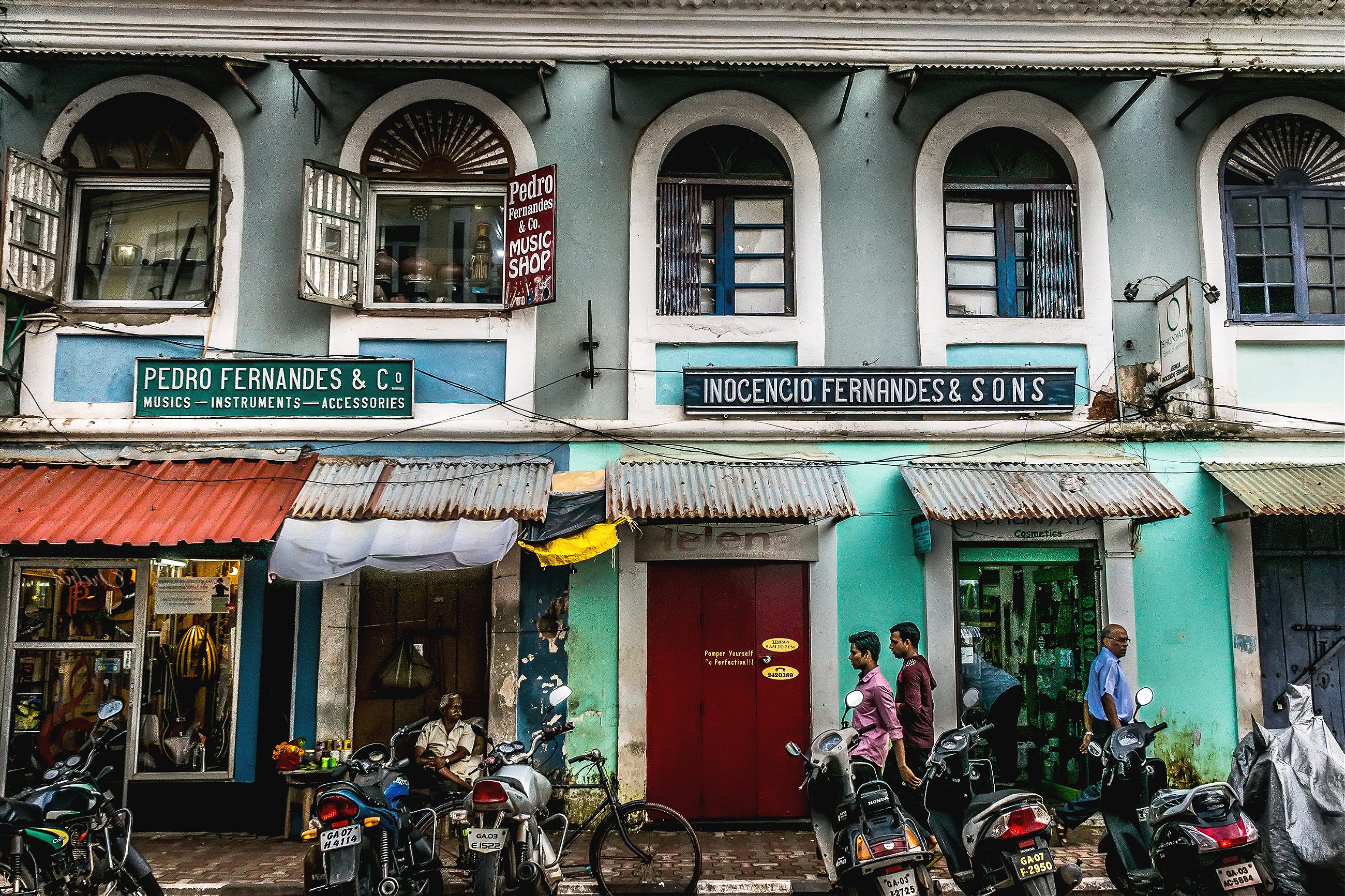 Go north for nightlife and south for serenity. The state is divided into two districts: North and South Goa. Both have beaches and delicious food, but offer different experiences. Many visitors come to the north for the clubs and all-night beach parties. (The Saturday Night Market in Arpora—a busy mix of people, food, and music—is a good spot to experience what North Goa is all about without partying until dawn.) The beaches in the south are cleaner and less crowded: Agonda Beach is a nice, low-key option in the southern belt.

Go for cheap eats in Panaji. Goa's capital, where I grew up, is usually overlooked by tourists, but it's worth the trip for the food. Outside the popular Church of Our Lady of Immaculate Conception, there's a tiny kiosk called Sandeep Gaddo. This is where, late one night, I first tried what I now consider the best ros omelet in town: fluffy, drowned in a coconut-heavy chicken gravy, and sprinkled with onions, chopped coriander, and lime juice. Nearby is Café Tato, where you must have a breakfast of bhajis: small plates of gravy with piping-hot puris (puffy, unleavened bread) or pao (Goan bread). In the old neighborhood of Fontainhas, Confeitaria 31 de Janeiro makes excellent cakes and meat-filled patties.

Take a siesta. Goans still follow the Portuguese practice of afternoon siestas, and many businesses close between lunch and tea-time (about 1 pm to 4 pm) every day. Most also prefer to remain shut on Sundays, even in the capital city of Panaji. Goa's relaxed, contented way of life is expressed as "susegad," from the Portuguese word "sossegado," meaning quiet.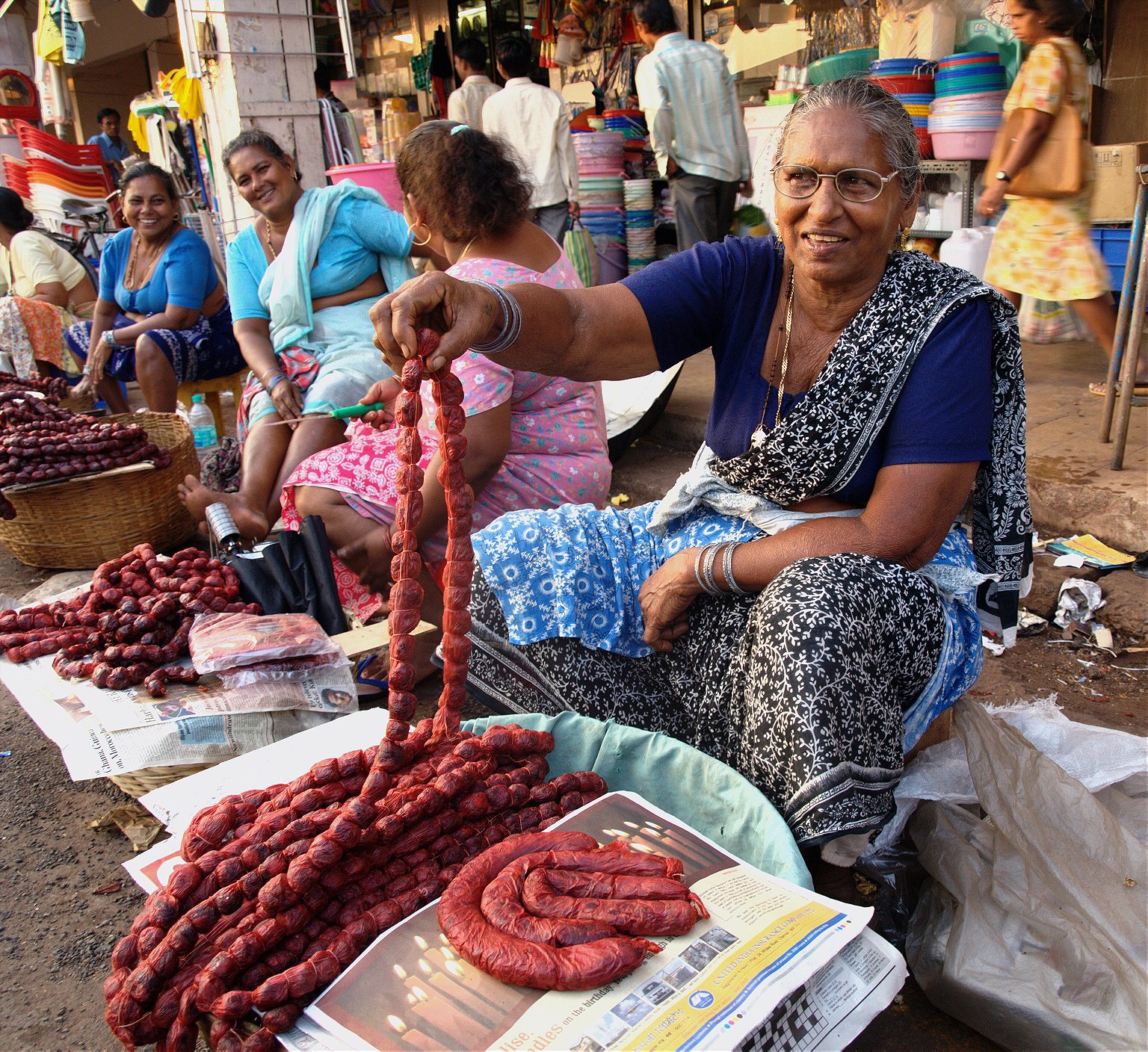 Ask for directions. If you head out of the city, don't rely on Google Maps—it tends to fail you outside Goa's larger hubs. It's no match for the many criss-crossing roads running through the villages.

Make it a vindaloo. The legendary vindaloo, the spiciest offering on many a British curry-house menu, was born in Goa. The Portuguese brought with them new ingredients such as vinegar, potatoes, and chili peppers, as well as carne de vinha d'alhos (meat stew with wine and garlic), which the locals made their own. Chilies found their way in, and wine was swapped out for the more widely available palm vinegar. The result, the vindalho (or vindaloo), is a piquant explosion of flavors—and very hot. Cool off with a mouthful of fragrant steamed rice. Small, hole-in-the-wall eateries serving home-cooked food are the best places to try a vindalho, but the brick-and-mortar Andron, in Moira, also serves a great one.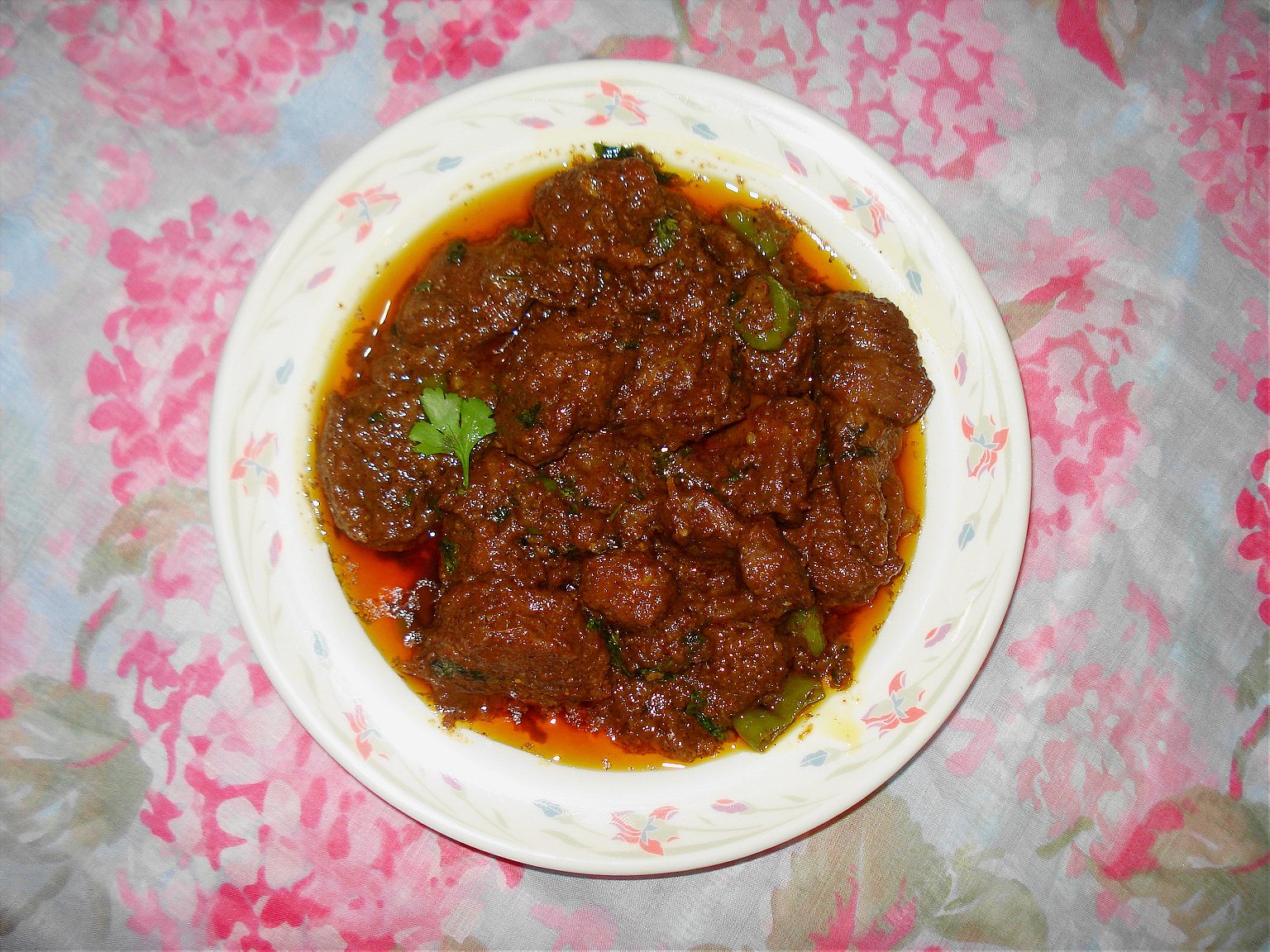 Don't hail a cab. Although it's a tourist hub, the public transport system in Goa is pretty sparse. Traveling by road is your only option, and the buses are not well-connected. Cab and auto rickshaw fares are not standardized, and will leave a dent in your wallet. Instead, make your way around the sunny state with a rental bike (or car), which you can hire for as little as 250 rupees (under $4) a day. All you need is a photocopy of your passport and you're good to go.

But do find a "pilot." Goa has a unique form of transport: the bike-taxi service, or motorcycle pilot. Getting your own wheels is the more convenient option, but these "pilots" and their black-and-yellow bikes will get you around fairly cheaply. There are motorcycle taxi stands all over the state, usually around major bus stations. It's the preferred mode of transport for locals who live in the hinterland, where buses don't go. Remember to negotiate prices before jumping on.

Learn to hold your feni. Only in Goa will you find feni, a local firewater distilled from the fruit of the cashew tree. Trying feni for the first time is a polarizing experience—you either love it, or, like me, detest the overpowering aroma of fermented fruit. Although loyalists swear by the raw potency of the homemade kind, there are a few homegrown brands—Vaz's Cazulo, Cazcar Heritage, Madame Rosa, and Rhea—attempting to give the drink a premium feel. Sold in most wine shops, these are a good way to acquire a taste for the spirit.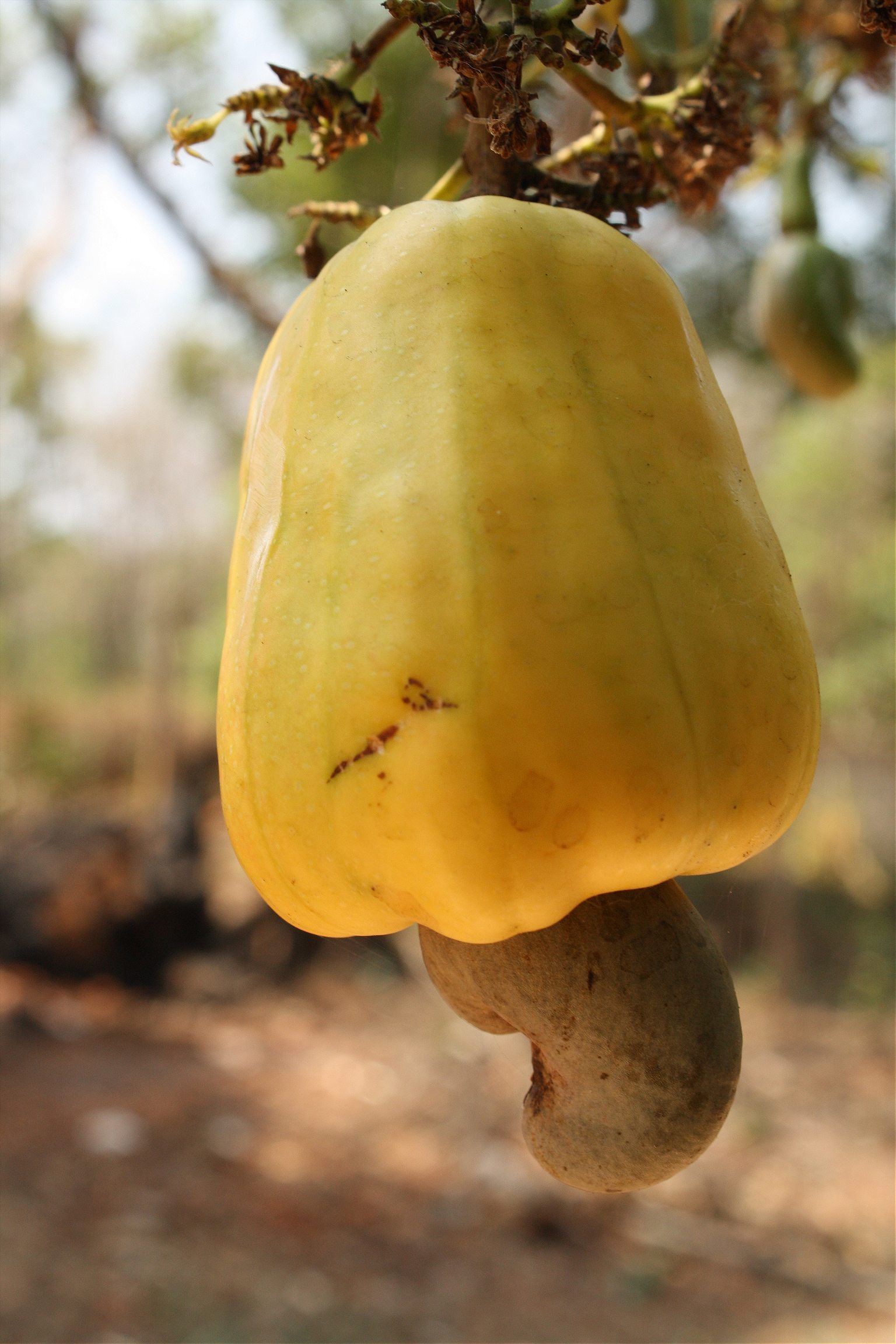 Sniff out the sorpotel. If you're not a queasy eater, try sorpotel, a stewy dish of Portuguese origin with chunks of succulent pork meat, fat, offal, and pig's blood. Mop it up with sanna, a spongy, steamed rice cake fermented with local toddy (palm wine). Although it's traditionally served at Catholic weddings or feasts, you can find close-to-original sorpotel (minus the blood) at Bhatti's Village in Nerul, or at the historic, graffiti-laden Hotel Venite in the capital city of Panaji.

Carry exact change. If you buy something that costs 48 rupees (about seven cents) but hand over a 50-rupee note, there's a good chance that you'll get your change back in the form of boiled sweets because there's "no loose change" behind the counter. The shopkeeper is legally bound to return change in full. You, on the other hand, are not legally bound to accept boiled sweets; more often than not they do actually have change, but it's a good idea to have plenty of your own just in case.

Find a quiet beach. Chapora Fort is a big tourist draw, even more so since it got some screen time in Bollywood blockbuster Dil Chahta Hai. The fort is in ruins, and there isn't much to see apart from a view of the sandy coast. But a path down the hill leads to a (somewhat) secret beach. It's riddled with rock pools and not the most comfortable for a swim, but it's a peaceful alternative to the raucous Baga and Calangute beaches nearby.

Hit the smaller festivals. The Goa Carnival is the state's best-known festival, but there's plenty to see at the more low-key ones. In August, the tiny island of Divar celebrates Bonderam, the reenactment of a feud between two clans that once lived there. Or you could head to the village of Talaulim for Touxeachem Fest—literally, the feast of the cucumber. Newlyweds flock to the Church of St. Anne with offerings of cucumbers in the hope of being blessed with a child. The petition, a Portuguese rhyme, goes like this: 'Senhora, tomai pepino, dai me menino,' which means 'Lady, accept this cucumber and give me a child.'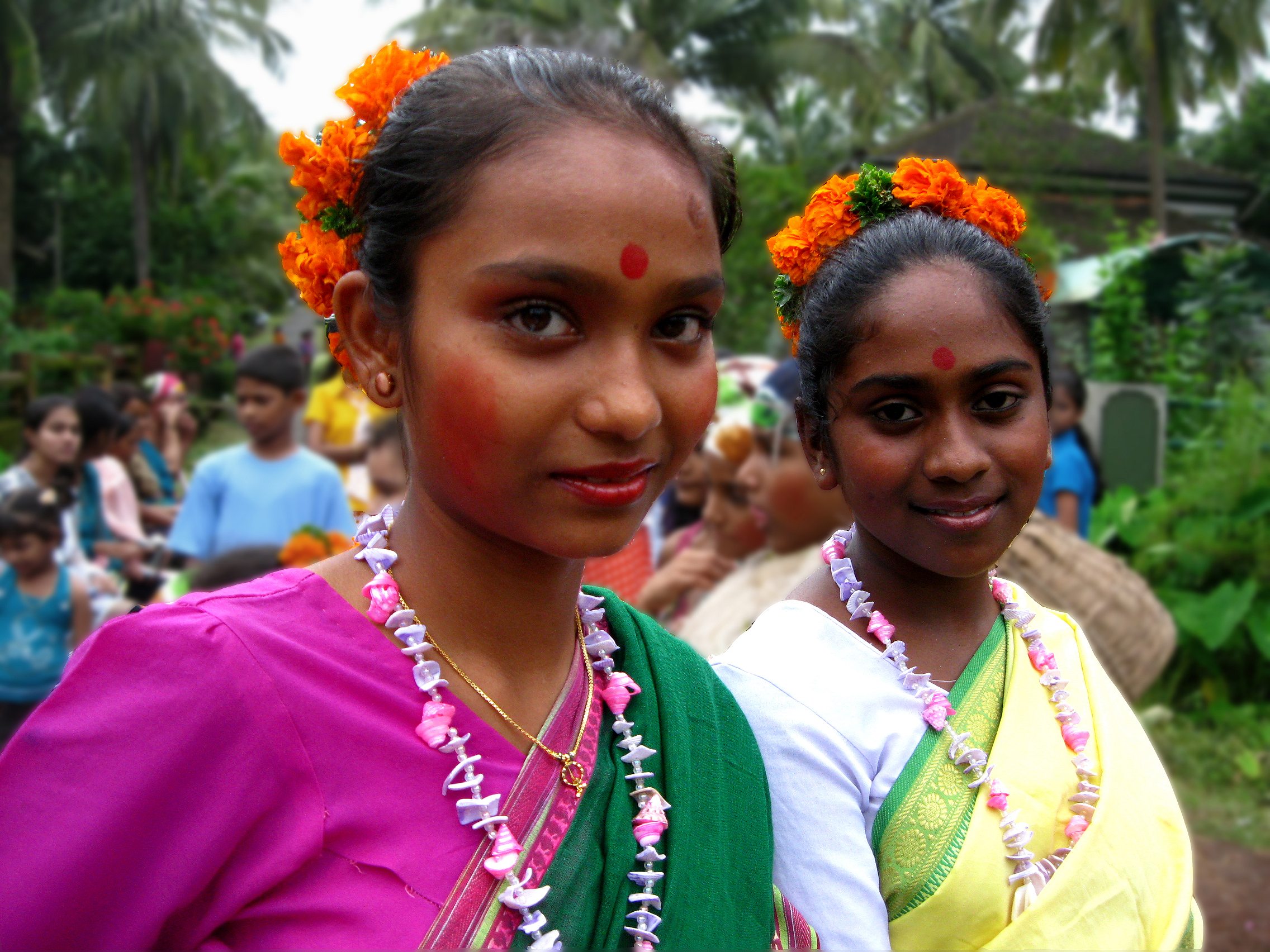 Keep your drinking off the roads. Alcohol is more lightly taxed in Goa, making beer and wine cheaper than in the rest of India, and thanks to centuries of wine-sipping Portuguese influence, attitudes towards alcohol are also more lenient. Drinking in public areas was widespread until recently, but a new amendment to the law can now lead to a fine of up to 10,000 rupees ($150) for drinking in a 'No Alcohol Consumption Zone,' which includes beaches, public roads, and highways. Visitors don't seem to be taking the rule too seriously: there have already been reports of cops doling out fines.

Find the music. They say music runs in the blood of every Goan. You're more likely to find a live band than a DJ playing at dances and weddings. For live music and dancing, head to Cohiba or Cavala in North Goa. The band line-up changes every night, and features old hands like Tidal Wave, as well as a newer crop. Meanwhile, Cafe Mojo in Panaji has a lively karaoke night every Thursday. In South Goa, head to Firefly Goan Bistro Bar, where the live music spans genres, from jazz and blues to rock and even Indian classical.

Prepare for traffic stops. Tourism-heavy areas come with certain drawbacks. Most people you meet will go out of their way to be helpful, but there others—even policemen—who will try to make some money off you. All rental vehicles in India display yellow-and-black license plates, making them easy to differentiate from privately owned vehicles. So if you're in a rental car or on a rental bike, there's a chance a cop might stop you and ask for your license/passport and the vehicle's registration papers—and you might have to pay a fine even if everything's in order.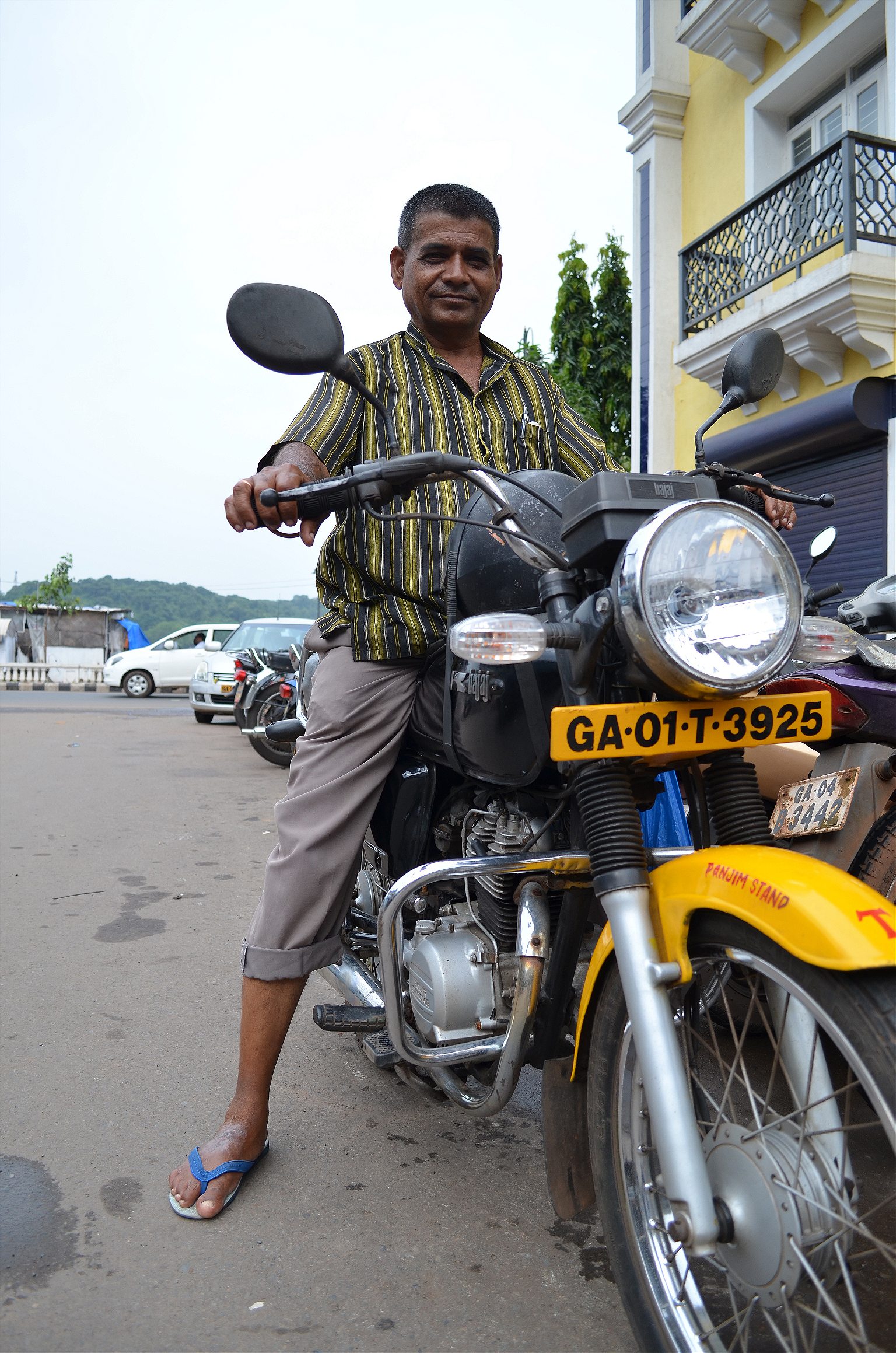 Gamble at your own risk. Goa is one of the few places in India that allows (legal) casinos to operate. At night there are floating casinos all along the Mandovi river. Although they bring in a lot of revenue for the state, locals regard them with distaste, for two reasons: they encourage gambling among the youth, and, more importantly, they pollute the river and kill marine life. The search is on to find these casinos a permanent home, although locals aren't too happy with the proposed spot on Goa's second arterial river, the Zuari.

Know why the Brexit matters. Portugal's nationality law allows any Goan born before December 19, 1961 (the date of Goa's independence from Portugal) and the three following generations to acquire Portuguese citizenship without ever setting foot in the country. Thanks to the European Union's freedom of movement principle, around 20,000 Goans with Portuguese passports live and work in the U.K., but after the U.K.'s referendum vote for the Brexit, the future status of E.U. nationals living there is uncertain.

Top image: Agonda Beach in South Goa, one of the state's quieter beaches. Photo by: Vn Grijl