Food writer and author Sumayya Usmani's guide to Glasgow's best food.
Glasgow, Scotland's largest city, is only 47 miles from Edinburgh. The two cities are so close that many people live in one and work in the other. Once Britain's largest seaport, Glasgow's heyday was its shipbuilding days from the 18th to 20th century. But like many port cities that flourished in the Victorian era, it declined in the latter half of the 20th century, and acquired a reputation—fairly or not—for being a "rough" or dangerous city. But that's changing.
Glasgow and Edinburgh make for an odd rivals. They are not at all similar; they complement each other, rather than compete. Edinburgh—picturesque, elegant, compact—wears its obvious charms on its sleeve, and attracts almost twice as many visitors annually. Glasgow, with a big-city feel Edinburgh lacks, has charms of a different sort. Folk wisdom holds that Glasgow's residents are friendlier than their Edinburgh counterparts, with a special wit and humor, and that Glasgow is the better party town. On the food front, Edinburgh has the rep, the glamor, and five of Scotland's 12 Michelin stars (Glasgow has none) but Glasgow is becoming a go-to city for exciting local and international flavors. For a food-loving person like me, it couldn't be a better time to live here.
A few years ago, I left London and a 12-year law career for Glasgow, where I write and broadcast about food—in particular, Pakistani cuisine—and teach cooking. I quickly fell in love with my new hometown, a city that has forever lived under the shadow of Scotland's smaller, pretty capital. (Being from Karachi, a city forever in the shadow of Lahore, I had a natural affinity for Glasgow.)
To entice you to leave the capital for a little while, here is a short list of my favorite food spots in Glasgow.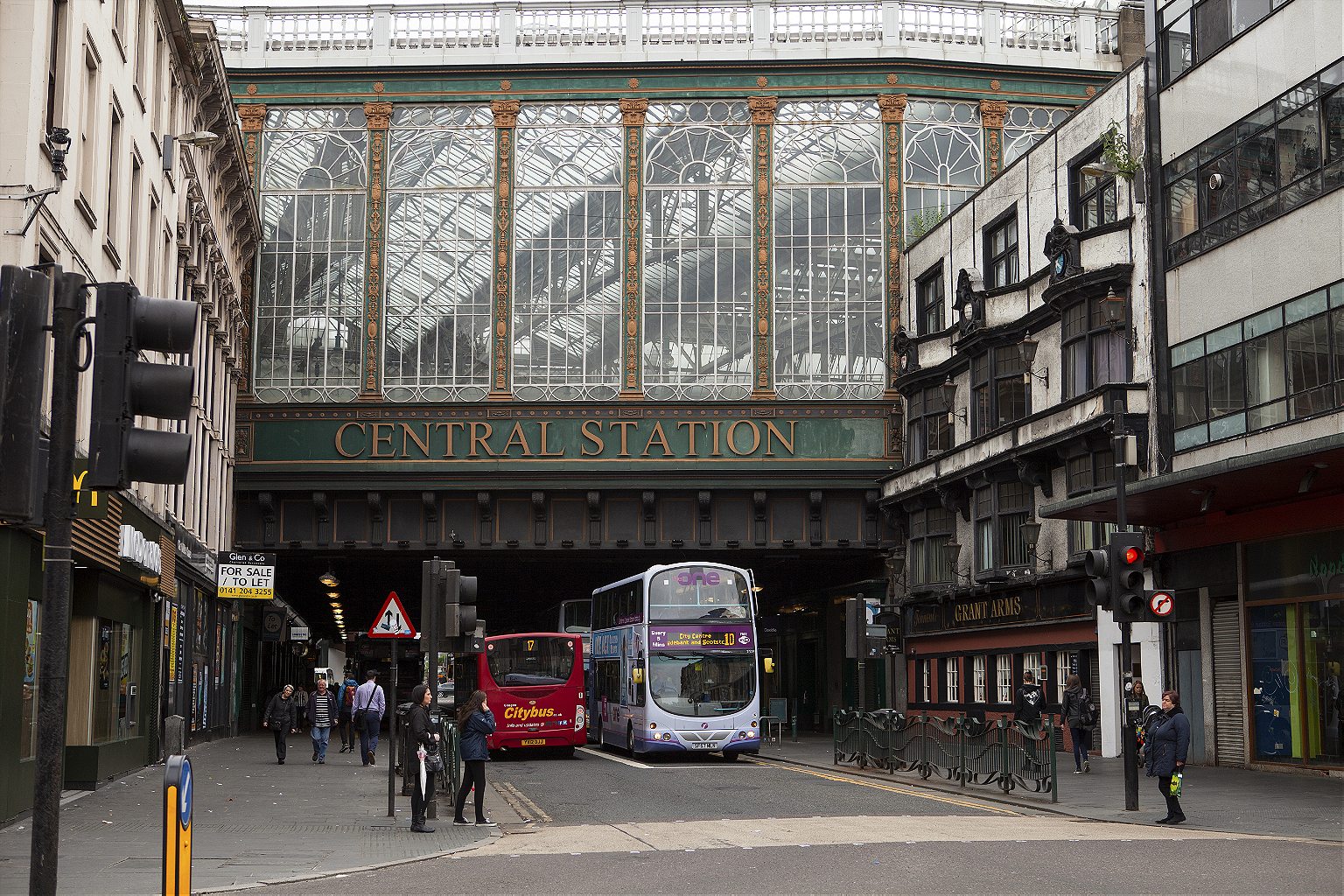 Getting there
From Edinburgh, trains leave every 15 minutes from Waverley train station and Haymarket train station in the West End and arrive into both Glasgow Queen Street station and Glasgow Central station, minutes apart in the city center. The journey is about 45 minutes. The first train usually departs at 5 a.m and the last around midnight, but always check ahead. The go-to service for booking trains online is TheTrainLine.com, but you can show up at the station and buy a ticket for the next train.
There is also regular bus service between the two cities, departing from St Andrews Square in Edinburgh and arriving into Glasgow Buchanan Street bus station. (The CityLink Express bus runs 24 hours.)
Glasgow has a small underground metro system, its 15 stations forming a loop around the city. Many of the places I list are near the city center and reachable on foot (some are longer walks than others) but you can also hop on the subway to get between destinations. Here is the map. Single tickets are £1.50 (around US$2) and all-day tickets are £2.90 (US$4)
There are also a good local bus network. Uber is around, but Lyft hasn't launched to most U.K. cities yet.
City Center: Seafood, markets, whisky
Subway: Buchanan Street
From Queen Street or Glasgow Central train stations, it's a 5-10-minute stroll through the grid-pattern streets of the city center to Gamba on West George Street. Scottish seafood, I have learned, is truly the best: langoustines the size of your hand, sweet crab and lobsters, and a melt-in-the-mouth loch (lake) trout, all cooked to perfection.
Also in the city center, Platform at the Arches is a street food and art market under Glasgow Central train station, a space that's been repurposed from its glory days as a nightclub and multi-purpose arts venue. The Arches—named for the chambers formed by the railway bridge arches—was a legendary, world-famous club, bar, and arts venue that lost its nightclub license in 2015 for dubious reasons. That the beating heart of Glasgow's renowned nightlife has been revamped for food stalls is cold comfort to those with fond memories of sweaty nights watching Fatboy Slim or Daft Punk (who played their first U.K. gig there). But the space alone it's worth a visit; try to picture the Arches' glory days. The food market is on Fridays and Saturdays.
In the city center, you'll find the best collection of local and international whiskies at The Pot Still on Hope Street. Don't be discouraged by its bland pub façade; the staff knows their "water of life" well, and there are 700 kinds on offer, as well an extensive beer and cask ale menu.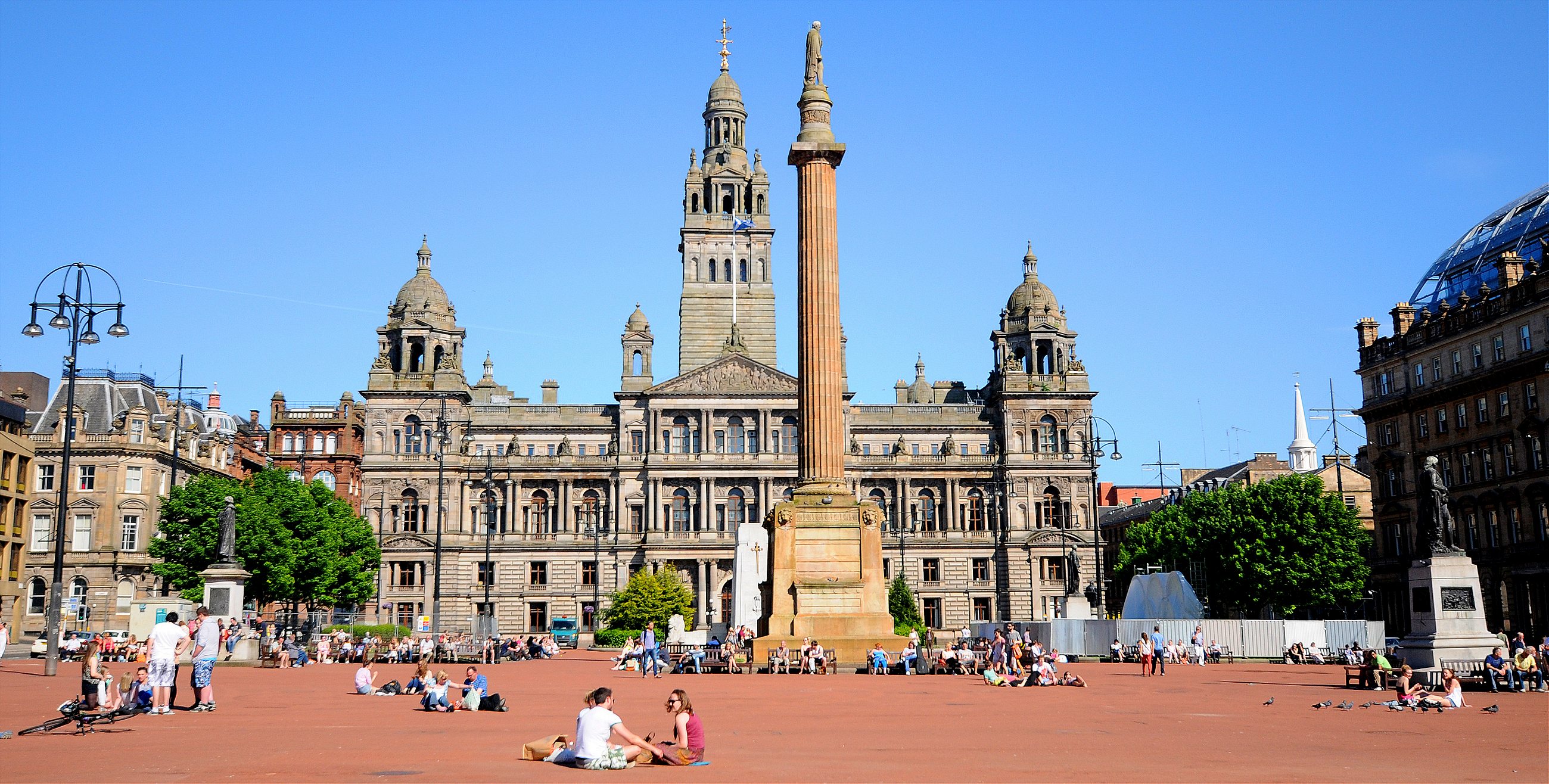 The Southside and Govanhill: Produce and Punjabi grills
Regional train to Queen's Park, or bus 31 from city center (Osborne Street)
In most cities in the U.K., dominated as they are by a handful of chain supermarkets, it can be hard to get local, seasonal fruits and vegetables. Which is a shame, because Scotland has excellent produce, and fortunately, Glasgow's Southside—a collection of neighborhoods south of the River Clyde—is blessed with Locavore on Victoria Road, an ethical grocery store which operates as a social enterprise and grows its own organic vegetables. It also has fine cheese and dairy products, fresh bread, and a dispenser where you can fill your own containers with organic milk from Ayrshire cows. You can also grab lunch there to sample their wares.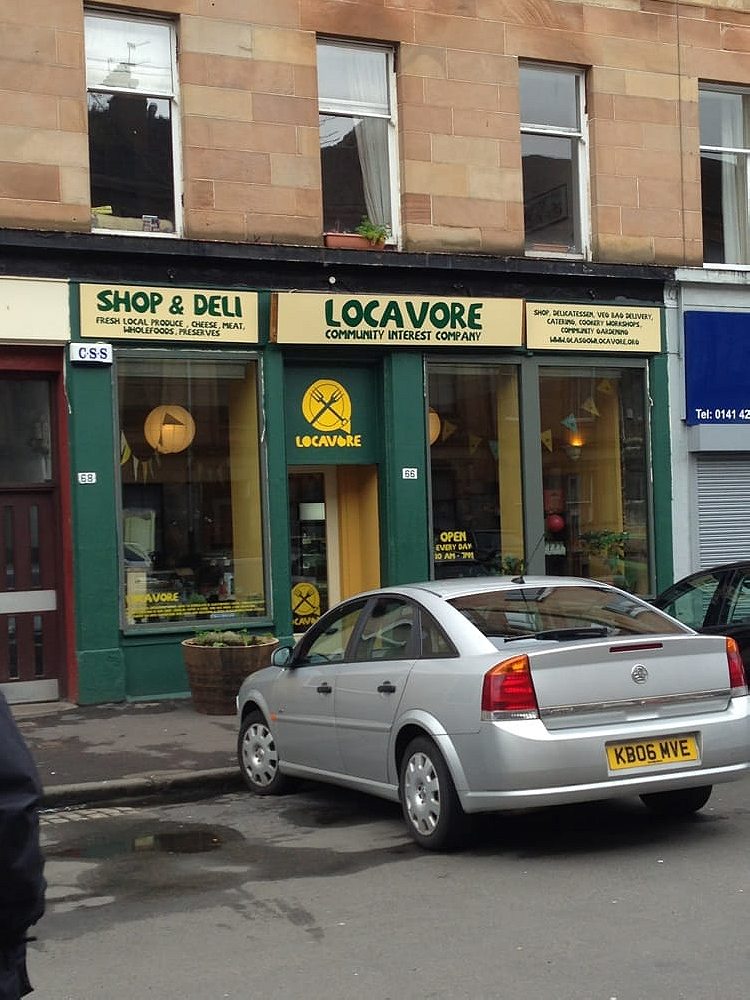 One of the many reasons I feel so comfortable in Glasgow is its diversity. Its acceptance of other cultures is rooted in its migrant history. It recently welcomed Syrian refugees with open arms. Govanhill is an ethnically diverse neighborhood and has long been a destination for the city's most recent arrivals. First came Scots from the Highlands and Lowlands, followed by Irish immigrants, then Jews fleeing pogroms in Eastern Europe. In later years, immigrants from the Punjab and other parts of South Asia settled there, and more recently, communities from Poland, Romania, and the Czech Republic have built a home there.
Many Pakistanis and Indians migrated to Scotland in the early 1960s to work in the flourishing weaving trade in Paisley, a few miles west of Glasgow, and many settled here.
Govanhill has Pakistani restaurants that make me feel like I have flown home. Pakistani (as distinct from "Indian" food, which in the U.K. can refer both to all South Asian food or the regional cuisine common in many curry houses) gained a particularly strong foothold in Glasgow. Pakistani cuisine is all about layers of intense spices infused deeply through meat, especially barbecued meats, which is true of the cuisine of Karachi—a city whose food is influenced by Middle Eastern cuisine.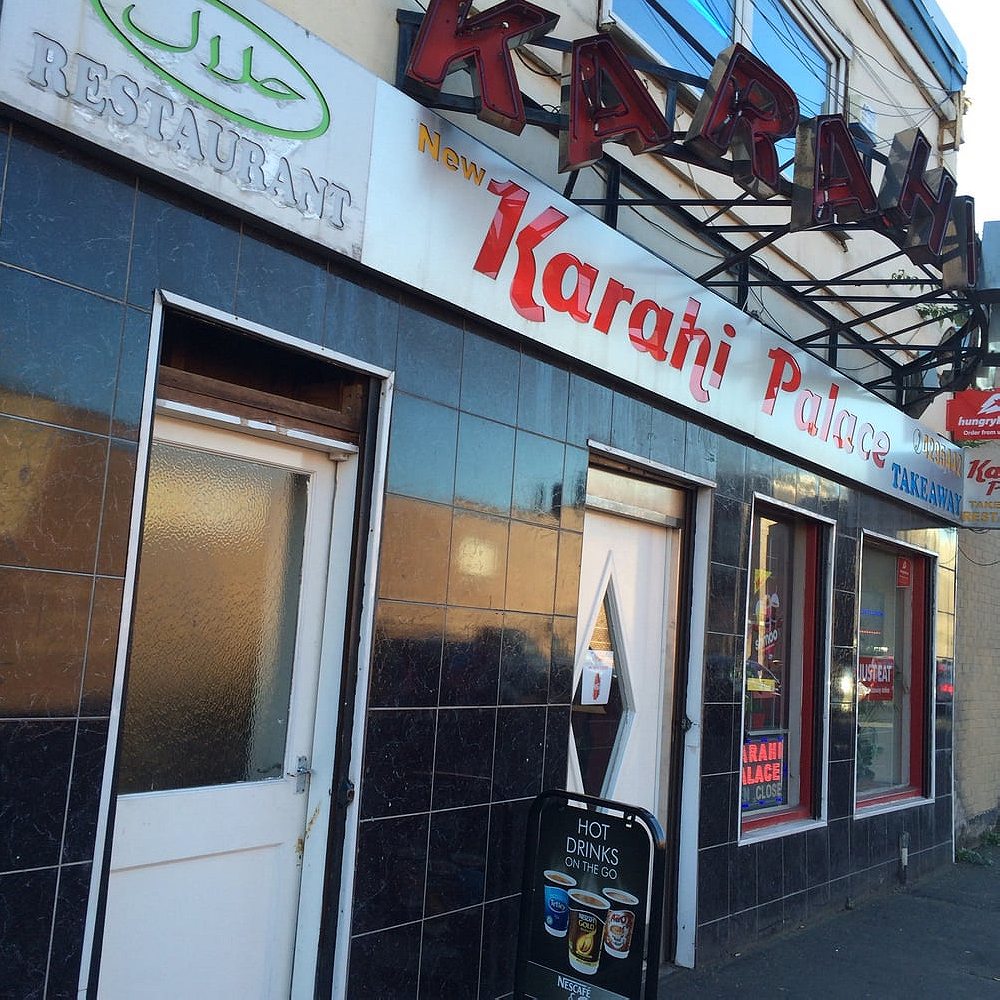 Head to Glasgow's Southside for Kebabish Grill on Victoria Road, which specializes in Pakistani-Punjabi food. This place was an accidental find for me, and the food tastes like home. It's all in the way they marinate their barbecue meats: a smoky combination of dark spices ground to make an in-house garam masala that goes into many of their grilled dishes. Order their mixed grill platter with tandoori rotis, which comes with lamb chops, seekh kebabs, chicken tikka on the bone, and fish tikka. Their open kitchen allows you to see the meat grilling, similar to the style of Pakistani street food. They don't serve alcohol, but you go for the food. Their style is very Pakistani punjabi especially that of Lahore.
Unfortunately, a fire in November 2017 closed down the restaurant, but it should be open again very soon. In the meantime, there are plenty of other places to sample Pakistani cuisine around Victoria Road and Govanhill, such as Karahi Palace, Lasani Grill, and Yadgar Kebab House.
Afterwards, head to Glasgow Sweet Centre, a small storefront on Allison Street that specializes in Asian sweets and treats. I recommend the jalebi saffron donuts dipped in sugar syrup and barfi—milk fudge flavored with cardamom.
The West and Ashton Lane
Subway stations: Hillhead and Kelvinbridge
In Glasgow's West End, just next to Hillhead subway station, is Ashton Lane, a charming cobbled street lined with bars, restaurants, and a cinema. Being near the University of Glasgow, it's popular with students, many of whom live around the nearby Byres Road.
On Ashton Lane you'll find the well-known Ubiquitous Chip brasserie—which was celebrating local produce long before others joined the bandwagon—as well as the Hanoi Bike Shop, a Vietnamese street-food cafe. I have started eating more vegetarian food recently, but was never a real fan of tofu until I discovered this place. I once spent a morning with a tofu-making chef in their kitchen. They split their own extracted soya milk, press and prepare fresh tofu every day, and their signature "temple tofu" dish–with tamarind and chili flake—is a perfect balance of Vietnamese flavors, textures and freshness—with tamarind and chili.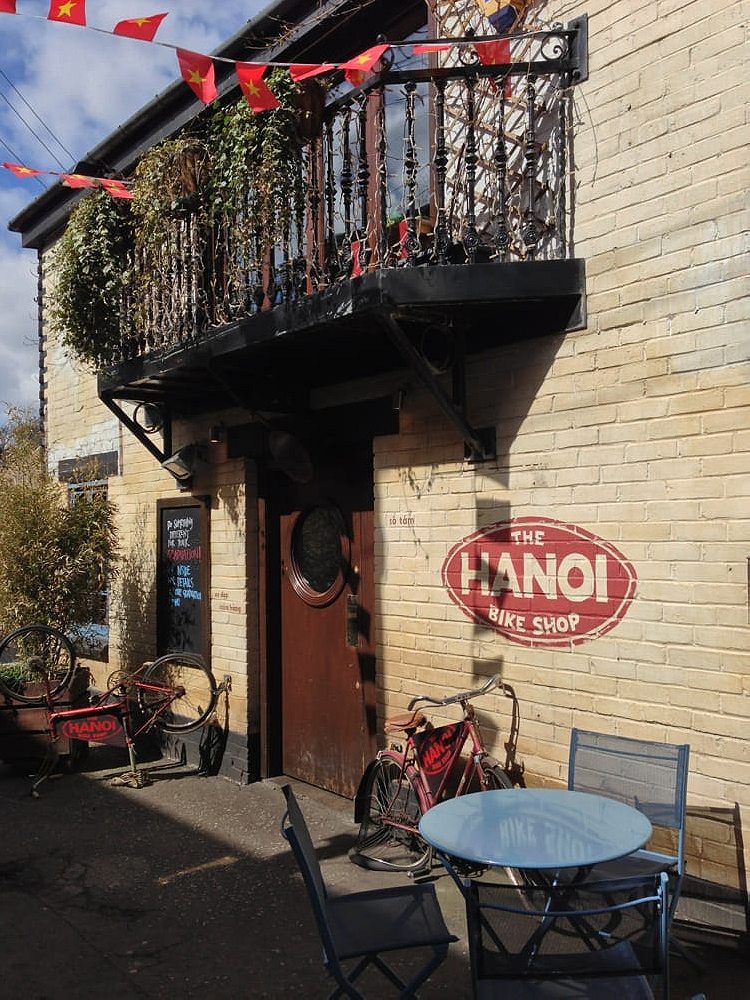 North of Kelvinbridge Park right by Kelvinbridge subway station, there is a local legend Shish Mahal-–billed as an Indian restaurant but with some notable Pakistan-origin dishes. Their keema and chapli kebabs are heady, layered, and a taste of home for me.
Closer to the city, not in the West End proper but on the west side Sauchiehall Street (pronounced "Sockyhall") there is Akbar's—a popular South Asian joint, part of a small chain that started out in Birmingham. Check out the prawn balti (cooked in the northern Pakistani style, stir-fried with tomatoes and fresh herbs). Also: the Haleem slow-cooked lamb stew with lentils and oats—typical Pakistani comfort food. Other highlights: Paya goat-trotter stew, Ogri offal cooked with spices and stir-fried, Palak aloo mushrooms (spinach and potatoes with mushrooms) and chicken-liver tikka. Beware: this place gets busy, especially on weekends, but it's worth it.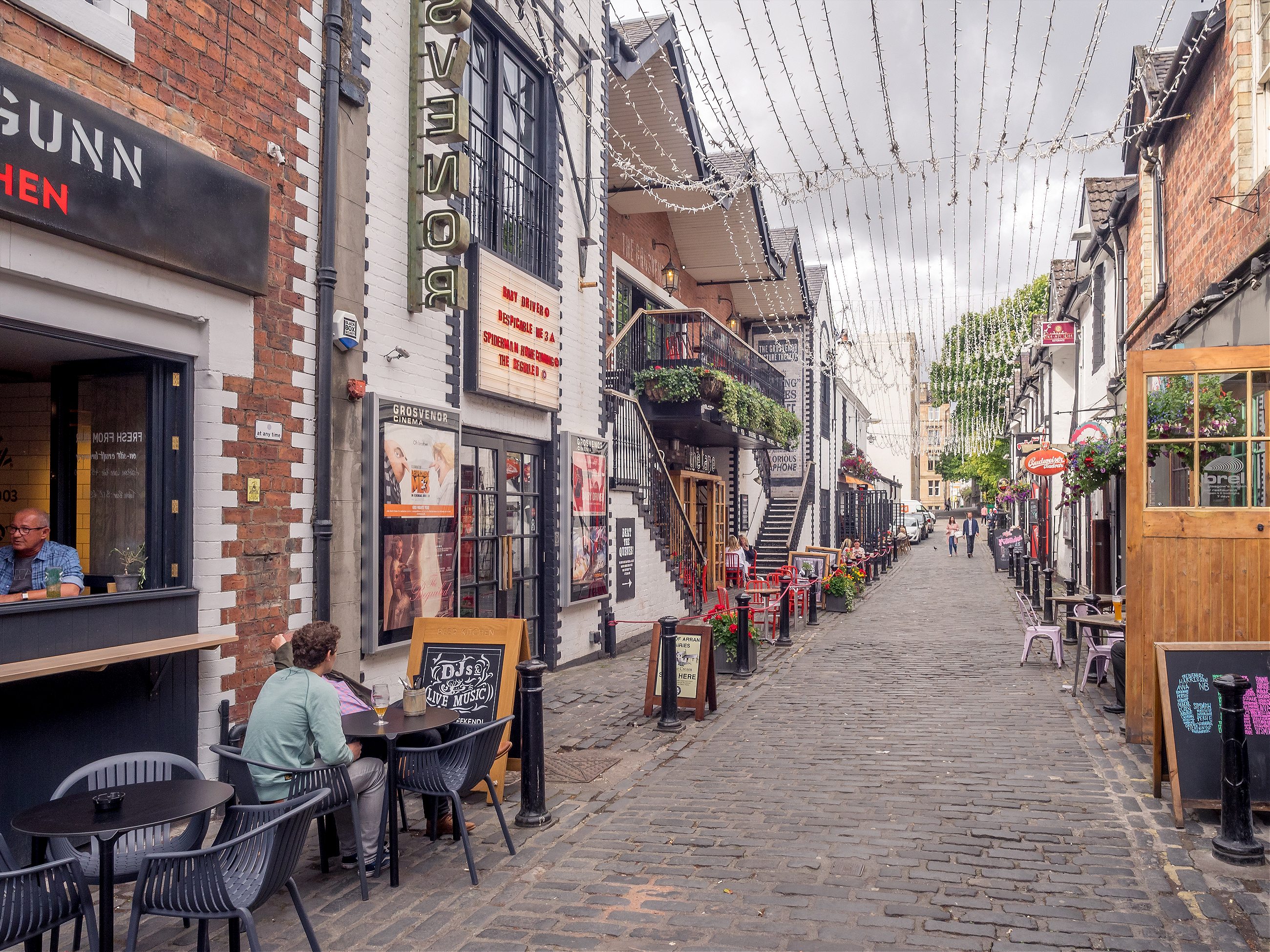 Kelvinhaugh and Finnieston: Simple but good
Subway: Kelvinhall
I love to cook at home. Posh restaurants are great for a treat, but I still like to go to places that use local produce to create international dishes, which is why I love Ox & Finch, on Sauchiehall Street. Just south of the lovely Kelvinbridge Park next to the University of Glasgow, this place serves unpretentious tapas-style dishes. There is a long waiting list, but if you manage to get in, order their slow-cooked lamb shoulder with apricot and almond, and the beetroot hummus with hazelnut dukkah. They also have an extensive vegetarian menu.
Nearby in Finnieston, a once run-down but now rapidly developing neighborhood just west of the city center, Alchemilla on Argyle Street serves seasonal Mediterranean food designed for sharing. They also have a selection of natural wines. Cheers.
And finally, some non-food sights
For something to do in between meals, here are my suggestions. Don't miss Kelvingrove Museum. My first experience of Glasgow's architecture was the commanding red sandstone Kelvingrove Museum and the surrounding Kelvingrove Park. Glasgow is one of the most eclectic architectural cities in Europe: it has extravagant red and blond sandstone with Art Nouveau flourishes reminiscent of Gaudi; classical Greek and Roman motifs; and lavish Spanish Renaissance style.
I also recommend strolling through the Botanic Gardens in the West End, no matter what time of year.
Also, in the city center, the Charles Rennie Mackintosh-designed Glasgow School of Art is a must-see; unfortunately, a recent fire has closed down the visitor center and exhibition space, but you can still go and look at the building.
Read more from our Edinburgh city guide:
[Read: 21 things to know before you go to Edinburgh]
[Read: A history of Edinburgh in 10 dishes]