From traditional folk in dusty pubs to experimental hip-hop in bare-bones studios in Leith, an illustrated guide to Edinburgh's legendary venues and local musicians.
Edinburgh is synonymous with culture, and of course, music. It hosts the world's biggest international arts festival (not bad for a city of half a million people). I like to think of Edinburgh as a big village made up of smaller ones, each with a few well-preserved pubs, and, if you're lucky, a pub that's also a live music venue. Though the larger (and louder) Glasgow is considered more of a career-launching gig city, Edinburgh has its own strong, distinctive musical heartbeat. In the past couple of decades, some of the city's legendary music venues have closed their doors—thanks to lack of funds, the unstoppable march of city development, or catastrophic fires—so Edinburgh's stalwart musicians and fans are fiercely protective (and proud) of their remaining live music spaces.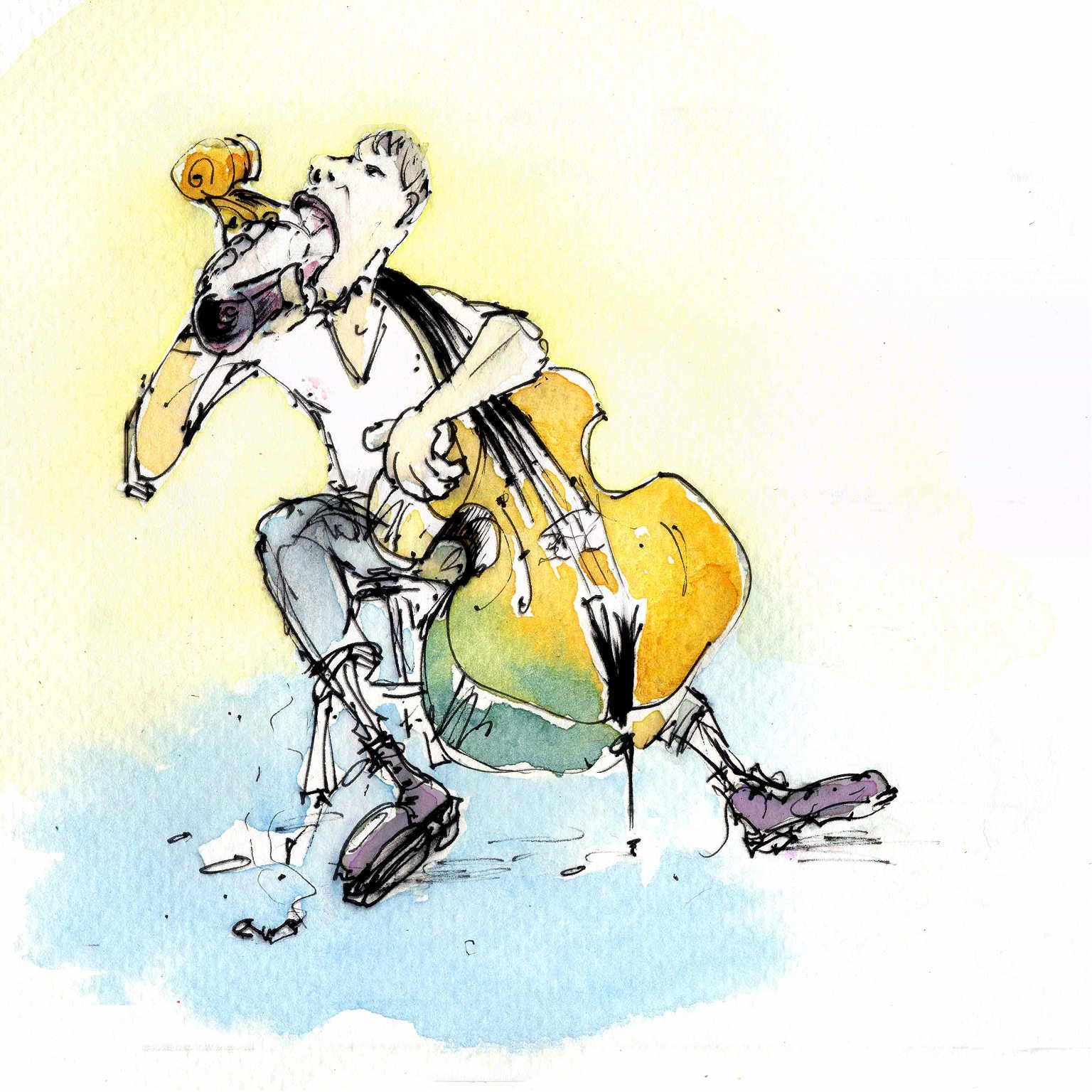 As an Edinburgh-born and based musician, I've been fortunate enough to perform and record with a wide selection of artists, lending double bass, guitar, berimbau, plus occasional singing services to everything from contemporary folk to quasi-classical, with bands such as 'Acid Croft' (also known as Celtic Electronica) pioneers Shooglenifty (who pumped out dance-floor friendly folk music long before others figured out its commercial appeal) and the multi-national fiddle ensemble String Sisters. Here is my guide to a selection of venues—in Edinburgh and beyond—and the local artists you might see performing in them.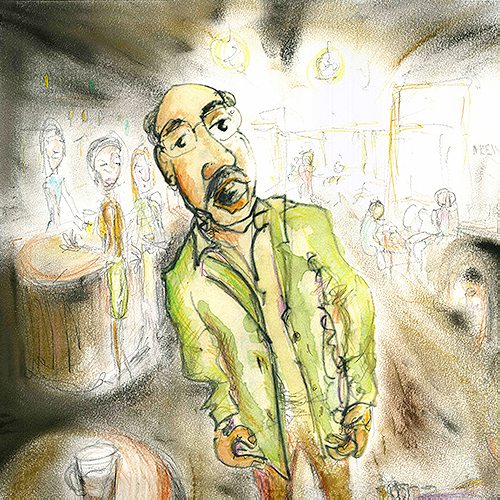 If you like your music folkie, this is the place to be. There are plenty of other session pubs where you can catch lively traditional folk music (for free!) but Sandy Bell's is probably the most well-known. A local pub that started holding sessions in the 1960s (back then the only one in Edinburgh) it became a hub for Britain's folk music revival and today its intimate, informal sessions draw musicians and folk fans from all over the world.
In this clip, Graeme Stephen and Fraser Fifield, two jazz and folk musicians who perfectly represent the city's eclectic sounds, performing  their song "Esotero" at Sandy Bell's. You might be able to catch them there, or for more live traditional music, check out Captains Bar, the Royal Oak, and Hebrides. Generally, you can expect super informal gatherings of musicians playing a range of Celtic tunes, or 'sets', originating from Scotland, Ireland, or further afield.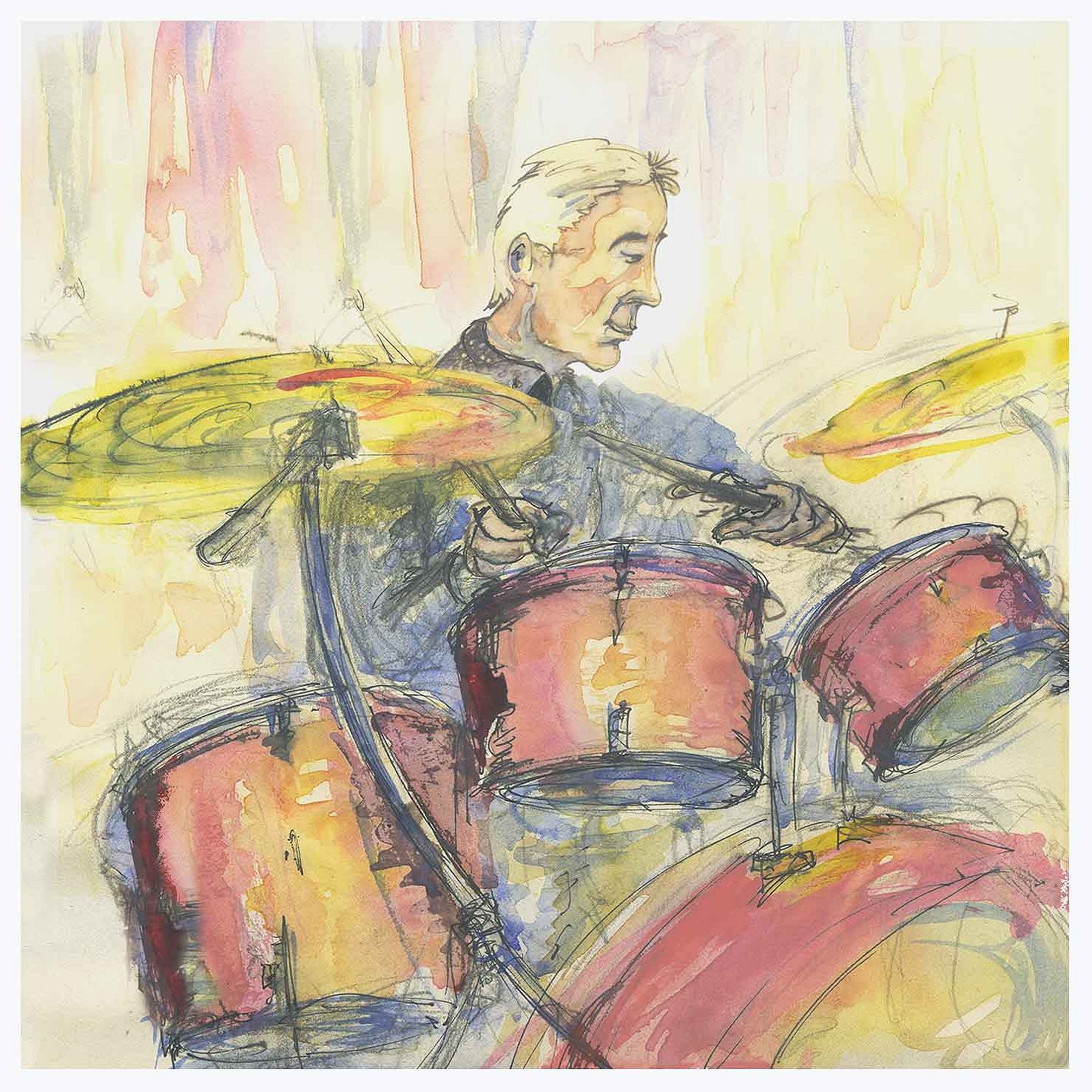 Local jazz drummer and promoter Bill Kyle worked tirelessly to build a venue where the  city's best jazz musicians could play. His first venture, the Bridge Bar, burnt down in the big Cowgate fire in 2002—along with three other music venues and the entire library of Edinburgh University's Artificial Intelligence Department. But the vision, like a phoenix from the ashes, was resurrected. Kyle opened the Jazz Bar on Chambers street in 2005, and these days, his daughter Edith runs the show. It's a great place to catch some evening jazz or go for a late-night boogie.
Pianist Brian Kellock  and Tommy Smith—a saxophonist and the director of Edinburgh's Royal Music Conservatoire—are two of Scotland's finest jazz musicians. Both as a team and solo, they tour jazz festivals all over the world, but if you're lucky, they might be playing in town at a jazz bar near you.
The Depot and the Leith Theatre, Leith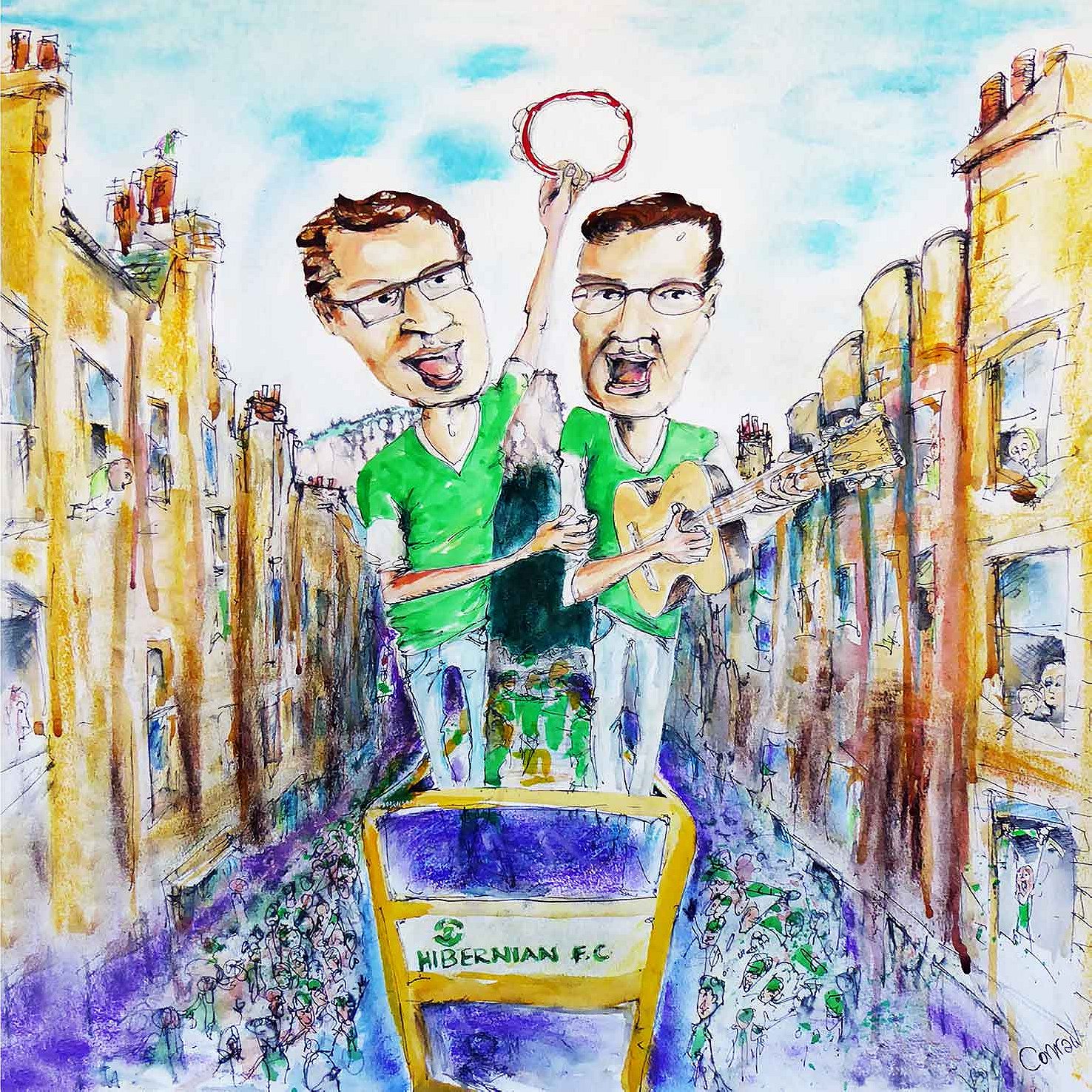 Leith, Edinburgh's maritime center, was incorporated into Edinburgh in 1920. It's in danger of being further devoured by the city's expansion, but it still maintains its own identity and community spirit, aligned with the working-class roots of the Leith docks and its past as an industrial centre.  Although gentrification has brought bistro bars, Michelin-starred restaurants, and developers keen to cash in on the action, there are still some great venues such as the Depot, where you can catch local bands and DJs. There is also the long-neglected, recently-restored Leith Theatre, which will be showcasing rock, pop, folk, and indie bands during the Edinburgh International Festival.
Leith has a special musical pedigree; perhaps one of the best known of these is The Proclaimers, a.k.a Charlie and Craig Reid, identical twins originally from Auchtermuchty, in the county of Fife, who made their mark on the city by bashing out spirited songs about love (and their willingness to walk 500 miles), football, (particularly Hibernian FC), Scotland, and the weather in Leith.
Leith has some other famous sons. The three members of Young Fathers—Alloysious Massaquoi, Kayus Bankole, and Graham 'G' Hastings—started performing in local nightclubs in their teens (they met at an under-18s hip-hop night at Edinburgh's Bongo Club). Their album Dead won the 2014 Mercury Prize, one of the U.K.'s highest honors in music. Their sound (by design) defies easy classification, but it's often described as "experimental" followed by a range of suffixes that includes hip hop, rap, R&B, pop, EDM, and rock. They're also known for their high-energy live shows and edgy production. Even my 92-year-old neighbour knows about them. These guys are cool.
The Young Fathers headquarters is a soundproofed basement space in Leith, where they record their music and set one of their videos. At 2018's Hidden Door—a DIY festival that puts on gigs in Edinburgh's disused spaces—their sold-out show at the Leith Theatre brought the house down. (I was there.)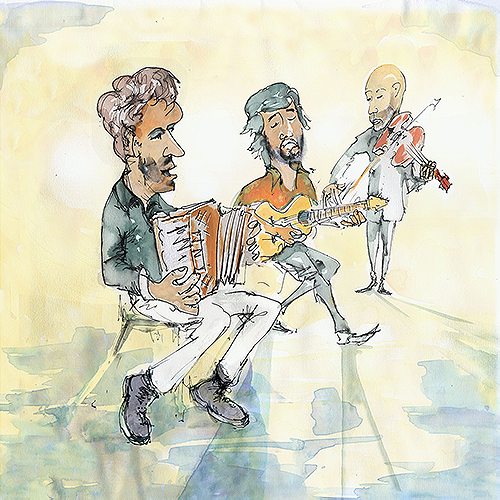 The Traverse Theatre is better known as the home of new Scottish plays from young playwrights, but the attached bar runs a regular Monday gig featuring local or international acts, promoted by the Soundhouse Organization, a local charity dedicated to finding a home for live music. Many quality musicians contribute to the cause, including local new-folk heroes Lau—an Anglo-Scottish three-piece band credited with  pushing boundaries of what is considered traditional or 'folkie'. As well as putting on a great live show, with awesome light displays and pop-up choirs, these guys also collaborate with a range of international artists such as Joan As Police Woman and Anais Mitchell through their Lau-Land events.
Dalriada Hotel, Portobello
"Portie" to the locals, Portobello is Edinburgh's seaside 'resort' with a flat sandy beach three miles east of the city center, where weekenders and holidaymakers used to spend their vacations in its late 19th-century heyday—and where later, Sean Connery worked as a pool lifeguard.
Portobello's prom (promenade) has a few charming wee bars, such as the Espy (short for esplanade), and a cracking wee sailing club. Further along towards the Joppa end of town, the Dalriada Hotel runs music sessions hosted by the likes of Mike Kearney, the mastermind behind The Katet—a seven-piece band and self-described "shapeshifting soulfunk monster" with an impressive horn section.
The Kingdom of Fife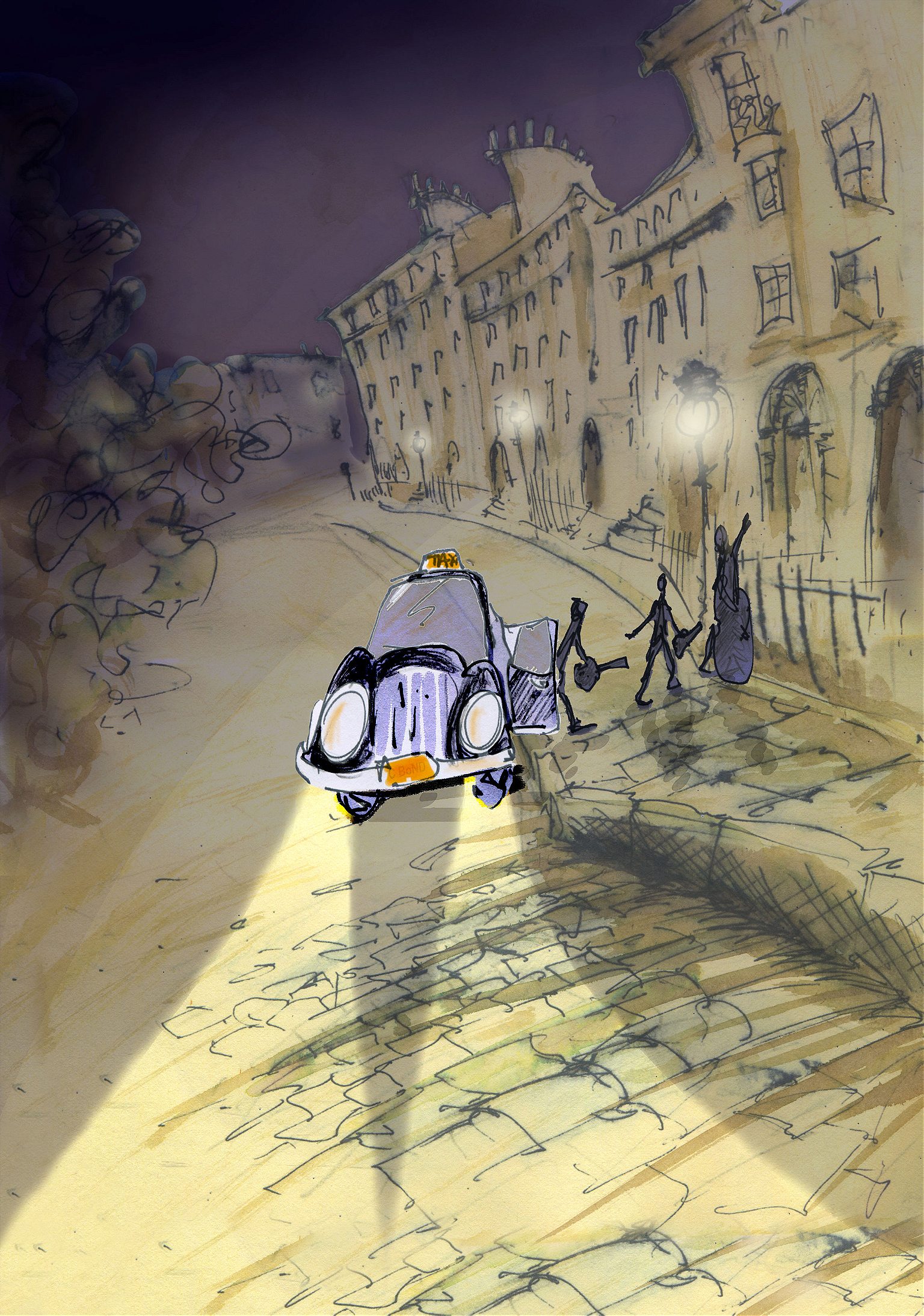 Edinburgh is on the southern shore of the Forth estuary that feeds into the North Sea. Across the water in the historic county of Fife (still called the Kingdom of Fife informally) there is Anstruther. From this wee fishing village has emerged a host of alternative music, including James Yorkston, Kenny Anderson, a.k.a King Creosote, and the Pictish Trail (although the latter has now decamped to the Isle of Eigg).
To catch some of this Fife music magic in situ, try Dreel Hall or the Haven in Anstruther. (And I always get a kick out of saying I've played Carnegie Hall—in Dunfermline, Fife.)
There is a good series of concerts curated by James Yorkston in the Adam Smith Theatre (just along from Carnegie Hall)With an eclectic blends of folk and electronica, here's a clip of King Creosote collaborating with producer Jon Hopkins.
Pathhead
About ten miles outside Edinburgh, this small Midlothian town of 960 people has an enviable population of musicians and talented composers. It was also recently named one of Scotland's most creative places, boosting a local campaign to formally establish the town as an international music center. To catch some performances, check out the schedule of the small village hall. There is also a very inclusive pub session at the Foresters Arms pub on Tuesdays.
Up there among the finest to come out of this small hotbed of musical savants contemporary singer-songwriter Karine Polwart, who recently collaborated with Pippa Murphy to create a larger scale theatrical performance, Wind Resistance, fusing personal issues with environmental concerns, ancient history, and of course, the study of birds.