Accessing free WiFi in Charleston is all about location, location, location.
Accessing free WiFi in Charleston is all about location, location, location. Thanks to a Google grant, you can get online for free all over the city in some of the great public spaces. Just look for "CharlestonFreeWiFi" when strolling through area parks such as Marion Square, Colonial Lake, White Point Garden, Hampton Park, and Waterfront Park, which looks out over the Charleston Harbor and where you can spot Fort Sumter— site of the start of the Civil War—off in the distance.
If you don't want to be exposed to the elements, all Charleston County Libraries offer free WiFi 24 hours a day. Downtown Charleston has two libraries, the Charleston County Main Library on Calhoun Street and the smaller John L. Dart Library on upper King Street. Users must accept the on-screen "Internet Use Agreement" before using the service. In addition, the public libraries generally have computers that visitors may access as well and are allowed to use them for an unlimited amount of time during library hours.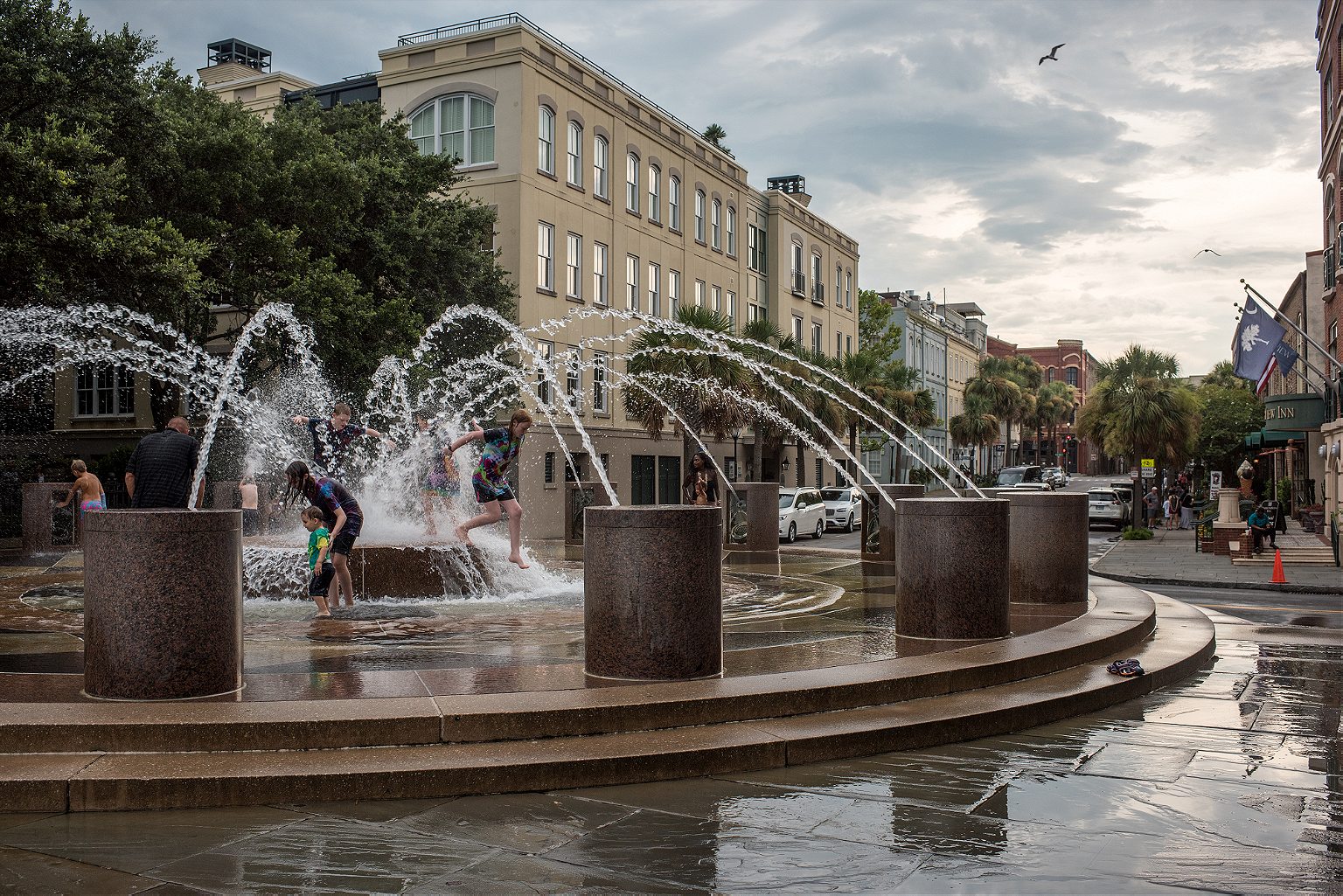 Of course, those traveling from abroad may want to avoid racking up fat data fees for roaming in the U.S. While many travelers choose to purchase U.S.-travel SIM cards before departure, for instance Canada's Roam Mobility's reloadable pay-as-you-go SIM, you can still pick up a card once you've landed in Charleston.
Unfortunately, Charleston Airport's Tech on the Go store doesn't sell SIM cards. But you can purchase a prepaid SIM card from many cell-phone providers, along with some phone repair shops. Downtown, there's a T-Mobile store on King Street that sells its smallest data plan SIM card for around US$30. That SIM works for 21 days and offers 1,000 minutes of talk, unlimited text and data, with up to 2GB of 4G LTE data. Metro PCS, located on Meeting Street, also sells Universal SIM Card Kits.
Off the peninsula there are additional options for phones or SIM cards at Verizon and AT&T, along with places such as Walmart where you can also pick up a SIM.
And if you want to settle in for a while and surf the web, Charleston has dozens of coffee shops with internet access to choose from. The Harbinger is a charming cafe on upper King, not far from the John L Dart Library. Closer to the city center is The Daily, a cafe and bakery known for its fresh bread; Mercantile and Mash, a full-service restaurant; and Brown's Court Bakery, a pastry shop that also delivers bread loaves to dozens of the city's restaurants.
If all else fails, there's also a convenient Kinko's located on Calhoun Street if you need to access WiFi and print something out.