Get out of the sweaty city for horses, cocktails, and steak.
Labor Day does nothing to change the late-summer air in Charleston, which can feel like a warm washcloth on the back of the neck. Despite school starting, visitors still come in droves to snap pics and sweat alongside residents. It's hot, and too easy to get irritable. The South Carolina midlands town of Aiken has been an escape for Charlestonians since the Gilded Age, so crank up the AC in the car and head off the highway. Main street strolling and shopping, horse racing culture, Gilded Age architecture, and a bourbon cocktail or two (if you desire) await.
Getting There
Driving the two hour and 15-minute trip is easiest from Charleston, and I-26 will get you out of the city, but because Aiken is tucked away in a corner of the state—closer to Augusta, Georgia than to the coast—the route is over state roads winding through agricultural towns including Neeses, Springfield, and Elko. Don't rely on the radio for entertainment as the choices are slim, but do make sure to organize your trip so you arrive into town via South Boundary Avenue. Its tunnel of live oak trees are not uncommon in small towns of the deep South, but gliding under a cocoon of green leaves never gets old—and this one has been featured on the cover of Southern Living.
If you're living the good life, then there is a municipal airport for planes, though no major airlines stop here. Your best best for flight scheduling to and from the region, sans your own plane or hopping onto a friend's, is Aiken Aviation.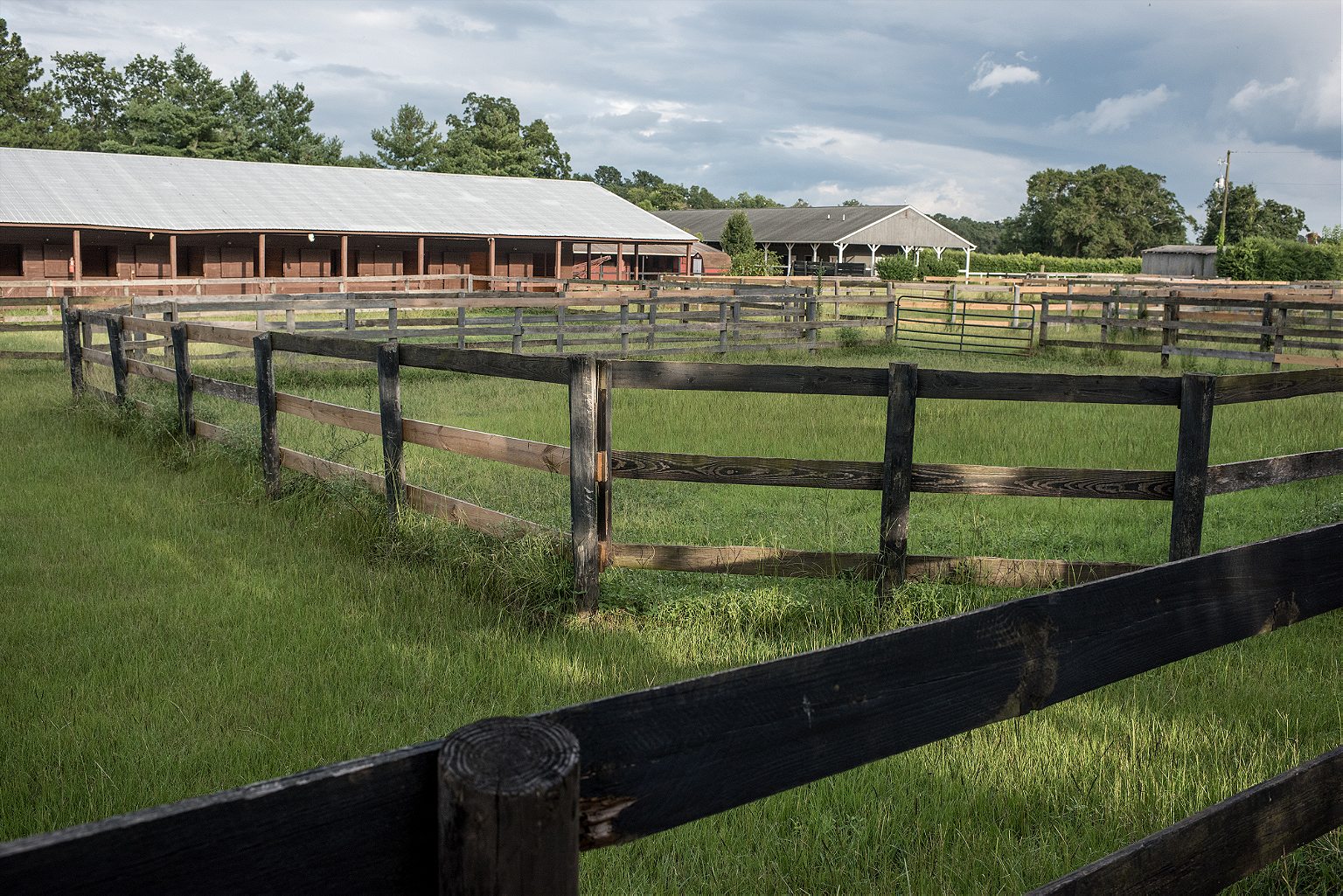 The Winter Colony
In the 1800s, Aiken became a popular health resort for coastal residents wishing to escape malaria and yellow fever and Northern residents during the winter looking for more temperate conditions. These, in most cases, were some of the richest families during the Gilded Age, and they brought their parties, their horses, and their architects with them, soon creating a resort for themselves among the longleaf pines. The South Boundary route will put you on the right path to explore the neighborhoods—just look for the unpaved roads, purposefully kept that way to allow horses but prevent development—then drive slowly along and sightsee in the original Winter Colony Districts. The stately homes are locally referred to as cottages, and cottages require at least 20 rooms to be called such. Many residences in this area are on the National Register of Historic Places.
The Winter Colony and the traditional culture of Aiken centered around horses, and in many ways, Aiken still does. Forty champion thoroughbreds have trained in Aiken since 1942, and during the season from September through March, the Polo Club still holds regular matches, trainers fill the town, and the sport and culture of horse racing is still a big draw. Act like a local trainer and head to the Track Kitchen, 420 Mead Ave., for a diner-style breakfast. Located near the Aiken Training Track, it's the home of Pockets Carter, former horse trainer extraordinaire, who embraced his second career as a cook in this small building only open during the season. These days, wife Carol and grandson Avery preside over the grill and the pots of hot coffee, but this is still the place to go to get a big helping of the local horse culture.
Take a peek at Whitney Field, Mead Ave., where the Aiken Polo Club, holds matches on Sundays during Fall and Spring (join for $5 or see field matches during the week for free), then make your way over to The Aiken Thoroughbred Racing Hall of Fame and Museum, located on the grounds of Hopeland Gardens, 135 Dupree Place (off Whiskey Road). Though the museum is small and in many ways grouped by insider affiliations—whether it be family, stable, or horse lineage—it still will give you the skinny on how Aiken fits in the larger horseracing community and provide some anchor for the names you'll notice elsewhere in town. Plus, there are a lot of shiny silver racing trophies and julep cups, and plenty of jockey silks to admire.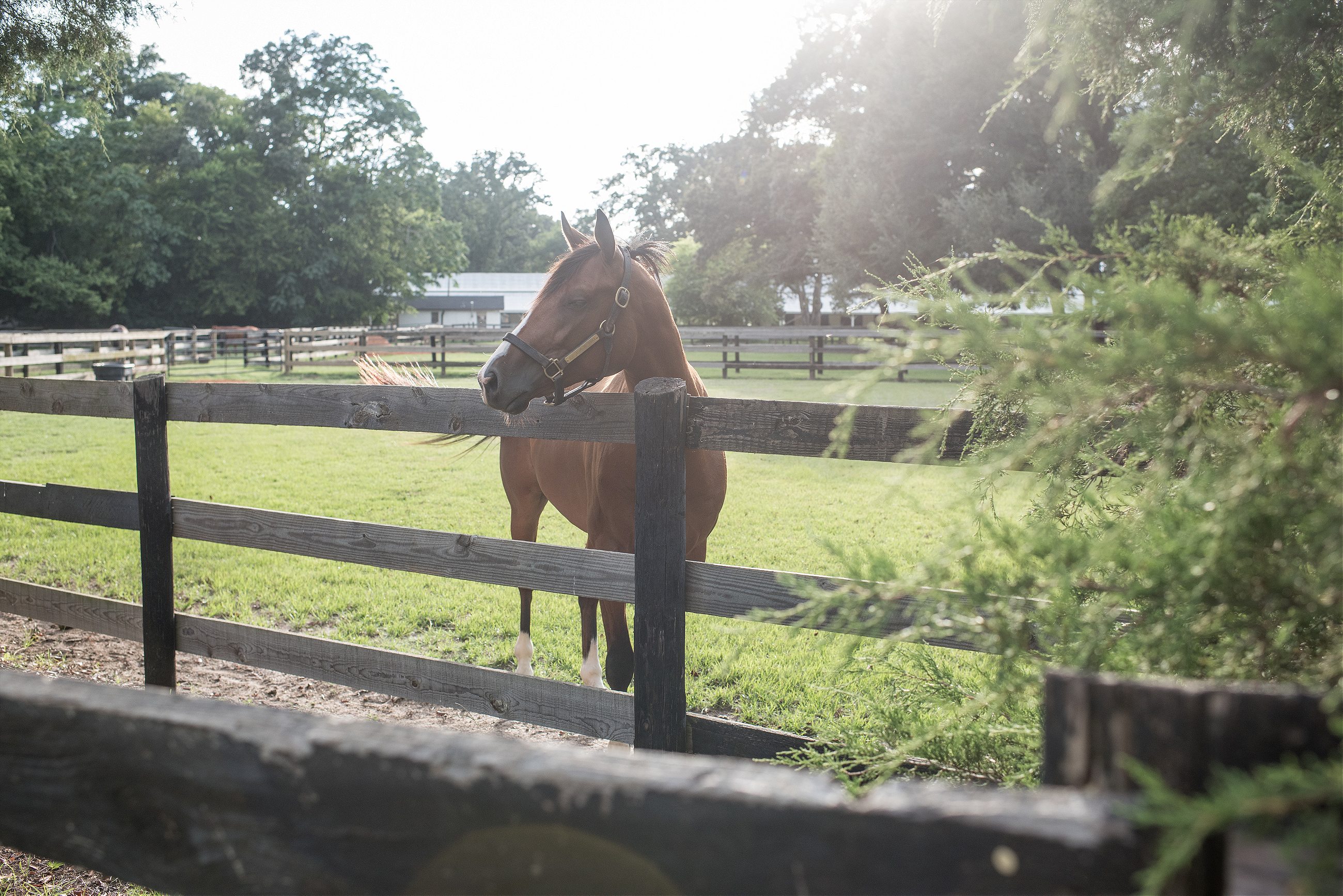 Lunch Adventures
Despite the town's insistence through signage and printed materials, Aiken isn't all horses and juleps before dinner. The U.S. Department of Energy's Savannah River Site greatly shifted population during the Cold War, and there are just as many Aiken natives who grew up with fathers working there as those who worked in the stables. The nuclear site's proximity alone looms, but it also divides the city into "horse people" and "bomb plant" folk. Have lunch where the two groups come together at Feel Good Food Truck's site, 1031 Richland Avenue. Owners Christian and Molly Schumann met while working together at the Aiken Brewing Company, 140 Laurens St. SW, and he grew up a bomb plant kid and she riding horses. Well known faces around town, these two serve easy favorites, from peachy grilled cheeses to a twist on poutine from the parking lot of a former gas station they now use as a commissary. When they're not cooking, Christian organizes the Aiken Bluegrass Festival, a yearly event drawing close to 5,000 music lovers.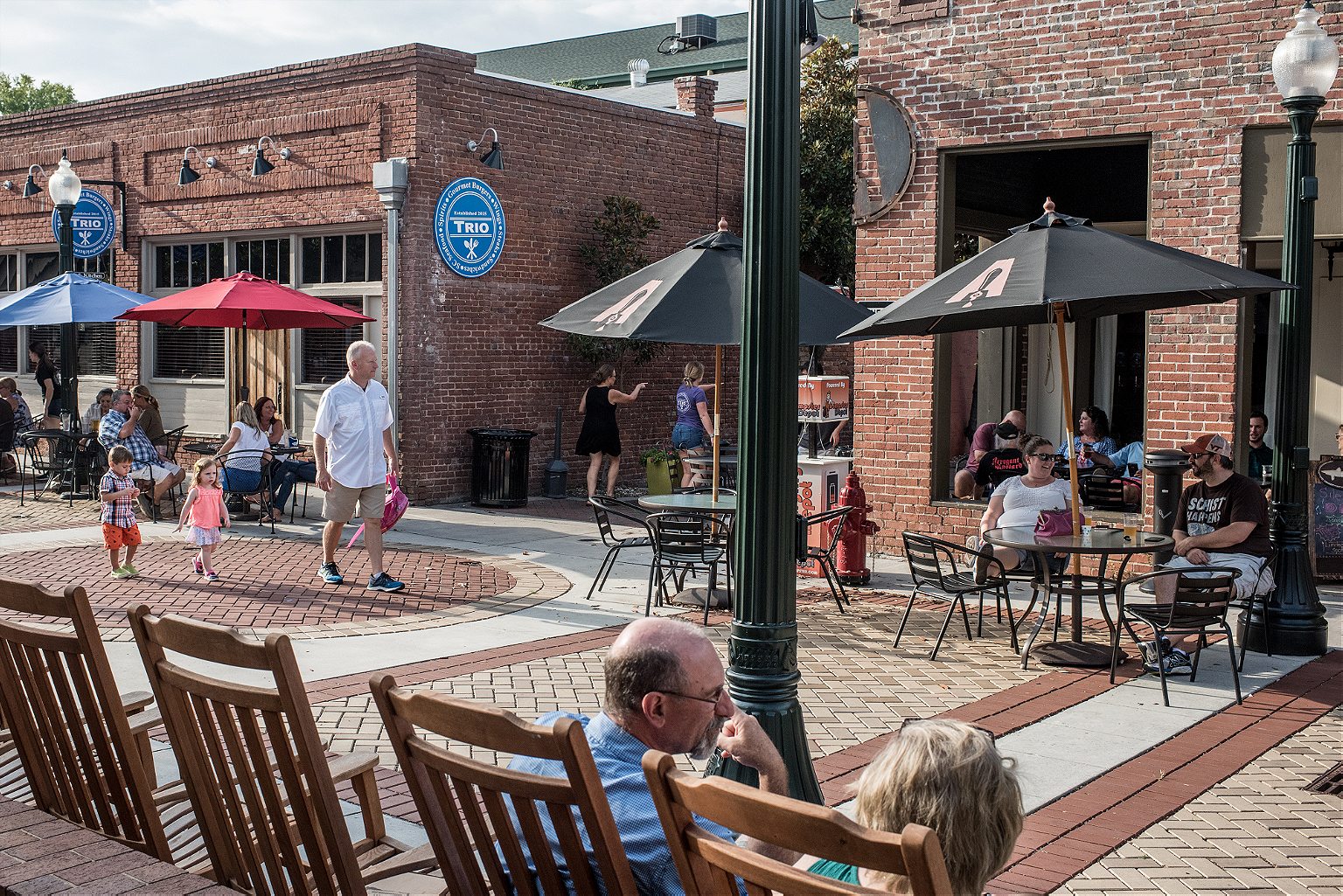 Head back toward the town center to Hitchcock Woods, 70 miles of sandy trails winding through one of the largest public-use urban forests in the country. Hitchcock Woods has seven formal entrances: three on Dibble Road near the railroad crossing, across from Rhone Street, and at the Stable on the Woods; and the other four entrances are located at the ends of South Boundary Avenue SW, Coker Spring Road, Berrie Road, and Clark Road. Horses share the trails with walkers and dogs, and horses can get agitated easily, so pedestrians should stay on the trail and stop to let the horse and rider pass (no petting without permission), but on a quiet day, it's easy to feel all alone here, the sound of mourning doves or cardinals the forest soundtrack.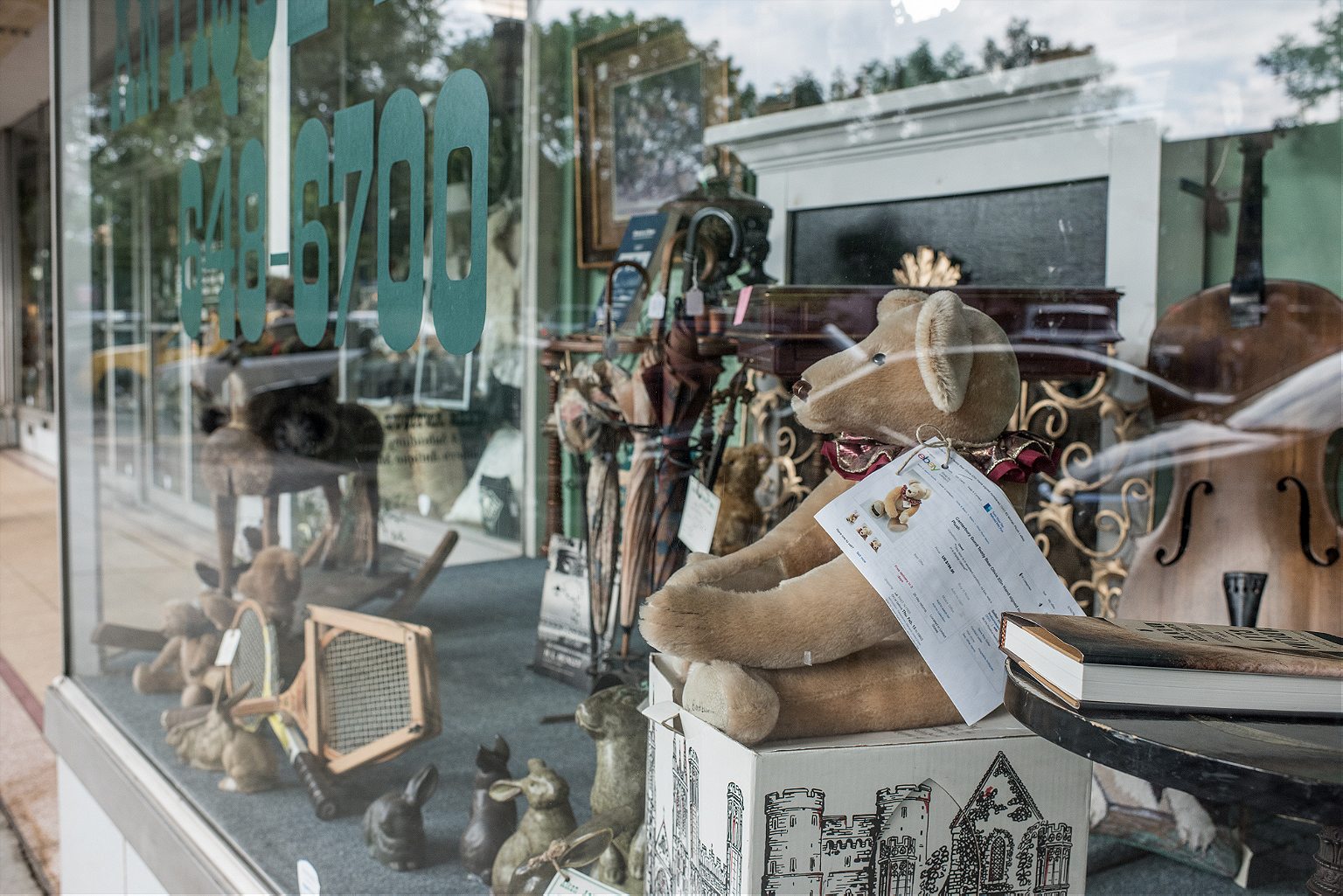 Shopping
The main shopping is on Laurens Street, a movie-set small-town Main Street with brick buildings, a coffee shop (New Moon Cafe, 116 Laurens St. NW) with tables on the sidewalk, a brewery, an old-school drugstore, and a few clothing stores, most of which, including popular Paisley Peacock, 109 Laurens St. NW, stock a lot of monogrammed goods. On the other end of the style spectrum here is Threads, 108 Laurens St. SW, with a wide selection of quirky clothing and gifts and Blue Q humor items. For kitchen goods, Plum Pudding, 101 Laurens St. NW is a rabbit hole of accessories, gourmet goods, and cookware, and those looking for a vintage treasure—especially tableware—might likely find it down the street at Elliott's Office and Home Consignments, 115 Laurens St. NW, where owner Rena Garner accepts a variety of goods on consignment, from prints to silver cups, and prices them to move.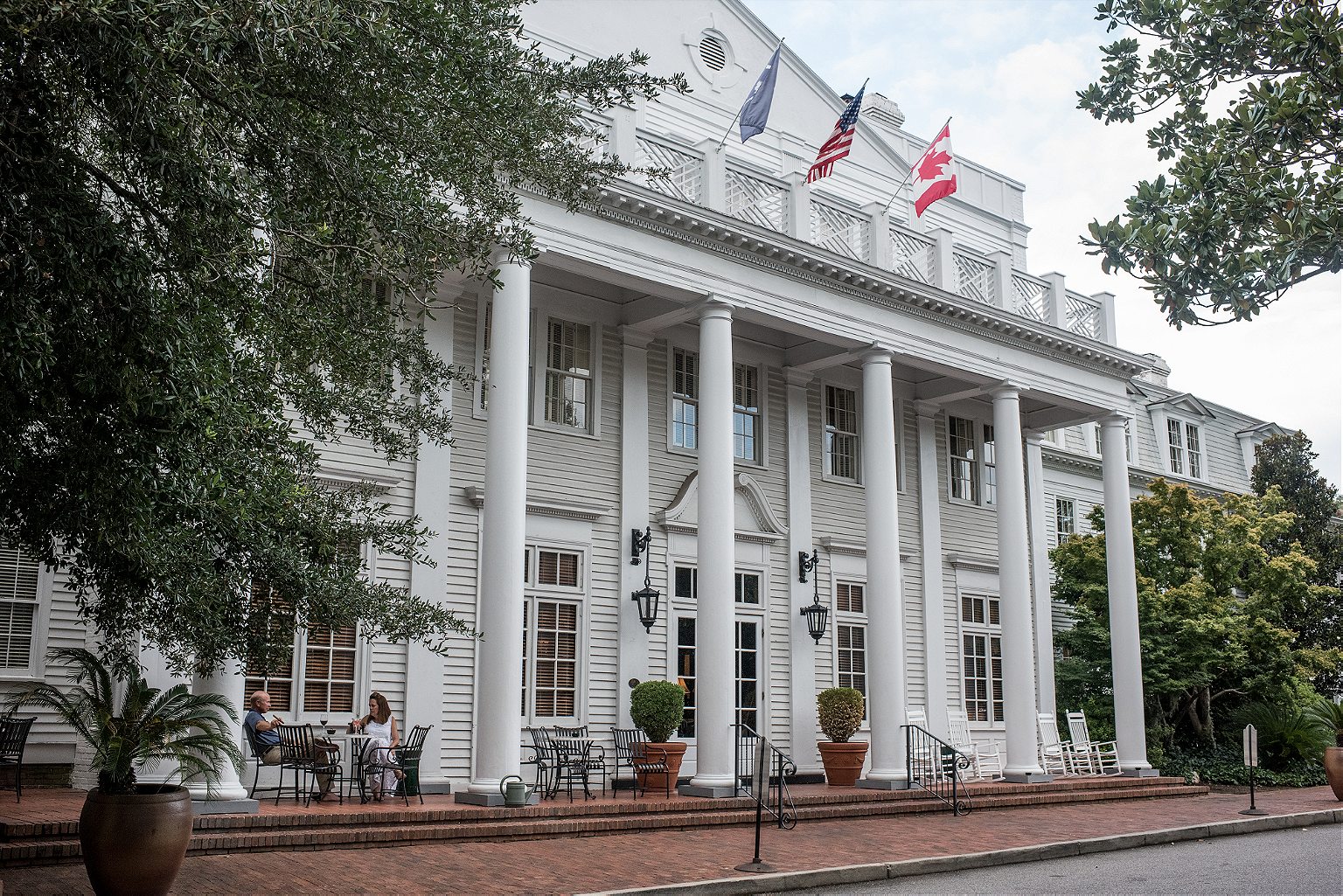 Drinks and Dining
Whether you are staying the night or not, The Willcox, 100 Colleton Ave. SW, is the next logical move. Its genteel, white facade is steps away from Laurens Street shopping, and bright white wicker rocking chairs on its front porch contrast with the dark wood interior of the lobby. The historic hotel has a spa and a pool, but the centerpiece is the well-appointed lobby and hotel bar, where Aiken native John Gustavson has been tending bar for a decade. Bourbon is the drink of choice in the town, but the hotel routinely wins Wine Spectator awards, so there are plenty varietal choices as well.
Dinner is an upscale affair at The Willcox, and one of the best meals in town, with cheese selections and well-executed classics such as fish over risotto, a filet mignon with creamed spinach, and tiramisu for dessert. Other options in town include Malia's Restaurant, 120 Laurens St., a local favorite with its shaded courtyard, raspberry pie, and rotating in-season menu, or if casual is preferred, pizza, pub fare, or Mexican food, still, simply put, The Willcox or Malia's are a cut above.