When to go, what to see, and what to eat in West Bengal's cosmopolitan capital.
It might not look like it, with its grand, crumbling buildings, but Kolkata—in eastern India, capital of the state of West Bengal—is one of India's younger cities. As a port city and capital of British India from 1772 to 1911, then known as Calcutta (an Anglicized rendering of Kolikata, the city's Bengali name) it drew migrants from all over India, China, the Middle East, and Europe. With wealth and prosperity came the architecture to match, and the cultural and intellectual awakening in the second half of the 19th century known as the Bengali Renaissance. In 1911, in the twilight of the empire and facing increasing nationalist sentiment in India, the British moved the capital to New Delhi, and Kolkata's prominence began to decline.
The city's more recent history has too often been framed as tragedy, devastated by Partition (when British India was divided into two separate states in 1947), economic mismanagement, brain-drain, and poverty. I've been coming to Kolkata for decades, first as a child staying with family and then as an adult, and to me it has always felt like a chaotic city, almost verging on collapse. But it endures and remains true to its character: culturally vibrant and proudly cosmopolitan.

Visit in winter… The weather is best during northern India's dry winter (December-February), when temperatures are around the high 70s Fahrenheit during the day and the 50s at night (Kolkatans bundle up like it's much colder). Bring layers for the early morning and be prepared to shed them by midday. But be warned that in winter, without the rain, and with farmers burning their fields to prepare for the next crop, the air quality (which is already pretty bad) drops considerably across northern India, Kolkata included. Bring a mask.

…or during Durga Puja. Kolkata lights up during Durga Puja, a five-day festival honoring the patron goddess of Bengali Hindus. Bengalis refer to her as Ma Durga, Mother Durga, and families dress up, give each other gifts, and visit the many pandals (shrines) usually set up by neighborhood associations. The pandals can be elaborate affairs, and people travel across town to visit the best ones. (Just follow the crowds to find them). It's a festive time of year for Kolkatans of all classes, and there's now even a campaign to include transgender women and widows, two groups that have traditionally excluded from the festivities of the sindoor khela, when women apply sindoor—orange, cosmetic powder—to each other's faces on the final day of the Durga Puja. The timing varies from year to year, but Durga Puja usually lands sometime between late September and November.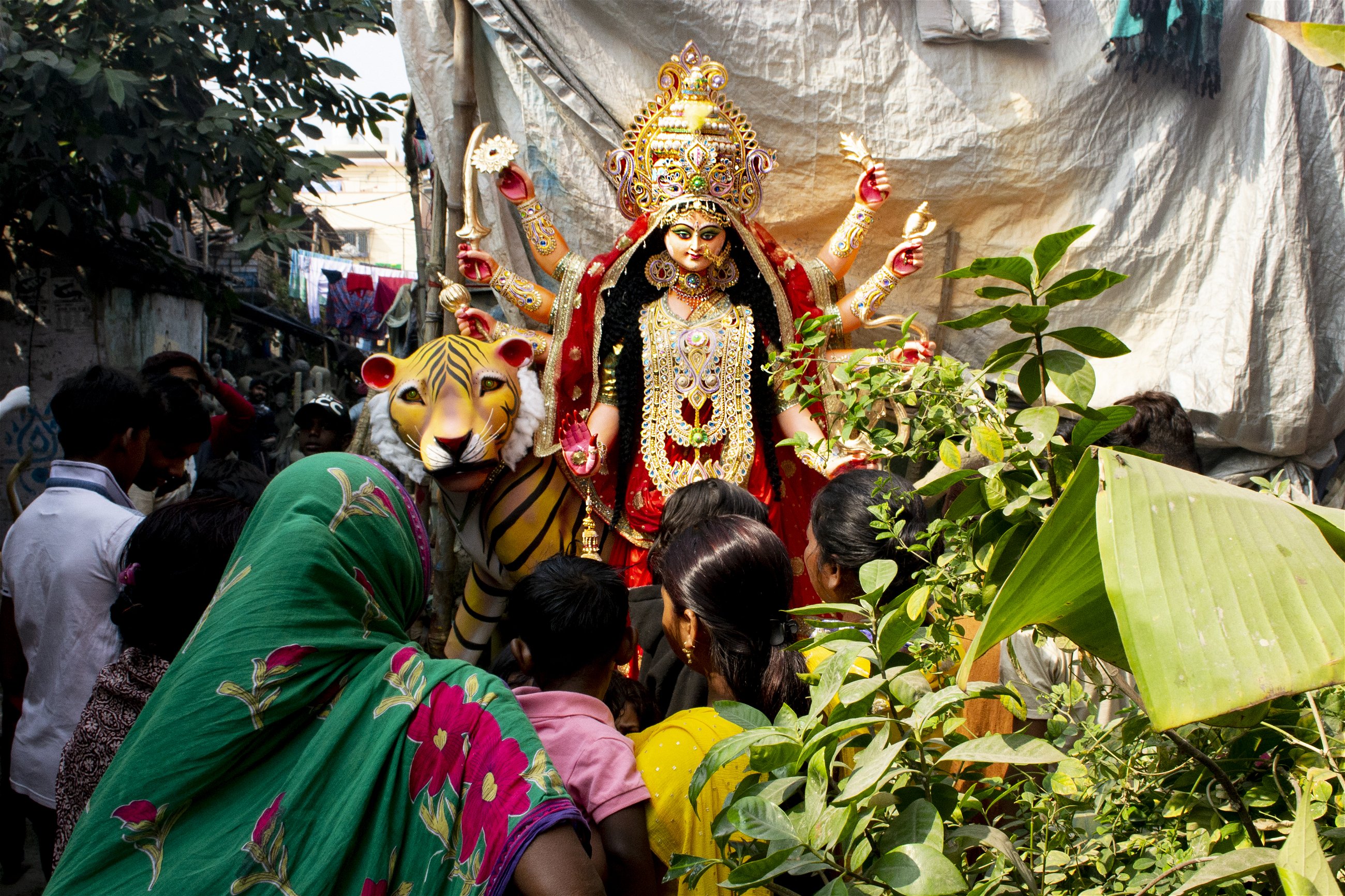 Find a base in the center. Kolkata is a big, sprawling city. It's best to find accommodation in the city center (in the areas just east of the Maidan, the city's largest park) where there are many options, from the luxurious Oberoi Grand to budget hostels, as well as easy access to public transport. Sudder Street, close to the New Market shopping complex, is backpacker central, so avoid that if you want somewhere (slightly) more peaceful.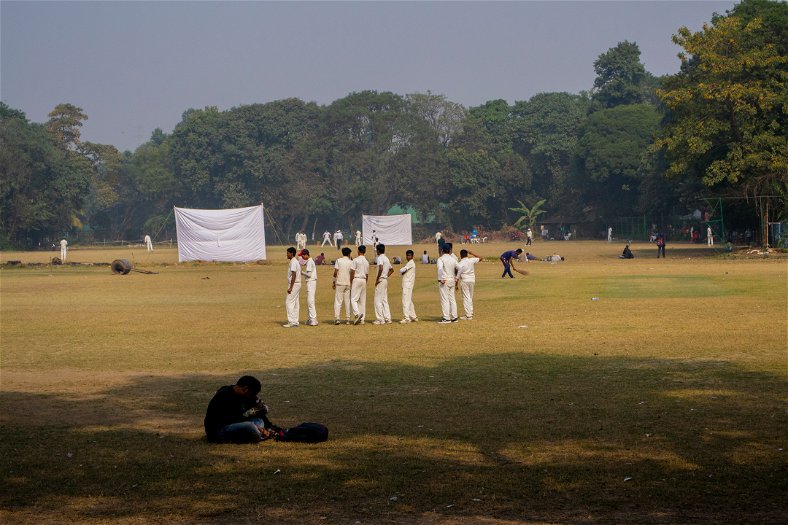 Know your neighborhoods. Bengalis call the city's neighborhoods paras, and in many ways they're still the organizational unit of the city, dating back to when the British first set up a trading post in 1690 among a series of villages. Paras were sometimes rooted in caste or profession—for example, Kumartuli for potters, Muchipara for cobblers, and Darjipara for tailors. Some of the neighborhoods, such as Kumartuli, are still home to the businesses that gave them their name. Kolkata's paras each have neighborhood associations that are responsible for setting up religious festivals on the Bengali calendar.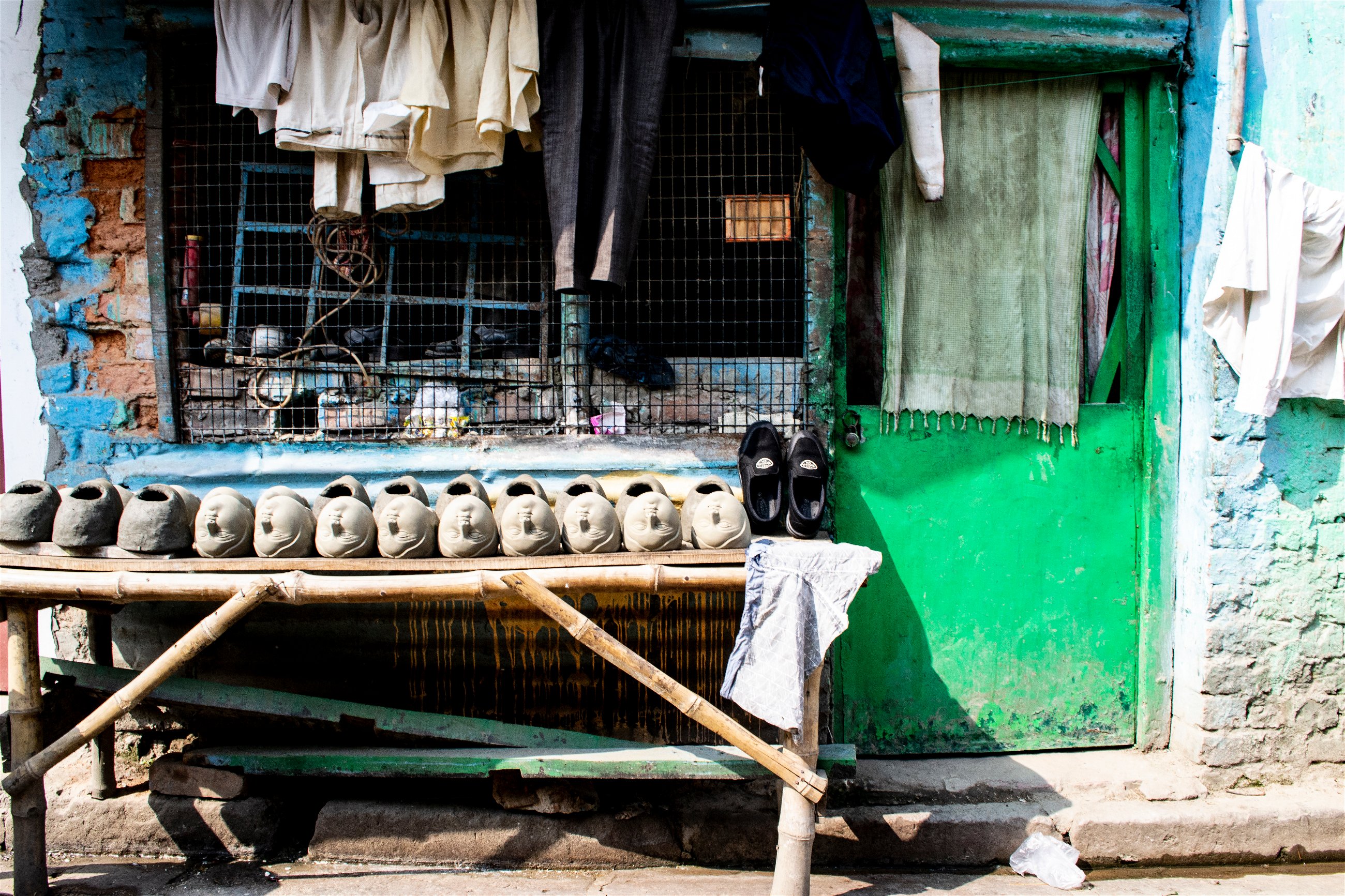 Learn landmarks and major roads. Kolkata's streets often go by several names (successive governments have been big on changing colonial titles), and street signs are scarce. Instead, think of Kolkata as divided into three sections: North Kolkata, the city center, and South Kolkata. North Kolkata is the crowded, sprawling old part of town, just north of the British colonial capital, where Bengalis settled. It's packed with little alleyways, and the five-point crossing and market at Shyambazar is a good place to start if you're spending time there. In central Kolkata, orient yourself around the Maidan and the large avenue that borders it to the east, the Chowringhee, where the city's big businesses are located. Park Street, which ends at the Chowringhee and the Maidan, is home to some of Kolkata's famous restaurants and bars. At the northern end of the city center is the New Market complex, a colonial-era shopping arcade where you can buy anything from flowers to groceries to handicrafts and toys (but beware of the touts).

Be strategic about transport. Kolkata's Metro system (which was the first in India and opened in 1984) is clean, reliable, and easy to use, and it's the best way to get to North Kolkata and the business center of the city. To get to Metro stations and through crowded neighborhoods, grab a rickshaw or auto-rickshaw (Kolkata is one of the few remaining cities in the world with hand-pulled rickshaws). Kolkata's fleet of yellow cabs is comprised of bulky Hindustan Motors' Ambassador cars (a model first manufactured in the 1950s and source of nostalgia for Indians) and their meters don't work, so you'll have to negotiate a price. In much of central Kolkata, including the areas east of the Maidan, it's often fastest to walk, and residents are happy to point you in the right direction if you get lost. Kolkata's lumbering buses and trams are crowded at any time of day, and while buses display the start the start and final destination the route often isn't clear—and they tend to get stuck in traffic.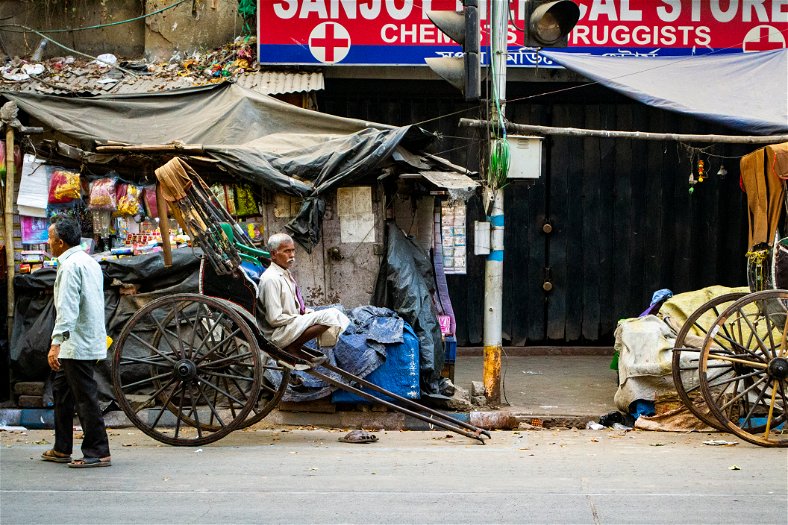 Get stuck into Bengali cuisine. The local cuisine is known for combining bitter and sweet flavors, its extensive use of mustard seed and poppy seed, and for freshwater fish and vegetable curries. It's a far cry from creamy, meaty cuisine of North India or the Indian takeout in Western countries. Bhojohori Manna is one of the city's most popular places for Bengali home cooking, and it makes an addictive fish-fry (a flaky, white fish fillet, deep-fried and served with a sinus-clearing mustard sauce). Their menu is large, but order a thali to try a bit of everything. Bengalis love their freshwater fish, but they come with lots of bones that you'll have to pick apart with your hands. This can be a challenge for the novice, and if you want to start out with something more user-friendly, try Bhojohori Manna's chingri malai curry, a rich coconut milk-based prawn dish. Oh! Calcutta, inside one of Kolkata's major shopping malls in the Bhowanipore neighborhood, serves classic Bengali curries.

Try the original kati roll at Nizam's. This kebab joint is, supposedly, the inventor of the kati roll, a greasy paratha rolled up and filled with kebab- or other kinds of grilled meat. Nizam's recently stopped serving beef—because right-wing Hindu vigilantes campaigning to end beef-eating have attacked cattle traders, leading to supply issues—but the mutton and chicken fillings are delicious. They come wrapped in paper, and are a great snack to grab while on the go.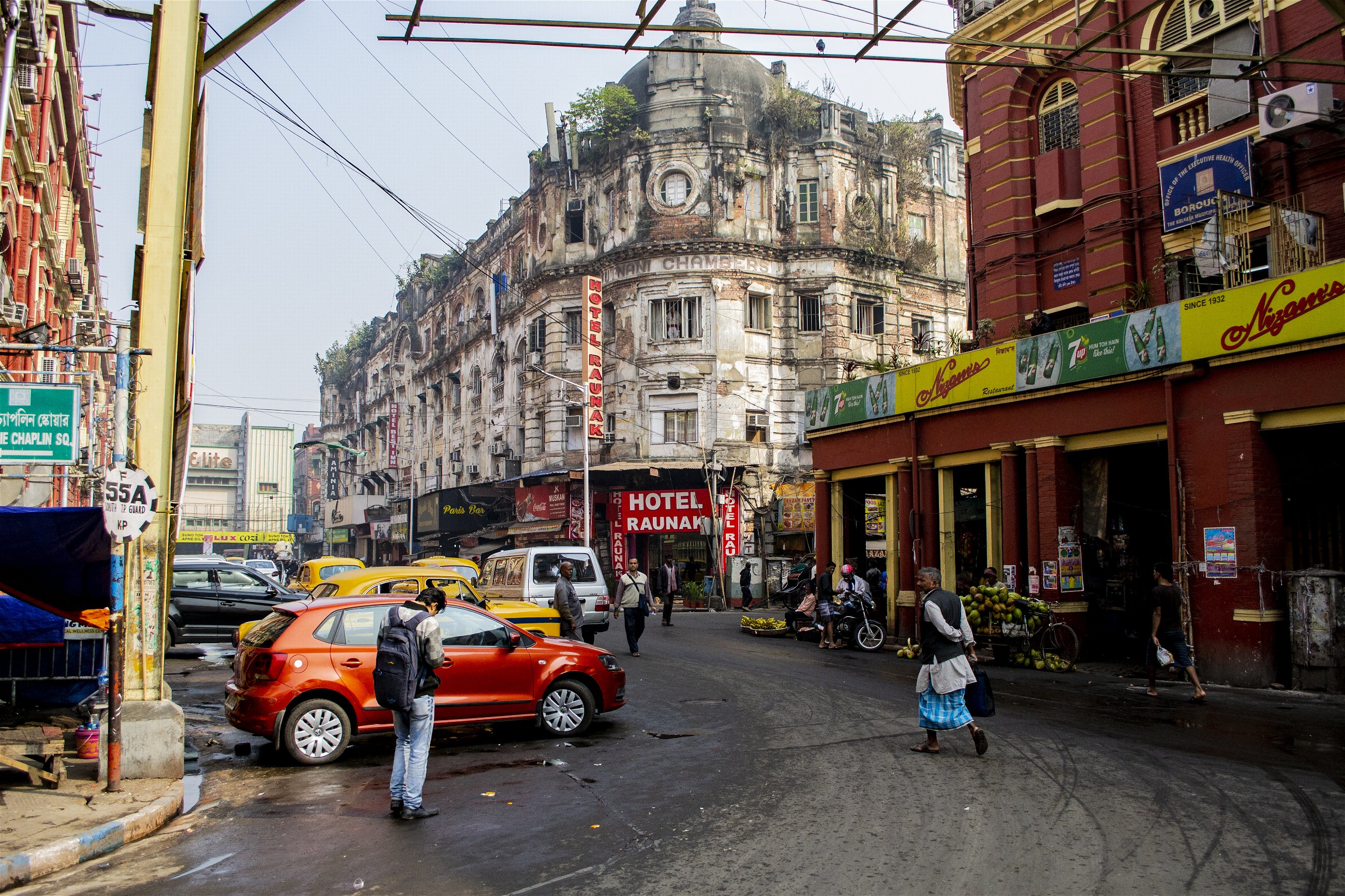 Speak many languages. Locals often communicate in a mixture of Bengali and Hindi, and the city has drawn so many migrants from Hindi-speaking areas that even basic, pocket translator-powered Hindi can be useful. English has been a hot topic here for decades. In a fit of nationalism, the Marxist government that ruled the state in the 1980s emphasized Bengali over English in primary schools, but now English is making a comeback. People will be eager to practice theirs on you.

See life on the ghats. Street life in Kolkata spills onto the ghats—embankments that serve as public spaces—along the Hooghly river. The ghats are for everything, from buying flowers or trinkets and toys for kids to socializing. Young adults gather at Prinsep Ghat, taking selfies at the Neoclassical arch in the shadow of the Vidyasagar Bridge. Mullick Ghat has a vibrant flower market, best seen in the early mornings when the vendors have replenished their stock for the day.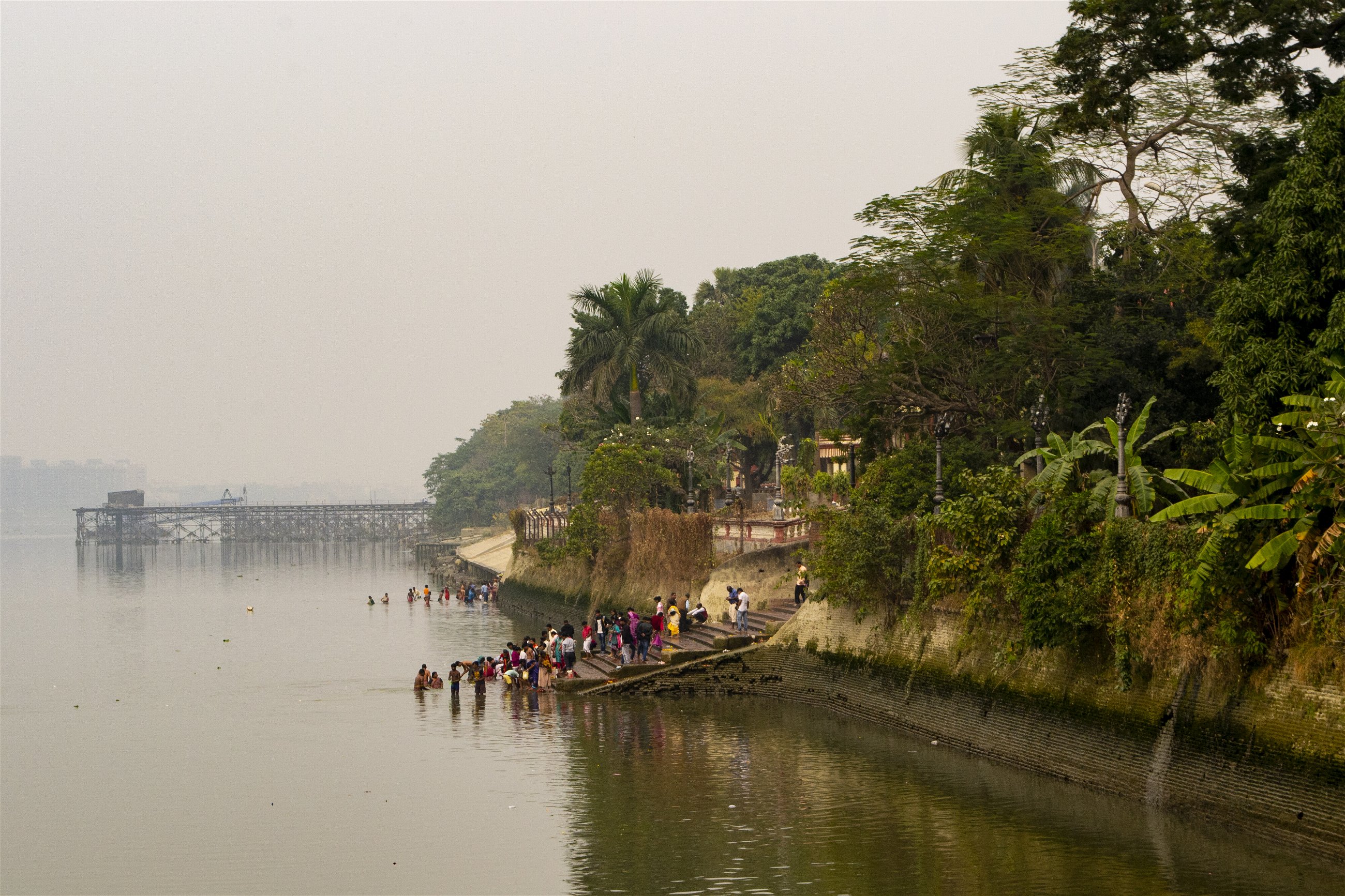 Wander through North Kolkata. The southern parts of the city are more affluent and developed, with malls, condominiums, and even a Trump Tower on the way. The south is where the money is today, but the area known as North Kolkata, including places such as Shyambazar and Jorashanko, is where the money was a century ago. North Kolkata's alleyways are full of crumbling but beautiful Victorian architecture, built by well-educated Bengali babus (high status, usually high-caste men) who prospered during the city's golden age at the turn of the 20th century. The better-maintained colonial mansions, such as the home of poet and Nobel laureate Rabindranath Tagore, aren't necessarily worth the price of admission. Instead, wander North Kolkata's streets and admire the hidden architectural wonders amid the hustle and bustle.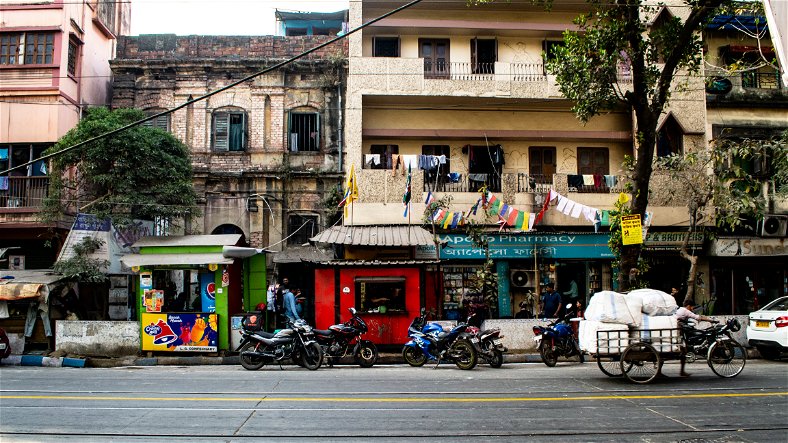 Know your Bengali sweets… Bengalis are known for their sweet tooth (and be warned, Bengali sweets can be very, very sweet). Sandesh is a milk-based confection that comes in various shapes, sizes, and colors; try the caramel-colored nolen gur, sweetened with jaggery. The ladikeni, made of cheese curds and flour and soaked in syrup, is a variant of the gulab jamun, allegedly named after the wife of a British viceroy, Lady Canning, who was said to love the dish. Sweet shops are everywhere in Kolkata, and which are the best is the subject of fierce debate. Try Ghosh & Co in North Kolkata, which makes a terrific gulab jamun with a bit of saffron and pistachio inside, or K.C. Das, which claims to be the inventor of the rossogulla, a cottage-cheese dumpling soaked in syrup. Ballaram Mullick, a chain with a few locations across Kolkata, serves great sandesh and mishti doi (yogurt sweetened with jaggery).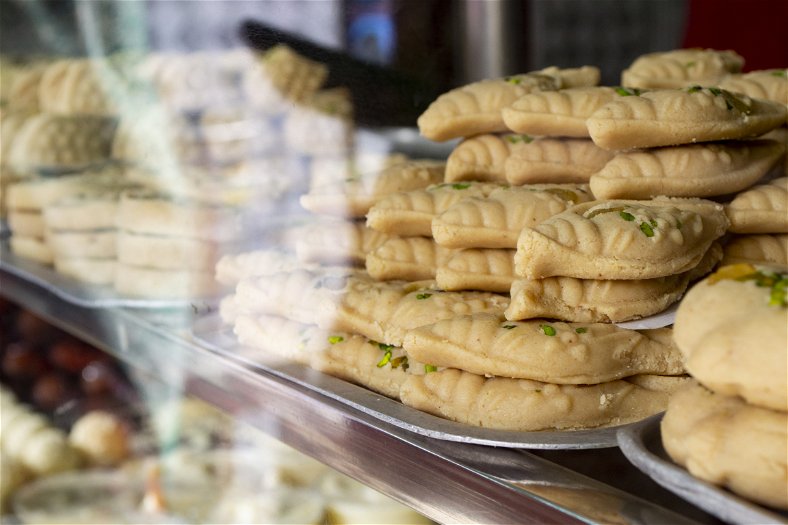 …and your non-Bengali sweets. Nahoum & Sons, inside the sprawling New Market shopping complex, is the city's last Jewish bakery and its challah bread, fruitcakes, macaroons, and other cakes are popular gifts for Kolkatans to bring to someone's home. Nahoum & Sons was founded in 1902 by Nahoum Israel Mordecai, a Baghdadi Jew, and in more than a century of trading the original decor remains unchanged. It's a cherished legacy of the city's once-thriving Jewish community—which came mostly from Baghdad, but later also from Burma, Europe, and America, during the British Raj. Their numbers peaked at around 5,000 during World War II, but after India's independence from Britain in 1947, most of Kolkata's Jewish population emigrated to U.K., the U.S., Australia, or the newly established Israel. There are now only around 20 Jews left in the city.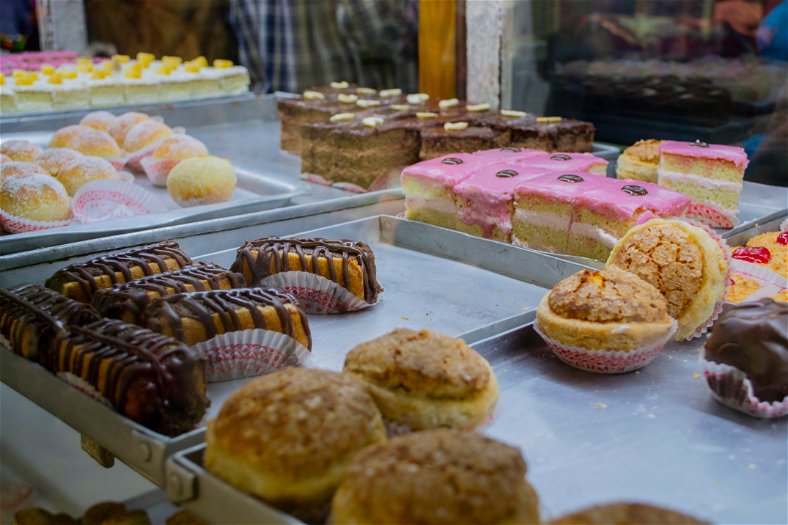 Don't forget the Chinese food. Kolkata once had a vibrant Chinatown thanks to immigrants who started arriving in the late 18th century, first to work in Calcutta's sugar mills, then under British rule to work in its thriving port or in the leather business. While the Chinese population in Kolkata is declining as the community eyes opportunities in the West, the hybrid cuisine—pairing Chinese dishes with Indian spices and cooking methods—that originated here remains popular across the country. Kolkatans are addicted to this stuff: sweet-and-spicy chilli chicken, and a dish of fried noodles and vegetables called Hakka noodles (named after the ethnic group that made up a large proportion of Kolkata's Chinese immigrants) are especially popular. It may not be located in Kolkata's historic Chinatown, but Eau Chew is a family-run restaurant that claims to have invented the 'Schezwan sauce'—made from onions, ginger, garlic, Indian spices, and oil—that features in many Indian-Chinese dishes. For a wider sampling, try Tung Fong in Kolkata's business districts, which offers a buffet of Chinese and Indian-Chinese dishes.

Join in the national pastime. Adda is hard to translate to English: it can mean anything from 'shooting the shit' to lively intellectual debate. In Bengal, this pastime has been raised to an art form. You'll find groups of people (usually men) chatting away everywhere you go, gathered at street corners or cafes and restaurants. The College Street Coffee House is Kolkata's church of adda. Across from the prestigious Presidency College, it's long been a gathering place for the city's artists, intellectuals, and filmmakers. Today, it's packed with students aspiring to be the next Rabindranath Tagore (Kolkata native son and India's first Nobel laureate) or Satyajit Ray (the Oscar-winning filmmaker).

Understand the graffiti—and West Bengal's history. Don't be surprised if you see a hammer-and-sickle spray-painted onto buildings. From 1977 to 2011, West Bengal was run by the world's longest-serving democratically-elected Communist government. While they dominated the state thanks to the votes of the rural poor, the Communists left their mark on Kolkata too, renaming major boulevards for Lenin and Marx. (And, in dig at the the U.S., during the Vietnam war the street that housed its consulate was renamed for Ho Chi Minh.) Some Bengalis blame the left for Kolkata falling economically behind other cities in India; an anti-corporate attitude led to capital flight, and for years, some of the city's best and brightest fled for Mumbai or Delhi or went abroad. The Communist Party of India is no longer in power, but left-leaning politics endures here, and the state is a hotbed of opposition to the Hindu right.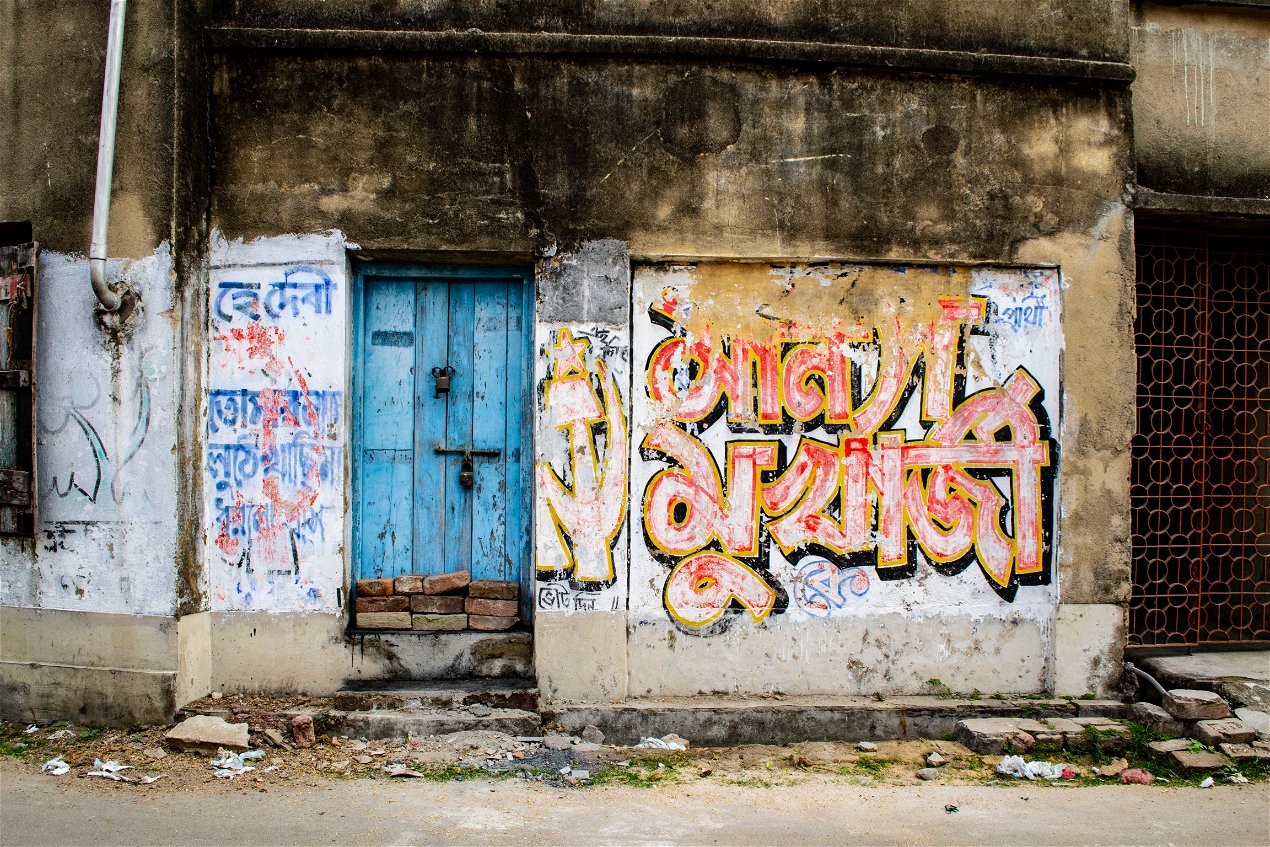 …and be prepared to talk politics. Protest culture is alive and well here, and rallies and marches are frequent. The local government is taking steps to attract global businesses, but economic development is a hotly contested issue here and multinational companies are not always welcome. Talking politics is like a sport here, and strangers won't hesitate ask you about your opinions on any issue of local, national, or global importance. Just remember that this golden rule applies: Kolkatans will readily criticize their city, they won't necessarily appreciate criticism from outsiders.

Go book-hunting. The area around College Street is known as boi para (which literally translates to "the neighborhood of books") and is lined with book stalls. Most sell textbooks (Kolkata's best universities and colleges are nearby) but if you spend enough time browsing you'll find some treasures. A friend of mine once found a book of Russian fairy tales in Russian. Boi para is a testament to Kolkata's love of reading and literature.

See art being made in Kumartuli. This neighborhood, a network of alleys in North Kolkata, is home to many potters and sculptors who craft idols, religious and secular—everything from the goddess Durga to leaders of India's independence movement. Many of the statues are based on armatures made of straw that are then coated in clay, or molds made out of fiberglass. It happens right out in the open for everyone to see, and you'll see the work at every stage of the process.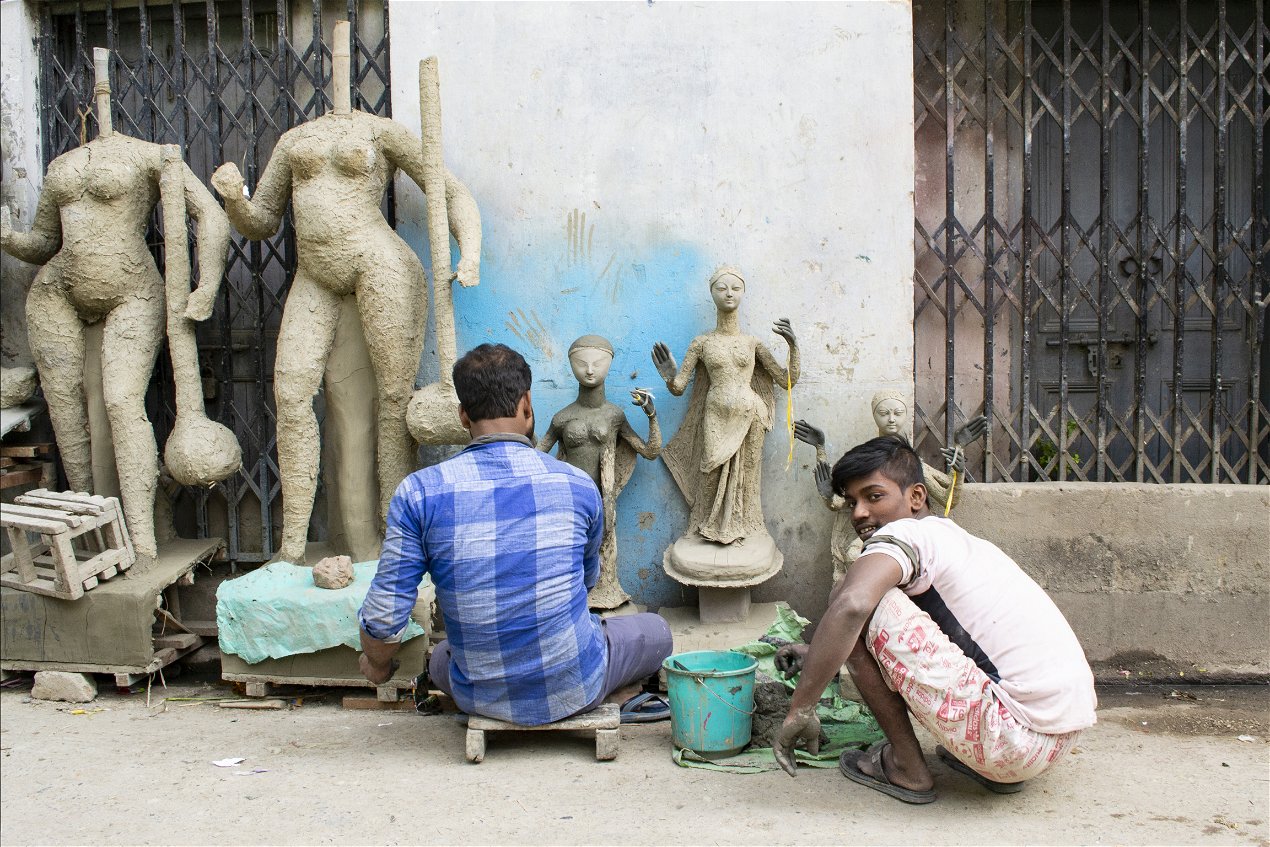 Cross the river. Kolkata sits on the banks of the Hooghly River, a tributary of the Ganges, just north of the Bay of Bengal. There are many points where you can cross, but the best one is north of the city, at Dakshineswar. Hop on one of the rickety boats from the Kalighat temple complex and cross over to Belur Math, a complex of parks and shrines founded by Swami Vivekananda, a 19th-century Hindu reformer. The architecture is a mix of Hindu, Islamic, and Western styles, reflecting its founder's belief in the unity of all faiths. But the journey there is almost more interesting than the destination itself; temples and crumbling old buildings stand alongside apartment buildings and factories, and bathers and worshippers fill up the ghats as you pass. It makes for a peaceful respite.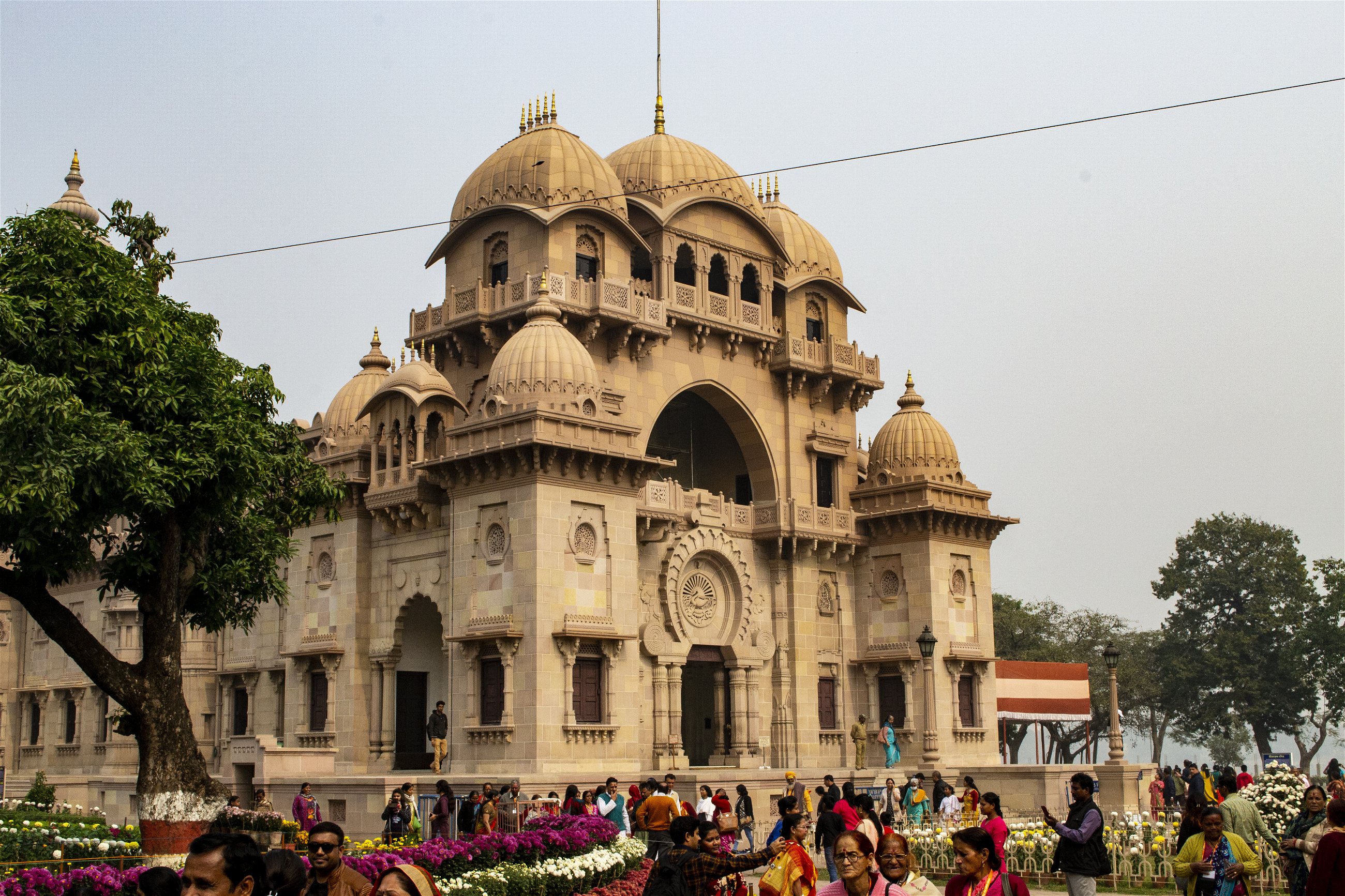 See the city from above. The view from the bar at the top of the Lindsay Hotel, across from the New Market shopping complex, is as good as it gets in this smoggy, dusty city. Cheesy, Western pop tunes are on blast here, and you can grab a beer and some snacks (try the chili baby-corn!) and take a moment to escape the chaos.