Navigating Malaysia's melting pot of cultures, noodles, and stinky fruit.

Head to Pulau Penang. Penang is both an island and a province stretching along Malaysia's northwestern coast, but it's the island—Pulau Penang—that draws nearly four million tourists each year. From the mainland, crossing the channel is a 10-mile journey over aquamarine water with ample time to admire the approaching cityscape of beachside high-rises set below mountains of uninhabited jungle. It's only eight miles wide and 16 miles long, but as I tell guests who visit the durian farm where I've lived and worked as a tour guide and durian sommelier for the past five summers, Penang is like Mary Poppins' magic bag: more fits in its small dimensions than seems possible.

Start with art. Many people visit Penang to wander the narrow lanes of its attractive colonial-era capital—and UNESCO World Heritage site—George Town, armed with their cameras. One of the best ways to explore the town is to follow the mural trail: in the area around the old British fort, there are over 50 murals and sculptures on the walls of its 19th-century buildings, many of which were once Chinese storefronts. (My favorite mural is a dainty ballerina painted over an entryway on Love Lane.) There are several routes and maps to help you navigate the artwork, but make sure you go before 9 a.m. to beat the heat and the crowds.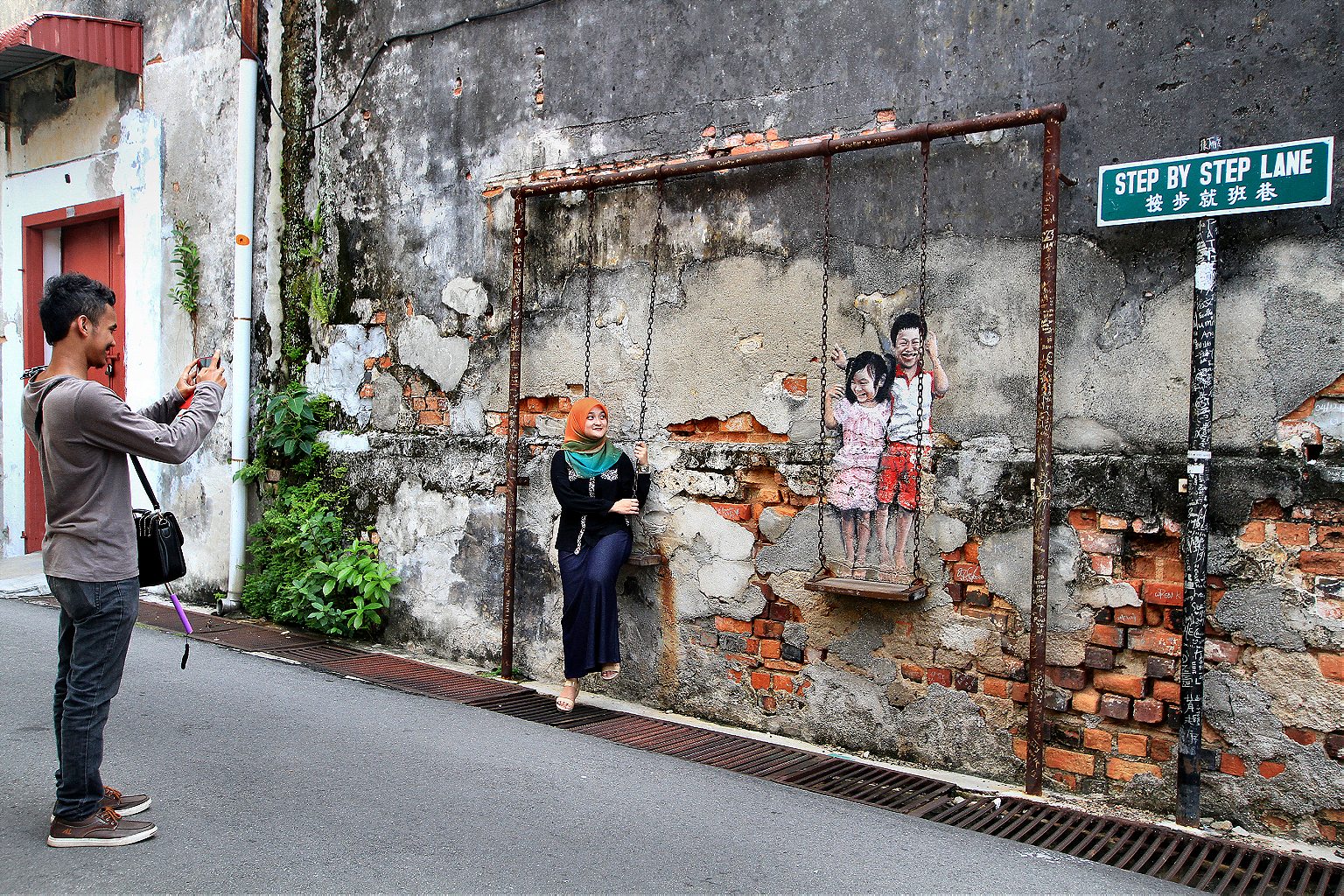 Don't confuse "Malay" and "Malaysian." Malays are the country's largest ethnic group, but not all Malaysians are Malay. Malays, who have Austronesian heritage, speak the Bahasa Melayu language and are generally Muslim (the Malaysian constitution states that ethnic Malays must be Muslim or they are not legally Malays). They comprise about 60 percent of Malaysia's population, but most Penangites trace their ancestry elsewhere. The island was mostly uninhabited until the British started using Penang as a shipping port, attracting laborers and traders from around the globe, and by 1802, around 14 languages were spoken in George Town. By 1829, Chinese-origin groups became the ethnic majority and remained so until 2010, when Malays became the largest ethnic group.

Check the calendar. With four major religions represented—Islam, Buddhism, Hinduism, and Christianity—there is a high chance that public holidays and festivals will affect your travel experience. The best time to catch a festival (and the worst time to get anything administrative done) is the fall, when Penang celebrates Diwali, the Chinese Nine Emperor Gods Festival, and this year, Muharram, the Islamic New Year. Avoid traveling the week of Hari Raya (currently in July) when most of the Malay population visits family, clogging roads and filling hotel rooms. Make sure to check a Malaysian calendar before planning your trip.

Stay online. Mostly. In 2009, Penang launched Penang Free Wi-Fi, with 1550 hotspots dotting George Town and the populated east coast. In theory, you can register for an account to get a free (if slow) connection. The catch is that no one I know has actually made it work, so get a prepaid data plan instead. They're cheap, and cell reception island-wide is phenomenal. Pick up a SIM card at the airport or any cell phone kiosk. Top-ups can be purchased at a 7-Eleven or other convenience stores.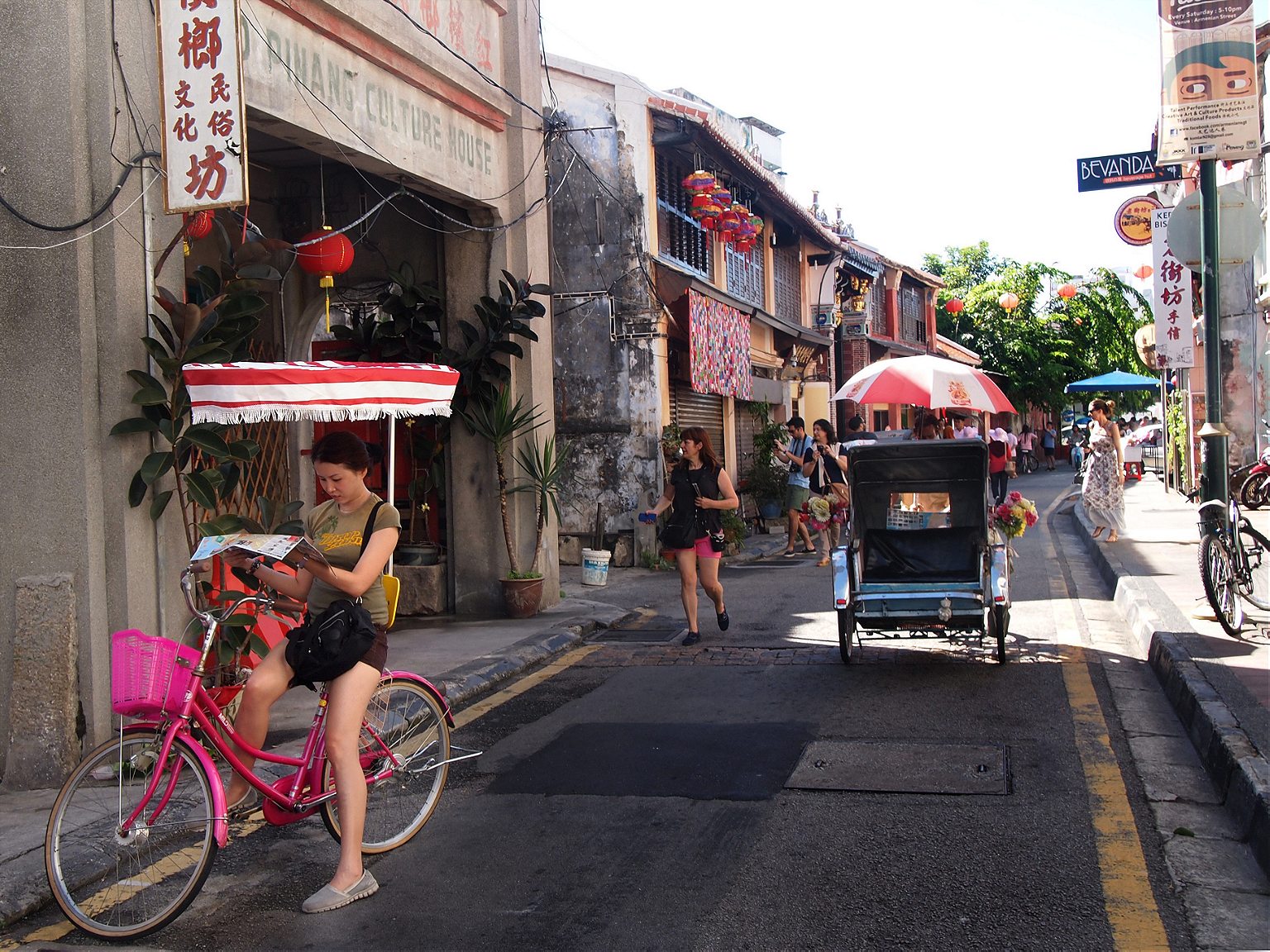 Eat with purpose. Penang is known as a regional food paradise, with a rich cuisine shaped by the island's many cultures, including Hokkien, Hakka, and Teochew-speaking Chinese communities, Indian Tamils, Malays, and the British. Malaysians from elsewhere drive hours to visit one of Penang's famous holes-in-the-wall or hawker carts for fragrant spicy noodle soup (laksa) or a superlative steamed bun. Penangites have turned an obsession with discovering the best flavors into a sport. To get in on the game, visit as many hawker stalls in a day as you can. You can also take a food tour, a cooking class, or retrace a local food blogger's must-eat list (try Ken Hunts Food). Don't forget to upload photos of your meals to a local Facebook food group. The group Jalan-jalan Cari Makan Di Pulau Penang has over 86,000 members.

Get to know mee. The Penang street food staple is the noodle. The word for noodle, mee, is one of the few crossover words used by almost all Penang languages, and Penang's noodle game can be overwhelming. There are rice noodles and wheat noodles, egg noodles and clear vermicelli, flat noodles, round noodles, and noodles so fat they look like churros (char hor fun). The must-haves are slippery round noodles in a fragrant, sweet and sour coconut sauce (laksa), flat noodles tossed over very high heat with shrimp paste and sausage (char koay teow), egg noodles and rice noodles stir fried together in dark soy sauce (hokkien mee), and noodles in curried coconut soup (curry mee). (By the way, the best curry mee is at Sister's, behind the Air Itam Market.)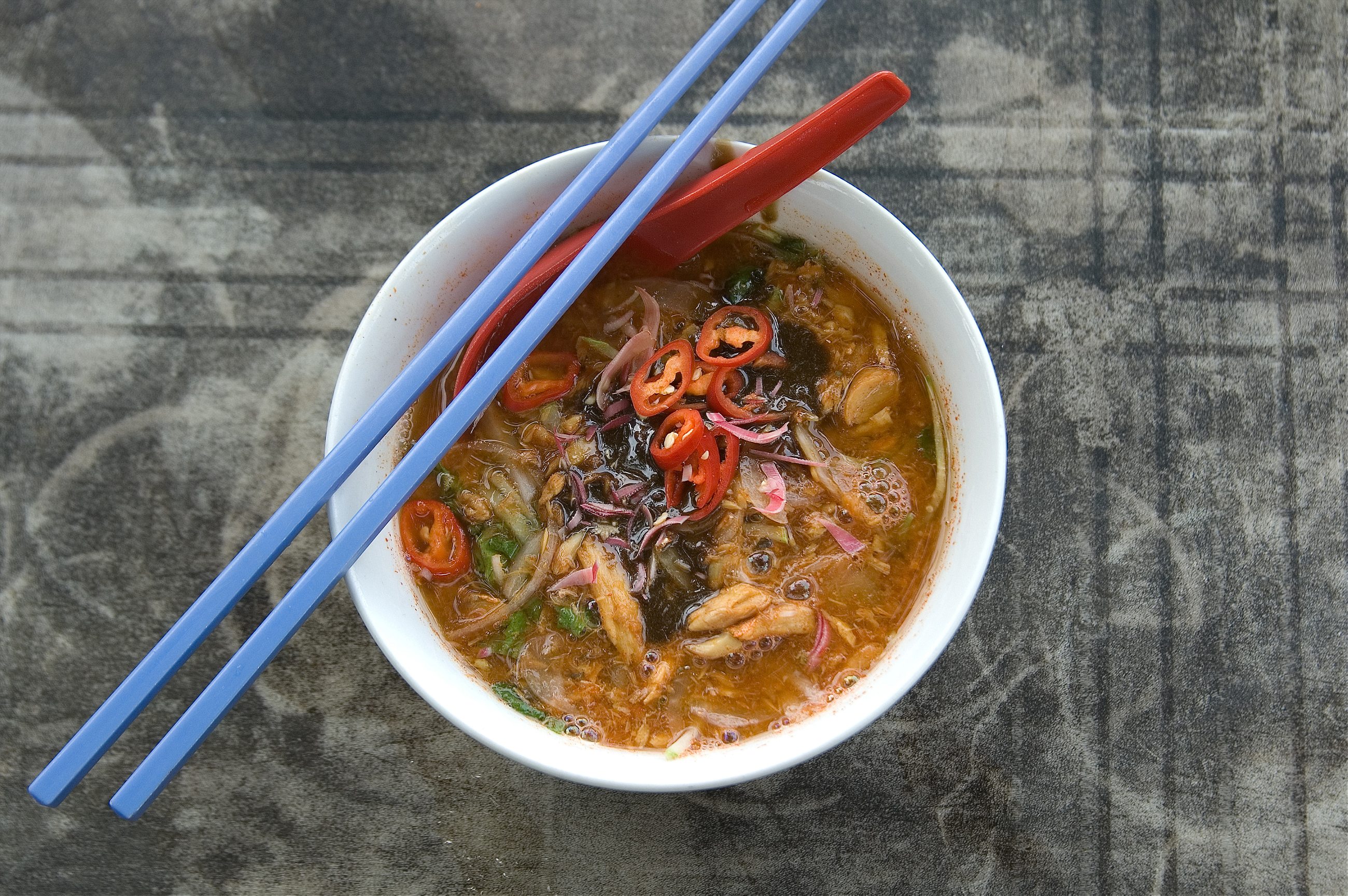 Keep cash on hand. Cash is still king in Penang, especially outside of George Town. But even there, most of the best places to eat are usually no-frills—where you stand with your bowl in a crowded back alley—so keep a wad of small bills. Don't expect coffee shops, food hawker centers, or that guy selling coconuts on the corner to accept a credit card. Luckily, ATMs are easy to find, even in the more rural parts of the island. (CIMB Bank allows the biggest withdrawals).

Watch your table manners. With so many cultures, dining etiquette varies. At a Malay or Indian warung, you might use a fork to chase bits of rice onto a spoon, or you might use your hands to mash rice and sambal into a ball. At a Chinese restaurant, you'll use chopsticks and maybe a wide ceramic spoon. The key to having good manners is to be flexible, observant, and a good copycat.

Dress smart. Being a good copycat is also a good way to figure out beach dress-code for ladies. (Men, of course, can wear whatever they want, although nudity is never O.K.) Some beaches have signs banning swimming suits, although the Penang Government Board voted in 2015 to permit skimpy beach attire within the confines of sea and sand. Still, female travelers may want to be extra aware. Penang's beaches, especially Batu Ferringhi, attract a lot of Middle Eastern tourists too, so there might be more burkinis than bikinis on the beach. Take your beachwear cue from those around you to settle on your swimsuit or a more modest wrap.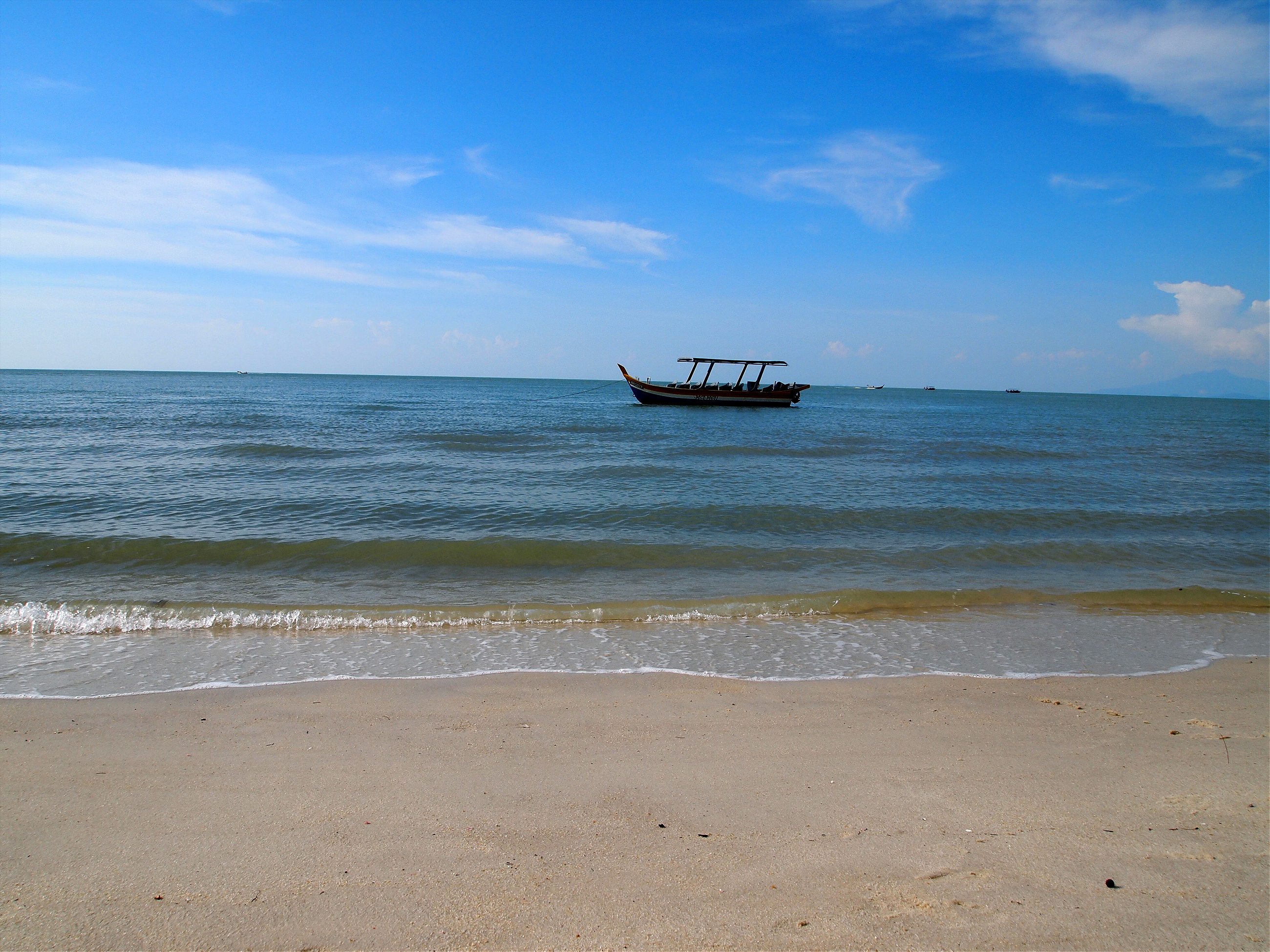 Go with Uber. Uber is the best way to get around the populated east side of the island between George Town, Batu Ferringhi, and the airport. There are taxis, too, but not as many as you would expect, and the common red-and-white taxis do not use meters—despite what the sign on the passenger door says. You could also call one of the premium 'blue taxis' which are spotless and punctual, but they're expensive, and less convenient in the city. Uber is widely used and it's the cheapest option.

Listen for Manglish. Widely-spoken English is one of the relics of British colonialism (Penang was Britain's first colony in Southeast Asia), but with a twist. Many locals speak "Manglish," (Malaysian-English), an English-based creole with the grammar structure of the Hokkien Chinese dialect, plus words from Penang's other languages thrown in. This might not sound much like English to visitors, which can lead to some confusion. Listen for "lah:" appending a "lah" to the end of sentences for emphasis is a hallmark of Manglish.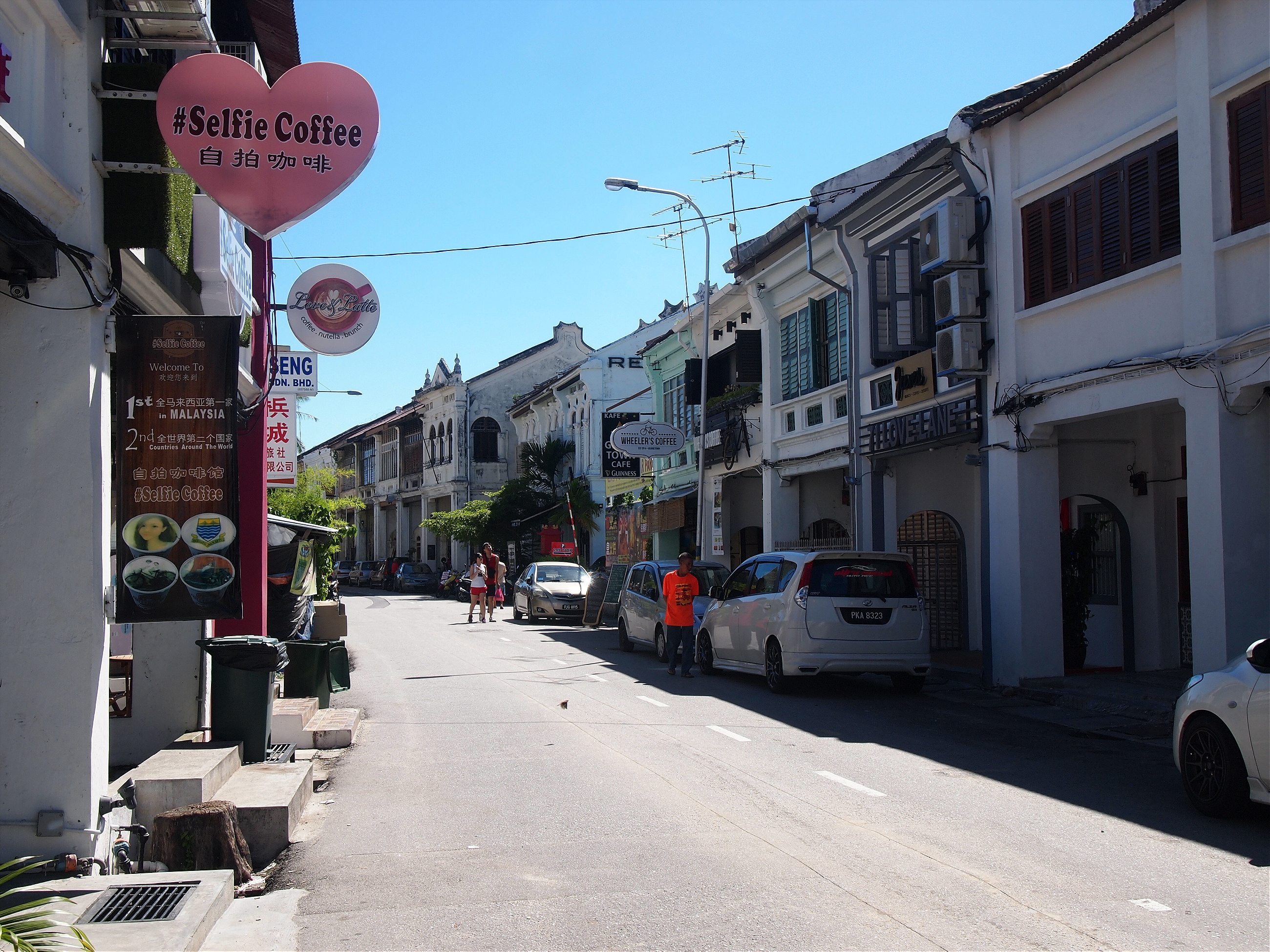 Hang out in a kopitiam. Penang social life revolves around small cafés called kopitiams. The old-style ones are open-air, grungy, and always crowded. The newer ones are usually air-conditioned, have overly quirky names (Purrfect Cat Café, Caffeine Chemistry, and my favorite, Moustache Houze, where you get straws with a paper mustache attached) and Wi-Fi. At kopitiams, you will find old men drinking morning coffee and arguing over the newspaper; businessmen meeting for lunch; the young gathering after school for sweetened nutmeg juice or a popular drink made of black grass jelly and a splash of soy milk known, in rather poor taste, as a "Michael Jackson"; and friends grabbing a beer after work. (And that's really just "a" beer: Malaysia has the second-highest taxes on beer in the world after Norway, so it's an expensive vice.)

Drink in Little India. Thanks to the steep price of booze in Malaysia, its alcohol-imbibing population has a healthy appetite for more reasonably priced, if illicit, moonshine. (Muslims aren't allowed to drink, but the rest of the population is free to indulge.) Head to George Town's Little India for a glass of coconut toddy: a cloudy, yeasty, sweet and sour drink with about the same alcohol content as beer, and a steal at just two Malaysian ringgit (45 cents). It's made from the flower nectar of the coconut tree and harvested daily in the late afternoon. Toddy has only about a 24-hour shelf life, so drink it fresh. Look for unobtrusive shops in Little India bearing the words Kedai Tuak.

Cool down with cendol. When it gets too hot, make sure to stop for an icy bowl of cendol. Stubby green, pandan-flavored noodles are mixed with dark sugar syrup and coconut cream and ladled over a flaky scoop of shaved ice. Who makes the best cendol is a matter of rigorous debate, but the Penang Road Famous Teochew Cendol stall is definitely a contender.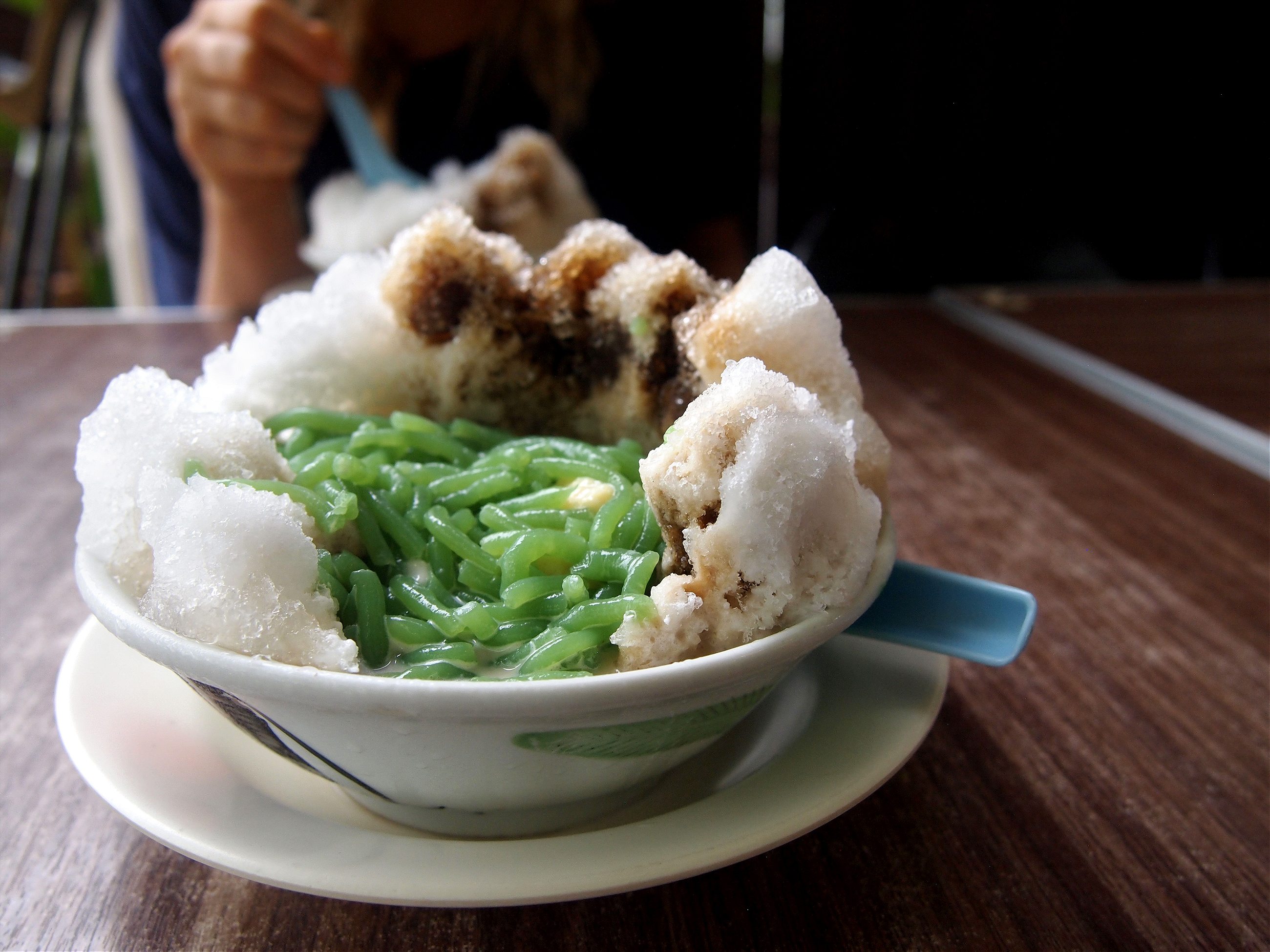 Go further for beach time. Beach resorts and hotels line the coastline northwest of George Town, and because these beaches can be crowded, riddled with parasailing tours, jet skis, and parties, many people think Penang has no nice beaches, which is not true. The quieter, white-sand beaches are just a little out of the way. There are two on Penang's northwestern tip, in the Penang National Park near Teluk Bahang, which you can get to via a 100-ringgit ($22), round-trip boat ride, or by an easy, hour-long hike through the jungle.

Taste the stinky fruit. In Penang, eating durian—the spiky, famously malodorous fruit—comes with the kind of reverence some people reserve for wine tasting. After sundown, bright white lights flip on and durian vendors get ready for a busy night. Many tourists come to Penang to taste the island's renowned varieties, or to have a durian sommelier make recommendations on flavor preferences: durians can be sweet or bitter, with notes of coffee or perfume, or even with a boozy twist. To taste the very best durian, plan a visit to Penang's rural western coast to stay at a durian eco-farm and harvest the fruit yourself.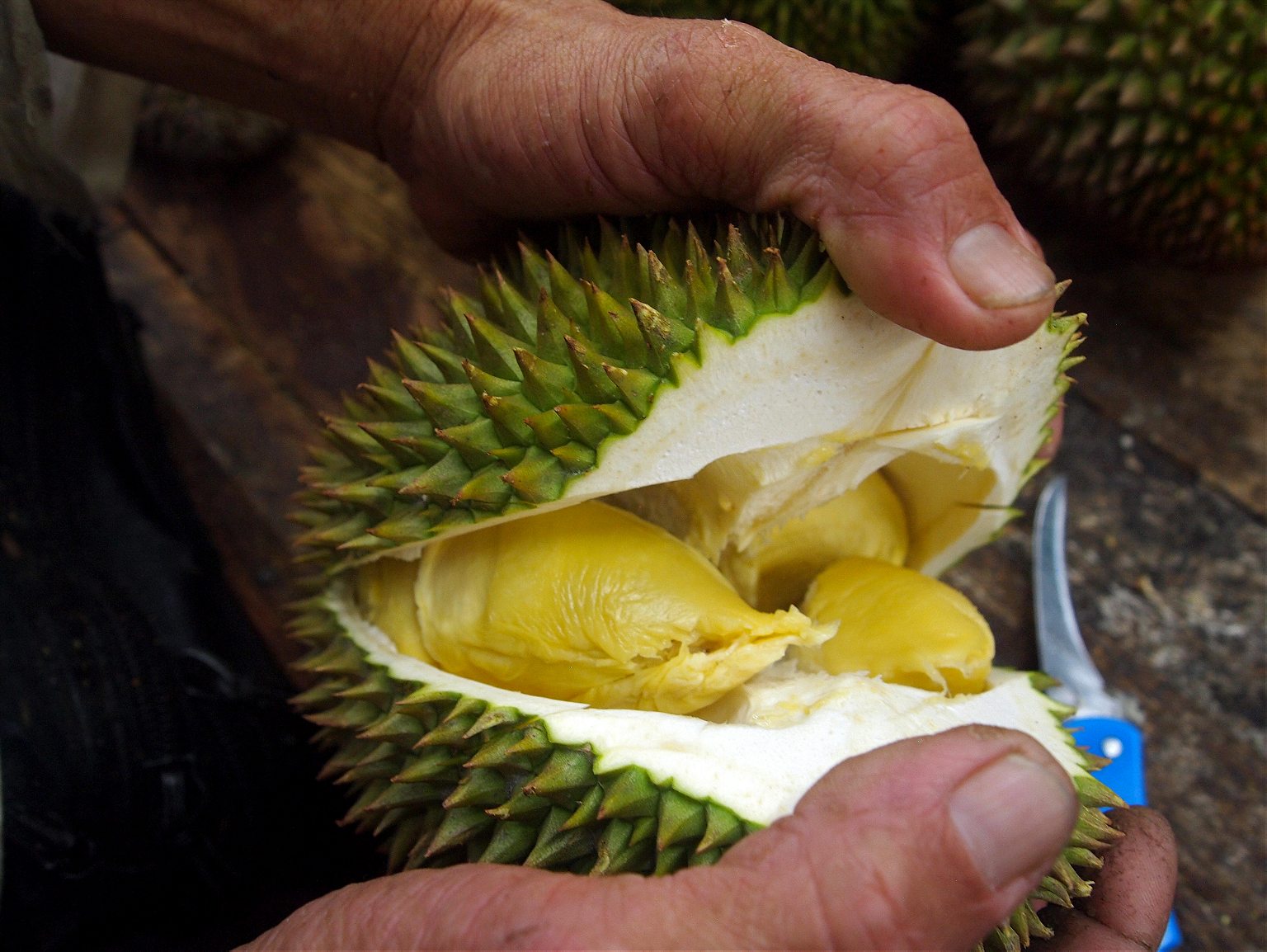 Why not stay a while? Expats now represent six percent of Penang Island's population, compared to just 0.3 percent nationwide. Many are taking advantage of a program called Malaysia My Second Home (MM2H), which makes it easier to get long-term visas. Thanks to its beaches and mountains, incredible food, good medical facilities, and its inclusive multiculturalism, many expats—including myself and my durian-obsessed friends—have found a second home here. Maybe you'll join us.