Where to stay, eat, drink, and party in India's capital.
You'll sense it even behind your Vogmask—a must-have accessory in one of the world's most polluted cities: Despite the Indian capital's infamous smog, it's still heartbreakingly beautiful. Delhi is sprawling, but getting from A to B involves glorious sights of gardens, roundabouts around historic monuments, and encounters with its many bustling markets. The city's grand beauty and its dynamism make up for its traffic, which gets more intense every year.
Narratives of ruin and rebuilding are quintessential to Delhi, which has seen the rise and fall of many empires, including the Mughals—Muslim emperors who ruled India from the 16th to the 19th centuries—and the British, who moved the capital of British India from Calcutta to Delhi in 1911. Delhi's seat-of-empire history is most visible in its architecture: Awe-inspiring Mughal tombs and palatial gardens, the white, neo-Gothic style of the British colonial era, and the nationalist modernism of the 1960s and 1970s. This handsome jumble forms the backdrop to one of India's art, design, and fashion hubs—and a rich food scene fueled by varied street food, legendary chaat, and high-quality cuisine from other parts of India.

Choose your dates carefully (and don't fly in early January). Most people visit Delhi between September and March, and these months are popular for a reason. Summer in the capital is becoming terribly warm, and epic heatwaves are common, so it's a good idea to stay away between May and August (i.e. before the monsoon hits). Also, avoid flying in and out of Delhi in late December and early January, when flights can be severely delayed due to fog, pollution, or some noxious mix of the two. 

Know your Delhis. Delhi is neither a state nor a city; it has the special status of a National Capital Territory. Within this territory are multiple Delhis: New Delhi, Old Delhi, and the National Capital Region (NCR). When locals say they are in Delhi, they usually mean New Delhi—the part of the city that was designed in the 20th century. Old Delhi is the original, walled city founded in 1639 when Shah Jahan, the Mughal ruler, moved the capital from Agra. While a Metro connects the Old and New, they each have distinct cultures. NCR is a term often used by businesses such as cell-phone companies and food delivery companies, and refers to all of Delhi and cities in its neighboring states—Uttar Pradesh, Rajasthan, and Haryana. The most prominent cities in the NCR are New Delhi, Noida, and Gurgaon, which are connected via Metro, bus, and highway. It is not uncommon for someone to live in Gurgaon and work in New Delhi, for example.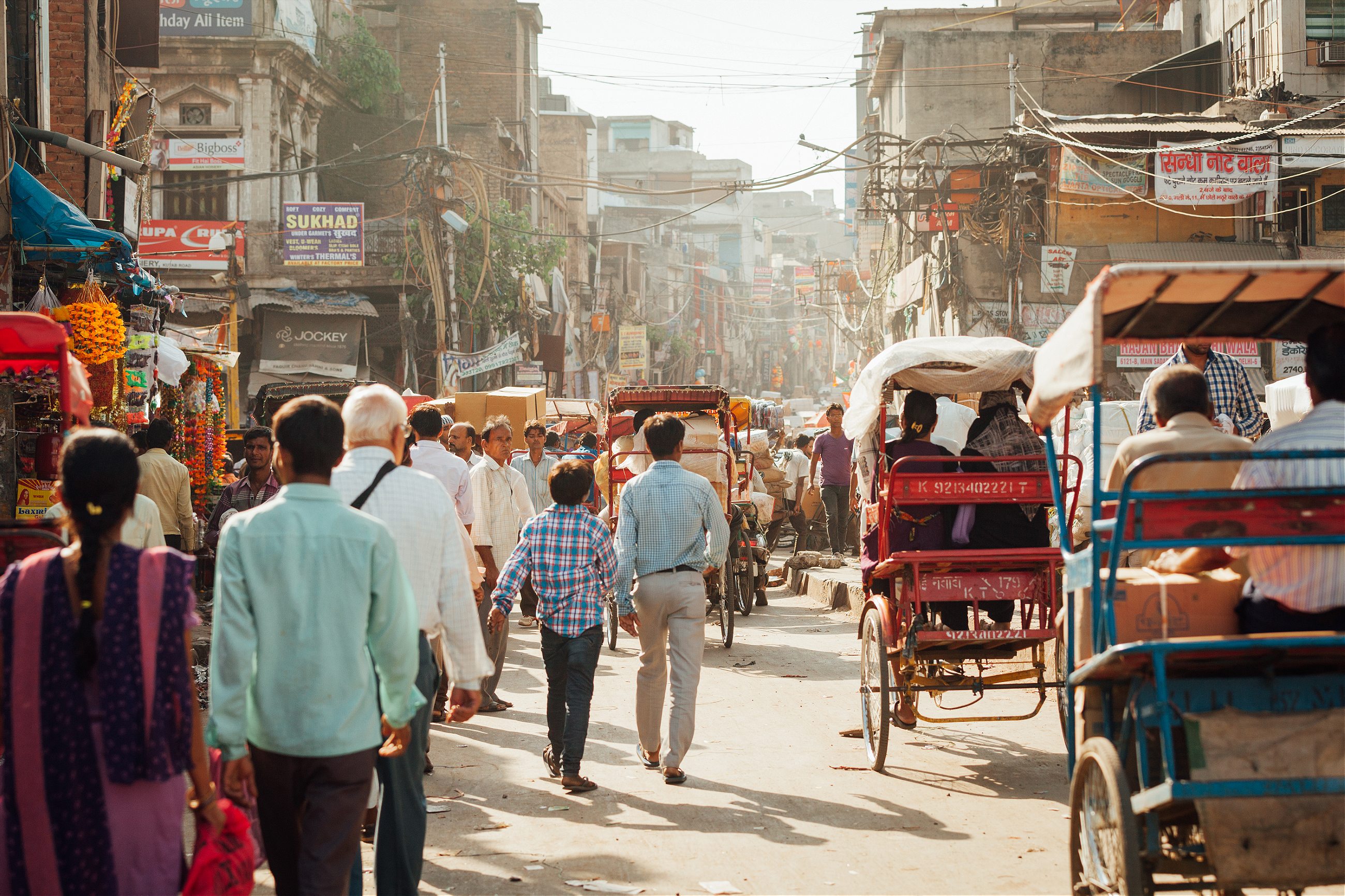 Look beyond hotels. AirBnb is just fine, but Delhi also has many guest-houses that provide toned-down hotel services in residential settings. Scarlette, Sunshine Villas, and Bungalow 99 are comfortable and affordable. Usually, the longer you stay at guest houses, the better the price: you'll end up paying far less than if you'd stayed at a 4- or 5-star hotel, particularly between September and February when prices peak. Whether you opt for a guesthouse or AirBnb, South Delhi makes a good base, and makes navigating the rest of the city simpler. Protip: If you want to stay in the quainter Old Delhi, check out Oberoi Maidens Hotel; it was one of the city's first luxury hotels and is still among the most affordable of the top-tier.

Get connected. If you don't have a good international roaming plan already, buy a local SIM card (they start at US$10). You can get one at the airport. Airtel and Reliance are both reliable, and stalls are located in arrivals just after you clear customs. You may need to submit two passport-sized photos. The card takes 24 hours to activate, and once you're on WhatsApp—which is like oxygen to most people in the city—you'll feel hooked up.

Don't run out of cash. Though many stores accept credit and debit cards (although many don't accept American Express), make sure to carry cash—but never an amount that attracts unnecessary attention. There are ATMs all over the city, but some stores only accept notes, so you should carry at least half a day's cash on you. 

Don't skip the mask. From fall to winter, the air quality is mostly deep in the red zone of global air monitoring systems. On rare moderate days, Delhiites rejoice outdoors. Many hotel rooms have air-purifiers and most homes are fitted with clean-air contraptions, but to really explore the city you have to face the outdoors, and a mask is essential. You can buy a good one at Vogmask (the name of both the product and the store) in Khan Market, which should be your first stop after hotel check-in.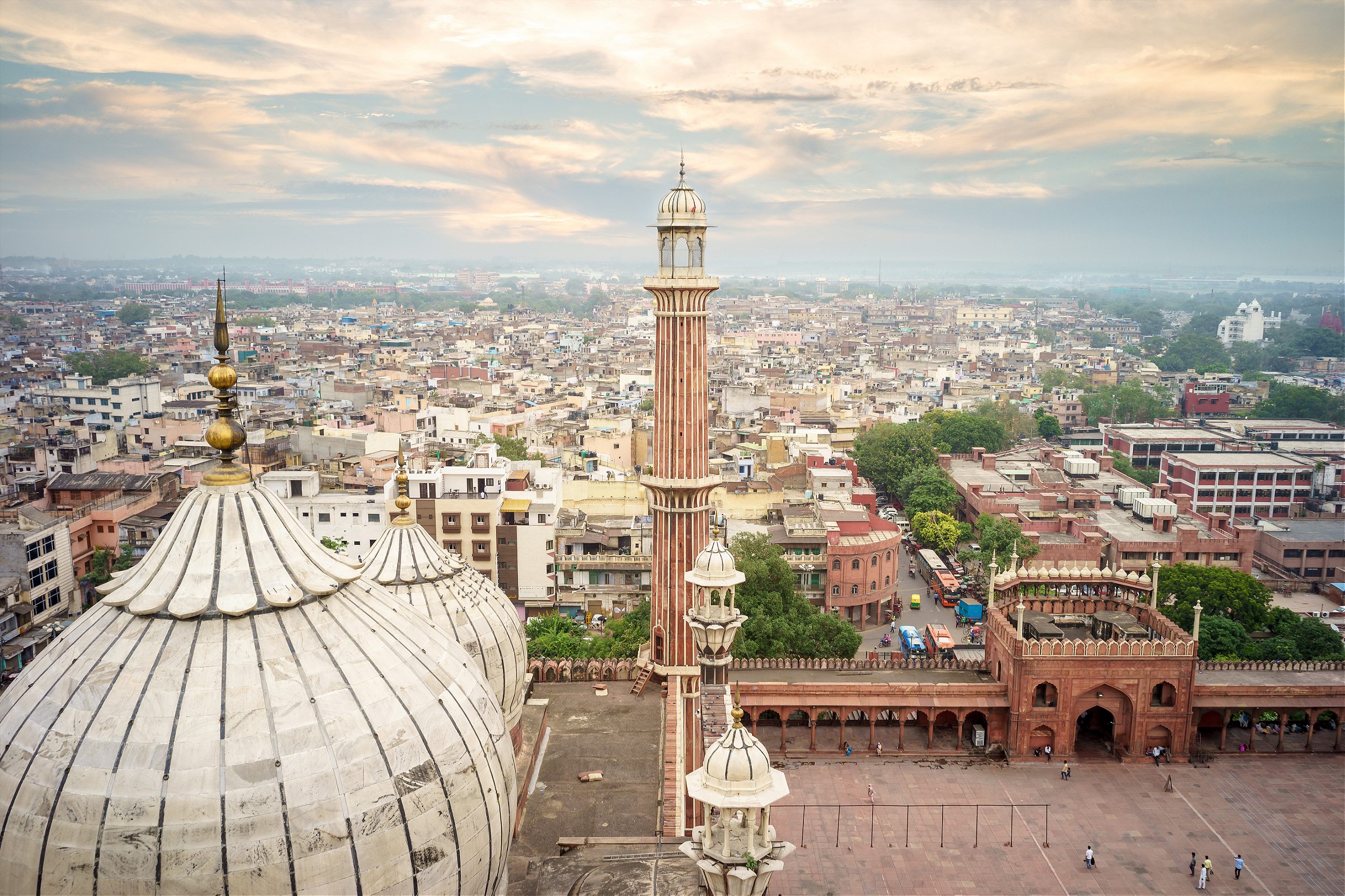 Know your markets. Marketplaces are the arteries of the city, and fuel much of its social life. For Delhiites, shopping is very much a daily act, whether it's in swish, air-conditioned mall or busy open-air night bazaars. While much money has been poured into making the city's malls uber-luxurious, the more memorable shopping experiences are found in Delhi's older markets—those that were set up in the 1980s or earlier.
In New Delhi,

Khan Market

is a landmark shopping destination, with some of India's most popular clothing, fashion, and accessory brands: check out

Anokhi

,

Nicobar

,

Amrapali

,

Kama Ayurveda

,

and

Bahrisons

for clothes, jewelry, ayurvedic products, and sweet gifts.
Connaught Place

(better known as CP), was built in the late 1920s as the capital's original business district. Although some consider it a little dated, it still houses some popular shops, such as the

Oxford Bookstore

,

The Shop

(for clothes and home decor), and

Nalli Saris

(for a traditional sari-buying experience). Even if you're not into shopping, take a walk through the market's Georgian architecture.
Retail in Old Delhi is still mostly untouched by e-commerce. Shopping here involves hopping between bazaars, each hyper-dedicated to a different trade, and exploring these markets can take a full weekend.

Kinari Bazaar

is for fabrics,

Chawri Bazaar

is for brass, copper, and wedding-invite samples (you'll find rows and rows of merchants peddling this single item), and

Dariba Kalan

is a historic marketplace for silver jewelry. And if you really, really enjoy books and stationery, don't miss

Nai Sadak

market.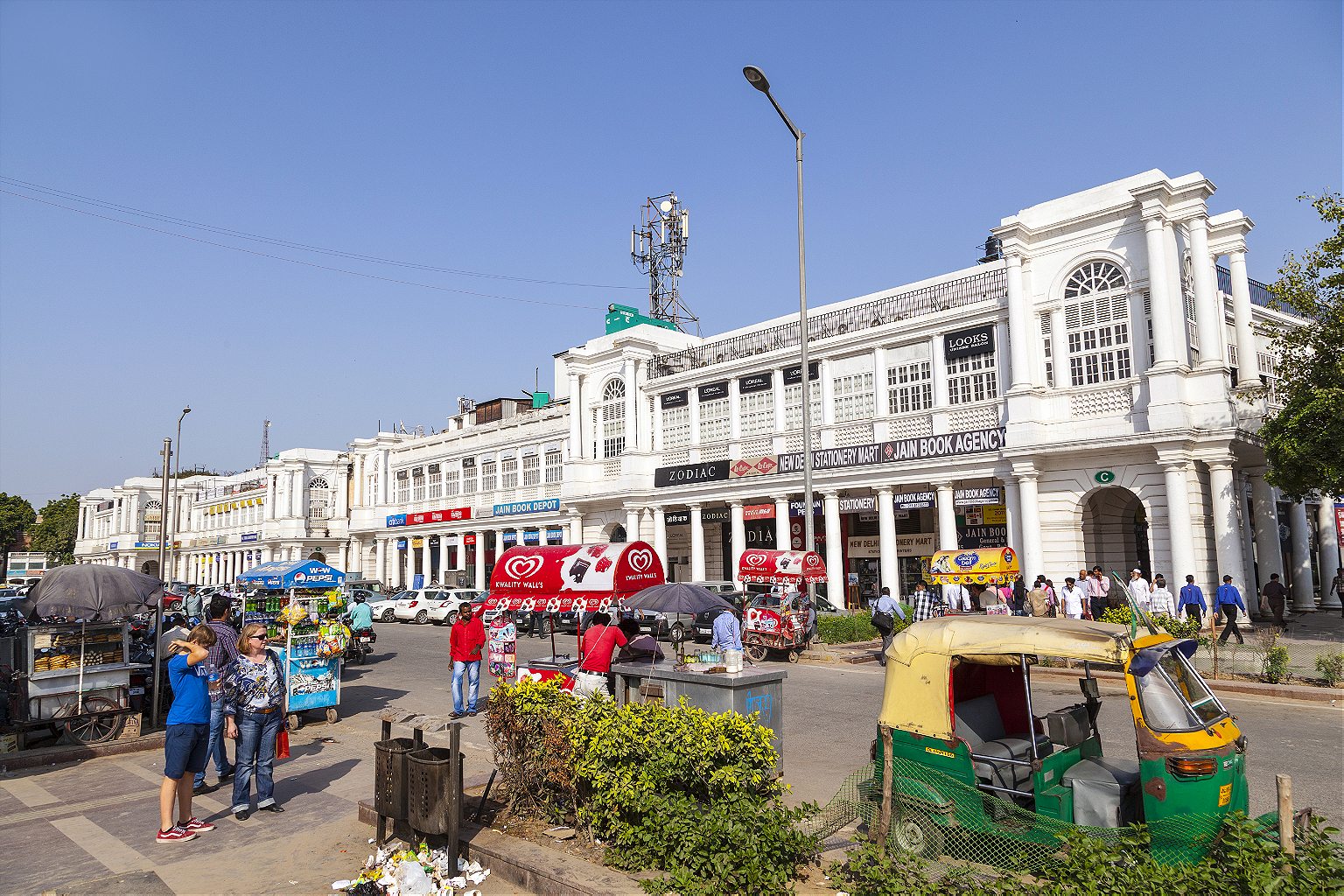 Take the Metro…Not that long ago, getting around the city used to be tricky, requiring a car and a driver. No longer. The Delhi Metro—which started running in 2002—is efficient, cheap, and clean, and trains have a separate women's carriage. It also covers most parts of the city (check out the map). Metro prices aren't a flat rate, but depend on how far you're traveling (you can check the prices for planned journeys here) but you can also buy a rechargeable Metro card at any station. Travel between 11 a.m. and 4 p.m. for the best chance of getting a seat. Also, be prepared for a bag scan before you ride—in some stations, luggage must be under 15 kilograms (33 lbs), and bottles of booze are often confiscated.  

…and everything else. During peak Metro hours (8 a.m.-11 a.m. and 5 p.m.-8:30 p.m.) go with Uber and Ola Cabs (an Indian ride-hailing service) or auto- and cycle-rickshaws. Always request auto-rickshaws to "go by the meter" and to avoid extended haggling, settle prices with cycle drivers before you get in. Protip: If you're grabbing and Uber and are short on budget but long on time, choose the carpool option—there is a pretty good chance you won't actually have to share the car, because few routes intersect with other trips.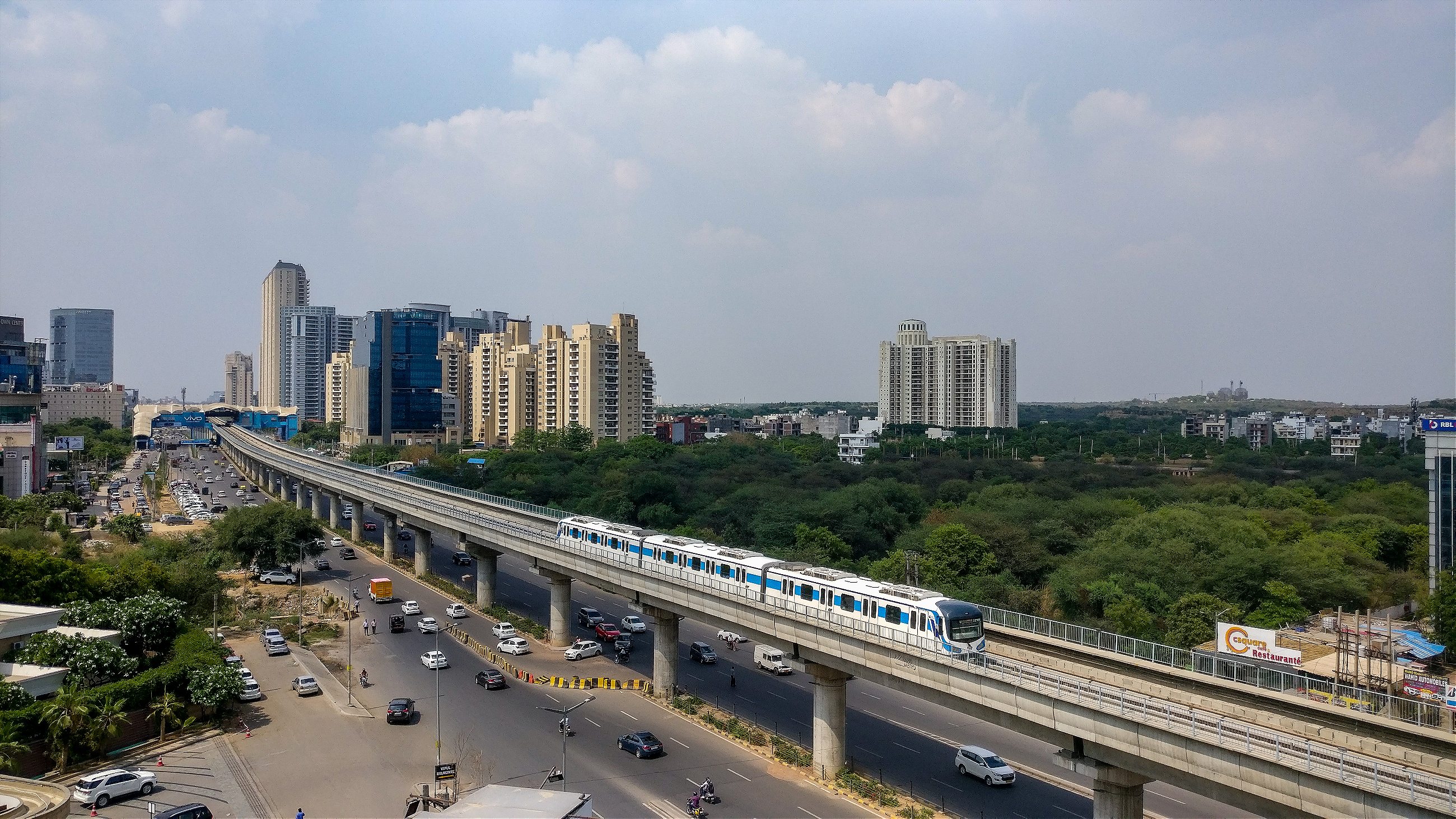 Eat all day. Delhi is an excellent food city, with an appealing mix of historic restaurants, brand-new joints and pop-ups repping global food trends, excellent regional Indian cuisine, and cheap, delicious round-the-clock street food. A dinner at the Michelin-starred Indian Accent costs around US$ 150-200, but you can eat incredibly well in Delhi for under US$10. Snack on pizza at Amici Cafe in Defence Colony Market or Leo's Pizzeria and try the street-food fare, such as Indian-Chinese noodle bowls and dumplings (sold from roadside vans at most colony markets, such as Jor Bagh) and kathi-rolls (consisting of a roti-wrap with meat or paneer, onions and chutney). A lot of the city's best meals will be from places where you can't book, but just show up at the restaurant (or street-stall), but many local diners use Zomato Gold—a diner-discount card you can buy online—to score good deals at the fancier places.

Have idlis and dosas for breakfast…For most North Indians in Delhi, idlis (savory rice cakes) and dosas (a thin, crepe-like wrap made of fermented rice batter) are familiar breakfast foods, although they are more closely associated with the South Indian food tradition. The quality even at no-frills places is good, and almost always "pure vegetarian" (a pan-Indian term which means no meat, fish, or eggs, but does not mean the restaurant is vegan). Most places that serve idli and dosas will abide by this code. Sagar, a low-key restaurant chain, is famous for its piping-hot idlis and dosas (and a full meal at the Defence Colony location will cost you less than US$6). Sarvana Bhavan in Connaught Place serves Chennai (the capital of Tamil Nadu) cuisine, which is characterized by copious amounts of ghee. Order a plate of idlis, a dosa, and a thaali (a set box-style meal). Hit one of these places for breakfast or brunch, and order a filter coffee afterwards for a nice kick. 

…get chaat for lunch…Originally consumed as a small-portioned savory snack from stalls or street carts, chaat has become somewhat professionalized—thanks to hygiene concerns—and is now served in restaurants too. Although chaat refers to a variety of dishes, they often involve some kind of crispy/fried-dough component, sauce, and some mix of yogurt, coriander, ginger, tamarind, and lemon. Start with bhel puri (puffed rice, vegetables, and tamarind sauce), sev puri (diced potatoes, onions, and various chutneys), samosa chaat (crushed samosas with chickpeas, yogurt, and sauce) and golgappas (a round, hollow, deep-fried bread-like dish). There is no particular order you need to follow when you eat at a chaat place such as Haldirams or Bengali Sweet House, but be prepared to make a mess.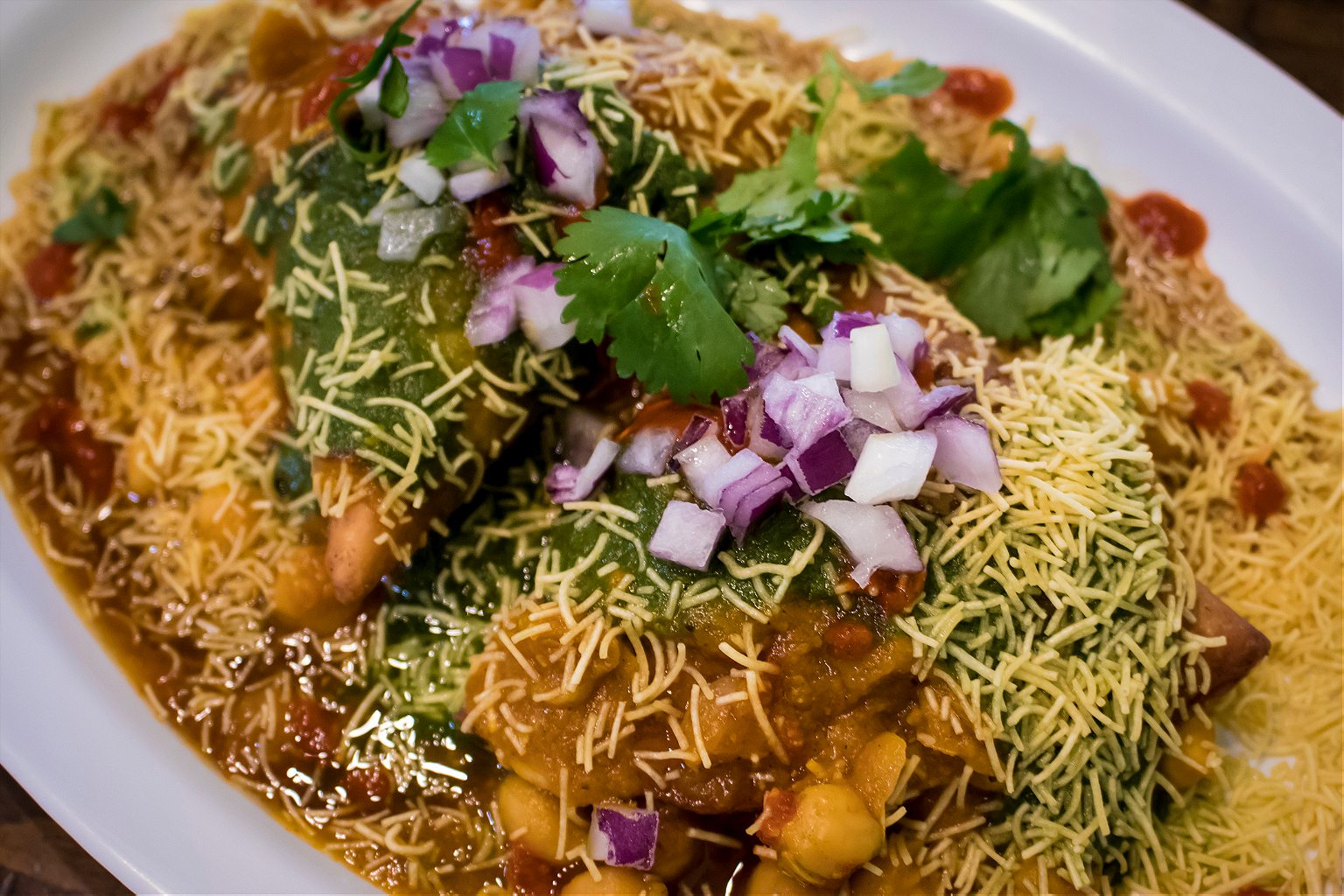 …paratha for a second lunch…A paratha is an intricately layered flatbread—a single one could have up to 16 folds—which can be stuffed with anything from mint to egg to paneer (cheese) and onions, all held together with spoonfuls of oil and ghee. Head to Paranthe Wali Gali ("the bylane of flatbread") in Old Delhi's Chandni Chowk, a whole narrow street dedicated to this dish. Several joints here claim to be the "original" paratha joint,  but figuring out which is probably a futile exercise, so just hop between them and eat. Don't miss Pandit Gaya Prasad Paranthewala, founded in the 1870s. Be prepared to share tables with strangers.

…and dine late. Perhaps Delhi's most beloved food is served in its Mughlai restaurants. Mughal cuisine is the result of Indo-Persian influences in South Asia, and in general, the food is rich and hedonistic, with creamy gravies and thick breads. Restaurants such as Havemore and the upscale Bukhara demonstrate this Mughlai glory: Try butter chicken and paneer butter masala. Mughlai kitchens are always open for lunch and dinner, but locals are known to enjoy late dinners; waltzing in around 10 p.m. is not unusual.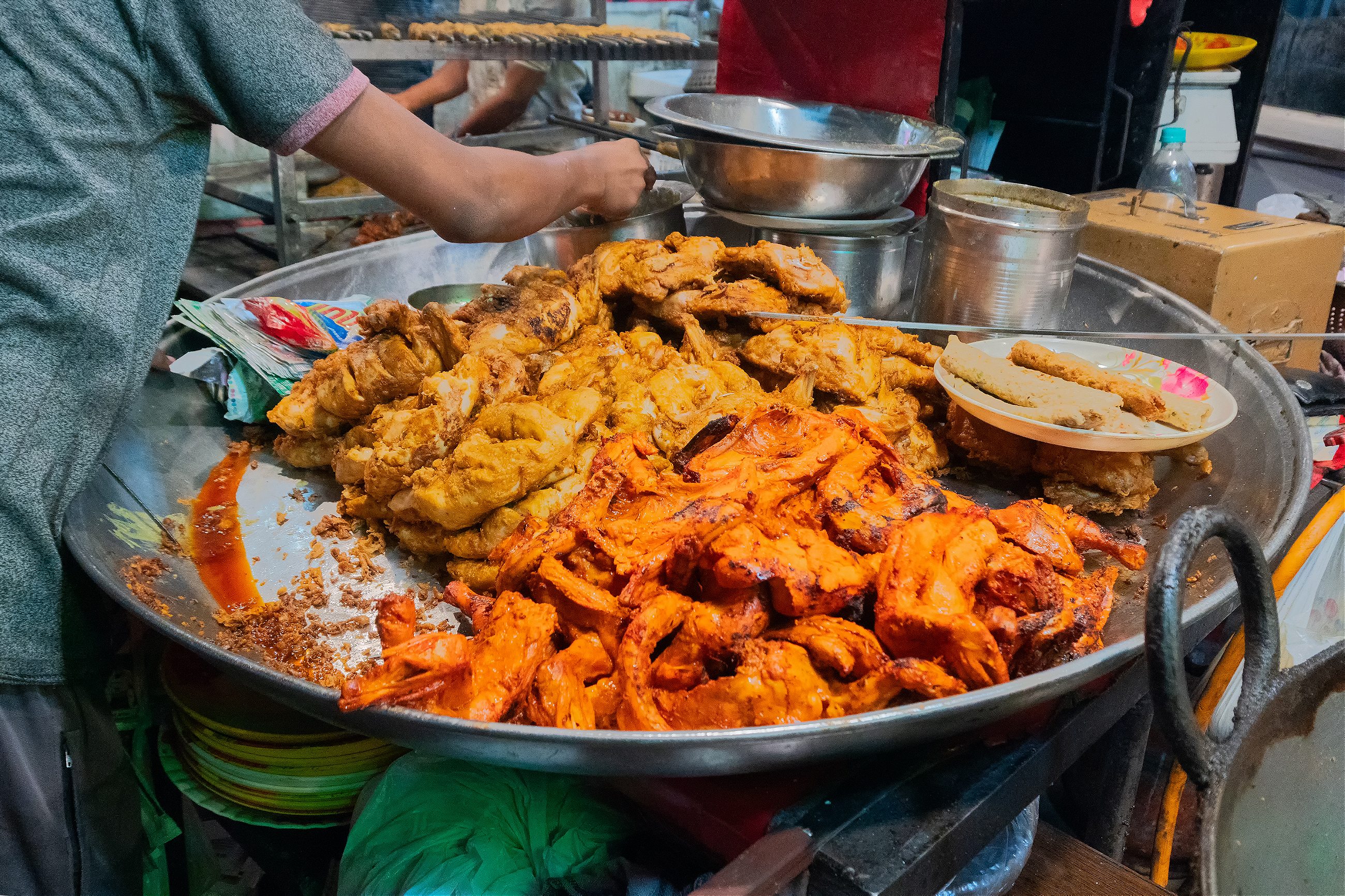 Check your water bottles. Although some restaurants will still generously dole out what they call RO water (filtered through a process of reverse osmosis), stick to bottled water until you feel immune (this may take several visits). Biseli, Aquafina, Kinley, Bailey, and Vedica are all reliable brands. Watch out for pirated versions that usually give themselves away with amusing typos ("Bizleri") or unsealed caps. 

Drink early…Legally, last call at most Delhi bars is at 12.30 a.m, because they officially close at 1 a.m. This rule, plus the high tax on liquor (about 20 percent) makes the city a drinking-at-home place, particularly on the terraces some people are lucky enough to have. After 12:45 a.m., for those who don't have a private party to go to, hotel bars (such as Kitty Su, the city's most well known LGBTQ hangout, and the Electric Room) keep the party going.  Auro, Summerhouse, Dear Donna, and Mango attract a younger, dance-all-night crowd, and usually close by about 2 a.m.
If you want to hang out somewhere more casual, hit 4S—a grungy, intellectual dive, and a favorite of the city's journalists. Here, most loyalists stick with beer, and lots of it, allowing for an evening-long, affordable hangout. While small plates like the masala peanuts and french fries here are just fine, the larger plates can veer towards greasy (i.e. skippable). 

…and treat yourself. Have at least one drink at a place like the historic Patiala Peg at the Imperial Hotel, where the ambience is perhaps more memorable than the drink. (While there are certainly better martinis in the city, it's worth spending some time in this old-fashioned, over-the-top hotel).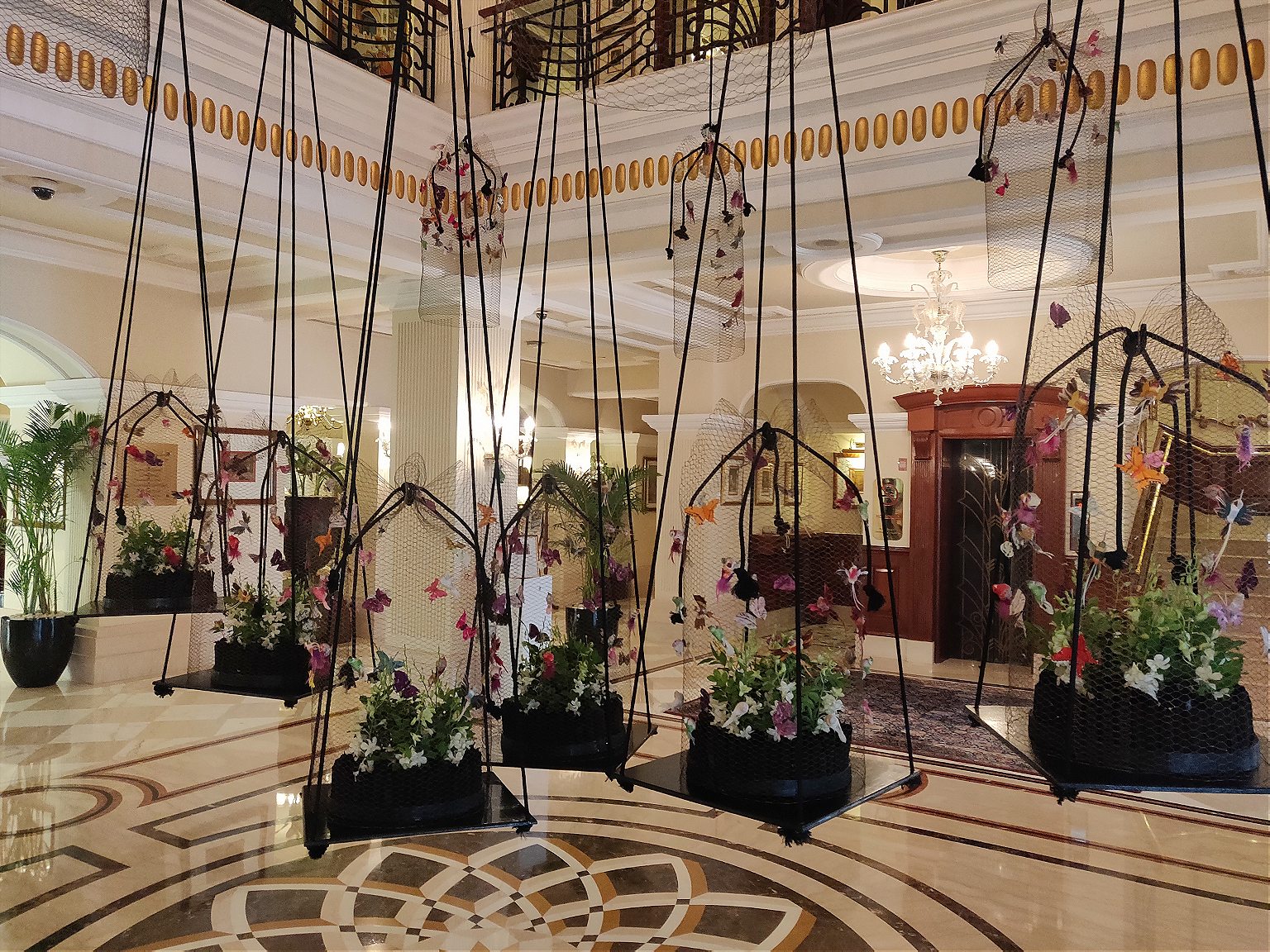 Plan your booze-buying. Frequent India-visitors buy two bottles of booze at the Duty Free, and given the high taxes on imported liquor, this is not a bad idea if you want to drink in your hotel room or guesthouse. Otherwise, there are plenty of liquor stores spread across the city (almost every mall will have one), and most close at about 9 p.m. These include government-run outlets (which are usually located on the street, and not in private malls or hotels), which have slightly cheaper prices but a smaller selection. Note that these stores can get busy, with long lines particularly on late-summer evenings.

Stay safe. Unfortunately, the rules of the city are a little different for women. Following a 'decent' dress code is key: avoid showing too much leg or cleavage, unless you're in your hotel or lounging by the pool. Dress codes are a little more liberal in malls and areas around universities, but err on the side of caution when sightseeing (some sites such as mosques and temples will bar you from entry). Also, while there is no written rule that you should not roam solo at night, 9 p.m.-ish is a wise cut off-time for wandering alone. 

Get some threads made. Delhi is one of India's fashion capitals, which has much to do with the ample supply of fabric shops such as HP Singh, as well as the many skilled craftsmen and tailors. If you're visiting for more than a week, head to Nehru Place, where shopkeepers there will help you pick fabric for custom-made shirts, trousers, or upholstery. (For a list of tailors close to where you're staying, check out this guide.)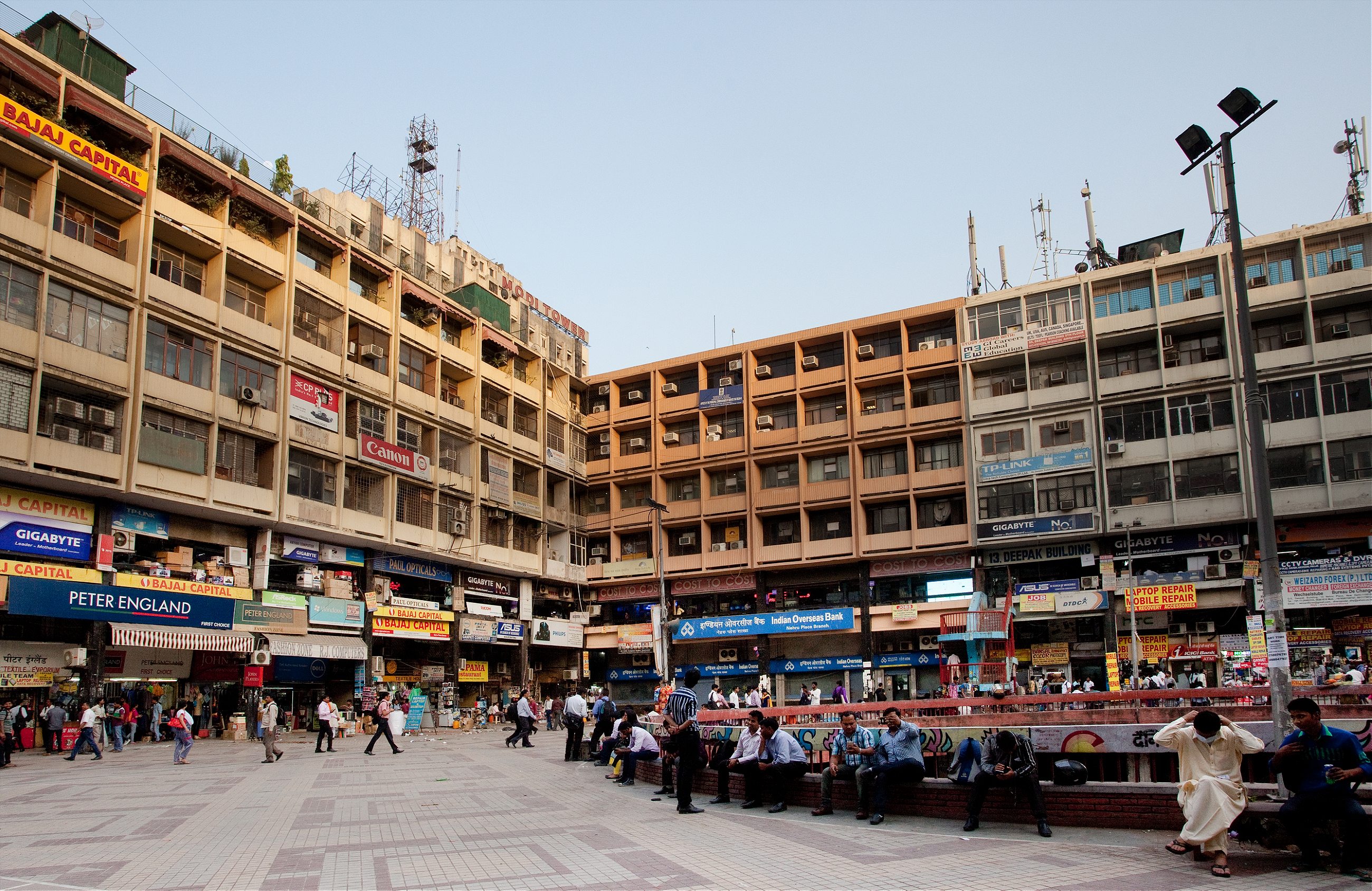 Relax. A head massage, aside from nourishing your hair with copious amounts of oil, can also ease migraines and help you sleep. A standard appointment involves about a 45-minute deep massage of the head, neck and shoulders, followed by a shampoo and dry. Many locals often pick Sunday to indulge in this ritual, but any time you have an hour or more to spare is good. Shampoo 86 is a great choice for women; LOOKS is a unisex, slightly more upmarket chain. 

Be prepared. The dreaded upset stomach is a common hazard for travelers and can ruin several days—or more—of a trip. While it can be hard to avoid, you can do a few things to reduce its effects. Avoid raw foods (salads too), don't get ice in your drink, and stock up on the local remedy, Pudin-Hara—a minty, fast-acting, Ayurvedic medicine effective for many stomach complaints. It's available at all chemists (drugstores).