You Can't Keep All Your Resolutions, But You Can Try Judo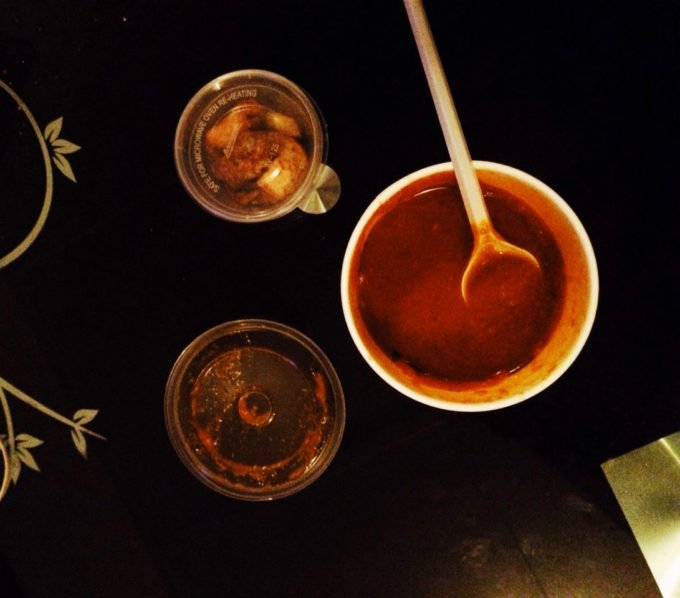 You Can't Keep All Your Resolutions, But You Can Try Judo
Tomato soup in Lagos
This time of year in Lagos brings the gift of the harmattan wind, and the itchy skin, cracked lips, and fog that comes with it.
It also brings New Year's resolutions. I wrote a list: this year, I'd meditate, I'd work out, I'd run. And I'd eat better.
I failed at all of it—except the eating better part.
I managed to cut down on meat and sugar. Someone even suggested going vegan. But I was skeptical. Veganism is not a Nigerian thing, I thought to myself. We love meat. Everything here has beef, or is made with beef stock. The first time I tried to cut meat out of my diet, I failed after two days. My aunt made me amala (a dried yam dish) and goat meat; that was the end.
This time around my friend, Israel, told me there was a vegan food place in Lekki: Plant Planet. That was a little too far for me, so we drove to Casper and Gambini's in Victoria Island instead. It's not a vegan restaurant, but it caters to an international clientele, so there are a few vegetarian items on their menu.
It was hard to make a decision. The vegetarian items seemed to be mainly soups. "Take the chicken noodle soup," Israel told me, helpfully. But obviously, that was out. The manager, a short, delightful Arab man, came to help me. He suggested the tomato basil.
My soup was not bad, considering, but wasn't as tasty as the food I've grown up eating. In Nigeria, food tends to be spicy and heavily seasoned. A typical Nigerian meal is rice, fried plantains, and meat. So, markets don't have a a lot of tofu and cauliflower. There are only a handful of vegan restaurants in Lagos, but even in this meat-loving city, restaurants are adding vegan and vegetarian dishes to their menus. There is a demand, albeit a small one, for vegan food.
Yvonne Iyoha and Tomi Makanjuola blog about vegan dishes to help people go meat-free while still satisfying the Nigerian palate. Iyoha's website has a directory of vegan-friendly restaurants and a list of places to buy ingredients. Veggie Factory, a vegan joint in Lagos, hosts an annual festival with discussions and food tastings to help people learn.
But going vegan, or even vegetarian, here is still hard. This time I managed 18 days—the longest I had ever gone without meat. On my last meatless day, I signed up for judo classes. Then, I rewarded myself with a plate of fried rice and goat meat.
I didn't succeed in going meatless for good. But I go to judo classes three times a week. Baby steps.