R&K Insider: We like whisky edition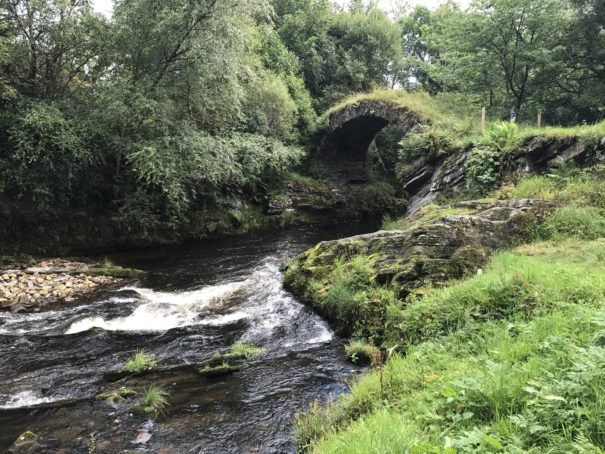 Whisky lessons from Speyside.
Sign up for R&K Insider, our collection of the most compelling happenings in food, politics, and travel from across the web.
Hello friends and, hopefully, whisky fans. Recently, a friend and I did a very small tour of Speyside region distilleries. We visited four, in ascending order of size from pleasantly low-key to theme-park proportions: Benromach, Glen Moray, Macallan, and Glenlivet.
Warning: I am not a whisky expert. But I lived in Scotland for seven years, and I've rarely met a whisky—or a haggis, for that matter—I didn't like. I also had a real-deal, kilt-wearing Scottish uncle who wrote a (now very outdated) introduction to Scotch whisky.
But here's what I learned on my Speyside jaunt: Ignore the purists—people won't judge you if you put ice in your whisky. Much. The Spey River has a lovely browny-red tint in places, which according to our guide, is from the peat. Don't stay next to the cemetery in Inverness; it's the liveliest place in town at 3 a.m., when drunk people use it as a shortcut while they argue over who paid for the last round at the pub. Haggis bon-bons are a rip-off; order the real thing. After about the eighth dram, all whiskies taste the same. (Sorry.) If, like me, you dig the smokiness of peaty whiskies, track down some Bruichladdich Octomore, billed as the world's peatiest whisky. It also has a whopping 57 percent ABV. (Try it at the Malt Room in Inverness.) For a nice Speyside lunch spot, try the Mash Tun in Aberlour. Tired of whisky? The Castle Tavern in Inverness has real ales and a nice view of the river. Not tired of tartan decor? Stay in the MacDougall Clansman hotel.
Of course, you don't have to go to Scotland for a good whisky session. Check out Japanese whisky; Indian whisky; and Taiwanese whisky. Or perhaps we can tempt you with counterfeit whisky in Egypt, or whisky in Antarctica, where 'on the rocks' means with glacier ice you harvested yourself. If you are heading to Scotland, have a nip at the U.K.'s most remote pub. Here's our smart guide to Edinburgh or, if you want to avoid the tartan-hunting Edinburgh Festival crowds, the lesser-visited islands of the Outer Hebrides. Remember, you can now eat haggis and stay kosher.
While we're in Britain: at an event in Bristol, former spy and current spy fiction master John Le Carré talks espionage and the Cold War ["futile"], his con man father, and what Russia has on Trump. Plus, this gem of a line by interviewer and author Ben Mcintyre: "My [Secret Service recruiter] had on socks and sandals, which was quite upsetting at the time."
Talking of secrets and spying, this story about Facebook revealing a woman's family secrets is crazy, yet not surprising. Here's the definitive guide to ghee we've been waiting for. Let's learn how to spot counterfeit olive oil, milk, and—scallops.
Finally, we at R&K are heartbroken by the horrific news about journalist Kim Wall's death. Kim was a contributor and a friend. Please spend some time reading her incredible work, and about the dangers women journalists face every day, whether they're reporting in India, North Korea, or Denmark.
That's it from me. Cara will be back next week.