At this chaotic pilgrimage in the east of India, the 'lost and found' are mostly people.
This weekend, half a million Hindus descended on Sagar Island, 60 miles south of Kolkata, for Gangasagar Fair. During this yearly event, pilgrims take a dip in the Ganges River and pray at Kapil Muni temple to celebrate the sun's transition from Sagittarius to Capricorn. It is the second-largest annual gathering of devotees in India after Kumbh Mela. But unlike the world-famous, month-long celebration, Gangasagar Fair takes place on one day.
To reach Sagar Island, pilgrims from every corner of India must cross the river by a ferry that cannot operate during low tide. Every year, millions of people get stranded on the other side of the river. Every year, it is chaos.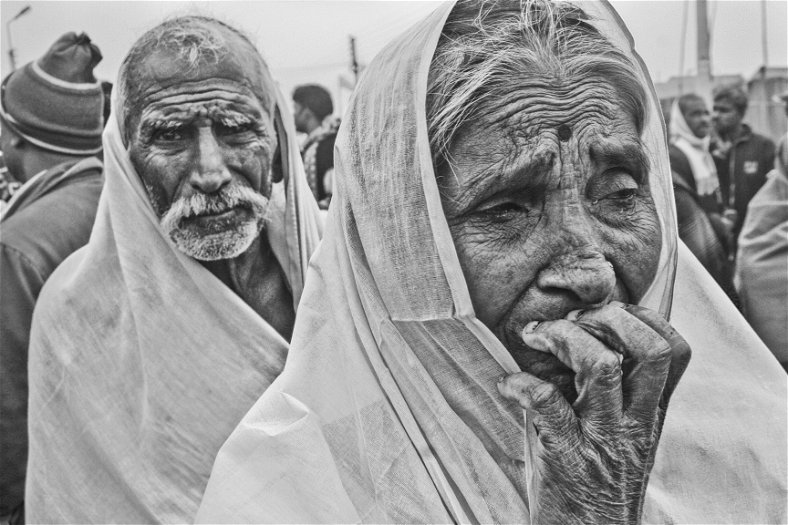 The Bajrang Parishad organization helps the pilgrims who get lost, providing them with food and a bed on the island. They make constant announcements through loudspeakers in regional languages to reconnect them with their families. Many of them are old and do not have phone numbers or addresses. All they can do is wait desperately for someone to pick them up.
It is a heartbreaking sight, especially considering that a lot of the pilgrims I met had been intentionally abandoned by family members. One elderly man from northern Bihar told me his three sons had given him instructions to wait in a certain place, but they never returned.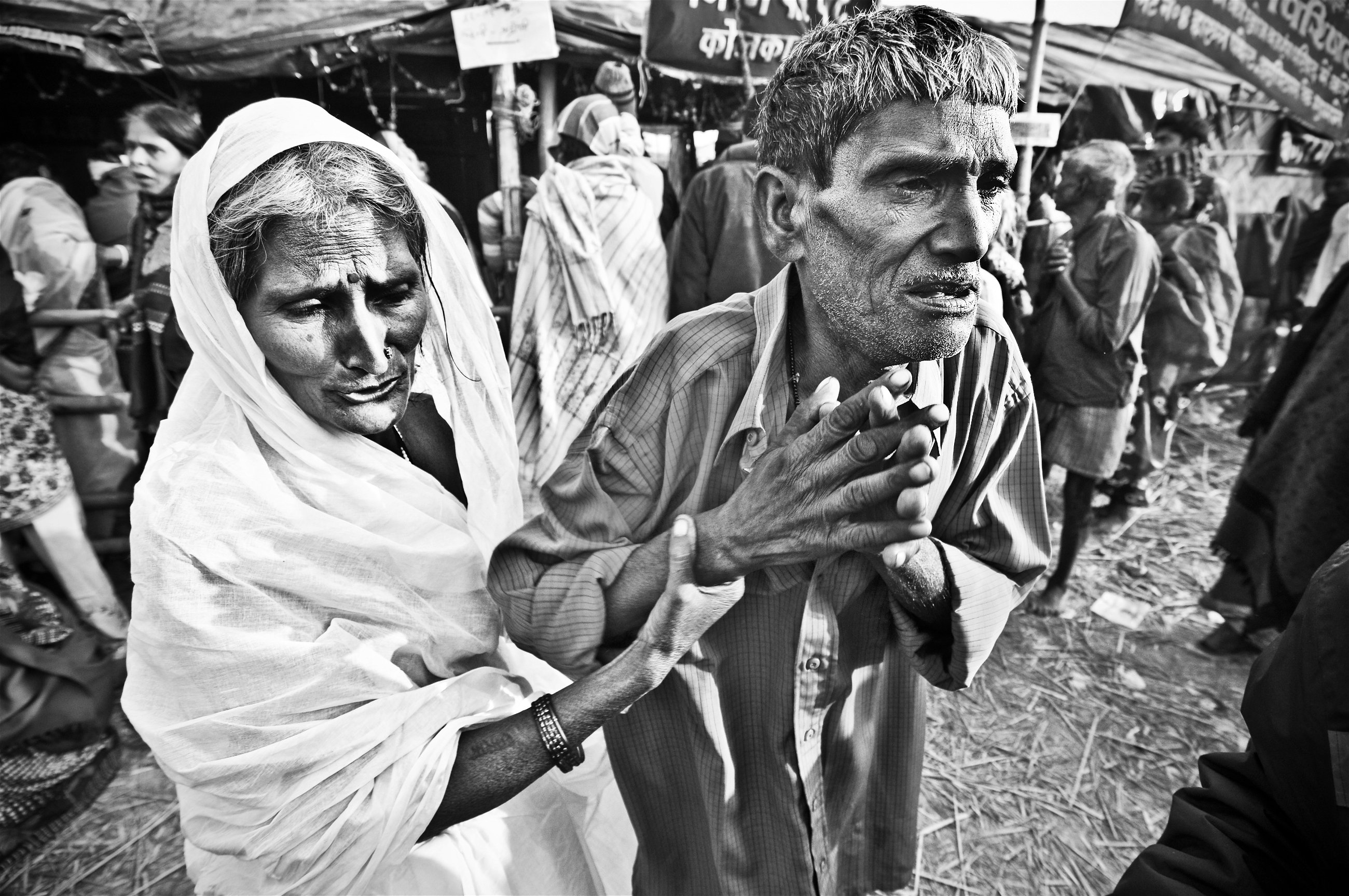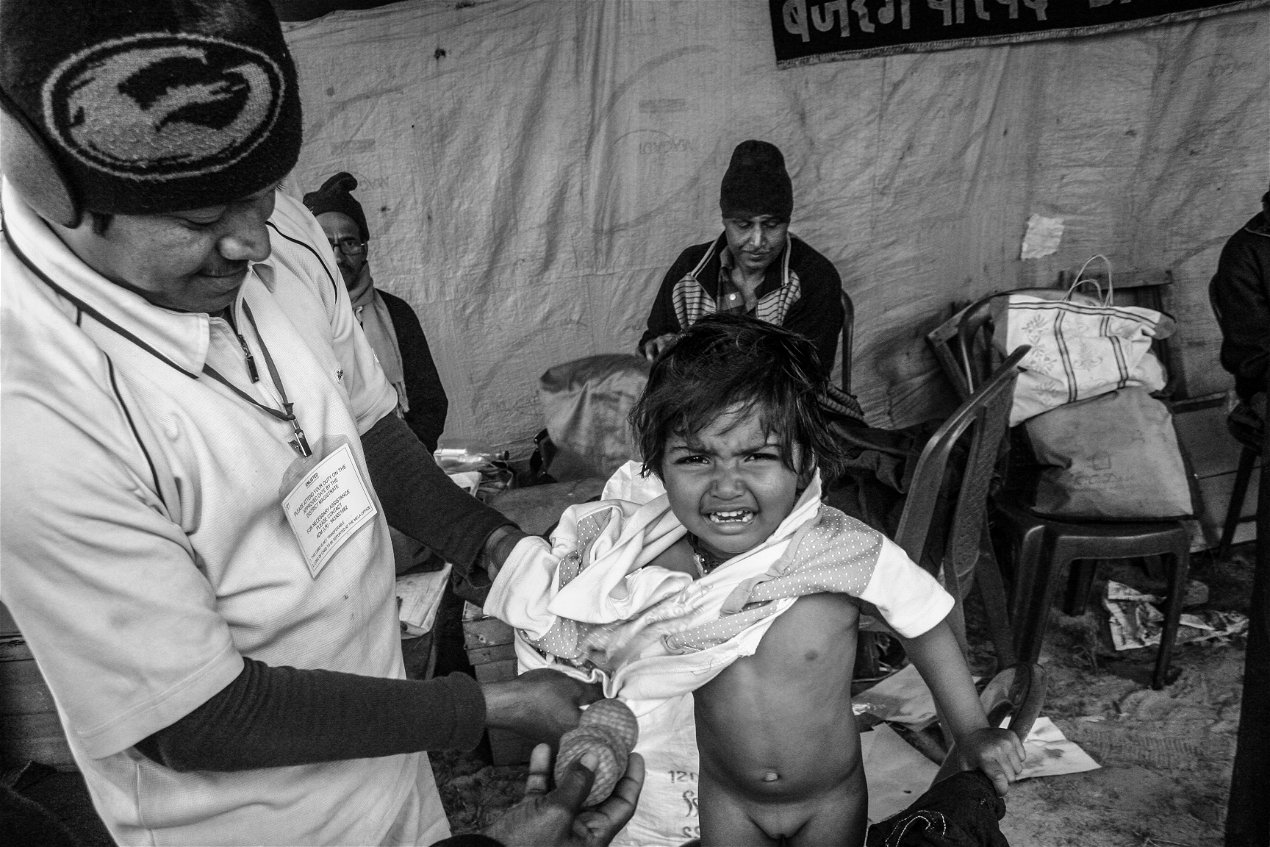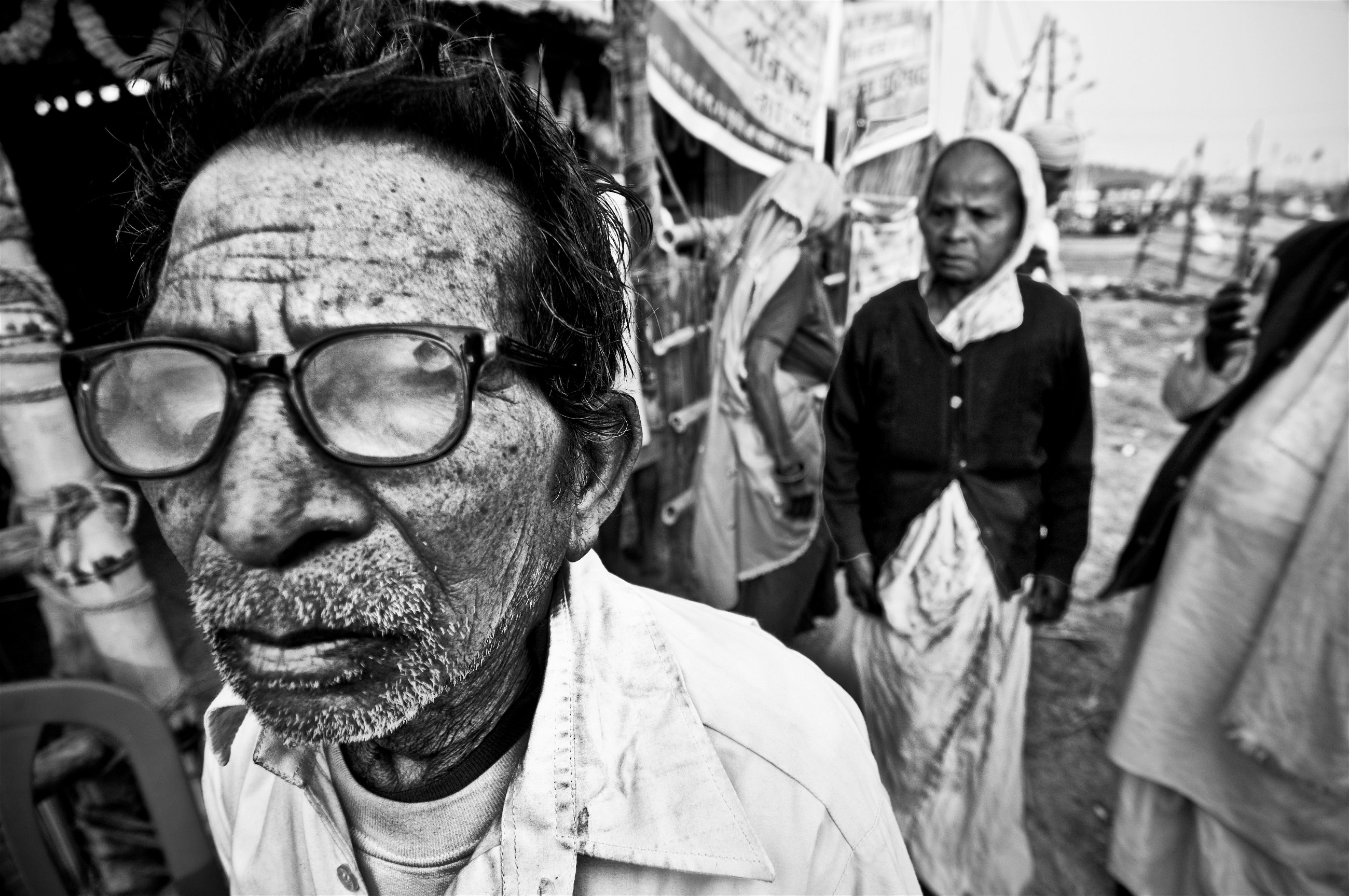 As Gangasagar Fair quickly comes to an end, the volunteers of Bajrang Parishad work throughout the entire week to keep things under control. They will take the pilgrims who are never claimed to Kolkata, and with the help of other organizations, they will send them back to their villages or to retirement homes.
I often think about the moments I spent photographing them. How can people abandon their own parents? India is changing fast, I know, and family values seem to be vanishing. As the number of retirement homes continues to increase, I hope that we can remember who raised us and where we come from.