R&K editors choose their favorite food writing from the last five years.
Last night, The James Beard Foundation selected Roads & Kingdoms as their publication of the year. We simply could not be more honored and thrilled to be recognized by such a venerable organization.
And now that we've got that adulting out of the way, holy shit, we won! We really won. We are so grateful to the writers and readers who made this all possible, who told us they wanted to hear stories about slaughter and consumerism, neo-Sovietism and all-night diners, moonshine and war zones, and all the other combinations that leave us stuttering responses when people ask, "So, what type of stories do you publish?"
Here, we've collected our three Beard-nominated pieces from this year, as well as our favorite food writing from throughout the years. We hope you'll enjoy the pieces that made us say, "Yep, that's an R&K story." And now, if you'll excuse us, we're off to explore our best hangover options.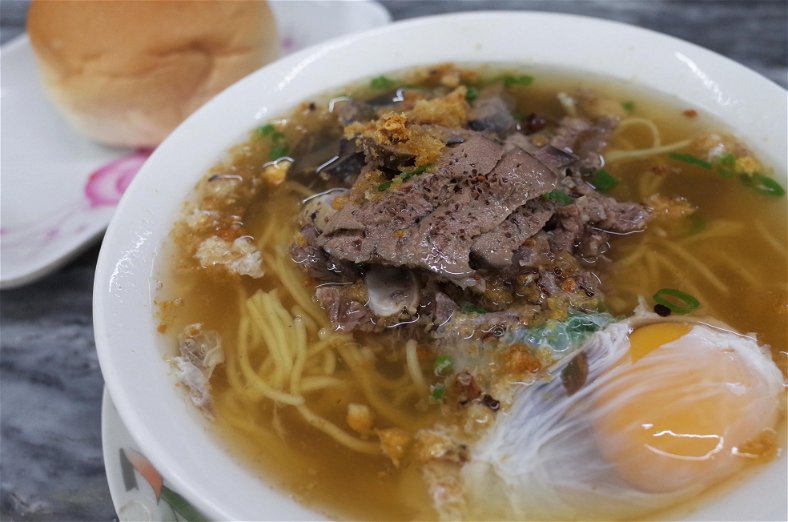 Here are our three Beard-nominated articles from this year's ceremony:
The Barnacle Queens of the Spanish Seaside
by Matt Goulding
R&K co-founder Matt Goulding's book Grape, Olive, Pig is filled with gustatory adventures from his travels through Spain, but The Barnacle Queens, adapted from the book, has always held a special place in our hearts. We came for the delights of indulgent Spanish seafood such as the percebe—"a single finger of ocean meat that drives Spaniards wild"—but found ourselves staying for the valiant Gonzalez sisters, who are smashing the patriarchy one catch at a time.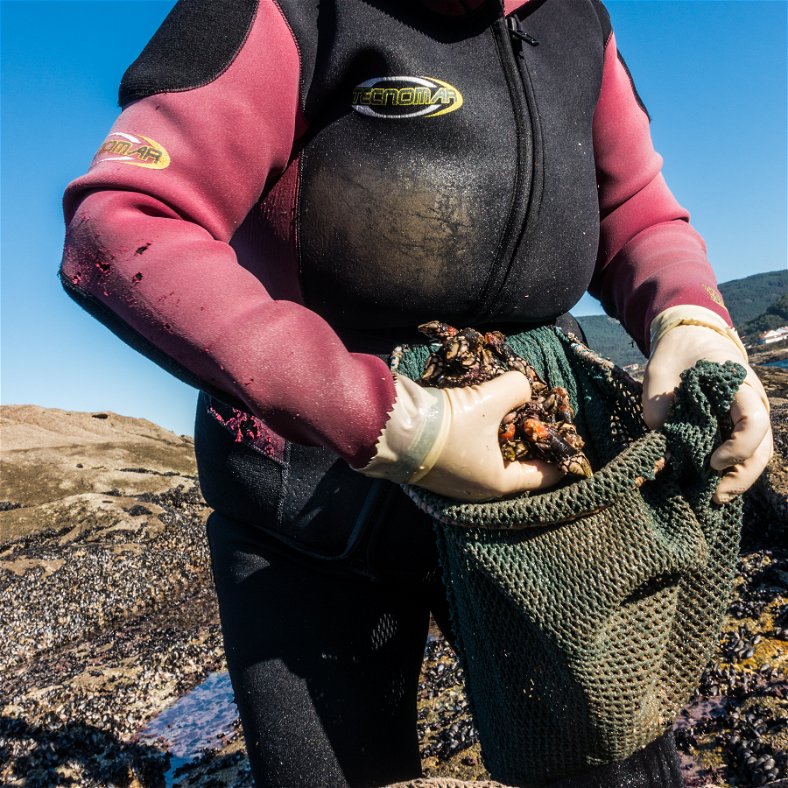 A Last Dinner in the Jungle
by Shane Mitchell
The Jungle, an infamous refugee camp on the outskirts of Calais, was closed last year amid a flurry of media coverage. Author Shane Mitchell's account of her time eating and cooking in the camp, however, told us something different from the news accounts of the time. While it is not "a place about which to wax nostalgic," her conversations with residents over tea and fried chicken make palpable the dislocation of so many during the current migrant crisis. It is an example of how stories told around the dinner table—even if the dinner table is little more than a crate in a tent—can ground us in a story the way few other situations can.
The Dog Thief Killings
by Calvin Godfrey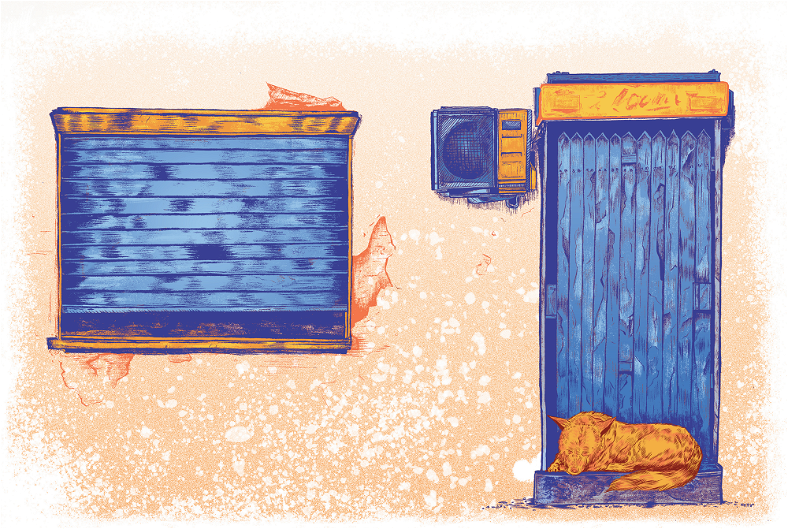 Writer Calvin Godfrey noticed a disturbing trend while working as an editor in Vietnam: people were being murdered across the country for stealing pet dogs and selling them to restaurants that served dog meat. And so his investigation began into the people who steal dogs, the people who murder them, and the often misunderstood, fraught battles over what we, as humans, can and should eat.
And the rest of the best:
Adjika: Sauce of Glory
by Oliver Bullough
Maybe I'm sentimental (this is one of the first long-form food features we published at Roads & Kingdoms, back in 2012) but Oliver Bullough's ode to the sun-dried chili sauce of the Caucasus Mountains remains one of my all-time favorite R&K pieces, precisely because it's hard to imagine it being published anywhere else. Bullough tells the complex history of two bitter rivals—Georgia and Abkhazia—through a seemingly innocuous table condiment, proving that there's no better way to understand the world than through the stomach. —R&K co-founder Matt Goulding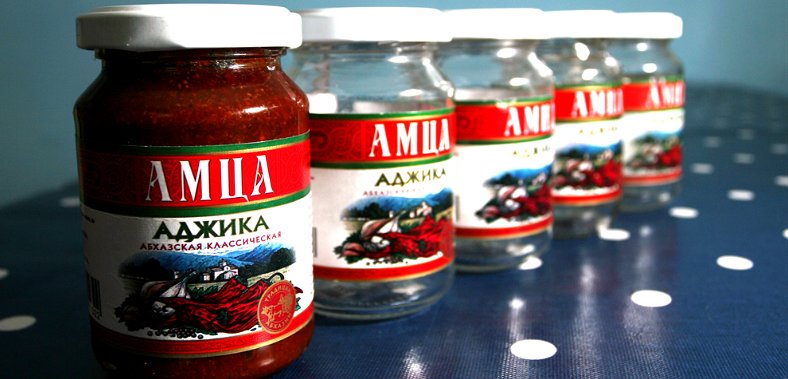 The KFC Sandwich That Ate Pakistan
by Saba Imtiaz
Who doesn't remember the first time they bit into a beloved childhood fast-food treat for the first time, creating a lifelong association between contentment and the steam wafting off of a paper-wrapped burger or golden fry? And who doesn't remember seeking solace in that food as an adult and thinking, Jesus Christ, who let me eat this garbage? Writer Saba Imtiaz, a frequent contributor to the site, undertook her own quest for a KFC sandwich that became not only part of her personal history, but part of the changing social fabric in Pakistan during her formative years. —Executive editor Cara Parks
Mogadishu, Somalia. Mission: Ice Cream
by Daniel Howden and Nastasya Tay
"A four-vehicle convoy, with twenty policemen, a truck-mounted anti-aircraft battery, and two foreign correspondents who are about to go… eat ice cream." What could be more R&K than this guide to ice cream in a war zone that nobody asked for? Written and photographed deftly by a moonlighting crew from The Economist, this glorified Google Map remains a favorite five years later. —R&K co-founder Nathan Thornburgh
Frozen Dinners
by Skye Moret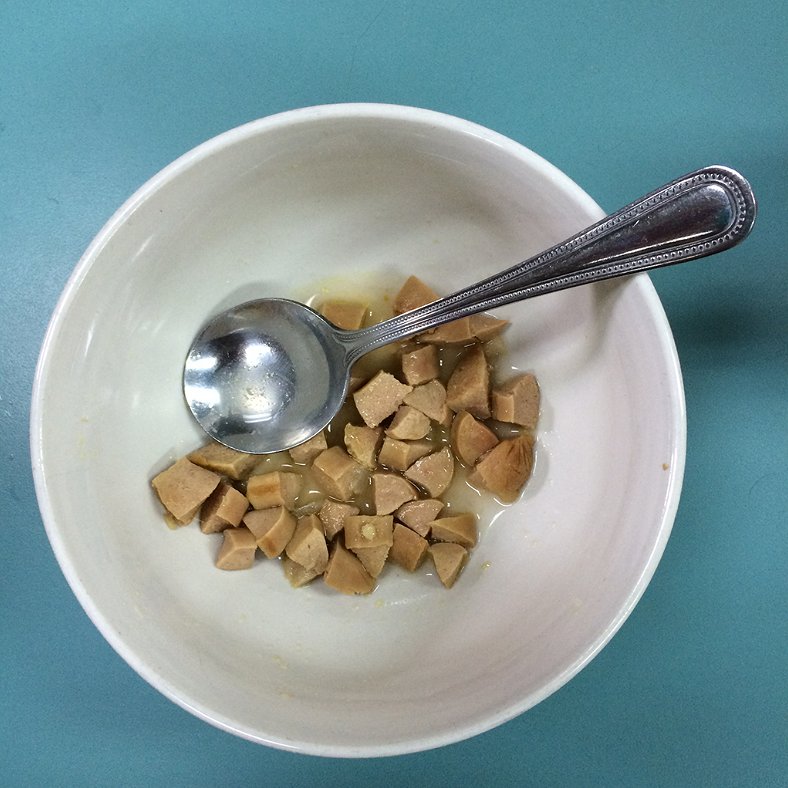 Many food stories and their gratuitous shot-from-above photographs of fiery laksas or glistening lobsters inspire envy or even travel plans. We have plenty of those, but Frozen Dinners is something a little different. Marine science technician Skye Moret's account of the logistics of feeding people over several months of isolation at Palmer Station, Antarctica is a celebration of the station chefs' culinary acrobatics with limited fresh ingredients, and their heroic attempts to avoid morale-damaging fare like the dreaded hot dog soup. It's also a humorous and revealing dispatch from one of the globe's least-traveled places. —Senior producer Alexa van Sickle
Why Should a Melon Cost as Much as Car?
by Bianca Bosker
In Japan, muskmelons wear tiny hats, can sell for thousands of dollars, and even command TV specials. Need I say more? This dive into the cult of expensive fruit by Bianca Bosker is both hilarious, fascinating, and perhaps completely absurd, but will certainly leave you craving some hand-massaged melons. —Director of photography Pauline Eiferman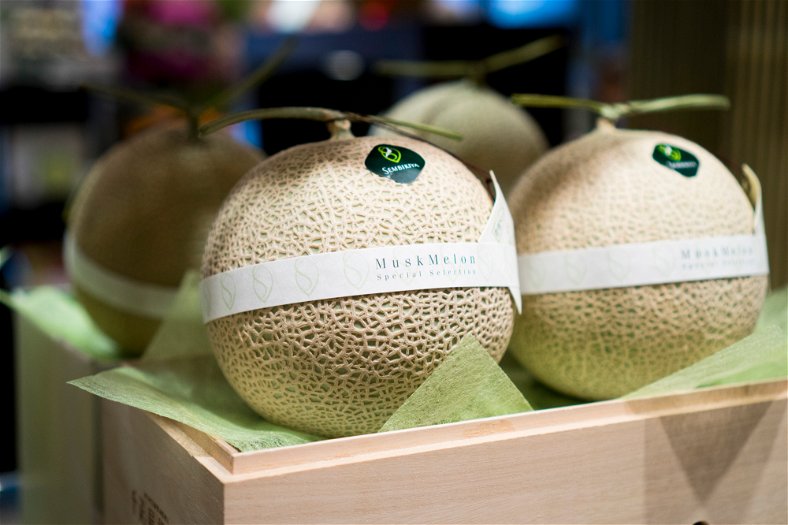 Sunday Morning at an Empty Fish Market
by Jonathan Lipfriend
India is where some of my favorite articles hail from because I know it: the smell, taste, feel of the air, the sound of it. I like the serendipitous aspect of writer Jonathan Lipfriend's encounter with the fish-wallahs, the way he is expected to join them for a meal. It's just the way it is there. When he writes, "The smell of ginger, garlic, and chili rises up to replace the fish," I'm right there with him. And it's exactly where I long to be. —Copy editor Laura Grahame
Can Mezcal Survive Being Popular?
by Alec Jacobson
This is just a really nice piece about what a newly booming industry does to traditional craftsmanship, and how it affects the people who create those products. The photos are really beautiful and show the human side to food production. —Producer Tyler Elmore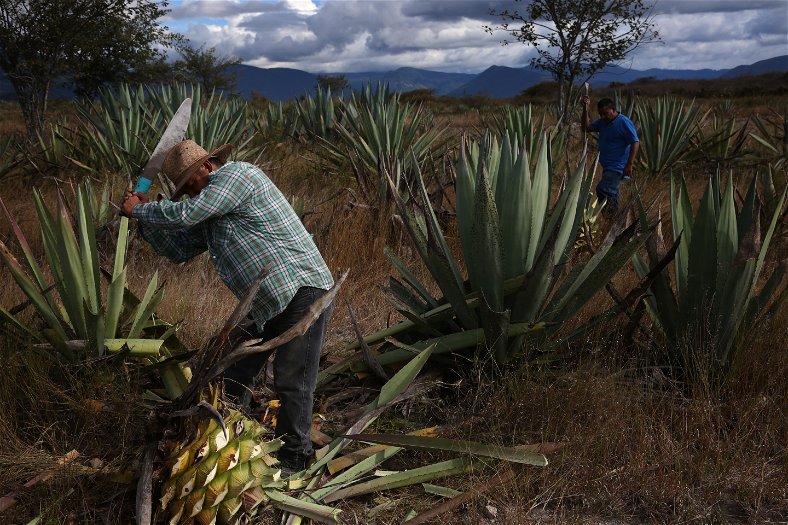 A Political Truce Over Fried Chicken Biscuits
by Caroline Eubanks
I love the R&K breakfast series because it takes a look at how people around the world start their day. This piece by Caroline Eubanks speaks to me deeply, because I, too, am from the South, and am part of a politically divided family. The best thing about the South is our food, and the second best thing is its—food's—power to get people to shut the hell up about politics and just appreciate the awesome ability of carbs and fried things to bring those divided together. —Associate travel editor Kaylee Hammonds
Want more of our favorites? Check out our best pieces of 2016, our Thanksgiving story-potluck, and our best of 2015.