A Forgotten And Underrated Hungarian Grape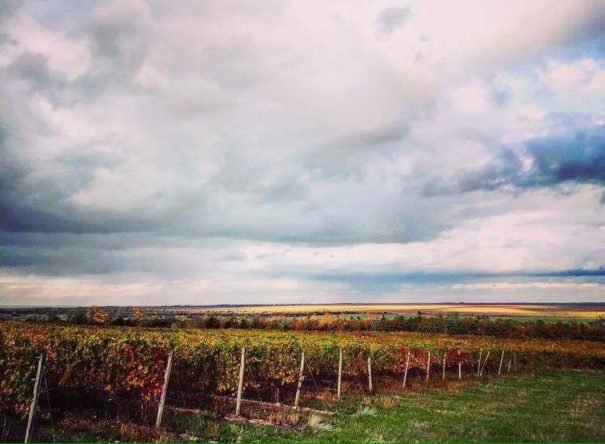 A Forgotten And Underrated Hungarian Grape
Wine in Sopron
There are kangaroos in Hungary. Three of them—Shiraz, Sydney, and the baby, Peanut—reside behind a quaint farmhouse on the grounds of Pfneiszl's vineyards in the equally picturesque city of Sopron. When taking a break from my late-afternoon tasting, and the artfully composed platters of bread, olives, and charcuterie that accompany the arc of glasses to visit the airy loo, through the window I catch a glimpse of these graceful marsupials cavorting in the backyard. I appreciate these playful yet elegant, organically made wines even more.
"They are easy-going animals," Birgit Pfneisl tells me. The globe-trotting winemaker has worked harvests in Chile, Argentina, California, Italy, New Zealand, and Australia, and while living in the latter, she became fascinated by kangaroos, a bright spot in a place that she admits "wasn't my best experience. My mind was already home." How happy she was upon returning to Hungary, then, to read that her beloved kangaroos could also be found in Europe.
Sipping my way through Pfneiszl's wines, from a perfect random-Tuesday-night-in-July rosé to the bold "Don't Look Back in Anger" 2013 Kékfrankos—one of Hungary's indigenous prized grapes—to the fittingly named "Kangaroo Jump" 2015 Cabernet Sauvignon to the exquisite red blend Távoli Világ, I listen to Birgit's story of the progressive winery she runs with her sister Katrin, who oversees the company's marketing and sales efforts. Like many a Hungarian tale, it is laced with history and politics.
Bilingual Sopron, located in the western part of Hungary, near Lake Fertő and minutes from Austria, has a beautiful, cobblestoned city center with street signs flaunting both Hungarian and German. First settled by Celts and Romans, it is the unlikely locale that helped along the demise of the Iron Curtain. In August 1989, the "Pan-European Picnic" symbolizing solidarity between the Austrians and Hungarians unfolded on the outskirts of Sopron, with the border opened for just three hours so residents could temporarily come and go freely. Yet when East Germans heard of this sliver of opportunity, those already camping out in Hungary came in droves to seek their coveted Western freedom. Three months later, the Berlin Wall fell.
Sopron is also one of Hungary's (underrated) wine regions, and until the advent of Communism, when Birgit and Katrin's grandparents fled to Austria, the family owned vineyards there. With the success of the Pfneisl (the z gets dropped outside of Hungary) estate run by the sisters' father and his brothers in Austria, the Sopron grapes were forgotten—that is until 1993, when the family reclaimed their property. As a remarkable gift, it was granted to Katrin and Birgit, who showed off her first vintage in 2004.
"The land was always in our blood. Our playground was the vineyard and we were expected to help our parents," says Birgit. "But as young teenagers, we didn't like it so much. We'd rather go to the swimming pool. Later, I realized wine making was pretty cool."