The R&K stories we loved the most this year.
Boy, did this year suck. But it's nearly over, and that's worth celebrating! As we crack open a bottle of bubbly to toast the demise of 2016, we're remembering that even in the garbage-iest of times, there are still some good stories to be told. Here, we've collected our favorite articles of 2016, from a personal tale of religious pilgrimage to a remembrance of a great artist we lost this year. These are the words that kept us going this year, and we hope they provide some small comfort for you as well. See you next year!
Chosen by Senior Producer Alexa van Sickle:
Farewell, Champions of Havana
By Brin-Jonathan Butler
I first went to Cuba in March 2003, in the first weeks after the Iraq invasion. This was deep in the freedom-fries Bush years, when the thaw we've seen over the last two years between the U.S. and Cuba—culminating in President Obama's visit to the island in March—was unthinkable. Writer Brin-Jonathan Butler returned to Cuba, where he lived and boxed for almost a decade, during Obama's tour. His rich longread is partly a meditation on how the U.S. and Cuba's bizarre relationship and rival systems ravaged the twin jewels of Cuba's sports system—baseball and boxing—through politics and defections. But it's also an intimate profile of Havana at an unprecedented moment as it suffers a collective, tentatively jubilant hangover after the President's tour and a Rolling Stones gig, poised on the brink of… nobody quite knows what. When Obama and his heavily-armed motorcade left for the airport, he writes, it was hard to say just what was left behind. After November's election, it's even harder to say what will come next.
The Only Train From Baghdad
By Ahmed Twaij and Hawre Khalid
Built by the British in 1954, Baghdad Central train station was once the pride of Iraq's state railway system. The trains operating from this opulent hub once ferried people to Damascus, Istanbul, and even Berlin. But now, there is only one daily train: the 5 p.m. to Basra. Ahmed Twaij and Hawre Khalid's photo essay captures the fading glory of the station's grand but threadbare spaces, but the real star is undoubtedly conductor Ali Al-Karkh, for whom inspecting and driving the trains is not a job, but a vocation. Based at the station for 37 years, he is the railway's fiercest guardian and proudest historian. His uniform is always steam-pressed. His pride in his work and the railway system—down to the light switches in the carriages—is undimmed, visible even as he is stands, almost defiantly, in the remnants of a looted train carriage.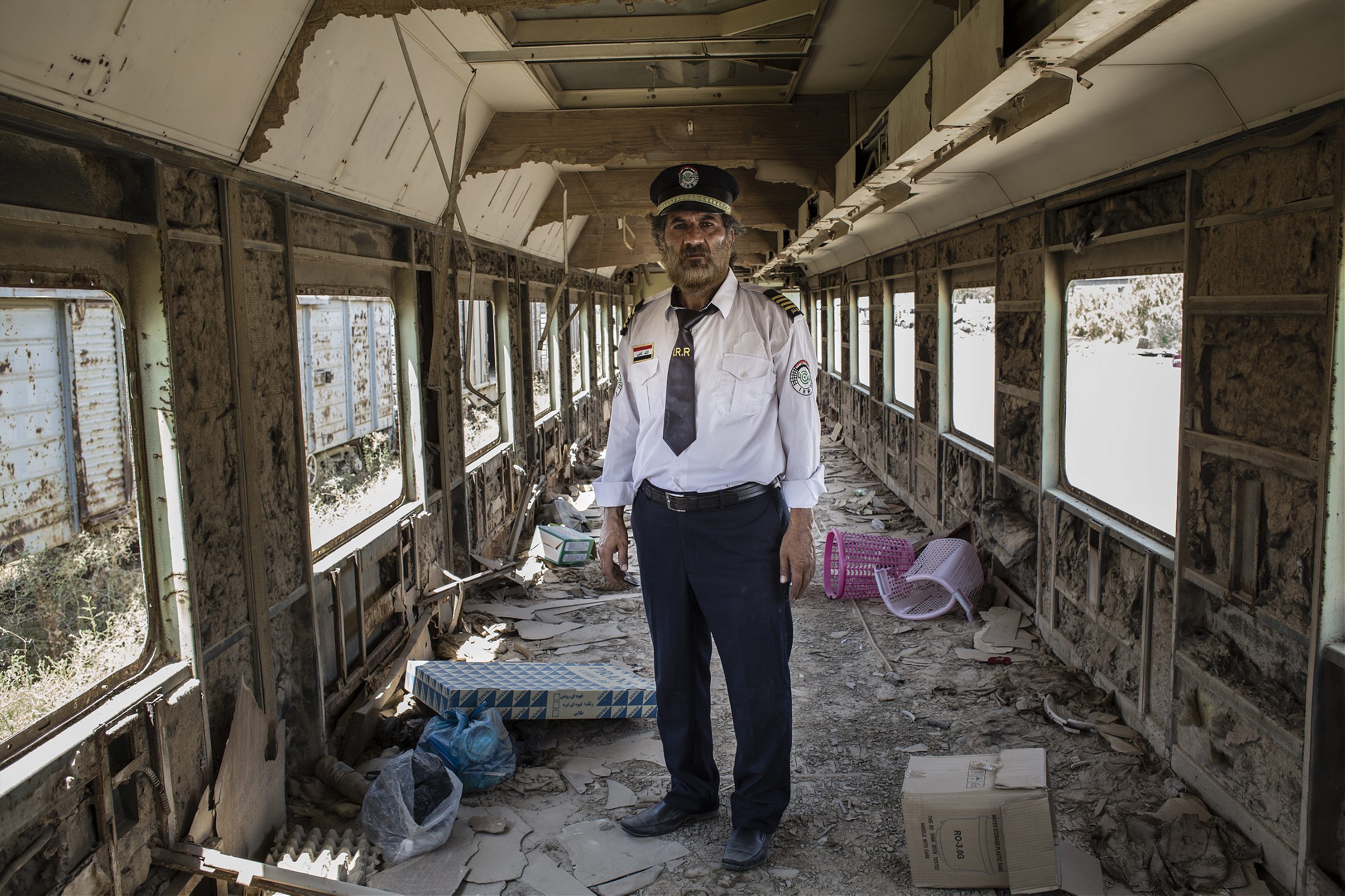 Chosen by Executive Editor Cara Parks:
Signs of Life
By Didier Bizet
More than ten years ago, while taking a class on (NERD ALERT) Central Asian security studies, I was shocked by images of the Aral Sea, once one of the world's largest lakes, shrinking into oblivion due to resource mismanagement. Then I took my eye off that ball for a decade and turns out, it came back! (Half of it, at least.) Now, there's even a resurgent fishing industry. People are capable of creating vast and intractable problems, but occasionally, they fix them as well. Plus, sometimes you just want to look at happy people with fish. Enjoy!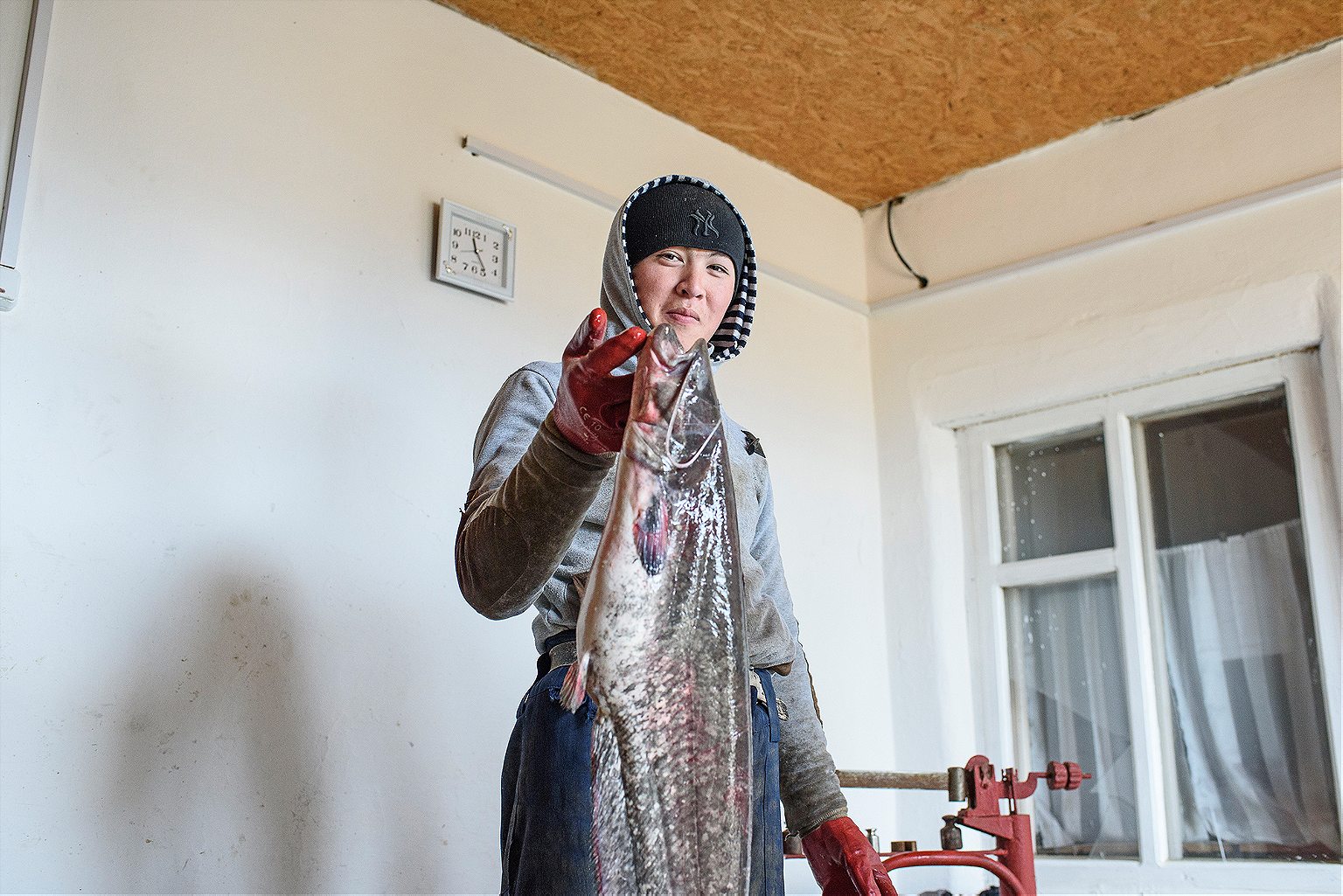 How to Get From Iraq to Sweden in 17 Days
By Stefano Carini
Author Stefano Carini spent months getting to know one family swept up in the refugee crisis. Palestinian nationals born in Syria, they traveled across the globe seeking security for their loved ones. This profile follows a father and son's harrowing journey across continents but also examines their hopes for the future, their memories of happier days, their sorrows and their joys. As Sameer, the father, asks Carini, "I hear this word many times these days: refugee. But what is it? What does it really mean? Isn't it just human?"
Chosen by Director of Photography Pauline Eiferman:
Waste Not, Want Not
By Ellen Freeman
Often translated as 'waste not, want not,' mottainai is a phrase used by Japanese moms to get kids to scrape every grain of rice from their bowl. It's also the phrase that pushed Sayomi Sakamoto to open a tiny restaurant that serves wild mountain vegetables in an abandoned elementary school in Takachiho, Japan. If you're looking to unwind from the catastrophe of 2016, this piece will transport you to a place of beauty and simplicity.
Mecca's Other Pilgrimage
By Asif Khan
At Roads & Kingdoms, we take a lot of pride in publishing deeply personal stories that shine a light on some corner of the world. This story about "Mecca's Other Pilgrimage" is one of my favorite examples. With humor and heart, Asif Khan recounts his moving experience of traveling to Saudi Arabia to perform Umrah, the lesser version of the Hajj pilgrimage for Muslims. From the agony of the immigration line at Jeddah airport to the cool, white marble floor of the Holy Mosque, Khan transports us to a literal and figurative place that many of us will never experience.
Pilgrims performing Tawaf in the early morning hours. Video: Asif Khan
Chosen by Development Associate Eric Greene:
The Turkish Rug Market That's Not About Carpets
By Lorena Rios
Two of my favorite things about R&K are the weirdness we're able to publish as journalism and the excitement at the weekly pitch meetings when a crazy idea comes in. This story about the hair transplanting industry for balding men in Turkey is perfectly ridiculous. The surgical craft of grafting hair implants really makes you think about the price of vanity in relation to the current geopolitical issues in this part of the world.
The Forgotten Trains of India
By Ritayan Mukherjee
This photo essay documents the slow journey of an archaic passenger train in West Bengal. Collectively, Mukherjee's images offer an experience of what it's like to be on an overcrowded railcar as it chugs along at walking speed for 10-plus hours. Anyone who has ridden a train in India will relate to these photos, and anyone who hasn't will be drawn to them. Basically, they're just stunning images of something that's beautifully ordinary.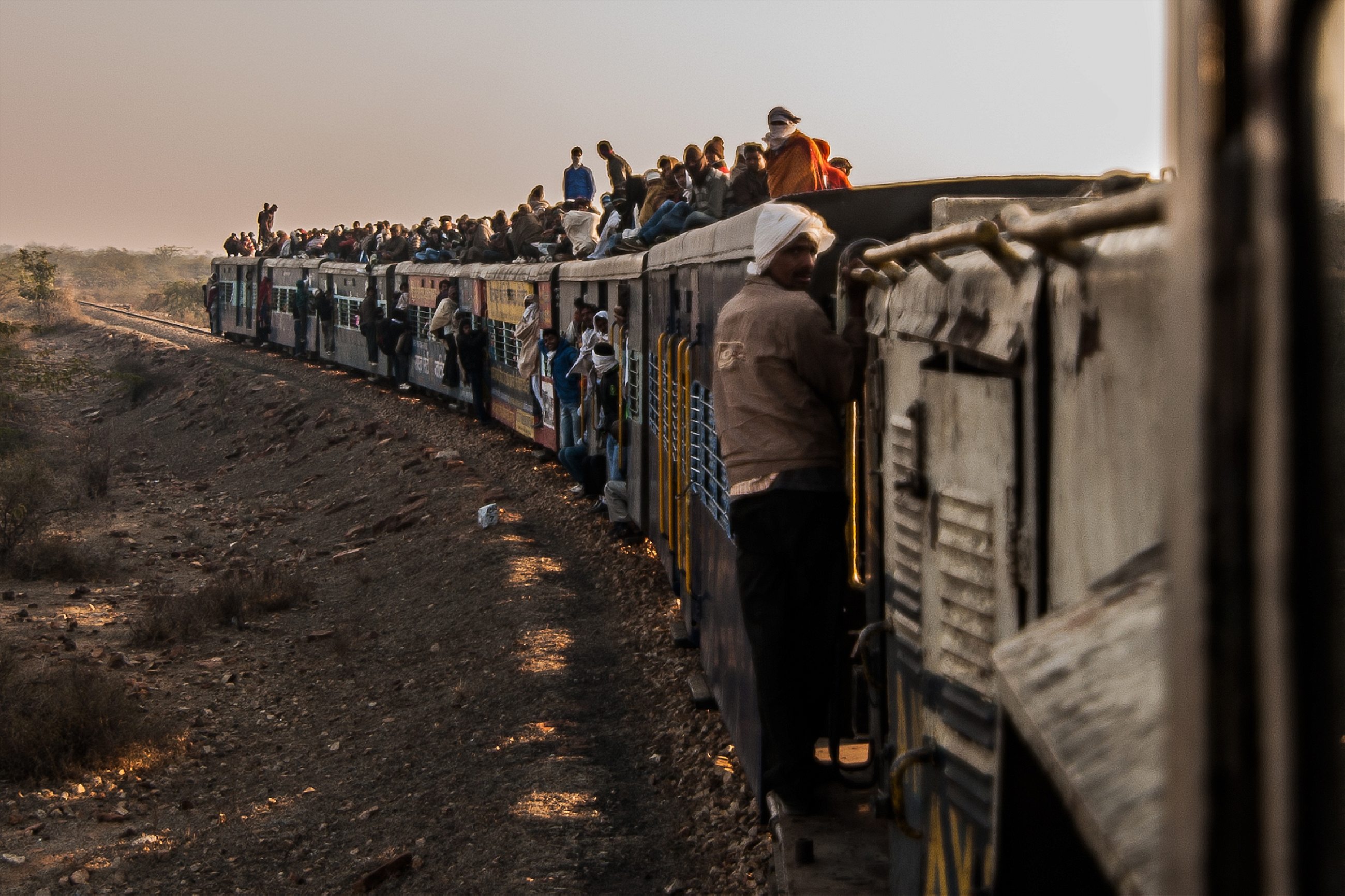 Chosen by Assistant Editor Yepoka Yeebo:
A Pre-Dawn Daal Fry in Karachi
By Annie Ali Khan
Annie Ali Khan returns to her hometown in search of Karachi's best daal fry, in a neighborhood that used to be a war zone. She finds: flaky parathas, chai stirred with molasses, spicy ground beef with tomatoes and onions, and daal served with a raft of caramelized onions and a slick of whipped butter. She eats alongside rickshaw drivers and factory workers, and feels at home again.
Portraits of Resistance
By Thom Pierce
The people powering the gold industry work in dangerous conditions for decades, then often fall ill. Thom Pierce drove 3,100 miles around South Africa and Lesotho, taking portraits of miners and widows named in a class action lawsuit against mining companies. His project helped give a voice to men who are invaluable to the global economy but often overlooked.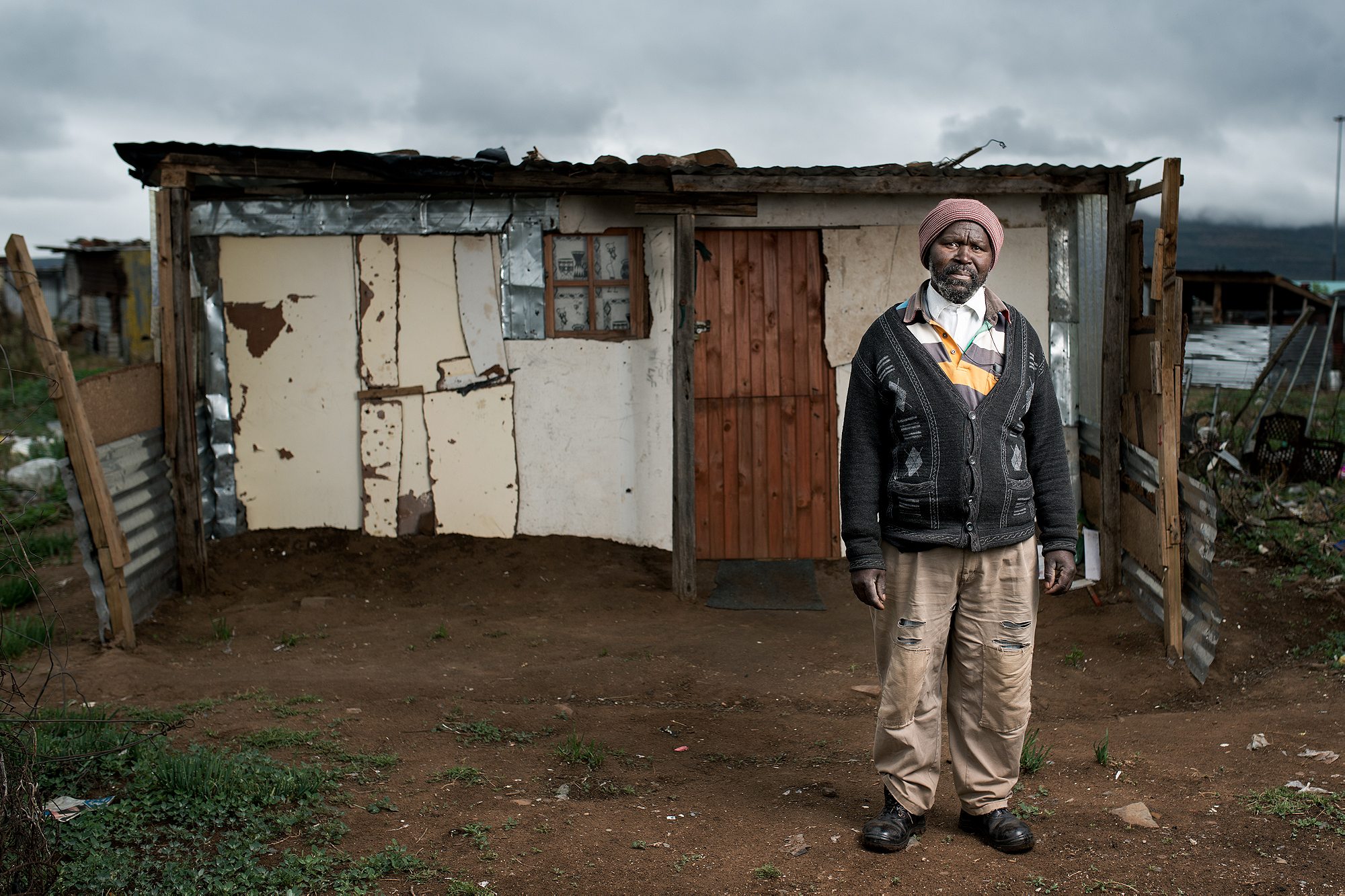 Chosen by Assistant Editor Kaylee Hammonds:
Brik A L'Oeuf: The Tunisian Dumpling
By Sarah Souli
I've never met a dumpling I didn't like. I grew up in the South on biscuit-like chicken and dumplings, graduated to khinkali and xiao long bao, and now, after reading this story, I'm going to have to try my hand at brik a l'oeuf. Not only does the dish sound delicious (face it, in 2016, we need all of the comfort food), but the deft writing by Sarah Souli brings the textures, flavors and colors of brik alive without the histrionic tenor characteristic of so much writing about food these days. And she thoughtfully included a recipe–a pleasant project for the new year.
After Silver Comes Salt
By Giles Clarke
This photoessay about salt flats in Bolivia combines beautifully stark imagery with an enjoyable read. The amount of salt (10 billion tons) estimated to be contained in Uyuni was a shock to read about, and in a world of shortages, in a year of rising temperatures, failing democracies, and warming oceans, it was nice to reflect on a place where there is bounty. The hope that the lithium industry—if managed carefully—could potentially improve lives in this corner of the world? Well, that's nice to think about, too.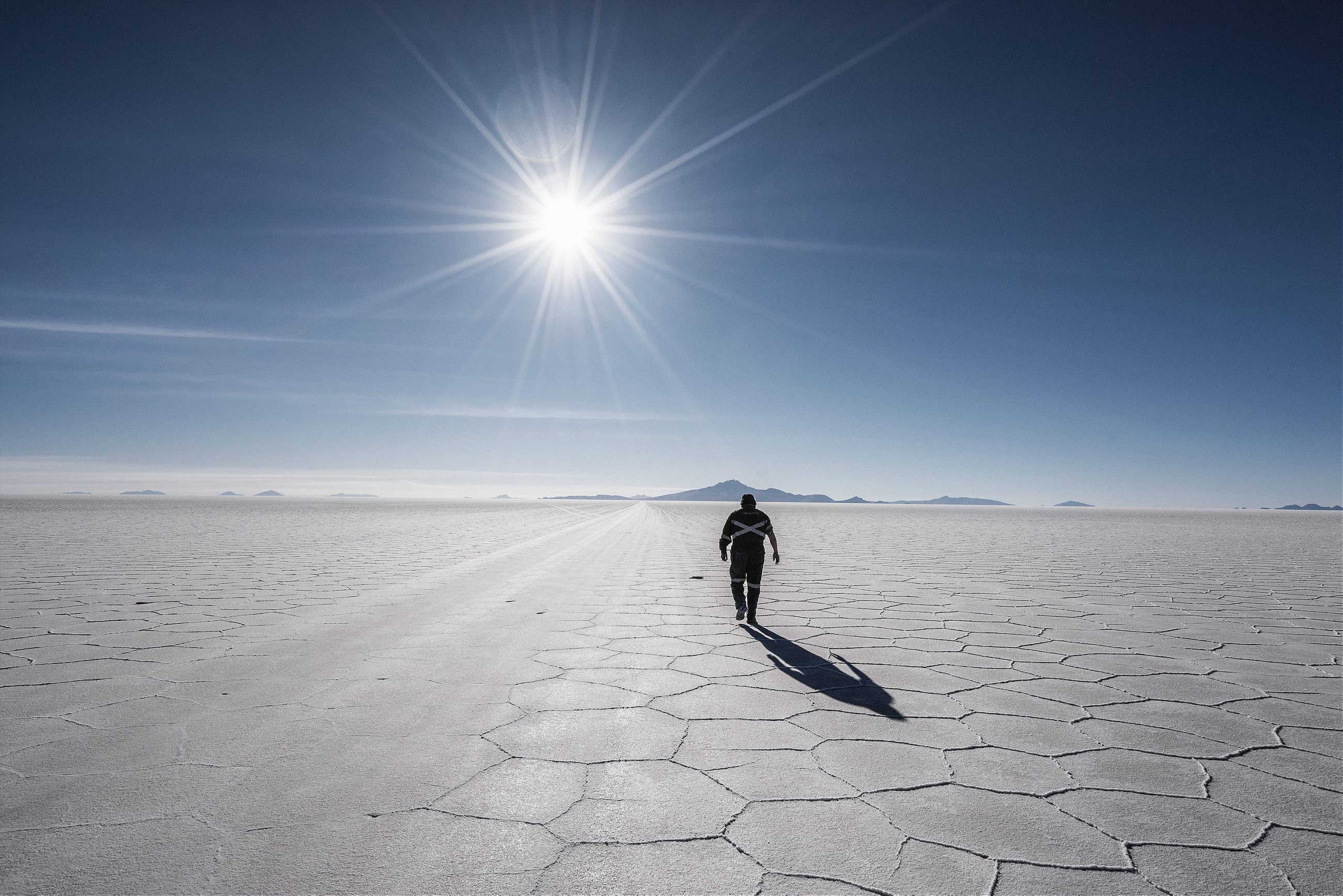 Chosen by R&K cofounder Matt Goulding:
The Dog Thief Killings
By Calvin Godfrey
Our Dispatched series, overseen by partner Anthony Bourdain, is where we focus some of our deepest reporting and most compelling storytelling. This piece by Ho Chi Minh-based Calvin Godfrey is one of the hardest stories we've published, a stirring tale about a group of vigilantes in central Vietnam who are fighting back amidst a rash of dog kidnappings at the heart of the country's maligned dog-meat culture. In the end, there are no easy answers, no winners or losers, just a lot of troubling questions unlocked by Godfrey's gripping narrative and first-rate reporting. As Bourdain says, "a difficult but necessary story."
A Falafel House Divided
By Mohamad Yaghi and Jack Crosbie
When we started R&K nearly five years ago, this was the exact type of story we had in mind: personal drama, civil war, a snapshot of a complicated city, all wrapped in a warm pita with crispy falafel and swirls of tahini. In this case, falafel is the filter through which writer Mohamad Yaghi and photographer Jack Crosbie deliver the story of a family feud in Beirut that has left two brothers working in adjacent restaurants with the same menu, divided by a wall and a decade worth of grievances. So much of what we like to publish is about food's ability to bring people together, but in this case, it's the wedge between two siblings trying to honor the memory of their father, the original falafel master.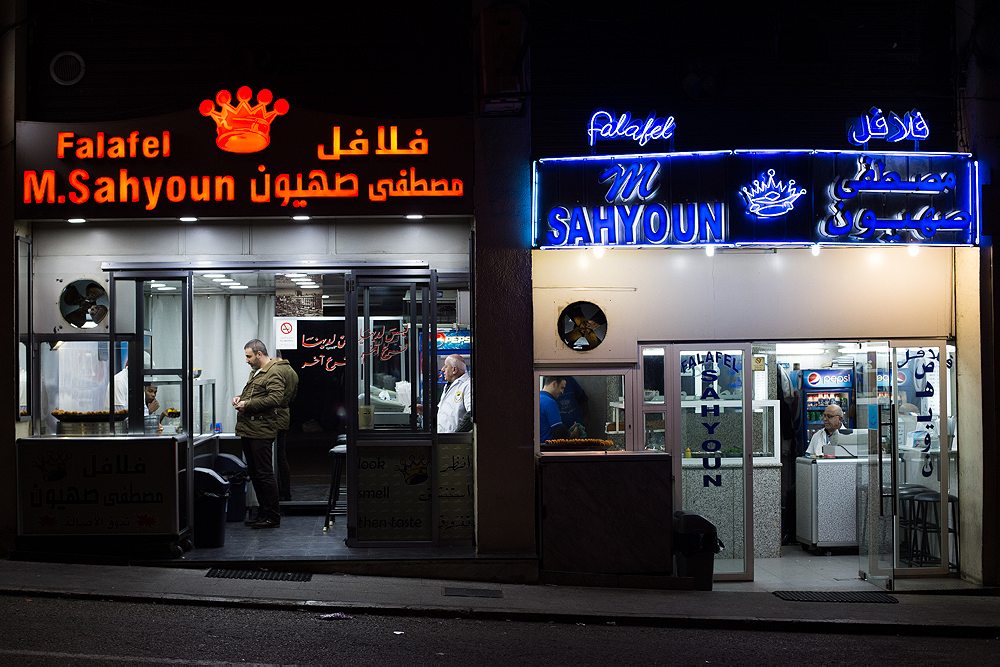 Chosen by R&K cofounder Nathan Thornburgh:
This is the Best Story You'll Read All Day Trust Us
By Russ Rowlands
A downtown bar at daytime, an overdressed old man with a deep voice, and a couple of banker bros who just blew $700 on a bottle of red. That's the stage set for bartender Russ Rowlands' Five O'Clock Somewhere dispatch, our most-read ever in the series. Our daily drinking stories are always about more than the pour, but the twist at the end is what makes this little Toronto love song sing. You'll be glad you read it. Trust us.
The Barnacle Queens of the Spanish Seaside
By Matt Goulding
Executive Editor Cara Parks and I had the unenviable task of choosing which chapter we should excerpt from Matt Goulding's new book Grape, Olive, Pig. Choosing one chapter means tabling the other six, and they are all so well considered and beautifully executed. But the chapter from Galicia has always stood out. I have Gallegos in my family and had watched closely as Matt searched for a singular story that would do justice to the roughhewn coastal region in Spain's northwest. What he came back with in the end was remarkable. It's not just the story of harvesting the famously expensive percebe—"a single finger of ocean meat that drives Spaniards wild"—but also a deeply empathetic look at how four sisters won their place in a male-dominated culture. In a story with so many epic characters—razor-sharp rocks and riptides and poachers and police—the Gonzalez sisters emerge as the true heroes.