Photographing the makeshift constructions of the Calais refugees.
It's been a month since a housing project of converted shipping containers opened in the center of the "Jungle." Designed to bring order to the infamous refugee camp located outside of Calais in Northern France, the shelter counts 1,500 bunkbeds within 125 heated containers—yet so far only 1,000 people have moved in.
"My tent is comfortable enough," an Iranian refugee told the French newspaper Liberation the day the new accommodations opened. Between 4,000 and 7,000 people are estimated to live like him, in makeshift shelters and with no running water, in the hope of one day crossing the Channel to reach Britain where work is easier to find. But like him, many are wary of the new accommodations designed by the French government.
"Personally, I wouldn't go because they are requiring fingerprints and they are forcing us to stay in France to apply for asylum which we are not happy to do," an Iraqi refugee told the BBC. Though the government denies it will store biometric information, access to the new shipping containers does rely on hand recognition devices. The camp is also equipped with surveillance cameras and surrounded by a fence.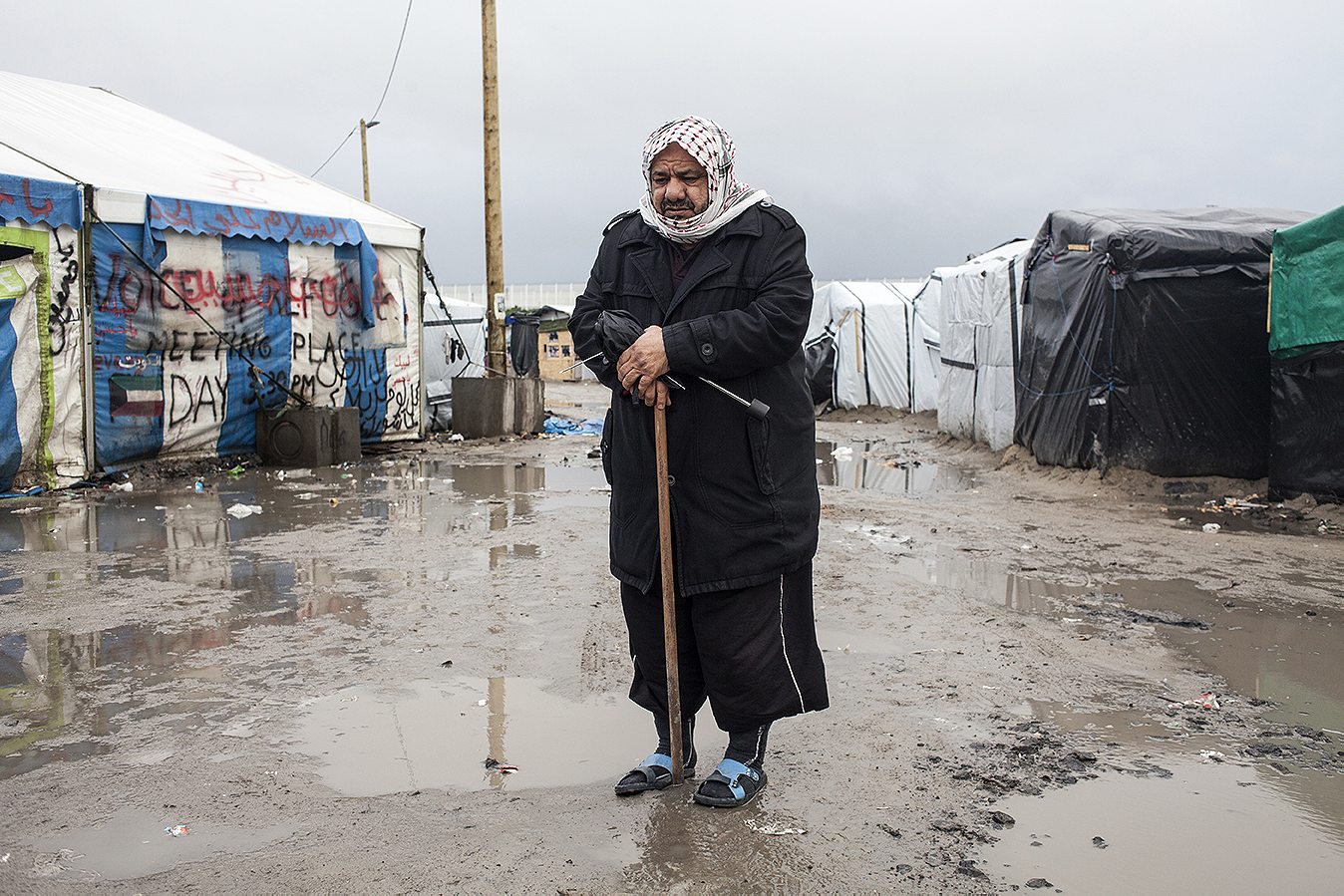 But perhaps the most condemnable aspect of the project is its architecture. Each container is designed to house 12 people. They have electricity but no access to water, no common areas to cook or socialize in, and are arranged in the worst possible alignment in terms of both sunlight and wind. In an op-ed in Liberation, the architect Cyrille Hanappe decried the shelter's jail-like design and insisted on the benefits of a self-construction approach, which considers the needs of residents.
As bulldozers continue to raze the "Jungle" piece by piece, these photographs by Eugenio Grosso capture its makeshift constructions before they disappear, and reflect both the ingenuity of survival and the squalor of a place that has come to symbolize the unwieldy, unworkable government response to the refugee crisis.