A homegrown Iraqi photo agency is telling stories no one else can.

When he arrived, Ahmed was still covered in dust. He was just back from the military base in Daquq, a few miles away from the ISIS-controlled territories of Iraq. His boss, Stefano Carini, had insisted they meet before the Eid al-Adha holiday; he was impatient to see Ahmed's work.
They met in a café in Sulaymaniyah, a Kurdish city of 1.5 million people, on a late afternoon last week. Ahmed (not his real name) is a 25-year old music student and a photographer. He had just witnessed the heaviest fighting in his base since the beginning of the war, but he seemed very calm. Collected.
He handed his memory cards to Carini and sipped coffee as the two of them looked over his pictures. Carini was amazed. He was struck by one shot in particular—the closest one he had ever seen from the frontline. In the image, a few peshmergas are ducking for cover behind sand bags while being shot at by ISIS. A fighter has just launched a rocket grenade. You can still see the smoke left in its wake [image below].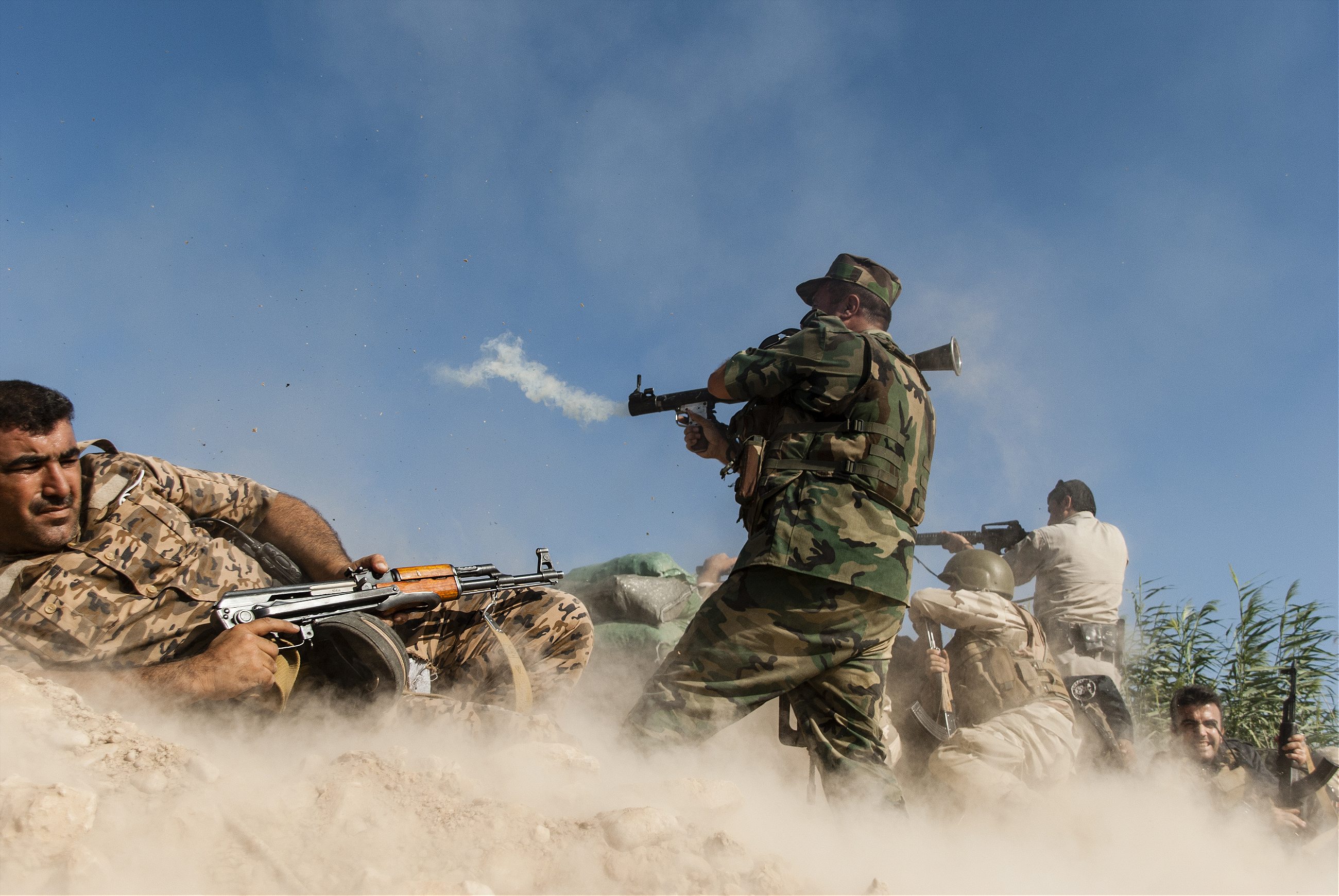 Ahmed uses a small camera to shoot so he can easily dive in the rapid changes of scenario at the frontline. In this instance, he was being shot at in the middle of the night. And though Carini meets with photojournalists like Ahmed every day, he was still overwhelmed.
Carini is the editor-in-chief of Metrography, the first and only independent photo agency in Iraq. Founded in 2009, the organization covers all 18 of Iraq's governorates from Al-Basra to Zakho. But its philosophy lies within its recruits: They're local, young, and have a deep-rooted knowledge of the country. Its members speak Arabic, Kurdish, Assyrian, Turkmen, and dozens of local dialects.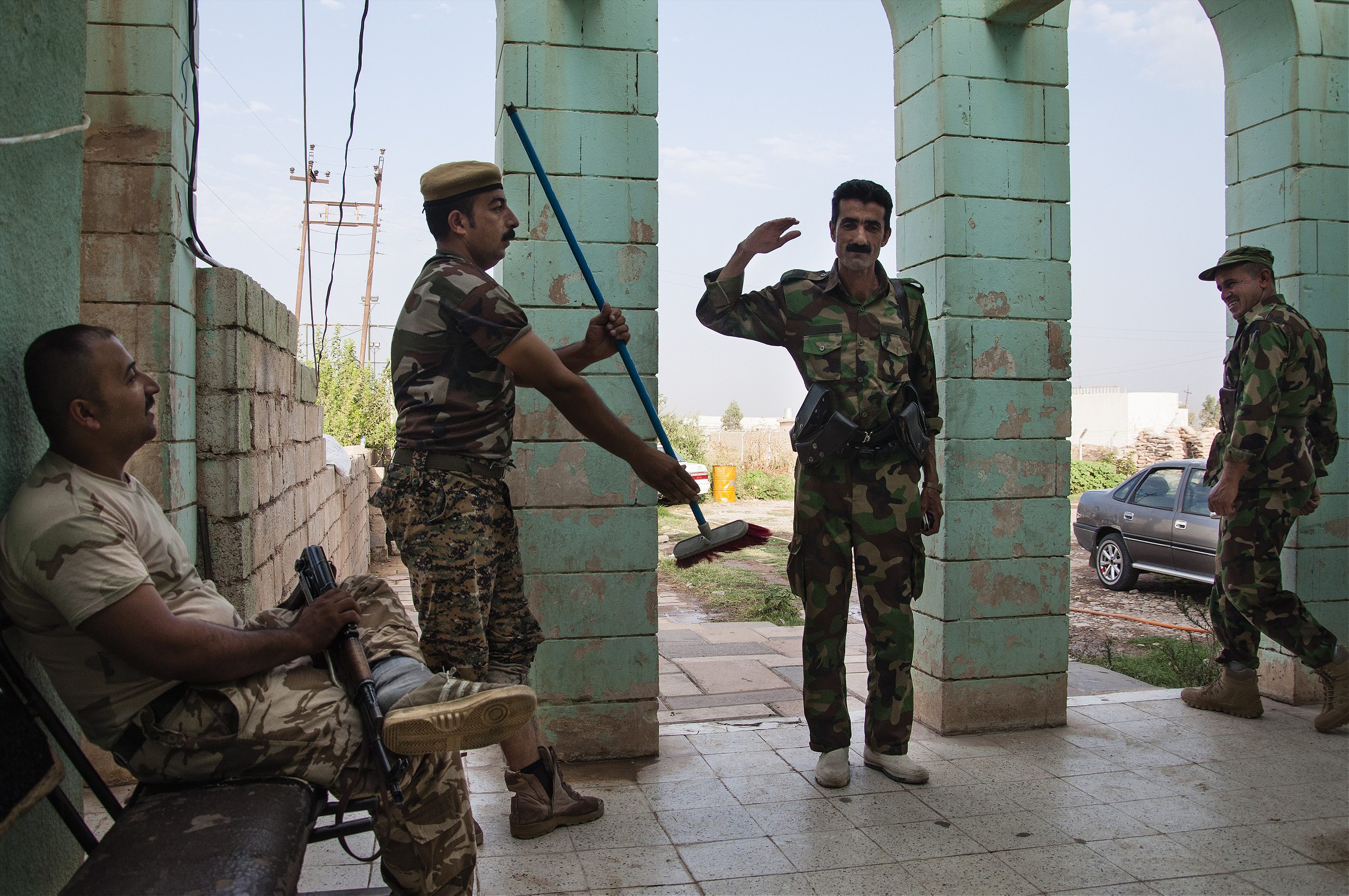 Metrography started with the idea that talented Iraqi photojournalists working in their own country needed support, both moral and professional. "It was at a time when the U.S. troops were still in Iraq but the interest had dwindled significantly," explains Sebastian Meyer, an American photographer who co-founded the agency. "We realized the only way that we were going to make an impact and get it to work was to go really in-depth and take advantage of the access that being a local photographer can give you."
Even before the agency was officially registered, its photographers were hard at work. Juggling between other jobs, studies, or stringer assignments, they shot daily life, stories that they, as Iraqis, found interesting. "They would go to the markets and find the traditional metal smith or the guy who still makes flutes," Meyer says. It was local journalism.
But Iraqi newspapers and magazines tend to undervalue photography, paying between $5 and $20 a picture. (That's not to mention rampant copyright infringement and plagiarism). The photographers couldn't survive on this type of work. That's where the educational vocation of Metrography comes in. There are no photojournalism schools in Iraq, so the idea was to train local photographers at the agency so they could work for international publications that pay a decent rate. The workshops tackled topics like captioning, copyright, Photoshop, as well as visual storytelling and even English. By 2011, Metrography photographers had bylines in the Washington Post, NPR, Playboy and Monocle.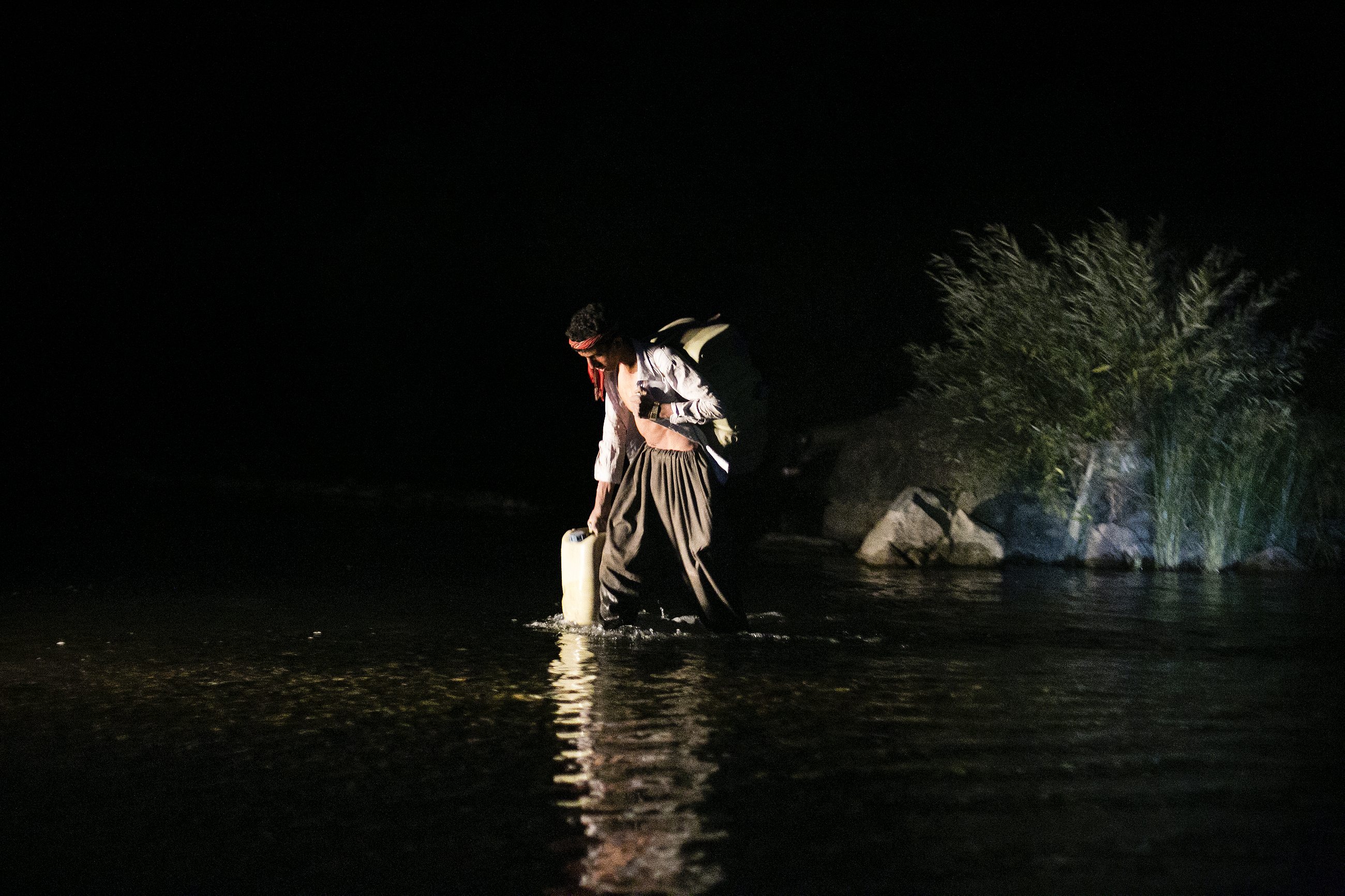 There wasn't a specific mandate not to cover negative stories, simply one that admitted that there were other interesting things going on in the country. Photographers investigated human rights abuses, poverty, and corruption, as well as fashion, arts, and culture. One Metrography member, for example, pitched a story about a minority sect in Iraq that almost no one outside knew about—the Yazidi. He completed a longterm project years before ISIS pushed them into the spotlight. "That's one of the things we try to do: investigate those stories and wait for the right moment to publish them," Carini says.
At the time, the agency operated in a beautiful space in Sulaymaniyah that, in a city known for its unrestrained hospitality, felt more like a home than an office. The living room was a comfortable meeting center where in the late afternoons, photographers (by then there were 60) and friends would hang out and drink tea, occasionally discussing photography or showing their portfolios. Those who needed some tranquility could use the back rooms. And there was the fantastic library, where younger members would come to look at James Nachtwey books or flick through old World Press Photo archives.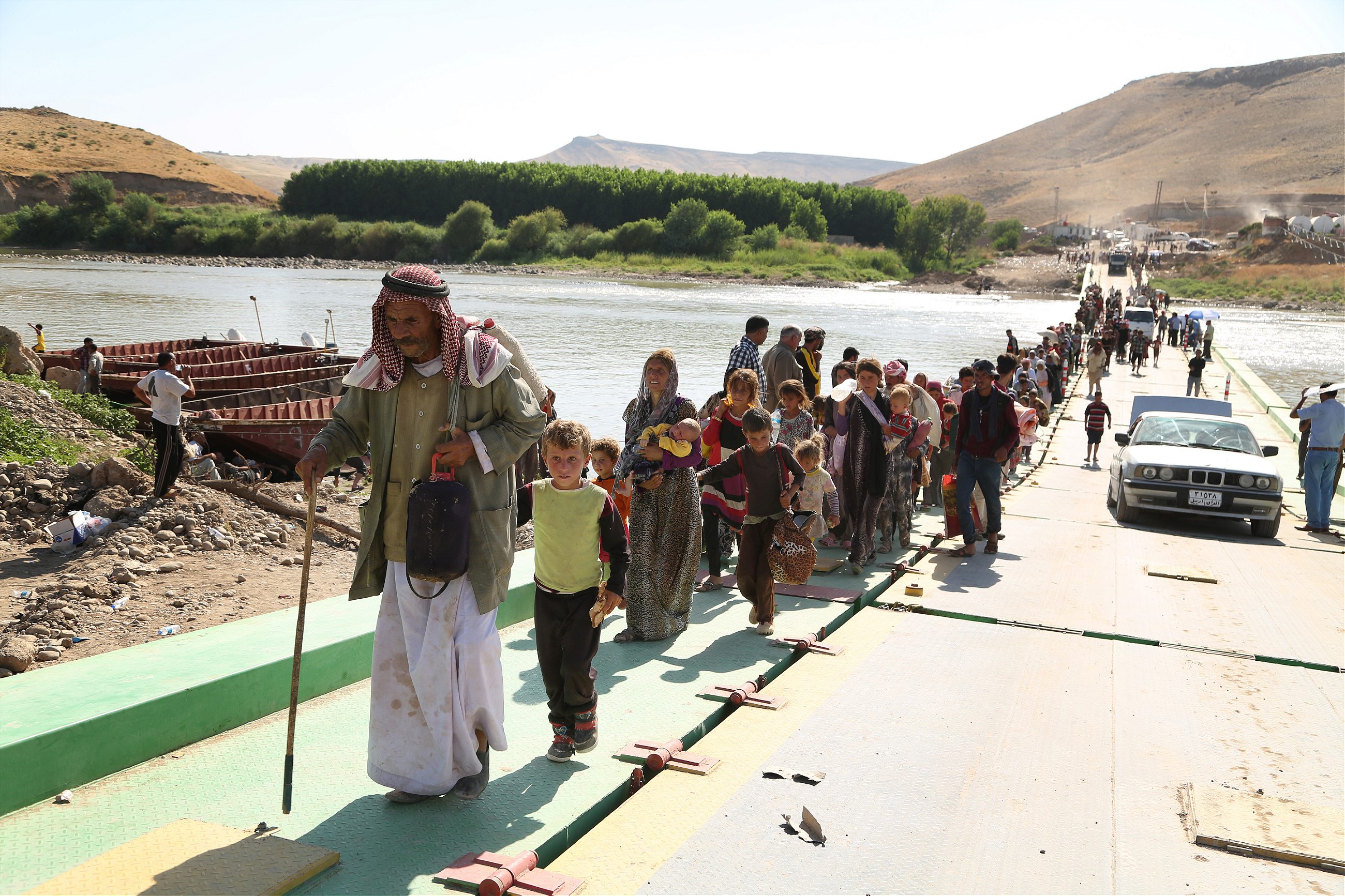 Though it was certainly the first time something like that was being done in Iraq, elsewhere around the world, local photojournalists had embarked on similar missions, setting up photo agencies like Drik in Bangladesh or Afghan Eyes in Afghanistan. And it was this philosophy that appealed to Carini, who joined the Metrography "family" in May this year. Hired as a photo editor, he would also coach photographers through the production of stories and teach them the business side of the industry.
"For me it's crucial to understand how local photographers see the world that they live in and use their proximity to the events, to the culture, to the territory, to their roots," says Carini, who previously worked at the Amsterdam-based photo agency Noor. "It's just a fresher look on things."
On June 10, 2014, ISIS seized the city of Mosul, a four-hour drive from Sulaymaniyah. Metrography's photographers had to respond to a surge in demand and in increasingly dangerous situations. Those in Iraqi Kurdistan, who had struggled financially until recently, found themselves overwhelmed as the rest of the world started asking questions like "What are the peshmergha?" and "Who are the Kurds?" They went off to various parts of the country and met with Carini individually in between assignments. But that time Carini was working with a smaller group of photographers to ensure the most in-depth and highest quality of coverage.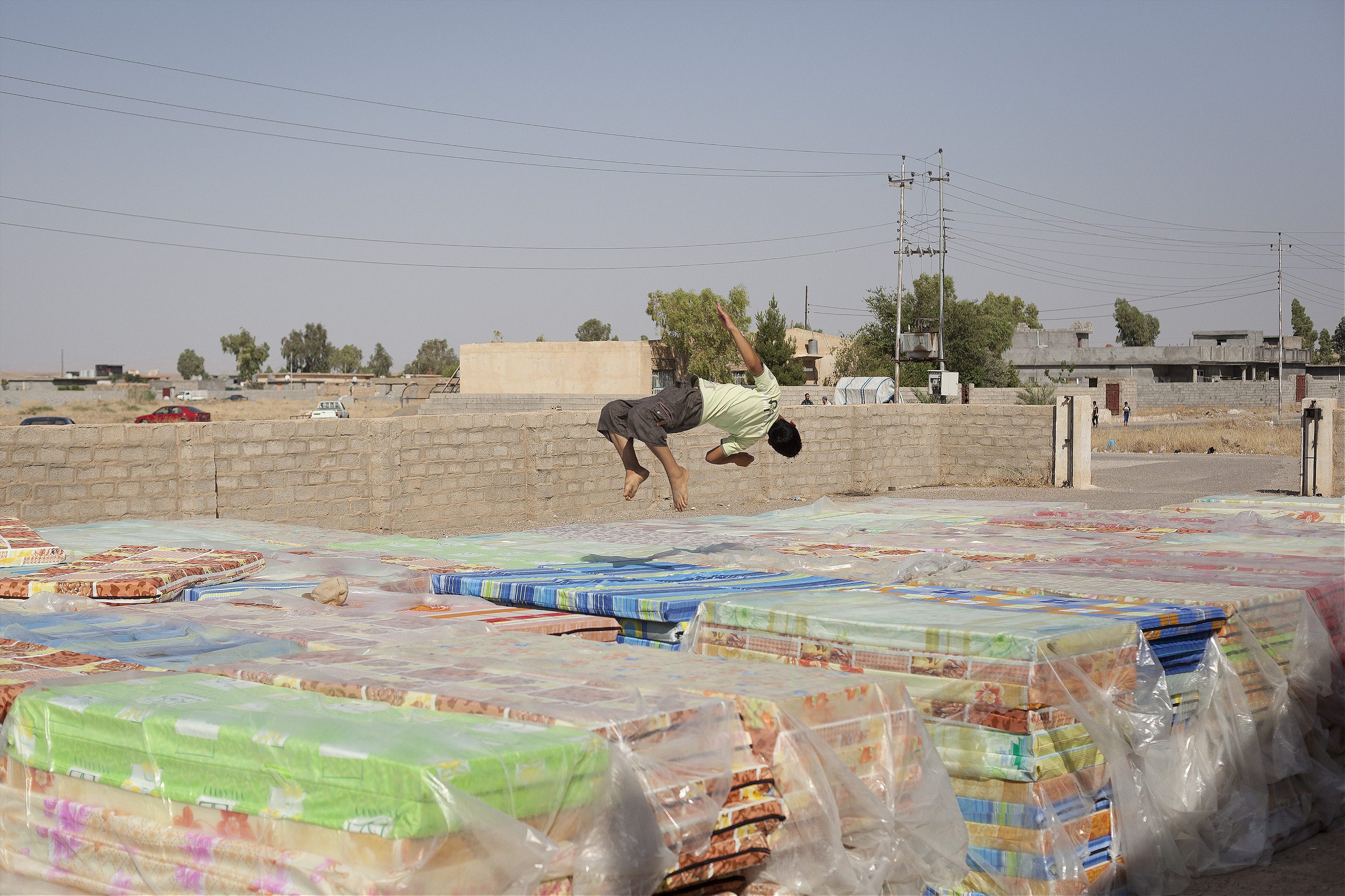 "It took us a little bit of time to fine-tune our structure and it took some time for editors to trust us as well, to give us work," Carini says, underlining the fact that Metrography isn't a news agency. "But you have to cover what's happening. You have to drop everything else and focus on that as long as it's needed. And also you need to capitalize on it."
And they did. Towards the end of the summer, Metrography gained access to a series of stories that nobody had yet explored. One Kurdish photographer, Zmnako Ismael, met the Yazidis who were fleeing ISIS fighters after being trapped on Mount Sinjar. Impressed, Channel 4 News turned his photographs and videos into a short documentary.
The day Robin Williams died events in Iraq took a back seat
Back in Sulaymaniyah, Metrography's summer festival was scrapped. Many photographers put aside their longterm projects to prioritize news assignments. But Carini was cautious. "The news market is not sustainable," he says. "It's cheap." The day Robin Williams died, for example, events in Iraq took a back seat.
"Interest in Iraq is now high on the agenda again," says Abir Awad, the country director for Iraq at BBC Media Action, an NGO dedicated to the use of media in international development. "But anybody trying to make a living out of the assumption that there will be media outlets in the West interested in their pictures sufficiently to support them, that's not an easy task."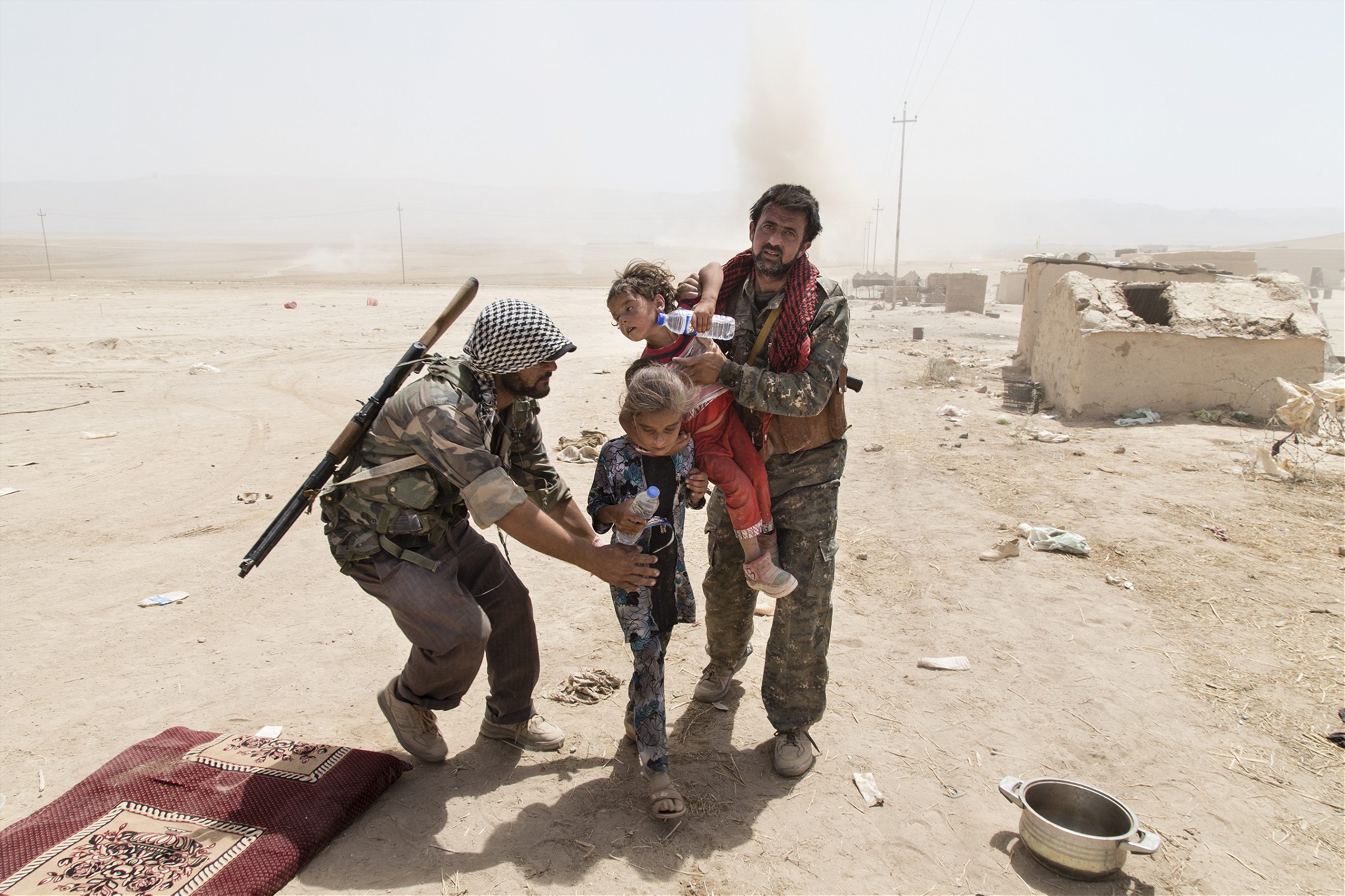 The news cycle's impact on an organization like Metrography goes much further. Back in 2005, the international NGO IREX helped set up the National Iraqi News Agency with funding from the U.S. State Department. When that funding dried up two years later, the independent news agency was swallowed by the Iraqi government's information machine. "Unless funding is guaranteed for a long period of time, what starts off as a good idea ends up being taken over lock, stock, and barrel by the government agencies which they were trying to offset in the first place," Awad says. (In 2011, IREX sponsored Metrography's weeklong workshop on photojournalism that flew in professionals from all over the globe.)
When it comes to Iraq, the news cycle reached its apex at the beginning of August, Carini says. Now, Metrography is trying to regroup. Because the photographers were so prolific, there's still a lot of work that he hasn't had the time to put out or to edit yet, and reaching out to editors from a small, local agency, is a full-time job. "I actually wish that there was a little bit more of a will from some international publications to try this, to push this, you know save money on flights and invest in local photographers," Carini says. He attributes their skepticism to lack of trust and to laziness.
The trick now will be to keep the momentum going as eyeballs shift to Syria or elsewhere, with the well-timed and in-depth projects that have defined the Metrography brand until now. Hawre Khalid, for example, has hardly put down his camera since the start of the war. But when the news is calm, he spends time documenting his home city of Kirkuk and its people, from smugglers to athletes. His nuanced and thoughtful personal project embodies the agency, Carini says. "Yes the news comes and goes, but the people stay and the stories need to be told."
Top image: Runak Bapir Gherib, a 14 y.o. from Shengal, makes her way down the mountain after 7 days with her mother and sister. Photo by: Zmnako Ismael/ Metrography