Bram Stoker's great-grandnephew wants to attract visitors to the remote mountaintop the fictional Dracula may—or may not—have called home.

BUCHAREST, Romania—
About eight hours' drive from the capital, and another four hours' trek from the nearest road, Izvorul Calimanului Mountain looks like many of the Carpathians' uninhabited peaks: snow-capped in the winter, fir trees thinning near its rocky 6670-ft peak.
Few hikers visit, but Dacre Stoker thinks tourist dollars could erupt from the extinct Transylvanian volcano. Although he hasn't visited yet, he's currently co-writing a guidebook that he hopes will set his ambitious plan in motion. He envisages guided tours by local mountaineers, informative signage, and a nearby cultural center explaining the mountain's unusual significance.
I meet Stoker, great-grandnephew of Dracula author Bram Stoker, in the lobby café of Bucharest's Moxa Hotel. Sitting beside him is Hans de Roos, an Indonesian-born Dutch art researcher and artistic nude photographer, who champions the theory that Izvorul Calimanului is the home of the world's most famous vampire. This mountain's lonely peak, the pair say, is the place Bram Stoker chose as the setting for the fictitious Castle Dracula.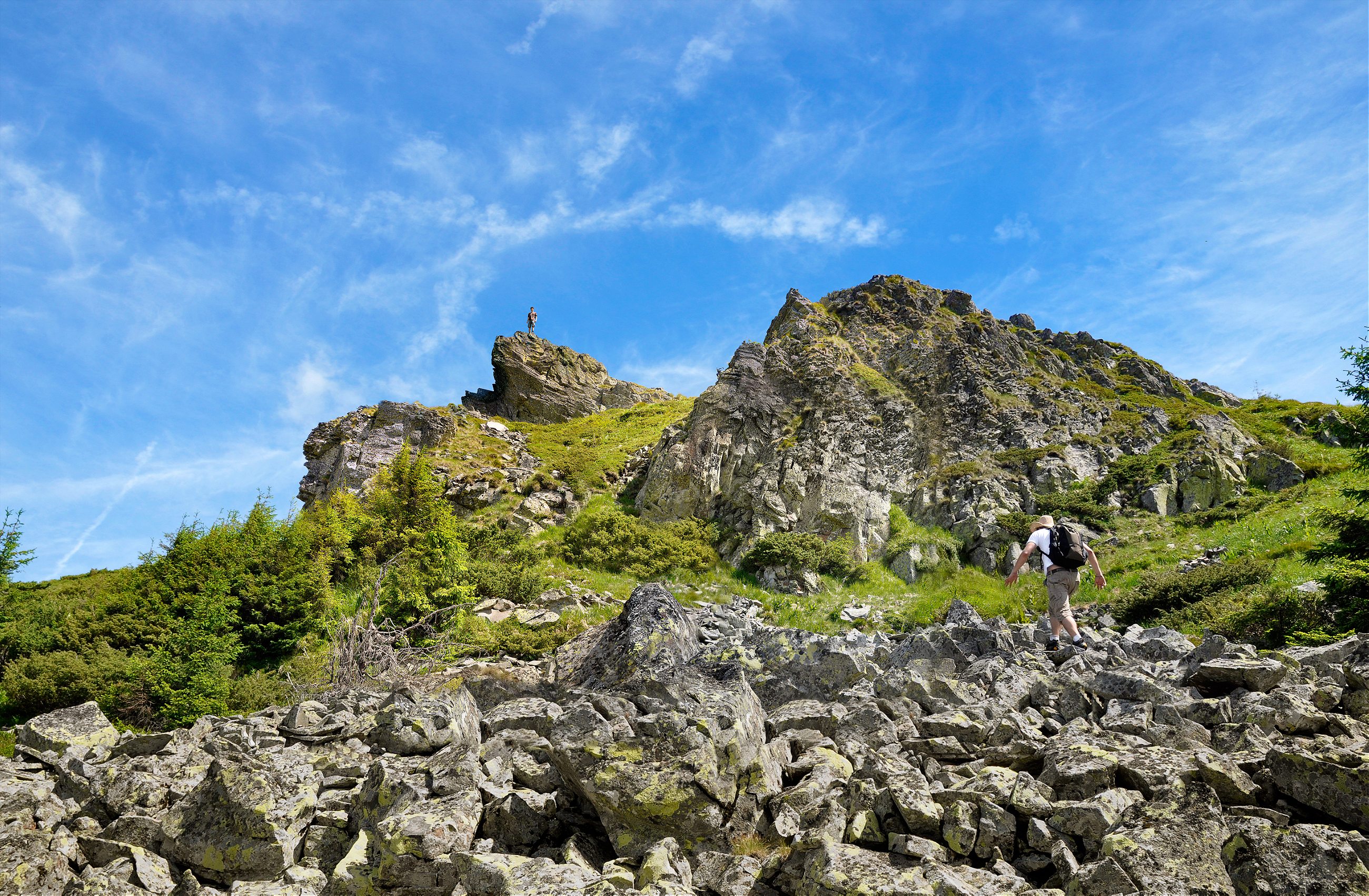 "Let me just give you the entrée," Dacre begins his pitch in his booming voice. "Hans has found, in the notes that Bram left behind, something that nobody else did: these lines of longitude and latitude and the name of a mountaintop where we feel very strongly that this is the location Bram intended to use in his book."
The pair met me in the Romanian capital to discuss their planned Dracula travel guide, which traces the book's plot across Europe. Although it is not the first piece of literature catering to vampire enthusiasts trekking off to Transylvania, they're hoping a couple of things set it apart.
First, they're the only enthusiasts to trace the book's story to a specific mountaintop, albeit one where visitors won't actually find the "vast ruined castle" with tall black windows and broken battlements that confronted Jonathan Harker after his dizzying journey to the Count's home in the 1897 novel.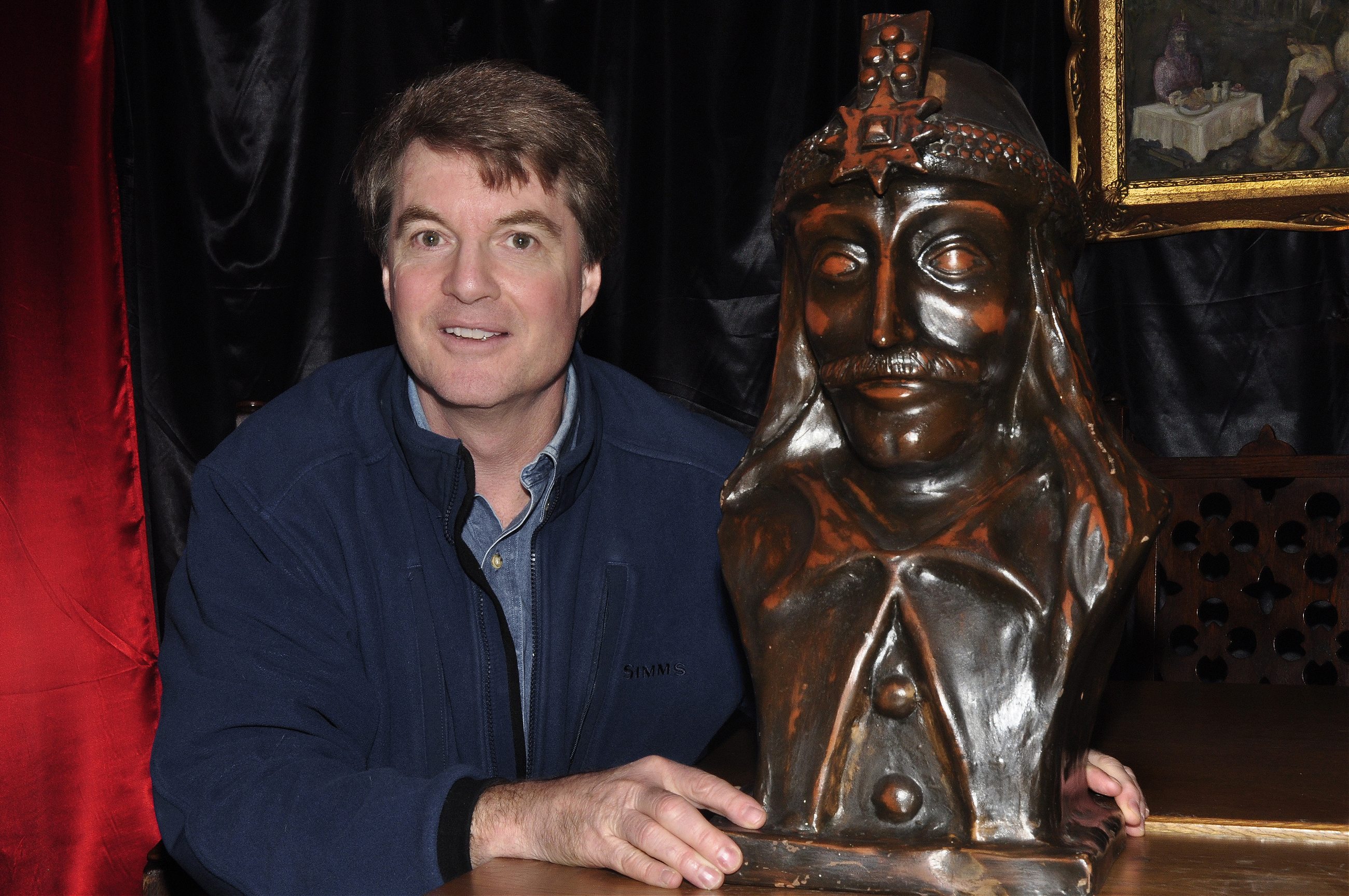 Second, and maybe more importantly, Stoker aims to use his unique position to untangle the fictional vampiric legend from the real Dracula, 15th-century ruler Vlad Dracula, also known as Vlad the Impaler, whose name the elder Stoker borrowed for his fanged villain. It's a vast legacy to process, but you might say the story is in Stoker's blood.
The project rests on the controversial assumption that Bram Stoker actually had a specific location in mind for Dracula's castle. The Irish author never visited Transylvania and drew all his material about the region from maps or travel books.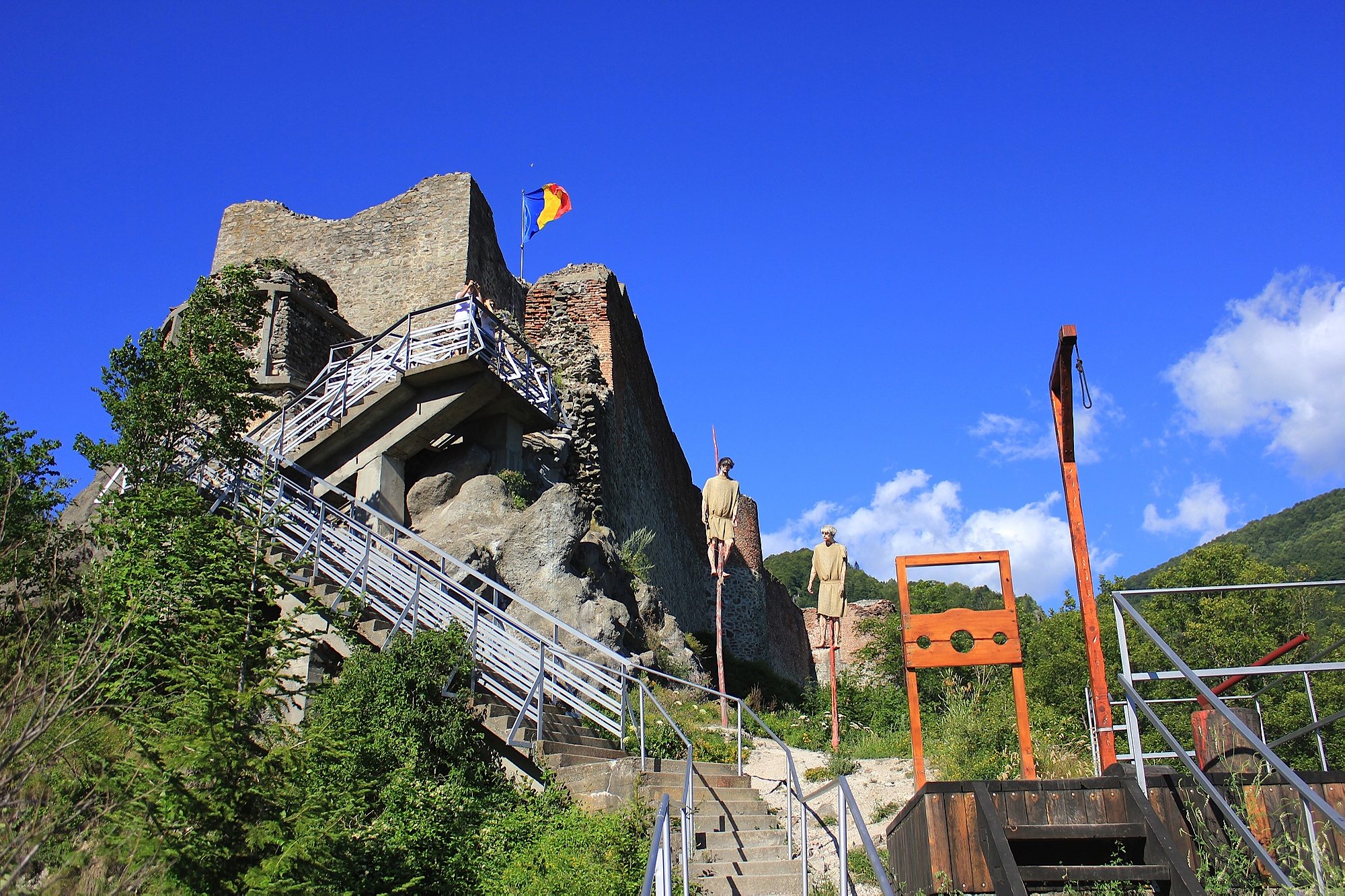 De Roos began the process of honing in on a location while compiling his own Ultimate Dracula edition of the novel, a 33-by 24-cm glossy tome published in 2012, which includes his research about the castle's location as well as nude models acting out scenes from the story.
Over 23 pages prefacing the story, de Roos completely reconstructs Jonathon Harker's journey to the mountaintop, a trip he subsequently made himself in 2012. His theory, however, hinges on a note jotted by Stoker between 1895 and 1896 in his notebook: "Between Strasha & Isvorol is 47 E long, 25 ¾ N Lat."
Those coordinates actually mark a patch of desert in Saudi Arabia. But de Roos believes that Stoker accidently switched the longitude and latitude. If true, the coordinates point to a border crossing into Transylvania, between Izvorul Calimanului and the town of Straja, on the Bistrita river, the waterway used by the gypsies in the novel to carry the Count's coffin back to his lair.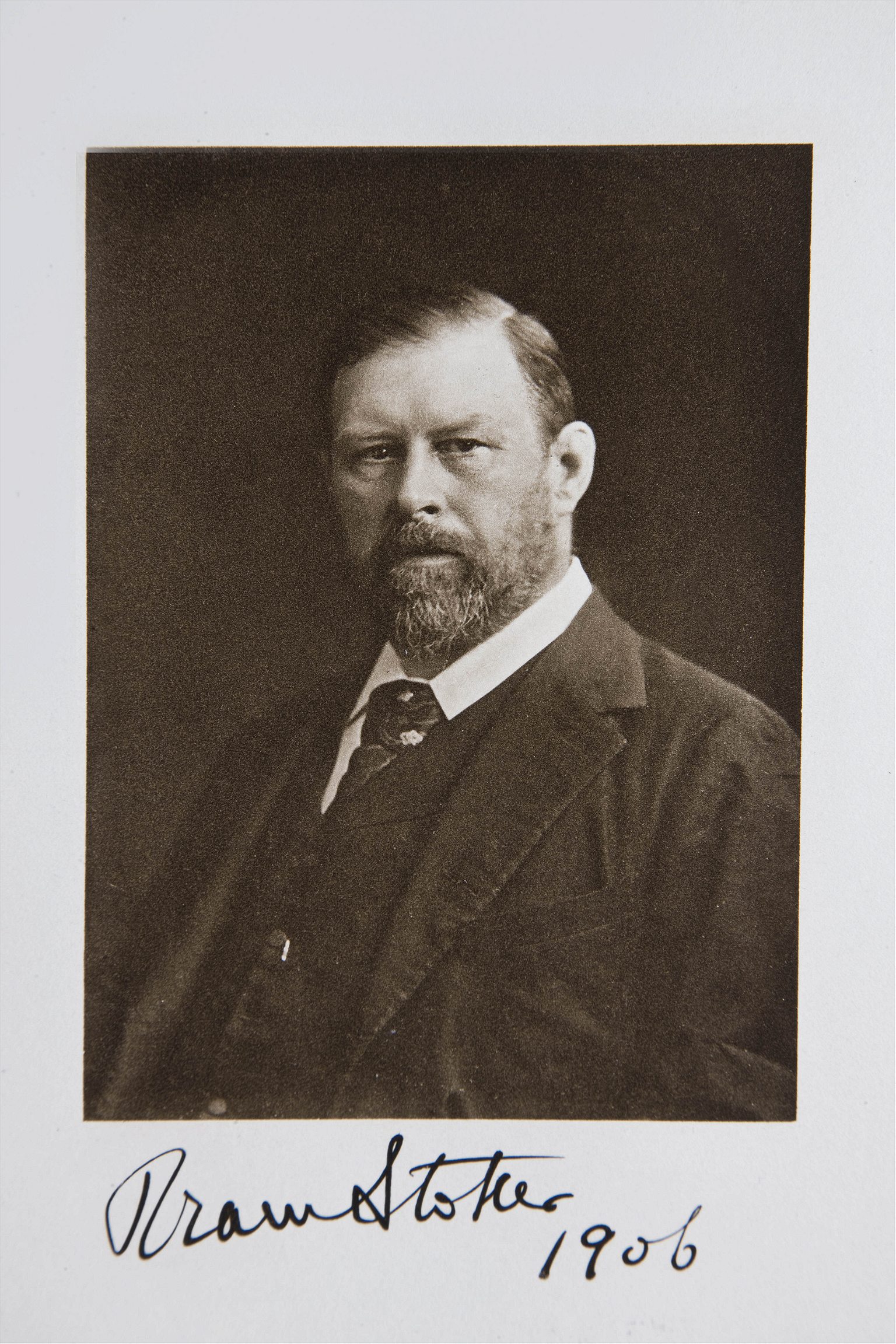 "What Bram did was quite simple," de Roos explains, in an accent that's not hard to imagine belonging to vampire hunter Van Helsing. "He knew where the Bistrita was running up, he thought, 'Here's Straja, here's a mountaintop which I think is appropriate for the castle. I'll draw a line on the map so I know where the gypsies will cross the border.'"
Although de Roos says he's heard no one contradict his theory since he published it, world-renowned Dracula scholar Elizabeth Miller isn't so sure. Miller, whose book Dracula: Sense & Nonsense examined and debunked dozens of claims surrounding the novel, said the suggestion Stoker pinpointed an exact mountaintop was an intriguing theory but probably gives the author too much credit. She supports the idea that Stoker merely took historical "scraps" and tossed them into his literary stew.
However, de Roos and Dacre Stoker argue that the novelist's reason for excluding a specific mountaintop was an intentional ploy to heighten the story's mystery.
Raised in Montreal and now living in South Carolina, Stoker, 56, has worked as a secondary school teacher and athletics coach. It wasn't until author Ian Holt called up in 2003 and asked him to co-write a sequel to Dracula, that he began to delve into his great-granduncle's legacy.
Since then he's taken over representing the author's estate, published Bram's lost journal, and toured the world with a lecture titled "Stoker on Stoker."
Bram's other descendants, Stoker says, have supported these pursuits and have occasionally found and sent over their ancestor's belongings including his bible.
And although his Dracula ventures don't pay the bills yet (he still teaches CPR), Stoker says they've helped him develop a sense of how his great-granduncle worked.
"I've gotten into his head," he says. "It's surprising how close I am to him—very anal, very organised, very controlled, work orientated—the things he studied in school were similar to mine except he did little bit more mathematics than I did. But some of these tendencies have made it easier for me to draw these conclusions."
Stoker continues: "Hans found this very scientifically, which is also something Bram would have done. His whole book was scheduled—the timing for carriage drives, the letters, the telegrams—because this is what he did in his regular life for all the people at the Lyceum theatre. So it stands to reason that this theory is actually correct," he says, referring to Bram's job as the manager of London's Lyceum Theatre, a post he held for 27 years.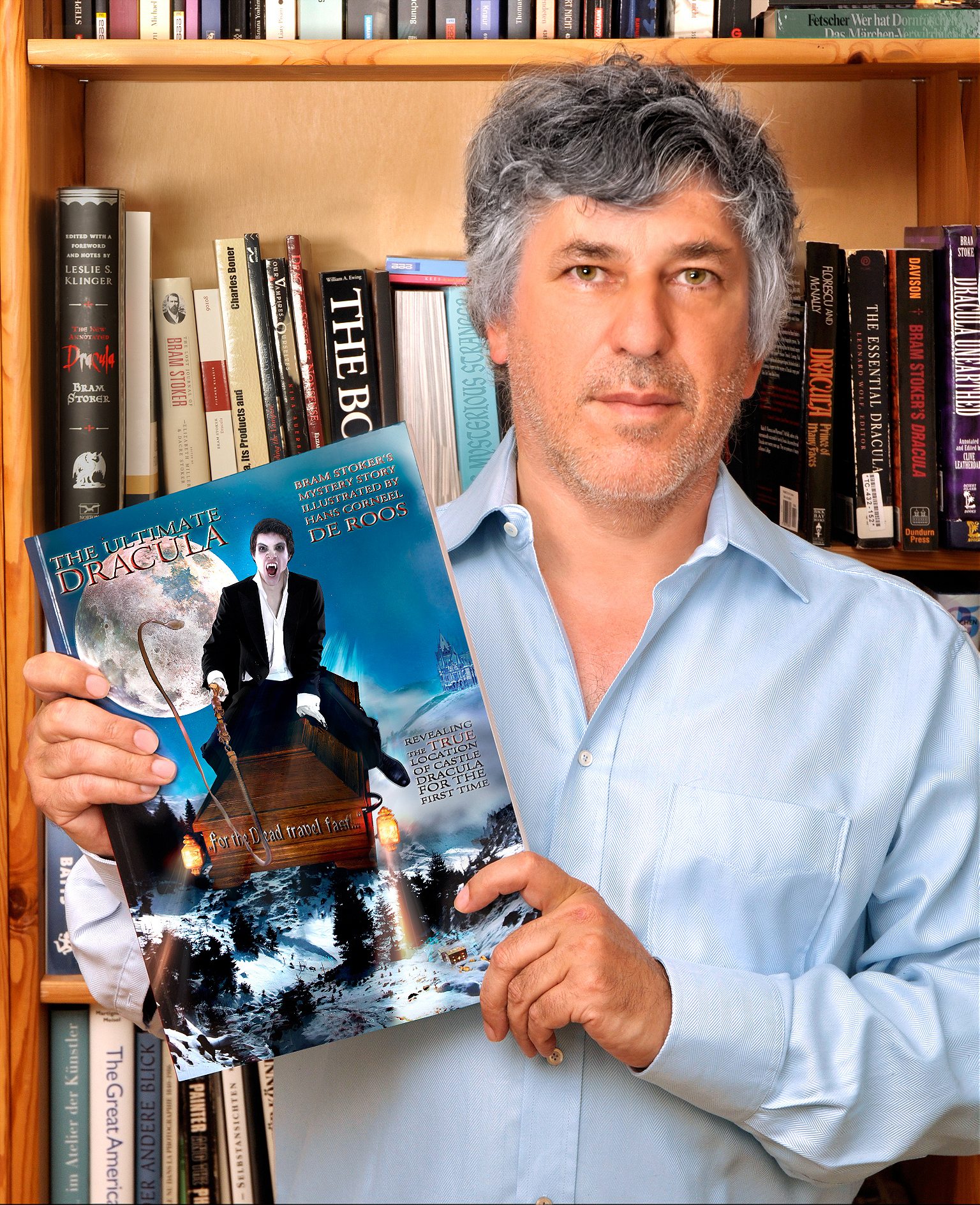 Even if experts have their doubts, the scholarship may be strong enough to convince fans. In a country already obscure in the minds of many Westerners, the question of truth usually plays second fiddle to good marketing. Dracula's gothic world has long captivated readers, but it wasn't until the 1970s, when Raymond T. McNally and Radu Florescu published In Search of Dracula, that travelers from abroad really started traveling to Romania to explore the setting for the book.
The book hooked fans by suggesting largely apocryphal links between Count Dracula and Vlad Dracula, the 15th-century ruler of Wallachia, which together with Transylvania to the north and Moldavia to the northeast comprises modern-day Romania.
Born in 1431, Vlad was posthumously (and aptly) dubbed Vlad the Impaler for his favored method of execution: impaling people on large spikes, a gruesome death suffered by tens of thousands under his rule.
According to Miller, there's no evidence Stoker knew anything other than Dracula's name, which, according to library records, he likely read in a passage from An Account of the Principalities of Wallachia and Moldavia (1820) before copying into his notebook: "Dracula in the Wallachian language means devil,"—which wasn't technically the correct translation.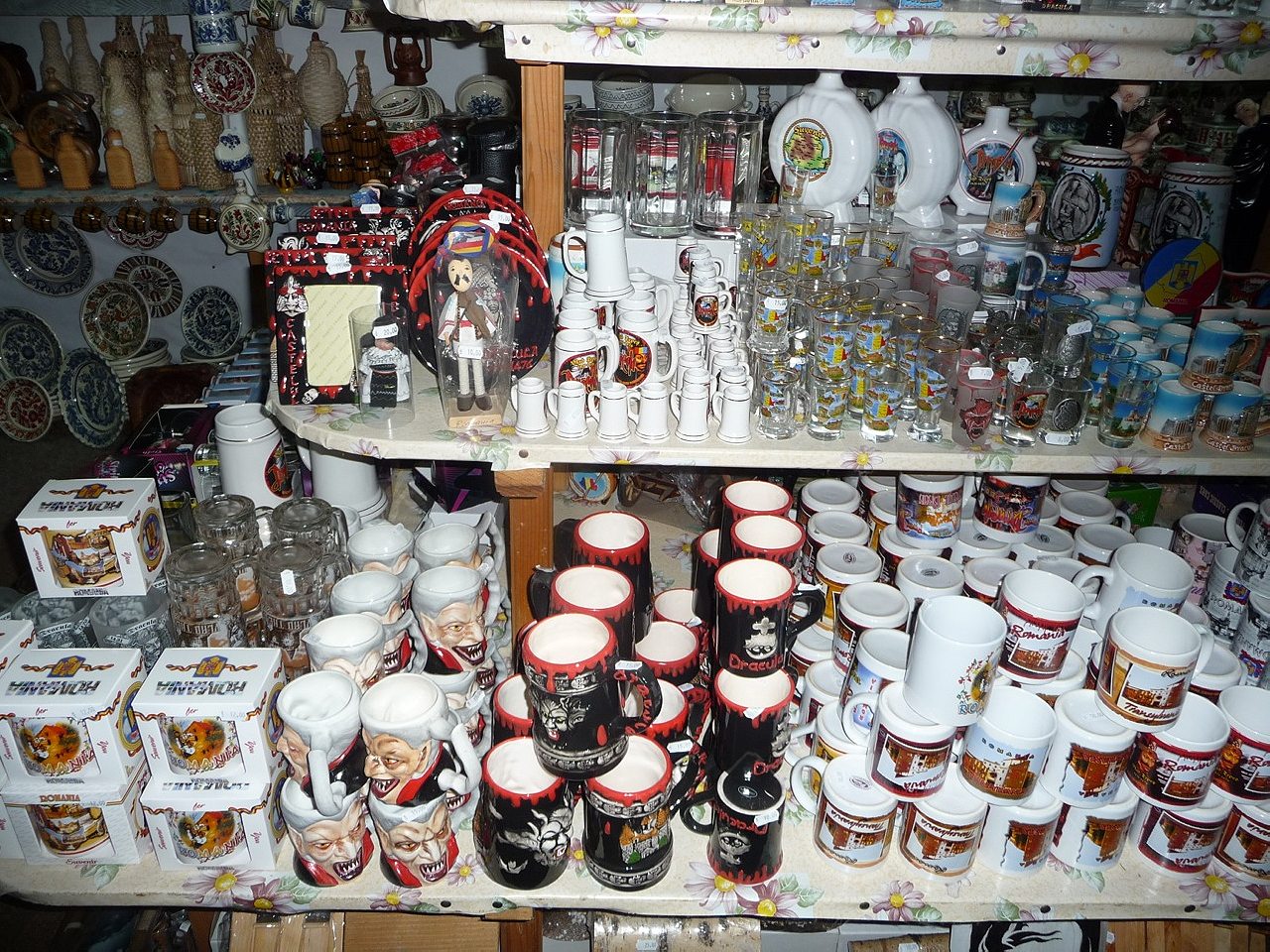 And though bloodthirsty in his own way, the real Dracula's biography has few parallels with his fictional counterpart. But the lines between the two have been sufficiently blurred to give rise to an awkward Dracula tourism industry in Romania encompassing a mishmash of history, pop culture, clichés, gimmicks and guided tours.
Although popular with tourists and often referred to as "Dracula's Castle" Bran Castle in central Romania only has tenuous links to Tepes, with suggestions he may have briefly been held prisoner there.
More closely associated with the historical Dracula is the medieval Transylvanian city of Sighisoara where he was born, his Princely Courts in Bucharest's old town and in the city of Targoviste and Poenari Castle, his now-ruined mountaintop fortress.
A mayor proposed applying for EU cash to help promote the region using the legend of Dracula
Meanwhile, locations mentioned in the book also draw their share of vampire tourists with places like The Hotel Castle Dracula situated on the Borgo Pass—where Harker first meets the Count in chapter 1—cashing in on the connection.
De Roos and Stoker certainly aren't alone in wanting to develop the legend's economic potential. In the early 2000s, there was a much-hyped, but never realized effort to build a theme park, Dracula Land, the plans for which disappeared alongside investors' cash.
Last year, the mayor of Tirgu Mures, a city in Transylvania, proposed applying for EU cash to help promote the region using the legend of Dracula. In December, the mayor of Bulgarian coastal town Sozopol—where archaeologists discovered the remains of a 700-year-old man with an iron spike through his chest—suggested creating a vampire trail weaving its way through Romania and Bulgaria.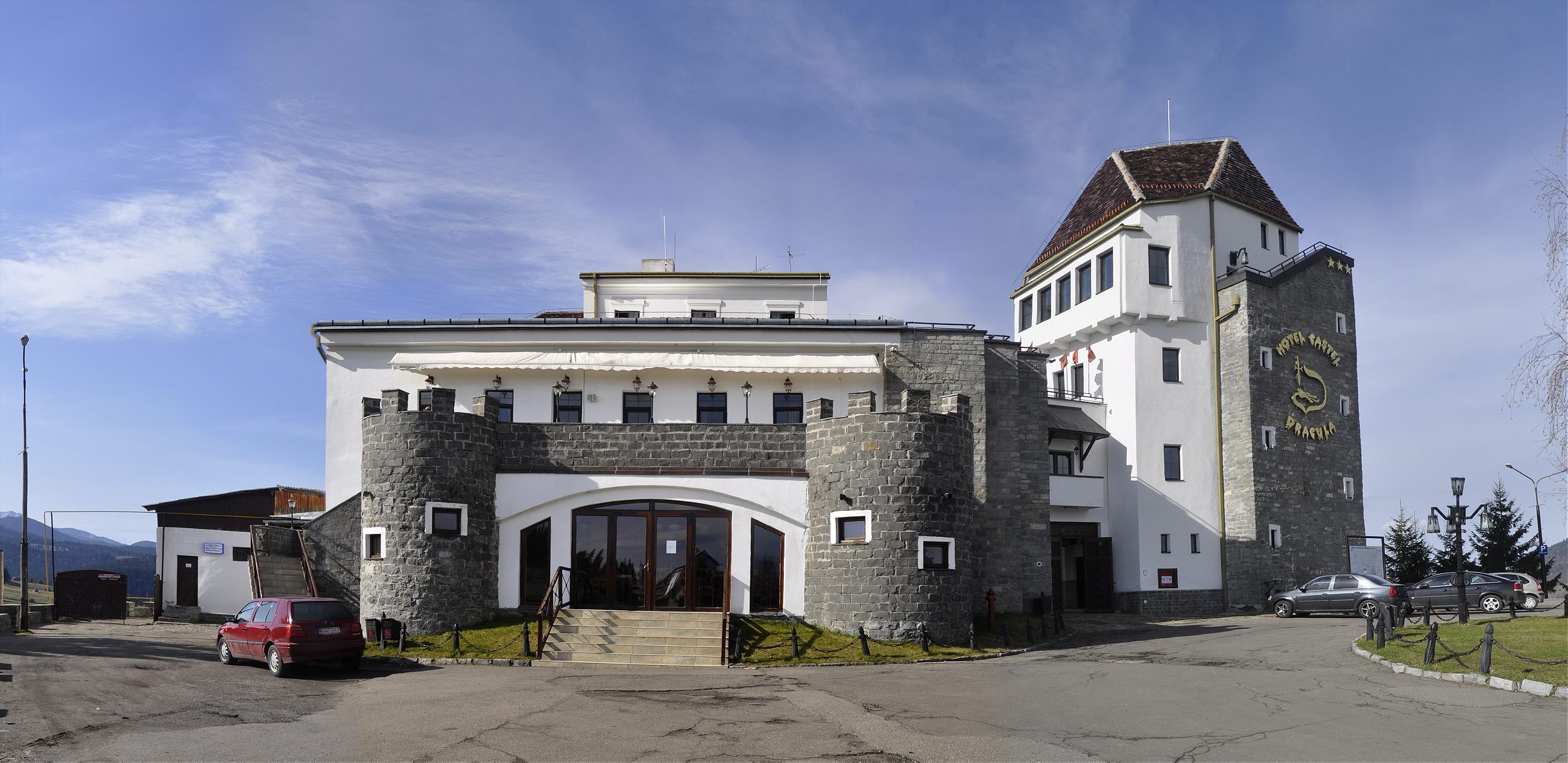 Whether Dacre Stoker's name adds weight to de Roos' theory and helps guidebook sales remains to be seen. The pair has yet to secure a publisher, and guided tours of Izvorul Calimanului may still be a ways off.
Manchester Metropolitan University research fellow Duncan Light, who last year published The Dracula Dilemma: Tourism, Identity and the State in Romania, agrees with Stoker that there is plenty of potential in vampire tourism, but he's not convinced it will ever be realized.
On one hand, the conflation of Stoker's character with a ruler held in high esteem for defending Romania's independence against the Ottoman Turks (not for his sadistic way of killing people) makes many reluctant to perpetuate the confusion, says Light.
While more broadly, he says the whole "vampire Dracula thing" disrupts the country's efforts to present itself as a modern European state rather than a backward corner of the continent still ruled by the supernatural.
"That seems to be why, up to now, Romania hasn't really made any effort to embrace the economic possibilities of Dracula tourism," Light says.
But Dacre is determined to make the effort for them.
"Nobody wants ferris wheels with Draculas going around and around, but we do think it would be a good thing to have some sort of cultural, interpretive center where you could learn about Transylvanian superstitions and what was it that fired up Bram Stoker so much," he says. "We got in touch with some local mountain guides and asked them to train some people, because we're going to tell the world about this mountaintop."