Food from an area of the Upper Mississippi Valley untouched by the Ice Age's creeping glaciers is among the best in the country. One entrepreneur is bringing it to a table near you.
It's baseball season in Eastern Iowa. Jamie Richard has brought me to the Saints Peter and Paul Catholic Church in the tiny town of Sherrill to meet his cousin, Ted Freiburger, and watch Ted's eleven-year old son Tyler play on a diamond carved out of a cornfield. As the sun sets, big bright lights illuminate the game, and a lone farmstead on a hill overlooking deep left center pops on a porch light. The farmstead belongs to Jamie and Ted's aunt and uncle; the cousins are related to about half the team, too. The town's ancestors lie buried in the graveyard beside the church—generations of Breitbachs, Kleins, and Haberkorns. After night falls and the kids have left the field, a unisex adult game of softball begins, while dusty farmhands slip off to the The Barn tavern across the street to drink Busch Lite.
I've come here to explore the region of farmland these men toil, called the Driftless. But when I ask them about it at the hot dog stand behind the bleachers, a look of mild confusion crosses their faces. The term is familiar, but Ted and his partner in the beef business, Patrick "Chico" Klein, have to search their memories like men trying to remember the name of an old classmate who moved away long ago. The farmers' connection to the land was built through years of plowing hillsides, managing run off, grazing cattle, and hauling runaway equipment out of ravines. They never realized the unique, ancient heritage of their land. To them, it was just that—the land.
The Driftless is an area along the Upper Mississippi River Valley, covering parts of Wisconsin, Iowa, Minnesota, and Illinois. The glaciers that flattened the Midwest swept around the Driftless, and it remained untouched for millions of years, an island of Ice Age biodiversity and Native American culture unlike anywhere in the country. Once encircled by a wall of ice, it's now one of the most politically progressive rural areas of the United States. It earned its name from what it lacked: crushed pebbles and stones, or "glacial drift," pounded into the sediment by flowing rivers of ice.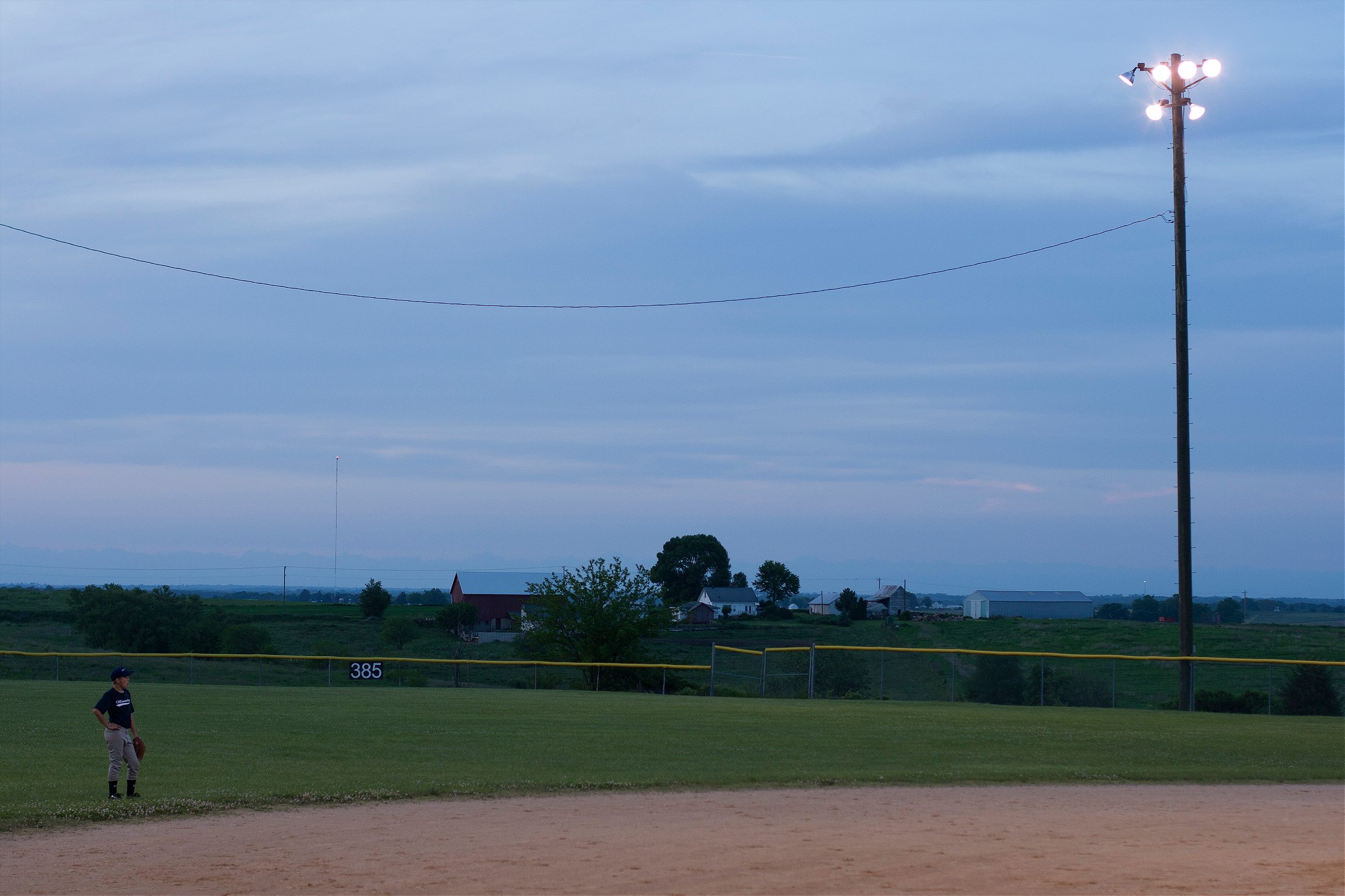 This unique ecosystem sustains family farms nestled in small towns along the Mississippi and the many streams and rivers flowing into it. Family farms in the Driftless have always produced some pretty amazing food—it's the original home to the world's largest organic dairy, Organic Valley. Jamie Richard, 47, is a native son, born and raised in Dubuque Iowa, and he's returned with the capital and East Coast business connections needed to expand the food systems that bind the Driftless region together into the major metropolitan centers that encircle the region. Jamie hopes to replicate some of Organic Valley's success with his new business, Jefferson Twp., named after the township settled by the first wave of European immigrants, many of whom are Jamie's ancestors. The goal is to take the all-natural, heritage beef and pork raised by these small farms—including at his cousin Ted's farm—to nearby markets in Chicago and Milwaukee.
For the men at the ball diamond, the story of the glaciers that passed them by is something in which they haven't invested a lot of study, but after some discussion, it makes sense. The geography determined their way of life and the ways their fathers and grandfathers lived before them. After a minute of thought, Ted starts discussing topographical details only a farmer could know, about hilly land radiating out from the Mississippi that drops off at a certain point and remains flat for miles and miles, sprouting corn until the Rockies rise up like a purple storm.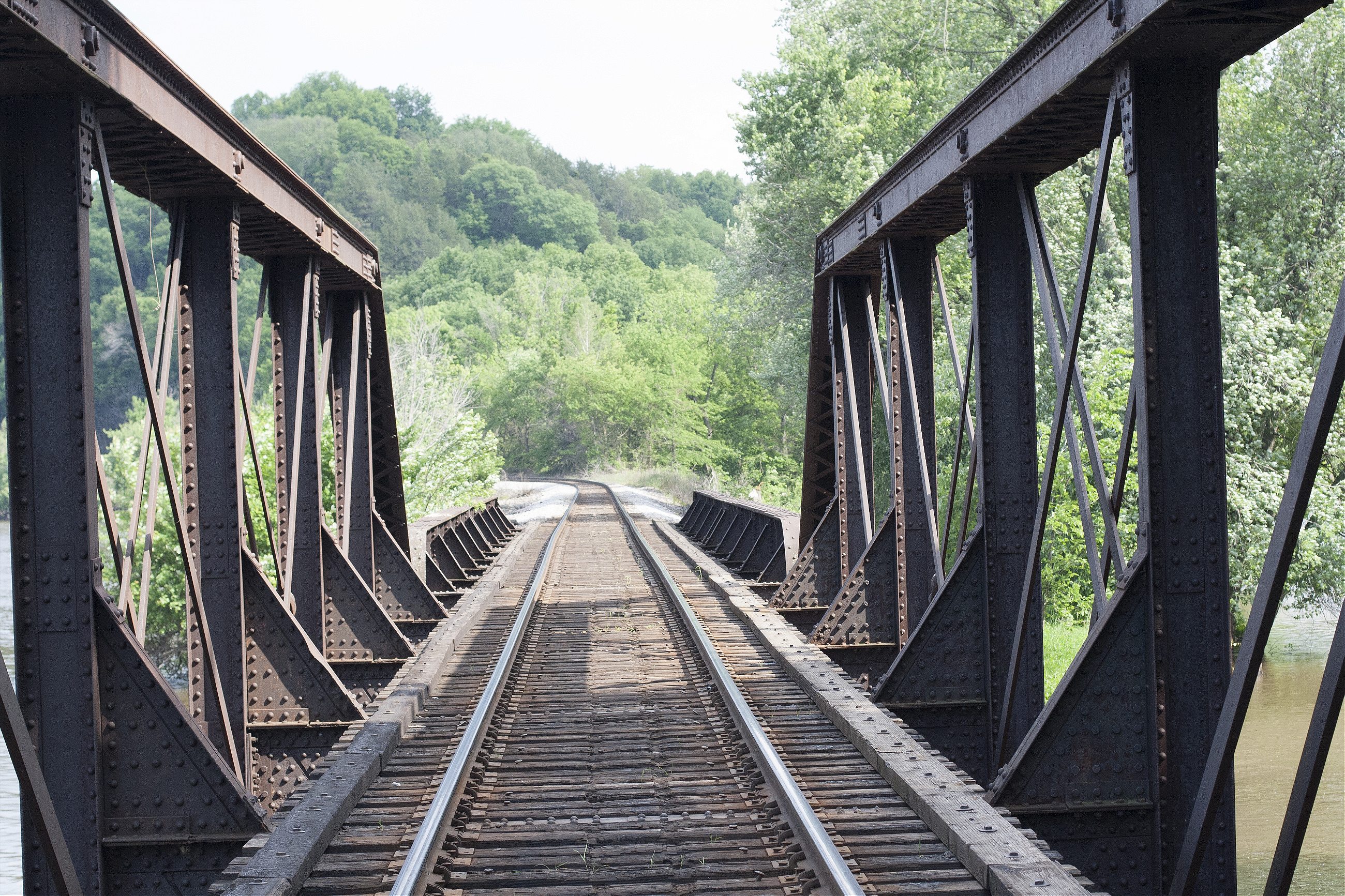 Everything about the Driftless—economy, social structure, political identity— originated when the glaciers were diverted away. Instead of a shimmering expanse of prairie disappearing into the distance, there is an island of rolling hills and winding river valleys, a forested place where Paleozoic flora flourish beside cold water springs and underground cave systems hide ancient cave paintings. Wandering bands of mammoth hunters made the transition to seasonal foraging here, built mysterious beast-shaped mounds, and watched the long winter recede from the safety of sun-kissed hilltops.
"Singularly unrefined," writes David Rhodes in his 2008 novel, The Driftless, "it endured in its hilly, primitive form untouched by the shaping hands of those cold giants."
Today, the countryside is populated by the descendants of European immigrants, Amish Mennonite farmers, and back-to-the-lander hippies. The cities of the region, like Lacrosse, are a blue collar melting pot of whites, African Americans from Chicago and Milwaukee, and Hmong, Somali, and Latino immigrants filtering down from the Twin Cities. Dubuque, once the seat of the Catholic Church in this part of the world, feels incredibly affluent, progressive and educated, despite front porch poverty starkly apparent amid the towering red brick ruins of 19th century largesse. Towns like Postville are even stranger: a main street lined with sleepy diners serving up fried chicken buffets, Catholic churches bursting with Latinos, and bands of Orthodox Jewish kids biking down back roads in yarmulkes.
This sometimes volatile mix of cultures and ideas is also incredibly productive. The farms of the Driftless are known for some of the best milk, cheese, beef, and vegetables money can buy. The smaller scale means it often doesn't pay to use the antibiotics and hormones that drive the conventional farming industry, so many farmers lean by default towards rotational grazing and organic methods.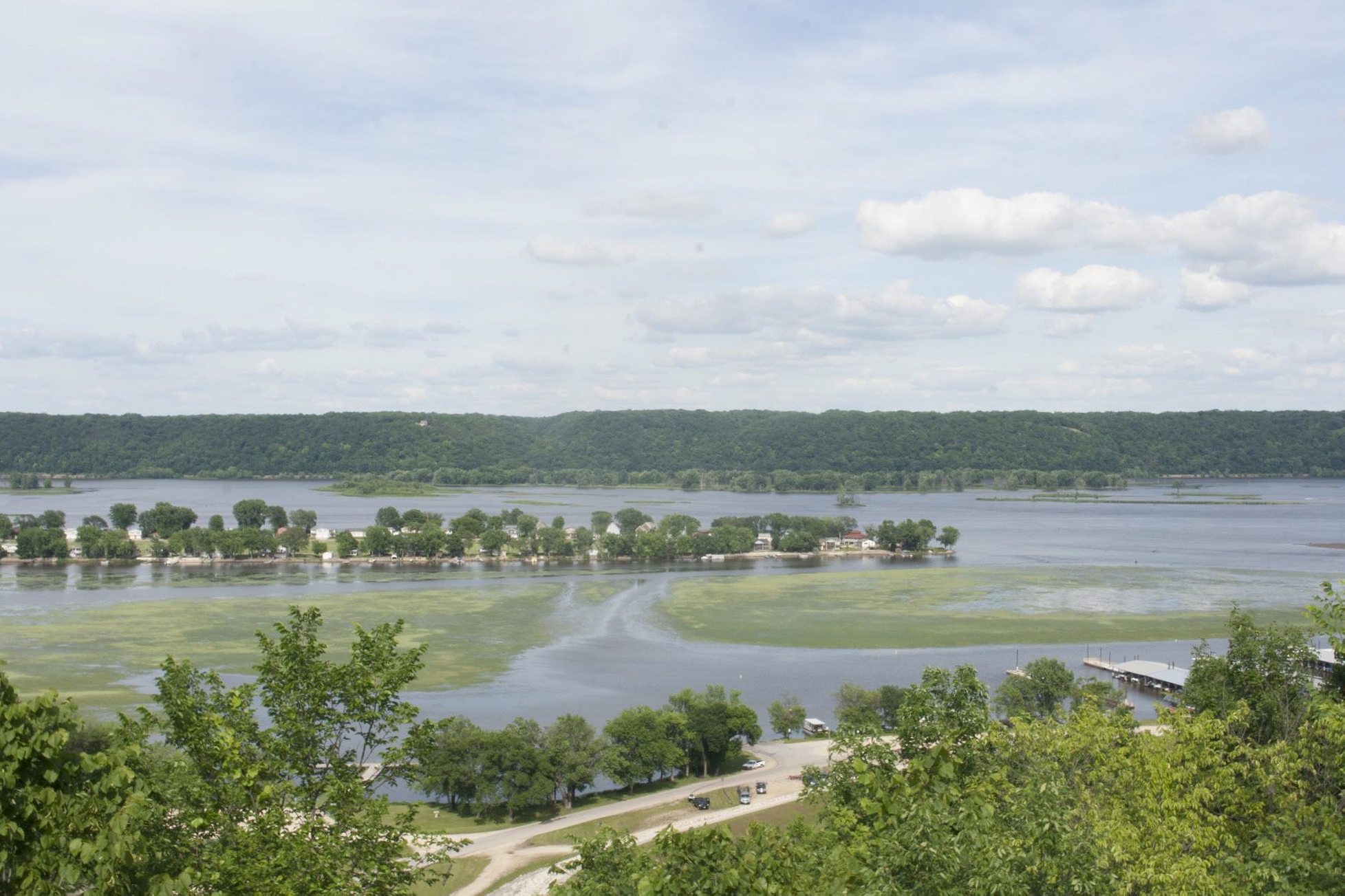 The difference in food production has placed the Driftless at the forefront of an organic food and sustainable agriculture movement that is influencing cooking and eating habits across the U.S. Food grown on small farms, according to traditional and organic methods, is healthier for you. And it pays better. Premiums on naturally raised livestock and organic crops keep small farms alive. The uncommon alliances built by the organic food movement have had a much larger social impact in the Driftless, creating what political analysts call the "Upper Mississippi River Valley Anomaly," a substantial cluster of mostly agricultural, heavily Caucasian "blue" counties.
"A distinctive bioregional culture has evolved in this four-state region," writes Stephen J. Lyons in the introduction to his book, Going Driftless. "A culture that values all things small and local, including food, music, education, environment, and media." Lyons then quotes from Ernest Callenbach's novel, Ecotopia: "The land is well cared for and productive. Food is plentiful, and wholesome, and recognizable. All life systems are operating on a stable-state basis, and can go on doing so indefinitely."
The Driftless region has remained stable in large part due to a socio-economic structure almost lost in the hustle to create modern civilization. This structure is based upon an alliance of progressive ideals, common sense land stewardship, food-based activism, and modern finance. Everywhere it comes into contact with mainstream culture, something special happens.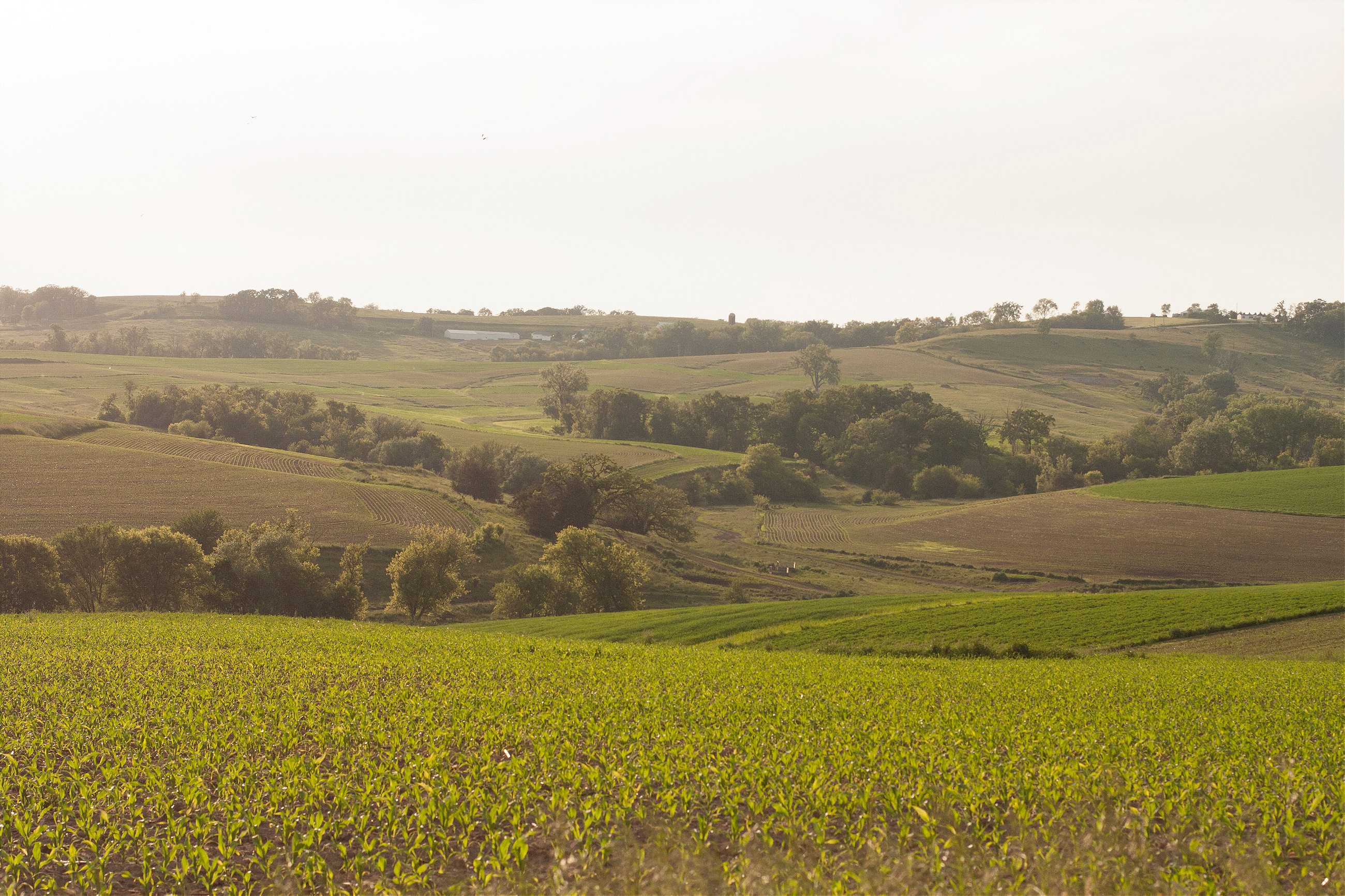 On October 22, 1867, Mathias Brimeyer wrote a letter to his family back in Luxembourg. A few years earlier, he had completed a month-long journey from Paris to New York by ship, then by train from New York to Dubuque. He bought land, settled in, and then took the time to write home:
"In America one comes in contact with all kinds of people, known and unknown. At first it was hard but now it all suits me right good. That not many come back to their homeland where there is no freedom is a sign that things are better in America and all have finer living. Every day is like a parish picnic day back home… Eggs and fish are plentiful. I have had more meat and eggs this year than we had in six years before… Three times a day we have meat to eat and the bread is so white, like the finest baked in Germany and you don't have to dunk it to eat it."
European immigrants poured into the Midwest after the Louisiana Purchase (1803) and the Erie Canal (1825) opened up the frontier to the bursting cities of the East Coast. By then, French trappers had already annihilated the Fox and Sauk tribes who ran the Upper Mississippi Valley trade routes. Most other Native tribes were either on the run or gearing for a last stand. Some, like the Hochunk, helped mine lead out of the hills around Galena and Mineral Point, old world boomtowns turned modern-day tourist destinations and artists' enclaves.
The Kickapoo, who lend their name to many a business and valley in southwestern Wisconsin, picked up stakes and moved to the border with Mexico. What remained were Franco-German and Irish farming communities clustered around churches and sales barns, intermarrying and straying but a few valleys over to trade beef for milk, pork for cheese, hay and corn for vegetables and butter.
Almost 150 years after Brimeyer's letter home, his great-great-great grandson, Jamie Richards, makes the same journey from New York to Dubuque—by plane and rental car—to meet and discuss his new venture, Jefferson Twp.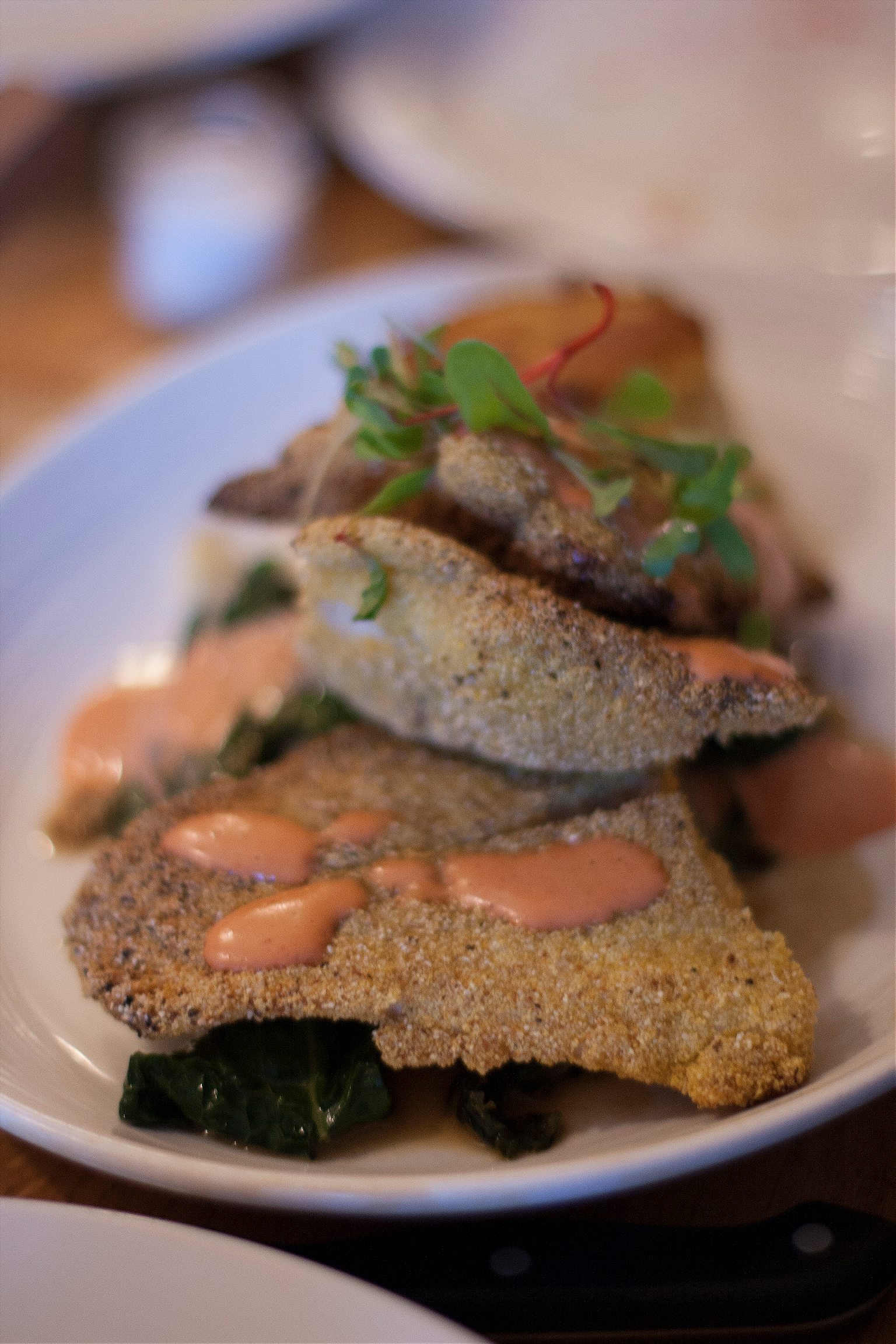 My first stop with Jamie is Kalmes, a diner in St. Donatus, a tiny town near Dubuque, Iowa, settled more than a century ago by clans of Luxembourgers. As I sit across from Jamie and watch him order food, I see the burly, taciturn farmer he could have been. We both order the same thing, a deep-fried pork tenderloin stuffed with cheddar, served California-style with a side of coleslaw. I chew and listen as Jamie relates the tale of how he went from Loras College in Dubuque to international aid work in the Middle East, New York hedge funds, and now the meat business.
Jamie left Dubuque for Minneapolis when he was 18. After graduating with a degree in urban affairs, he became staff to Catholic Charities and a community organizing project it launched called the St. Paul Ecumenical Alliance of Congregations (SPEAC). The work involved establishing revolving loan funds for low-income entrepreneurs, obtaining housing loans for people in the area, and addressing education issues and crime.
From St. Paul he hopped a flight to Jerusalem to work for the Pontifical Mission for Palestine just before the heady days of the Oslo process. By the time he began working with the United Nations, the peace process was going full steam—Jamie worked with the Israeli architects of the Oslo Accords and leaders of Palestinian civil society, people who were hammering out the final peace settlement in 1994. But then it all fell apart. A right-wing Israeli assassinated Yitzhak Rabin, Hamas unleashed waves of bus bombings, and the chance for peace was gone. The collapse gave Jamie a negative outlook on the Middle East, and he eventually returned to New York and enrolled in graduate school at Columbia, where he was introduced to the world of finance and economics, and poverty alleviation through the private sector.
Jamie joined Firebird Management, an emerging markets hedge fund at the time, and helped take it from $40 million at the outset of the Russian crisis to $3.5 billion a decade later. He became a partner, married, and had twin boys. Jamie could have left it at that, but home—Dubuque and the farms of the Iowa Driftless—kept pulling at him. He started working on his family tree, took the 23andMe DNA test, and slowly pieced together the story of his Franco-German ancestors. Cousins helped him in his search—one the librarian at Loras College and head of the Dubuque Historical Society, another the head of social work at the University of Iowa. He found birth certificates online from the administration of the French region of Alsace, and entire branches of the family tree from a Jesuit priest and work his father and uncle had done. He found Brimeyer and the six letters back home.
There were no real surprises in his genome; any graveyard in Eastern Iowa can tell you the original settlers were Franco-Germans. But he did find the maps of the original homestead, Jefferson Township, and the plots of relatives like Mathias Brimeyer, Michael Gassmann, John Pancreates Klein, all farmers in Balltown and Sherrill, small farming towns now found in Jefferson Township.
At the same time, the farm-to-table movement was trickling into his Brooklyn neighborhood, where Jamie and his wife started buying up local produce at tiny shops and farmer's markets around the city. When he saw free range beef and milk for sale in New York, Jamie thought of his cousins and the farmers of Eastern Iowa, people he had grown up with who pastured their beef and produced organic milk by default. The hilly terrain of the Driftless precludes some large-scale farming techniques, so a lot of things are still done the old fashioned way. Jamie saw an opportunity to connect his small town family with big city markets. The foundation was there, but there was a lot of infrastructure still missing.
"In New York every farm has a website, every farm has a phone number and email address for people to pick up stuff," he tells me. "That just doesn't happen out here."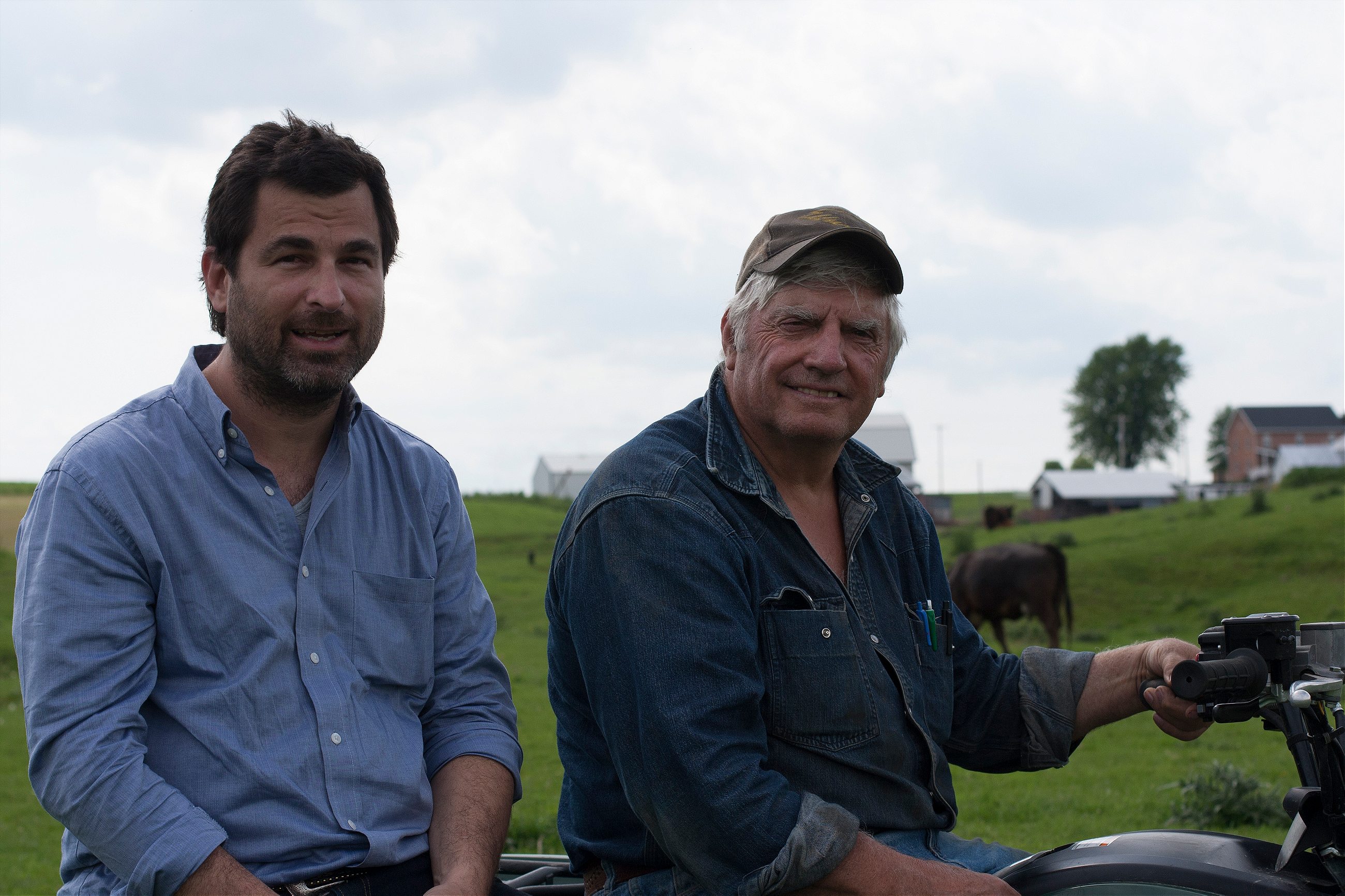 Jamie's cousin Ted Freiburger looks like he could have been a hero in a Hollywood drama. He's 45 years old with bright blue eyes and silver hair on a youngish-looking face. It's a look that contrasts sharply with his reserved, almost shy demeanor. I'm not surprised when his father Marv tells me Ted jumped up and cut the engine on a hay baler that had snagged his older sister's hair when he was five years old, likely saving her life. Ted and his brother Andy grew up farming with their father, who grew up farming with his father and brothers.
Marv Freiburger was born in 1942 on the farm Ted lives on today, the same farm homesteaded by Marv's great-grandfather Adam Haberkorn and his wife Eva in the mid-1800s. He watched the transition from horses to steel tractors and from family farms to industrial farms. When he was young, he heard Depression-era stories about men streaming into the hills from Dubuque looking for a bit of work and a warm barn to sleep in, and how his great-grandmother Eva baked for Native American miners during the 19th century lead rush.
Marv spent his early life working a farm with 20-25 milk cows, about 100 pigs, chickens, a big garden, and a few dozen acres of corn and beans. That changed in the late 1960s and '70s as commodity farming started driving smaller, more diversified farmers out of business, culminating in the Farm Crisis of the 1980s. Thousands of small farms disappeared into an agricultural system that favored farms with 25-30,000 acres of corn and beans sprayed down with pesticides, and vast industrial feedlots where thousands of animals spent their lives penned up and filled with steroids and antibiotics.
Marv flip-flopped between raising beef on grass without steroids, which still only garnered him the sales barn price any other farmer could get—regardless of how they fed and raised their livestock—and using hormones and steroids to raise bulky cattle much faster than any traditional methods ever could. About twenty years ago Marv had an experience that convinced him to leave the steroids behind.
He told me the story as we watched his Gelbvieh cattle graze quietly on by a creek on his farm in Sherrill. He and his neighbors had been implanting their cattle with a hormone called Ralgo, administered through a pellet put under the skin of a steer's ear, to bulk them up as quickly as possible. One day a group of Holsteins broke free. In the past, that meant a full day rounding up a bunch of cattle with tractors or horses. But with these drugged up Holsteins, Marv and his neighbor—both in their fifties—just ran them down.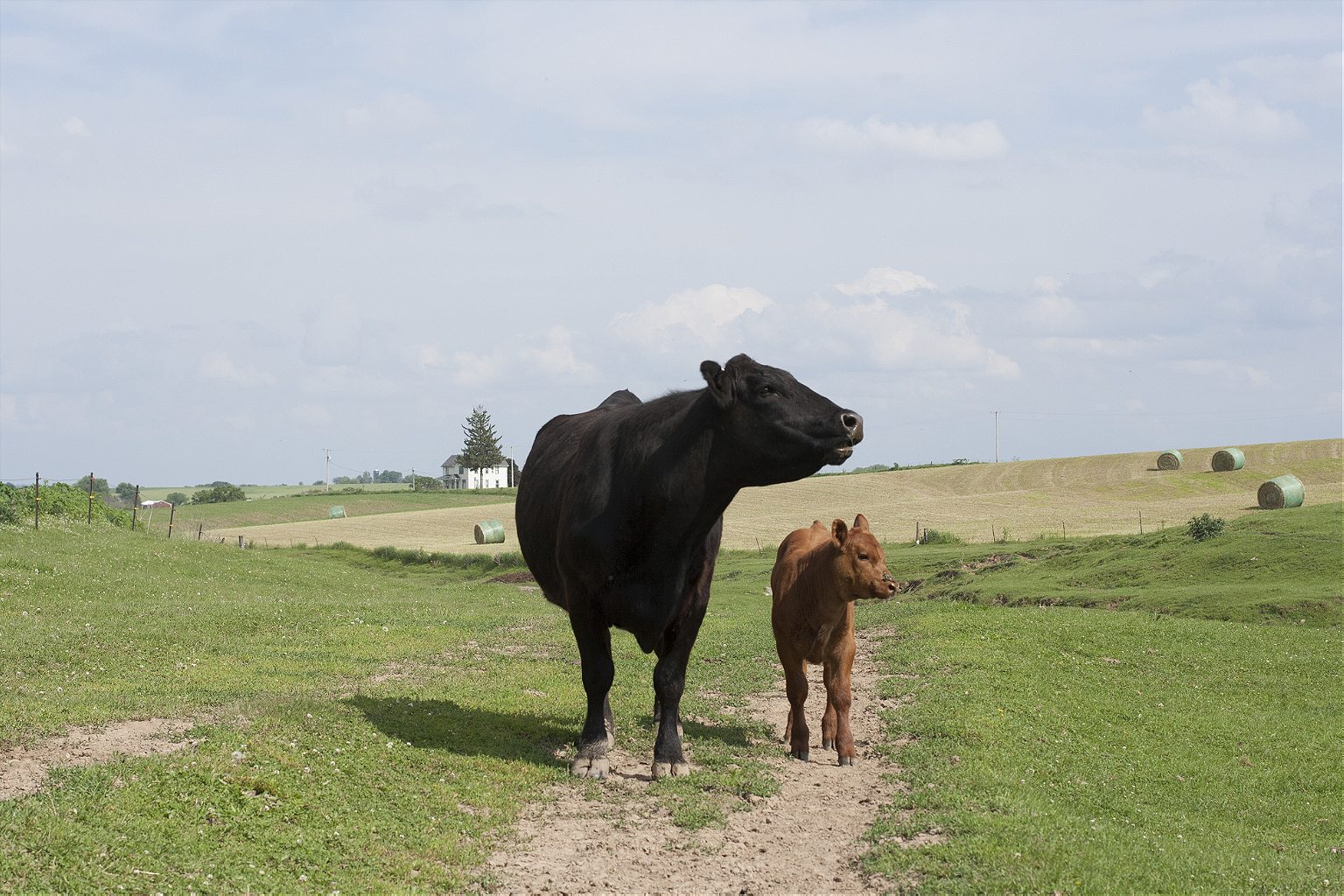 That got him thinking about the impact of steroids and chemically fortified feed regimens on the physiology of his cattle. When he spoke with the butchers at the packing plant, they said most of the cattle had toxic livers.
"So we just stopped doing it," Marv says. "The animals we feed are the animals we butcher ourselves and we eat, so we just did away with all those hormones."
Although it felt better to raise cattle that weren't drugged up, economically it was hard to rationalize the decision. Sales barns in the Midwest feed into the industrial agricultural system and make no distinction between grass-fed beef and doped up beef. A farmer just pulls his trailer up to the sales barn, drops the cattle off, and the buyers—huge conglomerates like Hormel, Tyson Foods, or Swift—establish the price for that day. Farmers found themselves between a rock and a hard place. Many opted to cut back on hormones and make up the extra cash in town working a full time job.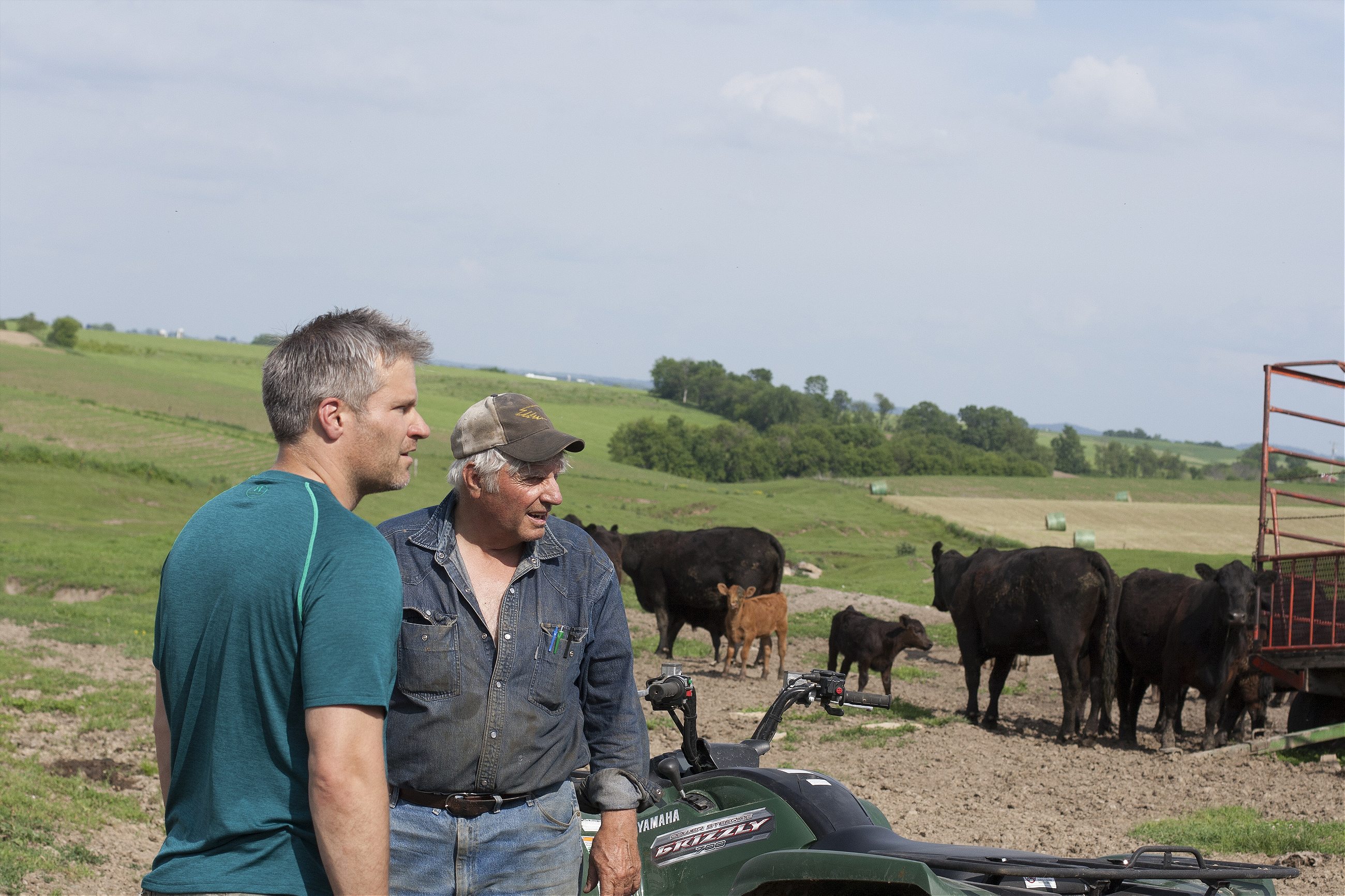 The key to sustaining an organic, traditional farming operation is to link the small farms of the Driftless with nearby big city markets. Jamie's man on the ground in cities of the Midwest is Todd Moore, a veteran of Chicago's punk-rock kitchens and Milwaukee's best French restaurants. He runs sales and operations for Jefferson Twp., which means he is in a lot of restaurants, speaking with a lot of chefs, passing out a lot of sample slabs of grass-fed beef and pork.
Todd is in his early forties, and after a lifetime in high-octane kitchens, he's brutally honest and bluntly opens himself up to show the musculature beneath the clean shaven, well oiled facade: marbled with wild Chicago nights, romantic setbacks and schizophrenic career moves. He's honest because he wants people to see him for who he is, someone obsessively meticulous and dedicated to the art of cooking. Knowledgeable, well liked and respected, as hard in the kitchen as he is soft outside of it, Todd is the connective tissue that makes Jamie's dream of selling Driftless produce to the kitchens of the Midwest possible.
Todd came up under acclaimed chef Paul Kahan at Blackbird in Chicago and was chef de cuisine at Bartolotta's Lake Park Bistro in Milwaukee, one of America's finest French restaurants. James Beard-winning Chefs Paul Bartolotta and Adam Seigal and their new chef de cuisine at Lake Park, Miles P. Borghgraef, were Jefferson Twp.'s first customers.
We meet Miles as he's putting the final touches on a full lamb that's been roasting with rosemary, garlic, and olive oil since about seven in the morning. Todd procured the meat for him from Jefferson Twp.'s Driftless farms, and Miles can't stop talking about it.
"It's so much better," Miles gushes. "You can taste the grain that it's finished on, you can taste the grass it was raised on. It's pretty incredible. And I am just eating as much as I possibly can at home. It was really awesome during their early stages when we were getting samples, Todd's like, 'We got this new steer, tell me what you're think.' And I'm at home just pounding steaks."
For Todd this is one of the best jobs he's ever had. It's like Christmas in the Midwest and he's Santa Claus, showing up with cuts of beef and pork and lamb that allow chefs like Miles to do any number of crazy things. Experiment with aging and curing processes, serve exclusive meals and send their customers into food comas, forcing them to stagger up and ask, "What was that?"
"This is really what we should all be eating," Todd says. "I mean, let's be real, the commodity system is pretty offensive, is it not? Food like this, the food we're eating and preparing here, it's the type of food that can spark a revolution. Maybe not in the way we live right away, but definitely in the way we eat, and what we expect to have access to. I mean, I have a daughter, right? This is what I want her to eat every day."
But right now, at current food prices, it's next to impossible. Todd sells to some of the best restaurants in Milwaukee and Chicago, and helps put together lavish meals for high-end clients featuring the best Jefferson Twp. has to offer, but breaking into the market means breaking a few banks. Miles remembers how long it took to convince his bosses buy into the idea, and he still purchases from the massive food groups to service his buzzing kitchen.
"I need a thousand filet mignons a week," Miles says with a shrug. "I'd love to get it all from Jefferson Twp., but they can't do that right now. So I still have to buy commodity meats."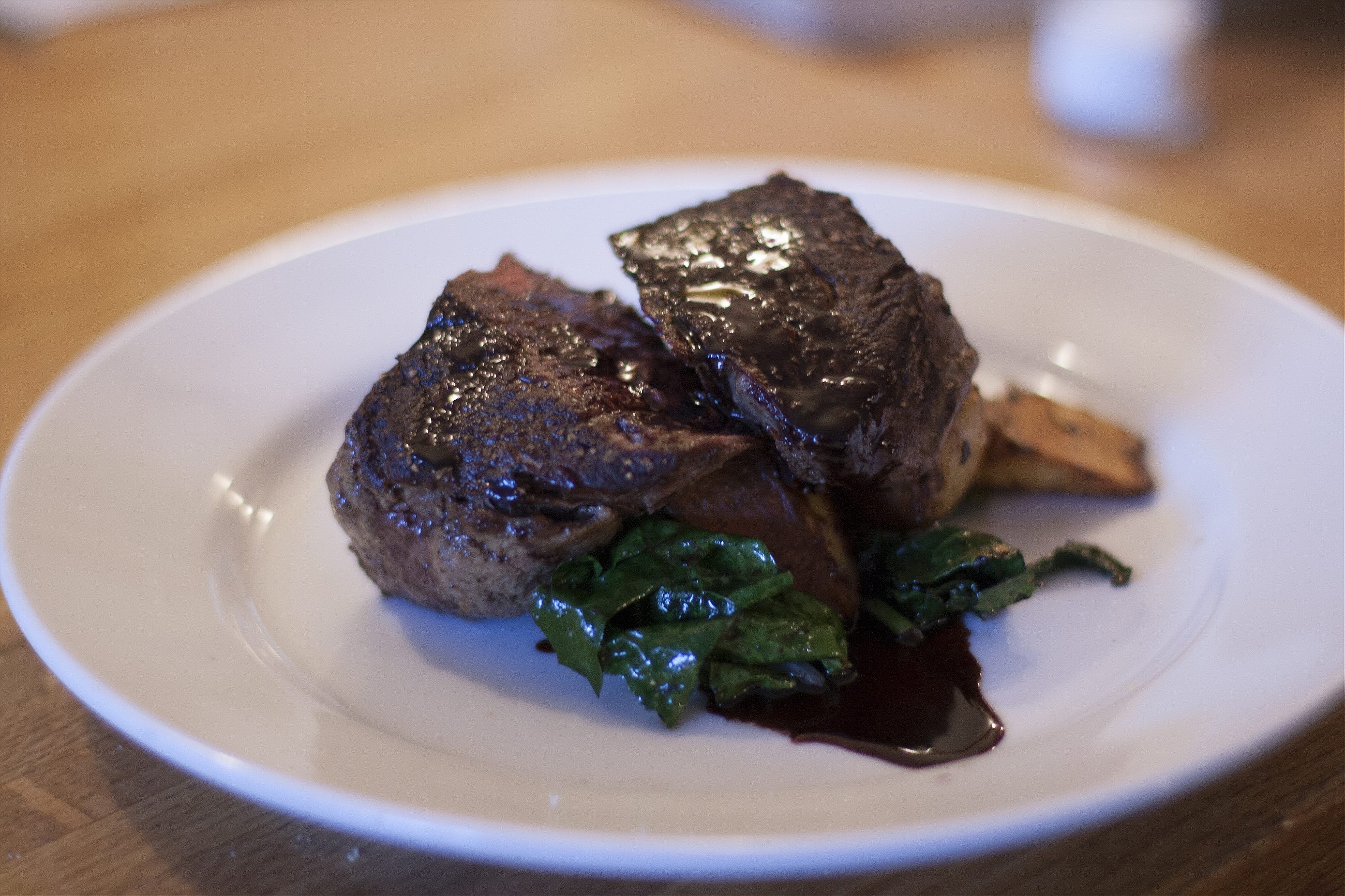 It's the summer solstice and I'm heading southwest on Wisconsin State Highway 14 toward Vernon County to meet a wizard. Vernon County is the self-proclaimed heart of the Driftless region, with Viroqua as its capital. Here a "harmonic convergence" of back-to-the-land hippies fleeing modern civilization and beleaguered activist farmers trying to stave off the 1980s Farm Crisis took a final stand against the waves of consolidation and commodification which were destroying the small family farm. The result is the world's largest organic dairy, Organic Valley, and a template for how to establish a thriving market for premium foods.
Jerome McGeorge, a 70-year-old man with long white hair and a wispy beard, is the wizard I'm looking for. He was a founding member of Coulee Region Organic Produce Pool (CROPP), the cooperative that owns the Organic Valley brand, and an old hippy straight out of the Summer of Love. One moment he is describing the revolutionary spirit of late 1960s San Francisco, the next he's on to peak food, the price of organic milk in Europe, mission versus profit motivated enterprises, and the long, slow death of the family farm during his lifetime.
Jerome invites me up to his home, a sturdy circular structure built into a hillside above the Kickapoo Valley, on a land trust a few miles outside of Lafarge. He is more prosperous now than he's ever been before in his life, and he uses the word often to describe the farmers Organic Valley works with and his ideal vision of the future. The CROPP model was built upon high premiums to farmers and high prices to consumers. In the late 1980s when the cooperative began, no one though the model would work. But the small band of farmers and hippies in Vernon county had latched onto a moment in the nation's consciousness, symbolized by Willie Nelson's famous concert in 1985 to raise awareness about the Farm Crisis savagely devolving the farming sector.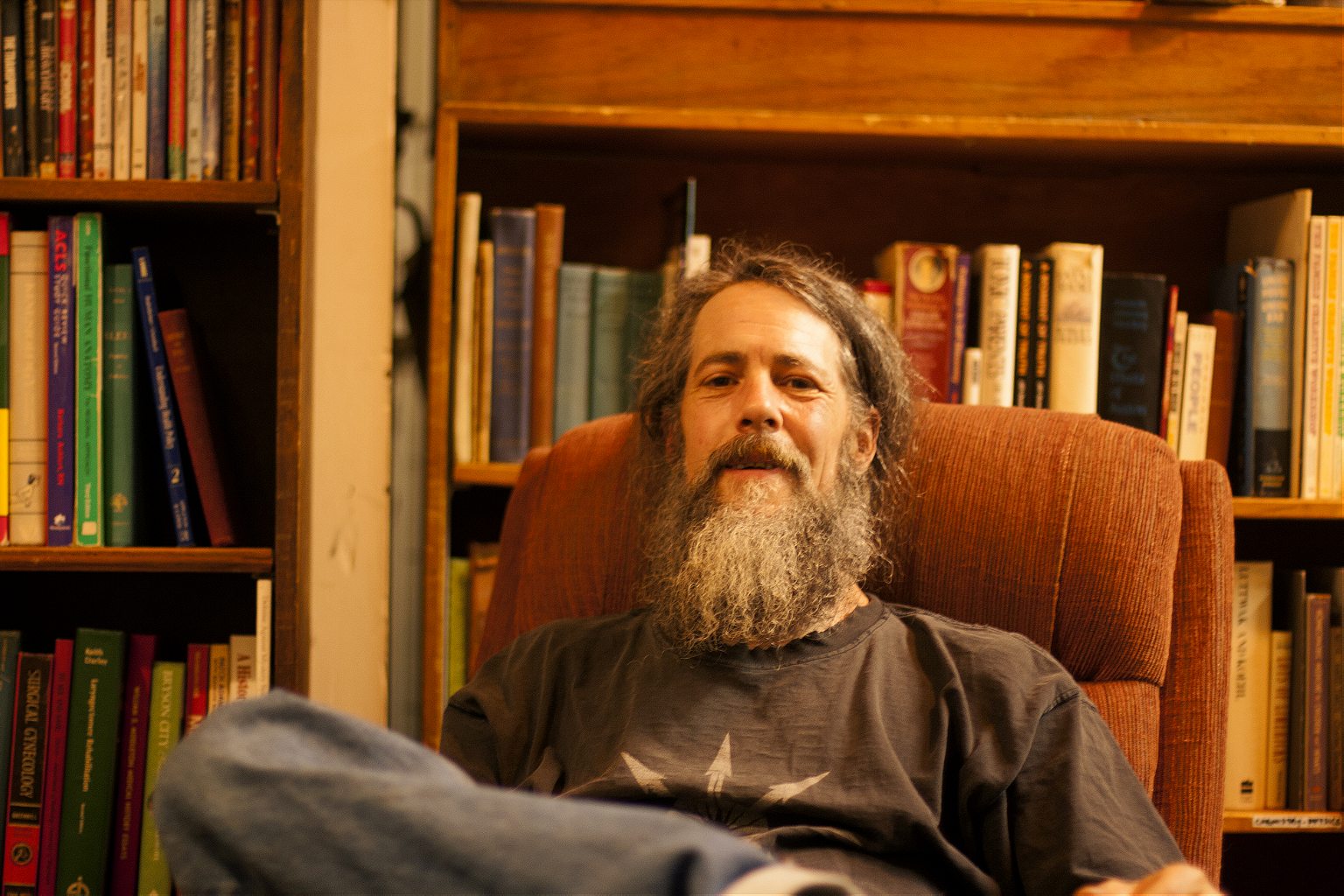 In the last 25 years, CROPP has helped enact national legislation to standardizes organic farming methods, helped sustain thousands of family farms across the country, and most recently surpassed Germany as the largest producer of organic milk in the world.
Jerome speaks almost feverishly of the food-driven revolution in consciousness the world needs in order to survive into the next century. He is a great admirer of the Amish, and tells me that for them, farming is the only true vocation. For the wizard and his generation, farm to table is much more than a new way of eating, a new fad for a new style of restaurant. Sustainable, responsible agricultural systems and the communities created by such systems are the answer to modern civilizations many ills. One key requirement of Jerome's revolution stays with me as I drive off later in the evening: "Food prices must rise!"
It reminds me of a statistic Jaime threw at me in passing. Americans spend less than seven percent of their paycheck on food, he told me, by far the lowest in the world. Europe spends almost twice that on average—Greece as much as 16.5 percent—while developing countries spend multiples more. India spends 25 percent of household expenditure goes to food. In China that figure is 26 percent, and in Pakistan it's a whopping 47 percent.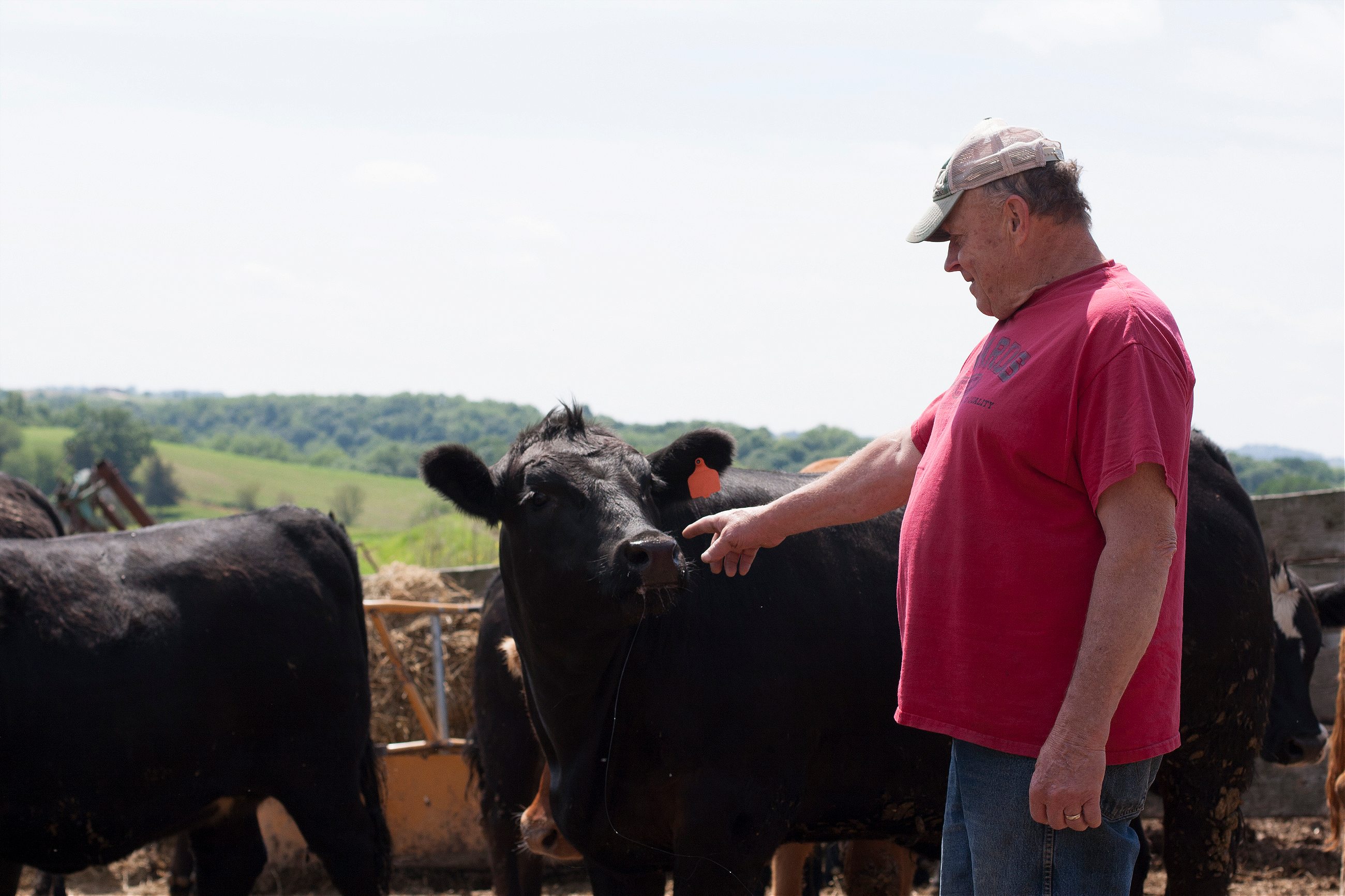 Madison perches at the edge of the Driftless, soaking up abundance and sprouting flushes of restaurants like a happy mycelium bed. Here the produce grown in this unique patch of the Midwest reaches the nation's largest producer-only farmer's market, the Dane County Farmers Market, and filters into dozens of farm-to-table restaurants around the city. People here are willing to pay the premium for the Driftless bounty.
"You could throw a rock anywhere in this city and find some organic arugula." says Jonny Hunter, co-owner of Forequarter, the Underground Food Collective and the Underground Butcher. His collective sources from all over the Driftless, including Jefferson Twp., and is expanding into Minneapolis soon. The collective consider themselves to be food activists—some of Jonny's first forays into the food world were catering gigs for political organizations he supported—and building up systems that function and sustain themselves is the slow work of the dogged idealist.
Jonny describes the relationship between the Driftless and Madison as similar to agricultural systems and markets around cities like Paris and Barcelona, where chefs and farmers have developed a close, symbiotic relationship that ensures both can survive, continue to produce the best possible food, and serve the customer with a unique experience.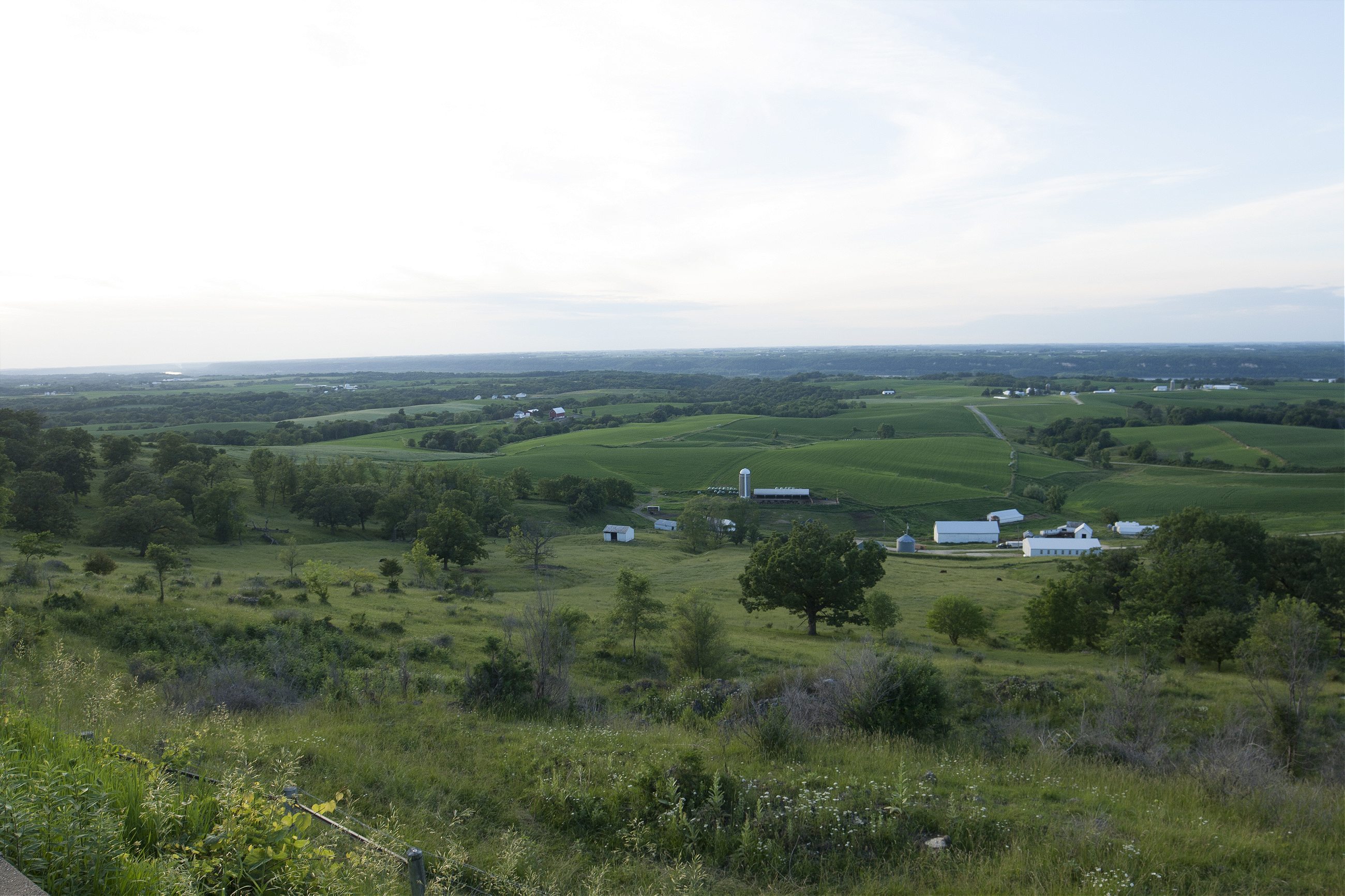 Madison is part of what is known as the "ring of lights," a loose necklace of cities surrounding the Driftless region: Chicago, Milwaukee, Minneapolis-St. Paul, and the Quad Cities (Davenport and Bettendorf in Iowa, and Rock Island, Moline, and East Moline in Illinois). Around 25 million people live in this urban ring. This is the market Organic Valley relied on when they started selling milk in the early 1990s, and the same market Jefferson Twp. focuses on now.
It's a diverse market with hipsters and organic foodies as well as conservative working class folk, wealthy upper class people, and soccer moms. The one thing that unites all of these disparate elements is the increasing demand for healthy, nutritious food. Indeed, the good food movement is now supported by a left, right, libertarian, and even Evangelical foundation.
"Everybody eats, and the movement's most basic tenets—food should benefit our health, farming should benefit our environment, food systems should be transparent—have wide appeal," wrote Andrew Jenner last March in the Washington Post. "From far left, far right and far out, the eaters have responded. Food politics runs deep purple. These are, quite literally, kitchen table issues."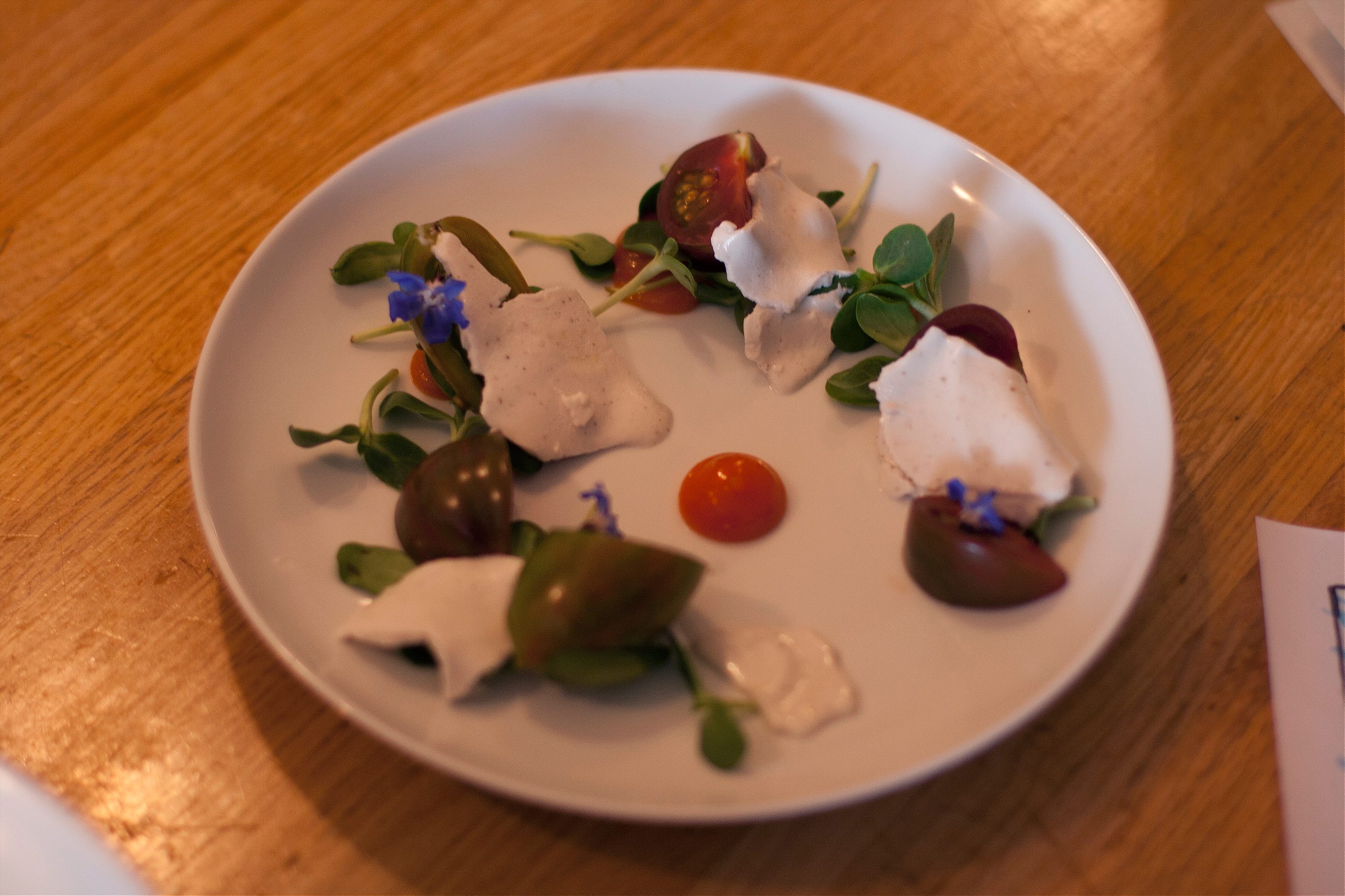 The day after Democratic presidential hopeful Bernie Sanders held a massive rally in Madison, President Barack Obama arrived in Lacrosse to discuss more kitchen table issues: an overhaul of overtime wage regulations. Representative Ron Kind was there to meet the president and push for the Navigation and Ecosystem Sustainability Program (NESP), a dual-purpose overhaul of the Upper Mississippi River Valley.
Kind represents much of the Wisconsin Driftless, and his constituents there say "he gets it" when it comes to sustainability and business. He pushed hard for an amendment to the 2002 Farm Bill, which would have shifted funds from commodity system subsidies to conservation, and introduced farm-to-cafeteria programs for schools in his district. In turn, he describes his constituents as "common sense people driven by pragmatism," people for whom the stewardship of the Mississippi River and the bounty of the Driftless are top priorities.
Kind is the beneficiary of the "Upper Mississippi River Valley Anomaly"—that large block of rural Democratic-voting counties that refuses to be boxed into a single definition. There is no widespread unionized industry, no spate of college towns or ski resorts that help explain why the Driftless region consistently votes in progressive politicians. It's just common sense.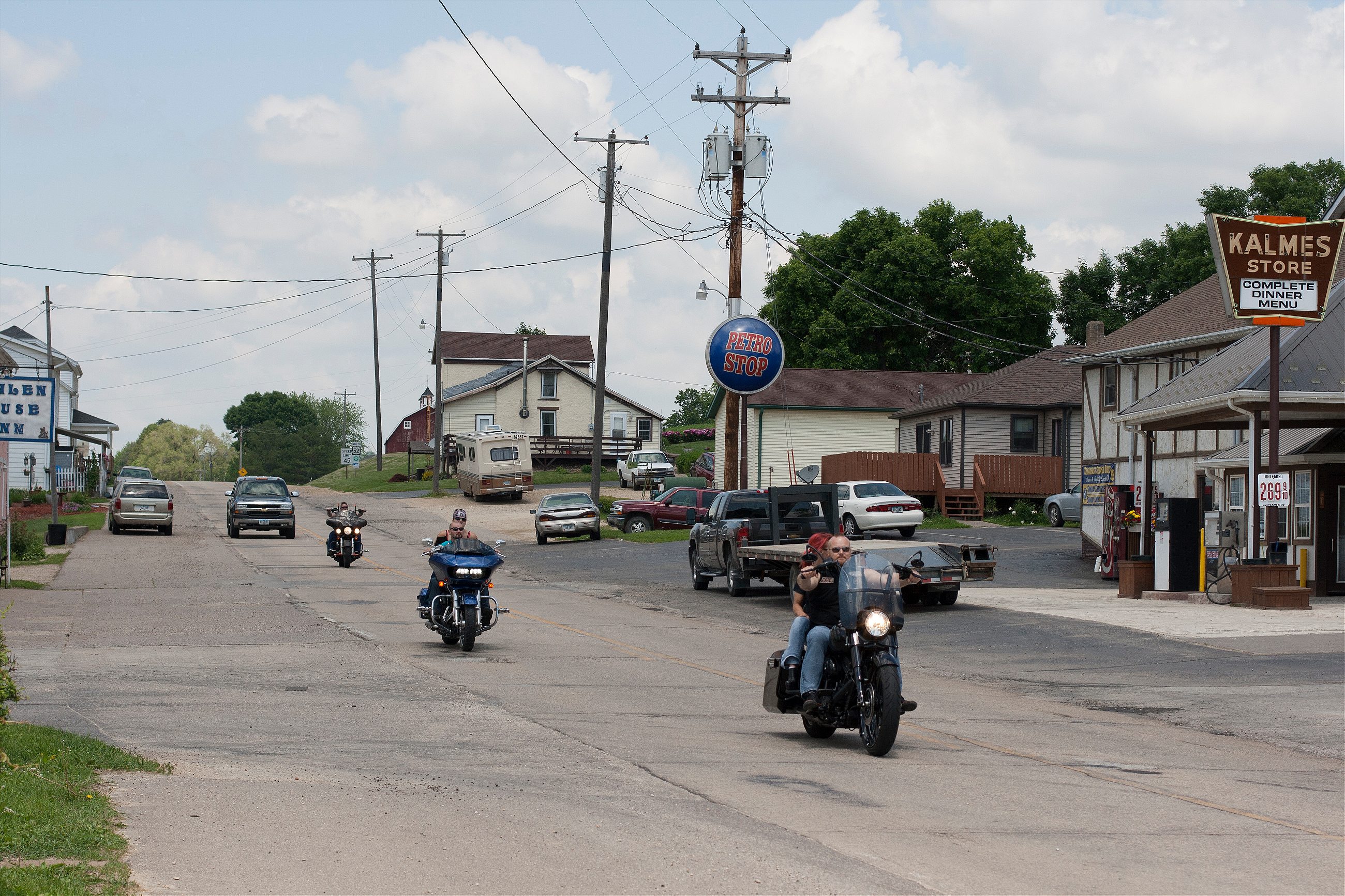 A posse of Baby Boomers on Harleys pass Jamie and me as we wind our way through the sun drenched hills of southwest Wisconsin. Billowing dust settles slowly behind a pick-up truck as it turns onto the two-lane highway. Tomorrow Jamie heads back to New York City, but right now he is struggling to summarize everything the Driftless region means to him. We've met Amish farmers scouring the Internet for tips on rotational grazing; Wisconsin cheese makers giving the Europeans a run for their money; and a dozen other characters who defy easy definitions. The only thing they have in common is the land, the food, and a slow conscientious way of living.
"Here you have people who work hard, are fiercely independent and very tolerant," he says. "There is a font of common sense that springs from this place and in a 24-hour news cycle that's blasted by people who don't really care about people or policy, who are only appealing to primordial themes of fear, this is a theme to appeal to. It needs to be amplified… someone needs to celebrate it."
He stumbles on for a few more miles, but as the sun begins to set and the clouds turn pink, Jamie grows quiet and we just drive. Him thinking of food systems, me watching the green fields of the Driftless shimmer in the dusky light.