Have a shisha pipe delivered to your door via moped. Ah, Beirut.

Take crossings seriously; other threats, less so. The official Beirut travel advice on U.K. and U.S. government websites is alarming. It's true that the security situation could potentially deteriorate quite quickly, and that terrorists could indeed carry out attacks in various parts of the country. But from a surprise-terror-attack perspective, central Beirut is probably as safe as London, Berlin, and Paris (at the time of writing). In line with most government travel-advice notices, avoid the suburbs of the city if you're paranoid. And while you're at it, steer clear of the U.S. embassy in Awkar, too. You likely wouldn't have ventured out to either destination for touristic purposes, anyway. Quips aside, do take extra care when crossing Beiruti roads. Drivers can be reckless and the streets can be chaotic. Keep in mind that traffic lights and stop signs aren't always to be trusted; red and green are sometimes treated as suggestions, not orders. Beware the pesky scooter—they tend to weave in and out of traffic with no regard for others.

Don't freak out at military checkpoints. Don't worry about your cab passing through the checkpoints stationed around the city, or about the armed soldiers who patrol the streets, for that matter; 2018 Beirut isn't 1978 Beirut. (You should be aware, though, that the city was the site of fierce urban combat during Lebanon's 15-year-long civil war, and that it also endured sectarian street clashes in May 2008.) Checkpoint stops generally entail the driver rolling down his or her window and lowering the music before saying hello or nodding awkwardly at a nonchalant soldier. Soldiers will, of course, do their due diligence if something or someone looks particularly suspicious. But if you're a law-abiding tourist, you have nothing to worry about. You can even ask soldiers for directions—they're usually happy to help.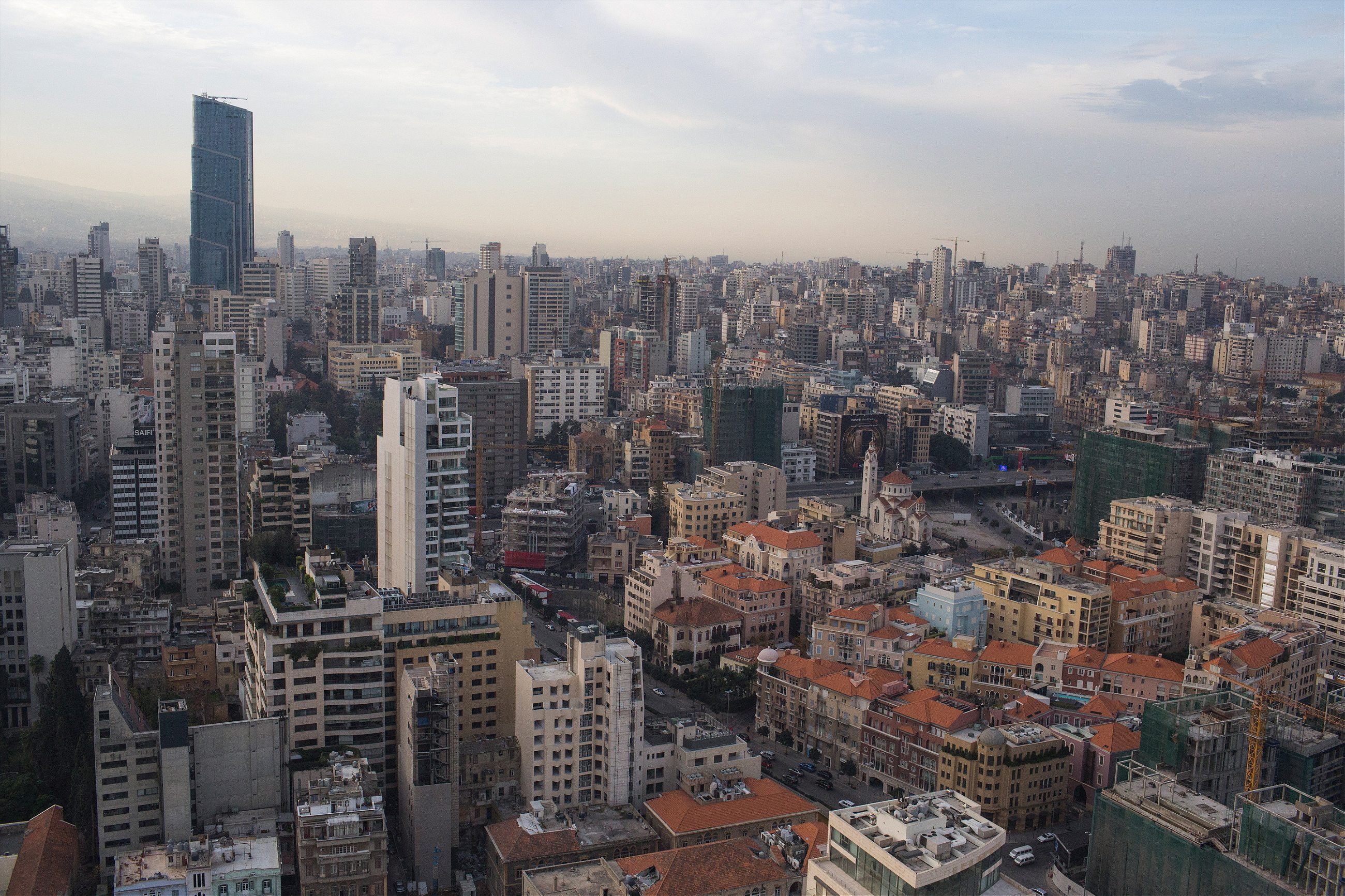 Beware Beiruti clichés. Veiled women alongside women in crop tops; mosques close to churches; and bullet-holed buildings near glitzy high-rises. These occasionally jarring differences add to Beirut's charm. Appreciate the diversity, but avoid exoticizing. Beirut's many communities seem to melt into one another beautifully, but these juxtapositions are rooted in divisions that have fractured the country—some of which linger. Then, there are the clichés. Over the decades, Beirut has 'Risen Like a Phoenix' 'from the ashes of civil war'. It's been the 'Paris of the Middle East.' Beirutis have 'partied as bombs dropped around them.' Its women are 'scantily-clad.' The capital is an 'assault on the senses' and a 'collision of contradictions.' Tanks have, of course, 'rolled' into and out of Beirut. And the city is almost always 'on the brink.' The cliché of all clichés, however, is the legendary 'snow and sea' trope, referring to the ultimate touristic experience of 'skiing in the morning and swimming in the afternoon.' While it's true that you can get to Faraya, a popular Lebanese skiing destination, in just over an hour from Beirut's beaches by car—sans traffic, of course—weather and logistics usually won't allow for this ambitious day plan.

Don't have an Israeli stamp in your passport. If your passport contains an Israeli stamp, you will likely be stopped and barred from entering the country, even if you have a Lebanese visa.

Pick your transport: Uber, Careem, taxi, or servees. Rule of thumb: if you're within half a mile of your destination and are headed towards a busy area, such as Hamra or Mar Mikhael, then walk (weather permitting). Traffic in Beirut can be so congested that you may end up tripling or quadrupling your travel time if you choose to move by car versus foot. Uber in Beirut, though generally decent, can occasionally be frustrating. GPS will sometimes fail on you or the driver or both, so you may end up having to make a phone call to explain exactly where you are before being picked up. Careem, a regional ride-sharing service, has a slight edge over Uber in terms of user experience, but it's on the more expensive side.
If you know exactly where you're going, and are familiar enough with the city to recognize when your driver is taking a longer-than-necessary route to drop off or pick up passengers, hopping into a servees, or local taxi, might be your best bet. Serveeset (plural) are all over, and it's relatively easy to flag one down. The servees is by far the cheapest taxi option, but can feel quite uncomfortable and cramped, depending on your commute standards. Note that if your servees is empty, you can ask the driver for a "taxi" ride to your destination, meaning you're booking the car for yourself and will be paying slightly more for the trip. If you're a woman traveling alone, avoid taking a servees at night, and exercise the same vigilance you would in any other major city. Always agree on a price before you step into the vehicle. Short servees rides are usually 2,000 Lebanese lira (US$1.32). (If you're lucky, you may spot or catch a ride in Beirut's infamous Azizah servees. The most patriotic vehicle you'll ever encounter, the car is adorned with Lebanese flags and can often be seen along the streets of nightlife hotspots Gemmayzeh and Mar Mikhael.) Old-school, reliable taxi companies such as Trust and Allo Taxi are common in Beirut, but prices run higher. Beirut also operates a local bus service, but I would avoid the option if you're a tourist, simply because it's the most cumbersome mode of travel, and by no means structured.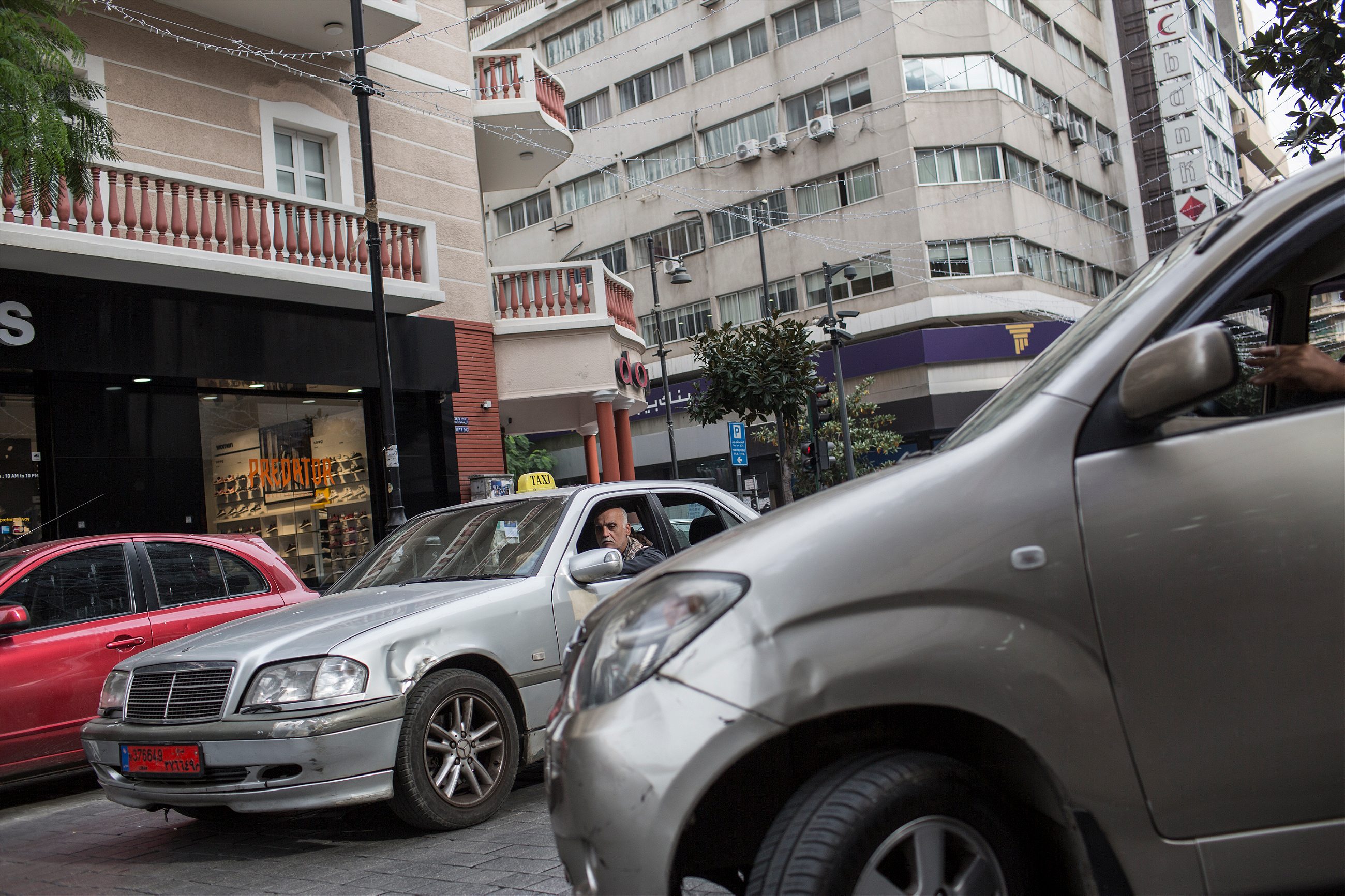 Learn landmarks, not street names. Beirut's twisty streets and zawarib do have names, but they're rarely used to give directions (this excludes well-known thoroughfares). Generally speaking, though, telling a taxi driver you're going to 'Ahmad Fares el Chidiac' or 'Choukri Ghanem' street will only get you quizzical looks. Commodore Street—named after Le Commodore Hotel—isn't actually a street, for example. Its official name is Baalbek Street, but you'd be hard-pressed to find a taxi driver or Beiruti who knows that (if you're curious about the names of the streets in the city, check out Google Maps or mapping-website and app Zawarib). What will help is if you point your driver or friend to a specific location or landmark within a particular area, such as the St Georges Yacht Club, a bakery (Pain D'or is a common one), a maghfar (police station) or a trumba (gas station). I once told a servees driver to drop me off at the trumba next to the Pain D'or near the Furn el Chebbak bridge—he knew exactly where to go. If you still need help getting from A to B, just ask. Beirutis are eager to help.

Bring dollars. If you're coming from the U.S., don't bother converting your cash to the Lebanese lira (officially referred to as the Lebanese pound). Most merchants will accept dollars in notes, and ATMs also give out U.S. currency. The exchange rate is fixed at one dollar to 1,500 Lebanese lira. Keep in mind that it can be difficult to sell Lebanese lira outside of Lebanon if you have any currency left over after your trip.

Get to know Fairuz, Beirut's sweetheart. If there's one thing that unites the Lebanese, it's the soothing, nostalgic music of Fairuz. My siblings and I grew up in the U.K. in the 1980s but were frequently transported to Beirut by the Fairuz songs our mother would play for us. This was how she and so many other Lebanese—at home and abroad—connected with the motherland, even during its brutal civil war. A trip to Beirut without knowing of Fairuz's existence would be akin to a trip to New York without experiencing jazz. Have a listen to the dramatic Li Beirut ("For Beirut"), Zahret el Madaen ("Flower of Cities"), an ode to Jerusalem, and Bhebak Ya Libnan ("I Love You, Lebanon") for snippets of her vast and incredible body of work.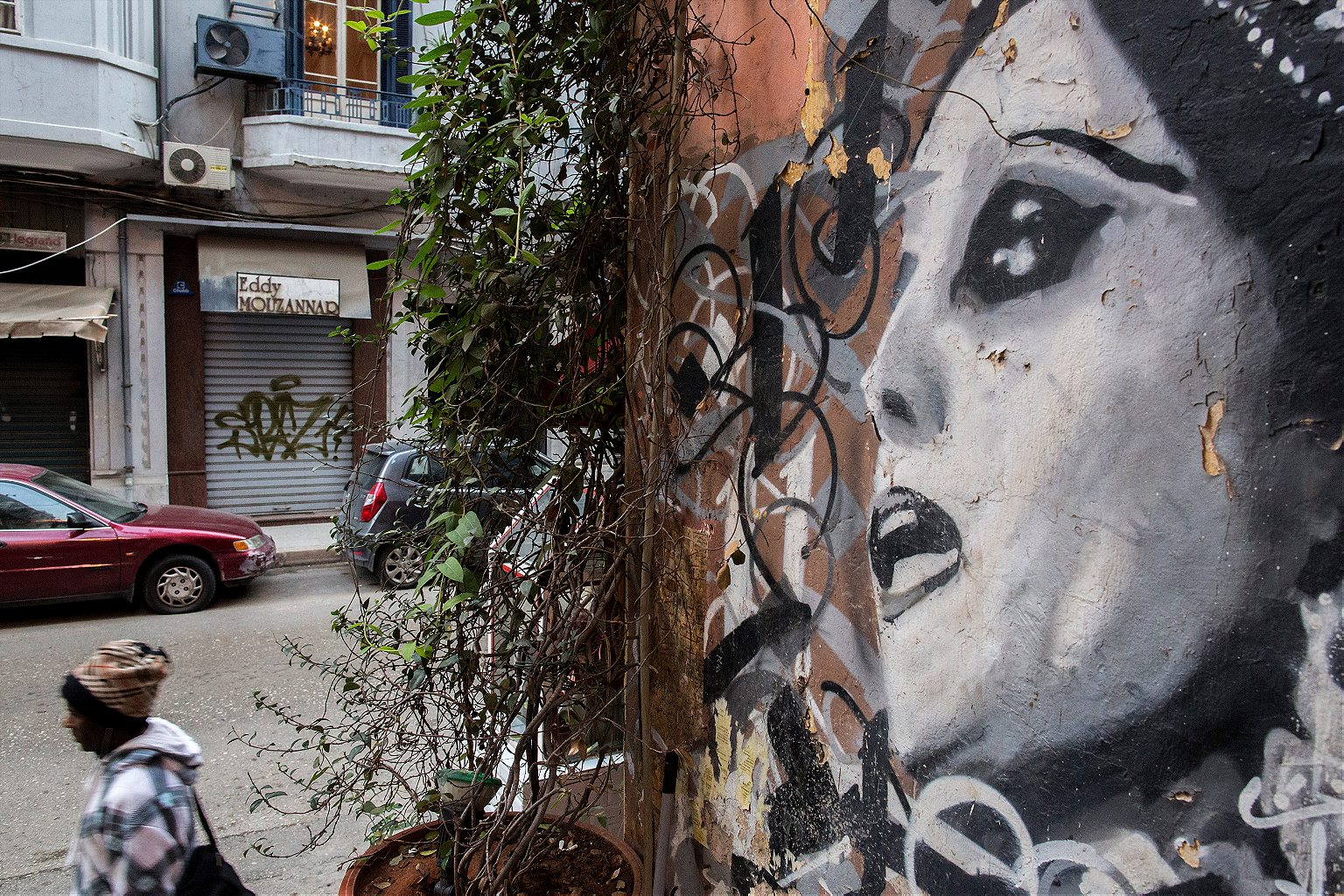 Read up before you go and be ready to debate. Politics and newspapers are like crack in the city. Heated political discussions are the norm. Restaurants and retailers will often have news channels playing on TV sets in the backdrop. Discussions at salons shift with ease from the latest Turkish soap opera to the latest assassination. The country's media landscape, though mostly divided along sectarian lines, is vast: while newspapers are folding in much of the rest of the world, Lebanon, a country of about six million, currently publishes more than 20 (a popular Arab adage goes: "Books are written in Cairo, published in Beirut, and read in Baghdad"). Many Beiruti households religiously tune in to the evening news on one of the country's multiple broadcasters, more often than not delivered by particularly attractive Lebanese anchors.

Skip the coffee chains. Beirut, naturally, is home to a sizeable hipster/millennial crowd that loves its fancy coffee, za'atar croissants, and free Wi-fi. The city has many cafes including, of course, global chains such as Starbucks and Costa. But if you do need to charge up and access the internet while sipping on a latte, make sure you visit independent, local businesses peopled by students, journalists, academics, and aid workers alike. The list is long, and each venue has its own charm, but give Dar Bistro (a personal favorite), Riwaq, Mezyan, Cafe Younes, Kalei, or Ta Marbouta a try. For a spot of shisha, check out Cafe Hamra or Ka3kaya. On that note, if you're staying at a friend's place or an Airbnb that allows it, you can even have a shisha pipe delivered to your door, via moped. Ah, Beirut.

Try Lebanese for breakfast, French for lunch, and Armenian for dinner. Like the city itself, Beiruti cuisine is multicultural and dynamic. Lebanon is said to have more than 50 mezze dishes (although I can only name 26). Head to Enab, Kahwet Leila, Abd el Wahab, Falamanki, and Diwan to sample some. Tawlet serves local dishes cooked by mothers and grandmothers—homemade food you wouldn't normally find in restaurants. If I had to recommend two must-have dishes, I'd say manakish—a flatbread topped with cheese, za'atar, or other fillings—and ful, fava-bean stew. You won't struggle to find a man'oushe bakery in Beirut or elsewhere in Lebanon: they're scattered along most of the city's main streets and its twisty alleyways. Try Hamadeh in Hamra. For ful, make your way Soussi, and while you're there, order fatteh (flatbread, yogurt, and chickpeas) and bayd bi awarma (eggs and lamb confit). More on the city's culinary options.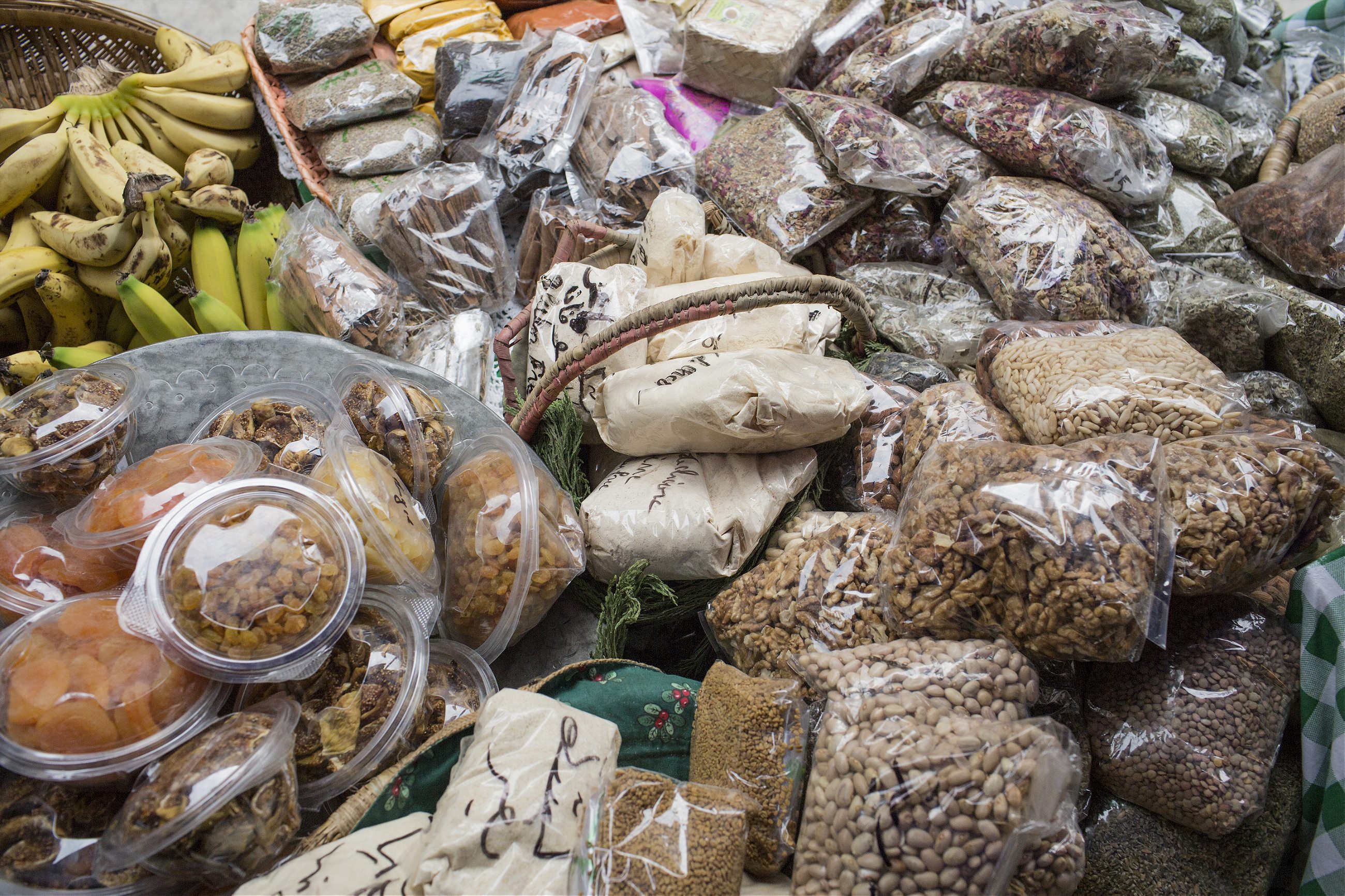 Go to AUB. The American University of Beirut is one of the prettiest campuses you'll ever see. I would know—I was so enamored by AUB, I attended the university for a full five years. Known as the Syrian Protestant College when it opened its doors to students in the late 19th century, its campus, built by American missionaries, is breathtaking, with stunning views of the Mediterranean. From the campus' Green Oval, you can get a good look at AUB's Ottoman-style buildings, as well as the Issam Fares Institute, a Zaha Hadid concoction that, depending on your taste, is either a marvel or an architectural eyesore. Besides housing an archaeological museum, a geological collection, and five libraries, AUB is also home to dozens of cats who stroll around campus like they own it. (To access AUB, go the university's Main Gate and tell security you're a visitor. You'll be asked for ID.) Bliss Street, named after the missionary who founded AUB, Daniel Bliss, is filled with bookstores, cafes, and restaurants catering to the university's students and visitors, so you can comfortably make an afternoon out of your trip.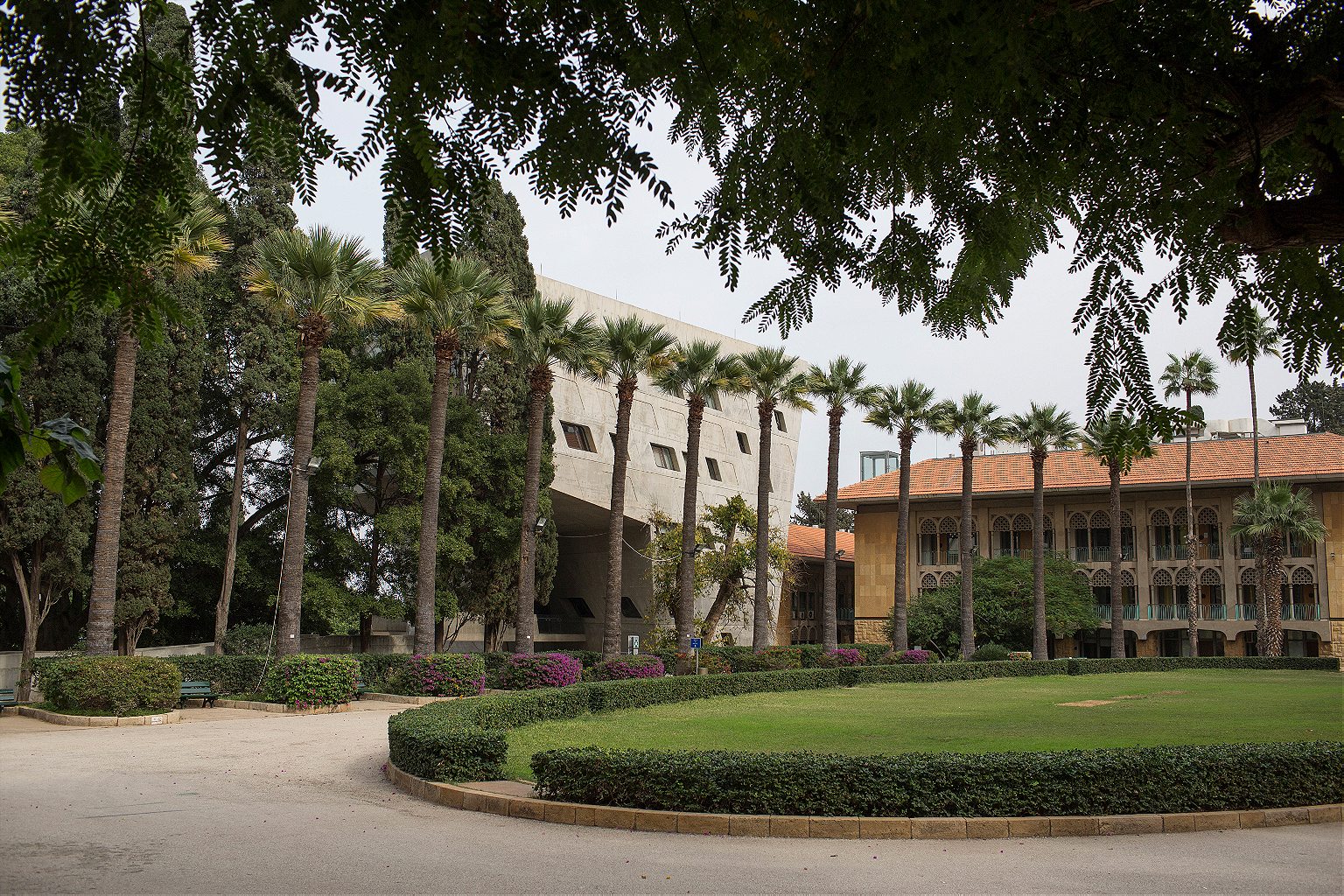 Learn some Arabish. Beirutis frequently fuse Arabic, English, and French in casual conversation. Some refer to this form of slang as Arabish. Often said sarcastically—hi, kifak, ca va?— borrowing 'how are you' from Lebanese colloquial Arabic and 'okay?' from French, is one such example. Another is "Garcon, el-fatoora, please," meaning, "Waiter, the bill, please". While Arabic is Lebanon's official language, French is spoken by many—a lingering remnant of France's colonial legacy—alongside English. On the topic of slang, a few phrases frequently uttered by Beirutis:
Asle
Literal meaning: authentic or original
Slang meaning: a loyal friend (the English millennial equivalent would be "fam")
Rouh ballet el baher
Literal meaning: go tile the sea
Slang meaning: get lost
Bsheel
Literal meaning: I'd lift
Slang meaning: I'm in/up for it
Mkhalfak w naseek?
Literal meaning: did I give birth to you and forget?
Slang meaning: I'm not your mother/parent

Explore old Beirut with a walk in Basta. Take a walk through the Basta antiques and furniture souk, and Zqaq el Blat, where the remaining vestiges of old Beiruti houses stand. Most buildings channel a period of Beirut's history that has been eclipsed by high-rises and restoration in other parts of the city. Antique sellers run shops their fathers and grandfathers ran before them—the market opened in the 1940s. The area will give you a unique sense of Beirut's social fabric when it comes to income disparity and diversity. Also head to Borj Hammoud, Beirut's Armenian quarters, for a similarly authentic experience.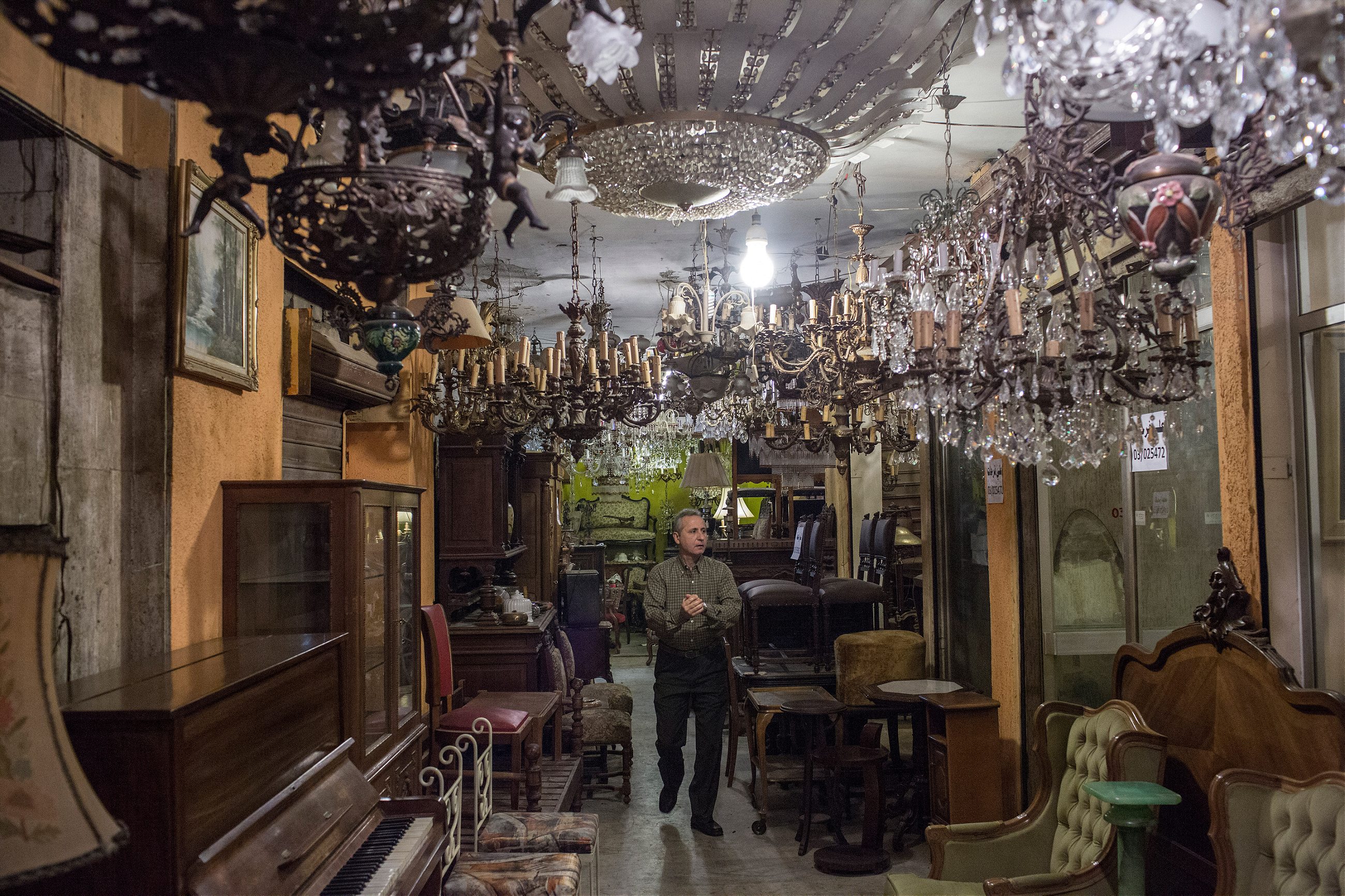 Know what to post on Instagram. Beirut has stunning graffiti and murals. Ashekman, a street art crew, has painted up parts of the city with tributes to some of Lebanon's icons, including singers Fairuz, Sabah, and Wadih el Safi. Also popular is Yazan Halwani, who has adorned Beirut with cultural and intellectual figures including assassinated Lebanese journalist Samir Kassir and the late Palestinian poet Mahmoud Darwish.

Visit the Corniche. Take a lazy stroll along the Corniche for sweeping views of the Mediterranean. Families flock to the seaside promenade to watch the sunset and mingle, particularly during the weekends. Set off in the early morning if you'd prefer to avoid the crowds. You'll only have fishermen and fitness lovers for company. Turkish coffee, backgammon-players, and termos (pickled lupini beans) sellers add to the charm, not to mention the shisha smokers. Consider hiring a bicycle from Beirut by Bike and cycle to the Raouché.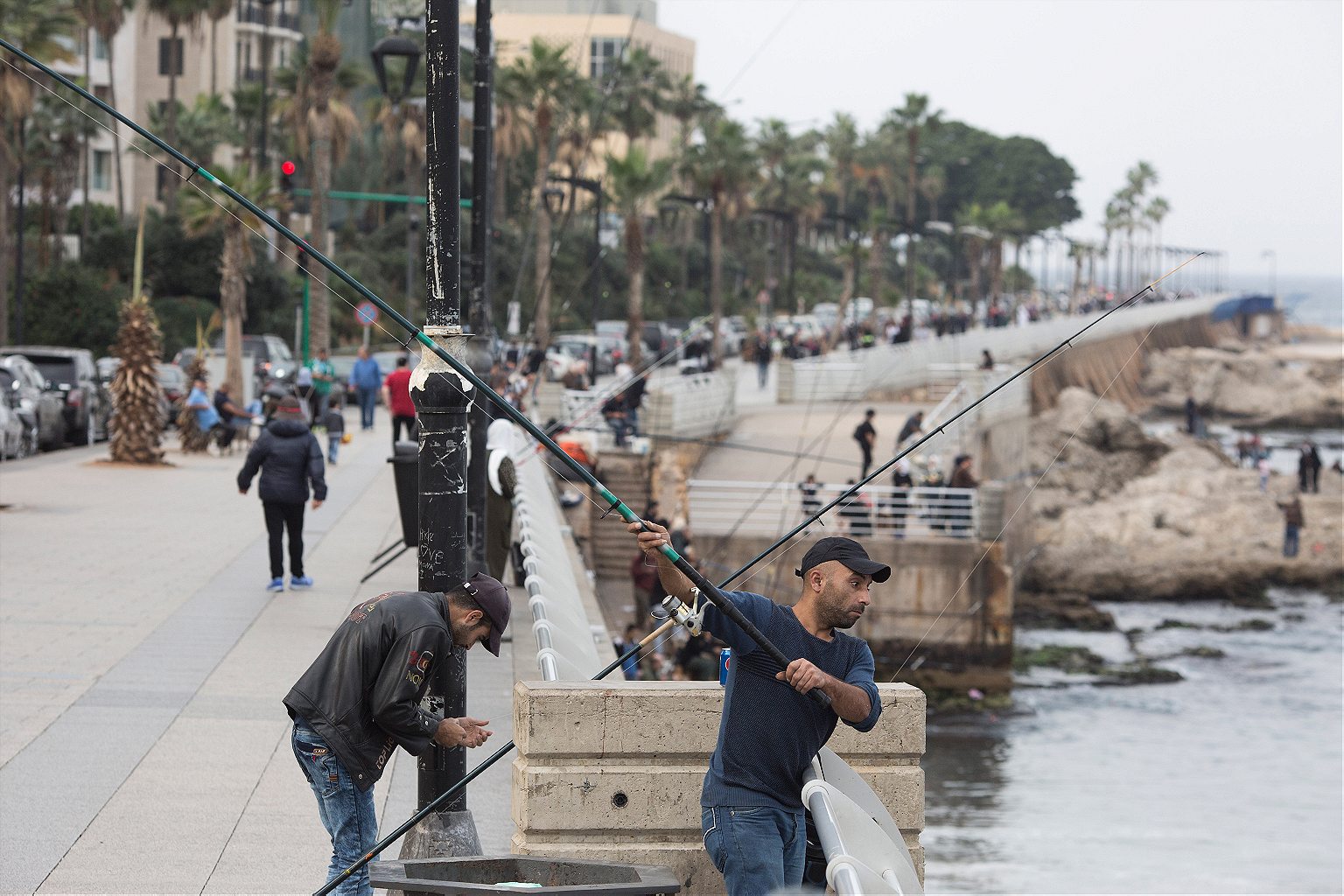 Embrace the nightlife. Over the years, I've cringed at the well-worn depiction of Beirut as a party town, particularly when framed in the context of: "the Lebanese just love to party to forget the war!". I only push that cynical attitude because there's so much more to the city. That said, nightlife in Beirut is impressive. New bars seemingly pop up every other week—it's sometimes difficult to keep up with the latest go-to venue. The three main areas to hit are Badaro, Gemmayze, and Mar Mikhael, with the latter serving as a nightlife magnet. Armenia Street and Gouraud Street are the main partying-thoroughfares, packed with bars, clubs, galleries, and some excellent street art. Hamra (home to AUB) and Monot, once the city's most popular nightspot, also offer decent pub options. Check out Cantina Sociale for its wine selection, the Jerry Thomas Experience or Anise for their cocktails, and Radio Beirut for its hip-hop events. Trainstation, Bohemian, Chaplin, and Abbey Road are also local favorites. Admittedly less popular than they were a decade ago, Kayan, Torino, and Dragonfly in Gemmayze are still excellent spots for a quick mingle and drink. If you're looking for pomp and swank, make a reservation at rooftop venues Skybar, White, or Iris over the summer (be sure to book well in advance, and that the clubs are open. Some have experienced temporary closures). Music Hall, which doubles up as a theatre and club, is an experience in and of itself, offering fusion and world music in a bohemian-esque venue. If what you're after is some serious nightclubbing, try the notorious B018, the Garten, Uberhaus, AHM, and the Grand Factory. Post-2 a.m., head to one of the city's numerous branches of Zaatar w Zeit for munchies.

Beirut has a vibrant LGBTQ+ community. Beirut is considered the most liberal and accepting city among its Arab peers when it comes to same-sex relationships. The capital has various LGBTQ+ groups including Helem (Dream), the first of its kind in the Arab world, and activists have put pressure on the government to amend the country's laws on the matter ("homosexual acts," understood as "unnatural acts," are considered a crime in the country, so discretion is advised). Last year, Beirut had its first Gay Pride event, which included an exhibition on gender fluidity and a coming-out gathering. The city also has a number of queer-friendly spaces, pubs, and bars. Hamed Sinno, the frontman of Mashrou' Leila—a famous Lebanese band born of a music workshop at AUB back in 2008—is openly queer. To my mind (and to many others), Sinno is Beirut's very own LGBTQ+ hero.

Refugees are an integral part of Beirut's social fabric. Lebanon has the biggest refugee population in the world on a per capita basis. Throughout its history, Beirut has offered shelter to thousands of displaced people and refugees, including Syrians, Palestinians, Armenians, Iraqis, and Sudanese. More recently, the war in Syria has forced some one million refugees into Lebanon, with large numbers settling in Beirut. Shatila, a Palestinian refugee camp to the south of Beirut, hosts almost 10,000 registered Palestinian refugees. Refugees also reside in informal spaces across the city. Beyond the statistics, though, it's important to note that while the Lebanese have for the most part welcomed refugees into the country, there are toxic, bigoted attitudes towards them, too—some argue that Syrian refugees pose a threat to national security and stability, for example. There is also a persistent discrimination problem in Lebanon, particularly towards Palestinian refugees, with restrictions on rights to own property and work. Many excellent NGOs in the capital are committed to helping refugees. Check out Hostel Beirut, a registered non-profit that facilitates volunteering and donates proceeds to educational projects for young refugees.