A smart guide to Jordan's capital city.

Don't be alarmed by the metal detectors. Jordan is safe to visit, despite its troubled neighbors. After a series of hotel bombings in Amman in 2005, the government took steps to ensure that nothing similar could happen again: as part of a wide-reaching security overhaul, metal detectors were installed in hotels, malls, movie theaters, government offices, and supermarkets. On the rare occasion that there is some kind of threat, embassies will issue travel warnings recommending caution at malls, hotels, and tourist hotspots such as archaeological sites. There are regular protests, sometimes weekly (for example, in response to Donald Trump's decision to move the American embassy from Tel Aviv to Jerusalem), on Fridays following afternoon prayers, starting from the Husseini Mosque in downtown Amman—but they are overwhelmingly peaceful.

Listen and learn. Amman is a diverse and cosmopolitan city, home to sizable communities of Circassians, Armenians, Palestinians, Iraqis, and Syrians, among others. Refugees fleeing various regional conflicts have more than doubled the city's population in less than a decade. Naturally, this mix of cultures and communities produces diverse political opinions, which Ammanis like to debate at any available opportunity: over tea, at the barbershop, with a taxi driver, at a wedding, at funerals. Whether you're new to Jordan or not, the best approach to handling these conversations is to listen, and show some empathy. Every person who wants to talk politics with you is offering you some insight into the city's multitude of experiences.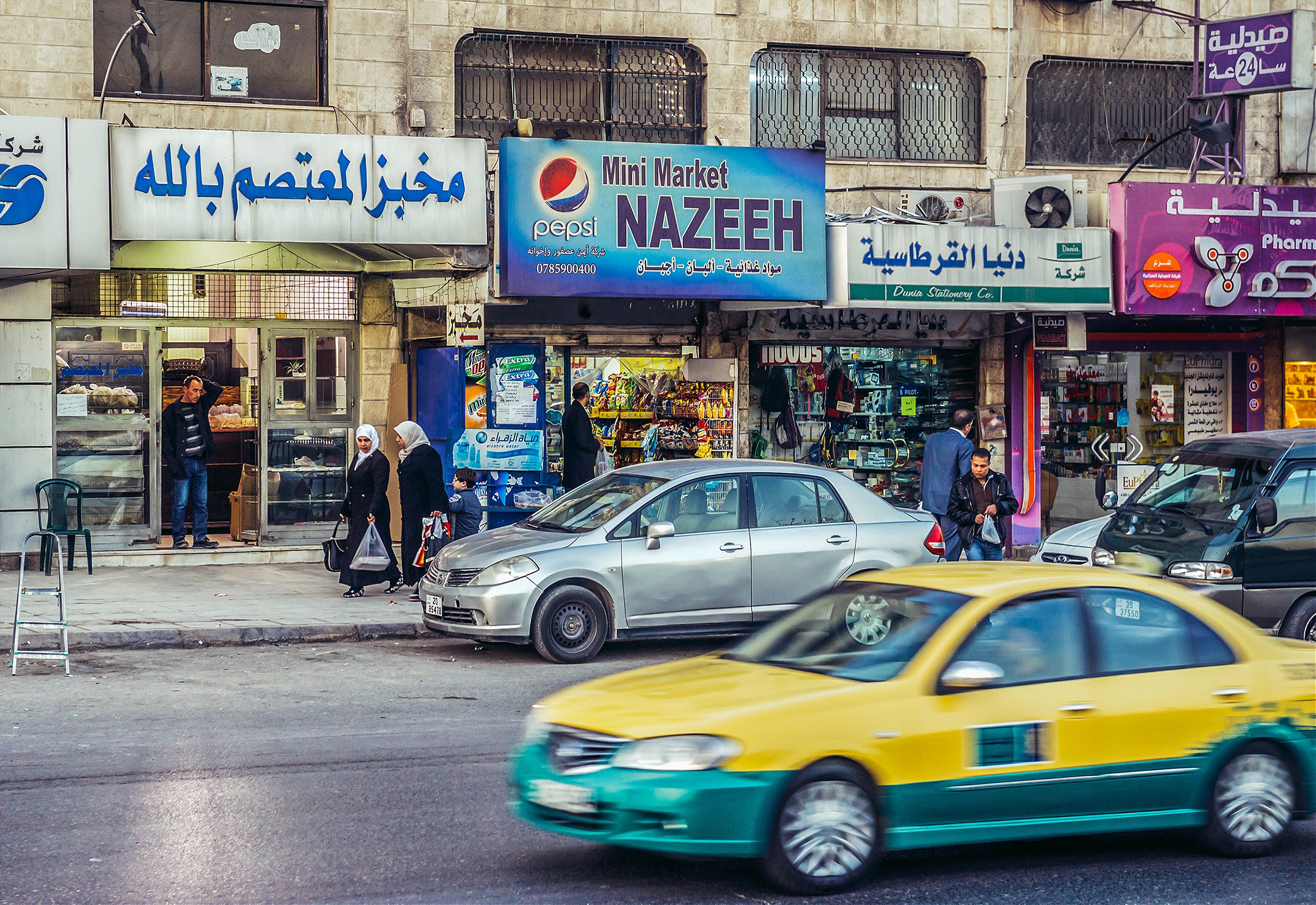 Say hello. The so-called "Jordanian frown"—a tongue-in-cheek term for a reputed national preference for resting stern face—is only skin deep. Greet people with an enthusiastic "Marhaba!" (hello!) and you'll receive a warm welcome. Jordanians often see meeting foreigners as an opportunity to show their hospitality and practice a foreign language. This includes taxi drivers, policemen, waiters, or the person you to ask for directions. Some will insist on speaking as much English as possible and ignoring your attempts to speak Arabic. Conversations with new acquaintances may result in a sincere, won't-take-no-for-an-answer invitation to lunch at their home. Depending on how persistent your would-be host is, you might have to change your plans for the day.

Find your bearings. Amman was first built on seven hills, but the city now sprawls over 19 hills comprised of 27 districts. Neighborhoods tend to be named for the hills ("Jabal") or valleys ("Wadi") they occupy. To get around, knowing a street name is not as useful as knowing significant landmarks, especially the eight traffic "circles"—or "roundabouts"—that run through the western part of town. Learning the word duwwar (circle) and its corresponding number (1—awal, 2—thani, 3—thaleth, etc.) will help you navigate the city.

Take the stairs. You can't avoid climbing stairs if you want to explore Amman on foot. These old stairways scattered throughout the city's core are the arteries connecting different neighborhoods. Start with the Kalha stairs, leading from the downtown area into Jabal al-Weibdeh (and check out the Jadal cultural café at the top). Then, walk under the colorful umbrellas at the al-Shamsi stairway in Jabal Amman, around the corner from Al-Balad theater. Across the street from the Roman Amphitheatre, climb the stairs leading up to Jabal Qala'a (the Citadel). There's a landing area mid-climb for a perfect photo of the theater.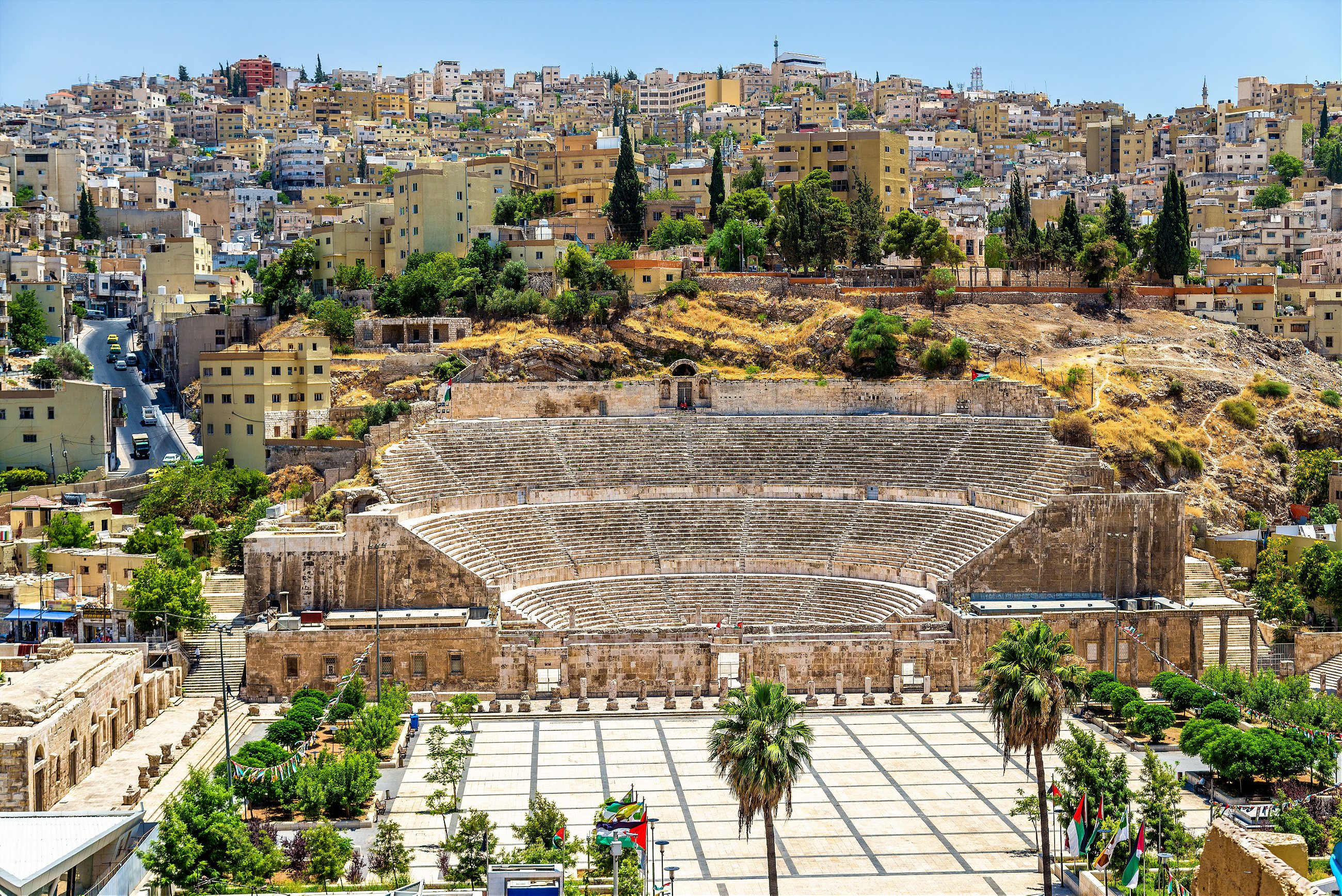 Learn the art of ordering coffee. Amman has plenty of coffee shops and cafes, but there's nothing like ordering coffee from the many street-side stalls serving Turkish coffee in small plastic cups for a few piastres. This is the go-to drink for the city's night owls, including taxi- and truck drivers. There are usually no places to sit; most customers just stop their car where a 'runner'—who will bring them the coffee—can see them, and order with only hand gestures. Use your fingers to indicate how many coffees you want, then give a thumbs-up for a sweet coffee (hilo), hold your hand out flat for medium-sweet (adi), or a thumbs-down for unsweetened (sada).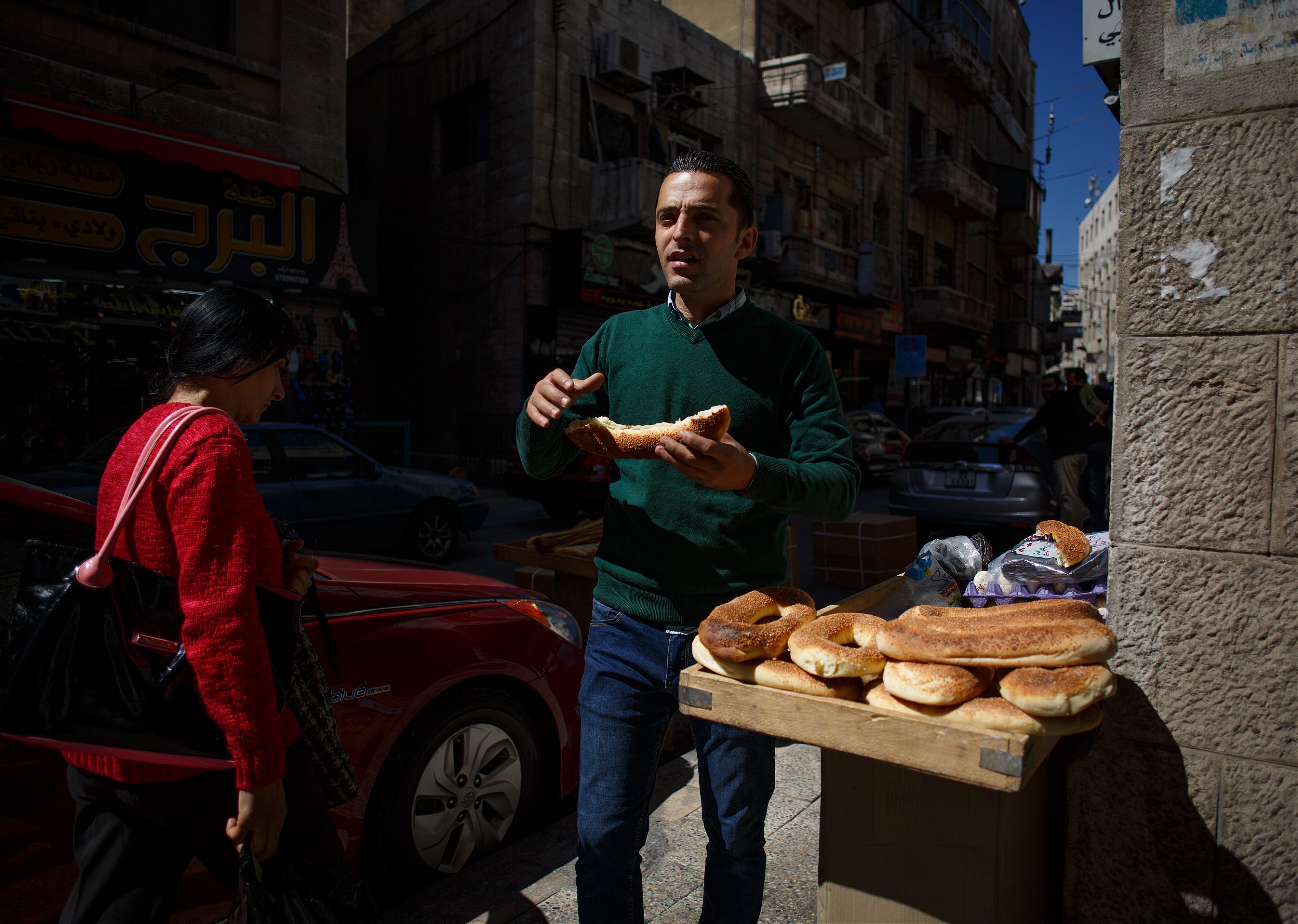 Rise early for breakfast. A typical Jordanian breakfast usually involves hummus, ful, and falafel, and most guides will direct visitors to sample these at Hashem in downtown Amman, which is indeed a treasure, but one that requires time to sit and be served at leisure. So, working Ammanis opt instead for ka'ak sandwiches and tea: Levantine sesame bread, boiled eggs, some processed cheese, and a tea bag in some hot water from street-cart vendors. For a real "DIY" experience, make an early morning trip to Salah Al-Deen Baker. Wait next to the giant oven for the next batch of steaming bread to come out, then take it to the counter and build your own egg-and-cheese sandwich. (The price depends on how much of each you use.) You can eat inside, or on the sidewalk watching the morning traffic, but either way, it's standing room only.

Choose your knafeh wisely. Amman has so many shops specializing in this cheese pastry and syrup dish—which originated in Nablus, Palestine—that it just might be the city's favorite sweet. Jordanians eat knafeh at engagement parties, weddings, birthdays, and graduations, but it's also a staple of election campaigns. Beyond the glimmering sweet shops, Habibah, tucked away in the Balad area, serves the city's best knafeh. Look for the crowd lining the alley, eating their bounty with plastic plates and forks. You can get your knafeh smooth or crunchy; the former is a good starting point for newbies.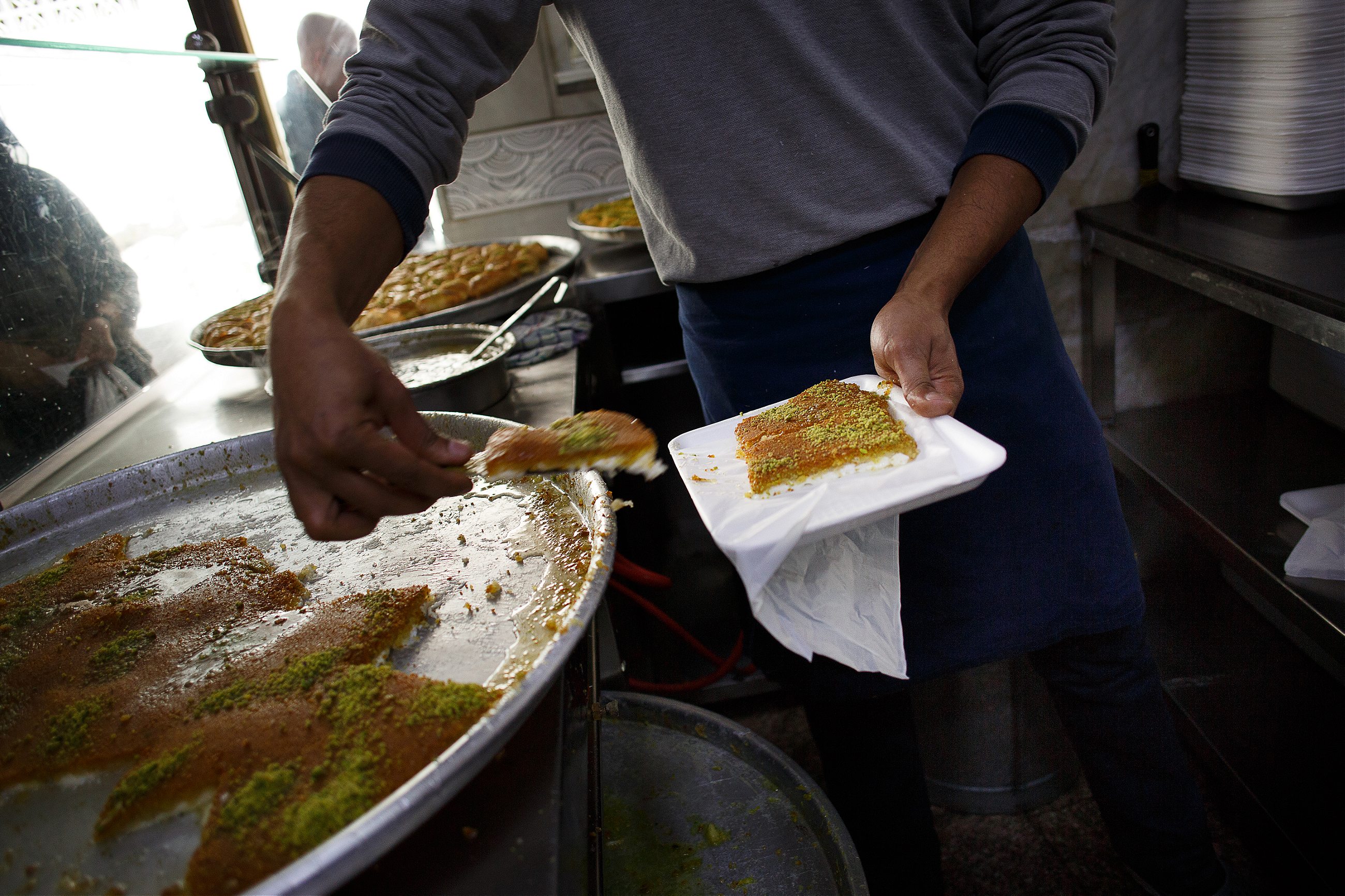 Drink seasonally. Amman's downtown area is a haven for juice stands serving all kinds of fruit-based concoctions, but don't overlook the seasonal offerings. In the sweltering heat of summer, sugarcane juice is a cool (and blood-sugar raising) treat. In the winter, warm up with sahleb, a thick, pudding-like drink sweetened with vanilla, coconut, and cinnamon.

Adjust to the soundtrack. Amman can be noisy day and night. There's the constant honking of car horns, the call to prayer—athan—five times a day, the constant purr of construction sites, and gas trucks weaving through neighborhoods blasting a looping instrumental version of "Rendezvous" by Amr Ismail. Other sounds include the flute announcing the arrival of the cotton-candy man, or a convoy of cars honking their horns for a wedding or graduation. Then there are the fireworks and occasional gunshots, which tend to go hand-in-hand at festive occasions such as engagements, weddings, graduations, elections, or major football matches. (When the police started to clamp down on celebratory gun-firing, people just started using more fireworks.) And when the weather's good, Ammanis stay up late. In the summer, kids play street soccer in the evenings, their yells mingling with lively discussions from family gatherings on terraces and living rooms. During Ramadan, this often goes on until daybreak.

Find some peace. There are quiet spots, even in the city's densest parts. Enjoy the view, or meditate, at the top of the Amman Citadel (Jabal Al-Qal'a), or take a hike in the King of Bahrain forest (known locally as Ghamdan park) on airport road, or, if you prefer people-watching, smoke some shisha on the balconies of downtown cafes like Jafra.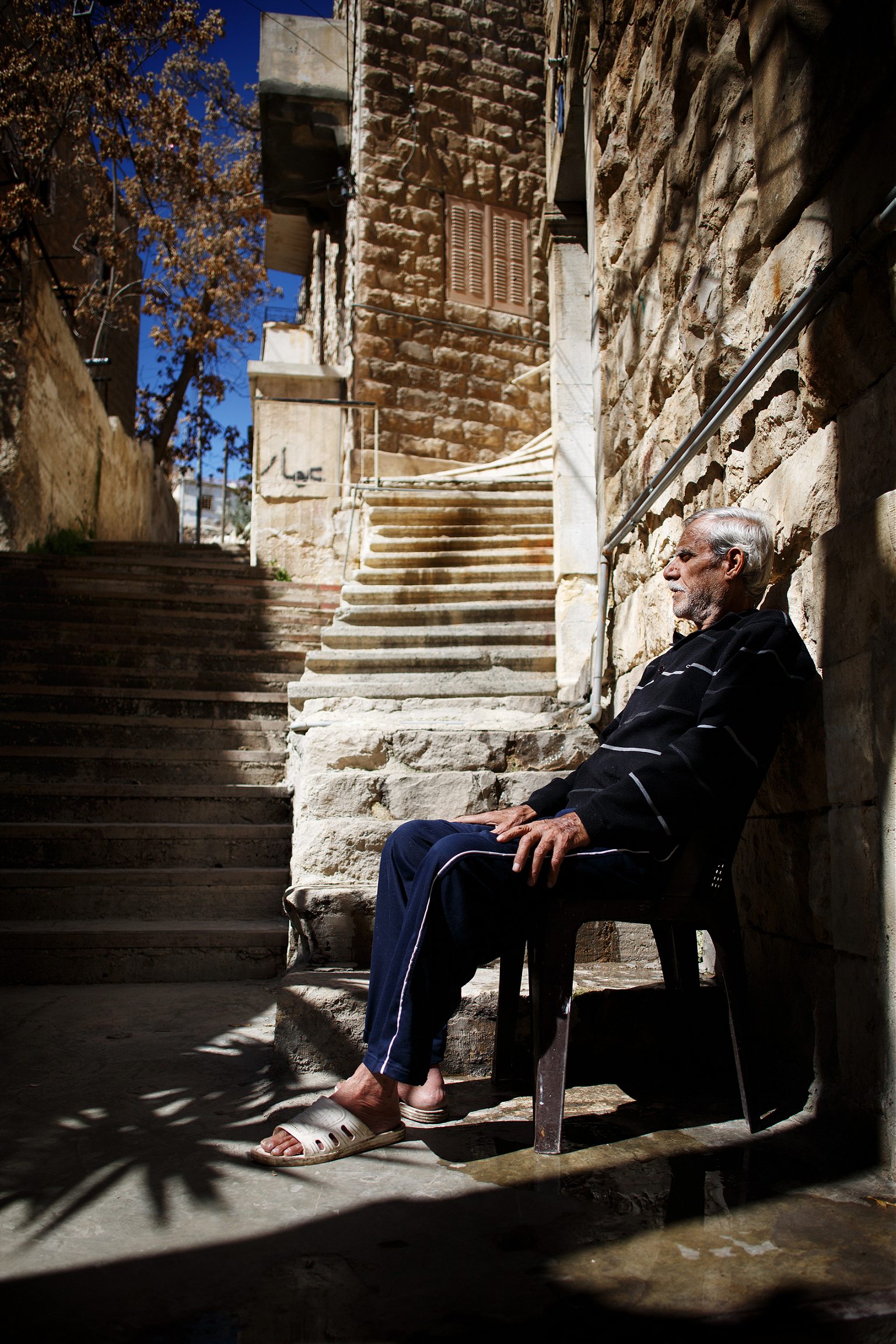 Take care walking…Outside the pedestrian-friendly areas of downtown/Al Balad district, Jabal Hussein, Jabal al-Weibdeh, and Rainbow Street, Amman's sidewalks aren't ideal for strolling. Many are too narrow, peppered with olive trees, or cut off by garage entrances. That's why pedestrians often walk on the streets, especially in residential areas. Zebra crossings are barely visible, so don't count on drivers slowing down, even if the crosswalk is a speed bump. At traffic lights, only cross when there is no oncoming traffic. If you're traveling with kids, you're better off renting a car or using a car-service app like Careem to get around.

… and driving. From the daytime traffic (especially in the summer, when Gulf tourists visit) to the, shall we say, aggressive driving, Amman can be fraught to drive in, and accidents are frequent. If you have a minor fender-bender, the etiquette is to get out of the vehicle, approach the other driver and say "Hamdullah ala salamtak" (God bless your well-being) before checking out the damage. Unless you resolve things yourselves, dealing with an accident involves a phone call to traffic police (conveniently, that's 911) and a long wait. 'Expect the unexpected' is a good rule of thumb for dealing other cars on the road, but it also extends to pedestrians. Kids playing on traffic circles may dash across the street chasing a stray soccer ball; pedestrians crossing at traffic lights are often oblivious to the traffic signals, and especially downtown, pedestrians may cross the street without warning.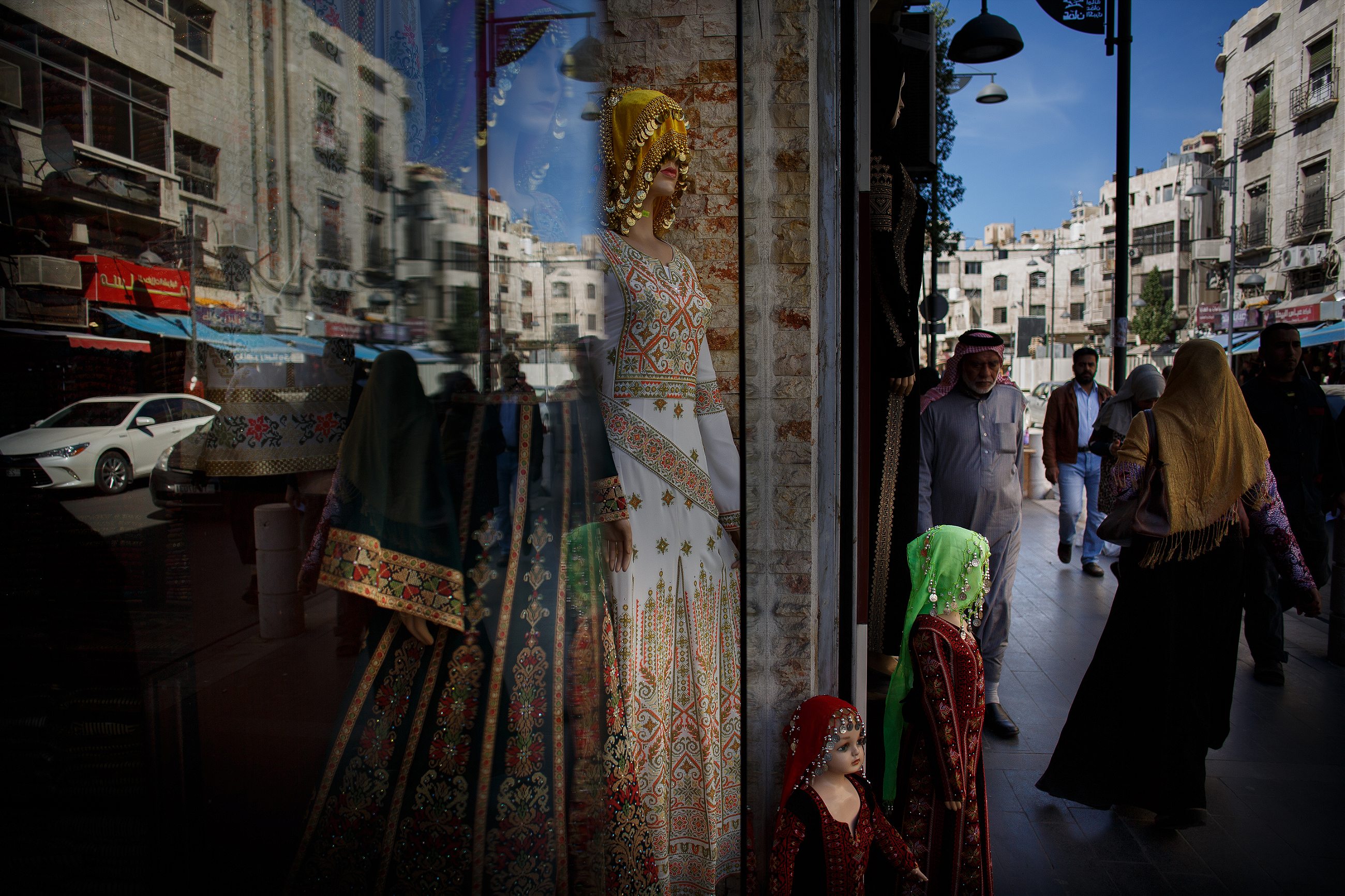 Check out the street art. No, really. After the city government's long, futile battle against the art form, Amman finally has a small but growing street-art scene. Areas such as Jabal al-Weibdeh, Jabal Amman, Swefieh, and Wadi Saqra have some excellent pieces of work. (Artists tend to get permission from the municipal government beforehand.) Be sure to check out Fada317, an art space run by young artists, just off Rainbow Street in Jabal Amman.

Crack the greetings code. For the most part, shaking hands is standard, but there are exceptions. More conservative Jordanians may avoid touching strangers, which they will indicate by placing their right hand on their chest apologetically. Don't assume there will be a handshake when meeting a member of the opposite sex; it's best to smile and wait for the other party to initiate. Kiss-greetings are more complicated. The kiss-on-each-cheek is common among good friends, acquaintances, or family, but for strangers it depends on the person and situation. For one-on-one meetings, you'll have to read the person and the room quickly. In friendly group settings, the kiss-greet is standard practice and requires everyone to stand when someone arrives. Kiss-greetings usually involves a kiss on each cheek (without actually locking lip to cheek), but with men greeting other men, the sequence can also be one left, then two right, or sometimes three. Good luck!

Get out. One of the great things about Amman is that it's close to so many incredible sights, such as Petra (one the Seven Wonders of the World), Wadi Rum, and Mount Nebo. The Dead Sea—Earth's lowest point of elevation on land—is only a 25-minute drive away. It's a favorite weekend getaway for Ammanis, who go there for warming dips in the winter and to cool off in the summer. Make sure to bring ID in case you get stopped at a police checkpoint. Pro-tip: chew some gum on the journey to acclimate to the sudden change in air pressure.