From wine to brandy to dressing for the opera, a smart guide to Armenia's ancient capital.
Armenia's capital, Yerevan, is one of the world's oldest continually inhabited cities—29 years older than Rome. Throughout its 2,800-year history, kingdoms, invasions, Communism, and dictatorships have come and gone. In 2018, Armenia's Velvet Revolution, a series of peaceful protests, ushered in government reforms and a newfound sense of optimism. Today, Yerevan is a city of one million, with a European ambience, lined with wide boulevards and sidewalk cafes. After independence from the Soviet Union in 1991, Armenia became a place of pride and pilgrimage for the world's 7-10-million strong Armenian diaspora (far larger than Armenia's population of around 3 million). Now, it welcomes more and more visitors annually. Yerevan is cosmopolitan, safe, and affordable—with museums, hotels, overly generous portions of food and wine, and even a night at the opera going for friendly prices.

Visit! In the last few years, Armenia has granted citizens from a long list of countries, including the United States, visa-free entry. There are no fees or paperwork for visitors as long as they have a valid passport, and tourists can stay in the country for up to six months—a generous time-frame. Daily flights from Paris, Moscow, and Dubai cost around $200 round-trip.

Expect hospitality. In Yerevan, hospitality is king, and residents abide by the adage "A guest has a place over the host's head," meaning the guest is more important than the host. In post-independence Yerevan in the 1990s, food was scarce and there was limited electricity and hot water, but Yerevantzis were always eager to help strangers and grateful that people made an effort to visit. When I first traveled to Armenia the country was six years out of Soviet rule and people struggled daily, but our taxi driver invited us for dinner at his home. The evening turned out to be one of the most memorable of the trip, from the juicy khorovadz (barbecue), to an impromptu piano performance by his conservatory-graduate daughter, to playing in the chicken coop with his toddler grandson.

Drink the water. Fresh, cold, and clean water is plentiful in Yerevan. The water system was in bad shape after the fall of the Soviet Union, when there were frequent shortages, but the government's efforts to reform it with the help of the private sector have been a success story, and the World Bank described Yerevan as having "clean and constant water." It's also touted to be some of the tastiest and purest drinking water in the world. When Yerevan celebrated its 2,750th anniversary in 1968, the city built 2,750 water fountains for its residents—and you can drink from them.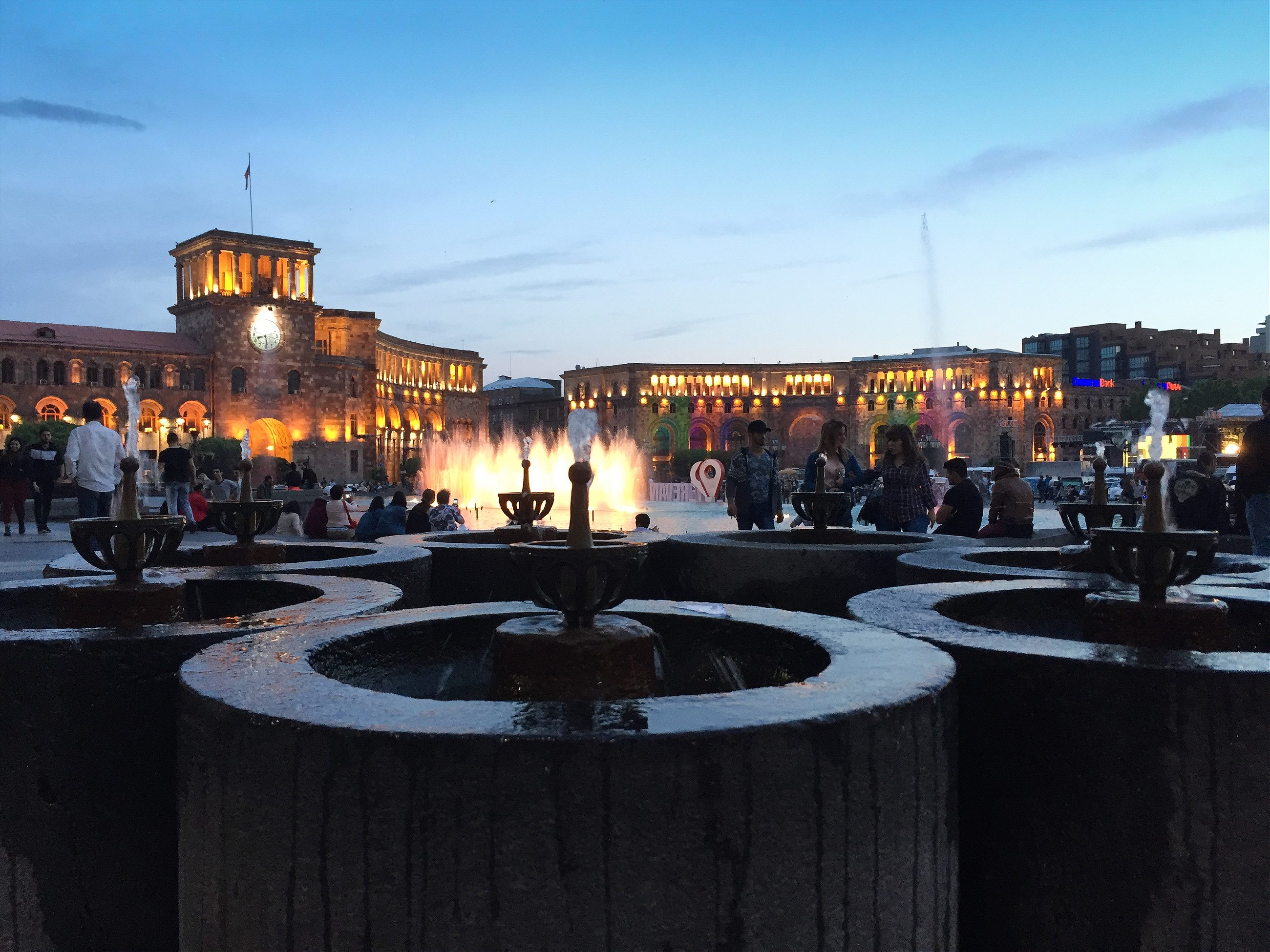 Eat like a king. Meals in Yerevan are hearty, delicious, and affordable. Traditional dishes include dolma (grape leaves stuffed with meat or rice), mante (baked meat dumplings served with yogurt), lavash (thin wood-fired bread), lahmajun (thin dough topped with spicy mincemeat) ghapama (a stuffed pumpkin dish so revered a folk song was written in its honor) and khorovadz. Start with Mer Taghe for its thin-crust lahmajun, and Anteb, a Syrian-Armenian influenced restaurant, for the mante. Hit Dolmama—one of Yerevan's long-running restaurants serving traditional dishes —for its signature dish, dolma, or khashlama, stewed meat cooked in wine. For lunch with a view of Mount Ararat, try Cascade Royal, at the peak of the Cascade, the limestone stairway. The menu is a fusion of Armenian and Italian (for example Lake Sevan whitefish and Penne Arabbiatta) which can be a nice change from local cuisine. Try their signature teas that are made with chunks of fresh fruits, such as strawberries and apricots. (Note, this is an upscale place and there is a dress code.) For a quick on-the-go spot, try the Green Bean Coffee Shop,Yerevan's first 100 percent non-smoking coffee shop. Breakfast is good here, particularly the vegetable omelet and the mastoun cup—fresh yogurt served with jam or honey.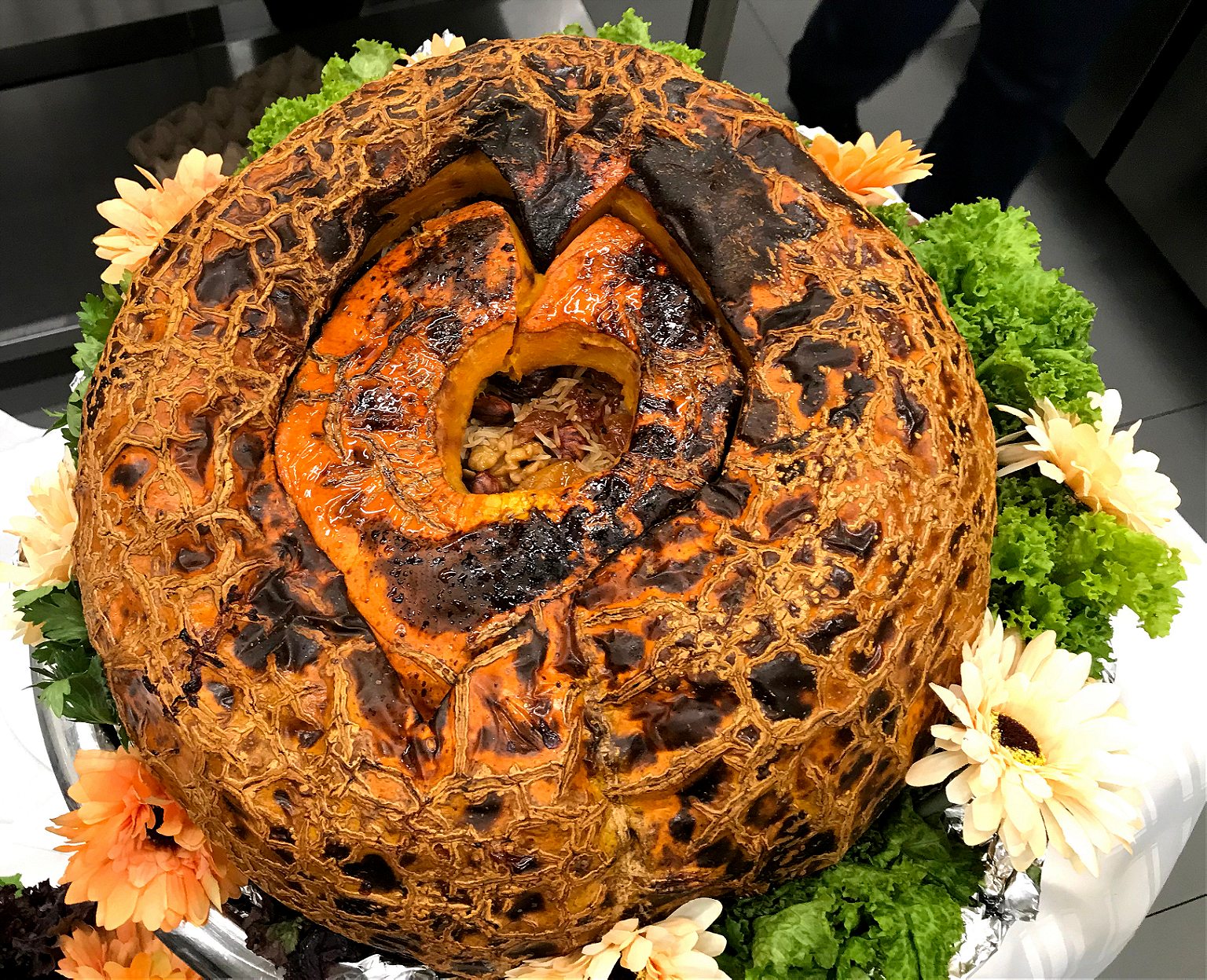 Tip a little. When you receive a bill at a cafe or restaurant, the price will include tax and tip, but it's customary to leave an additional tip of 500 drams (around US$1).


Stay online. Public hotspots and Free Wi-Fi in cafes and restaurants are widespread. But for uninterrupted service, buy a prepaid data SIM card from VivaCell at the airport, or at one of the company's many locations around the city that will cost anywhere from US$5 to US$15, depending on the amount of data and minutes.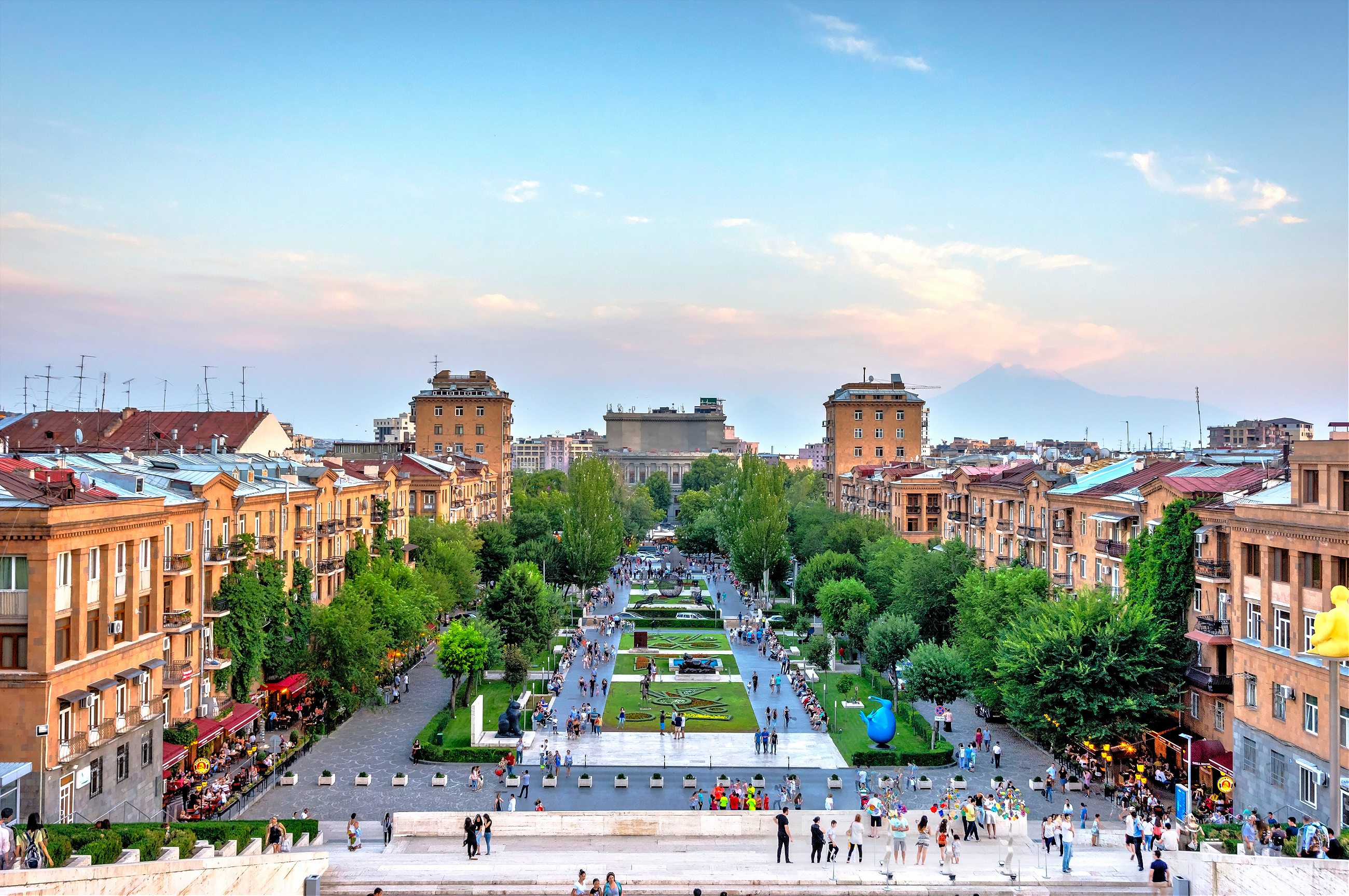 Go shopping for money. It's difficult to exchange Armenian drams outside the country, so bring cash with you and exchange some at the airport for immediate use, and then find better rates once you're in Yerevan. You can change money in banks, but also, conveniently, in the city's supermarkets, such as Sas, which has stores throughout Yerevan's city center and has the most competitive exchange rates.

Carry cash… Many stores, cafes, restaurants, and bars accept credit cards, but cash is always preferred, to avoid foreign transaction rates and fees. If you need to use credit cards, use Visa and Mastercard—American Express service is limited.


… and small bills for taxis. Yerevan is an easy city to get around, and taxis are cheap: The rate is usually 100-150 drams (30 cents) per kilometer, but you can arrange for a flat rate. Bring small bills, because drivers often say they don't have change. There is also GG Taxi and Uber for cash-free ride-hailing.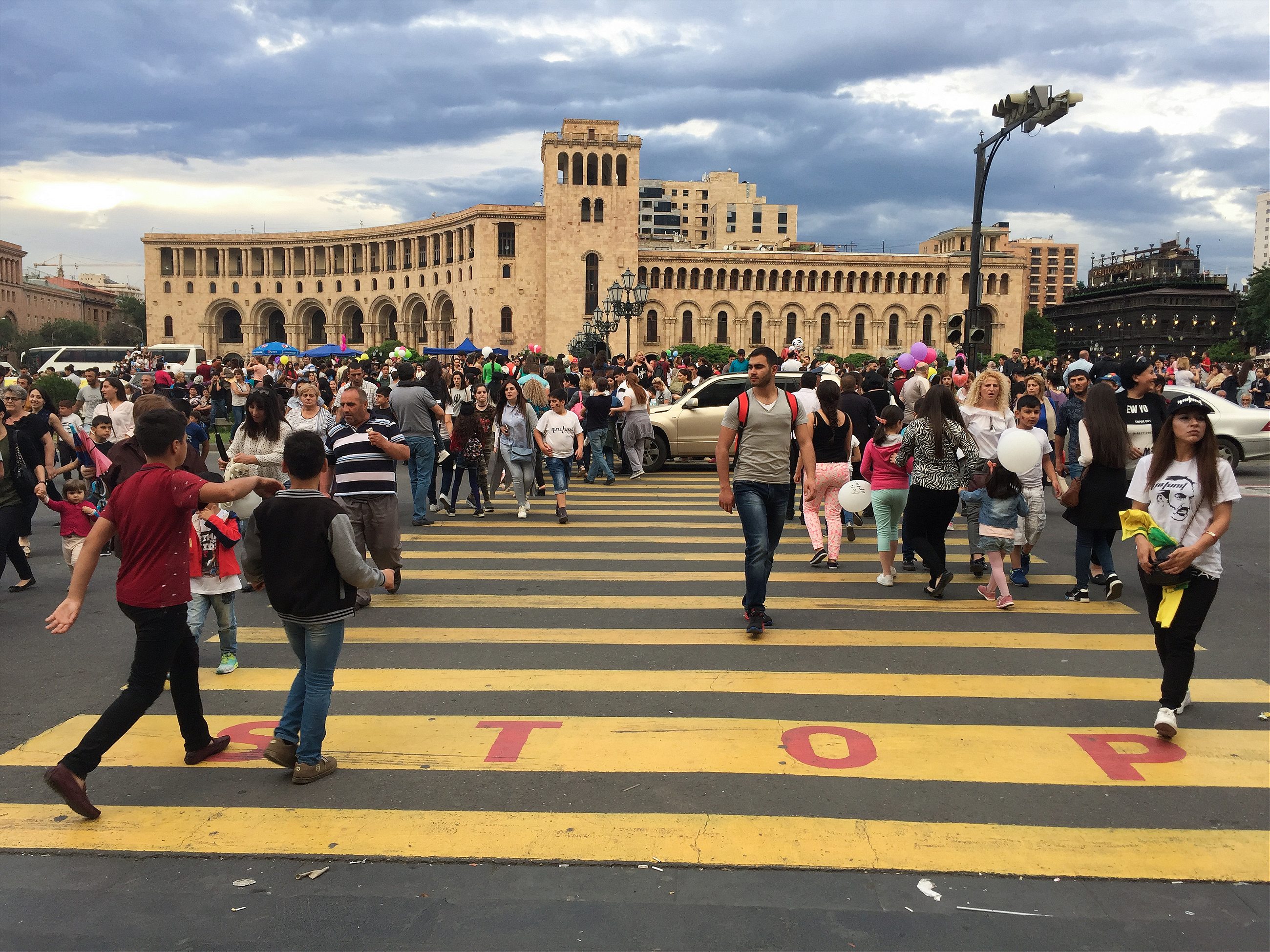 Feel at home. An increase in tourism over the last decade has opened up accommodation options, including international chains like Marriott, Radisson, and Hilton. The Marriott, formerly the Armenia Hotel during the Soviet era, has long been a prime spot for people-watching during the summers at the outdoor cafe overlooking the busy Republic Square. Also check out the boutique hotels Tufenkian Heritage Hotel and Grand Yerevan Hotel. There is also Airbnb, and apartments often have picturesque views of Mount Ararat, are in convenient locations, and cost around $30 a night for a one-bedroom. As a bonus, owners are usually living nearby and can be on-hand to help. The best areas to stay in are near Republic Square (Abovyan Nalbandyan and Amiryan Streets) and the Opera (Sayat Nova, Tumanyan, and Mashots Streets).

Gaze upon Mount Ararat. Yerevan has changed during its 2,800 years of history, but the view of Mount Ararat has not. To the world, Mount Ararat is (perhaps) where Noah's Ark ended up, but for Armenians, it stirs an unfulfilled yearning—for a mountain that can be seen, but not touched. It remains on Turkey's side of the border, although it is on historically Armenian soil. Thanks to closed borders between the two countries and Turkish blockades, Armenians can only access the mountain through Turkey. But there are many places in Yerevan to get a good view of Mount Ararat. One of the prime spots is from the top of the Cascade, the imposing limestone stairway, at sunrise or sunset. The view from Victory Park is also great, and for an up close and personal perspective, head to the sacred monastery of Khor Virap, about a 40-minute drive outside the city.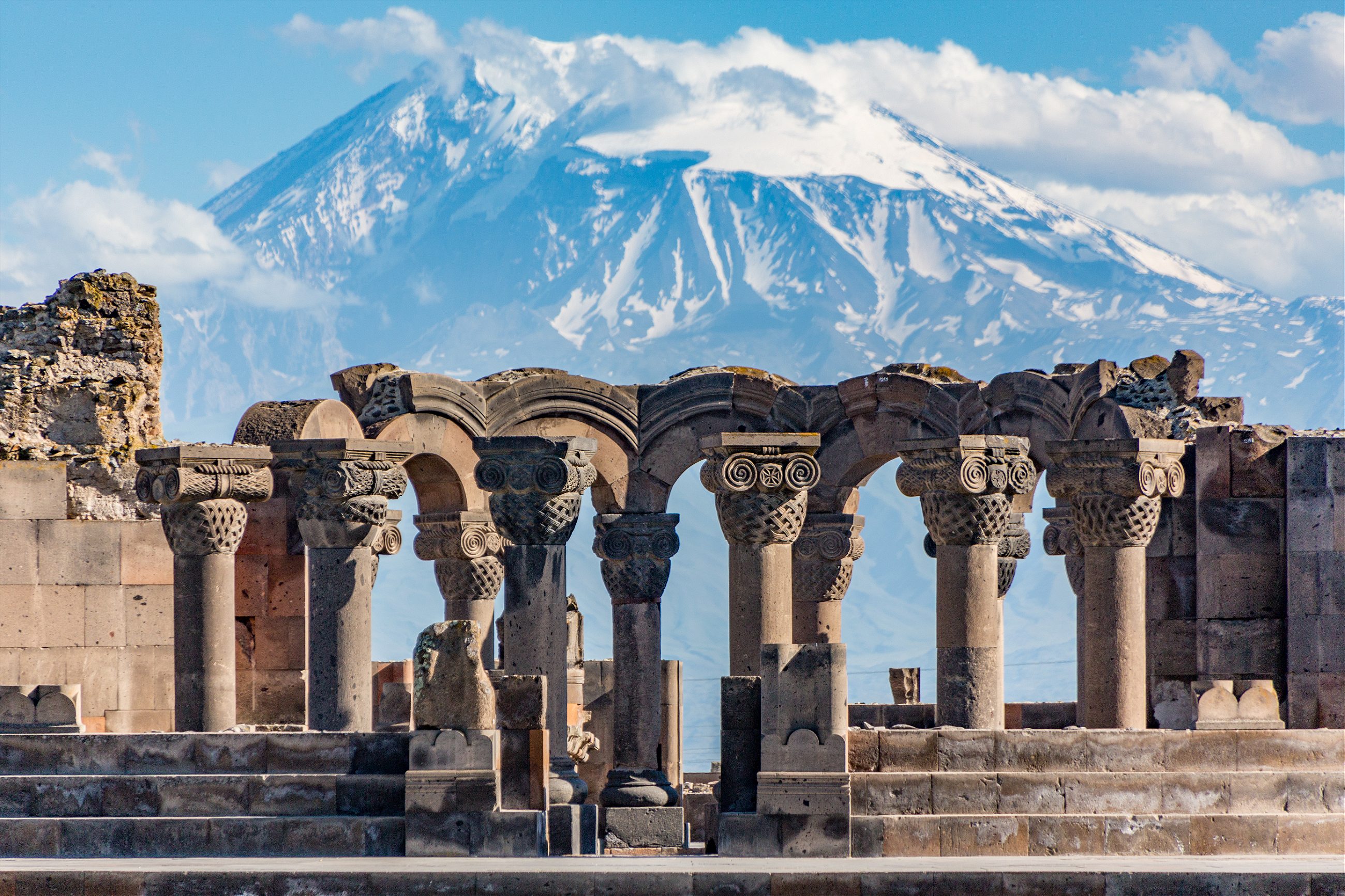 Look twice before crossing the street. Even if it is your right of way. Take extra care on the streets, because drivers don't always obey pedestrian crossings—or traffic laws. Although the city has set up more cameras and traffic lights and has increased punishments for violations, the number of cars on the roads has increased, and there is some aggressive driving.


Dress up for the opera… Yerevan has high culture at low prices. For around US$5, you can see a world-class opera or ballet, from Verdi's La Traviata to Aram Khachaturian's Gayane. The Opera Theater has two concert halls: the Aram Khatchaturian Theater (1,400 seats) and the Alexander Spendiaryan Opera (1,200 seats). You can get tickets at the box office before a show, email tickets@opera.am, or go through third-party ticketing sites, such as toms.am. Prices range from US$2-$25—though the cheaper tickets sell out fast. To secure one, the best way is to buy it in advance at the Opera's ticket booth, which is open 7 days a week. Note that locals get dressed up for a night out at the theater, so follow suit: skip the sneakers, shorts, and jeans. (Note: The Opera Theater is not wheelchair accessible).

…or just soak up the street sounds. You'll often hear the wailing duduk (a woodwind instrument similar to a flute) or the vibrant accordion on street corners around Yerevan as talented musicians play for fun while people of all ages gather around to shoorch ("circle") dance on Northern Avenue and Republic Square.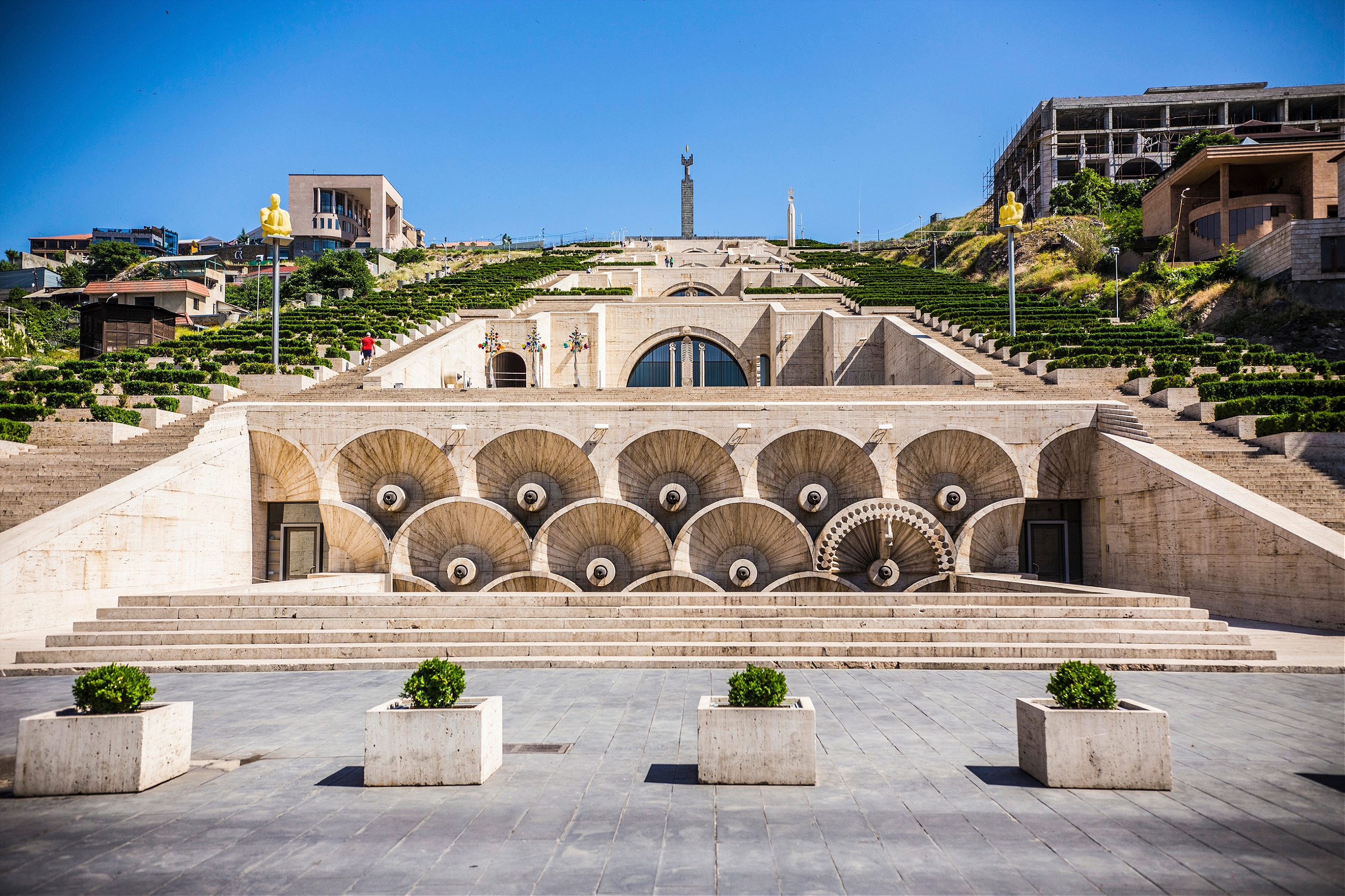 Catch some live music. Local and international bands play at Calumet Ethnic Lounge Bar, where you can sit on floor pillows and drink local beers, such as Kotayk, while listening to rock, folk, and jazz music. Calumet fosters an open atmosphere, welcoming jam sessions and art exhibitions. And don't forget to visit Malkhas Jazz Club (named for its founder, jazz musician Levon Malkhasian) and write a message on the wall. (Note: The club is not smoke-free.) For a table with a good view of the musicians, make sure to call in advance (+374 10 53 53 50).

Educate yourself. Yerevan has over 50 museums, many of which have free admission. Highlights include the Matenadaran, where visitors can view hand-drawn illuminated manuscripts, and the Sergei Parajanov Museum, dedicated to the renowned filmmaker (one of the few museums open 7 days a week). The National Gallery of Armenia in Republic Square features the rare works of the famous Armenian painter Ivan Aivazovsky, which is well worth the US$3 admission price. The Cafesjian Center for the Arts is the city's newest museum and focuses on contemporary art (the sculpture garden is a must-see) with modest admission fees of US$2 for adults and free entry for seniors and children up to the age of 12. To learn more about the Armenian Genocide and its aftermath, visit the Armenian Genocide Museum-Institute, (free admission) but be sure to arrive by 4:30 p.m., when the final guests of the day are allowed to enter. Most museums are closed on Mondays and have varied opening times during the week—so check out their websites in advance.

Cool down on the Metro. Each of the Yerevan Metro's 10 stations are ornately decorated, with walls covered in white marble, sculptures, and paintings. Built during the Soviet era, the Metro, which is 100 drams a ride (25 cents) also provides relief during hot summer months. Keep an eye out for Sasuntsi Davit Metro stop, which has bronze reliefs of animals and symbols from Armenian epic poems around the ticket booth.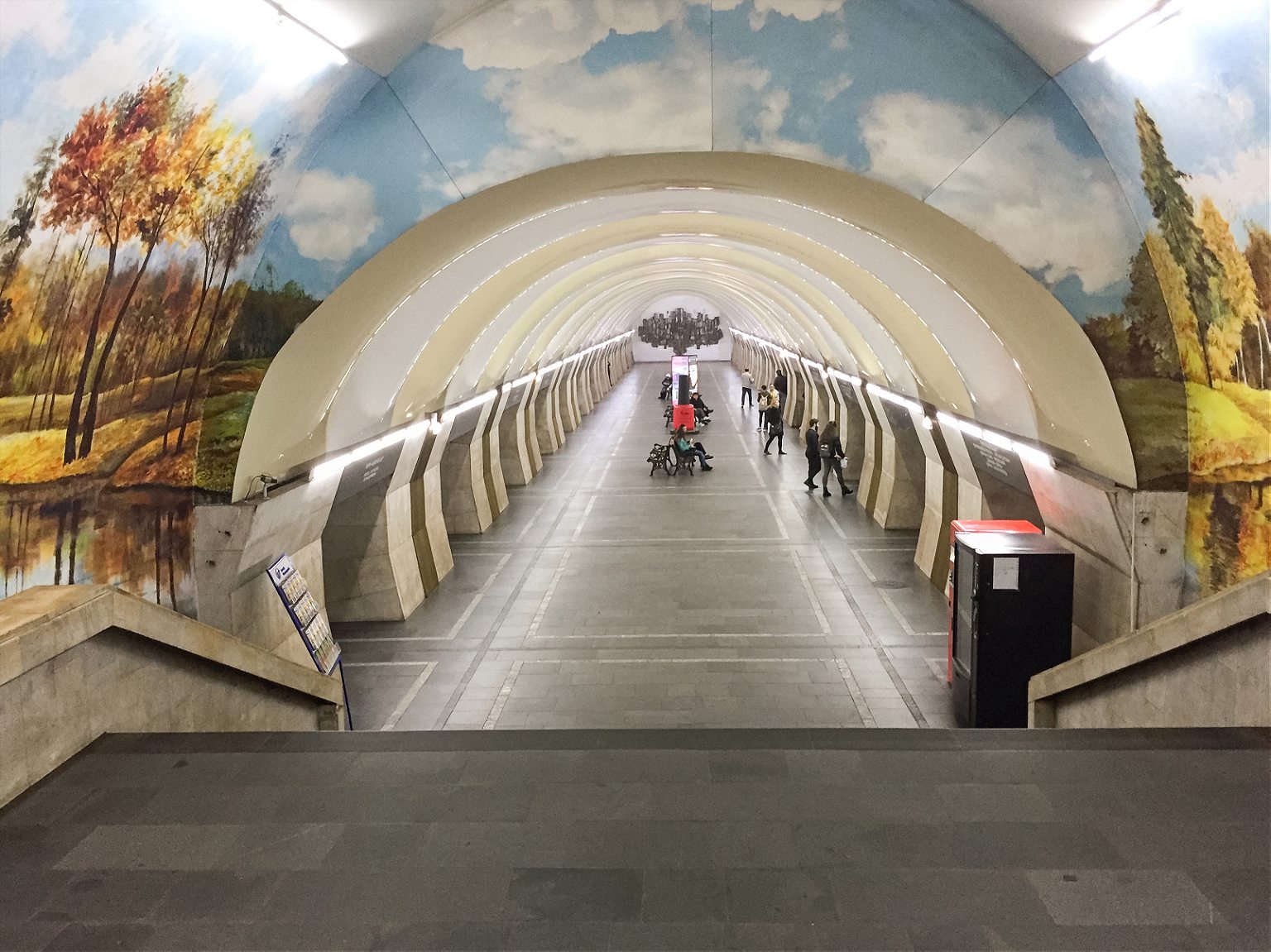 Travel like a local. Minibuses (known as marshrutkas) are a relic from the Soviet era, and transport people throughout Yerevan and beyond (including Gyumri, Yeghegnadzor, Nagorno-Karabakh, and Tbilisi). Route numbers are displayed on the dashboard. Each trip only costs 100 drams (to be paid when exiting) and you have to tell the driver when to pull over, because there are no set timetables and stops. But be warned: marshrutkas are often crowded.

Drink brandy…  During the 19th century, Armenia had a thriving brandy industry, partly to meet Russia's demand for cognac. (And, according to popular legend, Winston Churchill acquired a taste for Armenia's famous brandy, Ararat.) Taste the spirit, made from Armenian white grapes and spring water, at the Ararat Museum. The highlight is the tasting at the end of the tour, when you pair the brandy with chocolate. It's not just Armenia's national drink; brandy is also used for medicinal purposes, such as soothing stomach pains and indigestion. The world is also taking note—a 70-year-old bottle of Ararat brandy sold for $120,000 at Sotheby's in 2016.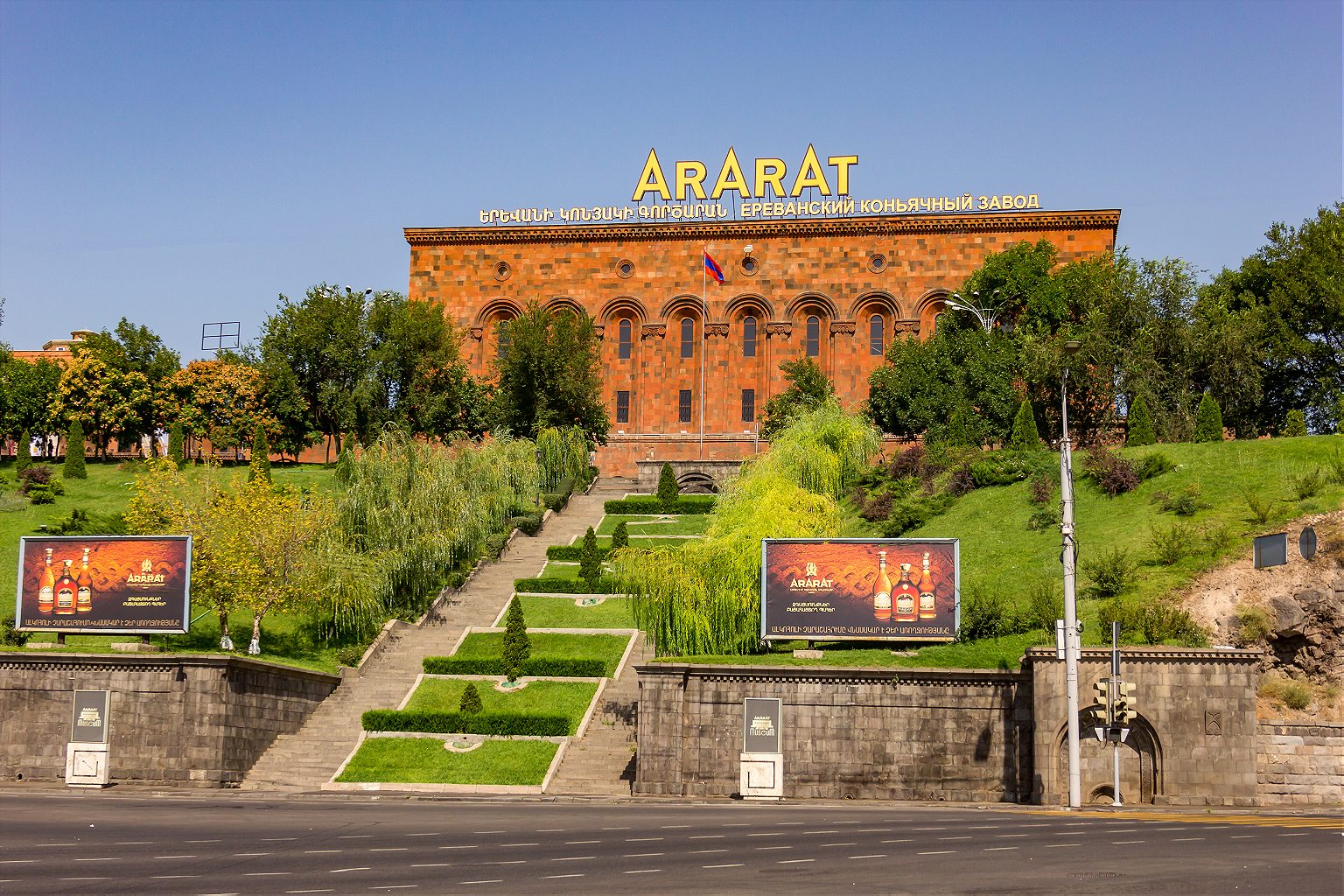 …and wine. The wine scene in Yerevan is growing as more wine bars open up along Martiros Saryan Street, including In Vino, which holds wine tastings and special events hosted by local vineyard owners. Armenia is thought to be one of the first wine-producing countries (archaeologists discovered the world's oldest winery here, which dates back 6,000 years), and it's become a big business over the last few years. Look out for the local wines Areni (named for the region where winemaking is thought to originate), Karas, and Zohrah, which has been described as one of the best wines in the world.

Play chess. Armenia is the only country in the world that requires chess classes at school. People play chess all over Yerevan, from older men starting impromptu games on the outdoor public chess set in Charles Aznavour Square to kids practicing their skills at the Tigran Petrosian Chess House. Pose with the Monument to the Backgammon Player statue on Gevorg Kotchar Street and join in one of the many games being played nearby.


Go to church. As the first nation to adopt Christianity—in 301 A.D.—it's no wonder that Armenia is known as the land of churches. Armenia has around 4,000 monasteries and sanctuaries, but its crown jewel is the Holy Etchmiadzin Cathedral, located a few minutes outside Yerevan proper and regarded by some historians as the world's oldest cathedral and monastery. Thousands from around the world come on pilgrimages to Etchmiadzin, named a UNESCO World Heritage Site in 2000. For the most memorable experience, attend the Sunday morning (11 a.m.) Divine Liturgy (Badarak). The full service lasts about two hours, but you can enter and exit as you please. Be mindful of the etiquette: Make the sign of the cross when exiting and entering, don't chew gum, don't cross your legs, and women should cover their heads with a veil or scarf. The easiest way to travel to Etchmiadzin is by taxi, which is about a 20-minute ride outside of Yerevan's center and a US$8-10 cab ride. Minibuses also run on the 108 line every 30 minutes from Yerevan Station to Etchmiadzin for US$1. (Note: the cathedral is undergoing restoration work and parts of it will be under scaffolding until 2020.)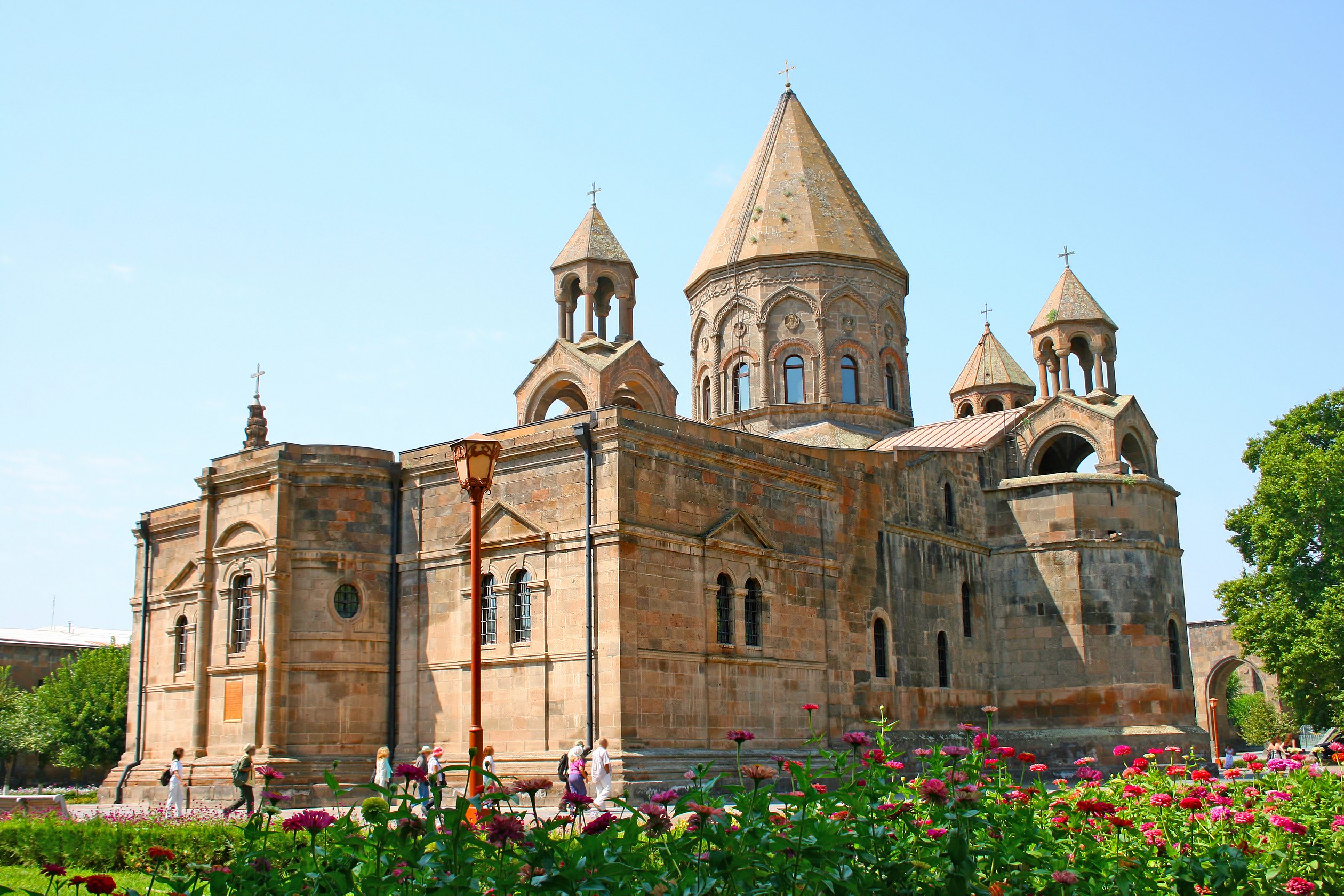 Hit the markets. Visitors can find one-of-a-kind souvenirs such as handmade duduks made from apricot wood and intricately sewn tablecloths at Vernissage, a large open-air market in the city center. For those seeking retail heaven, there is the Yerevan Mall, with the usual international chains. But if you want to shop among locals, head to G.U.M. market for fresh fruits, meat, and vegetables, and traditional Armenian lavash bread. Samples the dried fruits as you enter (including sujukh, threaded walnuts dipped in sweet spiced syrup), taste of basturma (seasoned, air dried cured beef) and get huge blocks of local cheeses. (Keep in mind everything is priced by weight.)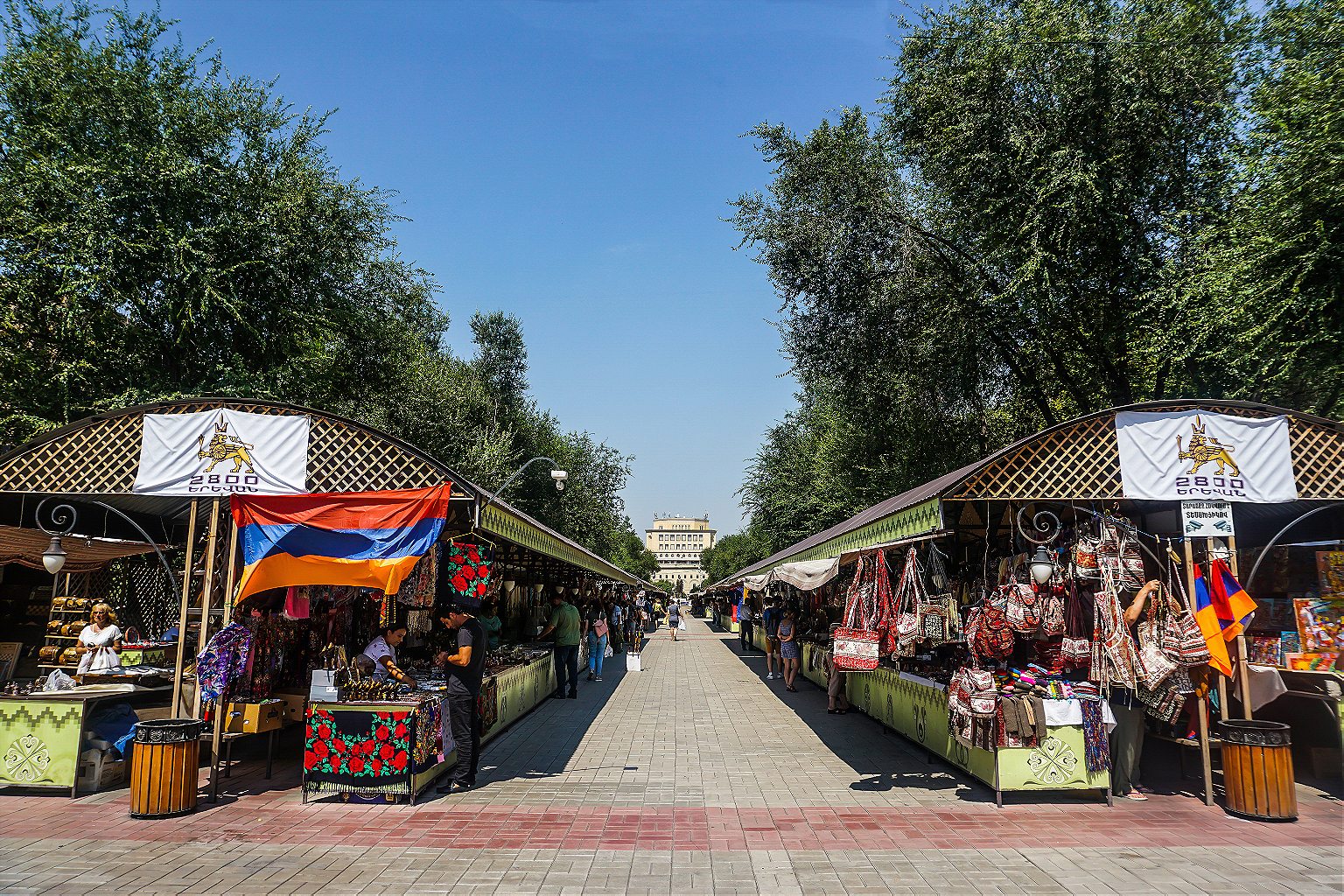 Wander the Pink City. Yerevan is known as The Pink City, thanks to the pink hues of volcanic douf rock used to construct many of the city's prominent buildings. The city has diverse architecture, from the neoclassical edifices in the Republic Square punctuated with Armenian flourishes to the Soviet homage of the Railway Station and Zvartnots Tower. The douf buildings lend the city an additional color dimension, because the rock changes color throughout the day, depending on the sunlight. To see this mixture up close, walk along Pushkin, Abovyan, and Saryan Streets. Then check out Kond, one of Yerevan's oldest neighborhoods (about a 20-minute walk from the center) to see remnants from the Ottoman and Persian eras.

Find a driver for day trips. When traveling outside the city, it's best to hire a driver for a day with a flat rate—with the added bonus that the drivers are eager to share their knowledge. If you prefer a group setting, there are daily trips and tours (in English) on air-conditioned buses to notable sites, such as to the Garni Temple, Geghart, and Lake Sevan, (about 45 minutes outside Yerevan and Armenia's largest body of water), offered by Huyr Service. Just 35 miles outside Yerevan, Lake Sevan is also a US$10 trip, each way, by taxi. The resort town of Dilijan, known as Little Switzerland for its Alpine climate and mountain meadows, is an hour and a half outside Yerevan. You can hire a driver for a flat rate of about US$30 each way. Or you can grab a marshrutka to Dilijan, leaving from Yerevan's Northern Station.