Despite the unprecedented media coverage about the events of 1915 in Anatolia, there is a group that remains torn about all the hoopla: Armenians.
On the occasion of the Armenian Genocide's centennial, the streets of Yerevan were flooded with the descendants of survivors, world dignitaries, and celebrities. Only two weeks prior, the Kardashian sisters called attention to 100 years of demands for justice with their own visit to Armenia. Yet despite the unprecedented coverage in the media about the events of 1915 in Anatolia, there is a group that remains torn about all the hoopla: Armenians.
I was born near Boston and grew up in a proud diaspora community. In 2004, I decided to move to Armenia, admittedly for mostly romantic reasons. But I genuinely thought that I could somehow contribute to the nation's future, even if I didn't have a plan about how to do that. I turned to blogging, documenting nearly everything that I saw, heard, and experienced.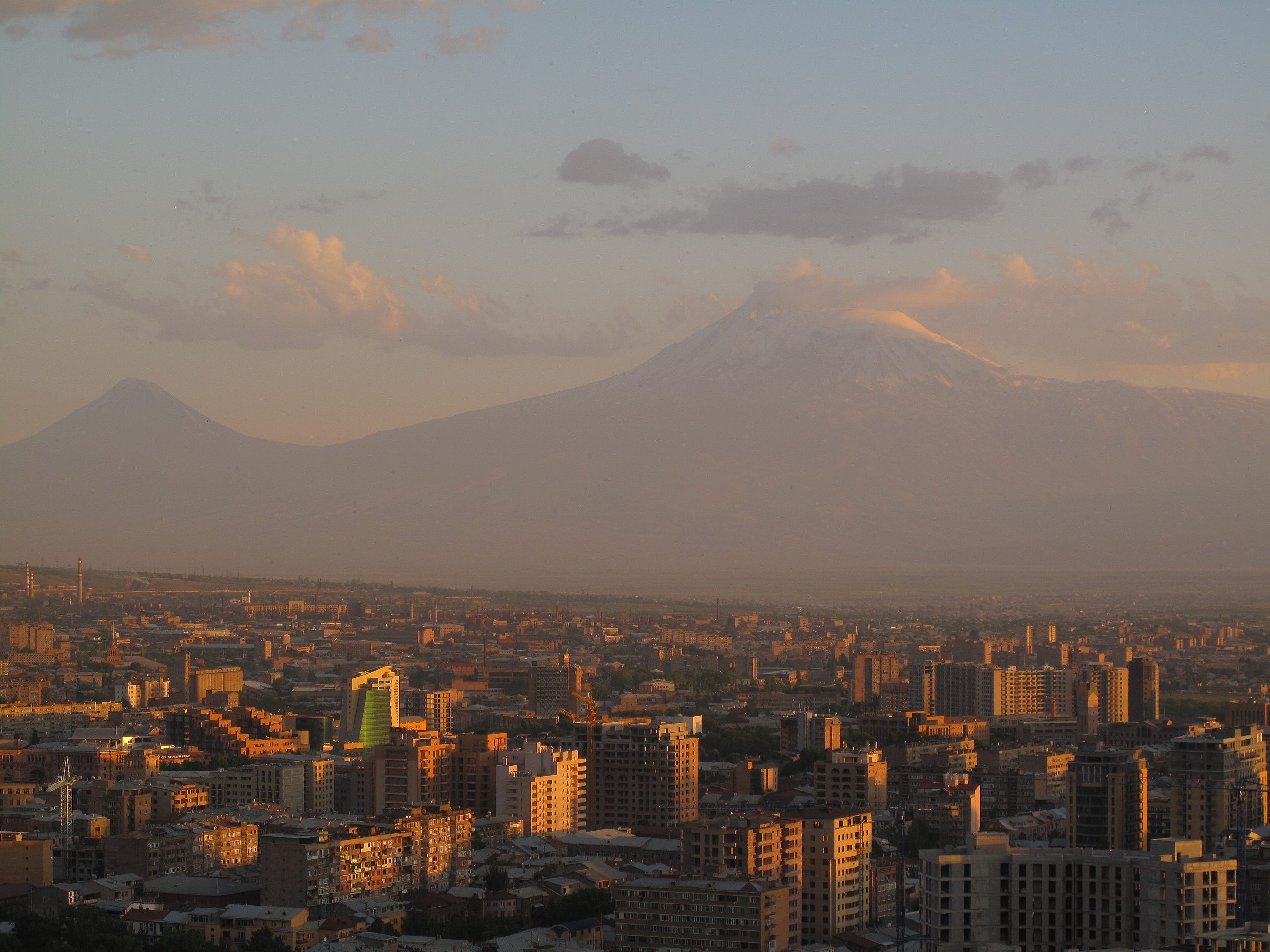 From the beginning, I realized there was an obvious disconnect between the Armenian diaspora and the homeland, which I found disconcerting. The cultural divide between Armenians of the Armenian Republic and the nation's diaspora is a stubborn, albeit narrowing gap that yearns to be bridged. The way in which someone relates to the genocide on a personal level has been a key difference between the two groups. Most citizens of Armenia, whose roots are based in the South Caucasus, do not have relatives who survived the genocide. Demands for genocide recognition have traditionally been more diaspora-centric.
Genocide survivors built communities in the United States, France, Argentina, the Middle East, and elsewhere. These immigrants founded churches, schools, and community centers. Fifty years after the genocide, these Armenians began to call attention to the "Meds Yeghern"—the transliteration of "Great Calamity" that President Obama uses each year in his annual statement on the occasion of April 24—by staging protests and commemorative events to raise awareness. And in recent years, thanks in part to social media, advocacy groups like the Armenian National Committee of America and the Armenian Assembly of America have secured massive global outreach.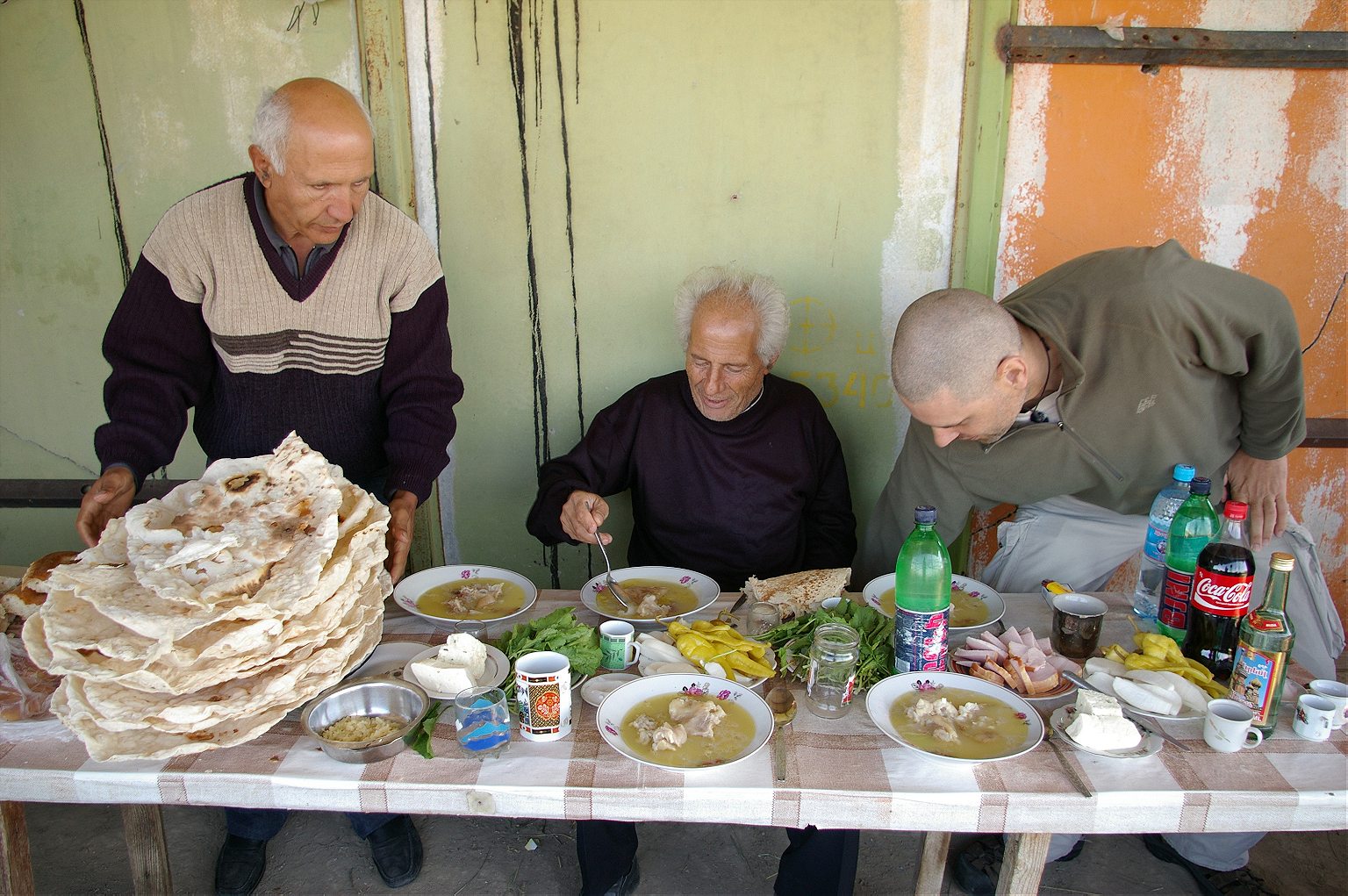 To be part of the diaspora is to live with the horrors of the past and the affront of denialism. Growing up, I was taught that so long as the Turkish government continues to repudiate the events of a century ago, genocide continues. Imagine my surprise, then, to learn that people in Armenia don't exactly obsess over it. For many, observance is literally a walk in the park. Every year on April 24, thousands trek up Tsitsernakaberd Hill to pile flowers in a ring several feet high around the eternal flame contained within the bowl of the genocide memorial.
However, while this distinction looms large, it is hardly the only divide. "Differences in cultural ties, family values, and religion are also factors," says Vartan Marashlyan, Executive Director at Repat Armenia, a foundation that promotes and encourages repatriation.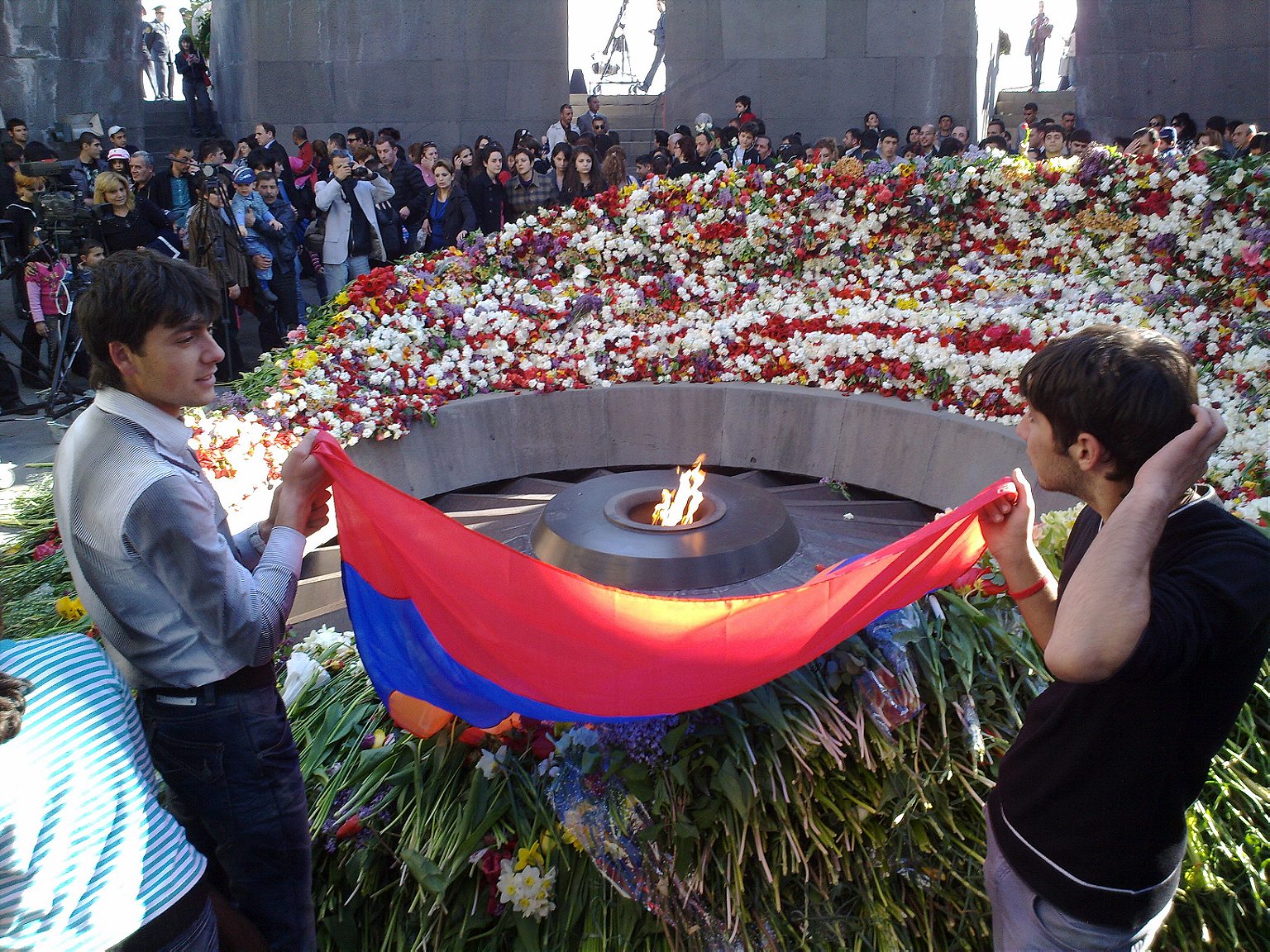 While writing about my experiences in Armenia, my role was chiefly to observe and engage native-born Armenian citizens, to understand what made them tick. Along the way I had some inspiring adventures, married twice, and fathered two children. But in the last few years, my disenchantment with the fatalistic sentiments some Armenian citizens harbor about the country's future has led me to gravitate towards fellow Armenians from the diaspora, to the support system I desperately missed.
Armenia has not always been appealing to Armenians from the diaspora. "Regardless of origin, many Armenians of the diaspora expect rule of law, tolerance, free and fair elections, and respect for human rights, which are not as deeply valued in Armenia, whose citizens are accustomed to Soviet attitudes," says Nareg Seferian, researcher and writer of The 100 Years, 100 Facts Project, which promotes Armenian culture and history on the occasion of the genocide's centennial. Seferian was born and raised in India to Armenian parents and now lives in Yerevan. "Whether or not someone's direct ancestors were genocide survivors is secondary to this difference in outlook."
Long-standing government corruption, rampant nepotism, and unregulated oligarchic business practices have left many Armenians around the world disenchanted and frustrated. Widely publicized reports of election fraud as well as theft and misappropriation of funds targeting Armenians from the diaspora who sought to invest in their homeland have created an atmosphere of mistrust.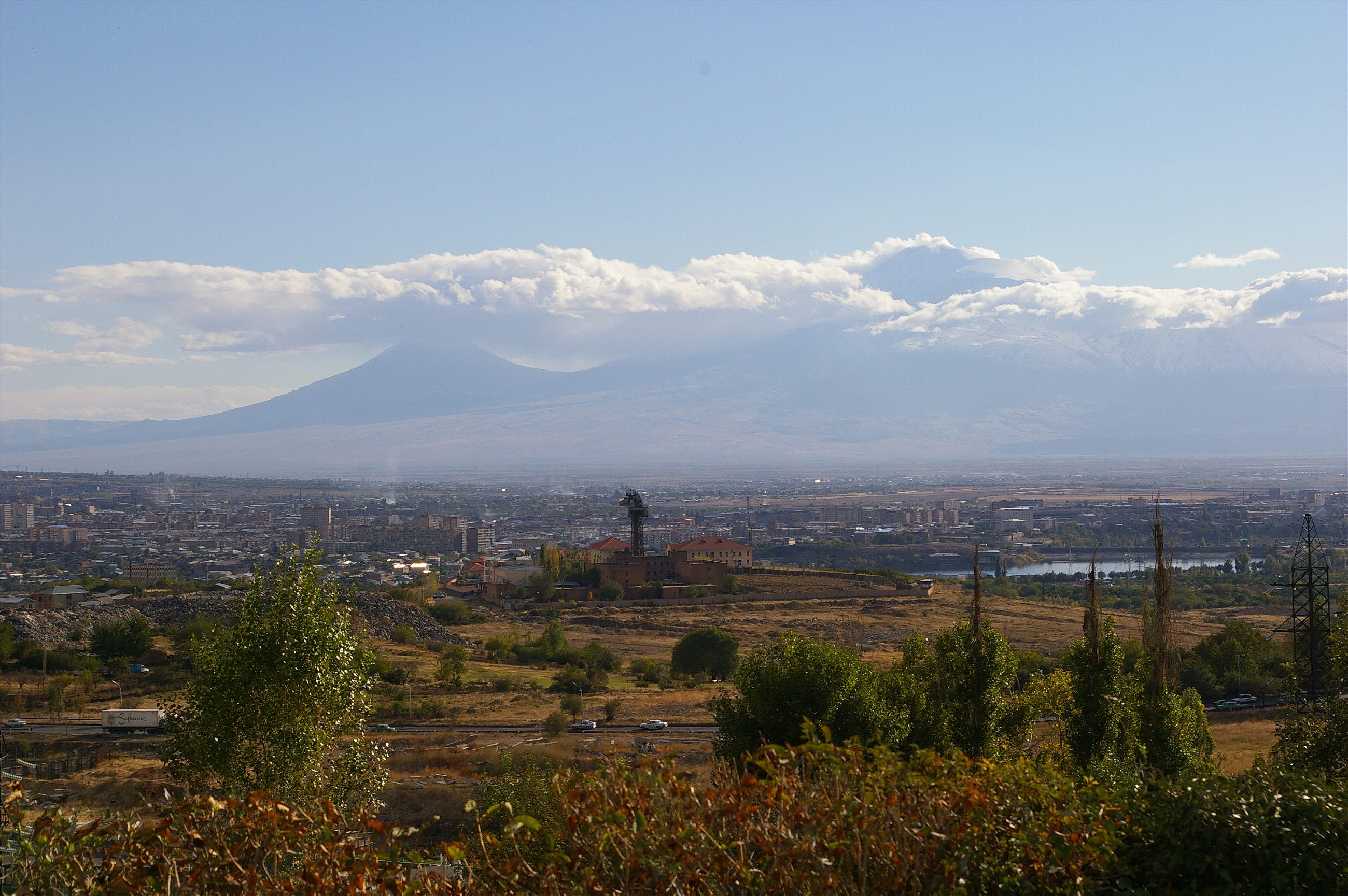 Language is also a barrier. Armenian is divided into two versions: Western Armenian, which is predominantly spoken throughout the diaspora, and Eastern Armenian, used by both Armenian citizens and Iranian-Armenians. Differences in pronunciation, colloquialisms, and grammatical construction have caused a communication divide. Both sides have some difficulties comprehending one another, and that is particularly true for first-time visitors to Armenia. To this day, even after having lived here for 10 years, my Western Armenian keeps emerging through conjugation, word choice, and pronunciation. I read with a Western Armenian eye and find myself being annoyed with spelling dissimilarities. (That's not to say that the way I speak impaired my relationships with Armenian citizens, just that sometimes people had difficulty understanding me.)
Complicating matters further is the blur of identities. Like me, Anna Aghajanyan left her home and family behind for Armenia, where she's been living for 10 years. But her case is not quite like mine: she was born in Yerevan, but at as a child her family moved to Ireland. She was in her mid-twenties when she returned. Although she grew up living the diasporic experience, she identifies more so with her "Armenianness" as a born resident of the country.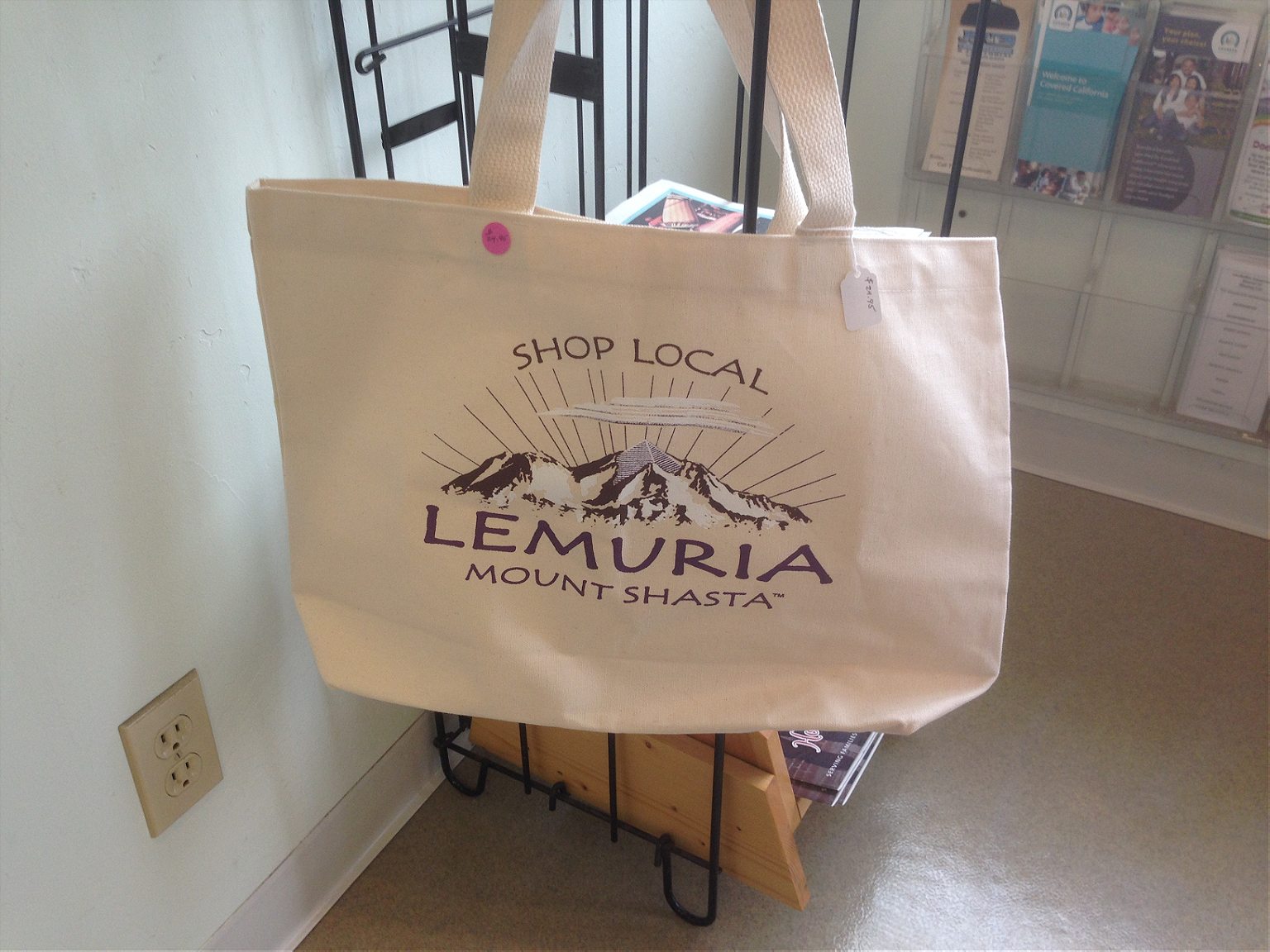 "I consider myself a native mainly because I've managed to completely assimilate into Armenian life," she tells me. "I have the same number of local as emigrated friends. I speak Eastern Armenian and I live outside the city center in an area where I have real, if slightly nosy, neighbors." This last point is pertinent since many Armenians from the diaspora who move to Yerevan tend to live in a bubble, associating primarily with one another. This reality has always been puzzling to me. This divide is not necessarily due to class disparity but more of a cross-cultural incompatibility, a reluctance to mingle.
Ten years ago I tried to cross this divide, diving into the experience of being an Armenian citizen. But despite years of persistence, I failed. I could not avoid the clash of mentalities, customs, and values that I faced on a near daily basis. My Boston-based Armenian community feels strong ethnic pride and love for the homeland; in Armenia, you seldom see the Armenian flag proudly waving in places other than governmental buildings. Armenian citizens occasionally tell me they are unable to fathom why I would ever want to settle in Yerevan.
Today, however, social media, especially Facebook, has closed gaps in the worldwide Armenian community by unifying people who want to be more in tune with their "Armenianness" and are less interested in decades-old political squabbles of diasporic communities. Cleverly worded philanthropic campaigns help solicit donations from Armenians worldwide, who become motivated to unite around a cause that benefits the homeland and, concomitantly, reaffirms their identities. A constant stream of status updates posted by virtual friends and special interest groups nurtures the desire for Armenians to reconnect with their legacy.
My grandmother is a genocide survivor of Yegheki, a village in the province of what is now known as Elazığ. Last October she turned 100 at her home in Arlington, Massachusetts. For me, however, my Armenianness is not born of genocide's inferno. It comes from the lifelong lessons in old-country customs and the principles of love, morality, and tolerance that my grandmother passed on to me.
I am not Armenian because my grandparents survived a holocaust. I am Armenian because I have inherited the riches of a cultural legacy spanning several millennia, and I speak a melodic, ancient Indo-European language. I represent a nation that obdurately persisted, despite the demise of its kingdoms and dynasties. Resilience is a trait of my people that I preserve and will pass on two my two sons, born not in America or Elazığ, but in Yerevan. They are privileged to be a link in the bridge between diaspora and homeland, between their own families from afar and nearby. Yes, genocide continues. But so does Armenia.