From historic bars to hearty street food, a local's very comprehensive guide to eating, drinking, and traveling well in Peru's capital.
Limeños complain about Lima all the time, but we love it. At least, most of us do. We complain about the traffic, the grey sky, or the humidity, but we forget all about these problems (at least for a couple of hours) over a good ceviche or some anticuchos.  
Some travelers briefly drop anchor in Lima en route to Machu Picchu, Cusco, the Andes for trekking, or the jungle for the biodiversity or hallucinogenic healing sessions. But they should linger in Lima. Peru's capital is a multicultural, multi-faceted city with over 40 distinct neighborhoods, drawing people from all over Perú. The food is a main attraction. Flavors from Spain, Africa, China, and Japan, among others, combined and perfected with local ingredients. Then, there are the bars. Downtown Lima's old taverns include the birthplaces of renowned cocktails, such as the pisco sour or chilcanos, or of famous poems—which literary luminary Martín Adan scribbled on paper napkins during sessions in the Cordano tavern. And don't forget to watch a summer sunset over the Pacific Ocean at the Malecon.

Choose airport transport wisely. Lima's airport is not big, but it's busy and confusing. With luggage, it's best to take a taxi into Lima. After customs but before the exit, there's a hall with several stands from official taxi companies, which offer fixed prices (around US$15 airport-Miraflores, and you can pay with soles, cards, or US dollars), and I always take Taxi Green. Avoid scams; don't take a taxi from outside the building. There is also the Airport Express Lima bus, but it only makes seven stops, all in Miraflores, the affluent district where many of Lima's hotels and visitor attractions are located.

Don't waste time on long commutes. Lima is big and sprawling, a city of almost 10 million. Traffic is chaotic and public transportation is complicated and disorganized. Stay in downtown (Centro, the historic core) or in the more visitor-friendly areas such as San Isidro, Miraflores, or Barranco. The neighborhoods of Magdalena, Surquillo, and Lince are more residential, have cheaper but still comfortable crash-pads. Look for accommodation near major avenues such as Javier Prado, El Ejército, Arequipa, Angamos, and Vía Expresa.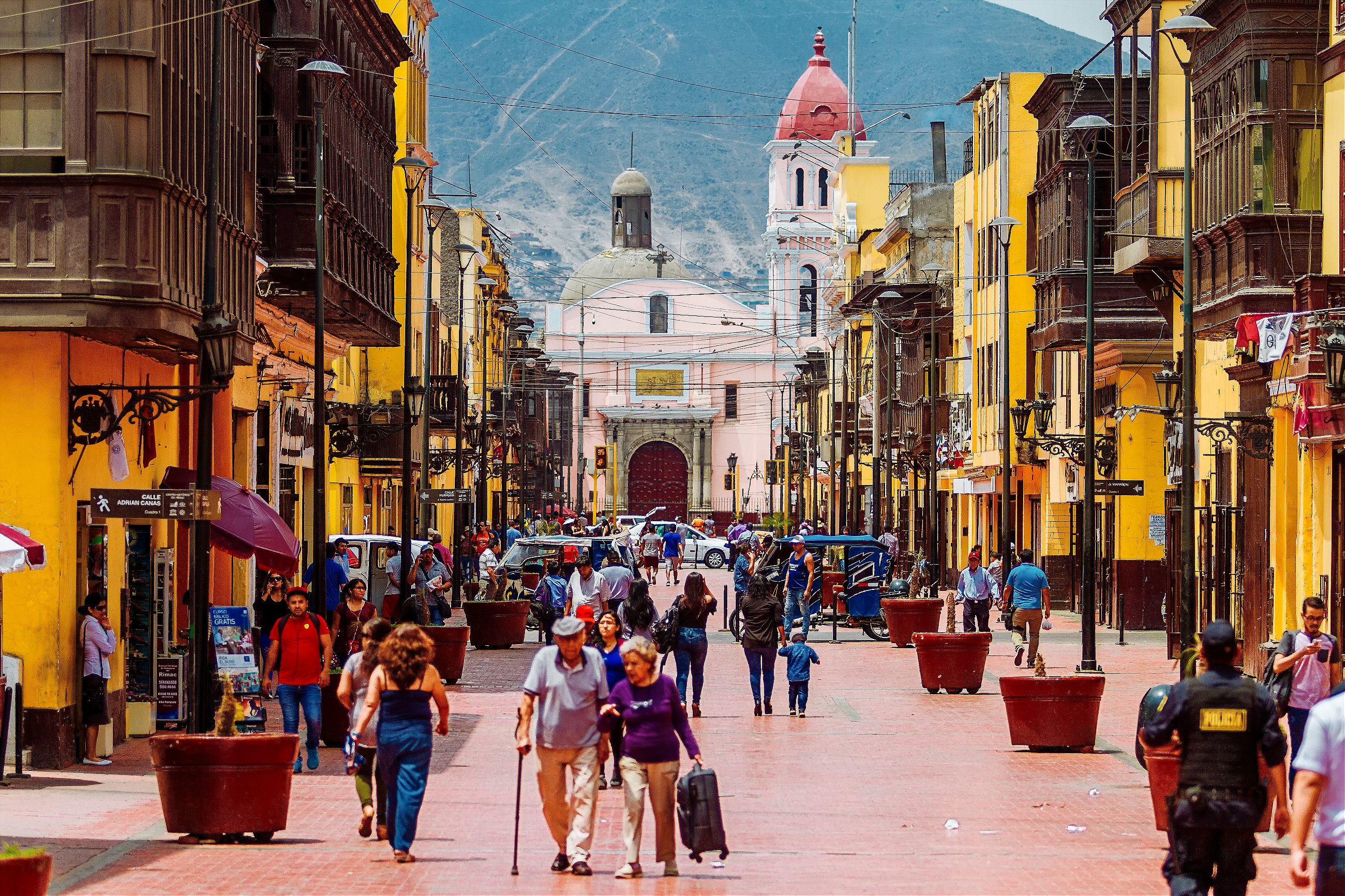 Be money-savvy. Don't exchange at the airport or at a bank, where the fees will be high. Avoid the people exchanging money on the streets and go to a Casa de Cambio, which are common, mostly in San Isidro (Miguel Dasso street), Miraflores, and downtown. They're legal and will give you the best rate. Also, note that you can pay for official airport taxis with a credit card or with U.S. dollars, and many places will accept U.S. dollars, especially the fancier restaurants and stores.

Don't drink the water. Lima has its pros and cons, and the water is a con. Tap water isn't safe to drink, and ingesting some could ruin your whole trip. Most hotels and hostels will leave you free bottles in your room—drink only from these, and use the bottled water to brush your teeth too. Also, don't open your mouth in the shower.

Get around safely. Generally, Lima's public transport is messy and difficult to use (the "combi" lines–small buses–don't have fixed schedules). Taxis you can hail off the street are cheap, but they are not registered, even if they're yellow cars. They are also not metered, so you need to haggle; do not accept the first price offered. Stay safe and take them only in groups for short rides during the day, and in high-density areas. Otherwise, call an Uber or Cabify. There are registered taxi stands at the LarcoMar shopping mall in Miraflores and outside the Sheraton Hotel in Centro. These cabs are more expensive, but safer.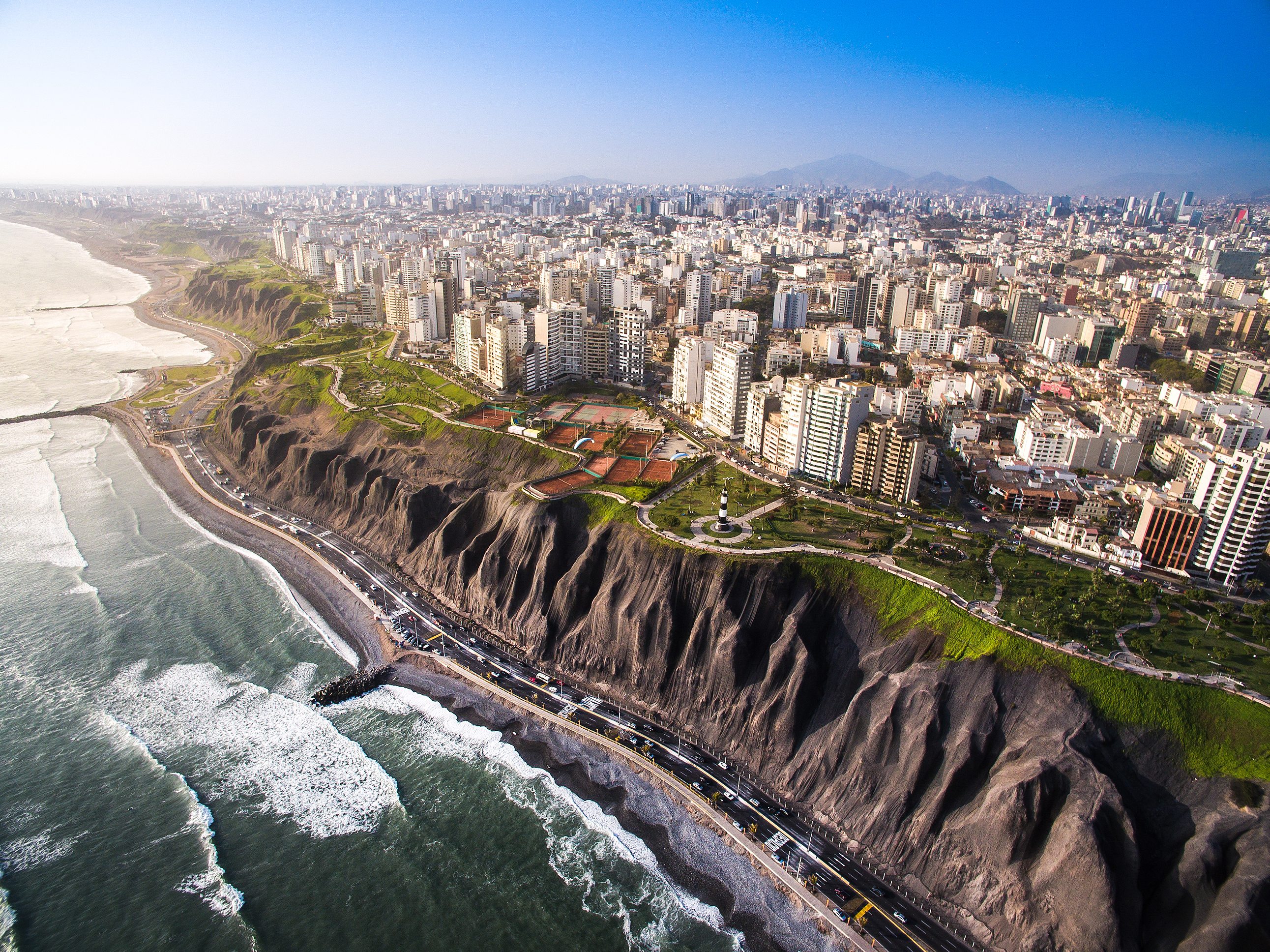 Save time and soles with the Metropolitano. The Metropolitano, Lima's bus system, is the fastest and cheapest way to get to downtown Lima (Centro) from the neighborhoods you're likely to be staying in—San Isidro, Miraflores, and Barranco. It can be a lengthy cab ride otherwise. The troncal (main route) runs from Chorrillos to Centro de Lima via the Vía Expresa, from north to south and back. Avoid rush hour (7-9:30 a.m. and 5-8 p.m.) when the lines are long and you could be stuck waiting for hours. Check out the route maps here. You can buy a Metropolitano card at every station and then top it up with cash (minimum fee is 5 soles, or US$ 1.50).

Track down Chifa in Chinatown. Lima's Chinatown (Barrio Chino) is in Centro, next to the Central Market. Peru has one of the largest Chinese-descended communities (around one million) in Latin America, dating back to the late 1800s when indentured servants and laborers, many from Guangdong Province, came to work the haciendas and mines after the abolition of slavery. Chinese cuisine (particularly Cantonese) merged well with Peruvian, and the mixture of techniques and ingredients created the hybrid cuisine known as Chifa. For a quick dumpling, go to Avícola Modelo (next to the main gate), and for a Chifa banquet, San Joy Lao or Salón Capón are always good bets. Order Cantonese-Peruvian fried rice—chaufa—wonton, dim sum, wonton soup, stir-fried noodles, chi jau kay (deep-fried chicken with mensi, soy, sesame, and oyster sauce), and the specials of the house.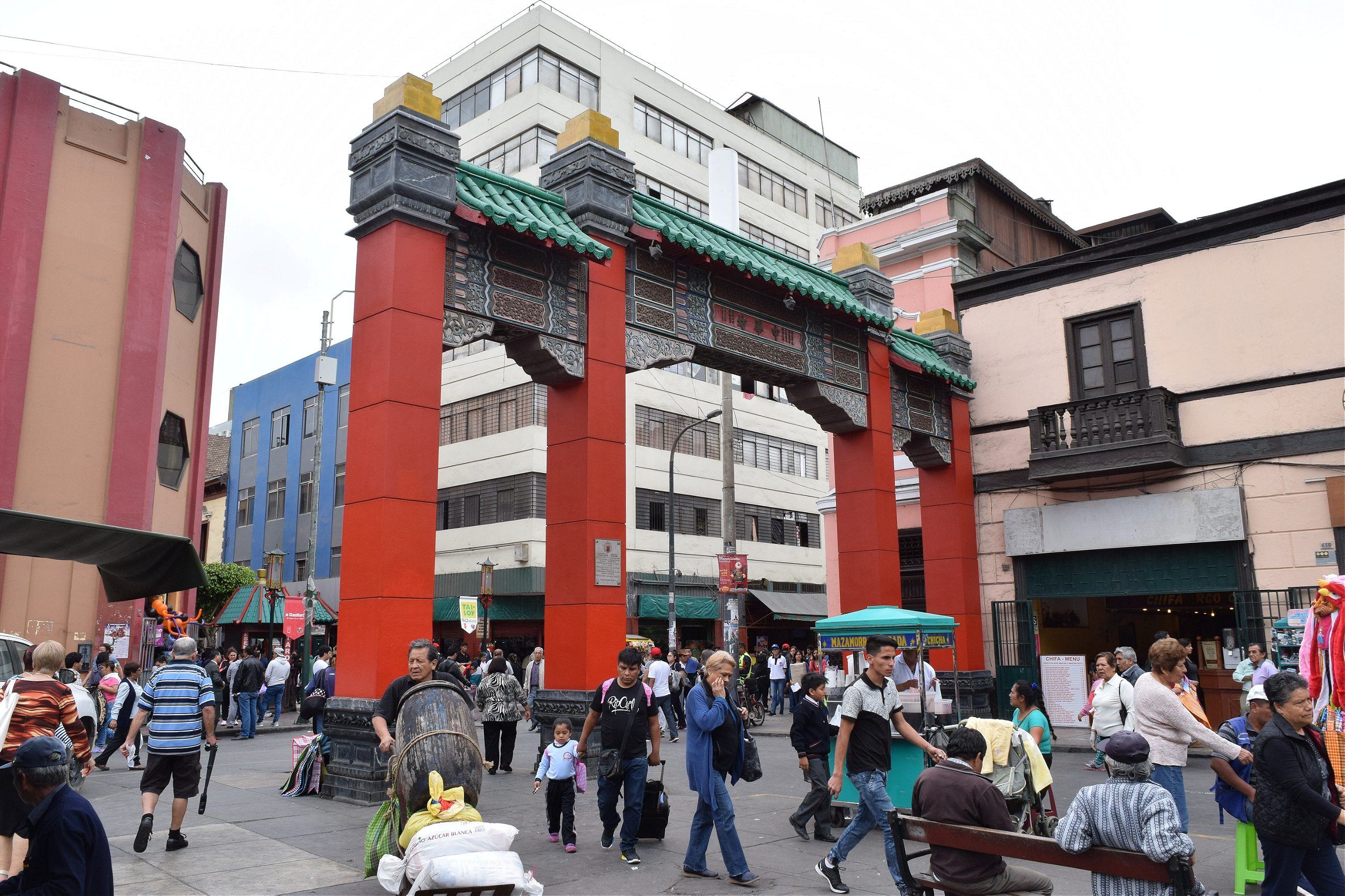 Be street smart. Lima's downtown and commercial areas are flat, and therefore very walkable. But you need to keep your wits about you. Cars don't tend to stop at crosswalks, so look twice before crossing the street. Also, don't show off your cell phone, walk on busier streets and avenues, and at night if you're alone, even if your destination is not far away, take an Uber. If you want to cycle, it's wiser to take an organized tour around the safer areas. Also, be aware that women may draw the occasional comment or whistle.

Double-check your destination. Many of Lima's different neighborhoods share the same street names, so double-check a map carefully to make sure you're heading to the correct address before setting off or calling a taxi. Even Limeños can get confused or lost when distracted.

Eat breakfast like a Limeño. For breakfast get yourself a pan con chicharron (a sandwich of pork, braised and then fried in its own fat, with sweet potato chips and a sauce made with onions and aji chili) with tamal and a juice. Each place has its own version of the breakfast staple. Try the one at Sangucheria El Chinito in downtown/Centro (they have another branch in Barranco) for a Chifa touch, or for more traditional/Criollo versions, Panadería Carmelitas and K1.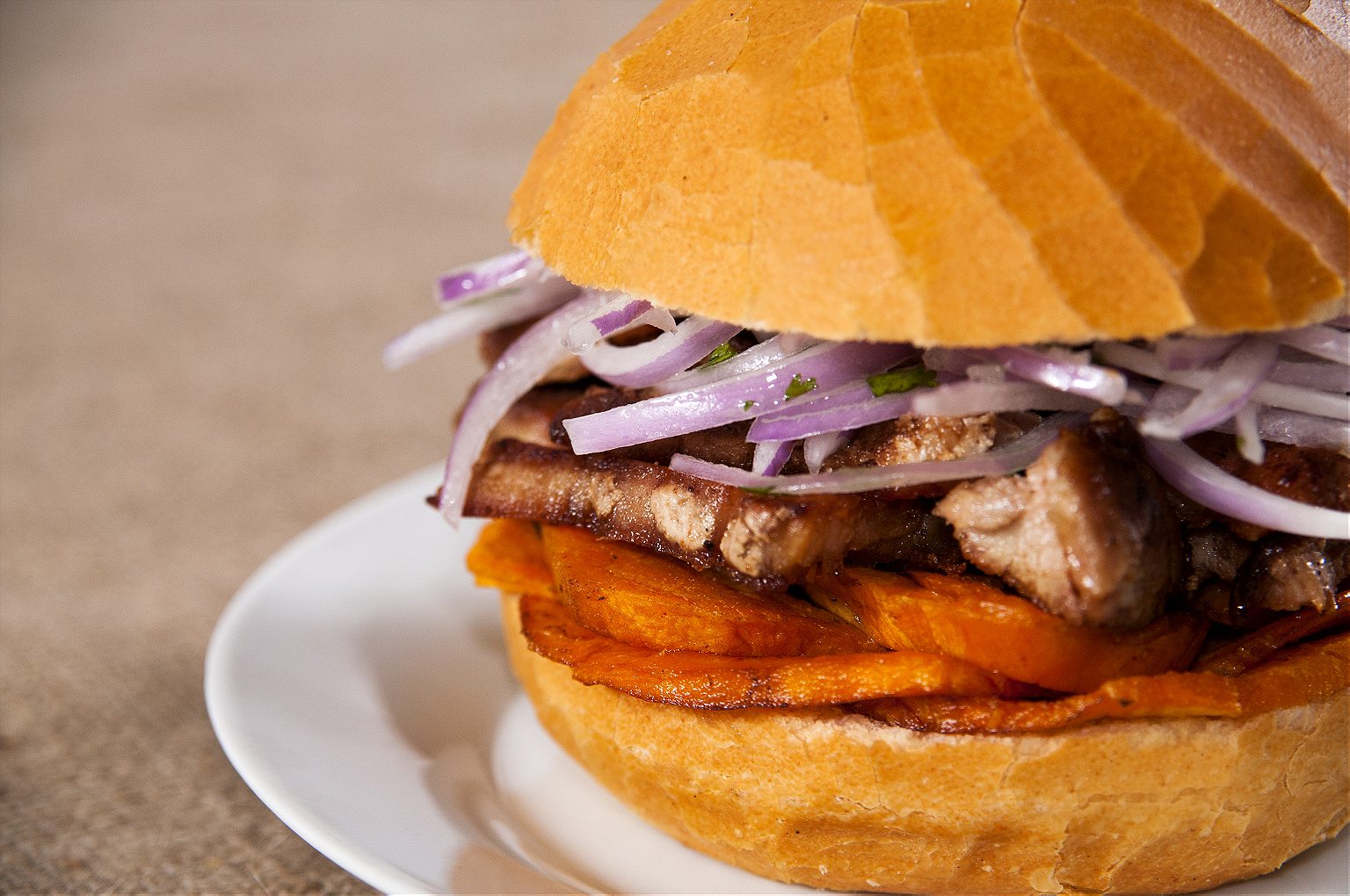 Be prepared to talk about food. Eating is a big deal in Lima, and everyone you meet will want to send you to their favorite restaurant. Do a little research. Peruvian food is a mosaic of different cuisines, and we're proud of this. For Creole—criollo—food (from Lima) showcasing traditional recipes, Panchita, Isolina, and El Rincón que no Conoces are a must. For Chifa (Chinese-Peruvian cuisine) I like Chifa Titi or Madam Tusan; for Nikkei cuisine (Japanese-Peruvian) I like Costanera 700, Maketto, Sushi Pop, or Tzuru. For Andean food, I head to Huancahuasi or El Tarwi; for Amazonian food, Amaz or El Aguajal; and for refined Peruvian comfort food—seafood pasta, Creole soup, Asian-Peruvian pork buns, rice with duck, sweetbreads with purée, lime pie, and a beautiful crema volteada, a rich type of Peruvian flan—I like Mayta or Cosme.

Book ahead for star restaurants. Three restaurants on The World's 50 Best Restaurants list are located in Lima, and nine Lima restaurants appear on the Latin American list (so far, the top spot has always been Peruvian). Make a  reservation for any of these well in advance; Central, Maido, Astrid & Gastón, and Rafael are always packed. If you can't get a table at those, there's a new generation of young chefs making the following places worth a visit: Kjolle, Matria, Mó Bistró, Mérito (Venezuelan-Peruvian cuisine), and Siete.

Pair ceviche with beer. This is a tradition among Limeños. The cevicherías open at 11 a.m. because Limeños like to eat ceviche during the day, and a beer like Cusqueña or Pilsen is the perfect pairing (or if you're into craft brews, try Barbarian or Candelaria). Note that some restaurants do serve ceviche at night, and it's O.K. to order it after sunset. The ceviche gets its freshness from the fish, its crunch from the canchita (corn), its acidity from the lime, and its sweetness from the sweet potato. Order the catch of the day. There are some many ceviche versions on menus, but try the classics first before exploring. Some places to start off with: Al Toke Pez, La Mar, Canta Ranita, Barra Chalaca, La Red, Canta Rana, and El Chinguirito. Chez Wong is a pricier favorite, but it's worth it. One final piece of advice: The red, round thing on top of your ceviche is not a tomato, it's rocoto—and it's spicy as hell.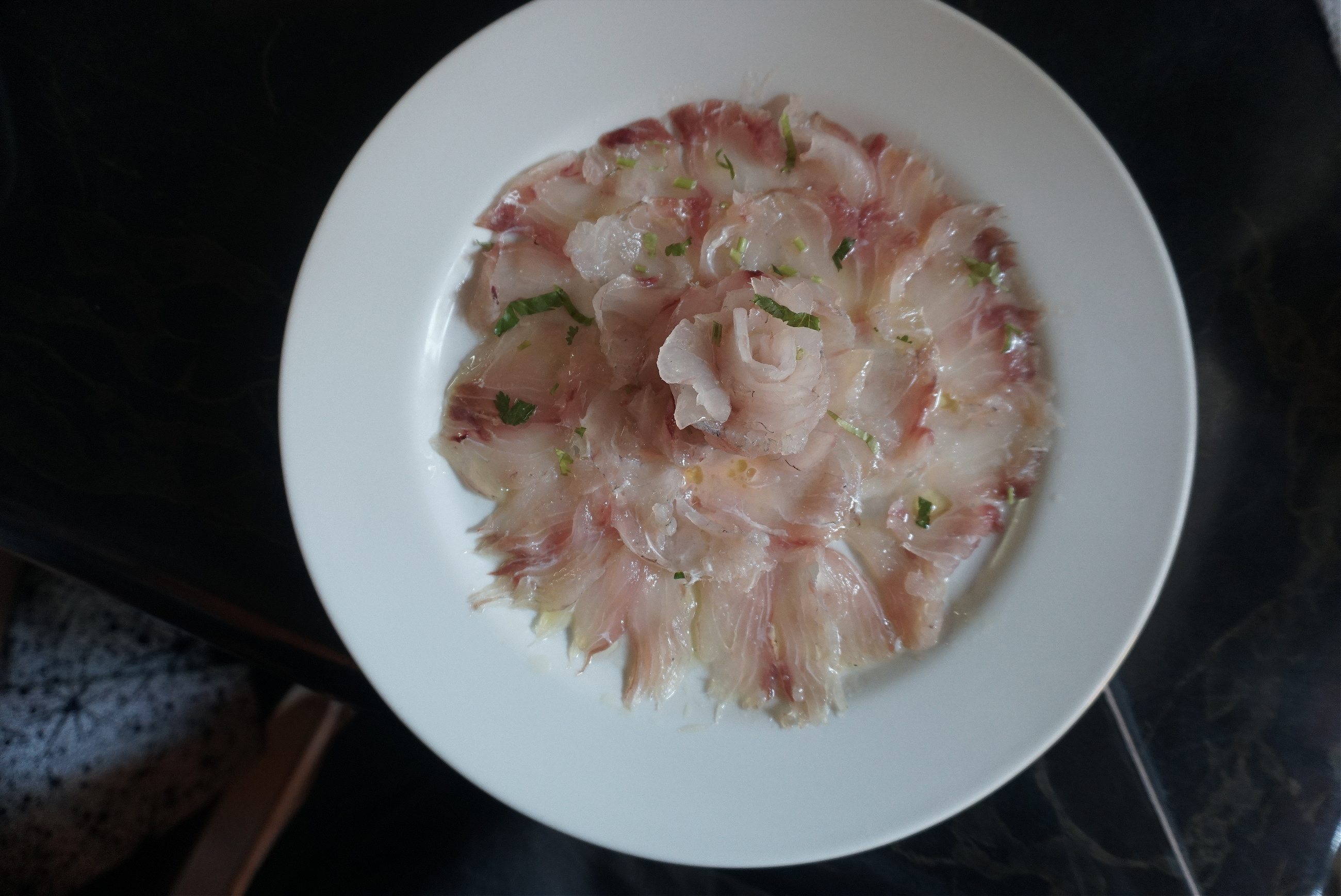 Embrace roast chicken… Lima may be a coastal city, but we eat more chicken than fish. As of 2017, there were almost 12,000 pollerías a la brasa (roast chicken joints) in Perú. The Peruvian government also designated—at random—the third Sunday in July to be pollo a la brasa day, to celebrate the dish, encourage people to eat more chicken, and promote it in Peru and abroad. There are restaurants dedicated to pollo a la brasa all over, and each has its own special dressing. Your pollo will generally come with with fries, salad, and salsas (ketchup, mayonnaise, mustard, and chili pollero). Try it at Don Tito's, Gran Parillada Timbó, Pollos Hilton, or Primos. Wash it down with a chicha morada (a soft drink made with purple corn) or an Inca Kola.

… and hit the streets for anticuchos. Anticuchos—cow hearts on skewers—are one of Lima's most popular street foods. Anticuchos are served with seasoned tripe and belly, all made in one huge parrilla (grill) with salsa anticuchera. Grimanesa is the go-to classic for anticuchos, but Brandon Altamirano's takeaway joint is great too. Street-food vendors in Lince (Doña Pochita, Av. Ignacio Merino 2316) and Miraflores (Picarones Mary at Kennedy Park or Anticuchos Grimanesa at Ignacio Merino Street 466) start their parrillas at 5 p.m., and there's usually a picaronera close to them: A lady that sells picarones, a sweet, deep-fried buñuelo (dough ball) served with fruit honey.

Visit a huarique. A huarique is a small restaurant that specializes in one dish or one specific type of food. Chez Wong and Al Toke Pez are a traditional and and a newer version of a huarique (for ceviche), but there are alternatives. Cheap and cheerful Huerta Chinen, in Surquillo Market Number 2, serves Peruvian home cooking, Don Fernando specializes in cuisine from Peru's north coast, and El Tío Candela in Centro serves deep-fried fish and roe (try to go with someone local).

Get around Sunday closures. Almost everything is open on Sunday, but many restaurants close for the afternoon because local families tend to get together for long lunches at home. The best options for Sunday afternoon are some coffee shops, such as Bisetti in Barranco or Neira Cafe Lab in Miraflores. For dinner, the classic Sunday treat is Chifa (Tití or Madam Tusan) or pollo a la brasa (Tito´s, Timbó, Pollos Hilton, and Primos). El Bodegón is also a good spot to eat, pairing Lima comfort food and 1980s music. Try the artichoke tamales, the locro (local squash with cheese and rice) or the Creole soup in winter.

Walk the downtown pisco trail. Start on the corner of Jiron Ancash and Carabaya, a block from the Government Palace and the Plaza de Armas, at Cordano bar (established in 1905), which serves the most beloved bread with local ham and Creole salsa. Order a chilcano—made with pisco (fiery, fermented grape juice) lemon, and ginger ale. Next, the legendary Hotel Maury. Some say Peru's classic cocktail, the pisco sour (pisco, lemon, egg white, and syrup), was born here, although some historians claim it was invented by an American named Victor Morris, at Morris' Bar. Get your next one in the Gran Hotel Bolivar (1924), just walk across the Jiron de la Union to the San Martin square. Next, hit Piano Bar Munich, a huarique on Belen street serves chilcanos of cherry and beer with lomo saltado (stir-fried tenderloin) and salchipapas (french fries with a diced hot dog). Finally, stop by the Queirolo Winery, famous since 1920 for its sandwiches and Creole dishes. There is pisco sour and chilcano, but also the algarrobina cocktail and the famous Res; pisco with white soda. A day without regrets. Or not.

Spend a night in Barranco. Lima's ever-popular artistic/bohemian district may be busy, but it's always worth a visit. Its distinctive, colorful architecture has endured, with old beachside mansions along San Martin Avenue and around the Bridge of Sighs (a must-see spot), Sanz Peña Square, the central square, and Cajamarca street. And don't miss the nightlife. Barranco is beautiful by day, but it's also full of bars perfect for long evenings, such as the renowned Bar Juanito.  There is live music at La Noche de Barranco, salsa sessions at Barranco Bar, and for serious spirits at Mayo Bar, which serves cocktails inspired by pisco, vodka, gin, and cañazos—aguardiente.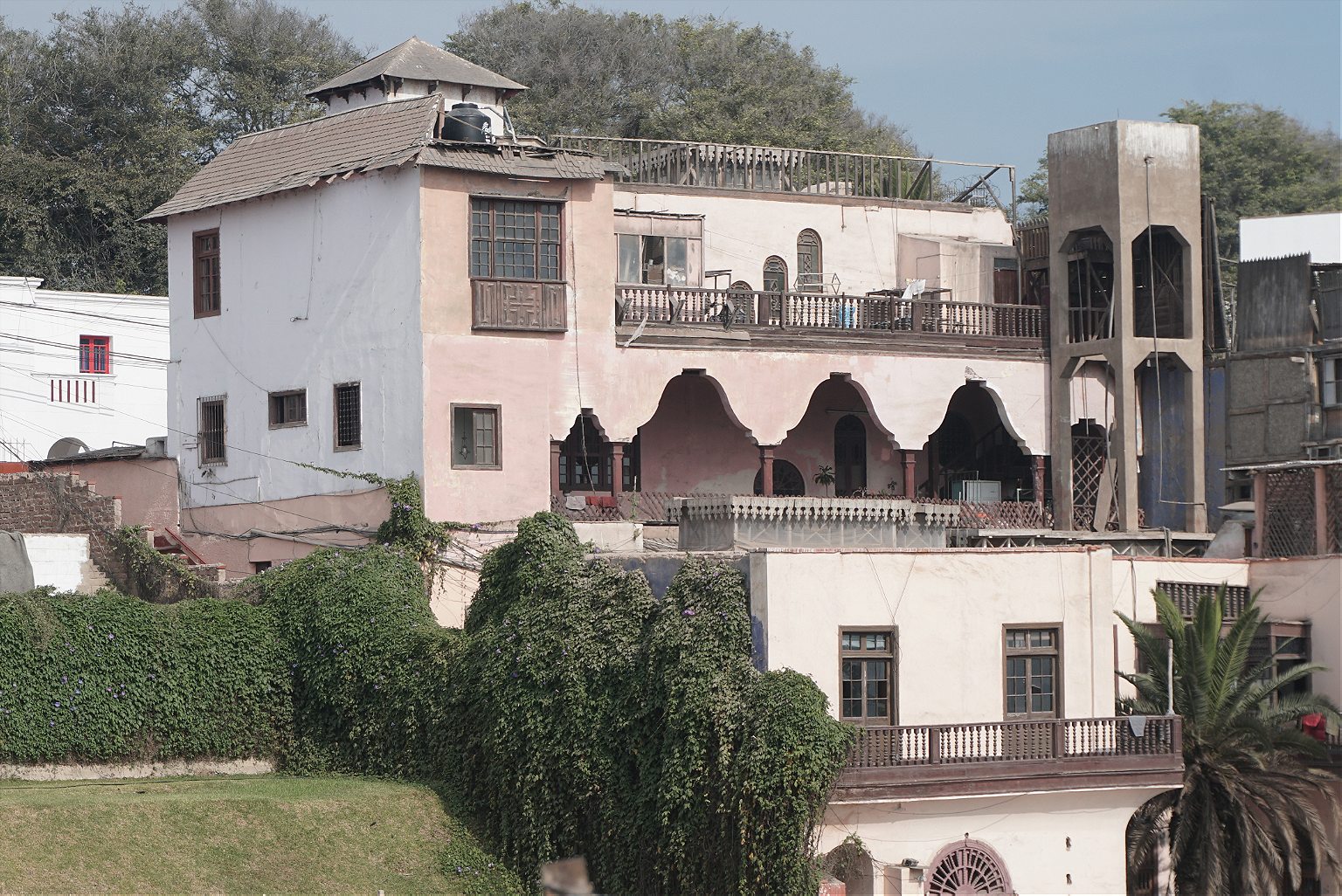 See the smaller museums. The private Amano Textile Museum, founded by Japanese businessman Yoshitaro Amano in 1964, showcases pre-Columbian Peruvian cultural artifacts and archaeology, and doesn't get too busy. There's a fixed fee for the exhibition areas—but you have to pay a little more for the guided tour and access to the secret drawers of the museum's most valuable textiles. The Museo Larco, a little further out in the Pueblo Libre district, is a colonial palace housing a private collection of Peruvian and pre-Columbian art and artefacts dating back 5,000 years—including an impressive array of erotic pottery. The Larco also has peaceful gardens and an excellent restaurant (there also aren't many other places to eat in the area).

Go to market. This is a must in Lima; there's at least one market in every neighborhood. The variety is huge: Summer brings mangos, watermelon, grapes, and many others. Sample them and ask where they came from—every vendor has a story about the provenance of their goods. There's an organic market in el Parque Reducto (Miraflores) every Saturday; another one next to Surquillo Market on Sundays; and a bigger one, also on Sundays, at the Av. Brasil (32 street) in Magdalena del Mar. The best ones to visit are Surquillo Market Number 1 and 2, Jesús María Market, San Isidro Market, and Magdalena Market.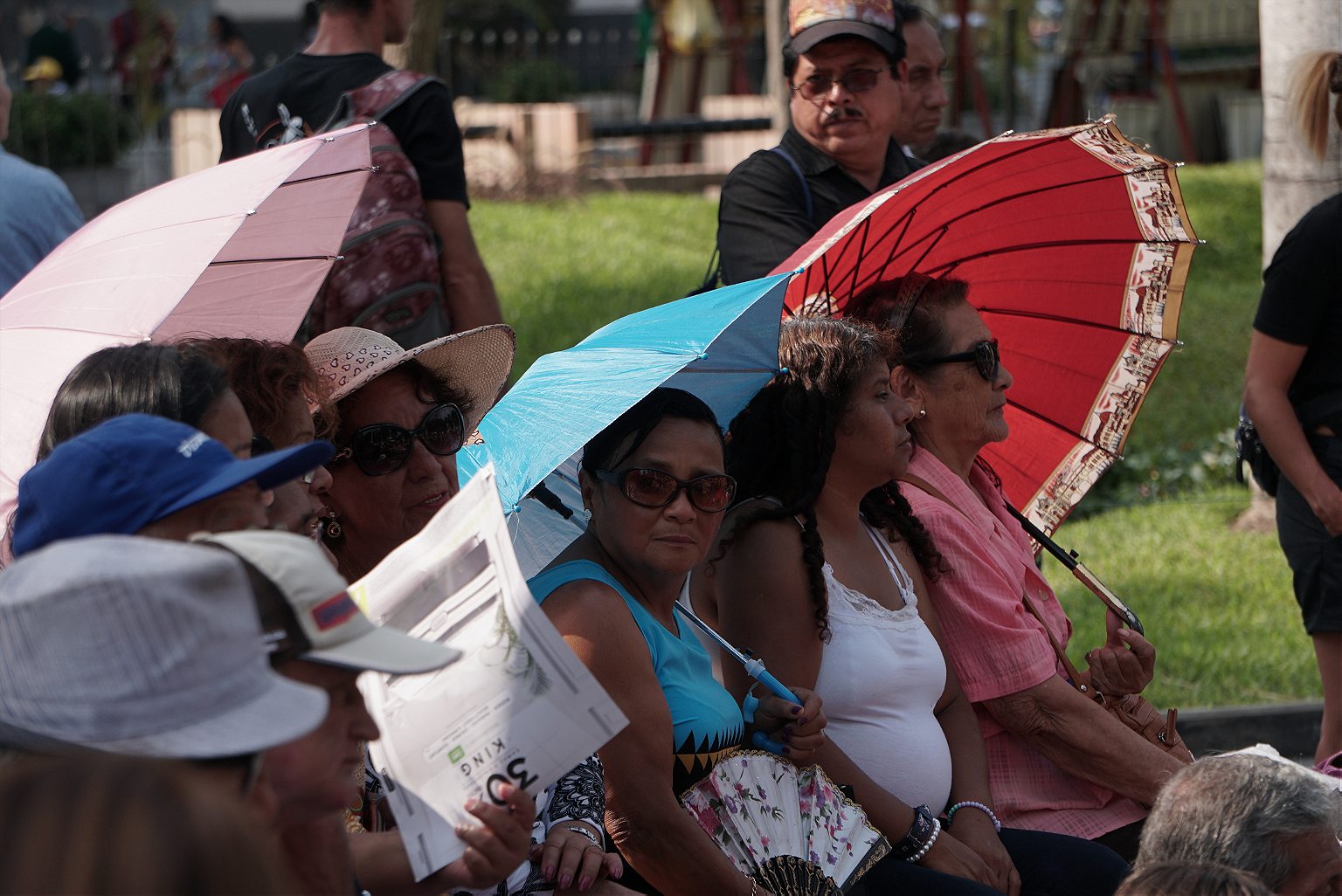 Find the hidden forest. In San Isidro, right in one of Lima's busiest areas, is a rare peaceful spot in the city—an olive grove that has become a protected area, with trees more than 300 years old (planted around 1637). There's also an antique olive oil press and an open-air museum with sculptures by the Bolivian artist Marina Nuñez del Prado. The gardens are open to the public, so grab some quiet time with a long walk or have a picnic.

Do some archaeology. If you want to see some ancient history, check out the huacas, or archeological sites—there are 431 in Lima alone. Find them through the district websites: Huaca Pucllana (Miraflores), Mateo Salado (Pueblo Libre), or Huallamarca (San Isidro). Visit the websites to set up guided tours in English or Spanish.

Shop smart. Lima is a great place to shop, but it's hard to avoid mass-produced knick-knacks and crafts at markets, or sold at big markups in in fancier neighborhoods. For better quality souvenirs, try Peruvian silver jewelry at Ilaria (several shops), local handmade crafts in Dédalo (Barranco), arts and crafts from around Peru in Las Pallas (Barranco), pottery and garden accessories in Plantique (Miraflores), books at El Virrey and Babel (Miraflores), clothes and design at Mascarpone (San Isidro) and Morphology (Miraflores); and alpaca, vicuña, llama, and guanaco textiles at Kuna (several shops).