Something Feels Very Wrong About a Pub This Far into the Australian Outback Serving Iced Lattes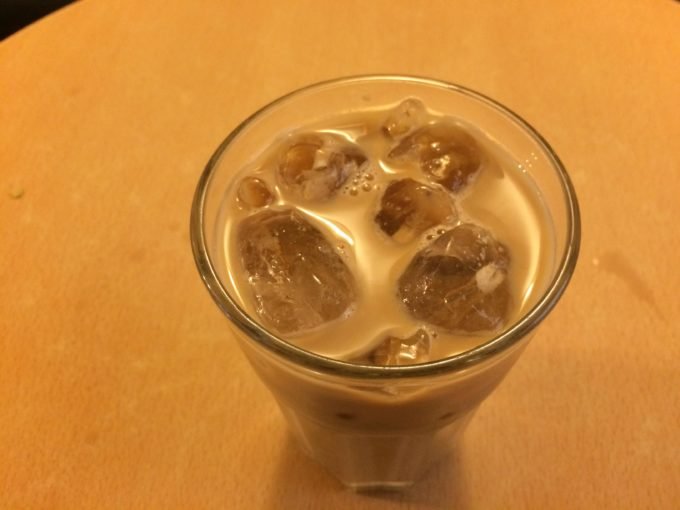 Something Feels Very Wrong About a Pub This Far into the Australian Outback Serving Iced Lattes
Iced coffee in Australia
Outside the Greyhound coach the air is scorching, and every window shows the same view: red desert on either side of Stuart Highway rolling to the purple horizon. We are about two hours away from Alice Springs, the red center of Australia, and one of the world's most remote human settlements.
But from the air-conditioned coach interior, it's sometimes hard to tell that we are this far out in the bush. Philip—a German backpacker with whom I bonded over a hastily arranged tuna mayo wrap at our last rest stop, 300 miles ago—dozes a few rows in front of me. To my left, two Japanese girls sit and gaze out of the window at the endless horizon.
Like a mirage, a yellow-and-black sign appears out of the desert. At first, the letters are hard to make out, and then they form two words: Kulgera Pub. A caption underneath reads "the first and last hotel in the Northern Territory."
We pile off the coach and head inside. It is the first time we have left the vehicle since the sun came up, and the blistering heat presses down on us from everywhere. I have been spoiled so far throughout Australia—in Sydney, Melbourne, and Adelaide—with icy air conditioning. Out here there is no such luck. The heat follows me inside. There is no getting away from the desert.
The interior of the 'pub' is homely, made of carved wood and decorated with a colorful assortment of caps and hats. It's vaguely reminiscent of a hunting lodge. It is early in the morning, but a couple of old men sit at one end of the bar, sipping XXX lager from large mugs.
I look at the menu, and I spot an Australian favorite. Iced coffee. I have heard the food and drink out here is nothing to write home about, so I don't expect too much. But when the smiling, tattooed waitress puts down a gently frothing glass, I am overcome with joy. So what if it's not the same standard of iced coffee I would get in Fitzroy, Melbourne? This latte, defiant in the arid desert, goes down a treat. It is cold, sweet, and after 20 hours on the outback trail, very welcome.
Kulgera Road House
1St Stuart Hwy, Ghan NT 0872, Australia
Opening Hours: Motel is 24 hours, pub hours vary