Party like it's your first birthday, crack a coconut like a local: slow and smart travel in one of the world's least-visited countries.

Figure out what an atoll is. You'll probably read that the Republic of the Marshall Islands is one of two countries in the world made up entirely of low-lying coral atolls, and if you're like me, you might have no clue what that means. Here's a primer: Picture a roughly circular body of protected water, dozens of miles across. That's the lagoon. Now draw a ring of squiggly lines around it. Those are the islands, built on a coral reef encircling the lagoon. Together, the lagoon and the islands make an atoll, formed thousands of years ago when a volcanic island sank into the sea. The Marshall Islands have 29 of them.

Get a window seat. You have to fly over a mind-boggling expanse of ocean to get to the Marshall Islands, which are about halfway between Hawaii and Australia in eastern Micronesia. After five hours of peering down at an unbroken sea of blue, the first glimpse of land looks like a mirage; a wavering line of sand and palm trees ringed by vibrant turquoise reefs. When the capital island, Majuro, slides into view, it's no less astounding: a delicate ribbon of human habitation nearly devoured by water. It's tough to visualize the remoteness and precariousness of these islands without that aerial introduction.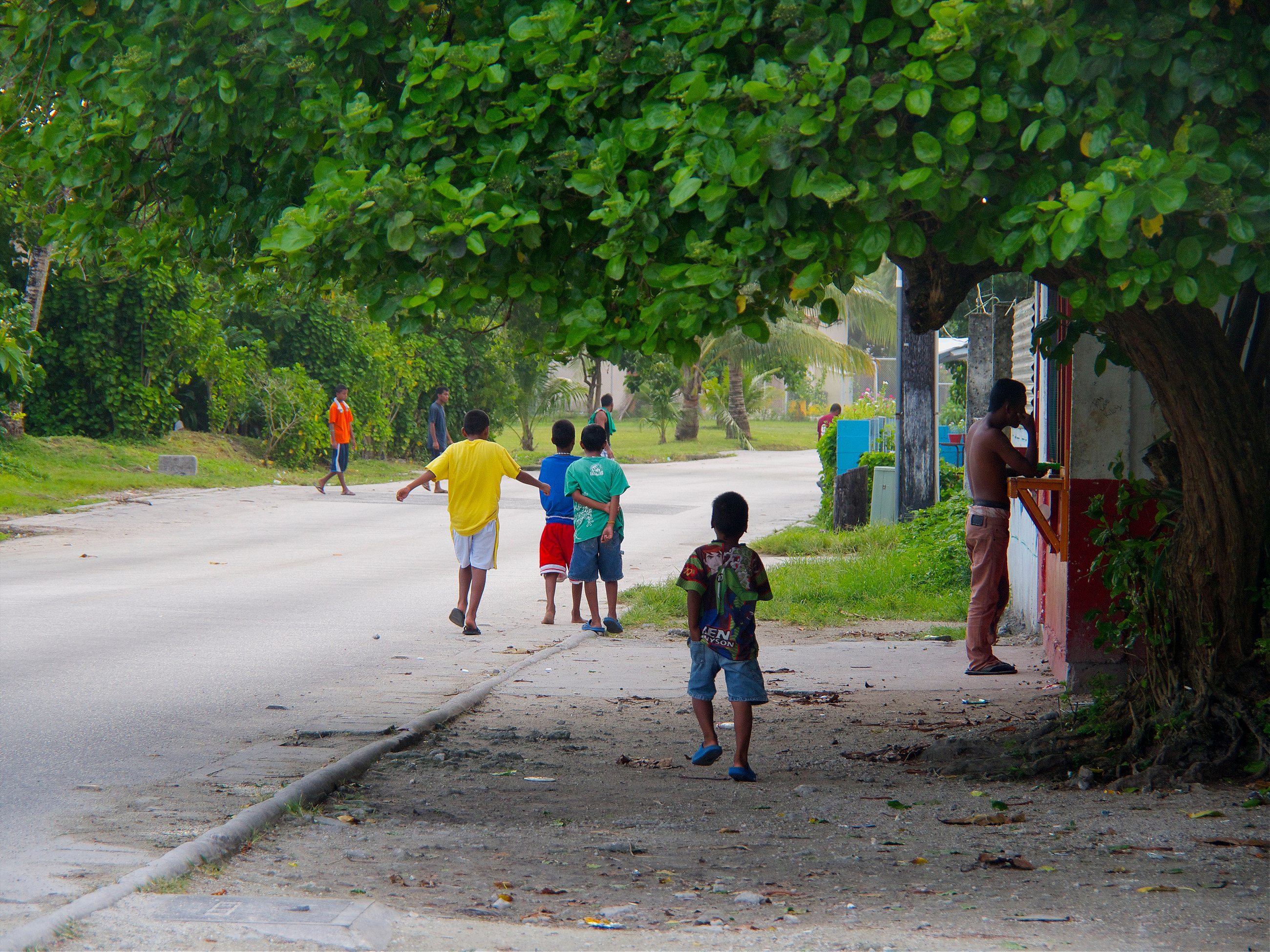 Escape from the city. With around 5,000 visitors a year, the Republic of the Marshall Islands is among the world's least-visited countries. While this presents boundless opportunities for cultural immersion, it also translates to a dearth of restaurants and infrastructure: even the "big city" of Majuro has just two hotels. If you're staying in Majuro, opt for a thatched-roof bungalow at the Hotel Robert Reimers. The best way to experience the country is to travel to one of the 1,200 isolated "outer islands" away from the urban centers of Majuro, Kwajalein, and Ebeye. When I spent a year teaching English here in 2006, I lived with a host family on the southernmost atoll, Ebon, where residents still live mostly off the land, fishing and harvesting bananas, papaya, coconut, taro and breadfruit. Life on the outer islands is relaxed, and most have no phone, internet or tourist facilities. But that's slowly changing: today, you can get a taste of outer island life at a small resort, surf camp, or B&B on islands like Arno, Bikini and Ailinglaplap. To visit other islands, you need permission from a local family to stay on their land, but it's not easy. Usually, you have to know someone.

Taste the rainbow. The most ubiquitous Marshallese word—used for hello, goodbye, and love—is iakwe, pronounced "yawk-way." Literally translated, it means, "you are a rainbow," which may be the most beautiful greeting in any language, ever. Use it with abandon.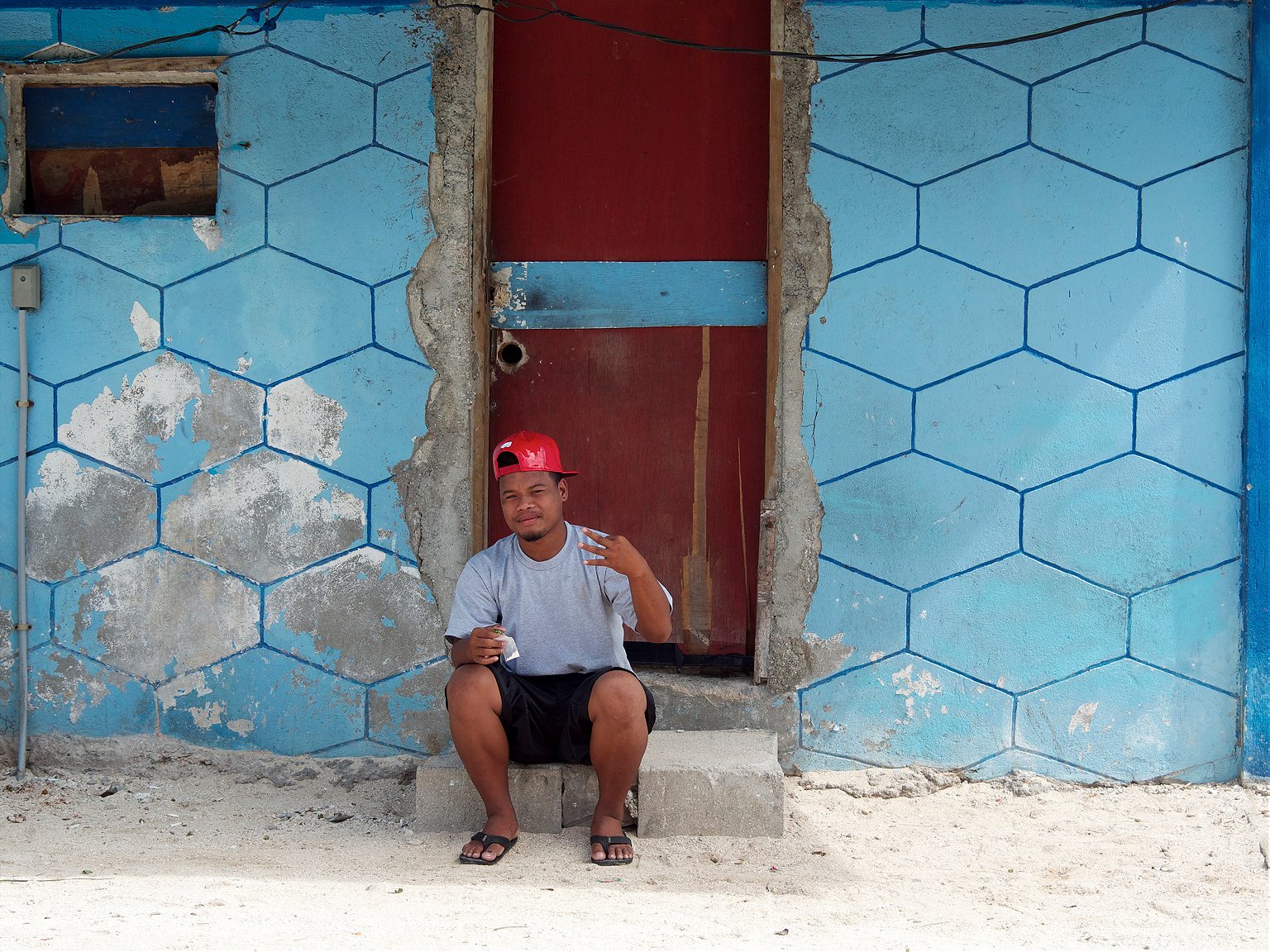 Don't worry about getting lost. Because atolls are so narrow, most have just one road running their length. Majuro—where the majority of the population lives—is no exception. Though there are a few places where the main road branches off into a brief tangle of side streets, getting around is incredibly straightforward.

Skip the restaurants. You can get a big plate of sashimi drenched in lime juice at one of the handful of restaurants in downtown Majuro, but good luck finding traditional Marshallese food. The grocery stores don't sell it either. To find balls of sticky rice, fresh pandanus, mashed taro, fire-roasted breadfruit, or bwiro—sweetened, fermented breadfruit paste wrapped in a banana leaf and cooked in an underground oven—try the open-air market next to the Marshall Islands Resort, where local women sell all kinds of homemade cuisine. A meal there will set you back about $3.

Crack a coconut like a local. Wash down your bwiro with some coconut water, or ni. If you stand around helplessly with a whole coconut in your hands after buying it, one of the women will likely take pity on you and show you how to crack it open. Respond with some basic Marshallese—kommol means thank you, and enno mönä ("mung-eye") in majel means that you think Marshallese food is delicious—and you might score a mealtime companion.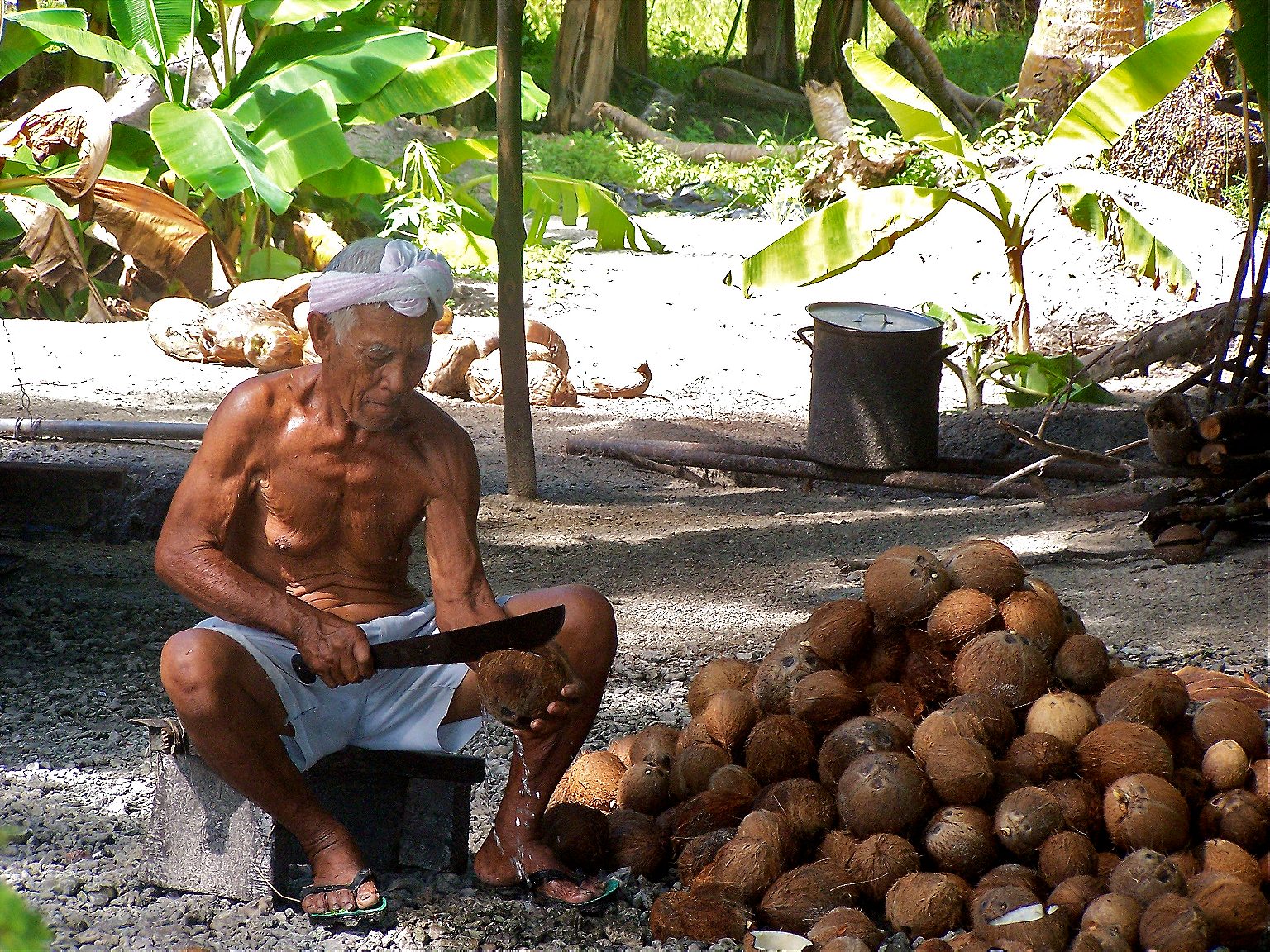 Be an early bird. Mornings are when the Marshall Islands feel most alive. Walking through one of Majuro's residential areas before the sweltering heat descends, you'll see kids sweeping up fallen breadfruit leaves and men sipping instant coffee outside mon wia, casual, bodega-like storefronts. You'll smell fish frying over fires made of coconut shells, hear roosters crowing, and see women scrubbing laundry over metal washtubs. Walk the same route in the mid-day heat, when most people are napping or hiding in the shade, and the roads will seem lifeless.

Party like it's your first birthday. The best way to try authentic Marshallese cooking is to get invited to a kemem, or first birthday party. Kemems—a relic from the years when infant mortality was high—are like weddings, quiñceaneras, and bar mitzvahs rolled into one. They're also a showcase of Marshallese cooking, featuring huge buffets piled with fried sea turtle, whole reef fish, pork, chicken, rice, taro, bwiro, breadfruit, donuts, pickled papaya, clams, sashimi and more. Plus, they're a testament to Marshallese generosity. Not only do families go broke throwing a kemem, but guests are encouraged to go home with something from the host family's house, like a hammock or a pair of sandals. The less a family is left with, the greater their generosity.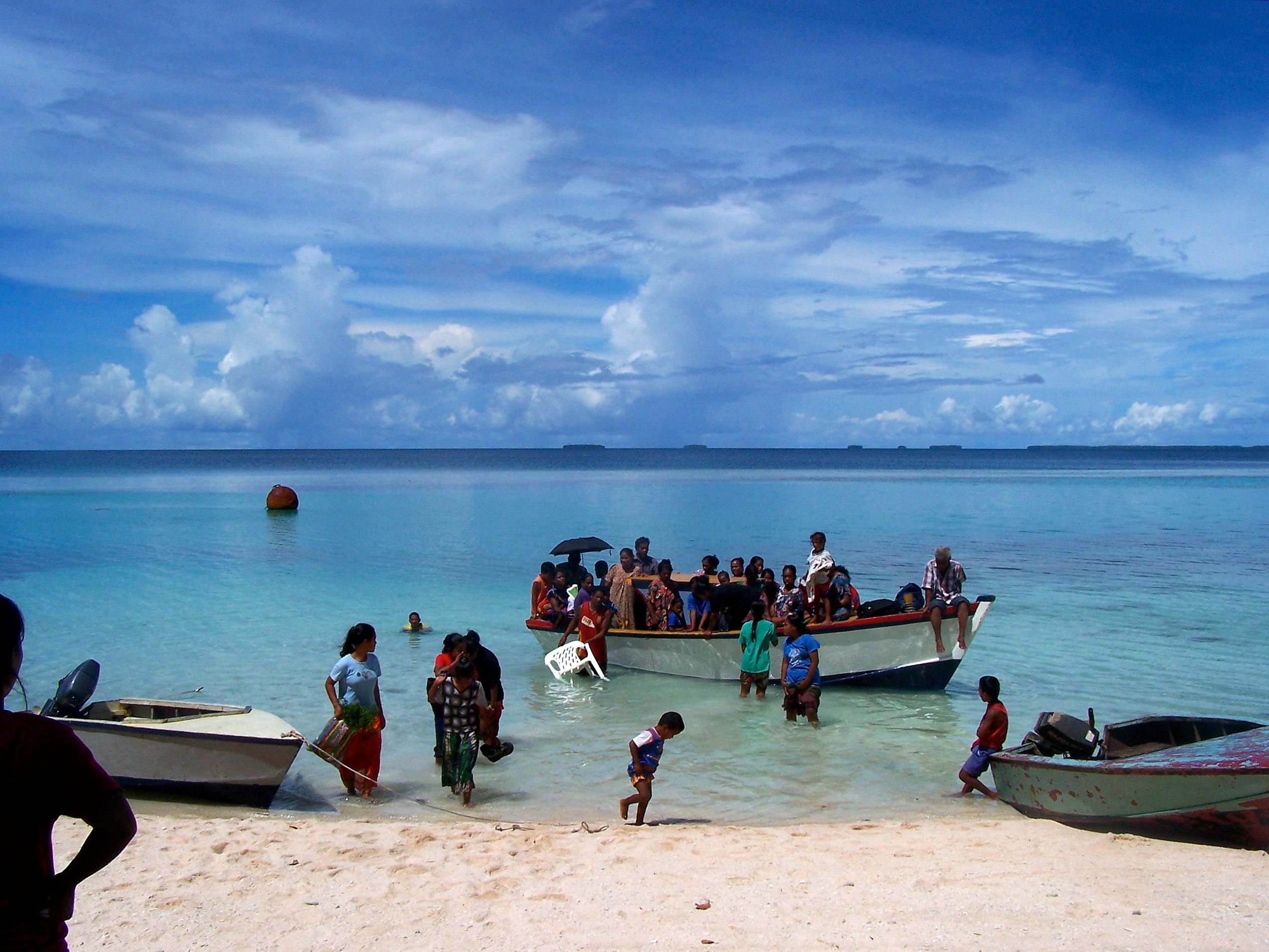 Stock up on omega-3s. If you don't get invited to a kemem, you can still eat like a local. The average Marshallese devours 240 pounds of fish each year, and the Marshallese language contains 50 different words and phrases for fishing techniques. Yet, one of the only places to buy fresh seafood in Majuro is a relatively new market off the Uliga dock, where subsistence fishermen from the outer islands sell an assortment of colorful reef fish. My favorite is parrotfish (which goes by a number of names in Marshallese).

Cover up. When European explorers and missionaries first arrived in the Marshall Islands in the 1800s, the locals called them ribelle—literally, "one who wears clothes." Today, the tables have turned: Western women are more likely to wear revealing swimsuits or shorts, and Marshallese fashion remains influenced by missionaries, who insisted women wear long, ruffled dresses. Today, women in Majuro can get away with tank tops and pants, but in general, ladies should wear loose-fitting clothes that cover everything from your knees to your upper arms, even while swimming. (Of course, men can wear whatever they please.)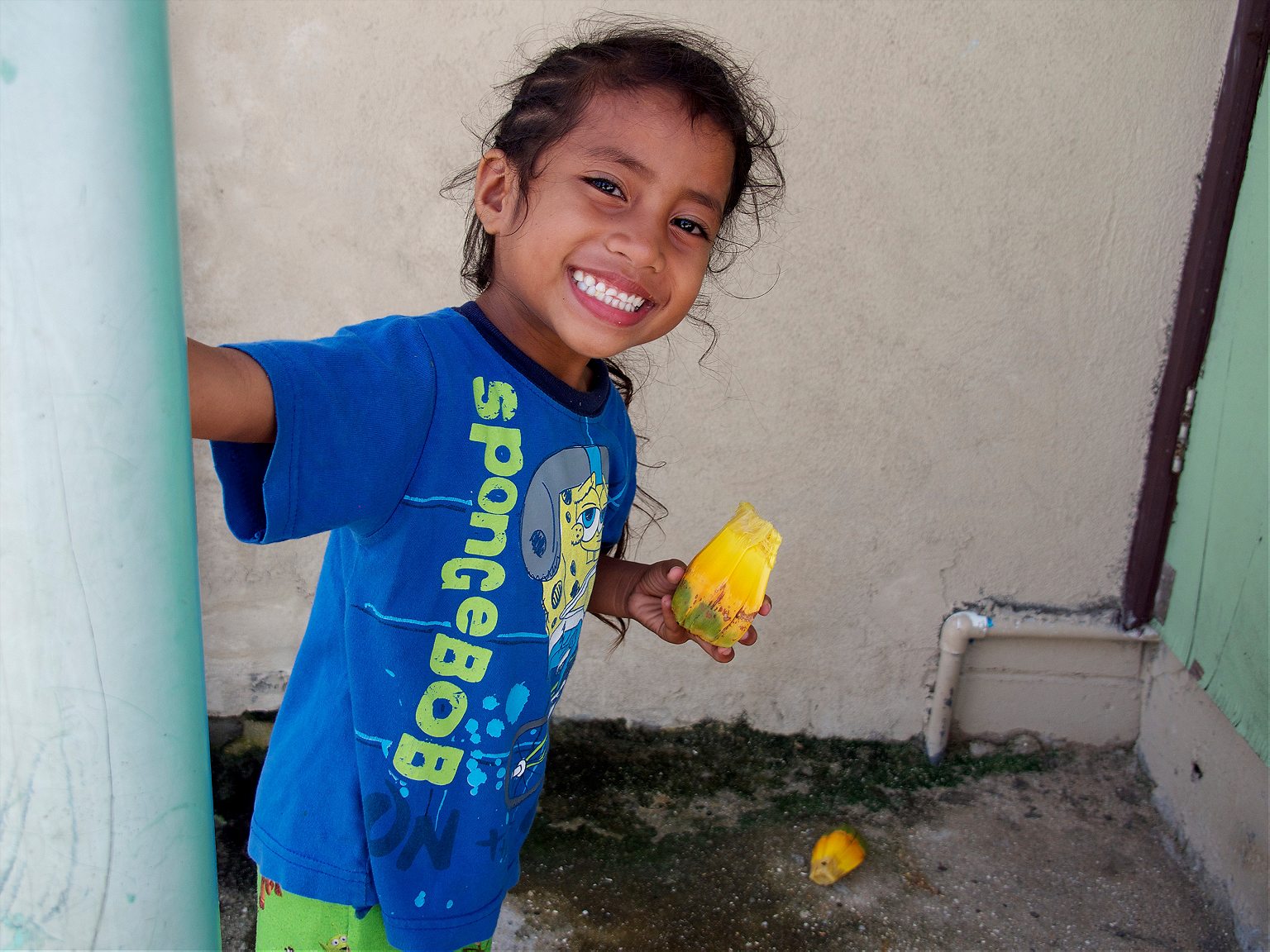 Master Majuro's taxi system. Taxi drivers cruise up and down Majuro's lone road all day long, squeezing multiple passengers into a single ride. It's the best way to get around. Any trip within the larger downtown Majuro area costs 50 cents, and tipping is not expected. If you go farther, past the bridge that connects Majuro proper to the "suburb" island of Rairok, the cost is $2. And as with the rest of the Marshall Islands, the currency is American dollars.

Be prepared to stay longer. Air Marshall Islands is supposed to fly to outer islands once a week, but planes are often diverted for medical emergencies or grounded by repairs. You can reach Arno by boat, but other outer islands require a flight. If you go, make sure your travel plans are flexible.

Take a break in Eneko. If you can't make it to an outer island, the next best thing is Eneko, a tiny island across the lagoon from Majuro. Majuro has its charms, but the crowded neighborhoods, trash-strewn shorelines and concrete-and-cinderblock aesthetic isn't what most people envision when they imagine traveling to a tropical island nation. Eneko, on the other hand, offers glowing turquoise water, thatched roofs and fresh fish—and it's just a short boat ride away.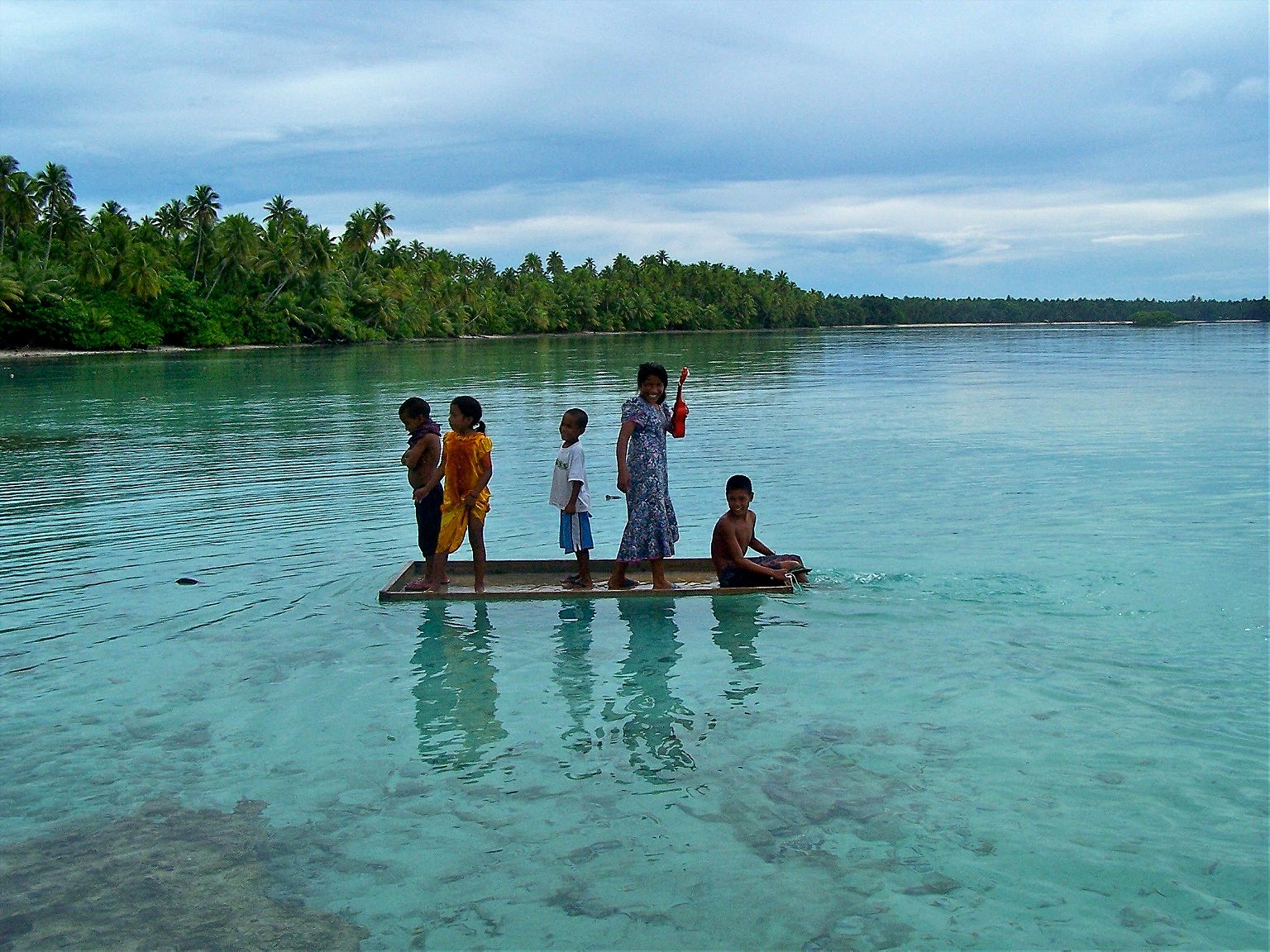 Lose the watch. Time is a loose concept here. If you're invited to a party that starts at 7 pm, festivities may not get going until 9 pm. If someone—even a high-ranking government official—tells you they'll meet you, they may show up 40 minutes late. Or they might take an afternoon siesta and not show up at all. Don't take it personally.

Sail with the world's best navigators. Before Westerners arrived in the 1800s, Marshallese sailors crossed vast stretches of open water and landed precisely on the only speck of land for hundreds of miles. How'd they do it? Through a technique that anthropologists call "wave piloting" which involves navigating based on the feeling of the ocean—the way waves roll and reflect off distant islands. Today, scientists and elders are working to preserve this ancient skill, and the hub of their work is a little A-frame building in downtown Majuro called Waan Aelõñ in Majel, or Canoes of the Marshall Islands. Hang out there and chat with the teenagers learning to build and sail their own outrigger canoes, and if the weather is right, you can even catch a ride on one.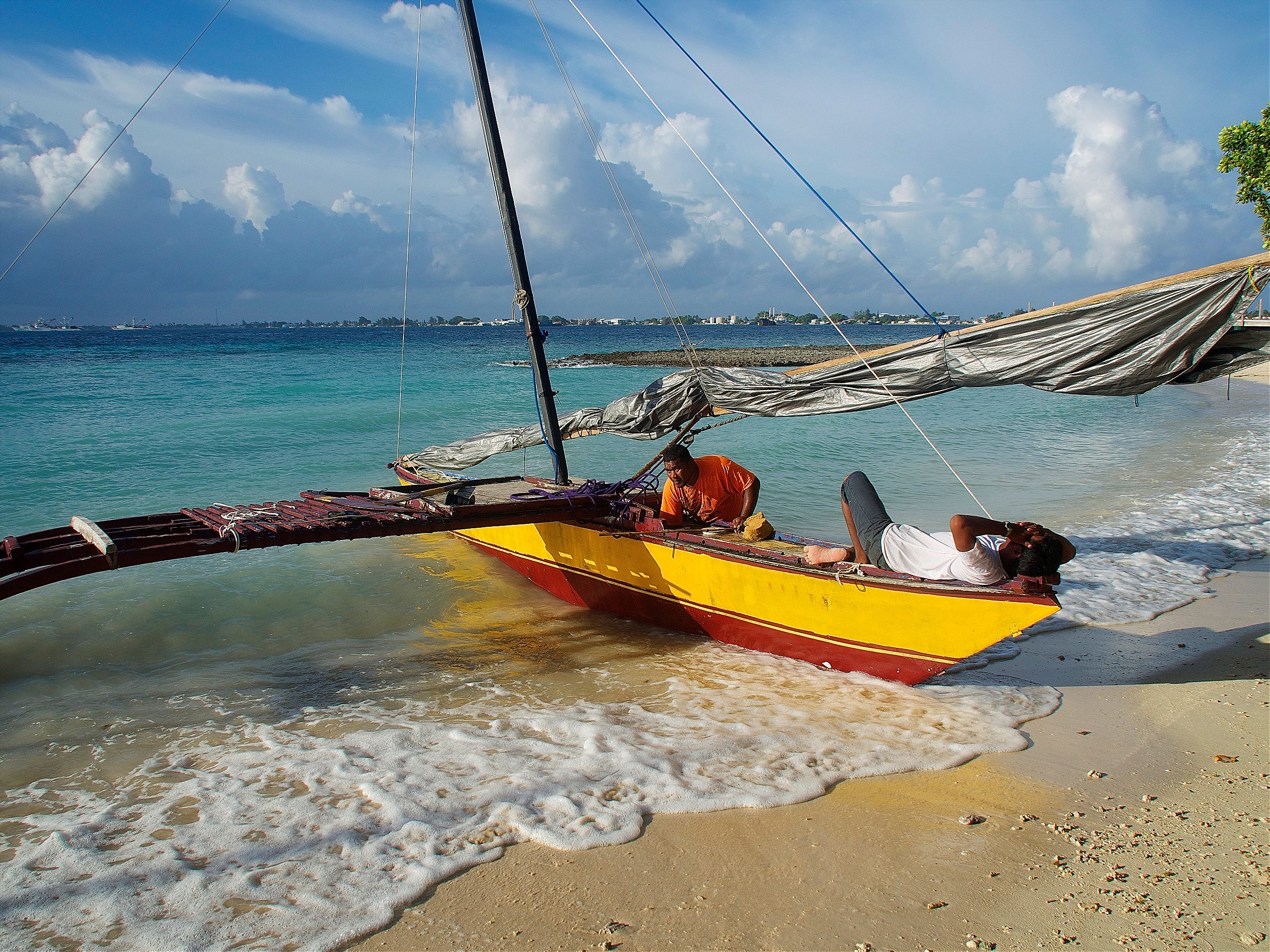 Leave land behind. There are 70 square miles of land in the Marshall Islands and 750,000 square miles of ocean, so if you stick to terra firma you're missing 99 percent of the country. Rent some snorkel gear, charter a boat, go SCUBA diving or even try spear-fishing: The coral is vibrant, the visibility some of the best in the world, and the underwater life plentiful. In 2011, the entire country was declared a shark sanctuary—the world's largest—and money confiscated from poachers is used to fund underwater conservation efforts.

Brush up on World War II. History in the Marshall Islands trends toward the dark and sobering, but that's no excuse to ignore it. During World War II, when the country served as a Japanese base, Allied forces bombed the outer islands for 75 straight days. When the war ended and the islands were ceded to U.S. control, nuclear testing began. From 1946 to 1958, the United States detonated 67 atomic bombs on the islands—the equivalent of 1.6 Hiroshimas a day for 12 years. The effects are still felt today, and the best place to learn about them is Majuro's Alele Museum. If World War II history is more your thing, call a local dive outfitter and ask about exploring the underwater wrecks.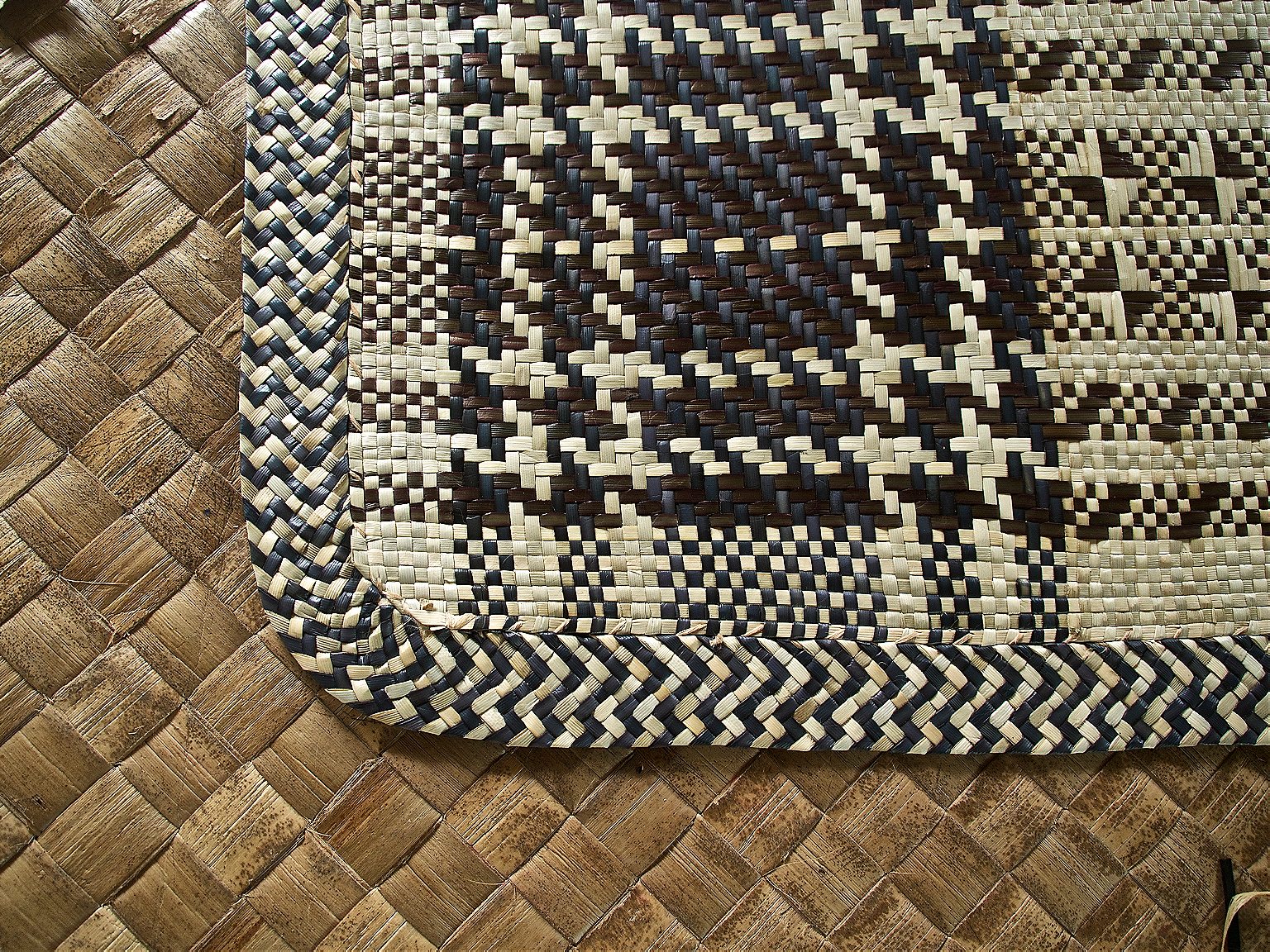 Meet some local artists. Marshallese women are some of the best weavers in the Pacific, and you can find hand-woven earrings, necklaces, bags, and fans at a number of shops in Majuro. But the best way to witness the absolute mastery of Marshallese weaving is to visit Jaki-ed, a collective of women on who make the intricate mats that ancient Marshallese used to wrap around their waists as clothing. Most days, you can find them at the University of the South Pacific. From there, stroll over to the tattoo parlor of John Alefaio, regarded as one of the best tattoo artists in the Pacific. His ocean-inspired designs mimic traditional Marshallese tattoos, and they're becoming popular again after decades of disuse.

Fake out island dogs. Some neighborhoods, particularly in rural areas, are overrun with small packs of dogs. They're not quite feral, but not quite tame, and when you're walking or biking they can scare the bejeezus out of you. Pro tip: Bend down like you're about to scoop up a rock and watch them scatter. Marshallese people throw small stones at dogs to get them to scram, and canines are conditioned to the action—whether or not there are any rocks at hand.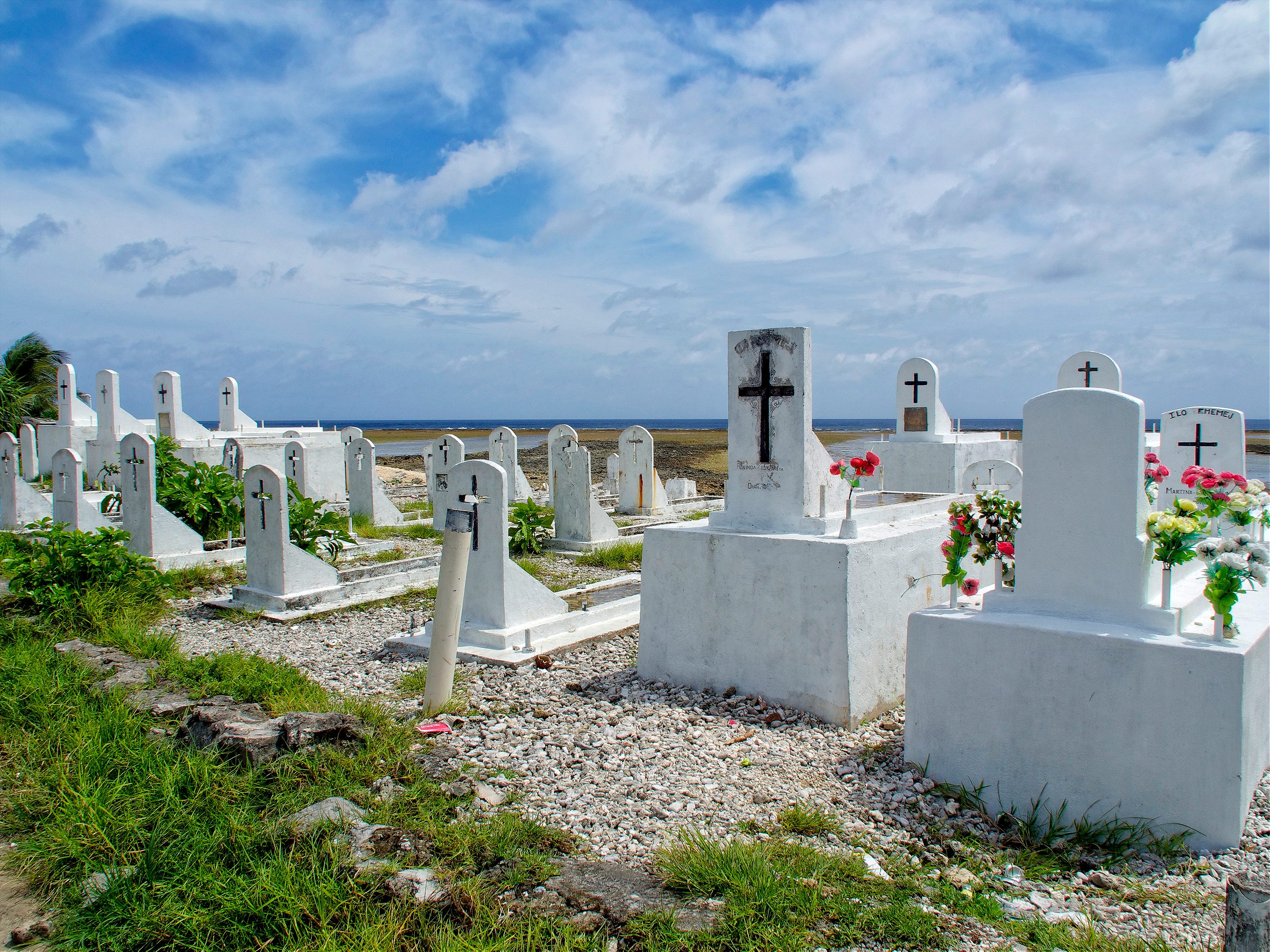 Walk the frontlines of climate change. Occasional storm surges and floods are part of life on a coral atoll, but since 2008 they've occurred with alarming frequency. As sea levels in the western Pacific rise, homes that used to flood once every decade or so now flood several times a year. Uliga, a crowded neighborhood just east of downtown Majuro, has been hit the hardest. Walking through, you'll see the painful evidence of climate change: human graves and tombs washed into the sea, crumbling sea walls, and residents who continue to live with the ocean lapping at their door.

Go before the islands become uninhabitable. The latest report from the Intergovernmental Panel on Climate Change estimates that global sea levels will rise between 26 and 98 centimeters (10 and 38 inches) by the year 2100, and some scientists consider that conservative. Either way, it's conceivable that the entire population of the Marshall Islands—some 80,000 people whose language, traditions and cuisine are inextricably tied to these atolls—may soon be forced to leave their home. Go now, and help their culture live on.