Embrace the melancholy, the buffet, and a new coffee language: how to travel well in Italy's polyglot port state.

Don't expect to (only) speak Italian. Trieste, right on Italy's border with Slovenia, has changed hands several times in its 2,000-year history. It's been an Austrian Habsburg port, the site of a Napoleonic occupation, and even, briefly, an independent city-state. Both Slovene and Italian are widely spoken, and in Karst villages outside Trieste, you may find native Slovene speakers. But triestinà—the city's wildly inventive cosmopolitan dialect, influenced by the city's many conquerors—is a language in itself. Here, you don't "accendere una sigaretta," as in traditional Italian, but "impizar un' spagnoletto." As a half-Italian, half-American with an astoundingly confused cultural background, I find that Trieste's gleeful polyphony feels like home. I first came to Trieste in 2010 for a travel story, then to cover the Triestine independence movement then, increasingly, almost by accident, because wherever I was going in Central Europe or Northern Italy, it seemed that Trieste—a bus or train ride away from so many other capitals—kept calling me back.

Don't be put off by first impressions. Trieste's historic center is almost ostentatiously grand, with snowy imperial Austrian buildings and the art nouveau borsa (stock exchange), but the area around the train station (which is also where airport buses drop off passengers) is singularly unprepossessing. Faded 19th-century houses, vertiginous traffic (there's a dimly lit, ostensibly safe underpass) and a proliferation of discount clothing stores make the walk between Trieste's railway station and its Old Town one of the least auspicious in Italy. (Many of the city's cheaper hostels and B&Bs are here, and some, popular with groups of single men seeking work in the port, are seedier than others.) But 10 minutes on foot into the city center and you're sipping cocktails on the waterfront.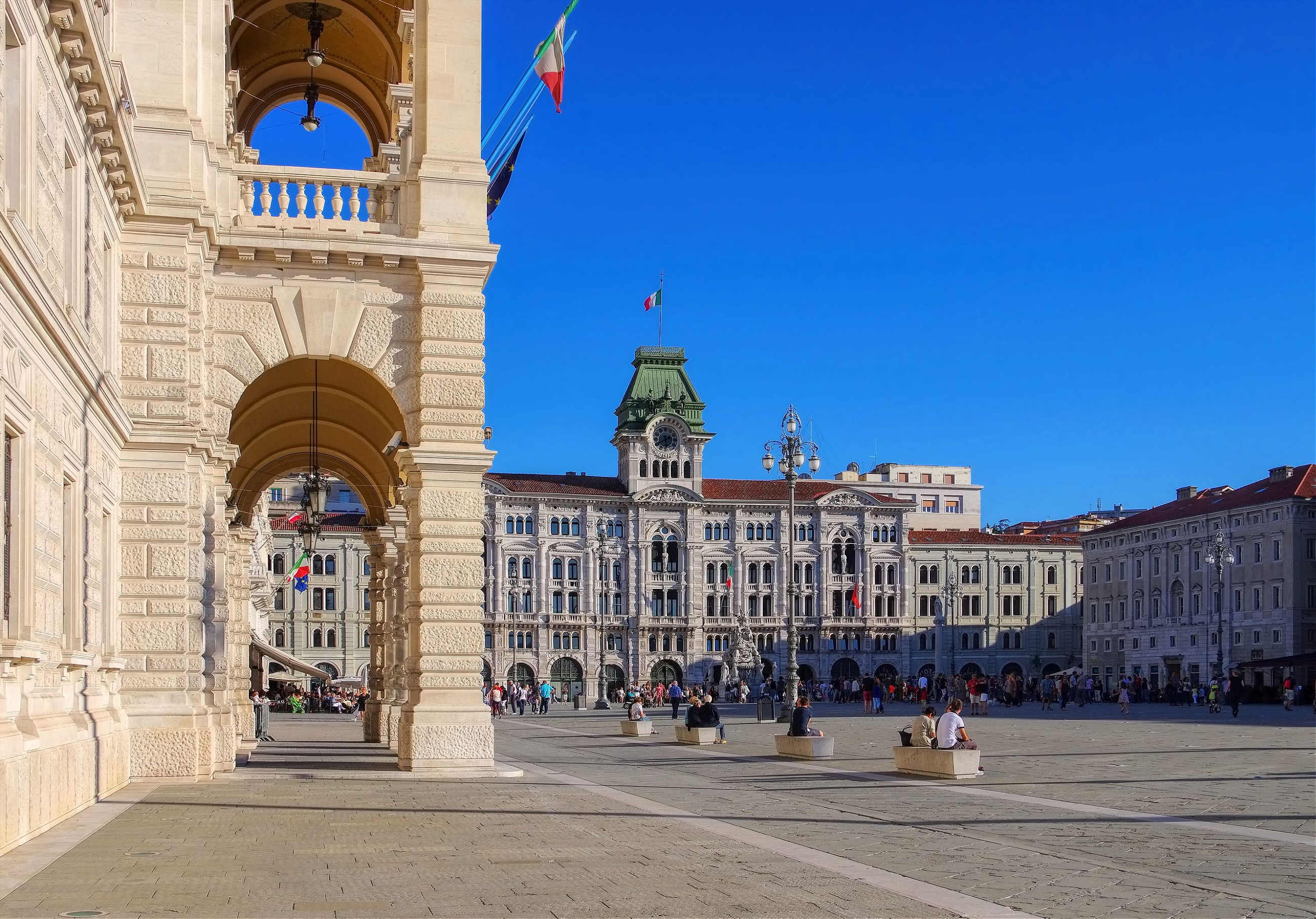 Learn the coffee language. Trieste's linguistic innovations extend to its coffee culture. The home of Illy, Trieste—with its cultural links to the stately Kaffeehäuser of the Austro-Hungarian Empire—is one of Italy's great coffee cities. Elsewhere in the country, coffee is downed quickly at a bar counter, but here, professors and grande dames linger for hours at wood-paneled fin de siècle institutions like Caffè San Marco and Caffè Tommaseo (the latter a favorite of James Joyce). Make sure you know what you're getting: an espresso here is a nero, a macchiato is a capo, and a cappuccino is a caffelatte. Pro tip: order your coffee "in B" to get a glass, rather than a tazzina (ceramic cup), as in, "nero in B." Some people prefer the glass because it lets them enjoy the color of the coffee, and because, they say, drinking from the thinner rim makes the coffee taste better.

Don't expect pizza. For visitors expecting traditional Italian fare, Trieste's heavily Central European menu can be disappointing. While good pizza and spaghetti con pomodoro can be found here (along with plenty of less-good options), they're generally less reliable than the city's heartier regional specialties: sautéed sardines, puréed stockfish on toast, and local cheese and meat platters. (When in doubt, just ask for a seafood antipasto platter of "whatever's good.") The best Triestine meals are at self-service buffets like Da Pepi, where you can elbow your way past workers and professors alike for Central European cured meats and cheeses. Try the jota (Slovene for "soup") with slow-simmered pork, beans, and sauerkraut.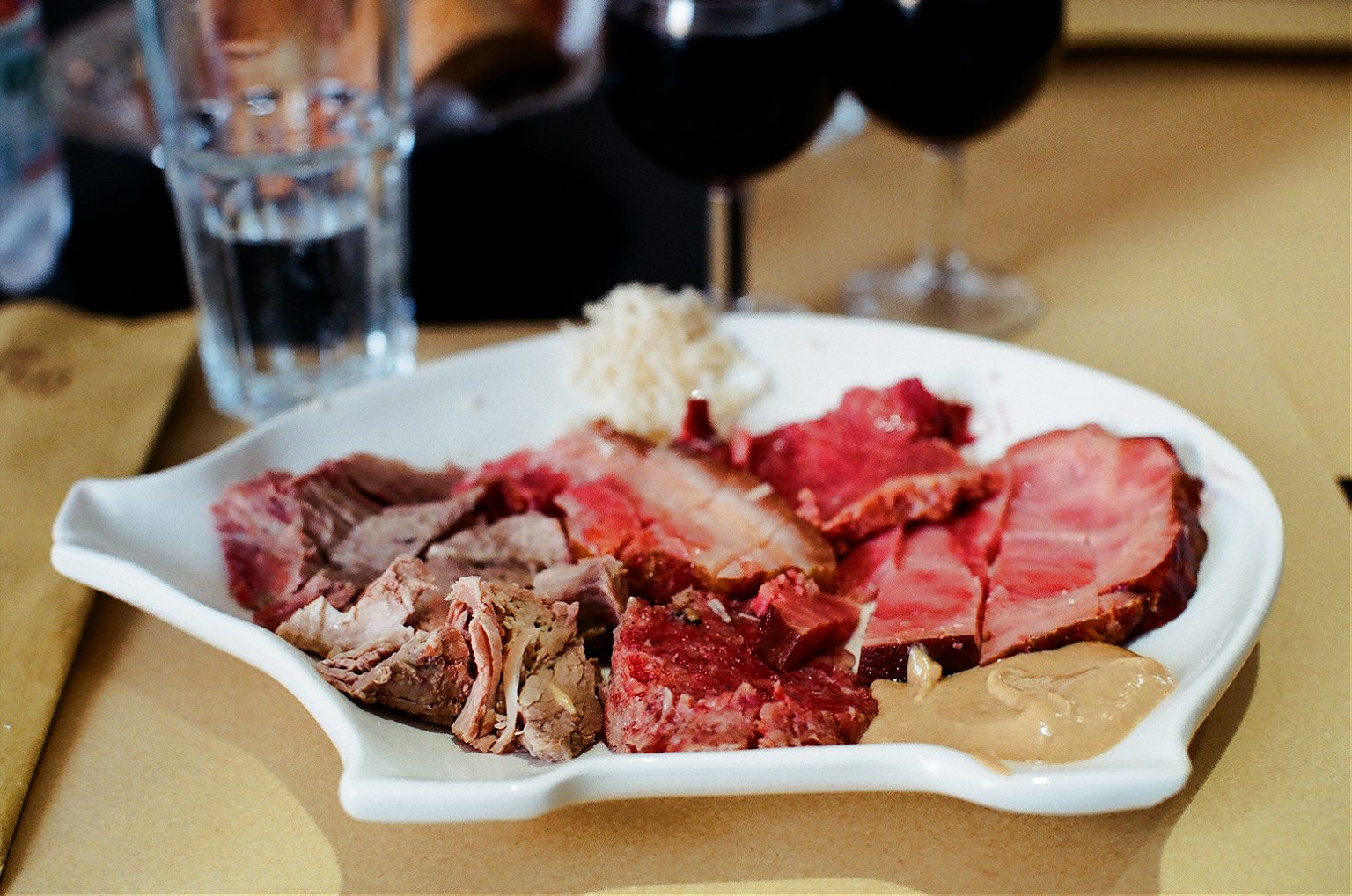 Get used to the wind. Visit Trieste when the wind is blowing, and you'll find people clutching the sides of buildings, desperately trying to stay upright. When the bora comes, blowing north by northeast, it comes savagely: houses in Trieste and surrounding towns often have stones on the roofs to prevent tiles from being taken by the wind, and the city puts up chains or ropes to serve as railings during particularly bad storms.

Embrace sadness. There are cities in which to savor la dolce vita, but Trieste is not one of them; it's famously melancholy. Travel writer Jan Morris memorialized it as the ultimate "nowhere-place," writing that "melancholy is Trieste's chief rapture. In almost everything I read about this city, by writers down the centuries, melancholy is evoked." It may not be quite as mournful as the clichés suggest, but its grey-and-white Austrian architecture and chilling winds hardly make for a cheery experience. Its grand hotels—like the fantastically elegiac Duchi D'Aosta off Piazza dell'Unita—often feel equal parts nostalgic and mournful, like something out of a Stefan Zweig novel. (That's a good thing.)

Have cocktails for dinner. Like its northern Italian neighbors, Venice and Milan, Trieste has a serious aperitivo culture: order a drink in the late afternoon and you'll get a host of snacks, from a meager handful of peanuts to a full meat-and-cheese spread. The best place for an aperitivo in Trieste is quite literally on the city's Grand Canal, where Caffé Rossini's outdoor seating spills over onto a floating raft. Aperol Spritzes are common here, as they are in Venice, but for something quintessentially Triestine, try the hugo (pronounced "ugo"): a blend of elderflower, prosecco, lime, soda, and mint.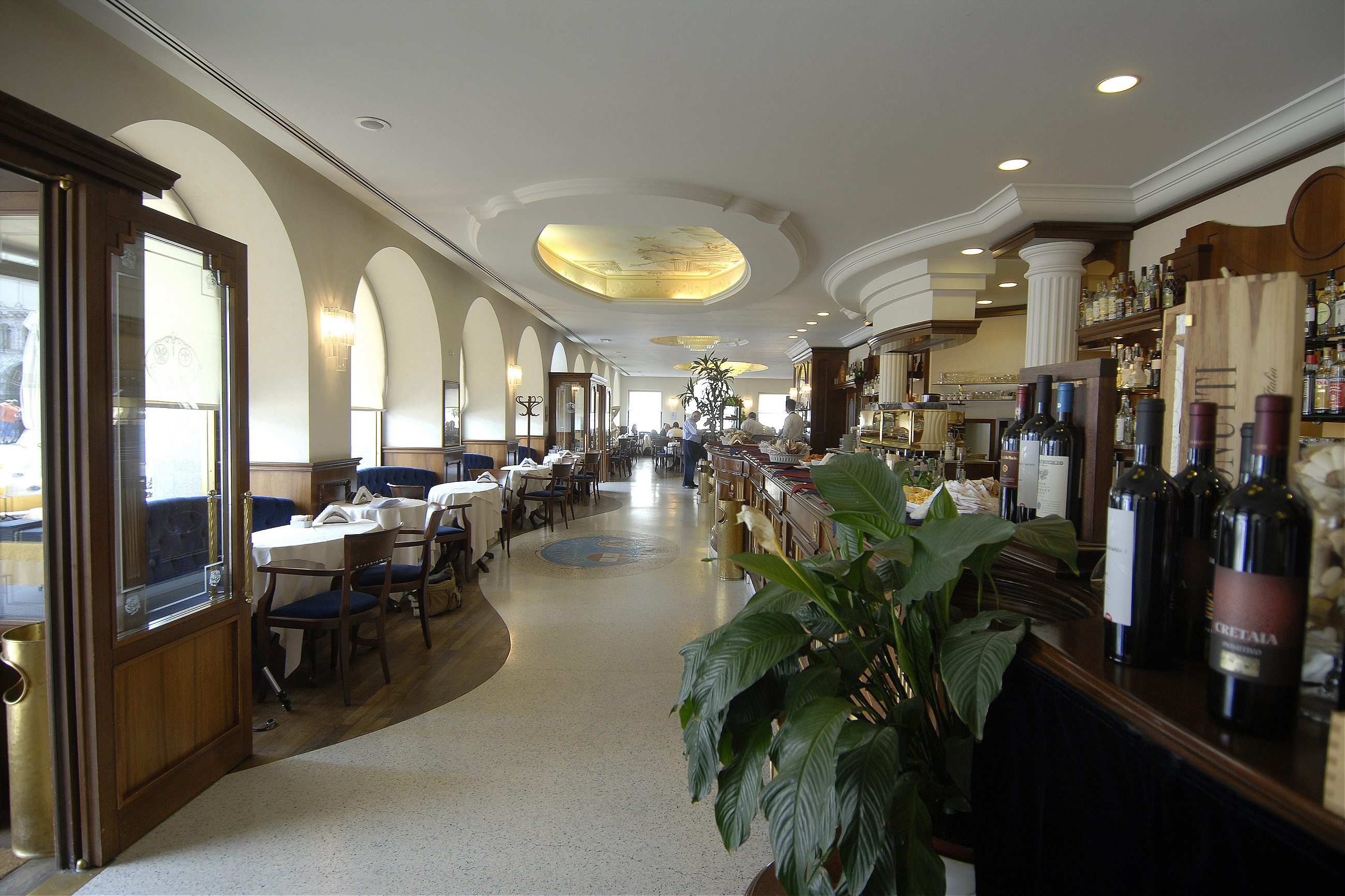 Don't confuse your independence groups. Like many cities on the Istrian peninsula, Trieste has had its fair share of independence movements. Two of them—rival groups Free Territory of Trieste and Trieste Libera—are currently active, with competing flags and banners lining the city center. Both argue that the city, which was briefly granted Free Territory status after the Second World War before being returned to Italy in 1954, is under unlawful Italian occupation and envision this polyglot, culturally diverse port state as an autonomous city-state along the lines of an Adriatic Singapore—although of the two, Free Territory of Trieste is more focused on reclaiming the Croatian and Slovene parts of the former independent city-state.

Get out of the city center. Trieste is a relatively large, walkable city, but some of the most extraordinary sights in the region are a bus ride away. To the north, the town of Duino, a 20-minute bus journey from Trieste Centrale station, has one of the region's most beautiful rock beaches, as well as the start of the cliffside Rainer Maria Rilke path, which inspired the poet's "Duino Elegies." Inland, the village of Aquileia—now a UNESCO World Heritage site—was once one of the largest cities in ancient Rome, and houses a fifth-century basilica and 10th-century Gothic cathedral.

Know your castles. Trieste may not have the museums of a Florence or a Rome, but what it lacks in pinocotecas it makes up for in palaces. North of Trieste, the cream-colored Miramare Castle was once home to Maximilian, the ill-fated brother of Kaiser Franz-Joseph, the Austro-Hungarian Empire's last real leader. (Maximilian was executed after a botched attempt to establish the Habsburg dynasty in Mexico.) The seaside complex is now a museum. Further north, there's the less-visited but no less stunning Duino Castle. Unlike Miramare, part of Duino is still inhabited, and the principessa is a local fixture in village life.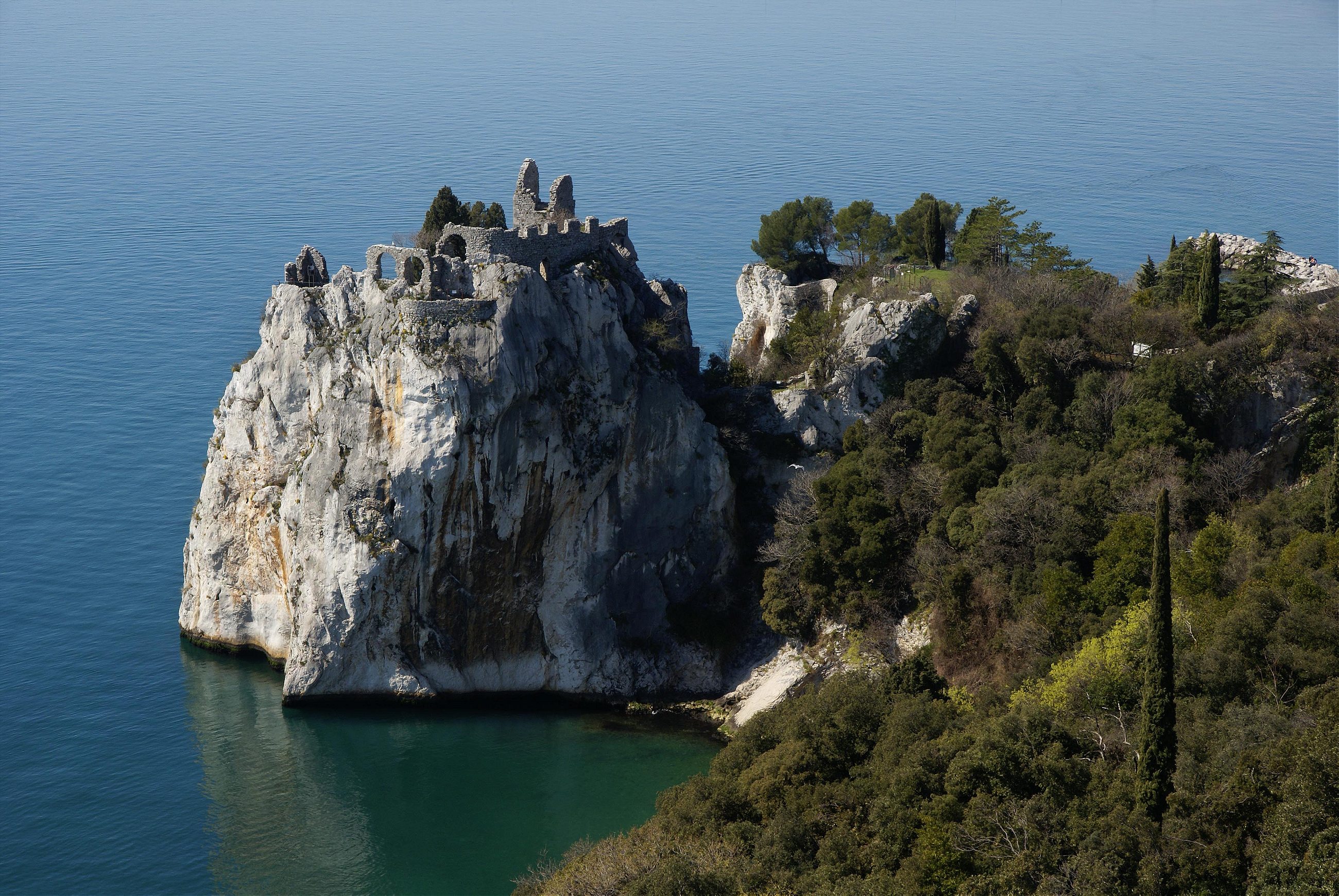 Beware the sightseeing schedule. Monday is closing day for most museums in Italy, but Trieste and its environs operate on their own idiosyncratic timetables. The Revoltella Museum—known for its 19th-century fine arts collection—and the seaside Duino Castle, for example, are open every day except Tuesday. The Oriental Art Museum is closed Mondays, but only open from 1 pm all other days except Sunday, when it opens at 10 am. And the historic villa at the Sartorio Museum is closed Monday, open exclusively mornings Tuesday through Thursday, and exclusively afternoons Thursday through Sunday. (General rule: check before you go.)

Hit an Osmica. A vestige of Trieste's Austrian past, these country farmhouse taverns—named for the eight days each year that peasants were traditionally allowed to sell their wares under old imperial decrees—are the best place to sample Slovenian Karst fare (many of Trieste's surrounding villages are still primarily Slovene-speaking). There's rarely a menu: just turn up and ask for a pitcher of local wine and whatever meats and cheeses are available. (Plan ahead: while Osmicas are open for more than eight days, generally only one is open in each town.)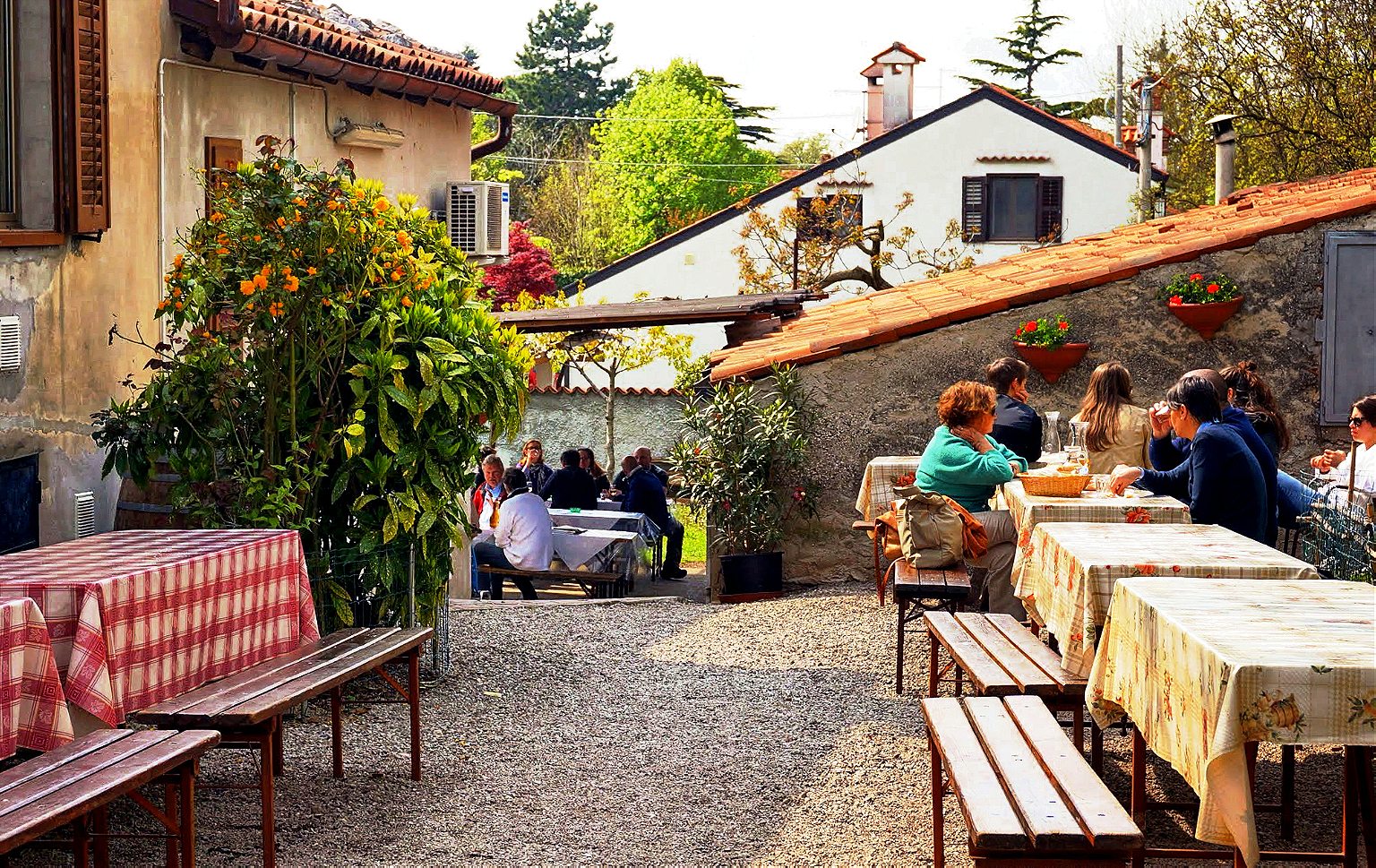 Take the tram. Head up from Piazza Oberdan, near Trieste's train station, to take one of Italy's most extraordinary methods of public transport: a combination tram-funicular that links central Trieste with the village of Villa Opicina. Operational since 1902, this historic route offers some of the best views of Trieste and the surrounding sea. Get off at the Obelisco stop, right before the end, and take the panoramic three-mile Napoleon walk along the limestone Karst plateau.

Take a day trip—to another country. Trieste's proximity to the Slovenian border (to say nothing of nearby Croatia) make it an ideal jumping-off point for international day trips. (This works in reverse, too: on weekends, Croatians and Slovenes come into Trieste to do their shopping.) Drive an hour to the Croatian hill town of Groznjan, known for its truffles, or take the daily 30-minute hydrofoil to the minute Baroque Slovenian town of Piran, where prices for gargantuan portions of seafood buzhara (stew) are about half what they are across the border.

Know your literature. Florence may be the city of visual artists, but Trieste is easily Italy's literary capital. James Joyce lived here (there's a statue of him, mid-stroll, on the Grand Canal), as did travel writer Sir Richard Francis Burton and Italian modernist Italo Svevo. This literary heritage is well preserved: bookstore-café San Marco, popular with university students and professors alike, runs regular salons in English and Italian.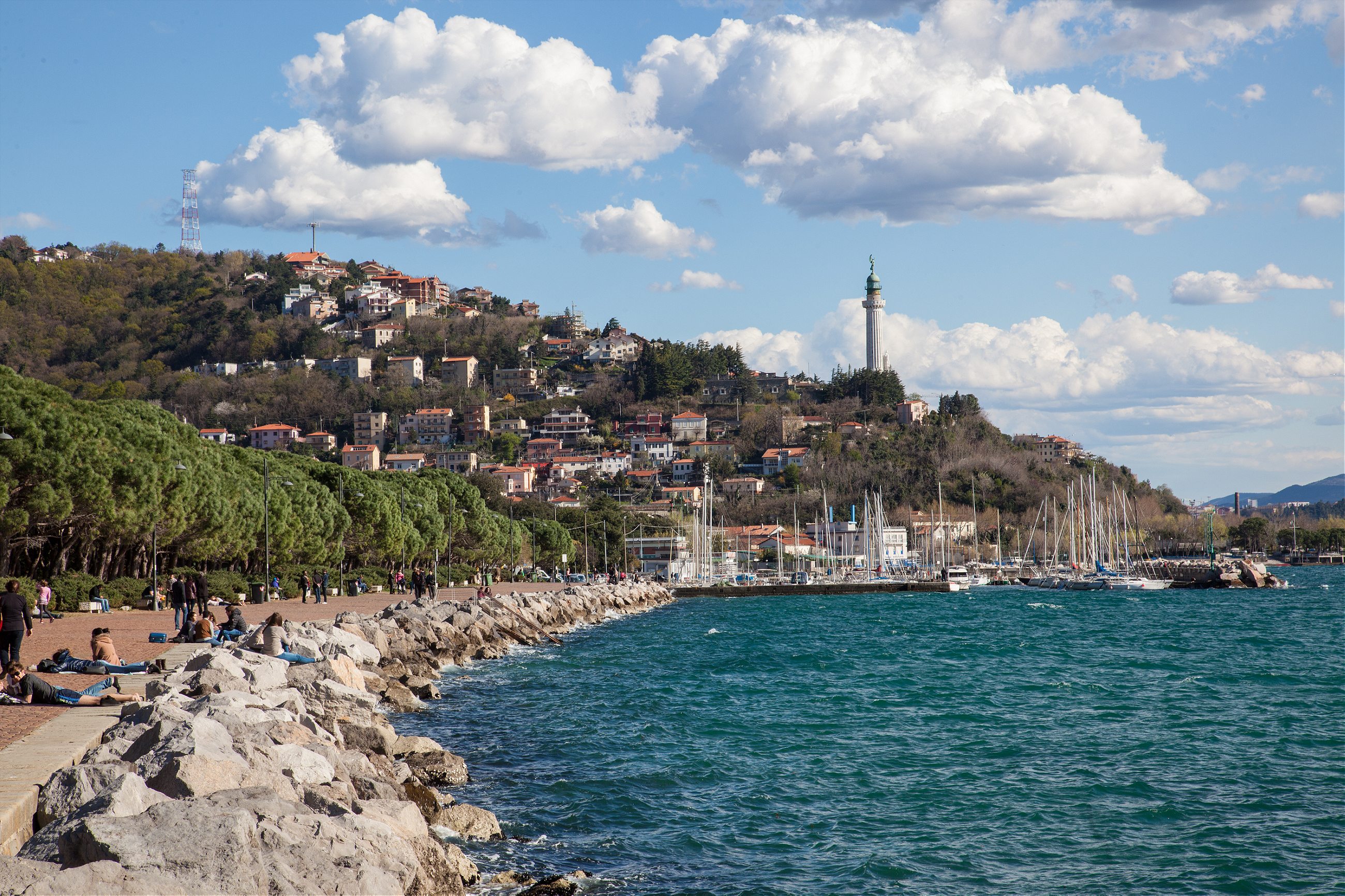 Go swimming. While there's no beach in Trieste proper, the stretch of road between Miramare Castle and Trieste city center doubles as a beach. Take the number six bus (towards Grignano) from Trieste Centrale train station and get off anywhere along the waterfront (about a 15-minute ride), which also features a few acres of parkland and several reasonably good seafood restaurants; the best of these is Trattoria al Pescatore at Viale Miramare 211.

Attend carnival. Everybody knows about Venice's carnevale, but almost nobody knows about the equally striking, culturally syncretic traditions of the Friuli-Venezia-Giulia region. Mixing Slovene and Italian folk practices, the town of Muggia (15 minutes' drive from Trieste) and its surrounding villages in the Karst highlands host wild, raucous carnival celebrations each February. Muggia's—which dates back to 1420—is known for biting political satire and elaborate floats, while nearby, in the Slovene-speaking mountain village of Resia, inhabitants celebrate Pust, where villagers don both "beautiful" and "ugly" masks and ritually burn the Babac puppet to purge the excesses of carnival.

Watch the sun set from the Rive. Trieste is pretty enough during the day, but like many Italian cities, it's most striking at night. Have an evening aperitivo in the elaborate, Austrian-style, waterfront Piazza Unità d'Italia at Caffé degli Specchi or Harry's Bar at the Duchi D'Aosta Hotel, then take a stroll along the Rive—the waterfront—along with the rest of Trieste. You might pass a live open-air rock concert in front of the Verdi Theatre, or meet a few tango dancers gliding along the waterfront.
Top image by: acrogame/Adobe Stock