The Best Ice Cream in Lahore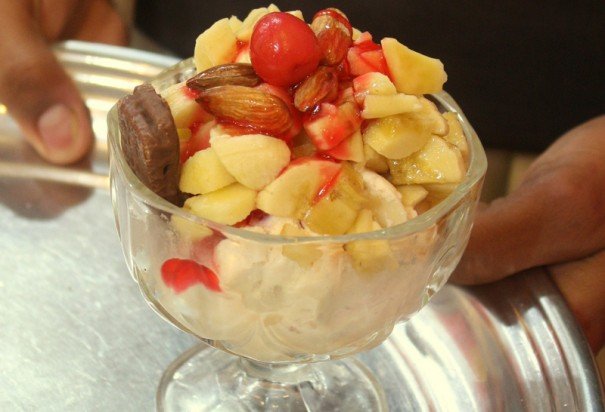 From Lahore, on the virues of selling pista badaam and kulfi ice cream instead of Cookies n' Cream.
The drive down Mall Road in Lahore, Pakistan, is like one long, live-action postcard. The trees, the Mughal architecture left over from the British Raj, the disorderly motorists, the frazzled traffic wardens: all give the area a buzzing, yet antiquated feel. It's almost as if Lahore decided to conserve this best part of herself as an ode to life before partition.
But I have not come for ambiance. I have come for ice cream.
Among the apparel shops, banks, street food vendors, dry fruit-sellers, bookshops, boot shops, colleges and offices, Mall Road is also home to one of the city's oldest ice cream spots, Chaman Ice Cream, established on Beadon Road in the 1970s by Muhammad Sadiq.
When it opened, Sadiq's small shop served only two flavors of ice cream; pista badaam (pistachio and almonds) and kulfi (an indigenous flavor that has a rich, milky taste with a grainy thickness created by ground pistachios and almonds. Also: a hint of cardamom).
These flavors are still there, still served the old way: the chilled scoops are topped with shredded blanched almonds and pistachios. Zubair Sadiq, the amicable son of the founder, stills stands behind a second-floor counter, much like his father. The counter he mans is laden with an assortment of fruits for toppings—bananas, pomegranates, apples, oranges. Waiters, children, young couples, women and families stream in and out of the slim passageway by the counter and into the bright seating area.
Zubair talks about his father's pride in maintaining Chaman the way it is. "My father gave it his all," says Zubair. "It makes him really happy when he looks back and sees how far the parlor has come, by the grace of God. Back then when he started out, this was his dream."
But there are perils in being an old-fashioned ice cream, even on the most nostalgic road in Lahore. Pricier cafés and coffee shops, including foreign chains like Gloria Jeans and Cinnabon, have been encroaching on business. A certain segment of Lahore seems quite proud of its newfound 'café culture', and Chaman has been feeling pressure to innovate.
And so, alongside the pista badaam and kulfi is a rainbow of other flavors: tutti frutti, pineapple, mango, vanilla, chocolate, blueberry, and more. There are new items on the menu like milkshakes and brownies. But Zubair is particularly proud and animated when he talks about Chaman's latest ice cream flavor: cookies n' cream.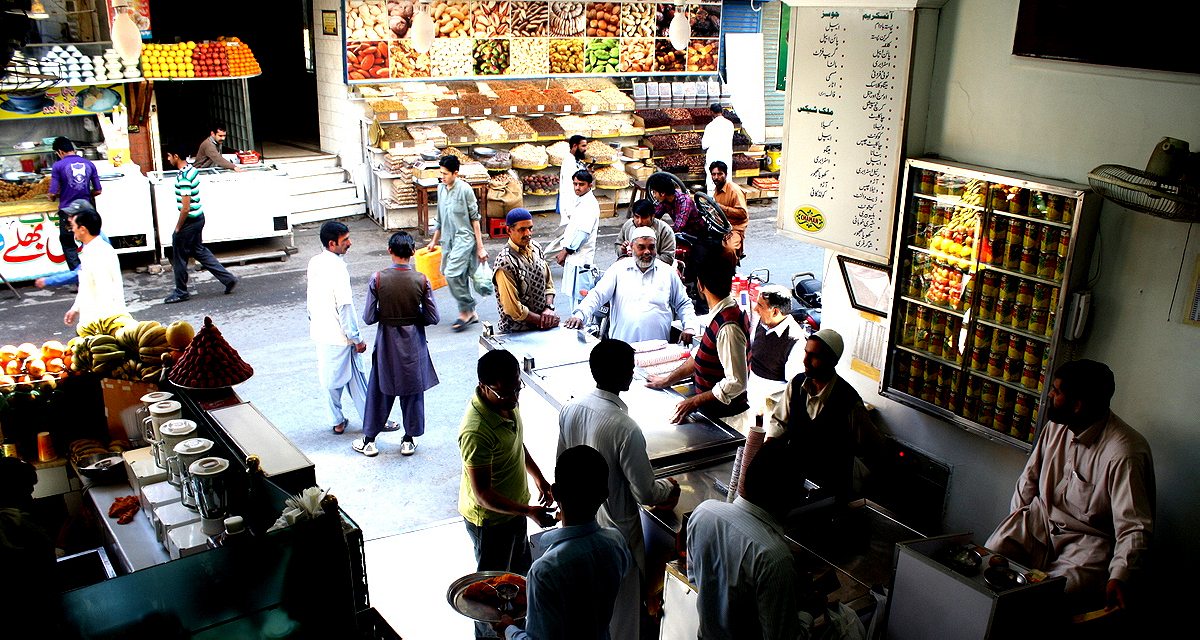 There seems to be some controversy about the origin of the first Cookies n' Cream flavor. A taster from Edy's Grand Ice Cream claims to have made it up, as did an ice cream vendor in Portland and someone at the Dairy Plant at South Dakota State University. R.W. Apple, in a well-phrased NY Times piece on the ice-cream loving Germans of central Texas, said that while Blue Bell Creamery did not invent the flavor, it did "pioneer" the combination, tearing open bags of Oreos to put in the mixing vats in the late 1970's or early 1980's.
No one would claim, of course, that Cookies n' Cream is a Pakistani invention. But three decades after Cookies n' Cream came from nowhere to become one of the most popular flavors in the U.S., it's clear that Zubair has hopes that that combination of vanilla ice cream flecked with chocolate cookie will help keep his shop up with the times. As we talk, he hands me a sturdy cup filled with two generous scoops of the flavor. He motions for me to take a bite, watching me intently as I do. I tell him it's nice, but I'm not too convinced. I don't get any taste of cookies, or of the distinct creaminess for that matter. Instead it is too sweet, slightly buttery.
This news, if I had delivered it honestly, would have likely demoralized young Zubair quite a bit. Which is a shame, because he is actually proprietor of something far more interesting than a western-flavored creamery. Chaman is desi ice cream for the people. Small cups still cost just 40 rupees ($0.40) and larger helpings are 90 rupees ($0.90). "Look at the prices of ice cream in other ice cream parlors, their prices are very high," Zubair says with a hint of disgust. "My father [wanted] everyone to be able to afford and enjoy his ice cream, irrespective of their class or background."
Just then, a group of young women—all clad in black abayas, sporting sunglasses with bling, waltz past the counter. One of them motions to a waiter to take their order.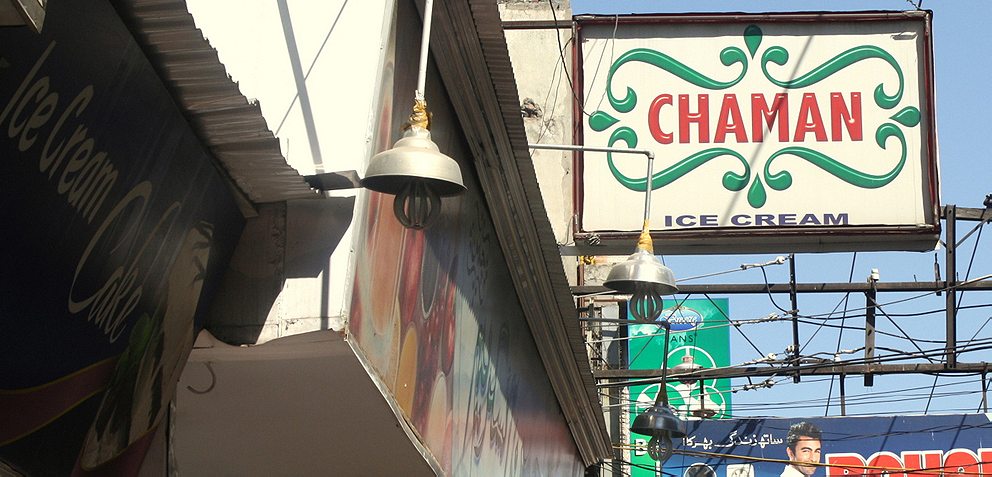 I try the mango ice cream—itself a pure, fresh flavor—but with a scoop of pineapple on top. This is my version of cookies n' cream: an unlikely combination that just works. The flavors blend together in a delectable, sweet concoction: ideal for the heat of a Spring day in Lahore.
Sonya Rehman is a journalist living in Lahore, Pakistan. A graduate from Columbia University's Graduate School of Journalism, Sonya has been writing and reporting on Pakistani art and culture since 2002. She can be contacted at: sonjarehman@gmail.com