Don't feel bad for enjoying yourself in the French Quarter.

Experience Mardi Gras off-season. Technically, Mardi Gras season only spans a few weeks in January and February. But the spirit means so much here—a celebration of community, art, history, beginnings, joy, and so much more—that understanding Mardi Gras is fundamental to understanding New Orleans. Seek out resources like the Backstreet Cultural Museum (photographer Sylvester Francis's living history collection) and keep an eye out for the year-round parading schedule. Club-hosted Second Lines parades with brass bands and plenty of dancing happen throughout the year, seemingly every holiday inspires some marching, and any given French Quarter Saturday may have a few parading weddings.

Experience Mardi Gras in-season, but go early. The week of Mardi Gras day includes beautiful elements—the aforementioned Mardi Gras Indians, the spiritual experience that is the St. Ann's parade reaching the Mississippi, the celebrations on Lundi Gras—but for practical purposes, you don't want to deal with the increased travel and lodging prices or the max-capacity crowds (many locals don't want to, either, which is why browsers see Airbnbs available). Early parades like Chewbacchus (DIY sci-fi and fantasy) and Krewe du Vieux (raunchy political satire) offer uniquely themed experiences, and others such as Carrollton and Freret present traditional non-FQ parade affairs, meaning it's more communal block party for all ages and much less 21+ to enter.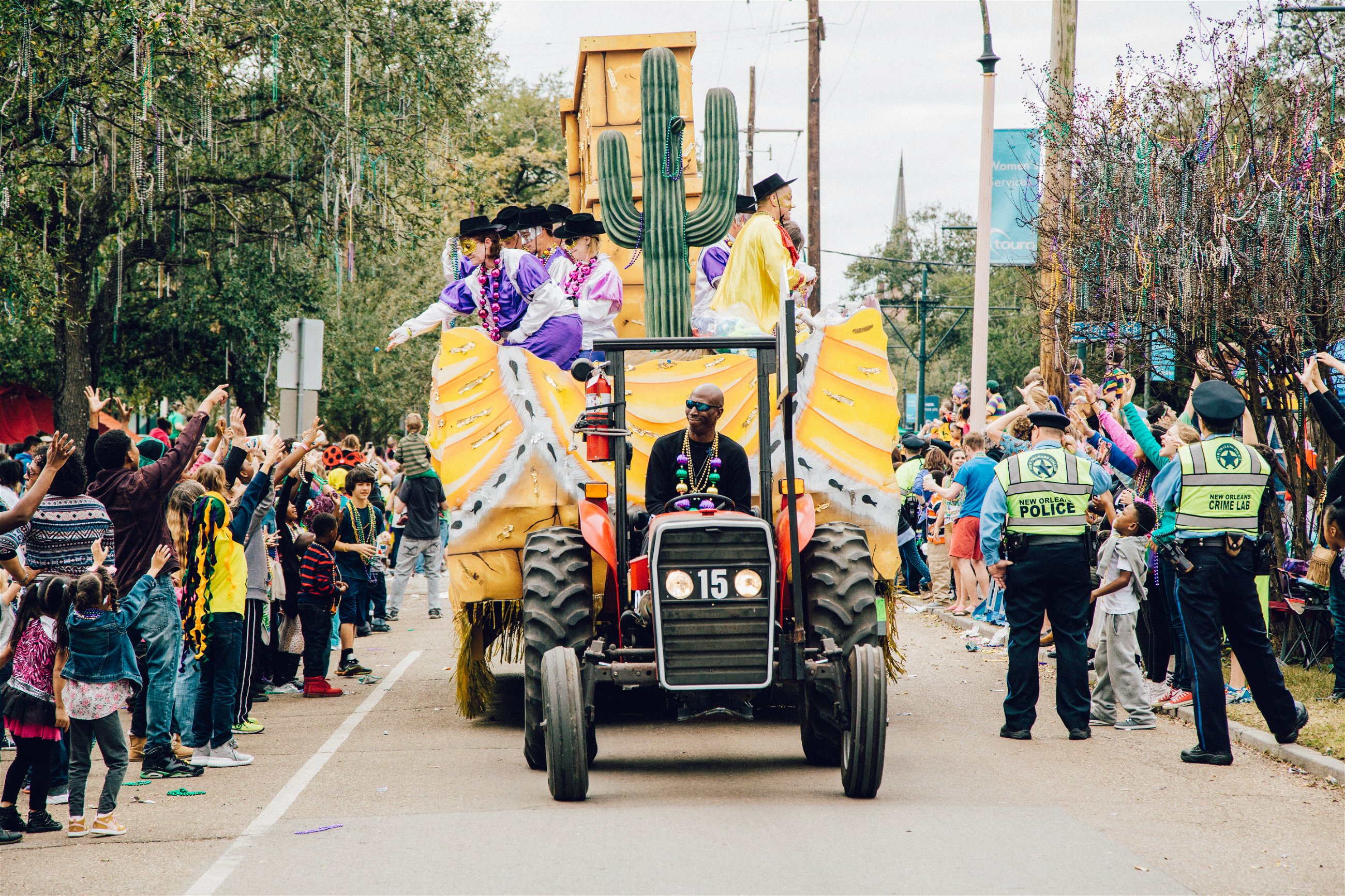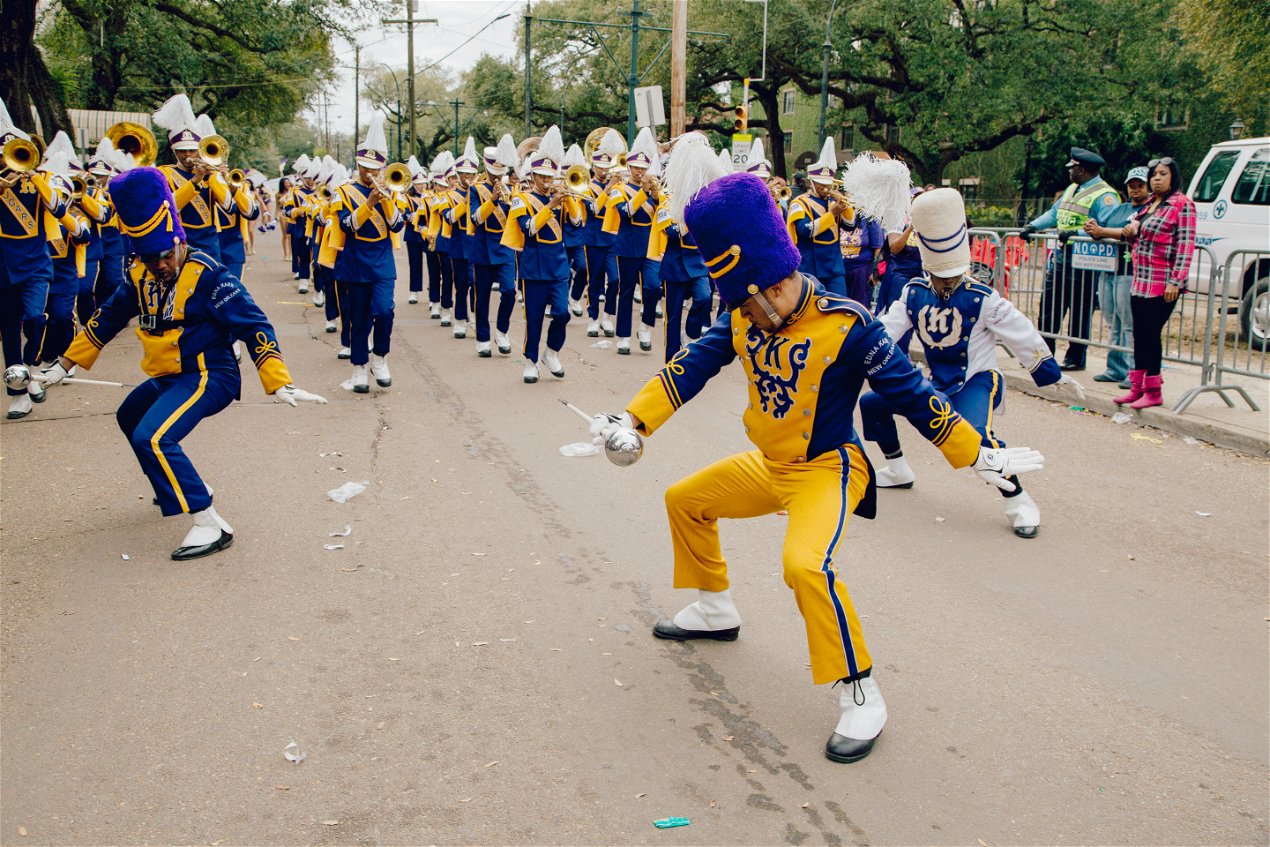 Prepare to walk. This famous Tennessee Williams quote can be found in various gift shops throughout the city: "America has only three cities: New York, San Francisco, and New Orleans. Everything else is Cleveland." The sentiment holds mostly true, but New Orleans' public transit is not one of its strong points. Ferrying across the Mississippi to the West Bank is kind of romantic, but it is literally a single-use case. The streetcar is scenic, but slow and limited (covering mostly east to west; Carrollton to the CBD and CBD to the Marigny). The NORTA (New Orleans Regional Transit Authority) bus has proven reliable and can get you from point A to B in many parts of town, but don't expect it to be as pervasive or rapid as other major metro commuter options. Instead, know that New Orleanians tend to walk within large neighbors (the better to enjoy a go-cup), biking continues to rise in ease and popularity (city bike options like Blue Bikes have arrived; the city has expanded from five miles of dedicated lanes in 2010 to more than 100 today), and it's not too difficult to snag a taxi or rideshare in most parts of the city throughout the day.

Don't chug your drink. If the reputation of Bourbon Street or the industry epicenter that is Tales of the Cocktail don't give it away, drinking is an art form in New Orleans. To that end, visitors will encounter some of the most lenient alcohol laws in the country. Don't feel pressured to chug your beer before walking to the next evening destination—take it in a go-cup (i.e. plastic cups offered at bars because there's only a rule against glass open containers) and stroll and sip. Feel the need for a stiff drink after 2 a.m. or before 12 p.m.? There are no restrictions on when restaurants or bars can serve, so some do stay open 24 hours a day. And if you need some wine or a six-pack of Covington Strawberry or Kolsch for a parkside picnic, you can find such supplies at grocery stores, drug stores, convenience marts, and traditional liquor and beer specialty shops. (The alcohol department at Rouses on Tchoupitoulas St. is a local treasure.)

Even if you don't want jazz and brass, find live music at least once. Seemingly every day, the clubs of Frenchmen St., street corners in the French Quarter, and venues like the Maple Leaf Bar offer the music of your New Orleans fantasies. Legendary community radio station WWOZ has a packed calendar resource called the Livewire that will never steer you wrong—and may surprise you. New Orleans has thriving bounce, hip-hop, folk, metal, and zydeco scenes that often get overshadowed by jazz and brass, and the city has become a staple for touring acts of all genres and sizes thanks to newer facilities like the Smoothie King Center and Gasa Gasa and promoters like Winter Circle and Simple Play. This city runs on music, so hear it—no matter what genre you prefer—at least once while in town.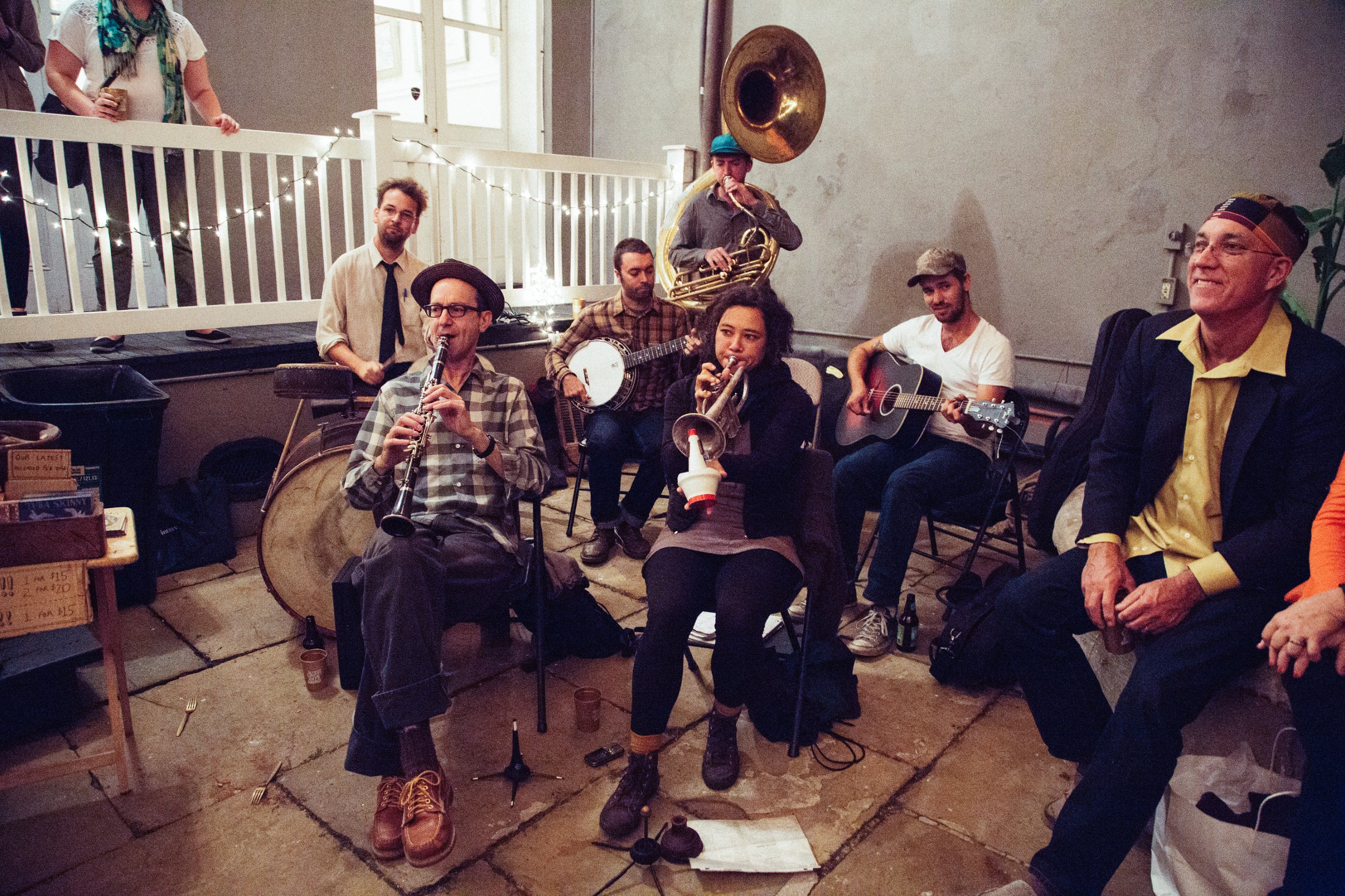 Remember the hurricane. The New Orleans Tricentennial is coming up in 2018, and while that's a ton of history, no modern event has changed the city quite like the tragedy of Hurricane Katrina. In some ways, New Orleans has recovered and then some, but the occasional FEMA "X" lingering on a house or firsthand stories of the storm scribbled in a book at a beloved dive bar. It's impossible to fully understand second-hand, but trying to learn is part of participating in this vibrant community. The installations at the west end of the 9th Ward or at the north end of Canal Street give you a somber sense of the scope of the flooding. Exhibitions at the Louisiana State Museum or the 9th Ward Living History Museum can offer staggering information, and documentaries like Spike Lee's When The Levees Broke or locally made Trouble in the Water capture the unspeakable happenings in unflinching detail. If you connect with locals and ask respectfully and politely, many will even share (offer to get the round, at least, as thanks).

Explore the north and south of the city. Spending more than 48 hours in town? The North Shore and the West Bank (which is kinda-sorta south of the city) offer plenty to explore. Up north, the extensive bike trail on the Tammany Trace is dotted with several breweries (including Abita's large tap room) and rental shops in Covington can get you started on two wheels. South on the West Bank offers plenty of scenic cycling, too, but local foodies will send you to Gretna to first and foremost partake in the bustling Vietnamese food scene (including beloved Tan Dinh).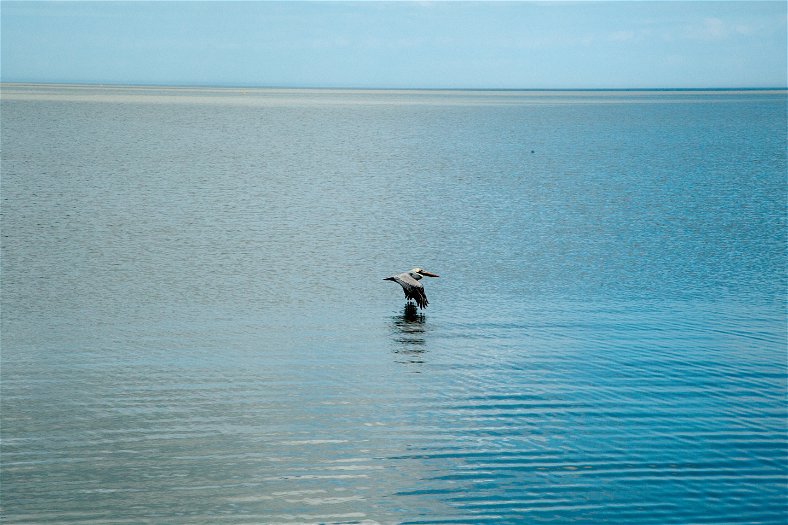 Eat local and seasonal. Where to even begin? You should order Cajun-spiced sausage, known as boudin, at least once (andouille sausage and cracklins can be great in this region, too). Seafood remains prevalent year-round given the Gulf, but the most important calendars to know are peak crawfish (spring, late January to early May), shrimp (summer, April to November), and oyster (winter, December and January) seasons. And regional produce—like mirlitons (a fall gourd vegetable) and satsumas (small winter citrus)—shows up in any dish you can imagine at different points in the year.

Drink beer. Sure, the biggest U.S. cocktail event happens here every summer and drinks from the Sazerac to the Hurricane were invented in town, but beer has had a renaissance in New Orleans. While Hurricane Katrina pushed that imbibing institution Dixie Beer elsewhere, NOLA Brewing became the first brewer back inside the city limits in 2008, and it's helped encourage and mentor other brewers since. Today, there are at least 16 brewers in and around New Orleans, and craft destinations such as the Avenue Pub carry statewide gems from places like Great Raft or Parish Brewing, too. (Beer snobs, try Parish's Ghost in the Machine. Everyone else? I love Great Raft's Reasonably Corrupt for cold weather and Covington's Kolsch for the heat.)

Bring your vegan friends. Don't let your meatless travel companions stop you from enjoying boudin, oysters, crawfish, and the like, but there are plenty of vegan-friendly options in New Orleans these days. Try Mediterranean cuisine at 1,000 Figs or Shaya (if you can get a reservation for the latter), the Jane Deaux greens taco at Taceaux Loceaux, or classic beignets at Seed. Killer Po Boys' vegan sweet potato offering may even be the best option to soak up your drinks at famed French Quarter dive the Erin Rose.

Appreciate the swamp while you still can. Environmentalists have likely heard this one before, but statistics show Louisiana losing the equivalent of a football field in land mass every hour due to coastal erosion driven at least partly by climate change. The natural swamp and marshland beauty of the state can still be found around New Orleans for now, so visitors wanting a moment to experience nature should look to nearby parks such as Jean Lafitte National Park to the south and the Bayou Sauvage Wildlife Refuge to the east. In town, the Mississippi River Levee Trail at the foot of Audubon Park may be the best nearby option.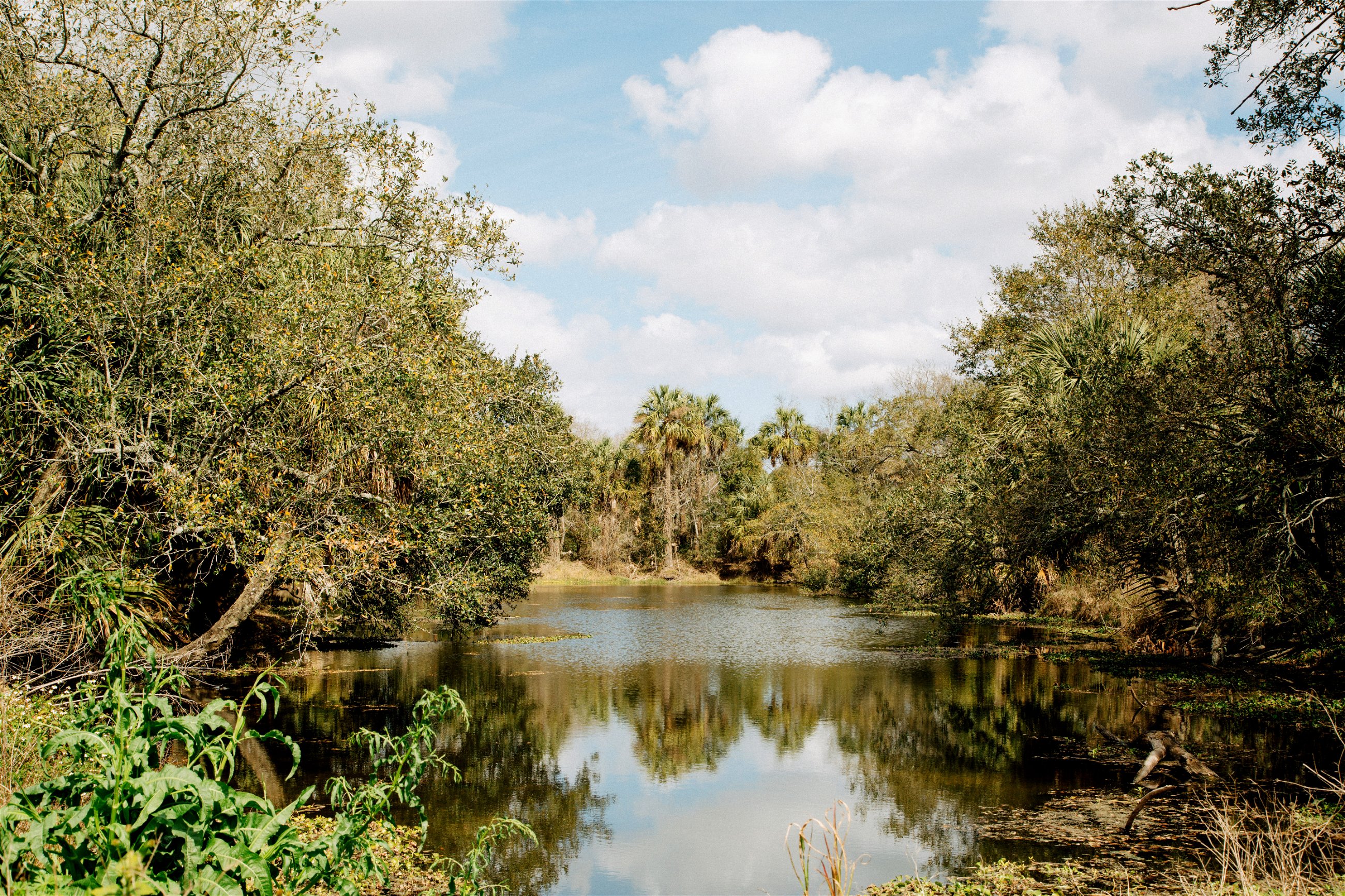 Be yourself. If the varied cuisine doesn't give it away, New Orleans is a true gumbo of cultures. The number of Hispanic and Asian New Orleanians has increased in the last decade according to the latest U.S. Census Bureau data, and the city still has a majority African-American population. Events throughout the year regularly highlight this diversity, with some of the biggest being Essence Fest in the summer (the annual celebration from Essence magazine celebrating black women across industries) and Southern Decadence in the fall (a week-long LGBTQ pride event centered in a historically gay French Quarter neighborhood).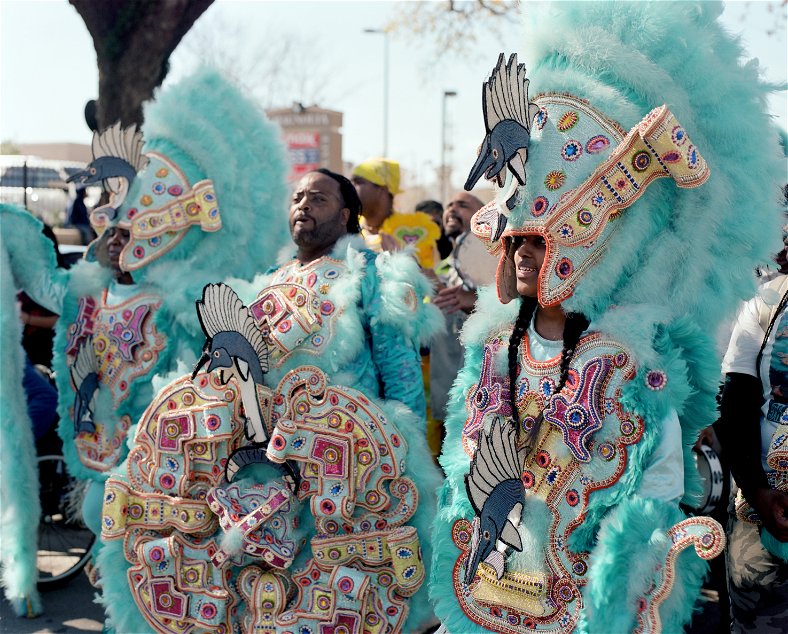 Don't feel bad having fun in the French Quarter. Yes, this is the most touristy part of the city and many New Orleanians don't come unless an event or out-of-town guest forces the issue. But "touristy" and "fun" are not mutually exclusive here. There is a certain pleasure in occasionally indulging in Cafe Du Monde beignets (it's open 24/7, odd hours are your friend), catching music on Frenchmen Street, drinking a Sazerac at the Carousel Bar, or catching the 8 p.m. show at Preservation Hall (get in line 45 minutes early, bring a drink and snack if you'd like. You can pay a bit more for reserved seats in advance, too). Such iconic attractions make New Orleans New Orleans in the same way the food, people, and traditions do. So while you probably don't need to invest as much time in late night Bourbon St. escapades or Pat O'Brien's piano bar, don't limit yourself only to the hidden gems in this neighborhood either.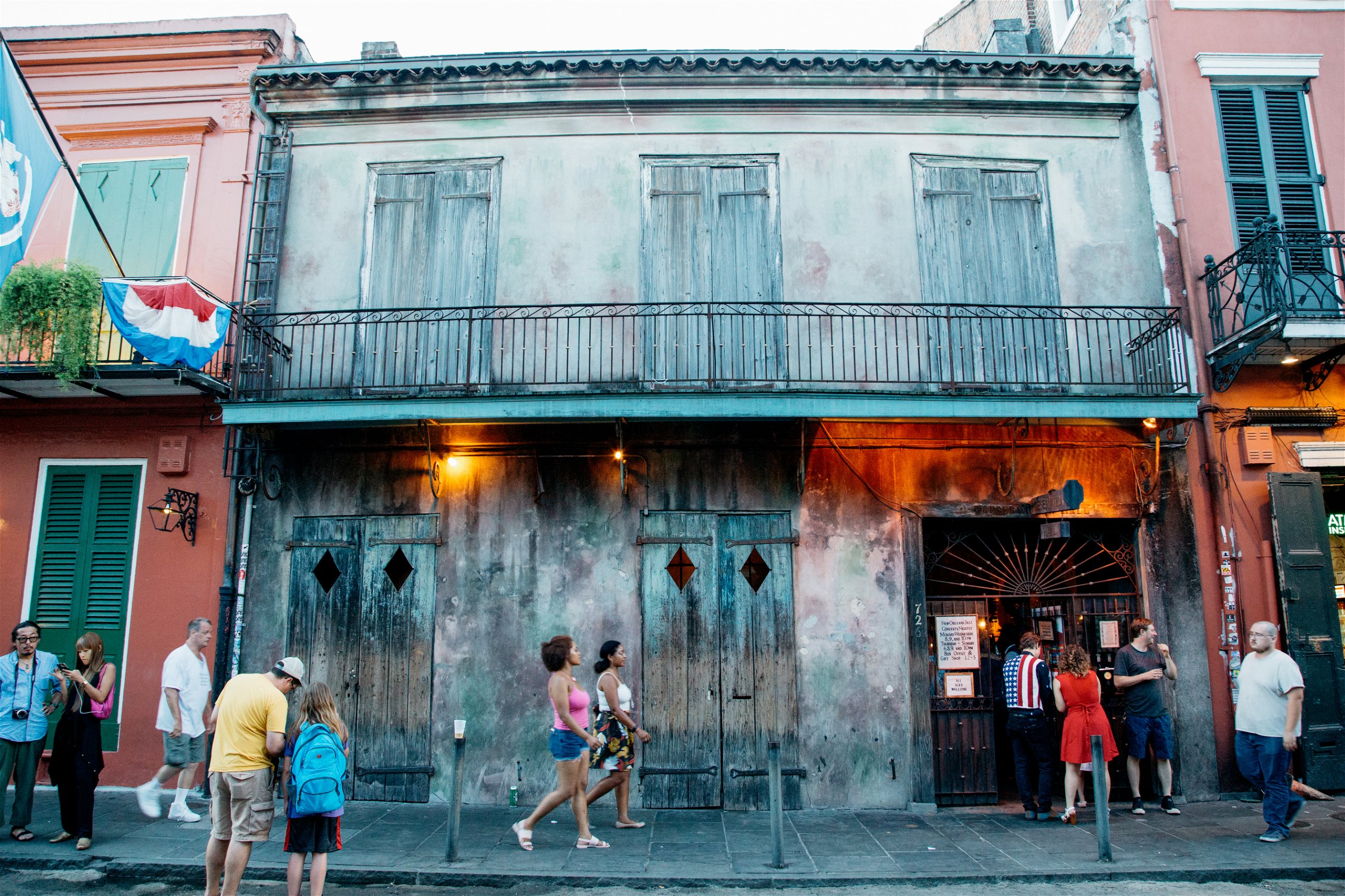 Follow the locals… There's both an active Twitter scene and a robust local media scene in New Orleans (multiple newspapers, city magazines, web outlets, alt-weeklies, an NPR affiliate, your standard local broadcast options, major freelance topic experts, etc.). So if you're the kind of traveler that wants to know what's happening right now, do a little digital reconnaissance in advance to find a few Twitter lists and follow your favorite reporters from the likes of WWNO, The Advocate, NOLA.com, Gambit, The Lens, and more. Not only will locals offer great recommendations and a heads-up on events, but this is your best resource if occurrences like boil-water advisories or extreme weather coincide with your trip.

…but don't believe everything you read. New Orleanians are used to travel guides and city profiles written by folks who parachute in and get something laughably wrong. Even institutions such as the New York Times have become the source of never-ending in-jokes regarding the availability of kale, the price you should pay for a pound of "crayfish," and whether Uptown is "remote." Take travel guides to this complicated and ever-changing city—even this one—with a grain of salt.

Make some reservations, but also eat at a counter. It seems like anyone you pass on the street has an opinion on the best place to grab a bite specified to your preferred cuisine and price point, and chefs like Leah Chase, Susan Spicer, and Donald Link or relative newcomers like Nina Compton, Alon Shaya, and Michael Gulotta are pseudo-household names. (And that's to say nothing of locals-turned-Top Chef success stories like Isaac Toups or Justin Devillier.) So, if there's a place you really want to get to, make a reservation. Even old-school joints like Antoine's (the oldest family-owned restaurant in the U.S.) and Pascal Manale's (and its beloved oyster bar) are on OpenTable. But if you can't get into Shaya on a Tuesday night, fear not. You'll never have a bad meal in town, and seemingly every dimly lit bar you find yourself falling in love with will have a quiet back counter slinging something interesting. Think of it as a sort of modern application on classic New Orleans counter service (i.e. everything from grabbing po' boys at corner shops to slurping at standing oyster bars). At St. Claude Avenue punk club Siberia, you can eat Eastern European classics like kapusta (stewed cabbage) at the Kukhnya counter. Down a few blocks at the Lost Love Lounge, the dive's Vietnamese Kitchen slings bahn mi, steamed buns, and even Vietnamese Iced Coffee if you need to get away from Abita for a bit. At beloved Mid-City community hub, Finn McCools, chef Gulotta helped develop back counter Rum & Lash, where you can get some corned beef poutine to accompany your sports viewing. You can even get delightful shawarma at a gas station in town these days.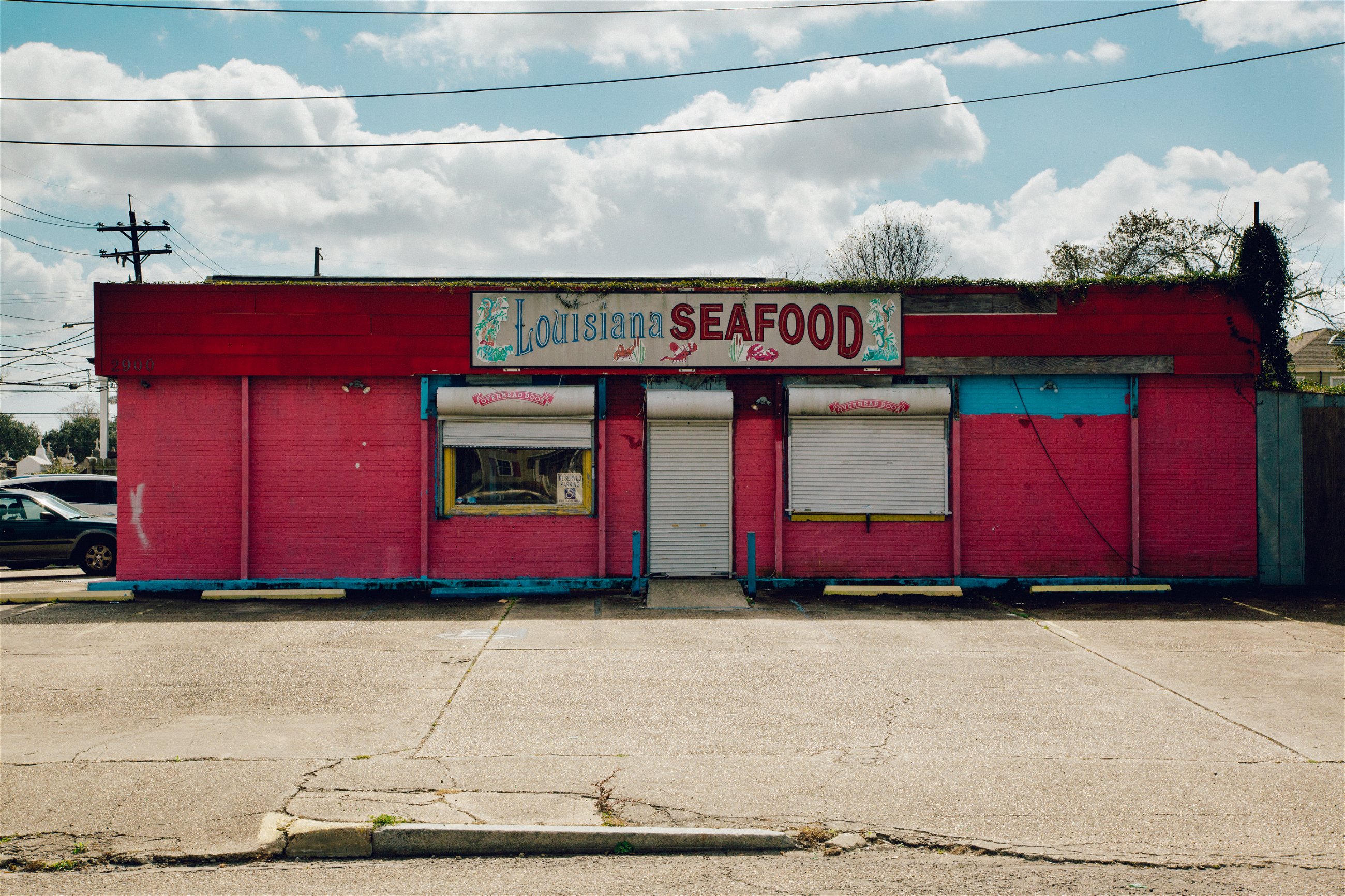 Don't forget your late-night common sense. New Orleans may be smaller in population and geography than many major U.S. cities, but it has had a big-city crime issue in recent years. Local crime analyst Jeff Asher notes that since 2010, New Orleans has averaged 173 murders and 544 shooting victims per year. (Though other crimes, such as robberies, are actually down in 2017.) And gun violence non-profit The Trace cites the city as having some of the U.S.'s worst per capita shooting statistics. The data isn't meant to scare, but take it as a reminder to use the same caution here as you would in any major U.S. city (try not to travel alone by foot in the middle of the night while waving wads of cash) even if the bars and clubs of New Orleans tend to stay active later.

Learn some basic NOLA-ese. Here's a quick list for reference and usage of local jargon:
Lagniappe (pronounced "lan-yap") — A little something extra. My roast beef po' boy was so stuffed, I got to enjoy some debris lagniappe after.
Beaucoup — A lot. I went to the Endymion parade and left with beaucoup beads.
Making groceries — Purchasing food supplies. I'm going to be late to the 'boil, I have to make groceries before the week.
Cold drinks — Soda and other carbonated drinks. Why do all the hipsters call it LaCroix? It's just a cold drink, right?
Who dat? — Wait, seriously? Before traveling, develop a surface understanding of the New Orleans Saints, perhaps starting with how they fared in the most recent NFL season. The team remains a big point of pride, interest, and conversation for many. "Who Dat?" is the most prominent New Orleans Saints' chant, cribbed from their fight song.