Escape Detroit and fill up on the finest qahwa (coffee), shawarma, and baklava.
At Qahwah House in Dearborn, the Arab world meets the West. At one table, a group of young women talk a mile a minute over pots of tea. Solo customers vie for space at the sleek counter bar, where baristas work over Chemex coffee makers and induction burners. The milk steamer on the espresso machine is hissing nonstop as customer after customer, including myself, order the popular Yemeni Latte, a spin on the espresso drink with a Yemeni twist—coffee husks and cardamom.
 The traditional pastry of sabaya (a flaky, buttery layered bread cake) is sold right alongside baked goods from Ann Arbor's famed Zingerman's.
Coffee is a huge part of the culture in Yemen, the Arab world's poorest country that has been ravaged by war in recent years. Legend has it that coffee originated on the Arabian peninsula, and was grown in Yemen in the 15th century. (Legend also has it coffee originated in Ethiopia.) But regardless of where it came from, coffee is deeply ingrained in daily life for Yemenis, who gather at coffee houses (Qahwah means "coffee" in Arabic) to not only drink coffee, but also to play chess and find out the latest news and gossip. It's not the type of spot to grab your venti caramel macchiato with extra caramel and four pumps of syrup. You come and savor your coffee. It is deeply woven into the social fabric, and this is the part of his culture that the Yemen-born owner, Ibrahim Alhasbani, wants to showcase. The beans come from his family's farm in Yemen and he's continuing the traditions and techniques passed down from ancestors.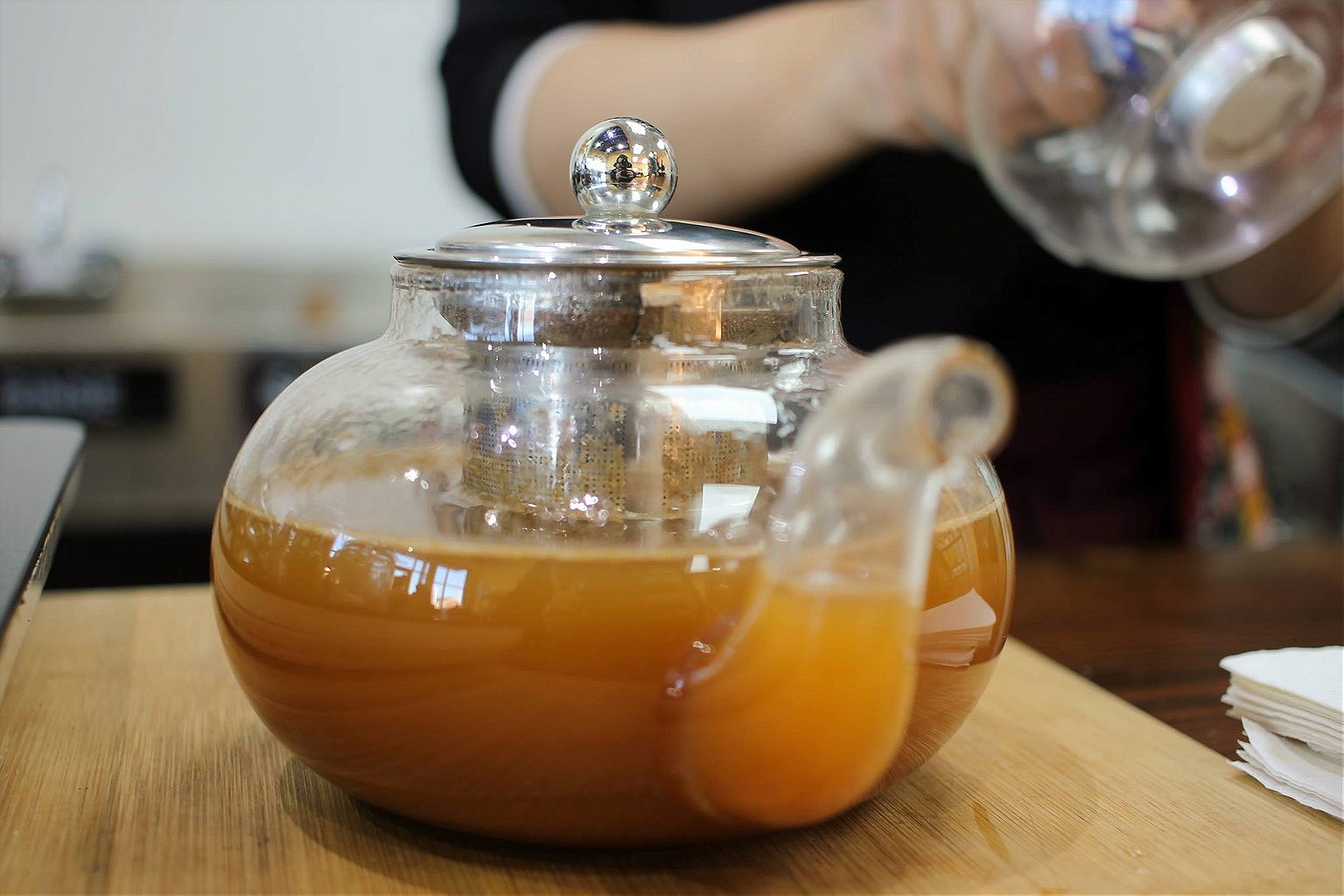 Qahwah House is just one of the many vibrant Arab-American businesses in Dearborn. Arabs and Arab-Americans make up more than 40 percent of the population of the city, which is home to almost 100,000 people. You can travel to most of the 20 countries that make up the Arab world during a trip to Dearborn, exploring the region's rich culture through food, which, along with family, is the foundation of Arab and Arab-American life.
The mass migration of Arabs to the United States began in the late 1880s, with more than 20 million immigrants coming to America seeking to escape political repression, war, and economic instability. Many of the immigrants were Lebanese/Syrian Christians and they settled in New York, Boston, and Detroit. Metro Detroit was especially attractive because of the booming auto industry and Henry Ford's promise of a US$5 daily wage. The Arab community first settled around the Ford factory in Highland Park, where stores and places of worship, including the first mosque in the U.S., emerged near the plant. In the 1920s, the community relocated to Dearborn, where the Ford Rouge facility was located.
With each kabob and knafeh, you can discover Dearborn's rich history on a plate (or several). On Schaefer Highway, where Qahwah House is located, Dearborn Meat Market has become a destination—and it's essentially a butcher shop. At the front is a meat case of fresh halal meat that you can take home to cook, but why do that when staff will cook it in their own glorious grill in the back? Pick your protein: shish tawook, beef kabobs, chicken kabobs, makanek (Lebanese sausage) or offal (liver, heart, and kidney). It'll be tempting to eat everything this tiny eatery has to offer but there's more eating to do.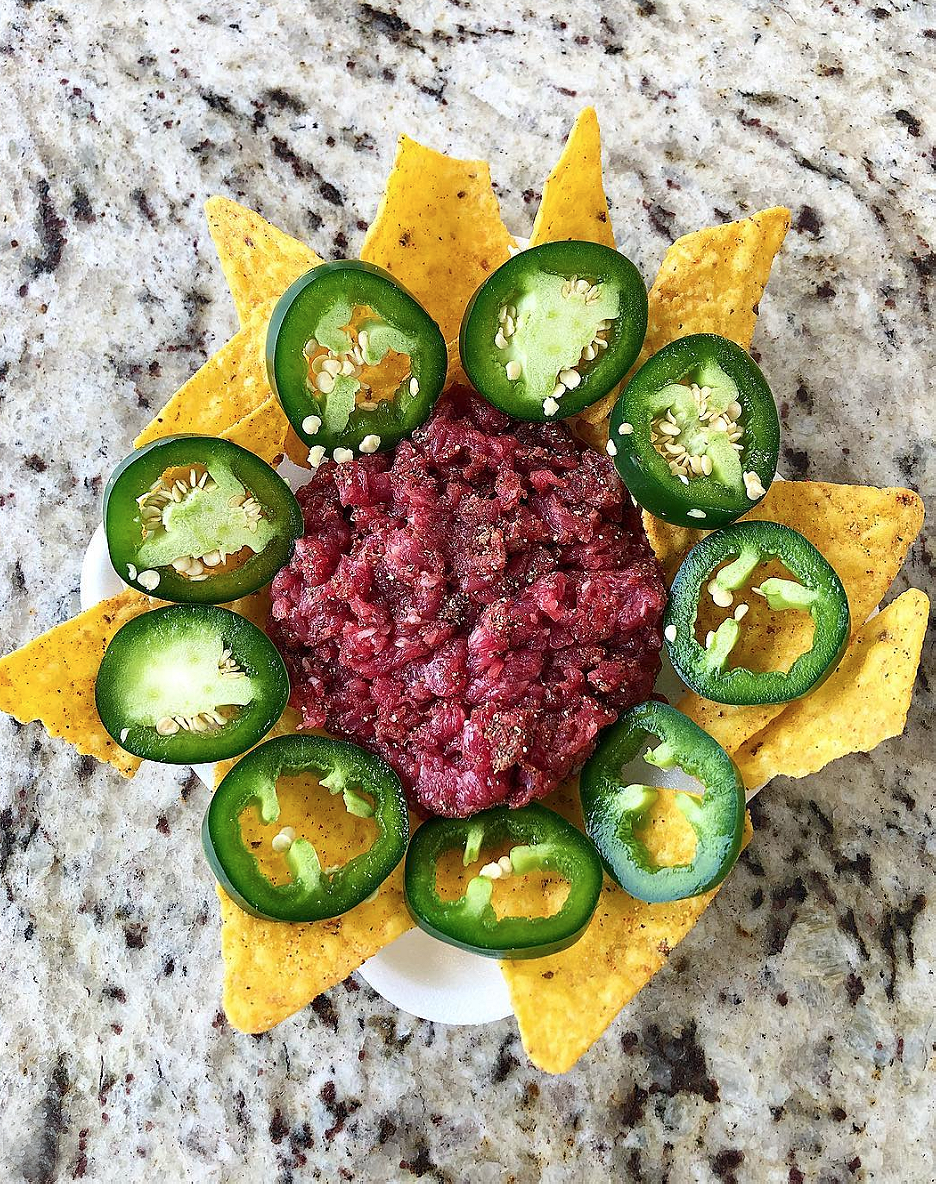 While there are plenty of restaurants to explore in Dearborn, some of the best bakeries, shops, and markets are on Warren Avenue. You can travel to Lebanon at Al Ameer, a 2016 James Beard America's Classics recipient, then to Syria at Al Chabab, and then to Iraq at Iraqi Kabob. You'll want to be strategic in hitting up all these spots—if you want to make it to dessert. Go grocery shopping at one of the well-stocked stores such Super Greenland Market, where you'll find not only staples such as broad beans, freekah, and za'atar but also a hot bar with kibbeh, fried eggplant, and shawarma. Continue the food shopping spree at New Yasmeen Bakery, where cases teem with cheese pies, spinach pies, falafel, and sweet treats and in a cafeteria-style setup.
At the end of this eating extravaganza is another bakery, Shatila. Founded in 1979 in a small shop, Shatila opened with the goal to fill a demand for authentic and high-quality Middle Eastern desserts and pastries. It outgrew its location and expanded to Schaefer, and then expanded yet again, coming back to Warren Avenue. With French pastries and Arabic delights, it can be tough to decide what to get but the baklava is a must as well as the silky homemade ice cream. If you've done your tour right, you'll have room for just a little square, and maybe a scoop of pistachio ice cream.